Udemy Competitors and Similar Companies In 2023
Udemy is an educational company that provides online courses, not necessarily academic, for both students and adult individuals. Its services fall into the Massive Open Online Course (MOOC) niche, an internet-only course regime that allows an infinite number of individuals to participate. Udemy's services are primarily targeted at improving the job-related skills of participants. It provides everything that any online course offers, right from a gargantuan virtual library of books to innumerable certified professors for teaching.
The idea for Udemy was brought forth by Eren Bali and Oktay Caglar in a small town in Turkey. To bring it to life, they decided to move to Silicon Valley, eventually building a company around it with the help of Gagan Biyani. The year was 2010, and the potential investors weren't really interested in financing the idea. That was when the trio decided to launch "Udemy" (The Academy of You) sometime in May 2010. 
Udemy's rise to the top of the market was pretty rapid, for they managed to raise over $4 million in a year, and another year later, the funding amount scaled nearly $12 million! And that's not all; thousands of professional lecturers had joined the company, leading to several more thousands in student registrations. As Udemy's funding capital grew over the following years, so did its revenue, from a few hundred thousand to over $500 million!
| | |
| --- | --- |
| Name | Udemy |
| Founded | 2010 |
| Headquarters | San Francisco, CA, US |
| SIC Code | 7375 |
| Status | Public, Independent Company |
| Industry Sector | E-Learning |
| Employees | 1359 |
| Trading Symbol | Nasdaq: UDMY |
How Udemy makes Money
Udemy isn't a free for all course learning library, like Wikipedia or Gutenberg. It is more akin to AT&T and its competitors that provide a service for a subscription or a flat charge. You can only access Udemy's exhaustive resources if you have subscribed to their services. It is usually a yearly subscription for professional employees and students. Furthermore, if you require an instructor, then there is an additional fee of around 50% of their rate.
E-Learning
The E-Learning industry has only gained momentum in the past two decades or so, and Udemy was launched bang in the middle of this internet revolution. Its quick rise to the top solidifies the notion that the world is ready for a change of spectacular proportions, shifting from a brick-and-mortar campus to an entirely virtual training ground. Many of us old-timers may find it hard to digest a notion like this, but time always moves forward, and we either stumble on ahead or perish in the blackness of the void that follows.
Companies Similar to Udemy
That said, let us move on to the main topic of the article – Udemy's competitors. Did you know that Udemy currently offers nearly 200,000 courses in 75 different languages, with an instructor base of over 68,000 and a student count of more than 52 million? But if you still wish to consider other options, then here are a few good alternatives for you.
Udemy Similar Companies
The biggest rivals to Udemy are Coursera, Skillshare, Khan Academy, edX, Skillsoft, Udacity, LinkedIn Learning, and Pluralsight. A few of these may not fall in the MOOC sector, but they provide almost similar courses for professionals and students alike. Let's discuss these Udemy's competitors in more detail.
Coursera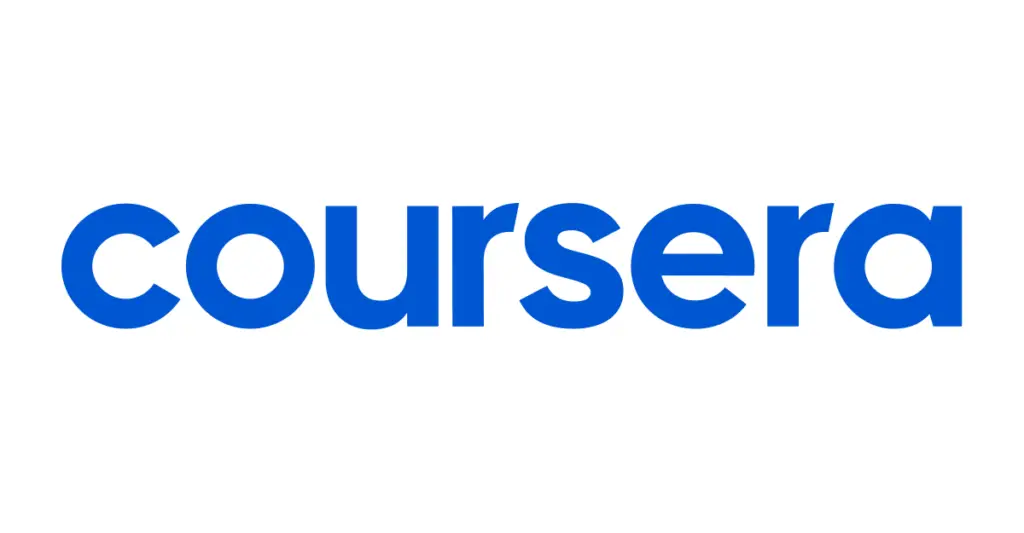 Coursera is quite similar to Udemy in terms of services provided, but with one major difference. While Udemy works with professors and employers to teach the courses and required skills, Coursera collaborates directly with academic institutions and private organizations to offer the required programs and certifications online. Its subscriber base of 92 million is much greater than Udemy's, but its revenue falls in almost the same range. This MOOC company was established in 2012 by Andrew Ng and Daphne Koller, two Stanford University professors.
E-Learning
True to its name, Coursera offers a number of online professional courses, which are usually one to three months long. They contain hour-long video lectures, exercises, assignments, quizzes, and even full-fledged projects depending on the course. Professional certification is offered upon completion of select courses, like those from Google and IBM. Additionally, Coursera has recently started offering master's degrees in a number of fields like computer science and accounting. With such a wide variety in its offerings, it comes as no surprise that the company pockets an income of over $143 million.
Skillshare
Skillshare is an online learning platform that focuses more on learning the skills than granting certifications. It is an entirely different module compared to Udemy, for you won't find many video lectures there. Learning via interactions with like-minded individuals is what it aims for. As the name suggests, you can acquire new sets of skills based on your education and experience to further boost your career. Headquartered in New York City, Skillshare's services can be accessed from almost anywhere in the world.
E-Learning
The idea for Skillshare was born at around the same time as the launch of Udemy, but the company was officially established in 2011 in the e-learning industry. The founders, Michael Karnjanaprakorn and Malcolm Ong, started the platform with the aim to transform the existing educational system in the US. After several successful collaborations and millions of dollars in funding, Skillshare finally became a part-freeware in the e-learning industry, offering its entirety of courses at no cost for a whole month!
Khan Academy
Khan Academy provides online educational materials for students, quite like Udemy. But it is primarily a freeware institution, which means that you can learn almost everything about your preferred field of study without shelling out a dime! The subjects offered range from history and arts to physics and computer programming. Students generally access Khan Academy's materials to prepare for SAT examinations, implying that the subjects in focus are math and science.
E-Learning
Khan Academy has been active in the e-learning industry since 2008, making it more experienced than Udemy. Since it is a non-profit organization, it doesn't usually make money from regular e-learning channels. Most of its income stems from donations and compensations. A considerable part of its total $390M revenue also arises from the tuition fees of the Khan Lab School in Mountain View, CA, which offers laboratory projects and direction to thousands of students.
edX
edX was founded by two of the most prestigious universities in the world, Harvard and MIT. It is a MOOC learning platform, not too different from Udemy, that provides online courses for acquiring a variety of skills and mastering several disciplines. The company was established in 2012, with a vision of making all interested students proficient in the field of electronics. After collaborating with many reputable universities like Stanford, it has finally managed to garner 40 million students for an expanded range of study regimes.
E-Learning
The open-source learning of edX in mid-2013 in the e-learning sector, after which many private institutions and countries started utilizing its services. Most of its courses are offered for a reasonable charge, but you can find quite a few of its instructional videos and educational materials online absolutely free! It's just like Semrush and its competitors, which offer a part of its usable SEO content free of cost. And when it comes to well-sourced knowledge, edX has no equal as it is supported by the likes of Microsoft and Tech Mahindra.
Skillsoft
Skillsoft is an educational technology firm that develops learning software for tapping into hundreds of thousands of e-learning courses. It is more of a middleman between the course provider, like Udemy, and the students, than an out-and-out MOOC company. Did you know that its inventory of online courses, videos, and books combined exceeds that of many of the competitors on this list (over 180,000)? As the name suggests, Skillsoft's courses are mostly focused on developing IT and business-related skills.
E-Learning / SaaS
Skillsoft stepped into the e-learning industry way back in 1998, making it the oldest firm on this list. Distance learning isn't exactly a recent phenomenon, for it began sometime in the middle of the 19th century. But Skillsoft remains one of the first companies to dabble in the online learning platform of distance education. Founded by Charles Moran in 1998, it immediately acquired an IPO in 2000, only to shift to a secondary market offering a year later. Today, the company has gone public again, with immense potential for growth.
Udacity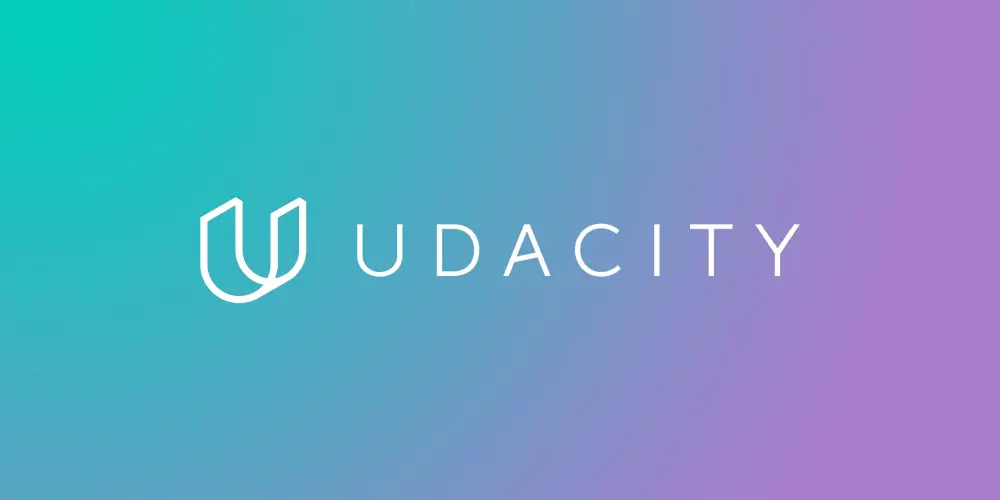 Udacity is a non-accredited university that offers courses, both professional and educational, on a world platform. You may not receive certified degrees on this MOOC portal, but you can access much of their content for free. It is not unlike Spotify and its alternatives where you can listen to free music, but access their premium features that require money. The paid courses at Udacity include university credits, nanodegrees, and, of course, skill-based examinations.
E-Learning
Udacity's entry into the e-learning industry was in 2011 when the founders, Sebastian Thrun, Mike Sokolsky, and David Stavens, started teaching computer science free of cost through Stanford University. Did you know that Thrun was presented with the Smithsonian American Ingenuity in Education award a year after Udacity's launch? From a few thousand students in 2012 to over 14 million today, the company has indeed scaled new heights in the sector.
LinkedIn Learning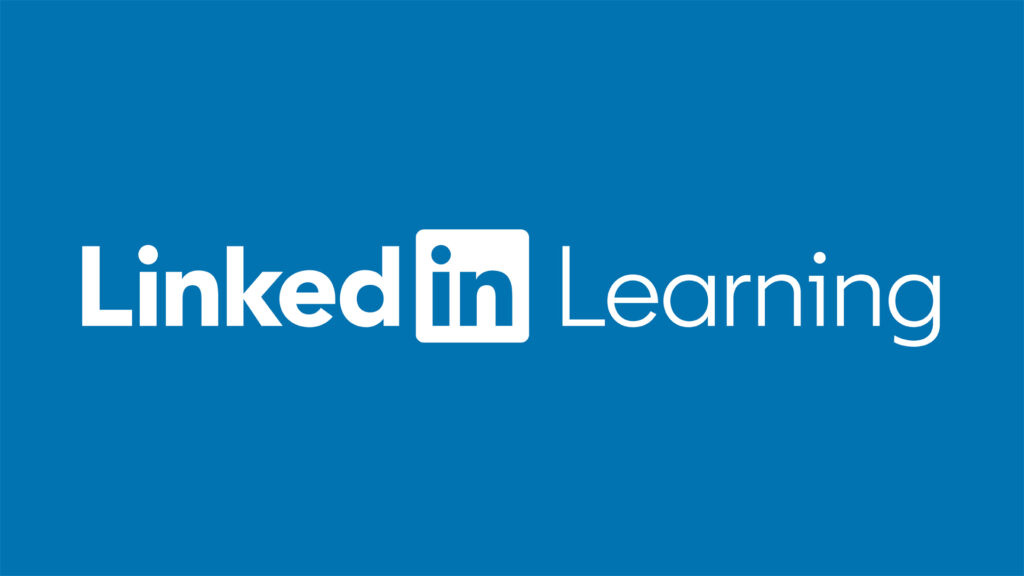 Any student or professional looking to make a career out of their skills has bound to have heard about LinkedIn. The company recently acquired an online learning platform called Lynda.com and changed its name to LinkedIn Learning. It provides video tutorials crafted by experts in various professional sectors like software, creative, and business. You can access these courses free of charge for a trial period of one month, after which you will have to pay the subscription fee.
E-Learning
A mildly mind-bending fact: LinkedIn Learning was founded before the inception of LinkedIn! It was established in 1995 as Lynda.com by its namesake, Lynda Weinman and Bruce Heavin. Initially, it was more of a personal website supporting Lynda's teaching methods. It officially became a part of the e-learning industry in 2002 (incidentally, at around the same time as LinkedIn was launched!) by offering educational and professional courses.
| | | | |
| --- | --- | --- | --- |
| Annual Revenue | Funding | Headquarters | Employees |
| $10B (LinkedIn) | $289M (Lynda.com) | Carpinteria, CA | 18,000 (LinkedIn) |
Pluralsight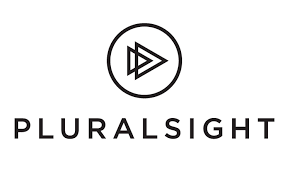 Pluralsight is an online learning company that focuses on training employees of various kinds of businesses. It provides video training modules created by experts in the specific trade. Its offerings lie in the areas of software development, IT, and creative sectors. Pluralsight has a whole host of subject-matter experts in its employ, with several thousand courses on offer. The company is presently based in Farmington, UT.
E-Learning / SaaS
Aaron Skonnard, Keith Brown, Fritz Onion, and Bill Williams established Pluralsight in 2004. In the initial stages, the company sent its trainers to the physical location of the businesses. It was only in 2007 that it went completely online. Today, Pluralsight is subscribed by over 17,000 businesses in more than 180 countries, and its instructor base is upwards of 1400 experts.
Conclusion
Udemy's biggest competitor is Coursera. Both were launched only two years apart by reputable academicians. And today, they are among the leading virtual study institutions in the world, having a combined user base of more than 140 million students. Even their revenues of $500 million and $415 million aren't too far apart. Doesn't this close competition remind you of the clashes between the two giants in the footwear/sportswear industry – Nike and Adidas? Coursera, being a rapidly growing organization, will soon catch up to Udemy in terms of overall statistics. So, it definitely won't be a wrong decision on your part if you were to switch from Udemy to Coursera.