Top 12 Ebay Competitors In 2023
eBay is an online market place for sales and auctions that brings together sellers of new and used products with their buyers. Created in California in 1995 by Pierre Omidyar, it succeeded immediately by going public in 1998 and soon became a global company that today reaches 180 countries and employs 14,000 people.
In 2018, it registered 183 million active buyers and 1.4 billion live listings, achieving net revenues of 10.7 billion dollars. In the United States, it occupies the second place among the main Retail eCommerce companies with 7.2% market share. The service is constantly evolving and has a mobile application that registered 490 million downloads last year.
| | |
| --- | --- |
| NAME | eBay |
| FOUNDED | 1995 |
| HEADQUARTERS | San José, California |
| SIC CODE | 7389 |
| STATUS | Public Independent Company of NYSE |
| INDUSTRY SECTOR | Internet Retail |
| EMPLOYEES | 14,000 |
| TRADING SYMBOL | NASDAQ: EBAY |
eBay similar companies:
Amazon, Etsy, Bonanza, eBid, eCrater, Facebook Marketplace, Newegg, Ruby Lane, Walmart, Rakuten, Mercari, Wish, Craigslist, OpenSky, Zibbet and BetterWorldBooks.
Who is eBay's biggest competitor
The biggest competitor of eBay is Amazon, which is the largest eCommerce company with 48% of market share and $233 billion in revenues through its 650,000 employees worldwide. In this market, eBay is positioned the second with 7.2% of the share and annual revenues of $11 billion. Created by Jeff Bezos in 1994, Amazon is also the world's most valuable company with a brand value of $755 billion.
EBAY BUSINESS MODEL
eBay gets commissions from transactions made through its online market. In addition, it benefits from direct advertising revenue on site and the ebay Partner Network affiliate program.
MAIN INDUSTRY: ECOMMERCE
The eCommerce consists of the purchase, sale, distribution and marketing of products and services through Internet. The intermediary develops a platform that allows any user to publish new and used products, which are ordered in a catalog with description and price. Buyers can choose and buy within the available offer and close the transaction with their credit card and other means of payment, to finally choose the desired means of distribution.
eBay's main business is its online platform for the purchase and sale of new and used items, which throughout different acquisitions, has been complemented by the exchange of live show tickets (under the brand StubHub), and also created eBay Classified Group, composed of 12 brands around the world, which facilitates the exchange between people within the same community.
E-PAYMENT
Online payment systems function as payment processors for sellers, auction sites and other commercial users, and even physical merchants, so they charge a commission percentage.
With the purchase of PayPal in 2002, eBay incorporated an electronic payment and money transfer platform that served as its main tool to finalize transactions until 2015, when they decided to continue as two separate companies. The relationship between them lasted 15 years until the split was announced. The buying and selling site launched a new internal online collection platform and continued to work with PayPal but externally to its site.
ONLINE COMMUNICATIONS
The online communications industry consists of a software-based service that allows users to send messages to each other over the Internet and make phone calls based on VoIP technology, in addition to allowing video calls and conferences. In many cases, the service is free, while plans to interconnect through other telephone operators are also commercialized.
Within this segment, the main player is Skype, a company that was acquired by eBay in 2002 aiming to integrate into its eCommerce service and facilitating operations for users. However, four years later, no concrete utility was found and decided to break off the communication system, which is now part of the Microsoft group.
AMAZON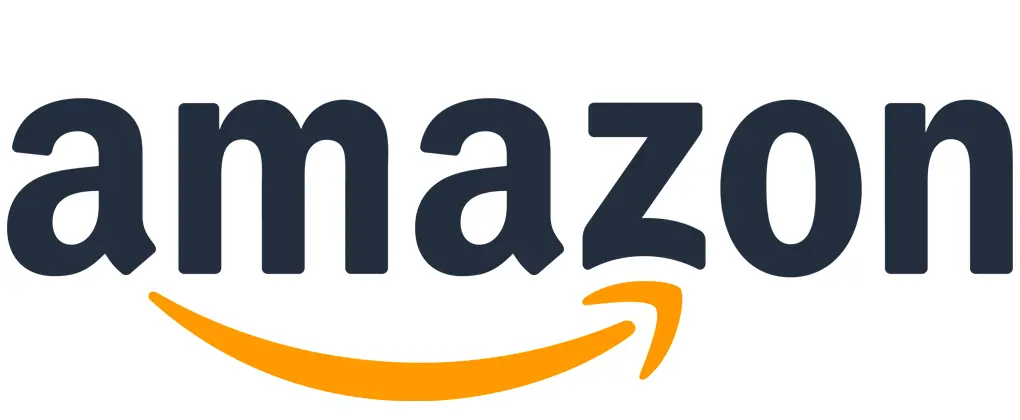 Amazon  is an American company founded by Jeff Bezos in 1994, which offers eCommerce services, cloud computing, digital content and connected home technology, among others. Based in Seattle, it has a global presence network of 191 points located in 73 cities in 33 countries, with almost 650,000 employees.
Through digital innovation, it has managed to diversify its business, currently operating 17 brands. In 2018, it obtained net revenues of 232.88 billion, with retail being the main source of income. Amazon is ranked as the most valuable company in the world (2019) with a brand value that exceeds 755.7 billion dollars.
With more than 100 million active users and a product catalog that exceeds 119 million, Amazon is the world's largest eCommerce company, with 48% market share in retail business in the United States United, far exceeding eBay.
Its main advantage is the great brand recognition from users, who consider it synonymous with online sales and they trust it. It has a huge quantity and variety of products and a great capacity for evolution. However, its strategy relies heavily on low prices and has not been able to sustain free shipping because of its high cost.
ALIBABA
Alibaba is the undisputed leader in China, taking in 55.9% of retail eCommerce sales. Created in 1999 taking advantage of the Asian country's fast and cheap shipping system, it grew very quickly. Today, it operates in more than 200 countries and has a structure of 100,000 employees. In 2014 it went public with an extraordinary record price of 25 billion dollars.
In 2018, it obtained net revenues for 250.2 billion dollars, and in 2019, it exceeded 674 millon active consumers on its online platform. Its business relies on a B2B segment connecting manufacturers with suppliers, and another for consumers with each other. It does not have its own inventory, nor does it participate in the logistics, storage or shipping of products.
WALMART
Walmart  is a conglomerate of retail stores created by Sam Walton in 1962 in the United States. Despite it has been listed on the New York Stock Exchange since 1972, it remains a family business with 48% of the shares held by its founders. It is the largest retail company in the world, employing 2 million people. Each week, about 265 million customers visit the 11,200 stores in 27 countries. In 2018, it achieved revenues of 500.3 billion.
In addition to physical stores, it has developed an eCommerce network where Walmart.com is the largest with 100,000 monthly unique visitors and an annual growth of 40%, representing 5% of the total retailer's turnover. In 2018, its market share in the US was 4%, being in the third place behind Amazon and eBay.
The global fight with Amazon has led the company to acquire in less than three years, more than 10 online platforms of different categories, where it applies an omnichannel strategy with exclusive benefits such as online grocery pickup and the most innovative, in-home grocery delivery service. The business is growing but the investment efforts are so great that they begin to bite revenues, which in the second quarter of the year registered a year-on-year decrease of 4.9%.
TARGET

Target is the sixth chain of retail stores in the United States, created in 1962 in Minneapolis. It has more than 1800 stores in that country, where it employs 350,000 people. It owns 41 brands in different product categories. In 2018, it obtained total revenues of 75,356 million dollars.
Its online store offers the combination of local, drive-up and shipt collection. In 2018, Internet sales reached an annual growth of 36%, keeping the figure above 25% for the fifth consecutive year. That year, online sales accounted for 7% of the company's total sales. It is investing heavily in the eCommerce segment, with bets such as the relaunch of his ToysRUs.com brand and the incorporation of small Disney micro sites.
JD
JD is an eCommerce company founded in 1998 in Beijing, China, where it is the main competitor of Alibaba, being second in market share with 16.7%, and exceeding 178,000 employees. In 2018, it obtained total revenues of 219.6 billion dollars and registered 305.3 million active users and 210,000 merchants in its marketplace.
The company constantly invests in technology to improve the user experience. Strategicaly, it began incorporating luxury brands to consolidate its reputation as the most reliable retail company in China. Seeking to internationalize, this year launched a new eCommerce on Google Express under the JoyBuy brand, which markets fashion items, accessories, sports objects and toys.
BOOKING (formerly Priceline)
Booking.com is an online travel and tourism services company that was created in Holland in 1996 under the name of Priceline Group, a start-up that evolved into a global technology giant with more than 17,000 employees. In 2005, it was acquired by Booking which in 2018 gave its name to the entire group, leaving priceline.com as one of its brands with Kayak, agoda.com, Rentalcars.com and OpenTable.
In 2018, it obtained revenues of 14,5 billion dollars. It offers more than 28 million reported listings for travelers, with more than 148,000 destinations worldwide. The business model is through the commission of each reservation made through the site. Almost 1.5 million room reservations are recorded every day.
The service is in 40 languages ​​and among its strengths are the free room cancellation, clear prices without hidden fees, loyalty rewards in discounts, good support and one the most important, it has achieved more than 93 million reviews.
RAKUTEN
Rakuten is the largest online store in Japan, created in 1997. It works in more than 70 areas that include eCommerce, digital content, communications and fintech. It has 1.3 billion members located in 30 countries. In 2018, it recorded annual revenues of 10 billion dollars.
The business model includes two segments: individual consumers looking for products and services online, and merchants looking for customers to sell their products. The platform offers advantages such as customization, cost and risk reduction and brand status.
ZALANDO

Zalando is an online retail store of clothing and shoes for men, women and children, which was created in Germany in 2008 and expanded throughout Europe, serving today more than 28 million customers in 17 countries of the same continent. It employs more than 15,000 people and registered annual revenues for almost 6 billion in 2018.
Its catalog has more than 100,000 items of 1300 brands, and among its biggest advantages, are free shipping and returns. In the last year, it reinforced its sustainability strategy with the launch of Zalando Wardrobe, a second-hand clothing sales app, where it expects to exceed one million items sold in 2019.
GROUPON
Groupon is a worldwide eCommerce platform launched in Chicago in 2008, which seeks to connect users with local merchants, offering different services such as recreational activities, trips and meals with benefits and discounts. In addition, it works with the top five retail brands in the US and more than one million merchants.
With more than 6000 employees globally and 17.5 million international clients, Groupon is available in 15 countries. In 2018, it accumulated net incomes for 2 million dollars, while its mobile applications reached 200 million downloads. Among its benefits, there is the increase in services under reservation and the Select program that has 260,000 paid subscribers.
FLIPKART
Flipkart is an Indian eCommerce company created in 2007, which was acquired by Walmart in 2018, and offers all kinds of items, such as books, technology and clothing. With 4.4 billion net revenues and 30,000 employees, it is the largest retail business in India.
It has 100 million registered users and 10 million daily visits. Every month, it makes 8 million deliveries. In 2018, it reached 31.9% market share in India, followed by Amazon (31.2%). After acquiring its fashion sites Myntra and Jabong, it controlled 38.3% of the market.
In 2019, it incorporated a video streaming service and expanded its service by adding the Hindi language seeking to expand its reach in the country. It also has an audiovisual assistant to include people who are not familiar with technology and online shopping.
ETSY
Etsy is an eCommerce company that specializes in craft and vintage products, founded in New York in 2005. Today it has offices in eight cities in North America, Europe and Asia, and customers almost all over the world. With 950 employees, it generated net revenues of 603.7 million dollars in 2018.
The company's revenues come from commissions for sales transactions, services to sellers and third-party payment processor fees. Its catalog includes more than 60 million items, where most are from independent vendors. It has 42.7 million active buyers.
One of its main advantages has been the increasing use of its mobile application, which generated 55% of the gross merchandise volume in 2018.
OLX
With more than 8.5 million transactions, the service is available in 30 markets. It is particularly strong in India, where it has the greatest success with products such as OLX CashMyCar that became the largest used car marketplace in the country. It also has great relevance in Brazil, Portugal and Poland.
OLX is a free online classifieds market launched in Argentina in 2006, which serves 350 million users every month through its 20 brands, including Avito, letgo, dubizzle and OLX, among others. In 2010, it was acquired by the South African group Naspers, boosting its international potential. In 2018, it generated net revenues of 624 million dollars.
CONCLUSION
The top 12 eBay competitors are: Amazon, Alibaba, Walmart, Target, JD, Booking, Rakuten, Zalando, Groupon, Flipkart, Etsy and OLX. Together they have raised over 1.314 billion between their estimated 2.2M employees. eBay has 14,000 employees and is ranked 2nd among its top competitors in US, which is the second market in annual online sales, only surpassed by China.
COMPETITORS STATS
| | | | |
| --- | --- | --- | --- |
| NAME | FOUNDED | HEADQUARTERS | EMPLOYEES |
| Amazon | 1994 | Seattle, Washington, US | 647,500 |
| Alibaba | 1999 | Hangzhou, China | 101,958 |
| Walmart | 1962 | Bentonville, Arkansas, US | 2,200,000 |
| Target | 1902 | Minneapolis, Minnesota, US | 350,000 |
| JD | 1998 | Beijing, China | 178,000 |
| Booking | 1996 | Norwalk, Connecticut, US | 24,500 |
| Rakuten | 1997 | Setagaya, Tokyo, Japan | 17,000 |
| Zalando | 2008 | Berlin, Germany | 15,600 |
| Groupon | 2008 | Chicago, Illinois, US | 6,000 |
| Flipkart | 2007 | Bangaluru, India | 30,000 |
| Etsy | 2005 | Brooklyn, New York, US | 800 |
| OLX | 2006 | Buenos Aires, Argentina | 5,000 |
eBay Competitor Crossword
Content from this and other articles on this website can be used as a crossword clue