Top 10 Best Buy Competitors In 2023
Best Buy is a technology retailer that was founded in 1966 by Richard Schulze and Gary Smoliak in Minnesota, US. It was first called Sound of Music and in 1986 it assumed its current denomination. It operates multiple channels where it offers a variety of consumer electronics. Unlike other retailers, it only commercializes tech devices and not other kinds of products.
Best Buy has 1900 stores in the domestic market, Canada, and Mexico. Locations are both large-format and Best Buy Mobile stores, but it also has an online platform and makes visits to customers' homes. It provides technical support under the brand Geek Squad.
In 2019, the company generated $ 42.8 billion in annual revenues through its 125,000 employees. Computing and mobile is the main category accounting for 44% of revenue, followed by consumer electronics (33%) and appliances (10%).
| | |
| --- | --- |
| NAME | Best Buy Co. |
| FOUNDED | 1966 |
| HEADQUARTERS | Richfield, MN, USA |
| SIC CODE | 5731 |
| STATUS | Public Company of NASDAQ |
| INDUSTRY SECTOR | Technology Retail |
| EMPLOYEES | 125,000 |
| TRADING SYMBOL | BBY |
Best Buy similar companies:
eBay, Fry's Electronics, Micro Center, Newegg, Office Depot, Overstock, Staples, Target, Tiger Direct, Walmart, Amazon, GameStop, Costco, Sears, Mini In The Box and Aliexpress.
How the company makes money
MERCHANDISE
Best Buy's main source of income is the retail sale of computing and mobile devices, consumer electronics for fitness, entertainment devices, portable audio, smart home technology, and drones, among other technology pieces. The merchandise segment accounts for 93% of revenues. It is the largest consumer electronics retailer in the US.
SERVICES
The second business of the company is the service related to technology. It includes consultation, delivery, design, installation, membership, and protection plans (extended warranty), repair, set-up, and technical support. Together, they account for 5% of revenues.
WALMART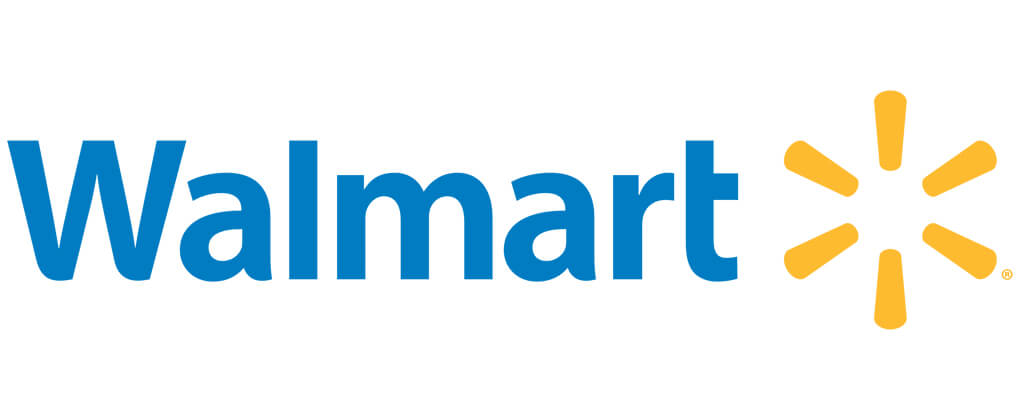 Walmart is the world's largest retail chain. It started as a discount store in 1962 Arkansas, created by the American Sam Walton. The group has more than 11,500 stores in 27 territories worldwide and every week, it receives 265 million customers. It also sells products through the online retail platform. The company employs 2.2 people and in 2019, it generated revenues of $ 514.4 billion.
It sells a wide variety of products including food, apparel, and consumer electronics, where it competes with Best Buy, and is positioned in the second place in terms of market share. The tech segment is composed of entertainment products such as cameras and supplies, photo processing services, wireless, movies, music, and gaming. Walmart's largest market is the US.
AMAZON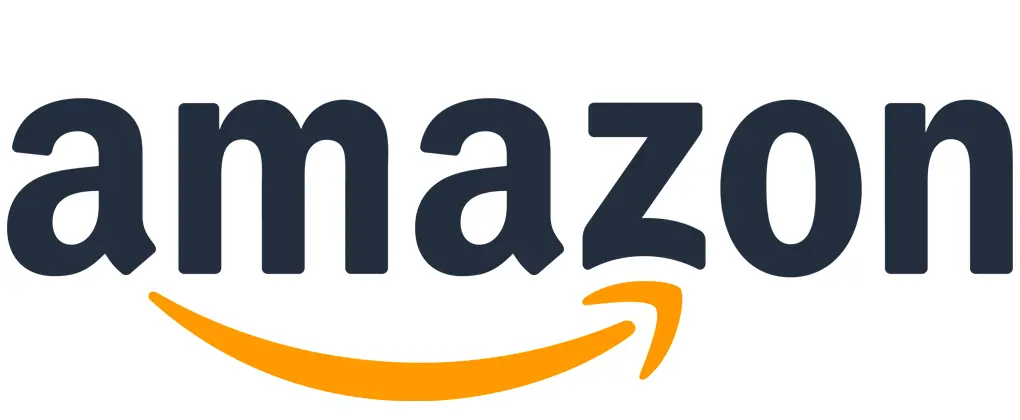 Amazon is the largest eCommerce platform globally that started in the US in 1994. It was founded by Jeff Bezos and its headquarters are located in Seatle. Today, it is the most valuable brand with a capitalization of $ 756 billion. It has 650,000 employees, 191 offices in 33 territories.
Through its online platform, Amazon commercializes and delivers all kinds of products, including consumer electronics. In this segment, it is positioned in the third place behind Best Buy and Walmart. It also operates cloud services and technology for the smart home. In 2019, it generated $ 87.4 billion in annual revenues, where retail business was the largest.
APPLE RETAIL STORE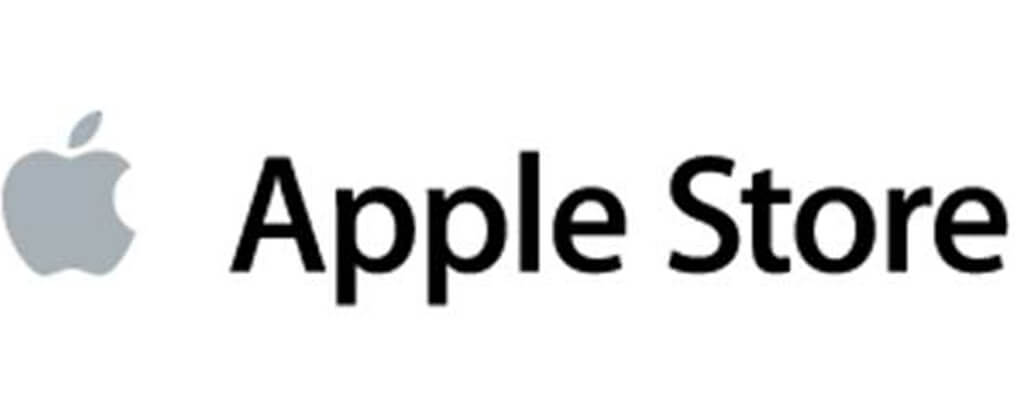 Apple is a tech company that was established in the US in 1977. It started when Steve Jobs, Steve Wozniak, and Ronald Wayne developed the Apple 1 hand-made computer which was famous after popularizing the graphical user interface. The company valued $ 1 trillion in 2018, designs and manufactures consumer electronics such as the iPhone, the Mac family computers, the iPad tablet, and all kinds of wearables and smart home devices.
Apple has developed the Apple Store, a retail space where it sells all its catalog of tech products and offers different services such as repair. It includes an eCommerce platform and does sell any third parties' hardware. The company has 137,000 employees and, in 2019, it achieved $ 260.1 billion in revenues. The iPhone sale represents half of Apple's revenues. It is the fourth largest consumer electronics retailer, after Best Buy, Walmart, and Amazon.
TARGET
Target was founded in 1902 by George Draper Dayton in the US. Since its first store, it expanded, and today it has 1,000 stores and operates distribution centers in 41 locations. It is a retail chain that also owns an eCommerce platform with the strategy of more for less. In 2019, it generated $ 78.1 billion in revenues through its 368,000 employees.
Target competes with Best Buy in the consumer electronics market, as it sells all kinds of devices, entertainment, and tech products for the end-user both at its physical and digital stores. It is one of the top ten retail chains globally, and it is positioned fourth in the consumer electronics market. Tech is included in its "hardline" category that is composed of video game hardware and software and entertainment, among others. In 2019, it accounted for 18.4% of revenues.
COSTCO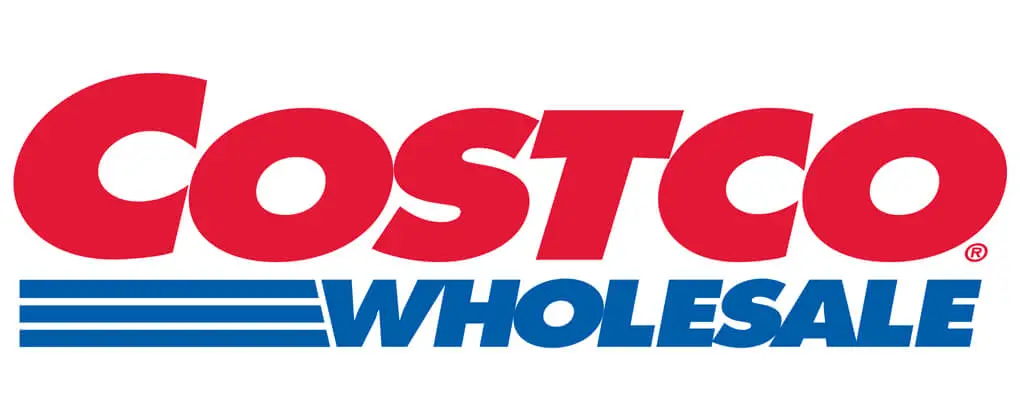 Costco Wholesale is a membership warehouse that started in 1983 in Seattle, US. The company merged with The Price Company and today is known as Price/Costco. It operates 785 stores that are mainly located in that country, and it has some locations in the rest of North America, Europe, and Asia. The brand also offers a platform for online purchases. In 2019, it generated $ 152 billion in revenues through its 254,000 employees.
Costco's strategy is to provide a familiar atmosphere within its stores. It works with a membership plan with annual subscriptions. Members can buy with great discounts in any of the supermarkets. It commercializes all kinds of product categories from groceries to gardening and beauty care. The consumer electronics segment includes TV sets, projectors, appliances, computers, smartwatches, drones, cameras, tablets, MP3 players, and mobile phones. In this market, it is the sixth competitor of Best Buy in terms of market share.
GAMESTOP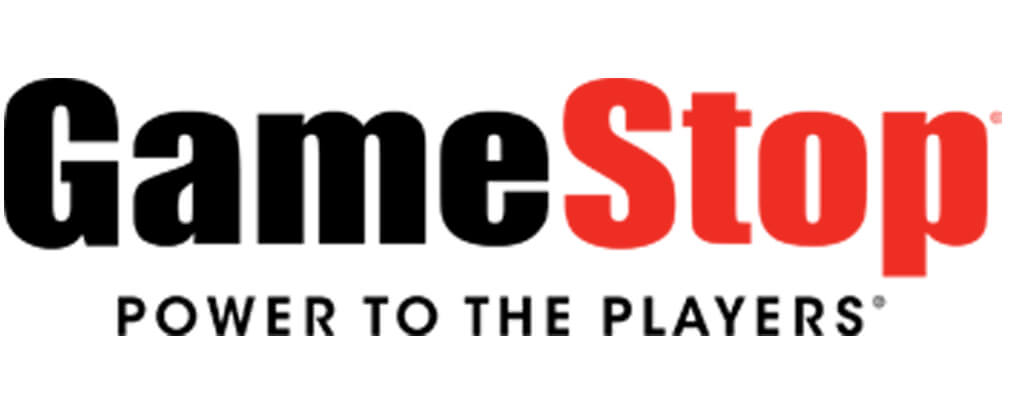 Gamestop is a videogame retail chain that was founded in 1984 in the US and, until 1994, was called Charles Babbage. It was created by James McCurry y Gary M. Kusin, who focused the business in the Atari and Nintendo sale. Soon, it went public and merged with different companies such as a software PC brand and the bookstore Barnes & Noble. It expanded to Canada, Europe, Australia, and New Zeland.
In 2019, Gamestop generated annual revenues of $ 8.2 billion through its 56,000 employees. It is the seventh player in the consumer electronics retail market share. In the US, it is the largest gaming shop and the main destination for PlayStation, Xbox, and Nintendo Switch games, accessories, and consoles.
DELL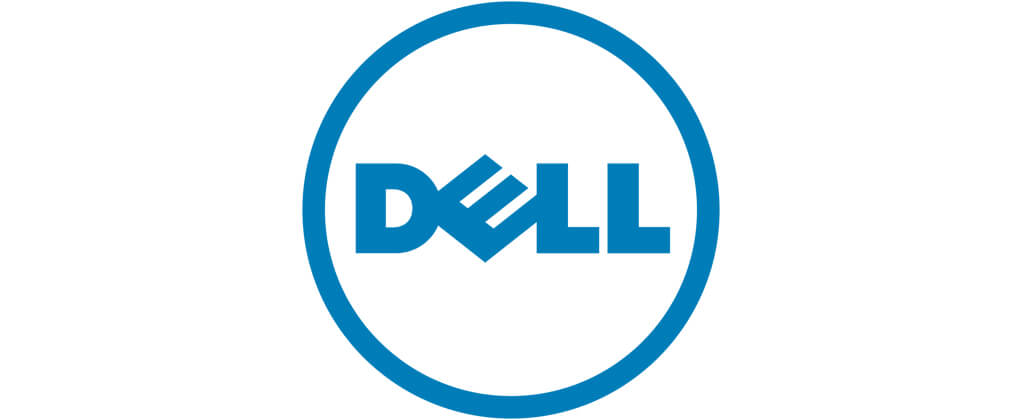 Dell is an American tech company that produces and commercializes consumer electronic devices such as personal computers and other appliances. It started at the University of Texas in 1984 when Michael Dell created a self-designed computer that was called Turbo PC. Now, the company is one of the leading providers and it offers a wide variety of products and services.
Dell's portfolio includes IT hardware, software, and solutions for the digital transformation. It has manufacturing centers in the US, China, Malaysia, China, India, Brazil, Ireland, and Poland. The brand operates in 80 countries and employs 165,000 people. In 2019 it achieved $ 92 billion in revenues. Within the consumer electronics market, Dell is the eighth player, behind Gamestop and Costco.
RADIOSHACK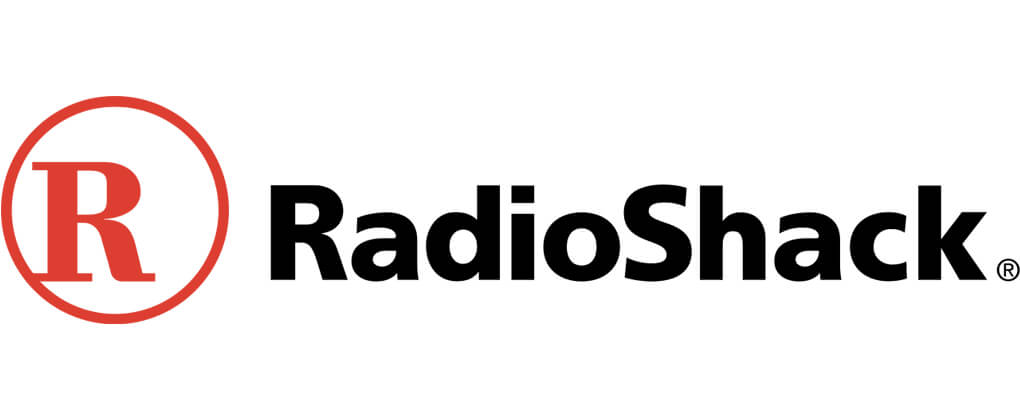 RadioShack is an American tech retailer that was created in 1921 by Theodore and Milton Deutschmann. In 2017, after being declared in bankruptcy, it was acquired by Kensington Capital Holdings at $ 160 million. It commercializes consumer electronic products and owns different brands and franchises in Central America, South America, and the Caribbean.
It has 25,000 employees and in 2019, it generated revenues of $ 17.5 million. Its catalog includes TV antennas, cables, adapters, headphones, and radios. It operates more than 450 stores across the US.
TECH DATA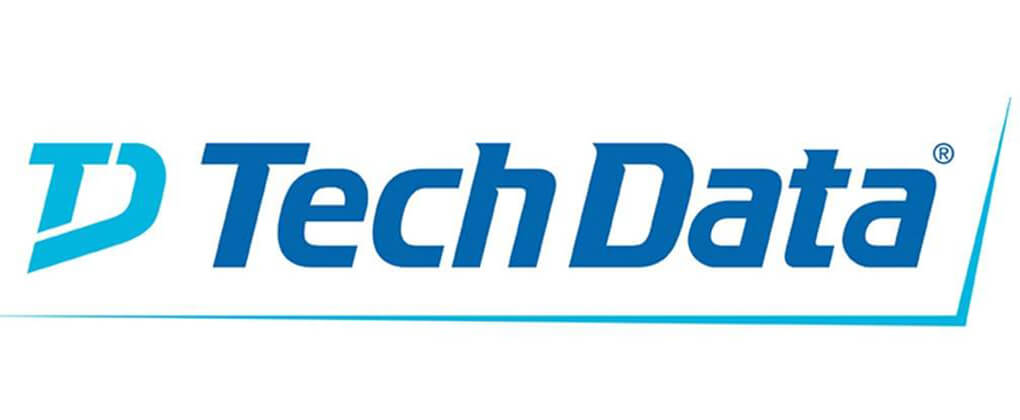 Tech Data is an American tech retail chain that was founded by Edward C. Raymund in 1974. It commercializes all kinds of tech products and IT services for manufacturers and resellers such as Google, Apple, Dell, HPE, Lenovo, and Microsoft. In 2018, it was included in the Fortune's World's Most Admired Companies list.
The company has expanded to Canada, Europe, and Mexico after the acquisition of 18 brands. In 2016, it bought Technology Solutions to Avnet for $ 2.6 billion, and last year, the full company became part of the Appollo Global Management Group after an operation valued at $ 5.4 billion. Tech Data generates annual revenues of $ 36.9 billion and employs 14,000 people.
INGRAM MICRO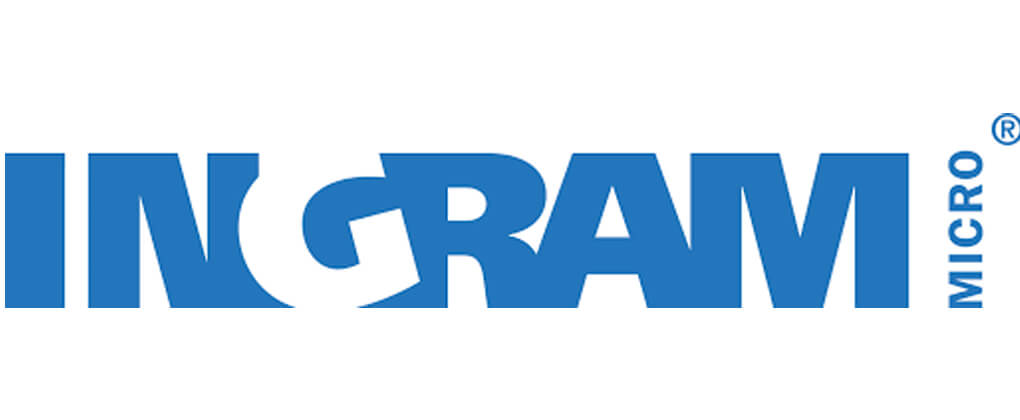 Ingram Micro is a tech product wholesaler that was founded in 1979 by the American entrepreneurs Geza Czige and Lorraine Mecca. In 2016, it was acquired by the HNA Group at $ 6 billion. In 1996, the company went public in the NYSE to 2016, when it became a private company.
Ingram Micro employs 33,000 people and generates annual revenues of $ 47.2 billion. The inventory is composed of more than 114,000 items in 36 categories of electronic devices, software, etc.
CONCLUSION
The top 10 Best Buy direct competitors are: Walmart, Amazon, Apple Retail Stores, Target, Costco, Gamestop, Dell, RadioShack, Tech Data, and Ingram Micro. Together they have raised over $ 1.3 trillion between their estimated 3.9 M employees. Best Buy has 125,000 employees and it is ranked among its top 10 competitors. The top 10 competitors average 390,000 employees.
COMPETITORS STATS
| | | | |
| --- | --- | --- | --- |
| NAME | FOUNDED | HEADQUARTERS | EMPLOYEES |
| Walmart | 1992 | Bentonville, AR, USA | 2.2 M |
| Amazon | 1994 | Seattle, WA, USA | 650 K |
| Apple Retail Stores | 2001 | Cupertino, CA, USA | 137 K |
| Target | 1902 | Minneapolis, MN, USA | 368 K |
| Costco | 1983 | Issaquah, WA, USA | 254 K |
| Gamestop | 1984 | Grapevine, TX, USA | 56 K |
| Dell | 1984 | Austin, TX, USA         | 165 K |
| RadioShack | 1921 | Forth Worth, TX, USA | 25 K |
| Tech Data | 1974 | Clearwater, Florida, USA | 14 K |
| Ingram Micro | 1979 | Irvine, CA, USA | 33 K |
BEST BUY Competitor Crossword
Content from this and other articles on this website can be used as a crossword clue