Top 10 Cisco Competitors In 2023
Cisco is an American technology provider specialized in software, services and equipment for networks, which was created in 1984 by a couple of Stanford students, Leonard Bosack and Sandra Lerner, after managing to link their computers through existing router technology, but adapting it to large scale and taking it outside the university environment. The company took its name from the city of San Francisco.
In 1987, the control of the company passed to Sequoia Capital and, in 1990, it went public. The company had a rapid growth, until 1993 when launched the Cisco 7000 router model. After acquiring Crescendo Communications, it fully entered the switcher business and later, with the purchase of Selsius Systems, it gained a strong position in VoIP technology.
With almost 76,000 employees, Cisco reached revenues of $ 51.9 billion in 2019, where 75% came from the sale of products, especially infrastructure and application platforms. It is the largest vendor in the enterprise networking market and has been the leader since its started and, in 2017, it owned 60% of the routing and switching market.
The company seeks to support IT teams in the design, management and maintenance of all types of smart platforms for digital businesses. It offers analytics, automation and security in three groups of technologies: infrastructure platforms, applications, security and other. Its products aim to improve the areas of networking, IOT, security, collaboration, data center and cloud. Clients are companies of all sizes, public institutions, government and service providers.
| | |
| --- | --- |
| NAME | Cisco Systems |
| FOUNDED | 1984 |
| HEADQUARTERS | San José, California, USA |
| SIC CODE | 7372 |
| STATUS | Public Independent Company of NYSE |
| INDUSTRY SECTOR | Technology for communications |
| EMPLOYEES | 75,900 |
| TRADING SYMBOL | NASDAQ: CSCO |
Cisco similar companies:
HPE (Aruba), Juniper Networks, Huawei, NETGEAR, Arista Networks, VMware, Riverbed, Netscout, Extreme Networks, Dell Technologies and Nuage Networks.
How the Company Makes Money
Infrastructure Platforms
Cisco's main business is the commercialization of infrastructure platforms, which include technologies for switching networking, routing, wireless and data center products. These technologies are composed of hardware and software. In the last year, the company focused on growing the software business and aims to move towards managed cloud solutions. One of its best-selling products is the Catalyst 9000 series of switchers, developed for security, mobility, IOT and the cloud.
Applications
In addition, its portfolio has a variety of applications, which are software and hardware solutions with collaborative functions. These include unified communications, Cisco TelePresence and conference platforms, along with other programs such as AppDynamics and IOT software offerings.
Security and other products
These are products for network security management, cloud, email security, identity, access management and threat protection. All are part of the Cisco cyber security architecture, created so that customers that face risks can defend themselves daily, in any industry. It has other products for cloud and systems administration. In 2018, it sold the Service Provider Video Software Solutions business, which was included this category.
ARUBA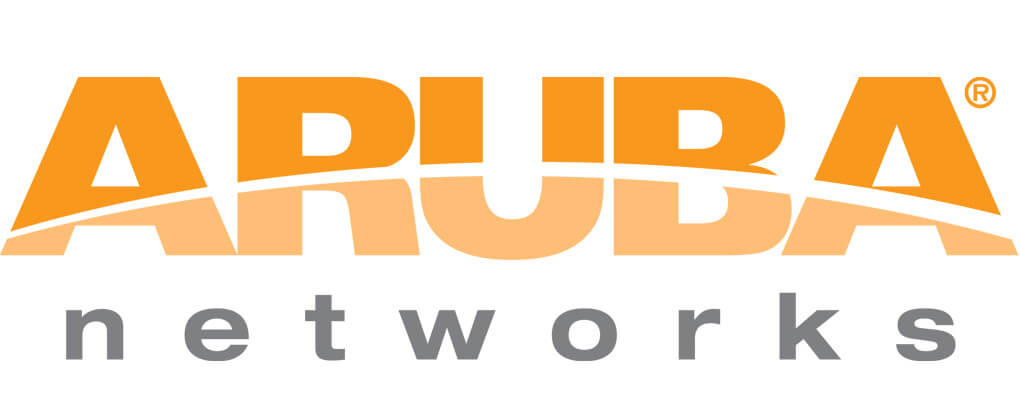 Aruba is a developer and vendor of networking and security solutions founded in 2002 in the United States, which was acquired by the Hewlett Packard Enterprises group in 2015, where it composes the Intelligent Edge business unit. With headquarters in Santa Clara, California, it has 6,000 employees and in 2018, it reached revenues of $ 2.9 billion, where 90% comes from the sale of products, and the rest, from services. The company serves customers worldwide directly and also through distributors and resellers.
Its solutions are aimed at companies of all sizes, and mainly focused on providing secure connectivity, especially for mobility and IOT. Its product catalog includes hardware for wireless local area, such as Wi-Fi access points, switches, routers, sensors. Among the software products, network management, network access control, analytics and assurance and location services software stand out. With less than 20% market share, Aruba is the main competitor of Cisco, a leader in the wireless or WLAN infrastructure market, where it retains a 45% stake.
JUNIPER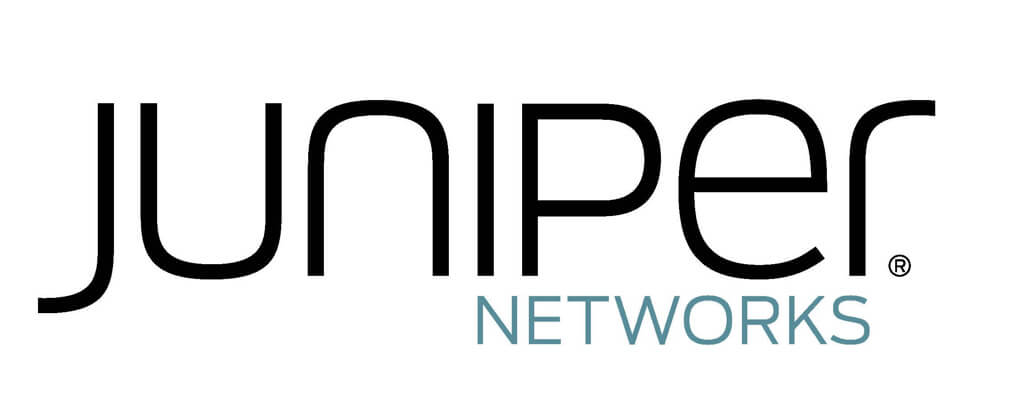 Juniper is an American networking technology company, which was created in 1996 by Pradeep Sindhu. Today, it has more than 9,000 employees, offices in 47 countries in three geographic regions (Americas, EMEA and APAC) and has reached revenues of $ 4.6 billion in 2018. The company offers products and services to help enterprises maximize the cloud from networking technology, manage data centers and improve data and network security.
Among the main products in its catalog, the IP backbone router stands out, with specifications to facilitate the operation of cable and telecommunications providers. In addition, it has expanded its offer to all domains in the network (core, edge, access and aggregation, data centers). The company seeks to innovate in systems and software such as firewall, network orchestration and automation. Although Juniper is one of the youngest companies in this area, it has been taking Cisco's market and maintained year-on-year growth, positioning itself as its second strongest competitor.
HUAWEI
Huawei is one of the largest technology companies in the world, which was founded in China in 1987 by former Navy officer Ren Zhengfei. It is provider of infrastructure and smart devices for information and communications. With more than 190,000 employees, it operates in 170 countries and serves more than 3 billion people worldwide. It has 36 joint innovation centers and 14 R&D institutes and centers.
In 2018, it reached total revenues of $ 103 billion among all its business units, which target consumers (phones, laptops, tablets, accessories and wearables), representing 48.4% of its revenues; carriers (fixed network, wireless network, cloud core network, IT Infrastructure) and represents 40.8%; and enterprise, where it competes with Cisco with services and products such as networking, optical transmission and access, cloud data center, servers, intelligent computing, enterprise wireless and more. The latter represents 10.3% of its income. Huawei is the second player in the enterprise networks market with 9.3% of the market, behind Cisco, which has 55.7%
ARISTA
Arista is an American company of technological solutions for connectivity, that was created by Jayshree Ullal in 2008. Today, with 2300 employees, it obtains revenues for $ 2.2 billion with an annual growth of almost 30%. From its headquarters in California, it serves 5,600 customers worldwide directly and through distributors and resellers partners worldwide. The company is constantly expanding.
A pioneer in the development of cognitive cloud networking for large-scale datacenter and campus environments, its platforms are operational in more than 20 million cloud networking ports around the world, along with its EOS (Extensible Operating System) network operating system. Its clients include from financial technology companies, web 2.0 and cloud / service providers, all working on the construction of public and private cloud computing systems.
VMWARE
VMware is a provider and developer of virtualization technologies, founded by five technology experts in Palo Alto, California, in 1998. The company is responsible for advising and leading organizations to achieve a digital business, improving the experience of their customers through computing solutions, cloud networking and security. In 2019, it achieved revenues of $ 8.9 billion with its 24,200 employees, distributed in 125 offices worldwide.
The company develops applications with x86 server-based computing, solutions for virtualization infrastructure, which it distributes in three groups: software-defined data center, end-user computing and hybrid cloud computing. For this, it works with an ecosystem composed of 75,000 partners, for clients from different industries such as banking, healthcare, government, retail, telecommunications, manufacturing and transportation. It specializes in solutions for edge computing, artificial intelligence, blockchain, machine learning and Kubernetes. Together with Cisco, VMware is positioned among the most recommended companies for virtualization.
RIVERBED
Riverbed is a US infrastructure provider for application performance, which emerged as a start-up in 2002, and in 2015 was acquired by the investment group Thoma Bravo, for about $3.6 billion. The company offers solutions that allow its customers to monitor the operation of their different platforms, seeking to maximize productivity relying on IT tools. Although it does not publish its figures, until December 2014, before it was acquired, it reached revenues of $ 605,414  and totalized 2,300 employees.
Riverbed solutions allow to improve the digital performance of its customers across all types of platforms, accelerating market times, improving productivity or delivering better and safer user experiences. Its catalog includes applications for performance management, backup and recovery, data protection, end-user experience monitoring, hybrid WAN and network performance management.
NETSCOUT
NetScout was founded in 1984 as a software consulting business under the name of Frontier Software, which later became a service assurance solutions provider with more than 1 million products installed in 48 countries. Today, the company reaches revenues of  $ 915 million and has more than 2,500 employees. Its software developments allow to support cyber security, business intelligence, big data and test and optimization areas of the organizations for which it provides services.
Among the products that NetScout has, the 3G, 4G and 5G network architectures for service providers stand out. In addition, it works with DDoS solutions for carriers, and in the enterprise segment it has a catalog of tools to advance digital transformation and improve operational workflows. It also offers technology for cloud migration.
EXTREME NETWORKS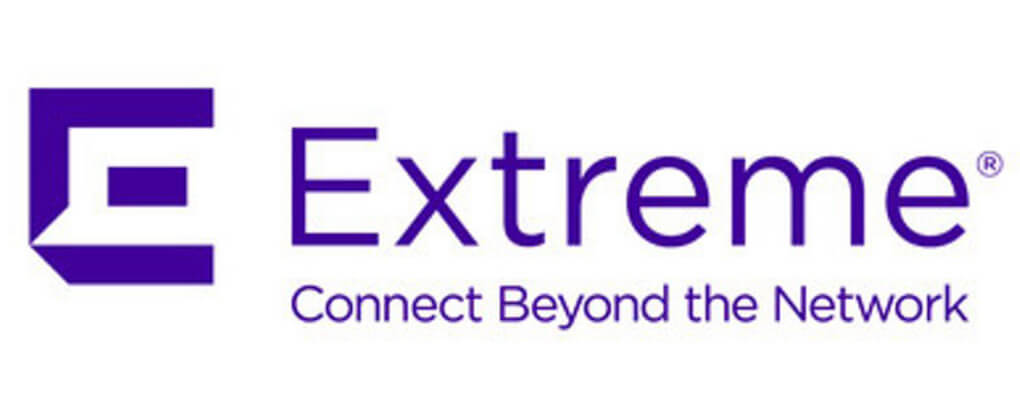 Extreme Networks is a technology company specialized in networking software for enterprise and cloud, which was launched in 1996; headquarters are located in Silicon Valley. Pioneer in the manufacture of the Gig-E / 10 Gig-E switch, today it has about 3,000 employees and more than 6,000 technology partners to serve its 30,000 customers worldwide. He has business in more than 80 countries and revenues in 2019 totalized $ 995 million.
Extreme Networks develops specific solutions for different types of industry, including education, hospitality, healthcare and retail. Its catalog of products and services is divided into Enterprise, with technology for process automation, data centers and smart flows; Technology, with proposals such as machine learning and artificial intelligence, analytics, IOT, network fabric and security. Finally, it has a segment dedicated to service providers with solutions in the cloud, border routing and cloud exchange. In all these categories, competes directly with Cisco, although it is not among its biggest rivals.
DELL/EMC
Dell/EMC is an American technology company, which emerged in 2015 when Dell acquired EMC for $ 67 billion, merging two major companies and becoming a giant with more than 150,000 employees and net revenues for $ 90 billion. When fusioning, they generated a catalog that offers complete end-to-end solutions, with IT development (software) and also in hardware, with a wide range of servers, storage, cloud, networks, data security, virtualization, analytics and cloud computing.
It operates in eight complementary businesses, which are aligned to contribute to the fundamental areas of any organization. The group operates on a large scale in the design, development, manufacturing, marketing and support of all its products and services. Its objective is to modernize the data centers of its customers, based on convergent technology, servers, storage and data protection. Together with HPE, it is one of Cisco's main competitors.
NUAGE NETWORKS
Nuage Networks was born in 2013 as a start-up focused on the development of SDN solutions, created by the French group Alcatel Lucent that, after becoming part of Nokia in 2015, was integrated into the company's IP/Optical Networks business of the Finnish company. As part of this business unit, its sales are over $ 6 billion. Before being acquired, it barely reached 150 employees, although today it is part of a multinational company with more than 100,000.
Nuage was always dedicated to the development of SDN (Software-Defined Networking) solutions to eliminate key data center network constraints that could hinder the adoption of cloud services. It also specializes in software-defined WAN solutions to support public and private clouds. Among its main competitors are Cisco and Juniper Networks and Huawei, along with other players specialized in optical.
CONCLUSION
The top 10 Biggest Cisco competitors are: Aruba (HPE), Juniper, Huawei, Arista, VMware, Riverbed, Netscout, Extreme Networks, Dell/EMC and Nuage Networks. Together they have raised over $150B between their estimated 200,000 employees. Cisco has 75,900 employees and is ranked 1st among it's top 10 competitors. The top 10 competitors average 20,634 employees.
COMPETITORS STATS
| | | | |
| --- | --- | --- | --- |
| NAME | FOUNDED | HEADQUARTERS | EMPLOYEES |
| Aruba | 2002 | Santa Clara, CA, USA | 6k |
| Juniper | 1996 | Sunnyvale, CA, USA | 9k |
| Huawei | 1987 | Shenzhen, Canton, China | 194k |
| Arista | 2004 | Santa Clara, CA, USA | 2.3k |
| WMware | 1998 | Palo Alto, CA, USA | 24.2k |
| Riverbed | 2002 | San Francisco, CA, USA | 2.3k |
| Netscout | 1984 | Westford, MA, USA | 2.5k |
| Extreme Networks | 1996 | San José, CA, USA | 2.7k |
| Dell/EMC | 2015 | Hopkinton, MA, USA | 157k |
| Nuage Networks | 2013 | Sunnyvale, CA, USA | 150 |
Cisco Competitor Crossword
Content from this and other articles on this website can be used as a crossword clue