Top 10 Tesla Competitors In 2023
Tesla is the manufacturer of electric cars and energy generation and storage products that was founded in 2003 in the United States by Martin Eberhard and Marc Tarpenning and was named after the Croatian inventor Nikola Tesla, who was responsible for great discoveries in the field of electricity.
The company was born to produce high-quality electric cars that could go faster than gasoline-powered vehicles, and seeking to create an entire sustainable energy ecosystem for its users.
Today, Tesla employs 48,000 people and generates revenues of $ 24.6 billion (2018). It is headquartered in Palo Alto, California and it has factories in North America, Europe and Asia, where vehicles are produced, assembled, stored and distributed. It also has loading sites and administrative and sales offices.
| | |
| --- | --- |
| NAME | Tesla, Inc. |
| FOUNDED | 2003 |
| HEADQUARTERS | Palo Alto, CA, USA |
| SIC CODE | 2396 |
| STATUS | Common Stock of NASDAQ |
| INDUSTRY SECTOR | Automotive |
| EMPLOYEES | 48,016 |
| TRADING SYMBOL | TSLA |
Tesla similar companies:
Toyota, Volkswagen, Hyundai/Kia, General Motors, Ford, Nissan, Honda, Fiat Chrysler, Li Auto Inc, Renault, Nio Inc, Nikola Corp, Canoo Inc and Group PSA.
Who is Tesla's biggest competitor
The biggest competitor of Tesla is General Motors, the American car manufacturer that was founded in 1908, employs 180,000 people, and has operations worldwide. The electric vehicle market outside China is led by Tesla, which generates revenues of $21 billion in this segment and has 48,000 employees. GM is positioned in the second place of EV sales in the US. Together with Tesla and Nissan, they account for 62% of the market share.
How the company makes money
AUTOMOTIVE
Tesla's main source of income is the manufacture and sale of electric vehicles and it is the leader in the e-vehicles sales outside China. In 2018, this segment generated revenues for $ 20.8 billion. Currently it produces in Shanghai the Model 3 for the mass market, the Model Y, a sports vehicle armed on the platform of the M3 with capacity for seven adults that has been produced since January 2020, the Model S, a four-door sedan with touchscreen driver interface and autopilot hardware, and the Model X, a mid-size SUV that has been sold since 2015.
ENERGY GENERATION AND STORAGE
In 2018, the power generation and storage segment represented revenues of $ 1,531 million for Tesla. It includes Powerwall, the brand of rechargeable lithium-ion batteries designed to store energy in the home and small commercial premises; the Powerpack and Megapack brands, which make it possible to form large facilities capable of reaching gigawatt hours or greater. Both combine with renewable energy sources to provide clean, resilient and accessible energy for communities.
TOYOTA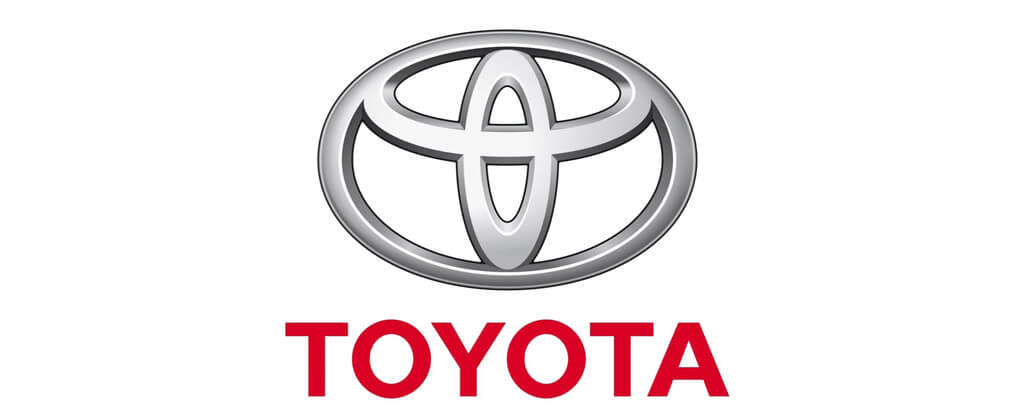 Toyota is one of the pioneering companies in the global automotive industry, which was created in Japan in 1935 by Kiichiro Toyoda. With 380,870 employees, it generates annual revenues of $ 271.87 billion and produces 8.9 million cars a year through its 53 factories in 28 countries, which are sold in 170 territories.
Toyota began dabbling in alternative fuel vehicle manufacturing in 1997 with the Prius hybrid model, which managed to become massive around the world. Hybrid cars have engines that combine conventional gasoline with electric motors to gain more power with higher performance. Although they have a gasoline tank, they require a lower frequency of charge. The company commercializes hybrid models such as the Prius, RAV4, Highlander, Avalon and the successful Corolla.
In 2019, it introduced the 2019 Mirai, first fuel cell electric car with advanced technology and plans to introduce more versions by 2025 to compete in a market led by Tesla.
VOLKSWAGEN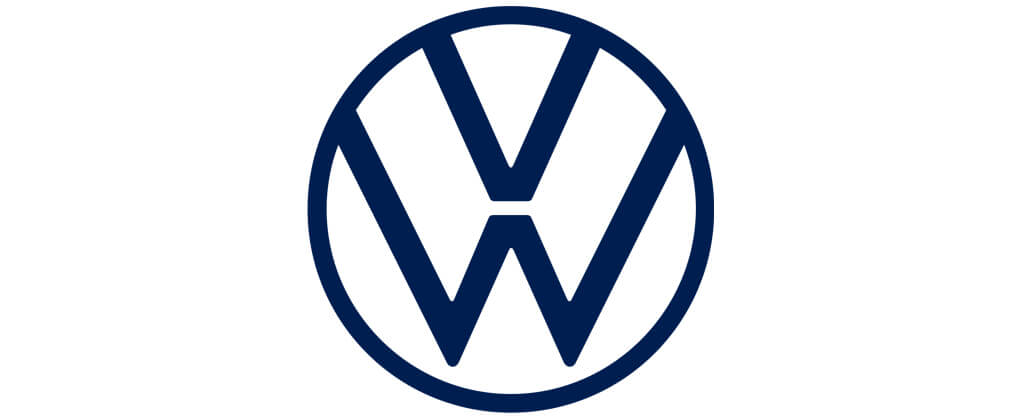 Volkswagen is the German company created by the Adolf Hitler government in 1937, born to make a fast and cheap mass-produced car. The company was known as "The People's Car Company" and operated under Nazism until the end of World War II when it fell into ruins. Later, the Allies took control and resurrected the German automotive industry. Today, it is a global company that sells 11 million cars a year and in 2019 generated revenues of $ 271.9 billion, employing 667,748 people in all its facilities.
Volkswagen introduced its first electric vehicle in 1970, the T2 Camper, which had a range of 70 kilometers and was easyly chargeable. In the 1980s, it introduced the Golf I City STROMer. Currently, it markets the e-up lines! and e-Golf, and in 2020 presented the I.D. family, based on the new Modular electric drive matrix. The company plans to manufacture 330,000 electric cars of its ID.3 model in 2021 to compete with Tesla Model 3.
HYUNDAI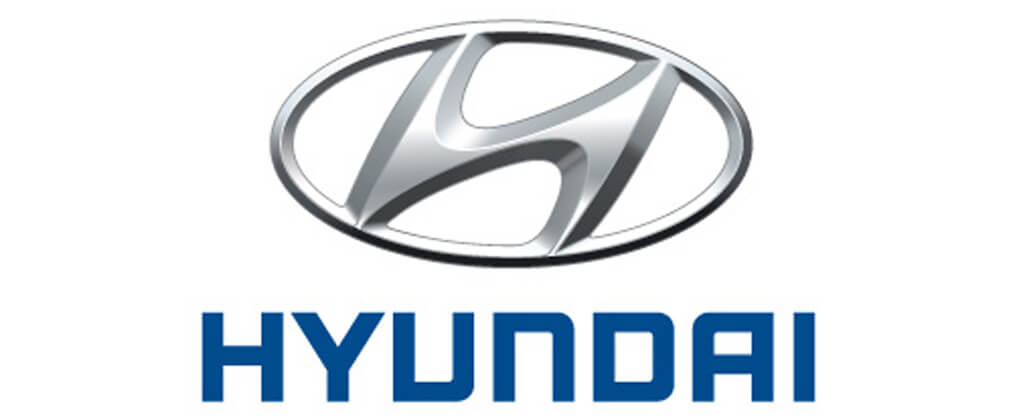 Hyundai is the Korean car manufacturer, which was founded in 1947 by Chung Ju-Yung who, in the post-war period of World War II with the aim of rebuilding and re-industrializing the country. In 1968, it launched the first vehicle, "the Cortina" model in alliance with Ford. Ten years later, the Pony was introduced, which became the first mass-produced car in South Korea, created with British engineering and Italian design by Giorgio Giugiaro.
Hyundai started exporting to South America, Europe, and North America and by the beginning of the 21st century, it was one of the leading automakers in the world. Currently, it sells 396,569 units worldwide and obtains sales revenues of  $ 84 billion. Its largest production plant is in Uslan, with a production capacity of 1.6 million units a year.
In 2017, it launched its first Hyundai Kona electric car, an SUV that was sold worldwide each year. In addition, since 1998 it works in alliance with Kia Motors, where it owns the third part, in the production of new models. Together they reach a market capitalization of $ 30 billion.
GENERAL MOTORS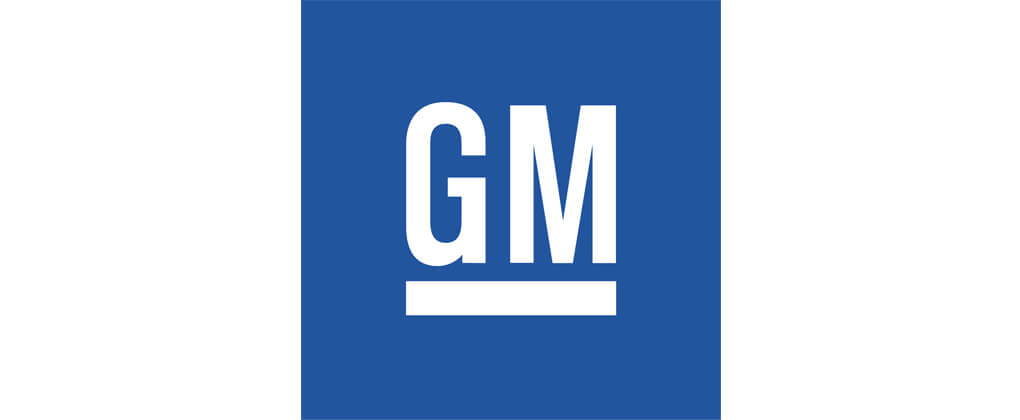 General Motors is the American vehicle manufacturer, which was founded in 1908 by William Durant, who had started out producing horse-drawn carriages. Originally, it belonged to the Buick Motor Company and over time acquired more than 20 companies, including Cadillac, Oakland, and Chevrolet. Currently, it has 180,000 employees and operates on six continents.
The company generates automotive net sales and revenue for $ 133 billion a year and in 2019, sold 7.7 million vehicles worldwide. For more than 100 years, GM has innovated in vehicle production. In 1996, it introduced its first mass-produced electric vehicle, the General Motors EV1, and grew to currently manufacture 14 models. The company works with an integrated solution that enables the self-driving vehicles at scale.
FORD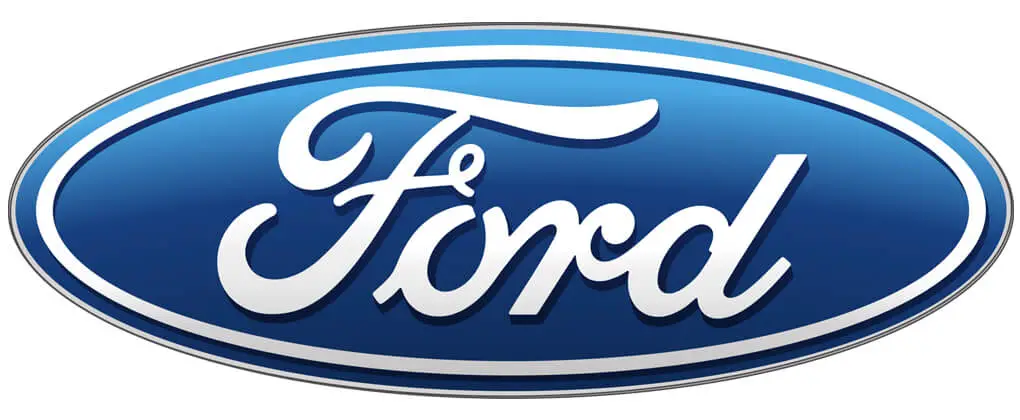 Ford Motor Company is the United States auto factory founded by Henry Ford and 11 investment partners in 1903. The brand produces passenger cars, trucks, tractors, auto parts, and accessories. Headquartered in Dearborn, Michigan it generates annual revenues of $ 160.3 billion (2018) and employs 199,000 people. In 2018, it sold 5.9 million vehicles worldwide.
Ford entered the electric car industry in 1998 with the Ford Ranger EV, a compact, battery-powered pickup that was commercialized until 2002. In 2011, it launched the second model, the Ford Focus Electric hatchback electric card. In 2018, it acquired the Michigan Central Station that it plans to transform into a railroad station where it will work on the development of autonomous electric cars and will design the transportation operating system to facilitate sustainable mobility.
NISSAN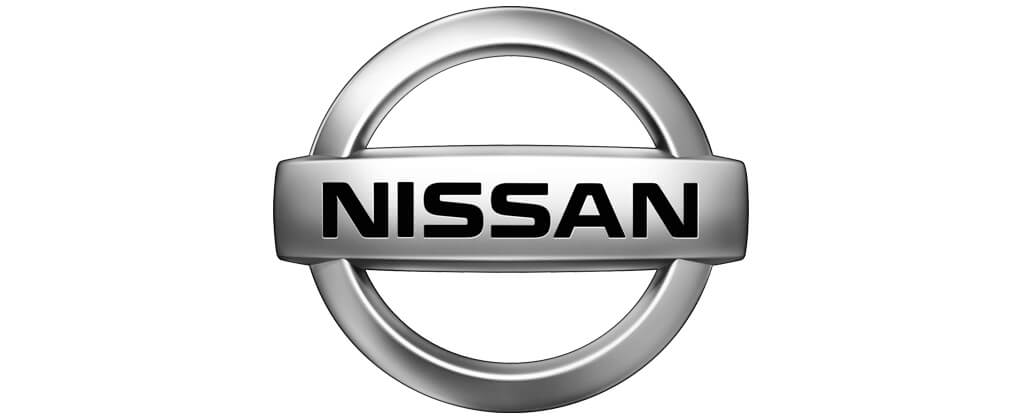 Nissan is the Japanese automaker that was founded in 1933 by Yoshisuke Aikawa. A pioneer in his country, he helped develop the national automotive industry. Currently, it employs 138,893 people and generates annual revenues of $ 104.2 billion through the sale of 5.5 million vehicles globally. It has production and office facilities in Japan, the US, Mexico, Europe, the Middle East, South Africa, China, and Southeast Asia.
Nissan has six design centers in four countries and production plants in 16 countries. It also has more than 10,000 distributors worldwide. Its first electric vehicle was the Tama Electric model released in 1947, and by the 1960s it was launching new models and selling numerous electric-led units. In 2009, it introduced the five-passenger Nisan Leaf full-electric hatchback car, which was sold worldwide.
HONDA MOTOR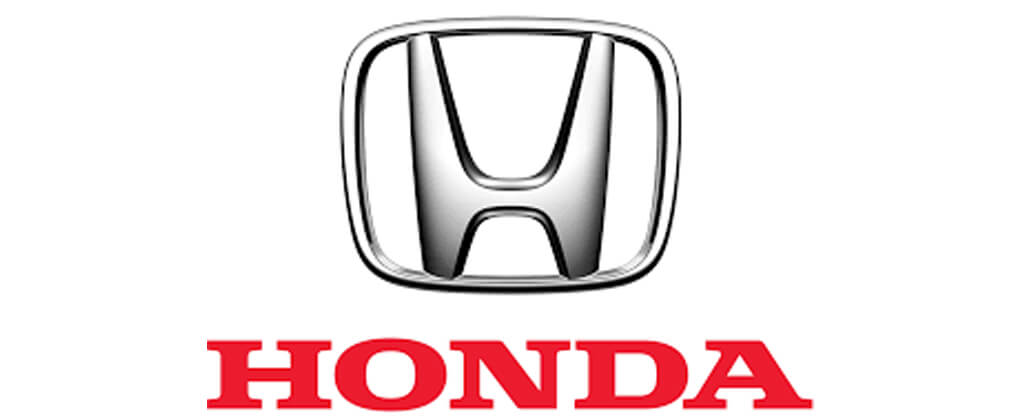 Honda Motor is the Japanese brand that was created by Soichiro Honda and Takeo Fujisawa in 1948, which started with the production of motorcycles and continued with cars. In 1949, it introduced its first original design and engineering motorcycle, the Dream D-type. In 1982, it started the car production from its American Honda Motor Company subsidiary in the United States. Today it is a group with 435 affiliates inside and outside of Japan, 42 facilities worldwide and 219,722 employees. Every year, it sells 31.7 million vehicles, where 5.27 are automobiles, generating annual revenues of $ 143.14 billion.
In 1988, a group of Honda engineers began to outline what the future would be in the car industry and defined guidelines for the development of the firm's first electric vehicles (EV). As early as 1990, they had the first electric car prototypes based on a Honda CR-X and a three-door Civic. It continued with the development of this type of technology and in 2016 it presented Clarity Electric in the USA. By 2030, it expects to sell two-thirds of its annual sales in electric vehicles.
FIAT CHRYSLER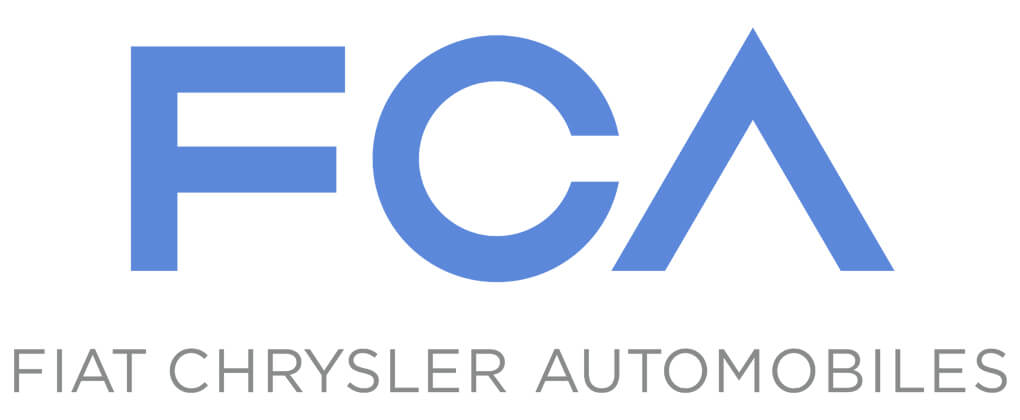 Fiat is the Italian automobile brand launched in 1899 by Giovanni Agnelli that acquired 100% control of the American Chrysler Group in 2014. With the merger, they began trading on the NYSE and the Milan Stock Exchange. Currently, the group has 191,752 employees and its headquarters are located in London, UK. In 2019, it produced 4.6 million cars per year and generates revenues of $ 116.2 billion.
It has hundreds of factories worldwide, where it designs, engineers, produces, distributes and sells, cars, components and production systems. Its first electric-powered vehicle was unveiled at the Turin's Auto Show in 1972. Today, the Fiat 500 plays an important role in the electrification plans for the group's vehicles, aiming to reduce its total CO2 emissions across Europe.
RENAULT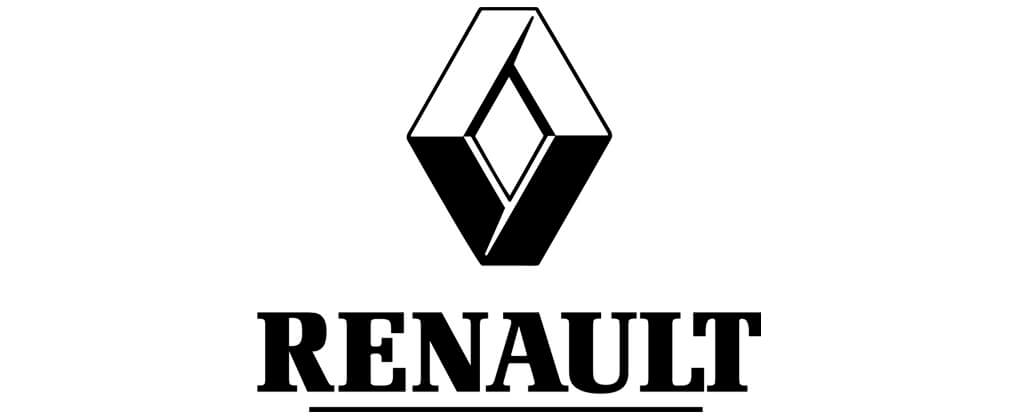 Renault is the French car brand that was founded in 1898 by the brothers Marcel and Fernand Renault. In 1902, it developed the first 2-cylinder engine, which laid the foundation for the development of the 4-cylinder engine. Today, the company has 179,565 employees in 39 countries and 2019, it generated total revenues $59.7 million. The sales volume is 3.75 million vehicles per year, where the Clio model is the best-selling. Renault has seven design centers, 46 engineering centers and 40 production plants in 16 countries.
In 2012, it unveiled his first fully electric vehicle, the Zoe model. It was followed by the Twizy and Kangoo Z.E. models, and more recently, the Master ZE. Renault announced that more and more resources are being allocated to the transition to electric vehicles with the creation of hybrid models such as the Clio E-TECH and the Captur E-TECH Plug-in. Globally, it sells 62,447 electric cars per year, representing 23.5% of its total sales.
GROUPE PSA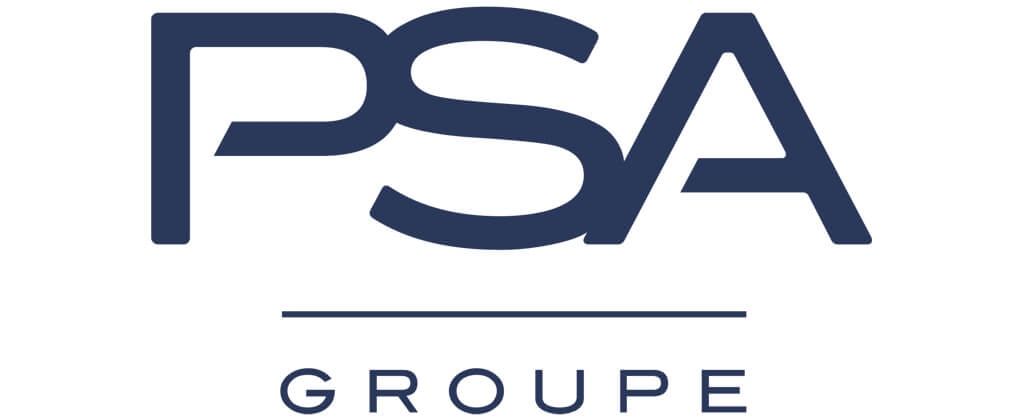 Grupe PSA is the French car company that is made up of the Peugeot, Citroën, DS, Ope and Vauxhal brands. It is the second largest manufacturer in Europe with 15.4% of the market. The group was born in 1976 with the merger between Citroën and Peugeot. Today, it has 209,000 employees worldwide and generates annual revenues of $ 80.4 billion. In 2019, its production volume reached 3.5 million units.
The Corsa-e model is the first PSA's electric vehicle that was presented on the market in 2019. It has a range of 450 kilometers and is sold in four versions. The group announced that its brands will offer mobility solutions that include all-electric, zero emission vehicles, or low-CO2 hybrids. The launch of 15 new electric cars is expected in the coming years.
CONCLUSION
The top 10 Tesla competitors are: Toyota, Volkswagen, Hyundai, General Motors, Ford, Nissan, Honda, Fiat Chrysler, Renault, and Groupe PSA. Together they have raised over $ 1,500 billion between their estimated 2.4 million employees. Tesla has 48,016 employees and is ranked 1st among it's top 10 competitors. The top 10 competitors average 246,800.
COMPETITORS STATS
| | | | |
| --- | --- | --- | --- |
| NAME | FOUNDED | HEADQUARTERS | EMPLOYEES |
| Toyota | 1935 | Toyota City, Aichi, Japan | 370 K |
| Volkswagen | 1937 | Wolfsburg, Germany | 667 K |
| Hyundai | 1967 | Seocho-Gu, Seoul, Korea | 122.2 K |
| General Motors | 1908 | Detroit, MI, USA | 180 K |
| Ford | 1896 | Dearborn, MI, USA | 190 K |
| Nissan | 1933 | Yokohama, Kanagawa, Japan | 138.9 K |
| Honda | 1948 | Minato-ku, Tokyo, Japan | 219.7 K |
| Fiat Chrysler | 1899 | London, UK | 191.7 K |
| Renault | 1898 | Boulogne-Billancourt, France | 179.5 K |
| Groupe PSA | 1976 | Rueil-Malmaison, France | 209 K |
Tesla Competitor Crossword
Content from this and other articles on this website can be used as a crossword clue