Microsoft Competitors In 2023
Microsoft is the technology company founded in 1975 by Bill Gates and Paul Allen in the US. With headquarters in Redmond, Washington, it has become one of the main software developers worldwide, with more than 140,000 employees and annual revenues of $ 125.8 billion. Forbes has positioned it in the third place of the "Largest Technology Companies" ranking (2019), behind Apple and Samsung.
The company develops and supports software and devices to deliver value for customers, both people, and businesses, to achieve their full potential. It offers different services such as cloud-based software, IT services, platforms, and content. It also provides support and consulting and offers online advertising to global audiences.
Microsoft's catalog includes operating systems, cross-device productivity apps, server apps, business solutions, desktop and server management tools, and video games among others. It also designs, produces, and commercializes PCs, tablets, gaming consoles, smart devices, and other accessories.
| | |
| --- | --- |
| NAME | Microsoft Corporation |
| FOUNDED | 1975 |
| HEADQUARTERS | Redmond, WA, USA           |
| SIC CODE | 7372 |
| STATUS | Public company of NASDAQ |
| INDUSTRY SECTOR | Software development |
| EMPLOYEES | 140,000 |
| TRADING SYMBOL | MSFT |
Microsoft similar companies:
Apple, Samsung, Logitech, AWS, Google, IBM, Cisco, Oracle, VMware, Sony, Salesforce, and Mozilla.
Who is Microsoft's biggest competitor
The biggest competitor of Microsoft is Apple, which holds the second position in the global operating system market with 9.4% of the share for its MAC OS. Microsoft is the undisputed leader in this segment through Windows, the world's largest operating system with 87.7% of market share. Founded by Steve Jobs in 1977, Apple has 137,000 employees and reports revenues of $260 billion, while Microsoft closed 2019 with 14,000 employees and $126 billion.
How the company makes money
PERSONAL COMPUTING
Microsoft's main source of income is the Personal Computing business unit, which generated $ 45.7 billion in revenues in 2019. It is comprised of products and services for end-users, developers, and IT professionals which can be used in all devices. Windows, its operating system that is part of this segment, is the most used worldwide with 88% of market share 
It also includes different devices (Surface, PC accessories), gaming consoles like Xbox (global leader with 59% market share) and the software related, Microsoft advertising, and search engines like bing, which gets income through online advertising. In this segment, its main competitors are Apple, Google, and Sony (owner of the PlayStation gaming console).
PRODUCTIVITY AND BUSINESS PROCESSES
In 2019, the productivity and business processes segment was the second in terms of revenues for Microsoft, after generating $ 41.1 billion. It consists of the licensing of the Office software for enterprises and consumers, as well as the dynamics business solutions (cloud-based applications) and the social network for professional and working contacts, LinkedIn, which gets its income through Premium subscriptions and the sale of solutions for recruiting and marketing.
Its main competitors are software and global application vendors like Apple, Cisco Systems, Facebook, Google, and IBM, together with other product and service developers for PC.
INTELLIGENT CLOUD
The Intelligent Cloud business unit generated $ 39 billion in revenues to Microsoft. It consists of products and services for cloud servers both public, private, and hybrid, which help companies to boost modern businesses. It includes the sale of servers and enterprise services and its main competitors are IBM and Oracle, who sell their own versions of Microsoft's operating system Unix, already preinstalled in their server hardware, as well as Red Hat, who works with Linux.
APPLE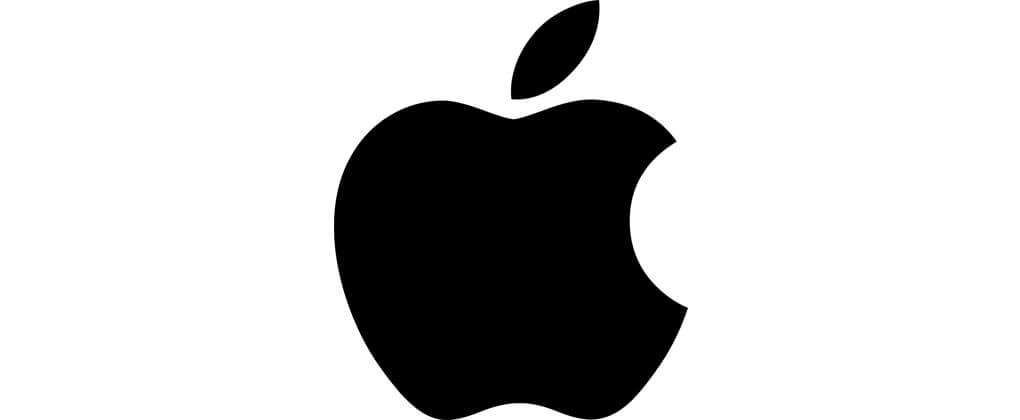 Apple is the tech company founded by Steve Jobs, Steve Wozniak, and Ronald Wayne in California in 1977, which became famous after popularizing a different kind of interface, which was more friendly and graphical. It is one of the world's most valuable brands, with successful products and unique designs. It produces and commercializes devices like smartphones, computers, tablets, and wearables, and it has developed the iOS operating system in 2007, which runs in all its products.
Apple has 137,000 employees and last year's revenues reached $ 260.1 billion. Its main business is the sale of connected consumer products. It is one of the biggest competitors of Microsoft's Office software as it delivers different versions of its pre-installed application software, as well as email and calendar products in its computers, tablets, and phones. iOS is the world's second operating system with 9.4% of market share.
AWS
Amazon is the largest eCommerce platform worldwide. It was founded in the US by Jeff Bezos in 1994 and it grew to become the most valuable brand valued $ 756 billion. With headquarters in Seattle, it has about 798,000 employees and operates 191 locations in 33 countries. In 2019, it generated revenues of $ 87.4 billion.
Besides the retail business, it provides cloud-based services under the brand AWS (Amazon Web Services), one of the main players in the technology industry, which is in constant innovation to improve efficiency. AWS is Amazon's second business unit in terms of revenues, which represents 11% of total earnings. It consists of the sales of computing, database, and storage services for enterprises. In the cloud computing market, it is leader, ahead of Microsoft's Azure.
GOOGLE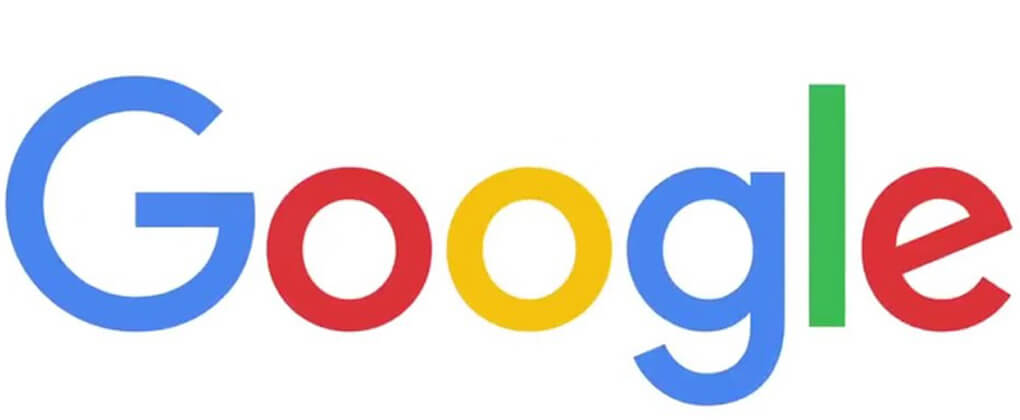 Google is the one of the largest Internet companies worldwide. It was created by Larry Page and Sergey Brin in 1996, who developed a search engine called BackRub at Stanford university in the US. A year later, they registered the service as Google. Now, it is a giant that comprises search, cloud services, video, and advertising among others. It has almost 119,000 employees and in 2019, generated revenues of $ 160.7 billion.
It competes with Microsoft in different segments. Google's search engine is absolute leader with 92.5% market share, where Bing is the second with a bare 2.44%. In the enterprise cloud technology market, Google Cloud Platform helps developers build, test, and deploy applications on its scalable infrastructure. This segment generates $ 8.9 billion annual revenues and it is positioned in the third place with 19% of share, behind Microsoft (2nd) and AWS (1st). Google has also developed G Suite productivity tools with apps like Gmail, Docs, Drive and calendar that allow collaboration and machine intelligence, aiming to ease people's work.
 IBM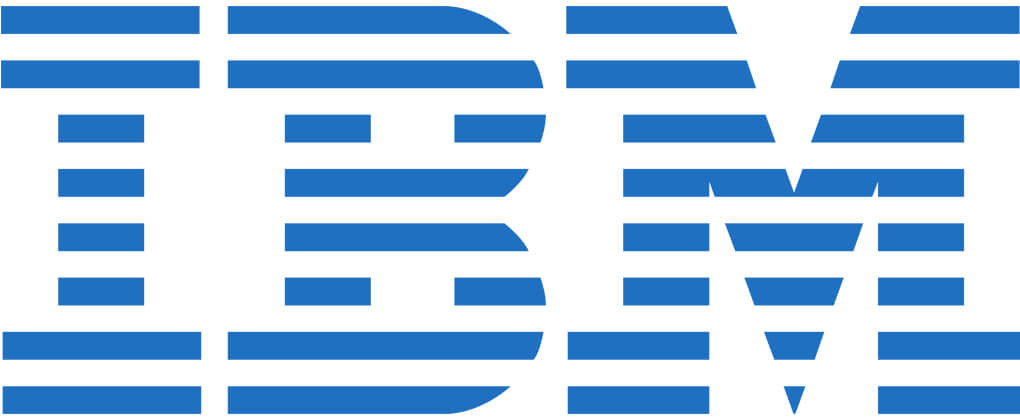 International Business Machines (IBM) is a software development company and IT service provider, which was created in 1911 in the US. It started as a computer manufacturer but it has developed in the IT business, software sale and consulting. It employs 350,600 people and generates revenues of $ 79.6 billion.
Its main business unit is consulting and services, where it provides customized solutions to clients, integrating different tools and developments that help companies grow. IBM has specialized in process automation, data recovering, network efficiency and digital transformation. Within the IaaS public cloud services global market, the company has 1.8% share and it is positioned fifth behind Microsoft, which is the second (15.5%) after Amazon (47.8%).
CISCO
Cisco is a technology company that was founded in 1984 by Leonard Bosack and Sandra Lerner in the US, and in 1987 it was acquired by Sequoia Capital. Now, it employs 76,000 people and generates revenues of $ 51.9 billion. Its main business unit is the sale of infrastructure and application platforms and it is the leading vendor in the enterprise networking market, with 60% share.
Cisco offers automation, analytics, and security solutions for different organizations, both small and large, public and private. It competes with Microsoft's Office and in the cloud business, against the set of tools Azure.
ORACLE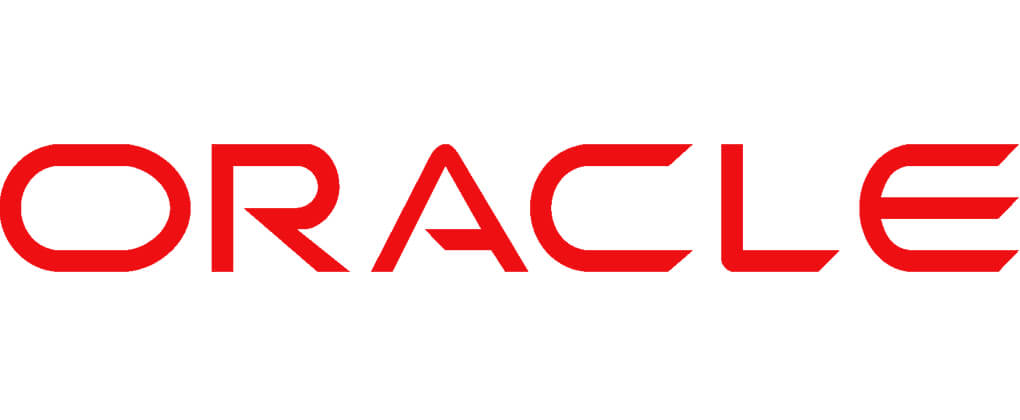 Oracle is a tech corporation that was established in 1977 by Larry Ellison, Bob Miner and Ed Oates, in Santa Clara, California. It was born as Software Development Laboratories and, in 1982, it changed its name to Oracle. In 1986, it became a public company. The company's goal is to help individuals and enterprises to manage, storage and take advantage of data. It employs 136,000 people and generates annual revenues of $ 49.6 billion.
It competes with Microsoft in the cloud industry, where it is positioned in the sixth position of the Enterprise Public Cloud Adoption 2017-2018 with 10% of market share. Oracle Cloud Platform enables fast delivery with scale and reliability. It also offers a variety of cloud computing solutions (SaaS, PaaS and IaaS) for business of all sizes.
VMWARE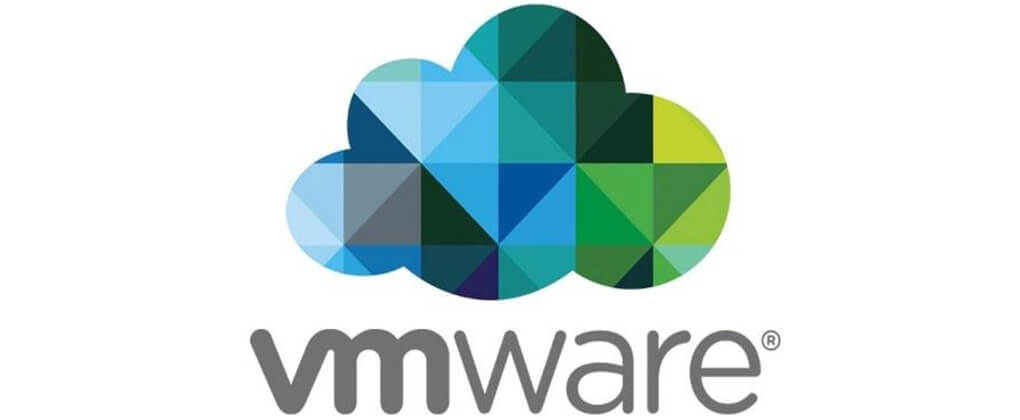 VMware is a consultant and software developer company established in California, US, in 1998. It has global presence with 125 locations and it employs 24,200 people. Its partner network is compose of 75,000 companies to attend clients from different industries like banking, government, telecommunications, healthcare, and transportation. In 2019, it generated revenues of $ 8.9 billion by its main business: digital transformation support and virtual application development.
VMware helps organization to transform their operations into a digital strategy by improving the customer experience using computer and cloud-based solutions, considering the security of systems. It also has developed different solutions for virtualized infrastructure. The brand is one of the most recommended for virtualization and it is among Microsoft´s top five competitors in the enterprise cloud-based solutions market.
SONY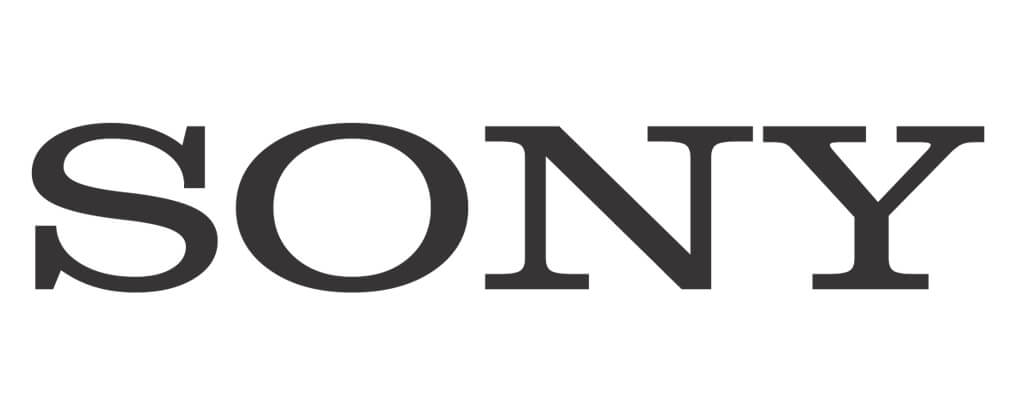 Sony is the global electronic brand that was founded by Masaru Ibuka in Tokyo, Japan, in 1946. It started with only 20 employees and it has become a global company that today employs 114,400 people. In 2019, it generated annual revenues of $ 80.2 billion.
The company manufactures and sells different kinds of electronic devices such as smartphones and gaming consoles, and it is an important player in the motion pictures and music businesses. Gaming is its main segment as its PlayStation has overpassed 94 million monthly active users, representing 27% of the company's profit in 2018. With 40.9% of market share, it is the second player worldwide, behind Microsoft's Xbox.
SALESFORCE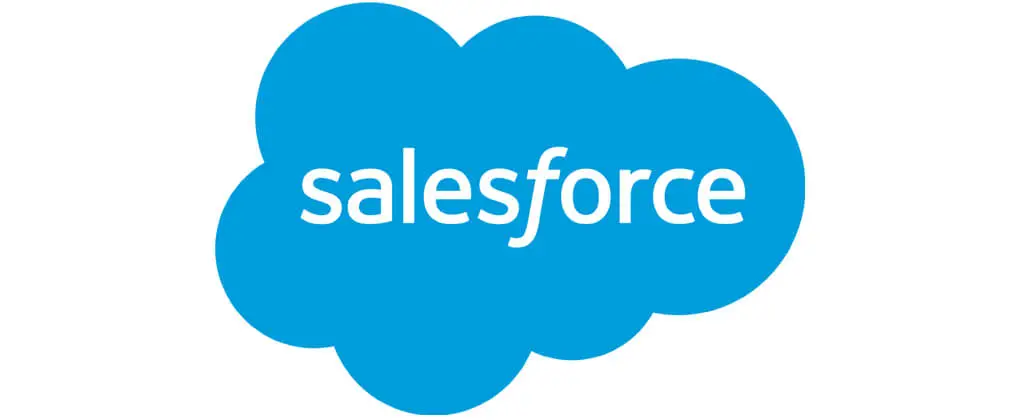 Salesforce is a technology company that was founded in 1999 by Marc Benioff, Parker Harris, Dave Moellenhoff and Frank Dominguez in the US. It started as a sales automation software developer. Today, it generates revenues of $ 13.3 billion through its almost 36,000 employees.
Salesforce offers the world's first CRM (Customer Relationship Management) platform with 23% of market share, where Microsoft is fourth with 15%. Its cloud-based applications address sales, service and marketing areas and do not require IT experts to manage them. It has attended more than 150,000 companies worldwide.
MOZILLA
Mozilla started as a community open source project in 1998, intending to join thousands of developers on the internet, browsing innovation to the browser market. It was founded as a community. Today, it is comprised of two organizations: Mozilla Foundation, a non-profit organization supported by donors, and Mozilla Corporation. Headquarters are located in California, and it has 1,000 employees.
Revenues are mainly generated by global browser search partnerships with Google and Yahoo. In 2018, it reached $ 435.7 million from royalties, advertising and subscriptions. It competes with Microsoft's Internet Explorer in the browser segment, where Mozilla is positioned in the second place with 8.5% market share, ahead of Explorer (7%).
CONCLUSION
The top 10 Microsoft competitors are: Apple, AWS, Google, IBM, Cisco, Oracle, Vmware, Sony, Salesforce, and Mozilla. Together they have raised over $ 792 billion between their estimated 1.7 million employees. Microsoft has 140,000 employees and is ranked 1st among its top 10 competitors in the Personal Computing business. The top 10 competitors average 178,000 employees.
COMPETITORS STATS
| | | | |
| --- | --- | --- | --- |
| NAME | FOUNDED | HEADQUARTERS | EMPLOYEES |
| Apple | 1976 | Cupertino, CA, USA | 137 K |
| AWS | 1994 | Seattle, WA, USA | 798 K |
| Google | 1998 | Mountain View, CA, USA | 114 K |
| IBM | 1911 | Armonk, NY, USA | 350.6 K |
| Cisco | 1984 | San José, CA, USA | 75.9 K |
| Oracle | 1977 | Redwood City, CA, USA | 136 K |
| VMware | 1998 | Palo Alto, CA, USA | 24.2 K |
| Sony | 1946 | Minato, Tokyo, Japan         | 114 K |
| Salesforce | 1999 | San Francisco, CA, USA | 36 K |
| Mozilla | 1998 | Mountain View, CA, USA | 1 K |
microsoft Competitor Crossword
Content from this and other articles on this website can be used as a crossword clue