5 Main Competitors in the Printer Market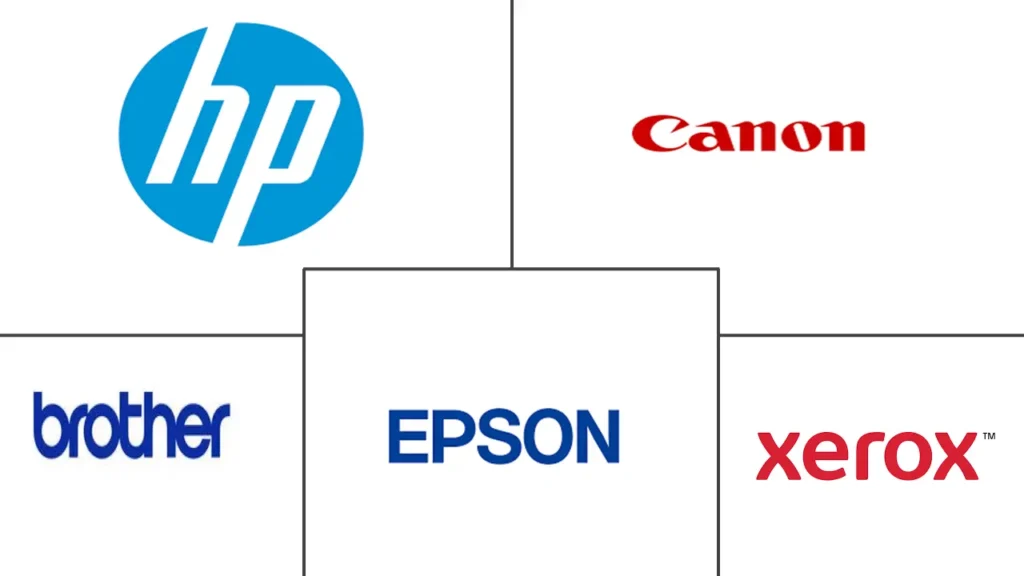 According to First Research, the United States has about 35k printer companies, and there are many options when picking a brand to use. However, while the industry may seem saturated, only a handful of printer companies dominate the world. In this digital era, there is a need for high-quality printing solutions for professional and personal use. Whether you are looking for printer cartridges or a printer for your business, here are five main competitors to watch out for. 
HP
HP is one of the oldest printing brands renowned for its cutting-edge print solutions. Founded in 1939 inside a garage in Palo Alto, California, HP offers a wide range of printers, from home printers to high-performing printers for business. The brand has been successful in ensuring reliability, affordability, and trustworthiness. However, the company uses proprietary technology that makes the printers only compatible with HP products. This limitation restricts flexibility and interoperability with non-HP devices or software.
Epson 
Founded in 1942, Epson is a Japanese-based company that launched the first-ever miniprinter EP-101 in 1968. The company has over 200 printing models under its belt. Their printing products are affordable, reliable, and easy to use and maintain. They have high color accuracy and superior technology for those not confident with tech things. In addition, their printers are supported by ink solutions like Claria 6-colour HD ink, designed to give a richer or higher color depth. On the downside, Epson printers are bulky and tend to look clumsy in your home office.    
Canon
This brand's origins can be traced back to 1933 in Japan. Canon's main specialization has been in cameras and printers. In the printing industry, they have provided many solutions for personal, office, production, and large-format printing. The company boasts exceptional printer quality, user-friendly interfaces, and advanced features. Additionally, their printers are known to be durable and reliable. The printers have been designed to endure heavy usage and ability to deliver consistent performance over an extended time. 
Xerox
Founded in 1906, Xerox is well-known for its groundbreaking innovations and being the first company to make the first xerographic plain-paper copiers. The company primarily focuses on copiers that include single-function and multifunction printers. Additionally, they are renowned for their print quality and consistency in producing sharp text, accurate details, and vibrant colors. They are also known for their connected technology platform, ensuring users are more productive in completing office tasks. On the flip side, Xerox printers are more pricey than other brands as they mostly offer high-end units.
Brother
Brother is an international company headquartered in New Jersey. It was founded in Japan in 1908. The company has created a name for itself as a reliable and trustworthy printer manufacturer for commercial and office use. While it's less popular than other brands, Brother offers printers that provide quality outputs at affordable prices. Some of the printers include inkjet printers, laser printers, and multifunctional printers. Their products are known for high speed, advanced features, and a robust build that enhances a streamlined office workflow. However, the printers will only work best with Brother ink or toner cartridges.
Conclusion 
Despite the printer industry boasting tens of thousands of companies, five printer companies have made a name for themselves in the industry and taken the giant market share. Whether you are looking for home or commercial printing solutions, the above brands have proven their expertise and commitment to ensuring your needs are met.