Top 10 Amazon Competitors In 2023
Amazon is the world's biggest online retail company that was created by Jeff Bezos in United States in 1994 and it is considered the most valuable company with a brand value of $ 756 billion. Headquartered in Seatle, it employs more than 650,000 people among its 191 offices in 73 cities and 33 countries worldwide.
It also operates cloud computing services, digital content, connected home technology, and it is always diversifying its business with new units. Currently, it offers services under 17 different brands and, in 2018, annual revenues reached $ 232.88 billion, where eCommerce was the main source of income.
Amazon is increasingly investing in technology and content, and it is adding computer scientists, designers, software and hardware engineers, as well as merchandising professionals. These investments and new projects allow the company to finance different offers and geographical expansion. The company is a benchmark in the area of technology and content and AWS services and is constantly innovating to improve the efficiency of its processes.
| | |
| --- | --- |
| NAME | Amazon, Inc. |
| FOUNDED | 1994 |
| HEADQUARTERS | Seattle, WA, USA |
| SIC CODE | 5942 |
| STATUS | Public Independent Company of NYSE |
| INDUSTRY SECTOR | eCommerce, Cloud Computing |
| EMPLOYEES | 650,000 |
| TRADING SYMBOL | AMZN |
Amazon similar companies:
eBay, Alibaba, AliExpress, Newegg, Barnes and Noble, BuyDig, eBid, Online Marketplaces, Walmart, Target, JD, Rakuten, Zalando, Flipkart, Etsy, and OLX.
Who is Amazon's biggest competitor
The biggest competitor of Amazon is eBay, which is positioned second in the global eCommerce market with a 7.2% share. In this niche, Amazon is the undisputed leader with 48% of market share, almost $233 billion in revenues and 650,000 employees worldwide. Founded in 1955, eBay is the American platform that has reached 180 territories and attends 180 million active buyers, with annual revenues of almost $ 11 billion.
How the company makes money
ECOMMERCE
Amazon has more than 100 million active users live listings with more than 119 million issues. With 48% market share, it remains as the world's main eCommerce company in the United States United. It offers a wide variety of product types, service offerings, and delivery channels, competing with al sort of companies worldwide.
Its amazing brand recognition led Amazon to be considered the leader online sales provider and to gain a high level of trust among users. Amazon's main strategy is based on low prices, but it is not offering free shipping because of the costs.
AMAZON WEB SERVICES (AWS)
AWS represents the second source of income for the group and commercializes global compute, storage and database services. The amount charged to customers depend on the amount of services rendered, for example the storage capacity delivered on-demand, or in the case of database or computed, they pay for a fixed quantity or specified term.
SUBSCRIPTION SERVICES
Subscription services is the third source of income for Amazon. It includes fees associated with Amazon Prime memberships and access to content such as audiobooks, digital video, e-books and digital music. It commercializes the Prime subscription that offer access to a bunch of benefits.
EBAY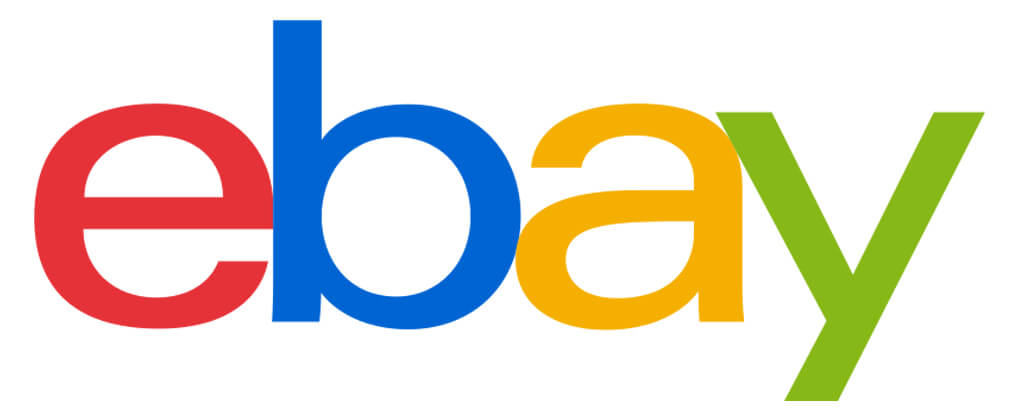 eBay is the American eCommerce platform that was founded by Pierre Omidyar in California in 1955. Since it went public in 1998, it grew to reach a global presence that today includes 180 countries with almost 14,000 employees. Its main business is the online retail, with more than 180 million active buyers and annual revenues of $ 10.7 billion.
eBay is the second biggest eCommerce brand In the United States and the biggest Amazon's competitor with 7.2% market share. It offers a virtual space for the purchase and sale of new and used items. Its listing offers more than 1.4 billion products, which also includes the exchange of tickets for live shows. It has also made it easier the product and services exchange among people within the same community.
ALIBABA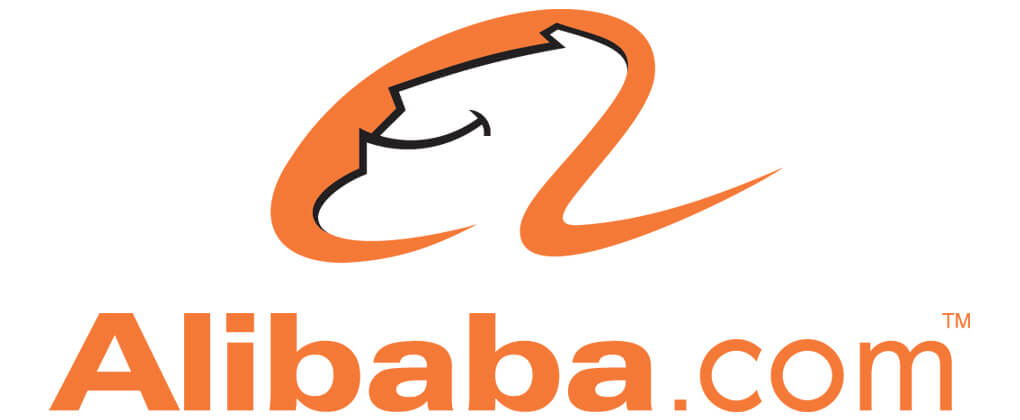 Alibaba is the Chinese leading platform for online retail, with 55.9% market share in the Asian country. The company was founded in 1999 supported on the benefits that gave China to deliver items fast and cheap. It grew very fast and today is present in more than 200 territories and employs 100,000 people. It is a public company since 2004, when it was valuated in $ 25 billion, setting a world record.
With more than 674 millon active users at the eCommerce platform, Alibaba generated revenues of $ 250.2 billion in 2018. It is supported on a B2B business model that connects manufacturers with dealers, and consumers between each other. The listing does not belong to Alibaba and it is not in charge of the delivery or logistics and storage of purchases.
WALMART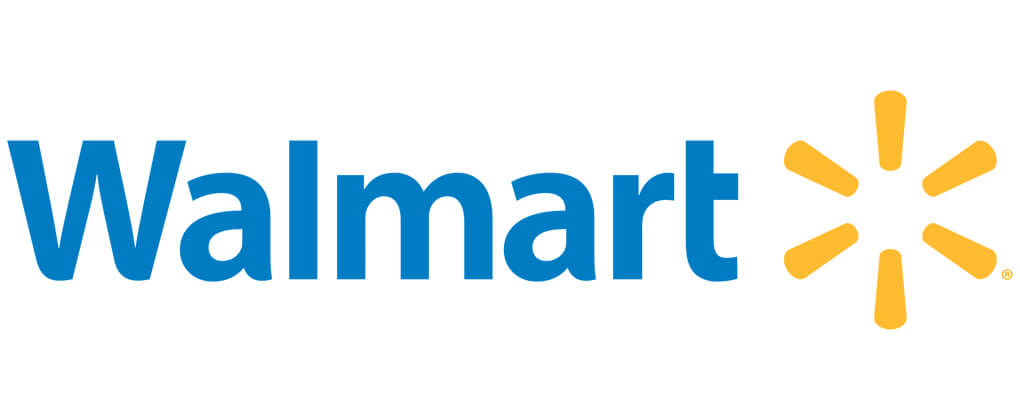 Walmart is an American retail group founded by Sam Walton in 1962, that remains as a family business but is public since 1972, despite being the world's largest retail brand, with more than 2 million employees. It has 11,200 stores in 27 countries and every week receives 265 million clients. Annual revenues have reached $ 500.3 billion in 2018.
Walmart operates Walmart.com, its main eCommerce service with 100,000 unique visitors each month and an annual growth rate of 40%, which means 5% of the total company's income. In the US it has 4% of market share, positioning as the third online retailer behind Amazon and eBay. To fight Amazon, Walmart has purchased more than ten eCommerce services since 2017. It has also incorporated the omnichannel strategy with the online grocery pickup and the in-home grocery delivery service.
TARGET
Target is a retail store chain from United States that was founded in Minneapolis in 1962. Today it has 350,000 employees and is positioned as the sixth brand in this category. Target operates 41 brands and in 2018 generated $ 75,3 billion in revenues.
Target has its own online platform for eCommerce which combines local, drive-up and shipt collection, which growth year after year at a rate of 36%. In 2018, online sales represented 7% of Target's total sales. The company is redirecting resources to eCommerce segment, for example with the rebranding of ToysRUs.com and the incorporation of a Disney micro site.
JD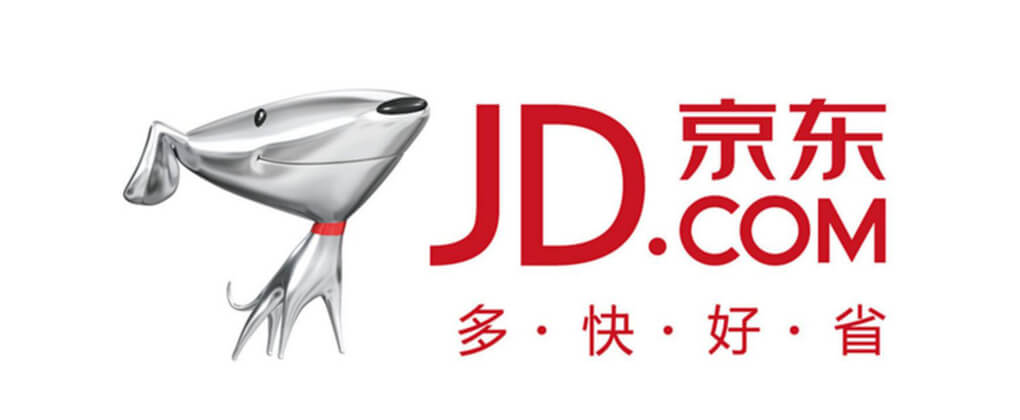 JD is an online retail platform that was created in Beijing, China in 1998. In the Asian country it is the biggest Alibaba's competitor, where it is positioned in the second place in terms of share with 16.7%. It employes 178,000 people and revenues in 2018 totalized $ 219.6 billion through its 305.3 million registered users.
JD's marketplace is composed of 210,000 merchants. As part of its strategy it has incorporated luxury items as the main differential and seeking to position as the most reliable retail company in the country. In 2019, it launched the brand JoyBuy to commercializes fashion products, accessories, sports items and toys through the Google Express platform.
RAKUTEN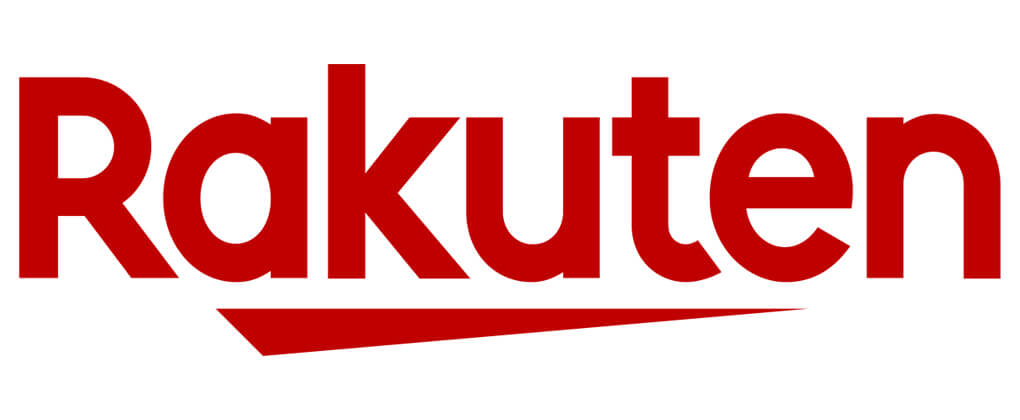 Rakuten is an eCommerce platform from Japan, that was founded in 1997 and has grown to become the largest in that country. It has diversified its business to include, besides online retail, digital content, communications and fintech. With 1.3 billion users in 30 territories worldwide, it generated revenues of $ 10 billion in 2018.
The platform works within two segments: consumers that individually search products and services through the Internet, and any kind of merchants that need clients or buyers to sell their items. Rakuten works with advanced functionalities such as customization, lower cost and risk reduction, as well as providing a better brand status for its merchants.
ZALANDO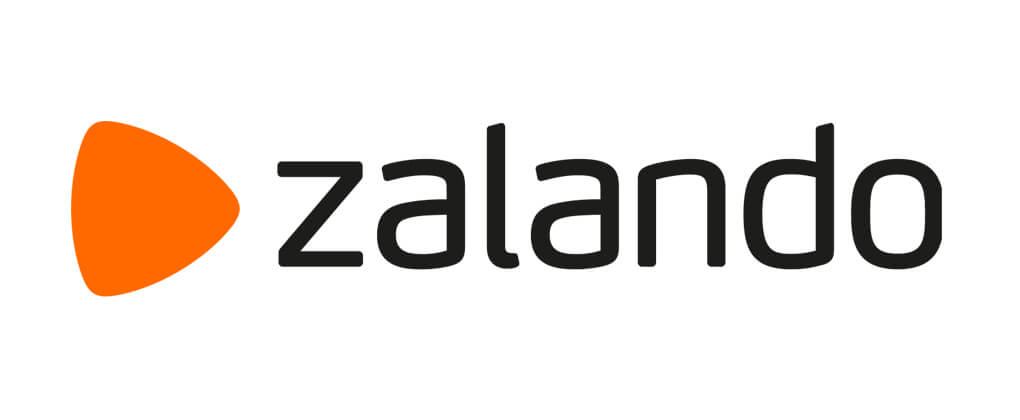 Zalando is an eCommerce service for clothes and shoes for all ages and genres, that was founded in 2008 in Germany. Now it operates in 17 countries from Europe and has 28 million active users. With 15,000 employees, it has registered revenues for $ 6 billion in 2018.
Zalando's listings include 100,000 products and 1,300 brands. As a benefit, it works with free shipping and it allows returns. In the last two years it has put sustainability at the top of its strategy releasing Zalando Wardrobe, an app for second-hand clothes sales that already overpassed 1 million products sold.
FLIPKART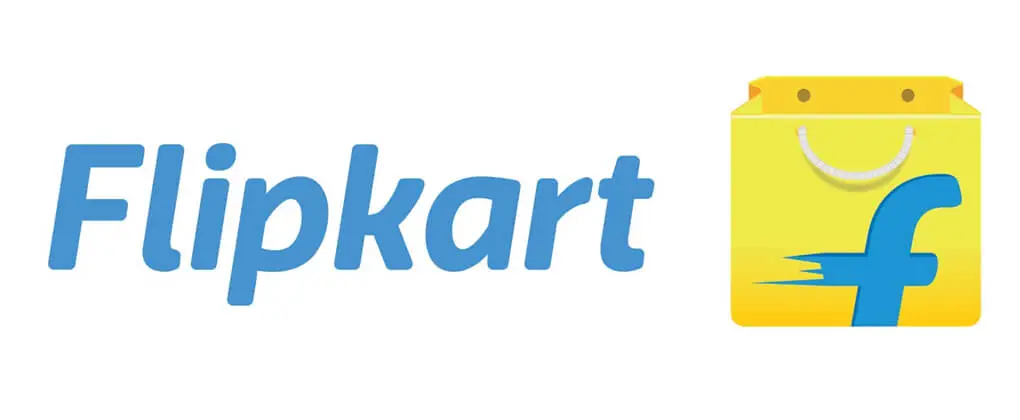 Flipkart is an online retail service that started in India in 2007 and since 2018, it is part of the Walmart group. Its listings include books, technology and clothes, together with a huge bunch of items. In 2018, it generated revenues of $ 4.4 billion and was positioned as the largest retail company in India, employing 30,000 people. Every day, Flipkart receives 10 million visits and it has reached 100 million of registered consumers and it delivers 8 million of purchases per month.
The company has 31.9% market share in India, leading the eCommerce segment in that country followed by Amazon which holds 31.2%. In the last years, with the purchase of Myntra and Jabong, two eCommerce sites for fashion items, Flipkart managed to control 38.3% of market. In 2019, it also added the online video subscription service and has included the Hindi language in order to reach more customers in the country.
ETSY
Etsy is an online retail store for people who wants to buy or sell craft and vintage items. It started in New York in 2005 and today has eight locations in North America, Europe and Asia, attending users all over the world. The company employs 950 people and generates annual revenues of $ 603.7 million (2018).
The business model is based on commissions for sales transactions and other services to people who sell, as well as third-party payment processor fees. The listing is formed by 60 million products from all independent vendors, and has reached 42.7 million active buyers. Etsy has managed to increase the use of mobile app, obtaining 55% of sales in 2018.
OLX
OLX is an eCommerce platform specialized in free classifieds that was created in Argentina in 2006 and today has 350 million users monthly. It operates 20 different brands such as Avito, dubizzle, letgo and OLX. The services generates 8.5 million transactions every month and is operative in 30 territories.
Particularly in India, with OLX CashMyCar it has gained a lot of success becoming the car marketplace most used in the country. It is also growing in Poland, Portugal and Brazil. Ten years ago, Naspers group, from South Africa, purchased OLX increasing its international reach even more. Annual revenues ware 624 million in 2018.
CONCLUSION
The top 10 Amazon competitors are: eBay, Alibaba, Walmart, Target, JD, Rakuten, Zalando, Flipkart, Etsy, and OLX. Together they have raised over $ 1.1 trillion between their estimated 3.14 million employees. Amazon has 650,000 employees and is ranked 1st among it's top 10 competitors. The top 10 competitors average 314,290.
COMPETITORS STATS
| | | | |
| --- | --- | --- | --- |
| NAME | FOUNDED | HEADQUARTERS | EMPLOYEES |
| eBay | 1995 | San Jose, CA, USA | 14 K |
| Alibaba | 1999 | Hangzhou, China | 101 K |
| Walmart | 1962 | Bentonville, AR, USA | 2.2 M |
| Target | 1902 | Minneapolis, MN, USA          | 350 K |
| JD | 1998 | Beijing, China | 178 K |
| Rakuten | 1997 | Setagaya, Tokyo, Japan        | 17 K |
| Zalando           | 2008 | Berlin, Germany         | 15.6 K |
| Flipkart            | 2007 | Bangaluru, India         | 30 K |
| Etsy     | 2005 | Brooklyn, NY, USA    | 800 |
| OLX | 2006 | Buenos Aires, Argentina | 5 K |
Amazon Competitor Crossword
Content from this and other articles on this website can be used as a crossword clue