Top 10 Facebook Competitors In 2023
Facebook is the company that manages different social networks and Internet-based communication and information services, which allow people to connect with each other, contact and share experiences, opinions, ideas, photos, and videos both with their relatives, friends and coworkers, but with the general public that accesses its platforms through mobile devices, personal computers, VR headsets, and in-home devices.
The company was created in 2004 by Mark Zuckerberg together with a group of colleagues from Harvard University in the United States. It was born as TheFacebook aiming to connect students from different universities with each other. A year later, it changed the name to Facebook and was opened to the general public, regardless of whether they were university students or not.
Today, it has 2.5 billion monthly active users, where almost half are in Asia. With 44,942 employees, the company generated revenues of $ 70.7 billion in 2019 through all its platforms that include: Instagram, a social network more focused on photos and videos; the chat service Messenger, the private messaging app that uses the mobile number Whatsapp; and Oculus, an ecosystem that allows people to meet and connect through virtual reality solutions.
| | |
| --- | --- |
| NAME | Facebook, Inc. |
| FOUNDED | 2004 |
| HEADQUARTERS | Menlo Park, San Francisco, CA, USA |
| SIC CODE | 7374 |
| STATUS | Public Company of NASDAQ |
| INDUSTRY SECTOR | Social Media, Internet |
| EMPLOYEES | 44,942 |
| TRADING SYMBOL | UBER |
Facebook similar companies:
Snap, Twitter, LinkedIn, YouTube, WeChat, Amazon, Pinterest, Microsoft, Apple and Google.
Who is Facebook's biggest competitor
The biggest competitor of Facebook is Pinterest, the second social network in terms of visits in the US with almost 30% of the share behind Facebook, the undisputed leader with 56%. Created in 2010, Pinterest is the platform to discover visual ideas and it is considered the world's fastest-growing social network. It employs 2,217 people and reported revenues of $1.14 billion in 2019 against Facebook's almost $71 billion and 45,000 employees.
How the company makes money
ADVERTISING
Facebook's main source of income is advertising, which involves the sale of publicity spaces to brands, companies, and businesses, allowing them to reach different audiences according to age, gender, location, interests, and behavior metrics. Marketers buy ads that can appear on all the company's social networks. Here, it competes with all the companies that sell online advertising, and also with companies that provide social media, communication products, and user engagement services.
Revenue is generated by displaying products on Facebook, Instagram, Messenger, third party sites or mobile apps. Advertisers pay according to the impressions and interaction with their published ads. In 2019, the revenues generated by this activity were $ 69.6 billion.
OTHER DEVELOPMENTS
Facebook is investing heavily in other direct-to-consumer hardware products and initiatives such as Augmented Reality (AR), Artificial Intelligence (AI), connectivity services and other developments for new technologies with which it hopes to extend its business in the long term. These services generated revenues of $ 1 billion in 2019.
SNAPCHAT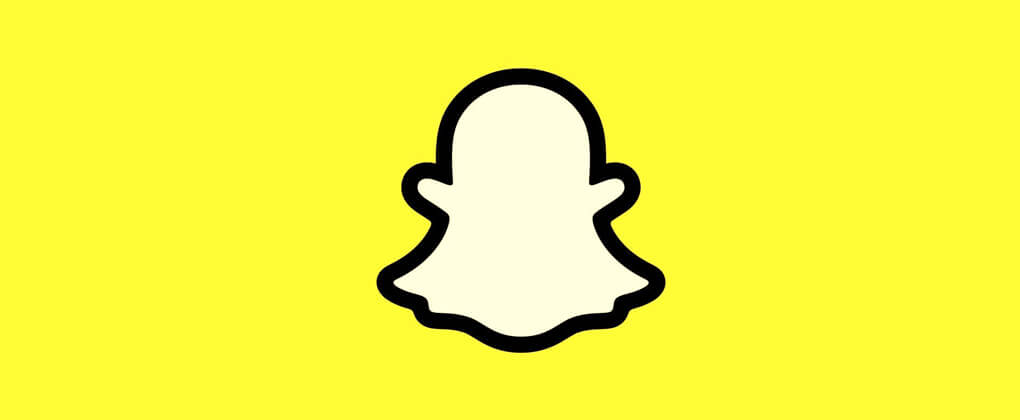 SnapChat is the app that allows users to share photos and videos that was created by the company of instant digital cameras Snap as a way to reinvent its business in 2011. It works as a social network that helps people to visually communicate with their friends and family with the option to segment your audience. The contents are erased by default, removing the pressure of aesthetic perfection. It has features like Camera, Chat, Discover, Snap Map, Memories, and Spectacles.
It is popular among audiences under 16 years old. In 2019, it had 218 million daily users and generated revenues of $1.7 billion through its main source of income, advertising, and with its 3,195 employees.
LINKEDIN
LinkedIn is a social network for business and professional interactions that was created by Reid Hoffman in the United States and launched in 2003. In 2016, it was acquired by Microsoft for $ 26.2 billion. The platform allows companies to start their recruitment processes and people to contact their potential employers and establish virtual relationships, show their profile and call their attention. In addition, it has a feed to publish articles, ideas, opinions and allows to publicize professional achievements and job changes.
LinkedIn is a free service, but there is a Premium option by paying an annual fee. It currently has more than 575 million users, where 260 are monthly active users. In 2019, it earned revenues of $ 6.8 billion though its almost 16,000 employees.
TWITTER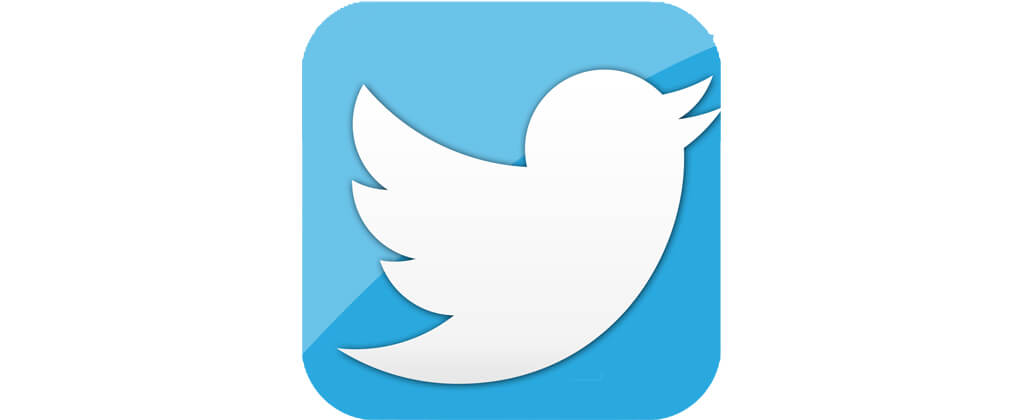 Twitter is the platform for uploading comments with images and video that was launched in 2006 in the United States. Created by Jack Dorsey, Noah Glass, Biz Stone, and Evan Williams, it was born to publish ideas in a maximum of 140 characters that both the general public and the user's personal contacts were allowed to see. Then, in 2017, it was expanded to 240 characters. Today, it has 320 million monthly active users, of which 126 million have daily activity and are monetizable. It is available in 40 languages ​​worldwide and can be accessed from both the website and the mobile app.
The company gets income from advertising. In 2019, it generated $3.45 billion in revenues with its nearly 5,000 employees. Twitter competes with Facebook when it comes to users and engagement, although it has a different goal. It has become the platform where people talk about what is happening in the world at the moment it happens, be it breaking news, entertainment, sports, politics, and daily interests. In the last years, it has invested heavily in strengthening account security and updating clear rules on unwanted conduct.
PINTEREST
Pinterest is the online platform for the discovering of visual ideas, that was created in 2010 by Ben Silbermann, Evan Sharp, and Paul Sciarra, in the United States. Having reached 10 million new visitors in one month, it is considered the world's fastest-growing social network. In December 2019, it registered 335 million monthly active users, showing increasing 26% over the previous year.
With 2,217 employees, it generated revenues of  $ 1.14 billion in 2019, overpassing 50% growth. Its main source of income is advertising, which it offers in different formats. Pinterest aims to inspire users who want to create, allowing them to discover ideas for anything imaginable, including cooking, clothing, remodeling, and home décor, as well as training for a marathon or planning a trip. Its main contents are photos and videos.
WECHAT
WeChat is an online platform with different functionalities, which was launched by the Chinese technological giant Tencent in 2011 under the name of Weixin. A year later it was renamed WeChat and to the free social network and messaging services added new features. Thus, with a single app, the user can order food, send and receive money, buy, pay and check-in flights.
It has features like Moments, People Nearby, news and entertainment articles, and an eCommerce platform. WeChat has 1.1 billion monthly active users. In 2019, it generated revenues of $ 24.5 billion, where 2.3 billion correspond to advertising revenue. The company has 56,310 employees.
VKONTAKTE
VKontakte is the most popular social network in Russia, that was developed by Pável Dúrov and launched in 2007. Known as "VK", it belongs to the Mail.ru group, together with OK and My World sites. It is similar to Facebook in concept and design, but it includes other features such as the listening and sharing music option, and the possibility to download it to listen offline. A downside of the Russian network is that it has suffered security issues when 100 million accounts were hacked.
In its country of origin, it has 85 million active users, compared to Facebook that despite being more popular worldwide, in Russia has 8 million active users. Registered users amount 300 million and the main source of income is advertising. In 2019, the group generated revenues of $ 643,6 million through its three social media sites.
QUORA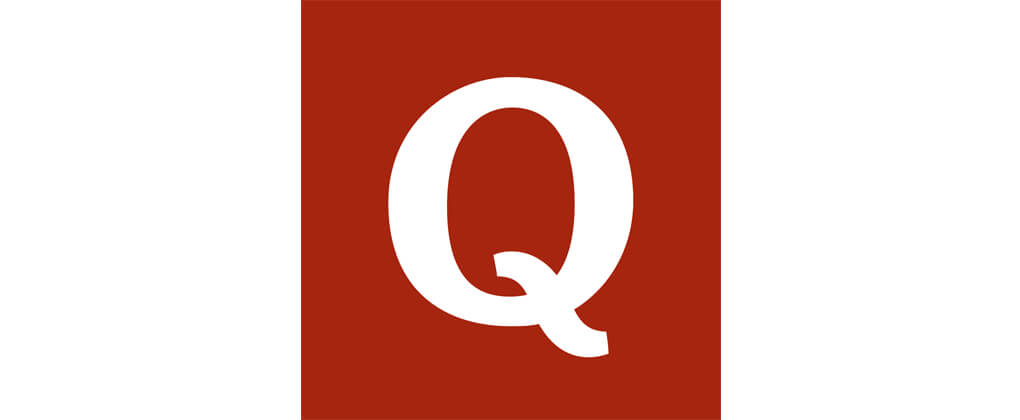 Quora is an interactive website, where users can make different questions and answer to others based on opinions and information. It was created in 2009 by the ex-Facebook CTO Adam D'Angelo and Charlie Cheever. It was born as a private social network, only accessible by invitation, but the next year it opened to all the users. It is free and anonymous, but people can register if they want to have a customized experience. It targets young audiences, who are avid to find answers and it is available in five languages.
Quora's source of income is advertising, which generated revenues of $ 20 million in 2018, reaching a market value of $ 2 billion. The company has stated that it has reached 300 million monthly active users. This might respond to its high popularity gained at the search engines like google. It is considered the evolution after the first wave started by Facebook.
DIASPORA
Diaspora is an open-source social network that was developed in 2010 by four mathematics sciences students at New York University: Ilya Zhitomirskiy, Dan Grippi, Max Salzberg, and Raphael Sofaer. Today, it has reached 730,418 users but remains a free and open project with no owner, advertising or revenues.
As Facebook, Diaspora allows users to share status, updates, posts, and images and to comment on other users' posts too. It also allows managing who can see what the user posts and it is linkable with Facebook.
EYEEM
EyeEM is a German startup that was launched in 2011 by Florian Meissner. It works like a photobank that allows users to publish and find any kind of photos in high quality. Then, it became a marketplace that allows worldwide creators to get money in exchange for licensing their works. The platform obtains half of the revenues generated by these deals.
Today, EyeEM connects 25 million users with leading brands and companies, as well as buyers interested in their photos. The company employs about 200 people and generates annual revenues of $ 3.3 million.
ELLO
Ello is an online platform and social network focused on artistic works, that was created in 2013 by Paul Budnitz and Todd Berger with a group of artists and designers from the United States. Known as "The Creators Network", it seeks to be a space to publish, collaborate, connect and support the global artist community. It has become a virtual forum and workplace for artists, brands, agencies, publishers and their fans. Every link that users follow at Ello is converted into data. The company has raised a total of $ 13.5 million in funding.
CONCLUSION
The top 10 Facebook competitors are: Snapchat, LinkedIn, Twitter, Pinterest, WeChat, Quora, Vkontakte, Diaspora, EyeEm, and Ello. Together they have raised over $ 17 billion between their estimated 90,174 employees. Facebook has 44,942 employees and is ranked 1st among it's top 10 competitors. The top 10 competitors average 9,017.
COMPETITORS STATS
| | | | |
| --- | --- | --- | --- |
| NAME | FOUNDED | HEADQUARTERS | EMPLOYEES |
| Snapchat | 2011 | Santa Monica, CA, USA | 3 K |
| LinkedIn | 2002 | Sunnyvale, CA, USA | 16 K |
| Twitter | 2006 | San Francisco, CA, USA | 4.9 K |
| Pinterest | 2009 | San Francisco, CA, USA | 2.2 K |
| WeChat | 2010 | Shenzhen, China | 56.3 K |
| Quora | 2009 | Mountain View, CA, USA | 800 |
| Vkontakte | 2006 | Saint-Petersburg, Russia | 5.7 K |
| Diaspora | 2010 | San Francisco, CA, USA | 1 K |
| EyeEM | 2011 | Berlin, Germany | 200 |
| Ello | 2014 | Boulder, CO, USA | 74 |
facebook Competitor Crossword
Content from this and other articles on this website can be used as a crossword clue