Top 10 Medtronic Competitors In 2023
Earl Bakken and Palmer Hermundslie founded Medtronic in 1949. It was then headquartered in St. Anthony, Minnesota, and initially served as a repair shop for medical equipment. The company expanded through the sale of medical equipment made by other companies. It also developed its own custom-made medical devices. In 1957, Medtronic developed the first-ever external pacemaker powered by batteries. It manufactures medical equipment for cardiac and vascular procedures, diabetes treatment, restorative therapies, and minimally invasive therapies. The company shifted its headquarters to Dublin, Ireland, from Minnesota in 2015 for tax reasons. As of 2019, Medtronic had 98,003 employees and a revenue turnover of $30.6 billion.
| | |
| --- | --- |
| NAME | Medtronic plc |
| FOUNDED | 1949 |
| HEADQUARTERS | Dublin, Ireland |
| SIC CODE | 3845 |
| STATUS | Public limited company |
| INDUSTRY SECTOR | Medical Devices |
| EMPLOYEES | 98,003 |
| TRADING SYMBOL | NYSE: MDT |
Medtronic similar companies:
Abbott, Boston Scientific, Johnson & Johnson, Zimmer Biomet, Stryker, Olympus Corporation, Becton Dickinson, Karl Storz, Smith & Nephew, and Getinge.
How Medtronic Makes Money
Medtronic, with its operational headquarters in Fridley, Minnesota, manufactures and sells medical devices in over 150 countries around the world. It made $30.6 billion in revenues in 2019. The company generates its revenues from four primary business segments namely cardiac and vascular, diabetes, restorative therapies, and minimally invasive therapies.
Cardiac And Vascular segment
In this segment, Medtronic manufactures devices that are used in aortic, peripheral, and venous treatment procedures. The company sells atrial fibrillation solutions that hospitals use in the treatment of cardiac rhythm and heart failure. Some of the products under this segment include cryoballoon ablation, defibrillators, and pacemakers. Medtronic made $11.5 billion from this segment in 2019.
Diabetes segment
Medtronic made $2.4 in revenues from its Diabetes segment. The company manufactures and sells the MiniMed 630G insulin pump that helps patients to constantly monitor their blood sugar levels.  The system also administers insulin and suspends administration when glucose levels stabilize.  The segment brought in the least revenue in 2019.
Restorative Therapies
This segment deals with the spine, neurovascular, neuromodulation, and surgery products intended for moderate and maximally invasive therapies. Some of the products include interbody spacers, implants, bone grafts, and brain stimulation products. Medtronic made $8.2 billion from this segment in the last financial year.
Minimally Invasive Therapies
The invasive therapies segment brought in $8.5 billion in revenues for Medtronic. It consists of renal care solutions, surgical innovations, and products for respiratory, gastrointestinal, and informatics processes. Examples include staples, mesh, bandages, gauze, sponges, bronchoscopes, ventilators, and resuscitation bags.
Abbott
Abbott Laboratories was founded in 1888 by Wallace Calvin Abbott. Headquartered in Chicago, Illinois, the company is a multinational medical devices manufacturer and a healthcare services provider. Besides medical devices, Abbott also makes branded generic pharmaceuticals, diagnostics, and nutrition products. Some of its brands include Pediasure, EleCare, Acculink, CentriMag, FreeStyle Family, UroVysion, Prodigy MRI SCS System, and Luvox. After a number of acquisitions helped it expand, Abbott spun off two its divisions namely hospital products (2004) and research-based pharmaceuticals (2013). As of 2019, Abbott had 107,000 employees and $31.9 billion in revenues.
In terms of revenue, Abbott and Medtronic have been going toe to toe for a few years now even though Abbott has always had a slight edge over the latter. So they decided to take their battle to another segment of the industry- diabetes treatment devices. The two companies have been going for each other's neck since receiving FDA approvals for diabetes monitoring and treatment technologies. Medtronic threw the last punch with its new Guardian Sensor 3 arm indication technology.
Boston Scientific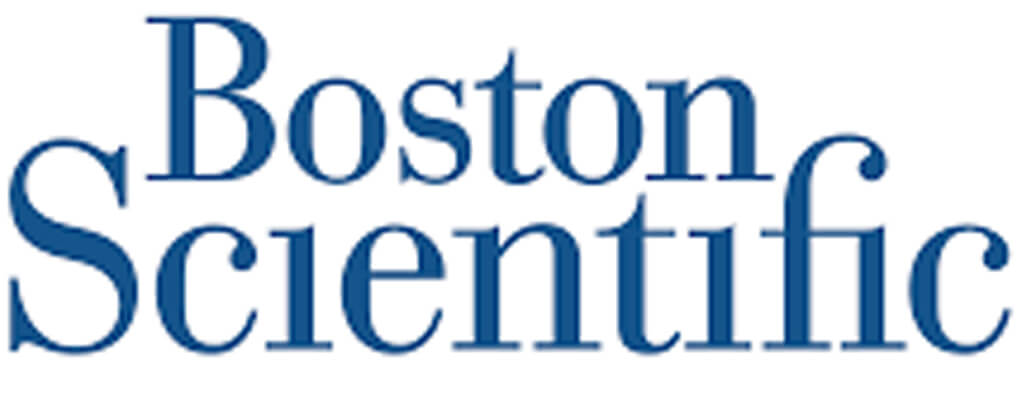 Boston Scientific was founded in 1979 by John Abele and Peter Nicholas in Watertown, Massachusetts. It is well known for its drug-eluting Taxus stent that is often used to unclog arteries in patients. The company specializes in interventional medical devices such as the implantable cardioverter-defibrillator, spinal cord stimulator systems, pacemakers, remote patient monitoring and diagnostic monitoring, and coronary stents among others. In 2019, Boston Scientific won a number of awards including the Medical Design Excellence Awards and Edison Award. It also featured in the Top 100 Global Innovators by Clarivate Analytics. The company had 36,000 employees and a revenue turnover of $10.73 billion in the last financial year.
Medtronic's revenue is three times that of Boston Scientific. The latter's revenue growth has been a little bit slow compared to Medtronic's. In 2015, Boston Scientific had a revenue turnover of $7.4 billion while Medtronic was at $20.3 billion. Since then, Boston Scientific has only added about $3 billion to its revenue while Medtronic has more than tripled its revenue generation. 
Johnson & Johnson
The Johnson brothers, Edward Mead and James Wood, founded Johnson & Johnson as a producer of ready-to-use surgical dressings. It has since expanded its manufacturing operations to consumer packaged goods, pharmaceuticals, and medical devices. Johnson & Johnson operates in over 175 countries with regional offices in 60 countries globally. It was named the 37th largest American corporation by Fortune 500 in 2019. In the last financial year, the company had a revenue turnover of $82.05 billion and 132,200 employees.
Johnson & Johnson has a diverse range of products that also include consumer packaged goods. But out of the $82.05 billion revenue in 2019, only $27 billion came from the sale of medical devices. This means that in the medical equipment industry, Medtronic still has one over Johnson & Johnson. But the latter is not so far behind and its medical equipment segment has been growing steadily in the past few years.
Zimmer Biomet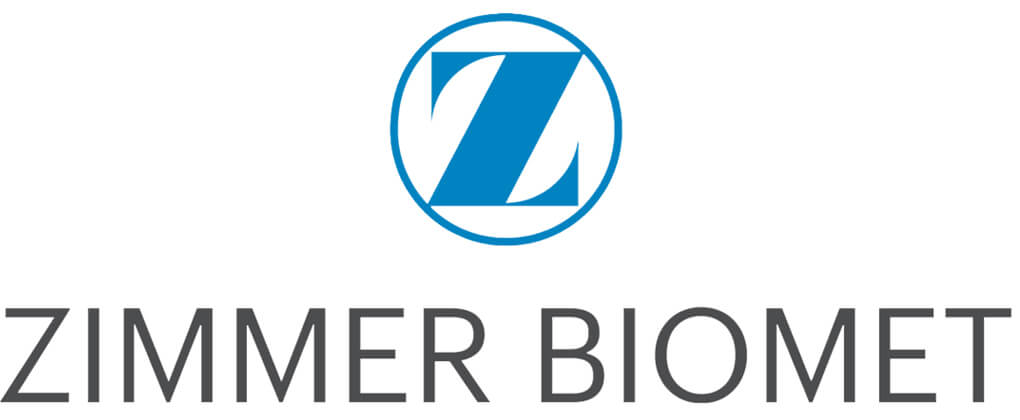 Justin O. Zimmer founded Zimmer Biomet in 1927 as a manufacturing company for aluminum splints. It was originally called Zimmer and only rebranded to Zimmer Biomet in 2014 after merging with Biomet. Zimmer Biomet produces orthopedics products such as prostheses for dental, ankles, feet, elbows, shoulders, hips, and knees. It also makes clinical products. The company has a presence in more than 100 countries around the world with 25 regional offices. It is headquartered in Warsaw, Indiana. As of 2019, it had $7.98 billion in revenues and 19,900 employees.
In 2017, Zimmer Biomet hired Medtronic executive Bryan Hanson to revolutionize it and help the company rise up to Medtronic's level. Going by the revenue difference between the two companies, there has been little progress on that front. We might have to wait a little bit longer as Zimmer Biomet plays catchup while Medtronic has been on an acquisitions drive to expand its market share.
Stryker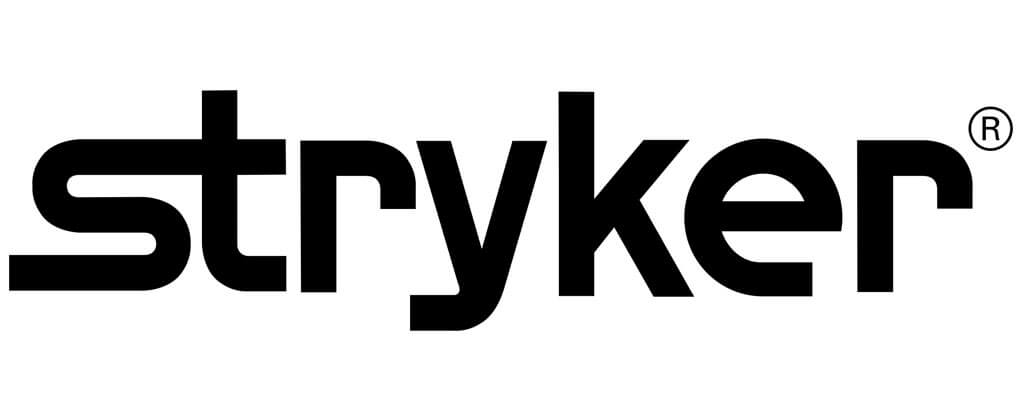 Stryker was established in 1941 by Dr. Homer Stryker under the name Orthopedic Frame Company. It is one of the largest medical technology companies in the world. Stryker offers a wide range of products and services that target neurotechnology, orthopedics, surgical, and general medical fields. Some of its products include neurosurgical and neurovascular devices, emergency medical equipment, surgical navigation systems, and trauma surgery implants. The company made $14.88 billion in revenues in 2019 and had 40,000 employees.
As of 2019, Medtronic was ranked the largest medical device company in the world. Its growth was boosted by the acquisition of Mazor Robotics in 2018. At that time, Mazor Robotics was the largest orthopedic device manufacturer in the world. Stryker made just about half of what Medtronic made in 2019. If it is to catch up, it has to hope that Medtronic doesn't make another major acquisition in the near future.
Olympus Corporation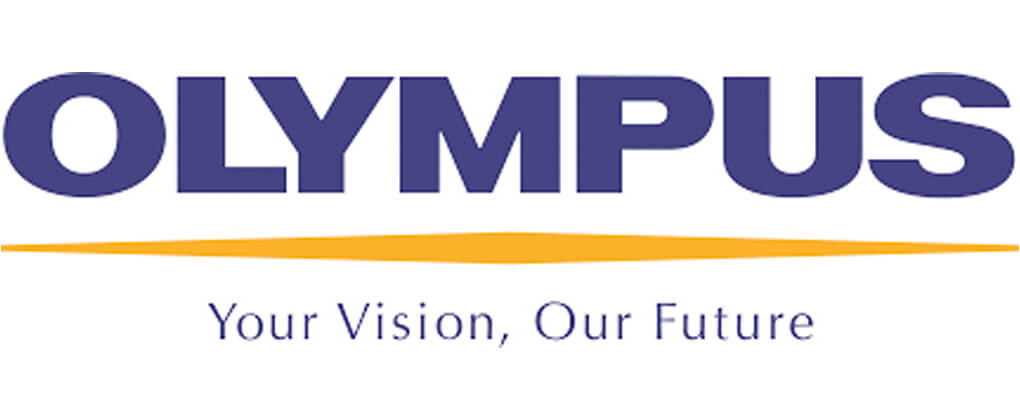 Olympus Corporation was founded in 1919 by Takeshi Yamashita with the aim of making locally manufactured microscopes. It was originally named Takachiho Seisakusho. It manufactured its first microscope, the Asahi, in 1920. The company is also credited with developing the first practical gastrocamera in the world. Today, Olympus is one of the largest manufacturers of endoscopy equipment. It also produces disinfection, cleaning, endotherapy, electrocautery, and ultrasound equipment. As of 2019, Olympus Corporation had 35,124 employees globally and a revenue turnover of $7.18 billion.
Olympus produces a wide variety of products beyond the medical device industry. It also makes cameras and audio, scientific, and industrial equipment. But 80% of its revenue in 2019 came from the sale of medical devices. Olympus would have been bigger than it currently is had it not been rocked by accounting and bribery scandals between 2009 and 2016. It would have been more competitive with other industry leaders but it chose to shoot itself in the foot.
Becton Dickinson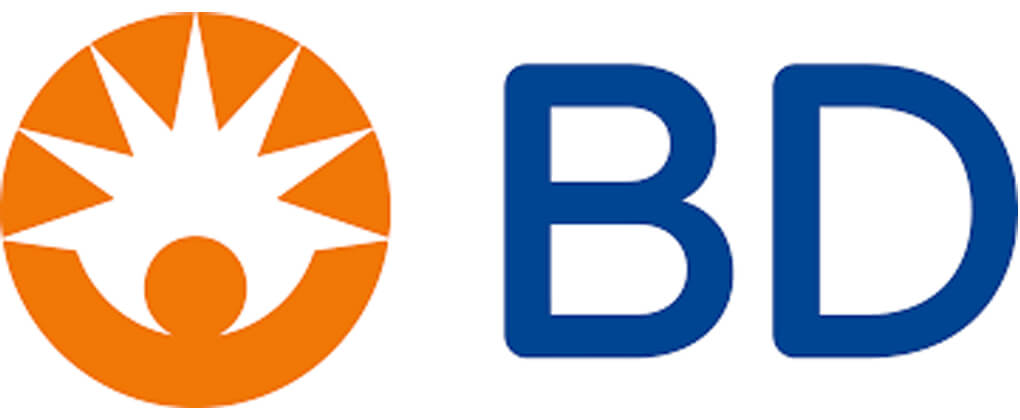 Becton Dickinson was established in 1897 by Maxwell Becton and Fairleigh Dickinson. It is one of the pioneers of Made In America-glass syringes and hypodermic needles. The company produces medical devices, reagents, and instrument systems besides offering analytics and consulting services in certain locations. Becton Dickinson products primarily target clinical laboratories, science researchers, healthcare institutions, and the pharmaceutical industry. The company is headquartered in Franklin Lakes, New Jersey. Its revenue for 2019 was $17.29 billion. It employs 70,093 people.
Becton Dickinson has been pulling up its weight in the medical devices industry with impressive performances. But it cannot still level up to Medtronic in terms of revenue. In fact, Medtronic has been part of its growth in the last few years. In 2017, Medtronic sold off its oncology and surgery equipment brand, C.R. Bard Inc., to Becton Dickinson.
Karl Storz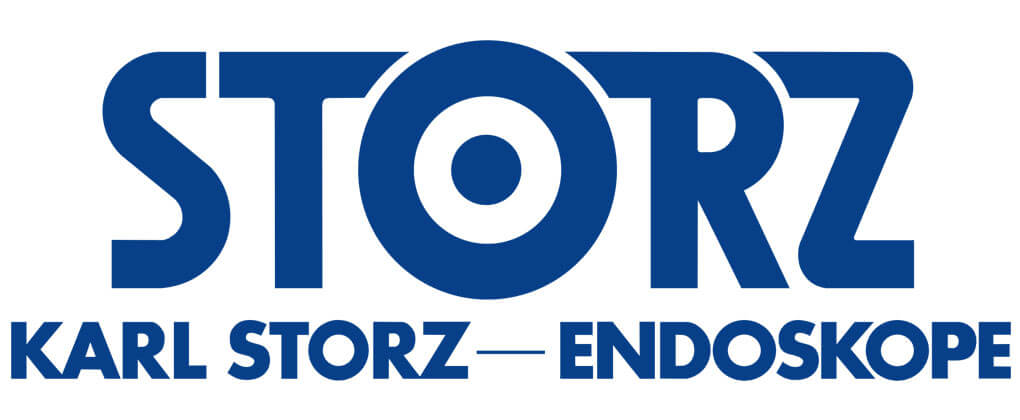 Headquartered in Tuttlingen, Germany, Karl Storz is one of the most recognized manufacturers of surgical instruments and endoscopy equipment. The company is widely celebrated as one of the pioneers of fiber optics endoscopy equipment in the medical technology industry. Karl Storz produces endoscopy equipment for both human and veterinary medical purposes. It was founded in 1945 by Karl Storz. It has operations in over 40 countries around the world in which it runs more than 50 subsidiary companies. Karl Storz was founded in 1945  by Karl Storz in Tuttlingen, Germany. As of 2019, Karl Storz had 6,716 employees and a revenue turnover of $1.96 billion.
Karl Storz makes only a fraction of what Medtronic earns in revenues because it primarily focuses on the endoscopy equipment segment. Unless it diversifies its product portfolio, there is very little hope of it ever catching up with Medtronic. But it is an industry leader (after Stryker) in the video and integrated operating room (OR) equipment market.
Smith & Nephew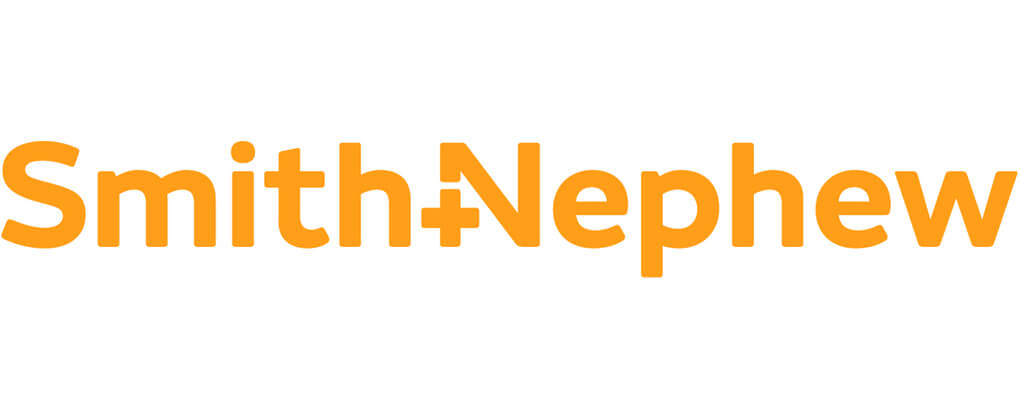 Headquartered in Watford, UK, Smith & Nephew operates in over 120 countries globally. It was established in 1856 by Thomas James Smith and was rebranded to its current name after the founder's nephew, Horatio Nelson Smith, joined in the business. The company makes products primarily targeted at orthopedics, sports medicine & ENT, and advanced wound management. Its products include hip and knee implants, soft tissue repair products, and trauma products among others. It has 17,637 employees and a revenue turnover of $5.13 billion in 2019.
Smith & Nephew is among the top five companies in the global knee replacement market. But that doesn't help it against overall industry leader Medtronic. Despite having a steady growth since 2013, Smith & Nephew's growth has been slow, to say the least.
Getinge
Named after the village it was founded in 1904, Getinge produces medical equipment and systems used in both the life sciences and healthcare industries. The company operates production facilities in Sweden, Germany, Poland, Turkey, the Netherlands, France, China, and the US. It has a presence in over 135 countries globally and employs 12,000 people. Headquartered in Gothenburg, Sweden, Getinge posted $2.8 billion in revenues in the past financial year.
To catch up with Medtronic, Geitnge would need to make at least 15 times what Medtronic is making at the moment. Such a tall order considering that Medtronic won't be stagnant. But if it is any consolation, Getinge is the largest producer of surgical tables globally.
Conclusion
The top 10 Medtronic competitors include: Abbott, Boston Scientific, Johnson & Johnson, Zimmer Biomet, Stryker, Olympus Corporation, Becton Dickinson, Karl Storz, Smith & Nephew, and Getinge. They had a total of 476,670 employees among them. Their combined revenue for 2019 was $181.9 billion. Abbott Laboratories is Medtronic's biggest competitor.
Competitors Stats
| | | | |
| --- | --- | --- | --- |
| NAME | FOUNDED | HEADQUARTERS | EMPLOYEES |
| Abbott | 1888 | Chicago, Illinois, | 107,000 |
| Boston Scientific | 1979 | Marlborough, Massachusetts | 36,000 |
| Johnson & Johnson | 1886 | New Brunswick, New Jersey | 132,200 |
| Zimmer Biomet | 1927 | Warsaw, Indiana | 19,900 |
| Stryker | 1941 | Kalamazoo, Michigan | 40,000 |
| Olympus Corporation | 1919 | Tokyo, Japan | 35,124 |
| Becton Dickinson | 1897 | Franklin Lakes, New Jersey | 70,093 |
| Karl Storz | 1945 | Tuttlingen, Germany | 6,716 |
| Smith & Nephew | 1856 | Watford, UK | 17,637 |
| Getinge | 1904 | Gothenburg, Sweden | 12,000 |
Medtronic Competitor Crossword
Content from this and other articles on this website can be used as a crossword clue