Top 10 At&t Competitors In 2022
Established in 1983, AT&T started out as a subsidiary company of Bell Telephone Company founded by Alexander Graham Bell. Its original name was Southwestern Bell Telephone Company and it was later renamed SBC Communications Inc. The company rebranded to AT&T in 2005. Headquartered in Dallas, Texas, AT&T is the world's largest communications company. Its voice services are available in more than 200 countries while over 175 countries consume AT&T's media content. Some of its brands include AT&T Communications, WarnerMedia, DIRECTV, Bellsouth, and Xandr. As of 2019, AT&T had 246,000 employees and a revenue turnover of $181.2 billion.
| | |
| --- | --- |
| NAME | AT&T Inc. |
| FOUNDED | 1983 |
| HEADQUARTERS | Dallas, Texas |
| SIC CODE | 4813 |
| STATUS | Public |
| INDUSTRY SECTOR | Telecommunication services |
| EMPLOYEES | 246,000 |
| TRADING SYMBOL | NYSE: T |
AT&T similar companies:
Singtel, Verizon, Vodafone, KDDI, Deutsche Telekom, China Mobile, Comcast, Nippon Telegraph & Telephone Corporation, América Móvil, and Telefónica.
How AT&T Makes Money
AT&T is undoubtedly the largest telecommunications service provider in the world. Its revenue for 2019 was $181.2 billion. The company earns its revenue from four primary business segments: Communications, WarnerMedia, Latin America, and Xandr.
Communications segment
This segment accounted for the largest share of AT&T's revenue in 2019. It deals with the provision of wireless network and equipment, entertainment, and business services to both residential customers and other businesses. They include voice, video, IP, and internet products.
WarnerMedia segment
The WarnerMedia segment was created after the acquisition of Time Warner in 2018. It is the second-largest source of revenue for AT&T. The company produces films, shows, and video games among other similar content. Brands that fall under this segment include Home Box Office, Turner, and Warner Bros.
Latin America segment
Revenue made from operations in Mexico and Latin America is classified under this segment. Services in these regions include data, phone, and video services. Brands found here include Vrio and AT&T Mexico. The Latin America segment only accounts for around 4% of the company's total revenue.
Xandr segment
Accounting for about 1% of AT&T's total revenue, the Xandr segment is the smallest. It is made up of the company's advertising services division. The company uses data insights to provide clients with targeted advertising opportunities.
Singtel
Singtel was established in 1992 as a monopoly in the Singapore telecommunications industry. The company is majority-owned by the Singapore government through its investment arm Temasek Holdings. Headquartered in 31 Exeter Rd, Singapore, Singtel operates in the Asia Pacific, Middle East, Europe, and US regions.  The company provides ICT, IT consulting, managed infrastructure, and cloud & mobility services in 21 countries across the regions. It is the largest telecommunications company in Singapore. As of 2019, Singtel had 25,000 employees and a revenue turnover of 12.5 billion.
Singtel is a giant in its home country. It also controls a significant portion of the Australian market share. But on the global stage, Singtel can't stand up to AT&T. This does not mean that AT&T is indifferent to its existence. The two companies, together with Telefónica, Etisalat, and SoftBank, formed the Telco Security Alliance to help the member companies step up their ability to detect and effectively deal with cybersecurity threats and global attack campaigns.
Verizon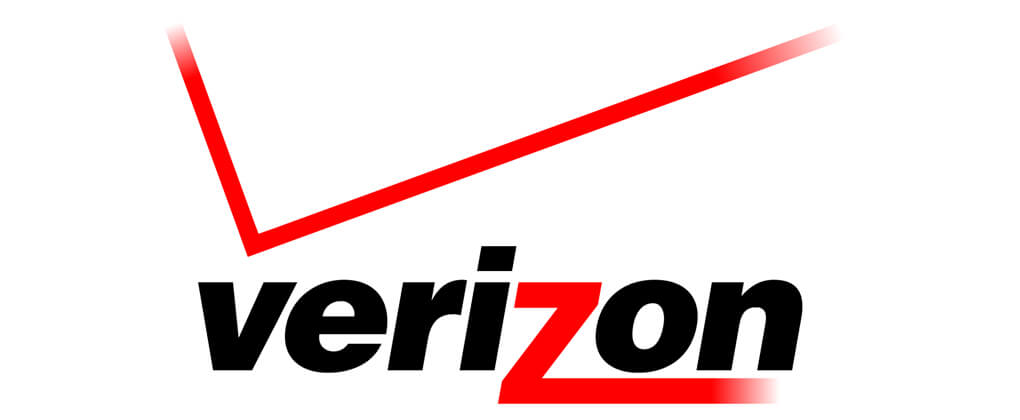 Headquartered in New York City, New York, Verizon was founded in 200 after Bell Atlantic merged with GTE. The company offers network connectivity solutions, voice services, data services, and video services. With operations in North America, Latin America, Europe, and Asia-Pacific, Verizon is one of the largest telecommunication companies in the world. Some of the company's brands include TechCrunch, Yahoo, AOL, and HuffPost. As of 2019, Verizon had 135,000 employees and a revenue turnover of $131.9 billion.
AT&T controls the global telecommunications industry followed by Verizon at a distant second. However, in recent times, the fight has shifted to who was the first to launch the much-hyped 5G network. Both companies claim they were the first to launch 5G networks. AT&T 5G network is available in 12 cities in the US but only on mobile hotspots. Verizon says, therefore, it was the first to launch a 5G network available on a (Motorola) mobile phone even though it is just available in Minneapolis and Chicago.
Vodafone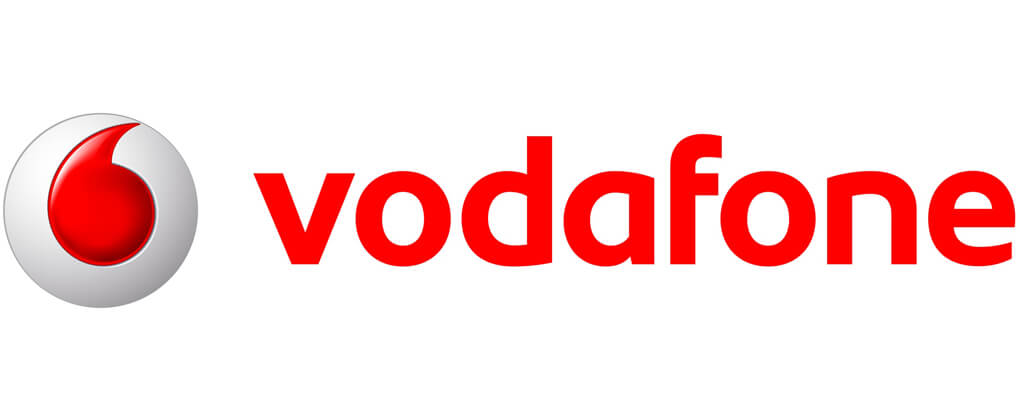 Racal Telekom broke away from its parent company, Racal Electronics, to form Vodafone in 1991. Headquartered in London, UK, Vodafone predominantly serves Europe, Oceania, Asia, and Africa. The company operates its own mobile networks in 24 countries while also offering partnered networks in a further 43 countries globally. Its services include fixed communications, mobile communications, unified communications, IoT, cloud hosting, and carrier services. Vodafone is the second-largest mobile network operator in the world. The company's revenue in 2019 was $50.56 billion. It had 98,996 employees.
AT&T's primary market is in North America while Vodafone mostly focuses on Europe. In fact, Vodafone is Europe's second-largest TV platform with 22 million customers. But AT&T made more than three times the revenue Vodafone made in 2019. There's, however, no love lost between the two companies. They partnered in 2019 to accelerate IoT connectivity in the automotive industry. The partnership will extend to autonomous driving technology and 5G networks.
KDDI
KDDI Corporation was founded in 2000 after a merger of three corporations namely Daini-Denden Inc., Kokusai Denshin Denwa (KDD) Corp., and IDO Corp. headquartered in Tokyo, Japan, the company mobile cellular services, ISP network solutions, fiber solutions, broadband services, and international voice and data communications services. Some of its brands include Metal Plus, ADSL One, au Hikari, and au one net. KDDI's revenue in 2019 was $45.72 billion. The company had 41,996 employees. 
KDDI has operations in four regions- Europe, the Americas, Asia, and Oceania. While its performance is impressive, its impact is yet to be felt on the global stage. KDDI's revenue is almost five times less than of AT&T. But the two companies partnered in 2019 to provide Toyota with in-vehicle 4G network connectivity for its 2020 models.
Deutsche Telekom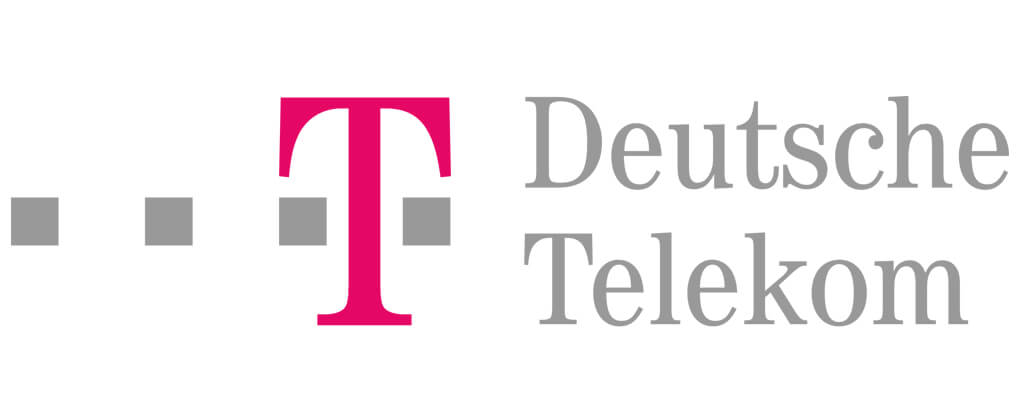 Deutsche Telekom was established in 1995 after the privatization of Deutsche Bundespost, the German postal administration. The federal government still has a direct 14.5% shareholding in the company and an additional 17.4% shares held through the state bank KfW. Headquartered in Bonn, Germany, Deutsche Telekom was the country's monopoly in the ISP industry up to 2001. The company operates a number of subsidiary companies including mobile communications brand T-Mobile. It has a presence in more than 50 countries around the world. As of 2019, Deutsche Telekom had 215,675 employees and $89.69 billion in revenues.
Deutsche Telekom is the biggest telecommunications in Europe. It is a dominant force in its home country. But with revenue less than that of AT&T by almost $100 billion, it is yet to make its mark on the global stage as AT&T has. To establish itself in North America, Deutsche Telekom's US subsidiary, T-Mobile US, merged with Sprint. Let's see how far it gets with taking the battle to AT&T's backyard.
China Mobile
Headquartered in Hong Kong, China Mobile is China's largest telecommunications company. It serves 187 million wireline broadband customers and 950 million mobile service customers. The company offers mobile voice, wireline broadband, and mobile data services. China Mobile has a strong presence in China, Pakistan, Singapore, Japan, Thailand, Canada, and the United Kingdom. As of 2019, China Mobile had 456,239 employees and a revenue turnover of $107.93 billion. The company was founded in 1997 and is majority-owned (72.72%) by China Mobile Communications Group Co., Ltd.
China's largest telecom goes against the United State's biggest telecom. While AT&T's strategic acquisition of Time Warner and restructuring helped it grow its revenue, China Mobile was experiencing trouble back home. The economic slowdown in China coupled with widespread protests in Hong Kong reduced its revenue streams.
Comcast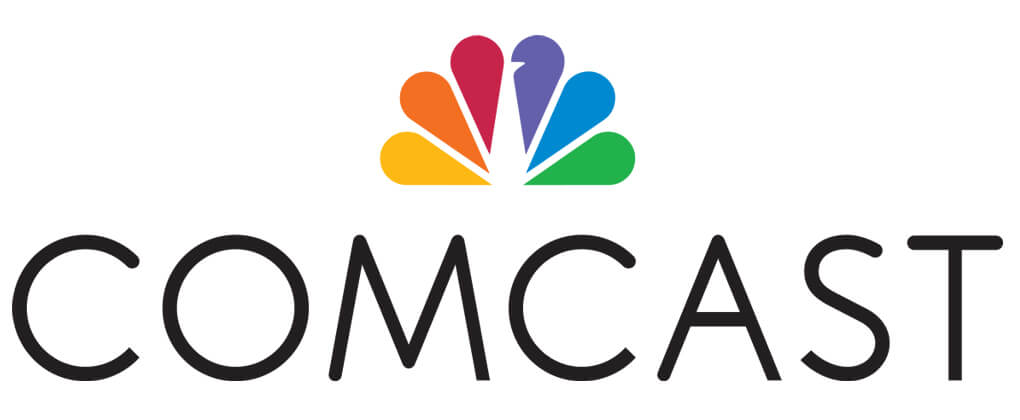 Comcast was founded in 1963 as American Cable Systems by Julian Brodsky, Daniel Aaron, and Ralph Roberts after Jerrold Electronics, its parent company, spun it off. It started off as a cable operator serving 12,000 customers in Tupelo, Mississippi with just five channels. The company got reincorporated in Pennsylvania in 1969 and rebranded to Comcast Corporation. The company grew through a number of acquisitions between 1990 and 2000 and introduced its internet services in 1999. With revenue of 108.94 billion, Comcast is United State's second-largest pay-TV provider. As of 2019, it had 190,000 employees.
In an industry dominated by AT&T, both domestically and internationally, Comcast is holding up quite well. The company made an unsuccessful attempt to grow its market share by acquiring Walt Disney Company in 2004. Comcast now has to be content with wondering what would have been if the move had gone through. 
Nippon Telegraph & Telephone Corporation
Nippon Telegraph & Telephone Corporation (abbreviated as NTT) was founded in 1952 as the state's telecommunications service provider. Until 1987, the company operated as a state monopoly. The Japanese government still holds one-third of NTT's shares even after privatization. It provides mobile, data, regional, and international communication services. It is the fifth-largest telecom company in the world. It had 319,050 employees around the world in 2019 and a revenue turnover of $108.5 billion.
During the allied occupation of Japan, AT&T served as the country's telecommunications system. When Japan's sovereignty was restored in 1952, NTT took over from AT&T. NTT started off as a state monopoly before privatizing and expanding its wings beyond Japan. It still enjoys state support and that means its primary focus is on the local market. On the global stage, it still plays second fiddle to its predecessor.
América Móvil
Carlos Slim Helu established América Móvil in 2000 after its parent company, Telmex, spun it off. It later bought off Telmex and turned it into the largest mobile operator in Mexico. Other América Móvil brands include Uno TV, Telvista, Nextel Brazil, and Claro. The company controls more than 70% of the market share in Mexico. It also serves 25 other countries spread across Latin America, the US, and Eastern and Central Europe. As of 2019, América Móvil had 189,448 employees and $53.45 billion in revenues.
América Móvil has been unable to extend its market dominance beyond its home country. Outside of Mexico, it only operates in a limited number of markets with a pretty average performance. But it seems content with its position on the global stage.
Telefónica
Telefónica was founded in Madrid in 1924 as Compañía Telefónica Nacional de España (CTNE). At the start, one of its majority shareholders was American manufacturer ITT Corporation before the Spanish government acquired a 79.6% shareholding in 1945. CNTE acted as Spain's sole provider of telephone services until 1997. It was renamed Telefónica in 1998. Telefónica operates in more than 20 countries in Europe and the Americas under its brands that include O2, Movistar, Vivo, and Telefónica. It had 113,819 employees in 2019 and made $54.23 billion in revenues.
Orange and Vodafone have been unable to shake Telefónica's strong grip on Spain's telecommunications industry. But the company is now trying to expand outside of Spain and Europe at large. To do that, it is turning to global industry leader AT&T. The two companies partnered last year to use AT&T's infrastructure in Mexico.
Conclusion
The top 10 AT&T competitors are: Singtel, Verizon, Vodafone, KDDI, Deutsche Telekom, China Mobile, Comcast, Nippon Telegraph & Telephone Corporation, América Móvil, and Telefónica. Cumulatively, they made $763.42 in revenues and had a total of 1,785,223 employees. Verizon is AT&T's biggest competitor.
Competitors Stats
| | | | |
| --- | --- | --- | --- |
| NAME | FOUNDED | HEADQUARTERS | EMPLOYEES |
| Singtel  | 1992 | 31 Exeter Rd, Singapore | 25,000 |
| Verizon | 2000 | New York City, New York | 135,000 |
| Vodafone | 1991 | London, UK | 98,996 |
| KDDI | 2000 | Tokyo, Japan | 41,996 |
| Deutsche Telekom | 1995 | Bonn, Germany | 215,675 |
| China Mobile | 1997 | Hong Kong | 456,239 |
| Comcast | 1963 | Philadelphia, Pennsylvania | 190,000 |
| Nippon Telegraph & Telephone Corporation | 1952 | Tokyo, Japan | 319,050 |
| América Móvil | 2000 | Mexico City, Mexico | 189,448 |
| Telefónica | 1924 | Madrid, Spain | 113,819 |
AT&T Competitor Crossword
Content from this and other articles on this website can be used as a crossword clue