TOP 10 SPOTIFY COMPETITORS in 2023
Spotify is the music streaming platform that was created by Daniel Ek and Martin Lorentzon in Stockholm, Sweden, in 2006. It started as a start-up in response to the increasing piracy issues faced by the music industry. It quickly expanded worldwide to become a service available in 79 markets with 130 million subscribers and 286 million monthly active users (MAU). It is the leading streaming service accounting for 35% of share in the global streaming paid subscription market.
In 2019, it generated $ 7.5 billion in revenues through its 4,165 employees. The company keeps 30% of total revenues, and splits the rest between music deals, artist payments and licensing. The service allows users to find music and podcasts at any time from their connected devices. Spotify's listings include more than 50 million tracks.
Subscribers are allowed to create their own lists for partying, relaxing, and footing, among others. Users can also browse through their friends' collections, as well as a search among a list of artists and celebrities.
| | |
| --- | --- |
| NAME | Spotify Technology S.A. |
| FOUNDED | 2006 |
| HEADQUARTERS | New York, NY, USA |
| SIC CODE | 4832 |
| STATUS | Public Company of NYSE |
| INDUSTRY SECTOR | Streaming – On-Demand Media |
| EMPLOYEES | 4,165 |
| TRADING SYMBOL | SPOT |
Spotify similar companies:
Apple Music, Amazon Music, YouTube Music, Google Play Music, Sound Cloud, Pandora, Deezer Music, Tidal, Napster, and Bandcamp.
How the company makes money
PREMIUM SUBSCRIPTIONS
Spotify's main source of income is the premium subscriptions that account for 91% of its revenues. It has two different plans in the US: the premium version costs $ 9.99 and includes offline listening without ads and with on-demand access through mobile phones. Finally, the third plan costs $ 14.99 and provides six accounts for family members living in the same address.
ADVERTISING
Spotify gets 9% of income through advertising plans. Users can sign for a free account that provides unlimited ad-supported streaming. Brands can advertise in different models such as branded moments, sponsored playlists and sessions, video takeover everywhere, homepage takeover, audio, leaderboard, and branded playlists. They can also access to the advertiser page.
APPLE MUSIC
Apple Music is Apple's music and video service that allows users to stream content to their connected devices or keep it to listen on-demand. The platform was presented in 2015 and it is part of the service business of the company created by Steve Jobs in 1977.
The company is the most valuable brand worldwide and has 137,000 employees. Its annual revenues are about $ 260.1 billion and the service business accounts for $ 46.2 billion. Apple Music is Spotify's main competitor with 19% of the market share.
AMAZON MUSIC
The American eCommerce company Amazon launched its music streaming service Amazon Music in 2007, which started as an open beta edition under the brand Amazon MP3. A year later, it became the first online music store. Today, it has more than 55 million subscribers and it is the fastest-growing music streaming service.
It has more than 55 million subscribers and 15% of global market share. With these figures, it has positioned as the second-largest competitor of Spotify, behind Apple Music. Amazon Music is part of the subscription business of Amazon, which accounts for about 6% of the company's total revenue.
YOUTUBE MUSIC
YouTube Music is the music streaming platform created by YouTube, Google's free video platform, that was launched in 2015. It offers music streaming and it allows users to browse through songs and videos on different genres, creating lists and customized recommendations. YouTube has 5,000 employees and generates annual revenues of $ 15.1 billion.
As part of the YouTube Premium service, YouTube Music has 20 million subscribers. It is Spotify's fourth competitor with 6% of global market share. This service is part of the subscription source of income of YouTube, in which Google has been investing more in the last years.
GOOGLE PLAY MUSIC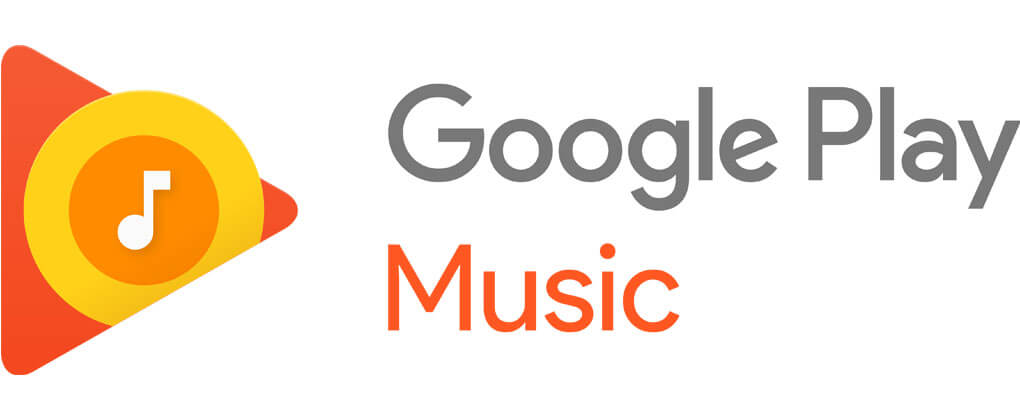 Google Play Music is the music online service introduced by Google in 2010 when the VP Vic Gundotra showed the app for Android. The Internet giant belongs to Alphabet and employs 119,000 people with annual revenues of about $ 160.7 billion. Although the company announced plans to migrate the music platform's users to YouTube Music in 2019, it hasn't happened yet.
Users can access Google Play Music through browsers, desk, and Android smartphones. It is also available at various mobile operating systems as long as they support Adobe Flash. The platform offers free storage of up to 50,000 songs and it can be paired to the cloud and accessed from any point. It accounts for 15 million paid subscribers and it is available in 63 territories.
PANDORA (SIRIUS)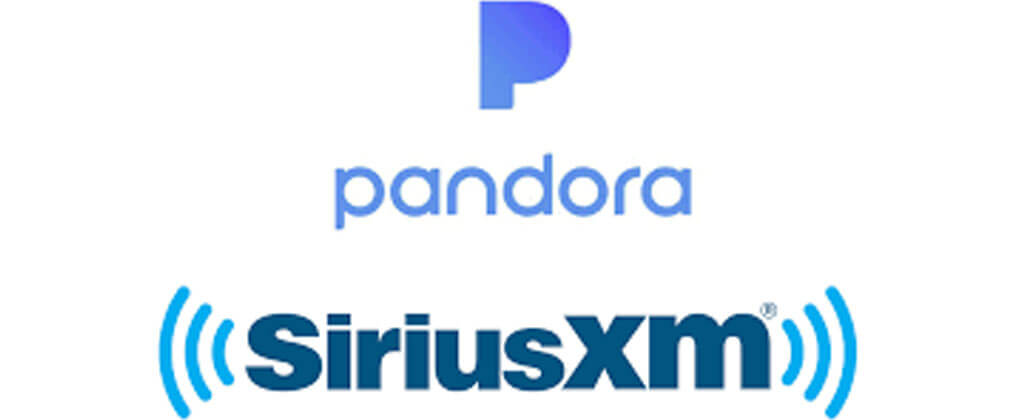 Pandora is a streaming service that was created by Tim Westergren and Jon Kraft in 2000 and was acquired by the satellite radio platform SiriusXM for $ 3,500 million in 2018. This merger created one of the largest audio entertainment groups globally. Pandora has 63.5 million monthly active users.
The platform proposed the Music Genome Project, where it captures the essence of the song and classifies them according to their melody, harmony, rhythm, and instrumentation. In 2019, it generated annual revenues of $ 7.8 billion with more than 2,000 employees.
SOUND CLOUD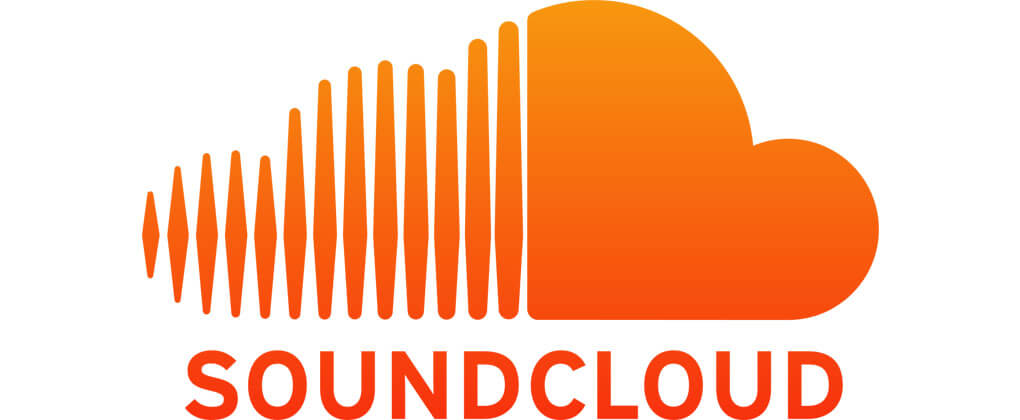 Sound Cloud is a social network that was established in Germany by the sound producer Alex Ljung and the artist Eric Wahlforss in 2007. In 2019, it acquired the distribution platform Repost Red and then it invested $ 75 million in Sirius XM USA. The service is aimed at musicians where they can get distribution channels for their material. They can show their finished songs and users can comment on different moments of the audio.
Sound Cloud has both free and paid subscriptions. It has more than 175 million monthly users globally and it is available in Australia, USA, UK, France, New Zealand, Canada, Germany, Netherlands, Italy, Spain, Belgium, Switzerland, and Portugal. In 2019, it generated $ 200 million in revenues through its 190 employees.
DEEZER MUSIC
Deezer Music is an online music platform was founded by Daniel Marhely and Jonathan Benassaya in Paris, France, in 2007. The service allows registered users to create their own playlists and listen to unlimited music via streaming. It also offers a private message service to communicate with other users within the same community. They can even share music, opinions, and recommendations through the blog.
Deezer has expanded to different territories, currently reaching 185 countries. In 2016, the company got several investors being Access Industries, owner of Warner Music, the one that holds the largest share. The platform accounts for 14 million MAU and half of them are paying subscribers, mainly from France. With 600 employees, it generated $ 400 million in 2019.
NAPSTER
Napster is a music file delivery service that was created in 1999 by Shawn Fanning and Sean Parker in the US. It was the first P2P for the exchange of music in MP3 format. In 2011, it merged with Rhapsody and expanded to the rest of America and Europe as a new paid service.
Now, it works with the mobile company Movistar to offer a streaming service in Latin America, competing with Claro Música and Spotify. Currently, it has 3 million paying subscribers and a listing of 42 million songs. The service is available in 33 countries and generates annual revenues of $ 106.3 million with 200 employees.
TIDAL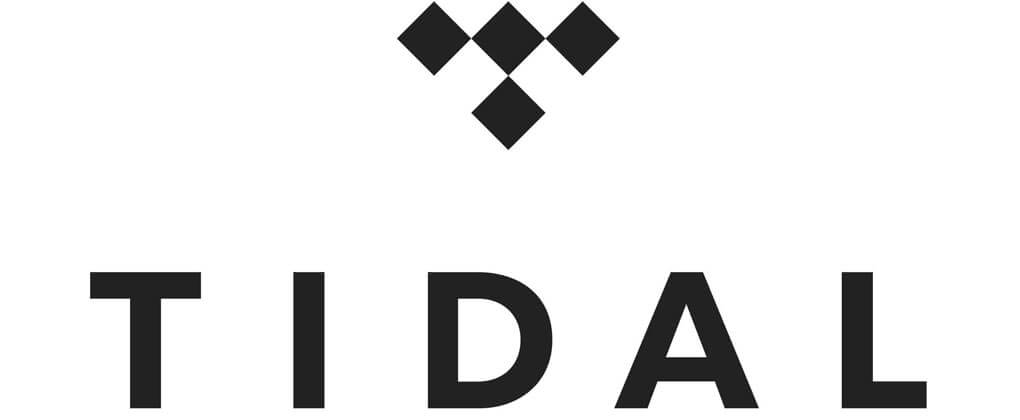 Tidal is a music subscription service that it was first introduced in 2014 by the Norwegian company Aspiro. A year later, the company was acquired by Shawn Carter's Project Panther. The service combines music and videos in high resolution and users need to pay a subscription. It is not available for free. The platform pays a high percentage of royalties to artists.
Tidal has different plans such as Premium and HiFi. It includes material from different artists, including the newest ones. It is available in 54 countries, employs 305 people, and generates annual revenues of $ 147.6 million.
BANDCAMP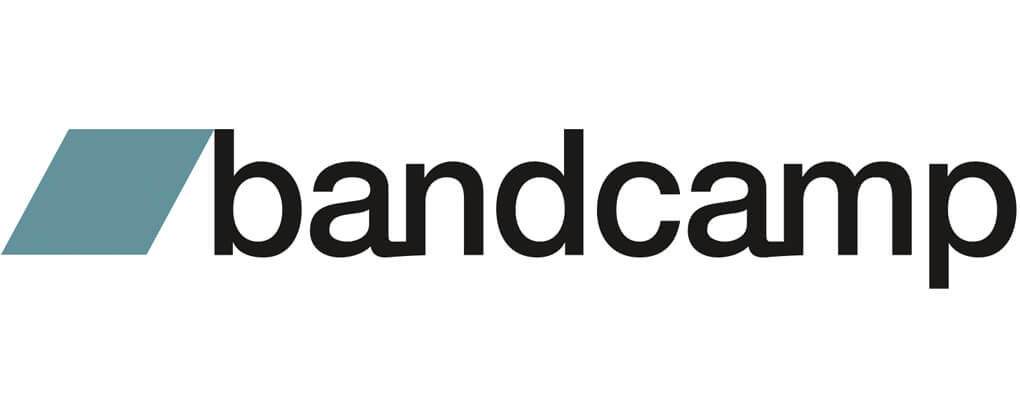 Bandcamp is a music company created in the US by Ethan Diamond, Shawn Grunberger, Joe Holt, and Neal Tucker. It started in 2008 and in four years it already had more than 5 million songs and 600,000 albums from 183 countries.
The online music store offers a promotion platform for new independent artists, who have free access to create their own page and sell their creations, fix prices, and allow listening through the web. Bandcamp gets 15% of the sales and it starts charging 10% when the artists reach $ 5,000. The company generates $ 7 million in revenues.
CONCLUSION
The top 10 Spotify's direct competitors are: Apple Music, Amazon Music, YouTube Music, Google Play Music, Sound Cloud, Pandora, Deezer Music, Tidal, Napster, and Bandcamp. Together they have raised over $ 500 billion between their estimated 1.05 M employees. Spotify has 4,165 employees and it is ranked 1st among its top 10 competitors. The top 10 competitors average 105.7 K.
COMPETITORS STATS
| | | | |
| --- | --- | --- | --- |
| NAME | FOUNDED | HEADQUARTERS | EMPLOYEES |
| Apple Music | 2015 | Cupertino, California, USA | 137 K |
| Amazon Music | 2007 | Seattle, Washington, USA | 798 K |
| YouTube Music | 2015 | San Bruno, CA, USA | 5 K |
| Google Play Music | 2011 | Mountain Vieux, CA, USA | 114 K |
| Sound Cloud | 2007 | Berlín, Alemania | 190 |
| Pandora | 2000 | Oakland, California, USA | 2.2 K |
| Deezer Music | 2006 | París, Francia | 600 |
| Tidal | 2014 | Malmö, Suecia | 305 |
| Napster | 1999 | Seattle, Washington, USA | 137 |
| Bandcamp | 2008 | Oakland, California, USA | 187 |
SPOTIFY Competitor Crossword
Content from this and other articles on this website can be used as a crossword clue