Top 10 Apple Competitors In 2023
Apple is the computer company established in California by Steve Jobs, Steve Wozniak, and Ronald Wayne in 1977, after creating the first hand-made personal computer named Apple 1, in 1976. It was the first company that popularized the graphical user interface. Apple is one of the world's most valuable brands. In 2018, it became the first company to be valued $ 1 trillion. Its success relies on products performance and design that make them unique.
The company designs, manufactures, and sells smartphones (iPhone), computers (Mac), tablets (iPad) and different wearables, home and accessories. It also operates services like digital content stores, streaming, care services, and licensing. All its products use the iOS operating system, which was developed by Apple in 2007 and does not work in third parties' hardware.
Apple employs 137,000 people. In 2019, it generated net revenues of $ 260.1 billion where more than half corresponded to iPhone sales. Apple operates worldwide, but the Americas is the most important region with 45% of sales. Most of the company's products are manufactured by outsourcing partners located in Asia.
| | |
| --- | --- |
| NAME | Apple, Inc. |
| FOUNDED | 1976 |
| HEADQUARTERS | Cupertino, CA, USA |
| SIC CODE | 3663, 3571 |
| STATUS | Public Company of NASDAQ |
| INDUSTRY SECTOR | Electronic Computer Manufacturing |
| EMPLOYEES | 137,000 |
| TRADING SYMBOL | AAPL |
Apple similar companies:
Microsoft, Google, IBM, Amazon, Samsung Electronics, Facebook, MacOScope and Libratone.
Who is Apple's biggest competitor
The biggest competitor of Apple is Samsung, which is positioned as the largest smartphone company accounting 21.2% of the global market. In the same segment, Apple is in third place with 13% of the share thanks to its flagship product, the iPhone. Founded in Korea, Samsung reported $197.7 billion in revenues and 320,000 employees in 2019, while Apple earned $260 billion and employed 137,000 people in the same period.
How the company makes money
PRODUCTS
Apple's main source of income is the selling of products such as smartphones, tablets and personal computers. The iPhone is its line of smartphones that are based on iOS and every year releases new editions. In 2019, it was positioned as the second most sold smartphone worldwide behind Samsung, generating net sales of $ 142. 3 billion,
Other products include the Mac, personal computers based on its macOS operating system, the multi-purpose tablet iPad, as well as a line of wearables like Apple Watch, home items like Apple TV or HomePod, and other accessories. AirPods are its wireless headphones that interact with its personal Artificial Intelligence, Siri.
SERVICES
Services are Apple's second source of income which generated $ 46.2 billion in 2019. They allow customers to find and download applications and content such as books, music, video, games and podcasts and include platforms like the App Store, the Mac App Store, the TV App Store, and the Watch App Store. It operates streaming services such as Apple Music and Apple TV, which was released in November 2019 and offers original content competing with companies like Netflix.
SAMSUNG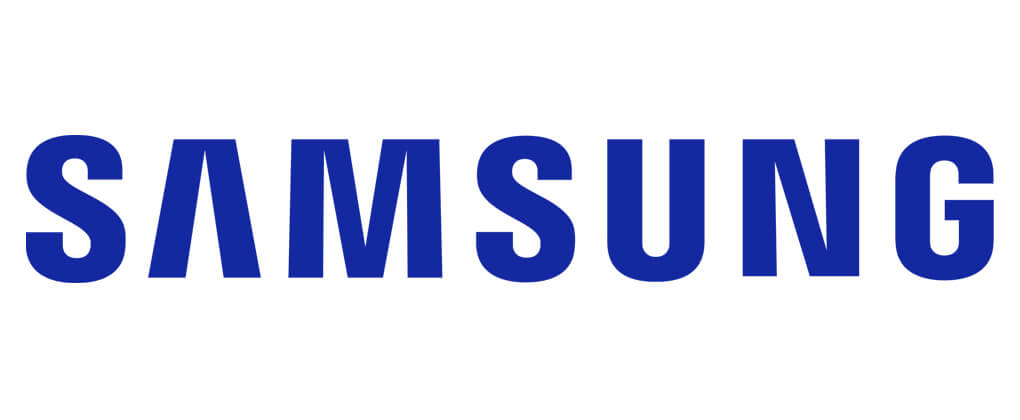 Samsung is a Korean technology company that was created by Byung-Chull Lee in 1938. It started as a food exporter and today it is one of the world's leading manufacturers and marketers of consumer technology. The brand is present in 74 countries and has 37 production centers for its three divisions: consumer electronics, IT & Mobile, and device solutions.
With 320,000 employees, in 2019, it generated revenues of $ 197.69 billion. With these figures, it is the fifth-largest electronics exporter in its country. Samsung competes with Apple in almost all its divisions and is the main rival in the cell phone market. Since 2012, it has maintained between 20 and 30% share in the smartphone market.
MICROSOFT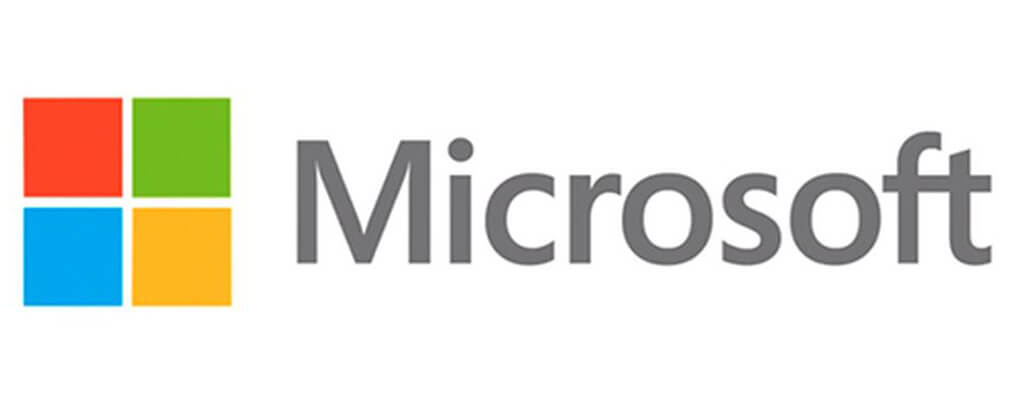 Microsoft is the software development company that was created in 1975 by Bill Gates and Paul Allen in the United States, and that years later became one of the largest multinational technology corporations. Today, it employs 140,000 people and has an annual revenue of $ 25 billion. It competes with Apple in the devices segment, in software and application development, on gaming platforms and in marketplaces. It is the world's third-largest tech company after Apple and Samsung.
Microsoft develops platforms and tools to improve business productivity, competitiveness, and efficiency in the public sector. It also supports startups and seeks to improve outcomes in education and health. Its core business is marketing cloud-based services to individuals and businesses, licensing software products, and designing, manufacturing, and selling devices. It also generates revenue from the sale of advertising to global audiences. The Outlook apps for mobile have surpassed 100 million users worldwide.
DELL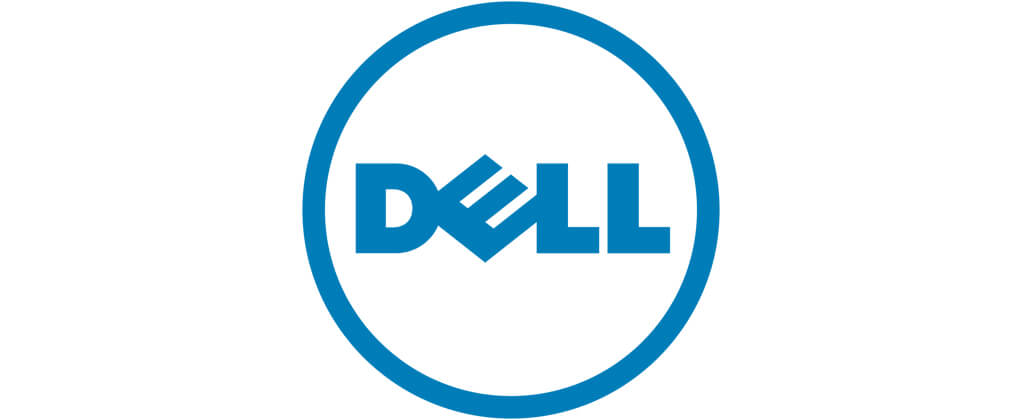 Dell designs, develops, and manufactures personal computers and other computer-related products. The company was founded by Michael Dell in 1984 and operated the first years from his room at the University of Texas, United States. Its first self-designed computer was Turbo PC. Today, it is one of the world's leading technology providers with a portfolio that includes products and services.
It commercializes IT hardware, software, and solutions that collaborate with the digital transformation. Dell has manufacturing facilities in the United States, Malaysia, China, Brazil, India, Poland, and Ireland. It does business in more than 80 territories worldwide and, with 165,000 employees, in 2019 it generated revenues of $ 92 billion.
LENOVO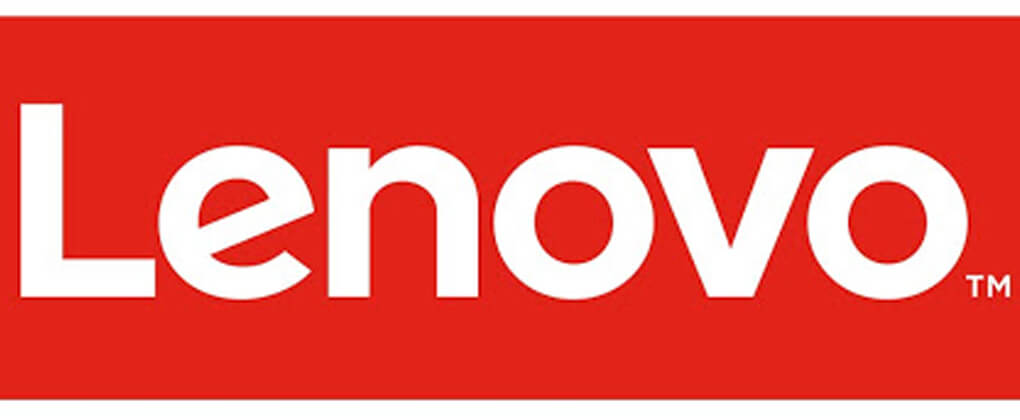 Lenovo is the Chinese Tech Company that was founded in 1984 by the Chinese Academy of Sciences, where participated Liu Chuanzhi and ten colleagues. Originally, it was named New Technology Developer, then became Legend Holdings and, since 2004, it changed to Lenovo. In 1986, it released its first laptop, the PC Convertible, weighing 12 pounds. Lenovo's portfolio includes servers, storage solutions, IT management software, tablets, smartphones, smart TVs, apps, and workstations.
In 1988, it started business in Hong Kong and eight years later, it was positioned as the biggest computer company in China. Today, it is valued $ 46 billion, employs 66,000 people and in 2019, generated revenues of $ 13.5 billion. Lenovo is the world's largest PC vendor, with 63 million shipments in 2019 and a 24.1% market share, where Apple is the fourth player with a 7% share. In the Smartphone segment, lead by Apple and Samsung, it is the seventh vendor worldwide owning 3% market share
HP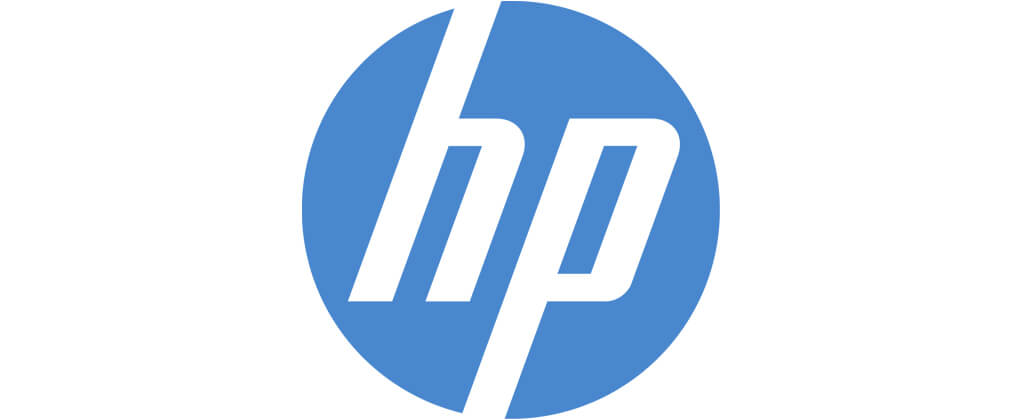 HP is the computing company that was created in 1939 in Palo Alto, California, by Bill Hewlett and Dave Packard, who became friends during their electric engineering studies at Stanford University. Like many other companies in the tech industry, it started from a garage and today is one of the world's technology leaders. It is a provider of personal computers and other computer devices as well as printer and related solutions.
HP sells to personal consumers, small and medium companies and big enterprises. It operates three segments: Personal Systems, Printing, and Corporate Investments. In the last three years, the sale of notebook PCs, printing supplies and desktop PCs each represented more than 10% of its revenues. The company employs 56,000 people and, in 2019, generated revenues of $ 58.7 billion. It is the second worldwide PC vendor behind Lenovo, with a 22.2% market share.
 SONY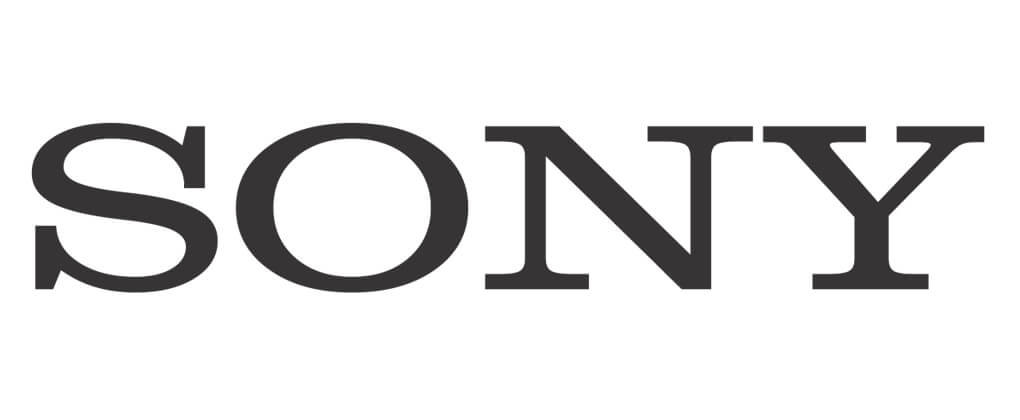 Sony is the multinational electronic company that was created in 1946 in Tokyo, Japan, by Masaru Ibuka under the name of Tsushin Kogyo KK (Tokyo Telecommunications Engineering Corporation). It started as a small business with 20 employees and grew to become a global group with 114,400 employees and annual revenues of $ 80.2 billion.
Sony has diversified its offer to include electronic products, smartphones, gaming consoles, motion pictures, music, and financial services, creating a huge synergy among all its business units. Its main revenue driver is Game & Network Services that has achieved over 94 million monthly active users or the PlayStation console and represented 27% of Sony's profit in 2018. Home and Entertainment generates 13%, while Mobile Communications is 6% of revenues.
ASUS
Asus is a computing company that was created in Taipei, Taiwan, in 1989 by T.H. Tung, Ted Hsu, Wayne Hsieh, and M.T. Liao, all ex hardware engineers from Acer. The group grew and became one of the leading 3C solutions providers, developing innovative solutions both for individuals and enterprises.
Its main activity is the design, development, and sale of computers, motherboards and other kinds of boards, and handheld devices such as tablets and smartphones. Asus employs 14,500 people and, among all its brands, generated revenues of $ 11.7 billion in 2018. It is the world's fifth PC vendor with 5.5% of market share.
XIAOMI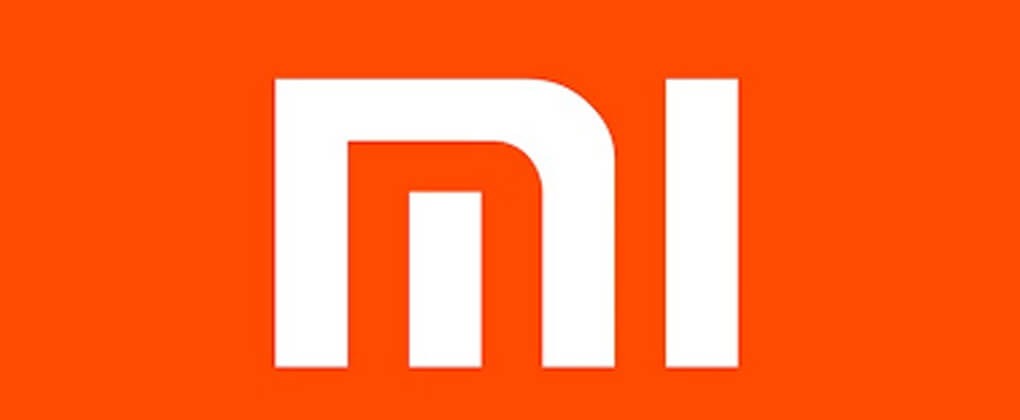 Xiaomi is a Chinese company dedicated to the design, manufacture and commercialization of smartphones. It was released in 2010 after a partnership between the mobile chip developer Qualcomm and the Singapore state-owned investment firm Temasek Holdings. Today, it is present in 90 territories and has about 17,000 employees.
In 2019, Xiaomi generated revenues of $ 73.8 billion, where the main driver was the sale of smartphones, which represented 61.1% with the shipment of 32.1 million units. With this figure it was positioned as the fourth smartphone vendor globally. The IOT and lifestyle products business unit represents 28.8% of revenues. In China and India, it is leader in sales of smart TV. Its third business unit, Internet services, acknowledged 8.8% of income.
HUAWEI
Huawei is a Chinese multinational company that was founded in 1987 and is dedicated to the provision of technology for information and communications, infrastructure an smart devices. It has more than 194,000 employees and, in 2019, generated revenues of $ 123 billion. It operates in 170 territories, with 3 billion customers worldwide.
The group commercializes smartphones, PCs, tablets, wearables and smart audio, smart screens, and VR devices. With 15.2% of the global market share, Huawei is the third smartphone vendor behind Apple and Samsung. In 2019, it shipped more than 240 million units.
OPPO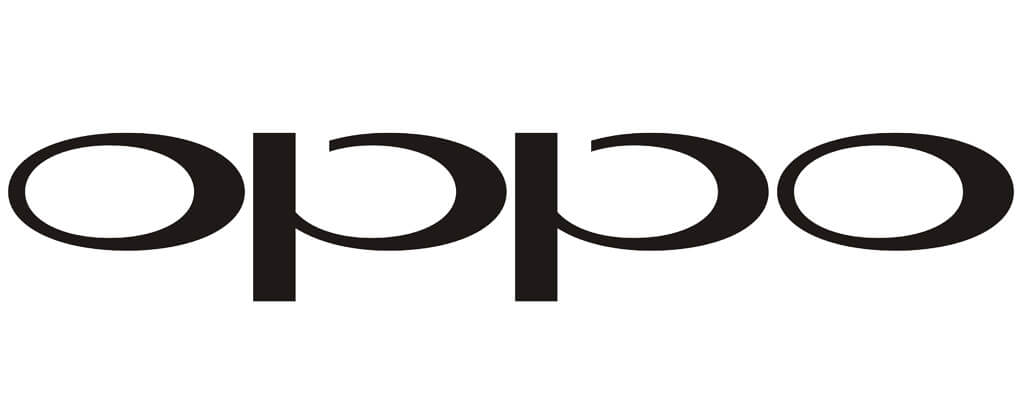 Oppo is the consumer electronic and mobile products brand that was launched in 2004 in China. One year later, it presented its first MP3 Player and in 2008, it released its first mobile phone. In 2019, its first 5G smartphones became available in the European markets. Its main source of income is the sale of smarphones, but it also commercializes blu-ray players and other electronic devices.
The company has sold 300 million products in 40 countries. It is positioned as the world's fifth smartphone vendor with 8% market share and 31.4 million units shipped in 2019. The group has 40,000 employees and generates annual revenues of $ 137.7 million.
CONCLUSION
The top 10 Apple competitors are: Samsung, Microsoft, Dell, Lenovo, HP, Sony, Asus, Xiaomi, Huawei, and Oppo. Together they have raised over $ 675.7 billion between their estimated 1.1 million employees. Apple has 137,000 employees and is ranked 2nd among its top 10 competitors in the smartphone global market. The top 10 competitors average 112,650 employees.
COMPETITORS STATS
| | | | |
| --- | --- | --- | --- |
| NAME | FOUNDED | HEADQUARTERS | EMPLOYEES |
| Microsoft | 1975 | Redmond, WA, USA | 140 K |
| Dell | 1984 | Austin, TX, USA | 165 K |
| Samsung | 1983 | Seocho, Seoul, South Korea | 320 K |
| Lenovo | 1984 | Quarry Bay, Hong Kong | 66 K |
| HP | 1939 | Palo Alto, CA, USA | 56 K |
| Sony | 1946 | Minato, Tokyo, Japan | 114 K |
| Asus | 1989 | Beitou District, Taipei, Taiwan | 14.5 K |
| Xiaomi | 2010 | Haidian District, Beijing, China | 16.9 K |
| Huawei | 1987 | Shenzhen, Canton, China      | 194 K |
| Oppo | 2004 | Dongguan, Guangdong, China | 40 K |
Apple Competitor Crossword
Content from this and other articles on this website can be used as a crossword clue