Top 11 Starbucks Competitors In 2023
Starbucks is a coffee house chain that was created in Seattle, USA in 1971 by Jerry Baldwin, Gordon Bowker and Zev Siegl. In the beginning, they only sold roasted coffee beans until in 1987, when the company was sold to Howard Schultz, who began to delineate the company we know today, which achieves annual revenues for $ 27.7 billion and is valued at $ 108.36 billion dollars.
Through a strong expansion strategy, Schultz managed to open 165 stores in that country. In 1992, when the company went public, the speed increased to 1,000 stores, some of them in countries like Japan and Singapore. Two years later, it reached 2,000. Today it is a worldwide chain that has 28,000 retail stores in 76 markets. In the US, it is leader with 39.8% share of US coffee market, and valuated at $ 44.5 billion, it is the second most valuable fast food brand worldwide after McDonald's.
However, this aggressive strategy led many times cannibalize itself and in 2019, after a rethink, announced the closure of 150 under performance locations. Also, in recent years, changes in consumer preferences and increased health care by the public led Starbucks to renew its proposal. After the fall in sales of products such as Frappuccino, it began to include more cold drinks such as tea, energy drinks and cold-brew coffee, which today make up 50% of sales.
Besides the traditional shops, it operates a new concept called Reserve Roasteries, large businesses designed as tourist destinations, where the brand experiences creating innovative drinks. In addition, seeking greater penetration of its coffee, it has just closed an alliance with Nestle to expand its distribution and reach more territories through packaged coffee and machine capsules, hoping to grow at least 13% over the next two years.
| | |
| --- | --- |
| NAME | Starbucks |
| FOUNDED | 1971 |
| HEADQUARTERS | Seattle, Washington, USA |
| SIC CODE | 5461 |
| STATUS | Public Independent Company of NYSE |
| INDUSTRY SECTOR | Retail coffe and snacks store |
| EMPLOYEES | 291,000 |
| TRADING SYMBOL | NASDAQ: SBUX |
Starbucks similar companies:
Caffè Nero, Costa Coffee, Lavazza, Yum China, McDonald's, Dunkin Donuts, Cafè Ritazza, Café Coffee Day, Coffee Republic, Dilmah Tea, KFC and Tim Hortons.
The company has stores where it sells food to consume on the spot or to take away. It offers more than 30 brands of premium coffee and hand-made beverages such as iced coffee, Frappucchino and blended beverages. In addition, it sells fresh food including baked pastries, hot and cold sandwiches, salads and fruits, among others.
Its brand portfolio includes Starbucks Coffee, Seattle's Best Coffee, Teavana, Evolution Fresh, Torrefazione Italia Coffee and Ethos Water, a product that seeks to raise awareness about the drinking water crisis in some countries, which purchase contributes with Starbucks Foundation to that cause in countries like Tanzania, Indonesia, Colombia, Guatemala and Nicaragua.
Merchandise
In addition to food products, Starbucks has developed a whole line of equipment for coffee, tea and beverages, including cups and accessories, packaged goods, books and gifts. In the stores, people can buy reusable cups with double wall technology and commemorative cups designed for any time of the year.
CAFFÈ NERO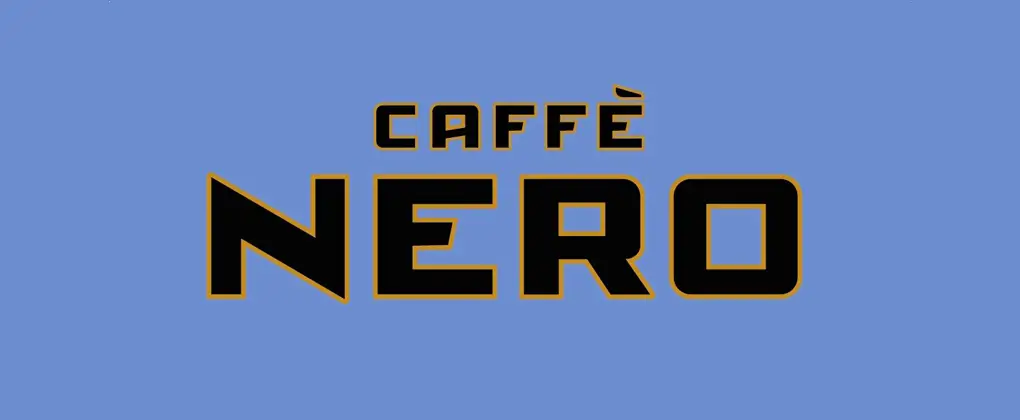 Caffè Nero is the leading independent coffee house in Europe. The brand was created in London, in 1997 by Gerry Ford, who had the vision of creating traditional Italian coffee shops across the continent, where consumers could find top-quality coffee as well as a friendly meeting point within the neighborhood.
Its menu includes coffee, drinks, sweet and savory foods that seek to adapt to the local taste of each country, and has incorporated a wide variety of gluten-free foods. Under the leadership of Ford, the company has expanded to more than 1,000 restaurants located in 11 countries in Europe and Asia (including Turkey and the UAE), in addition to United States. It has almost 9,000 employees and revenues reached £ 400 million ($ 532 million) as of May 2019.
COSTA COFFEE
Costa Coffee is a multinational coffeehouse brand created by the Costa brothers in 1971 that, with more than 3,800 stores in 32 markets, is leader in United Kingdom and the second worldwide after Starbucks. It has 18,400 employees and in 2018, it reached revenues of $ 1.7 billion.
Costa Coffee was part of the Whitbread group between 1995 and 2018, when Coca Cola acquired the chain for 3.9 billion pounds ($ 5.1 billion). As part of the new group, it announced plans to reach the Chinese market strongly, where it is expected to open 1,200 new stores. In addition, it has begun to venture into new product lines such as canned coffee, which is now available for its three most popular beverage lines (latte, caramel and black American) in a proposal with less sugar and more caffeine.
MCDONALDS' MCCAFÉ
Mc Café is the coffee shop brand owned by the largest fast food chain in the world, Mc Donald's (worldwide corporation with more than 1.7 million employees and $ 22 billion annual total revenues), which was first introduced in Melbourne, Australia in 1993. Today, there are more than 15,000 in-store coffee outlets globally. The great success achieved from the beginning led it to become a new chain, generating 15% more revenue than a regular McDonald's by 2003.
It was created to combine a cozy atmosphere with fast service and tasty products, being part of the company's strategy to improve its breakfast performance. Since then, it has invested to improve quality, sustainability and convenience offerings such as Mobile Order & Pay. McCafé offers all kind of coffees such as lattes, cappuccinos, mochas, ice frappés and smoothies, triple-thick shakes and limited-time seasonal offerings.
DUNKIN DONUTS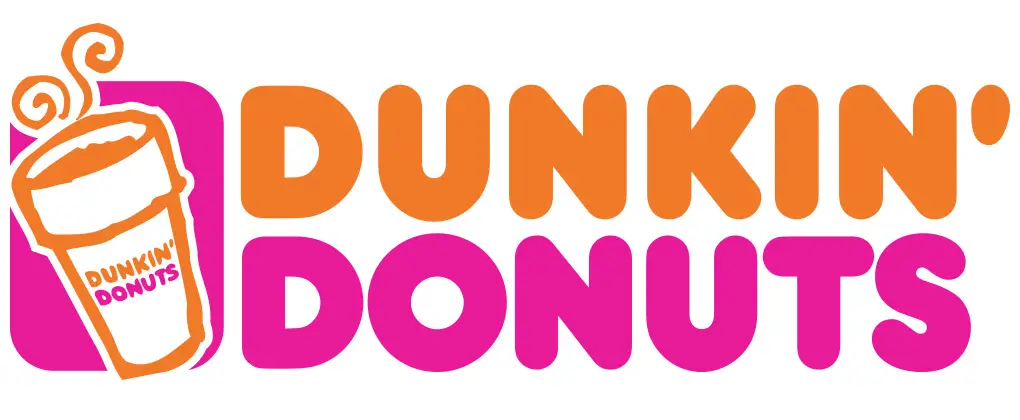 Dunkin' Donuts is the fourth largest coffee chain in the world and one of the most popular in the United States. Since Bill Rosenberg opened his first coffehouse in Quincy, Massachusetts, in 1950, it has expanded all over the world; today, it operates in 33 countries employing 18,000 people.
With annual revenues of $ 1.32 billion, the chain has more than 10,000 restaurants worldwide, where the US brand accounts 47% of total revenues. It serves 5 million customers per day, offering coffee and espresso, cool Coolatta, frozen beverages, donuts and sandwiches, and in 2017 presented the new line of bottled coffee ready to drink.
CAFFÈ RITAZZA
Caffè Ritazza is a coffee chain founded in London in 1995, which is part of the British SSP Group, a food and beverage outlet operator that is housed in parks, malls, airports, train stations and transit areas in about 30 countries. The group, which employs 37,000 people, operates franchised international brands, as well as its own brands, such as Ritazza, Upper Crust, Cabin and Cadmen Food. Among all its operated businesses, the group reached annual revenues per £ 2.5 billion ($ 3.4 billion) in 2018.
Ritazza has 100 businesses in 22 countries and is mainly located in international airports, occupying spaces of small kiosks or large premises in a variety of services, including from quick service to full service, depending on the location. The brand is inspired by European and cosmopolitan coffee and its menu also offers sandwiches, fresh pastries, snacks and alcohol.
CAFE COFFEE DAY
Café Coffee Day is the Coffee Day Enterprises subsidiary chain which has been pioneer in India. Founded in 1993 by V.G. Siddhartha, it achieved rapid growth beyond its home country, reaching today 1722 stores in 200 cities that also include Austria, Czech Republic, Egypt, Nepal and Malaysia. In 2017, it had annual revenues of $ 131 million.
The brand is a leader in India and it targets young people and students, who do not have much money, so it is positioned with low prices. Its business is based on company owned outlets where it offers food and beverages such as cold coffee, smoothies, infusions and milkshakes, besides a wide range of selection drinks. In addition, it sells self-produced coffee.
COFFEE REPUBLIC
Coffee Republic is a chain of coffee shops in the United Kingdom, which was founded in 1995 by the brothers Bobby and Sarah Hashemi. Today it is present in 128 locations worldwide. It has 30High Street Coffee Bars in UK and 18 international stores in countries such as Bahrain, Oman, Qatar, as well as major Spanish airports. Its establishments offer high quality coffee, pastry, cakes and healthy products such as sandwiches, wraps, salads, fruits, yogurts and smoothies.
DILMAH TEA
Dilmah Ceylon Tea Company is a global producer and seller of tea, born in Sri Lanka in 1988. Today, its products are sold in more than 100 countries and it has 11 tea houses named Dilmah t-lounge, which are located in Sri Lanka, Iran, Indonesia, Kuwait, UAE and Bruei, where it also offers light snacks, tea inspired food and beverages. The brand has forged a good reputation from an authentic and natural local product of the finest quality. It also controls the firms MJF Teas and Ceylon Tea Services.
Through its history, Dilmah has maintained the concept of a tea made and packaged in its place of origin, giving rise to a catalog of more than 2,700 products. With 644 employees, its vertical structure has a presence throughout the whole value chain, owning tea gardens, factories and printing and packaging facilities, which are complemented by an extensive global distribution network. Its annual revenues exceed $ 50 million (2016).
KENTUCKY FRIED CHICKEN (KFC)
KFC is the American fast food franchise where chicken is the protagonist. The first restaurant was created in 1939 in Corbin, Kentucky by Colonel Harland Sanders, who developed the recipe for his successful sauce. Since the sign of its first franchise agreement in 1952, expansion has never stopped to become the world's most popular chicken restaurant chain; it employs 800,000 people, has 23,000 stores in 135 countries, and is said to open a new store every 6 hours.
KFC is part of the Yum Brands group, which also owns the Taco Bell (Mexican food) and Pizza Hut chains. Both the three of them generated revenues of $ 49 billion in 2018, where 49% came from KFC's business. Its most important region is United States, which accounts for 41% of total sales, followed by Asia with 30%.
It sells ​​all kinds of chicken-based meals, including chicken on the bone, chicken strips, sandwiches or home-style sides suited to local tastes. While it includes coffee in its menu, it has slowly begun to develop its own coffee shop business. In Japan, since 2014 it operates Colonel's Café in a concept similar to Mc Café's, and in Romania launched in 2017 the KFC Coffee Corner under the same line.
TIM HORTONS
Tim Hortons is the Canadian coffee restaurant chain that was created in 1964 by professional ice hockey player Tim Horton and his partner Jim Charade. Since the opening of its first franchise in Hamilton, Ontario, in 1964, it expanded throughout the country, reached the United States –both hold the biggest number of stores– and then to the rest of the world. Today, it has more than 4,800 stores, counts 6,200 employees and in 2018, generated revenues of $ 3.29 billion.
The brand has a strong association with the Canadian national identity, despite belonging to a group of Brazilian capitals, Restaurant Brands International, with Burger King and Popeyes. Its menu includes premium coffee, hot and cold drinks, lattes, cappuccinos, espresso shots, special teas and fruit smoothies. It also has fresh food, donuts, paninis, sandwiches, wraps and soups.
CONCLUSION
The top 10 Starbucks competitors are: Caffè Nero, Costa Coffee, Mc Café, Dunkin Donuts, Cafè Ritazza, Café Coffee Day, Coffee Republic, Dilmah Tea, KFC and Tim Hortons. Together they have raised over $ 65 B between their estimated 2.6M employees. Starbucks has 291,000 employees and is ranked 1st among its top 10 competitors.
COMPETITORS STATS
| | | | |
| --- | --- | --- | --- |
| NAME | FOUNDED | HEADQUARTERS | EMPLOYEES |
| Caffè Nero | 1997 | London, UK | 8.8k |
| Costa Coffee | 1971 | Dunstable, UK | 18k |
| Mcdonalds McCafe | 1993 | Chicago, US | 1.7M |
| Dunkin Donuts | 1950 | Canton, US | 18k |
| Cafè Ritazza | 1995 | London, UK | 37k |
| Cafe Coffee Day | 1993 | Bangalore, India | 20k |
| Coffee Republic | 1995 | London, UK | 150 |
| Dilmah | 1988 | Peliyagoda, Sri Lanka | 644 |
| Kentucky Fried Chicken (KFC) | 1939 | Louisville, US | 800k |
| Tim Hortons | 1964 | Oakville, Canada | 6.2k |
Starbucks Competitor Crossword
Content from this and other articles on this website can be used as a crossword clue