Top 10 Costco Competitors In 2023
Costco Wholesale Corporation is an American retail chain, which began operations in Seattle, Washington, in 1983. Ten years later, it merged with The Price Company to form Price / Costco and since 1999, it works under its current name. Today, the group has 785 branches, most of them in their home country and others spread across eight territories in North America, Asia, and Europe, where it is also also available the eCommerce platform.
The company achieved annual revenues of $ 152 billion as of September 2019, when it totalized 254,000 employees among all its locations. Despite being a giant in full global expansion -it has just opened a new store in China- Costco seeks to create a family atmosphere and was chosen by the CEO magazine as one of the three best places to work. Costco differs from most of its competitors because it works as a large membership warehouse. That is, it sells annual subscriptions that allow its members to buy in any of the chain's supermarkets and obtain great discounts.
| | |
| --- | --- |
| NAME | Costco Wholesale Corporation |
| FOUNDED | 1983 |
| HEADQUARTERS | Issaquah, WA, USA |
| SIC CODE | 56311 |
| STATUS | Public Independent Company of NYSE |
| INDUSTRY SECTOR | Retail Store |
| EMPLOYEES | 254,000 |
| TRADING SYMBOL | NASDAQ: COST |
Costco similar companies:
Wal-Mart, BJ's Wholesale Club, Target, Kroger, Amazon.com, Schwarz Group, Walgreens Carrefour, Aldi Einkauf, Tesco, CVS, Auchan Retail
How the company makes money
RETAIL
Costco obtains its income mainly through the sale of products of different categories that are offered to the public in its department stores located in almost 800 points around the world. It commercializes both third-party brands as well as its own brand Kirkland Signature. In terms of revenues, it is the second world's largest retailer behind Wal-Mart, according Deloitte's ranking.
Its strategy is to provide good quality merchandise at prices that are significantly lower than its competitors. Stores open every day and operate 70 hours per week. The merchandise is offered in racks and pallets with large quantities of items. The categories offered to the public are food and sundries, hardlines, fresh foods, soft lines (apparel and small appliances), and ancillary (including gasoline and pharmacy businesses). Gasoline is sold through 593 gas stations present in all Costco's locations, except Korea, France or China, which accounted for 11% of the group's total sales in 2019.
MEMBERSHIP FEE
The second source of income, very complemented with the first, is the sale of a membership fee that enables customers to buy at all Costco stores worldwide. The company has established this methodology to strictly control entry and stock. Offers Gold Star memberships for individuals and businesses for companies. As of 2019, it had 99 million cardholders and its revenue from membership fees reached $ 3.35 billion, with a 91% renewal rate in the United States and Canada, and 88% worldwide.
WALMART
Walmart is the largest retailer chain in the world, which was created by the American Sam Walton in 1962, when he opened the first discount store in the city of Rogers, Arkansas. With a more-for-less positioning, it serves 265 million customers every week through its 11,500 locations in 27 countries and Internet commerce. With revenues of $ 514.4 billion at the end of 2019, it is ranked as the most important chain in the world in terms of incomes, tripling the figures of the second and third competitors, Costco and The Kroger.
The group works under an omnichannel strategy, which includes the Walmart Pickup, allowing customers who buy online to withdraw their order in a physical store. Also, it is characterized by offering great discounts and varied merchandise that includes grocers, drug, dollar, variety and specialty stores, supermarkets, hypermarkets, and supercenter-type stores, as well as an eCommerce platform. Its main market is the United States and the second is the international segment, with wholly-owned subsidiaries in all continents. It has 2.2 million employees worldwide.
THE KROGER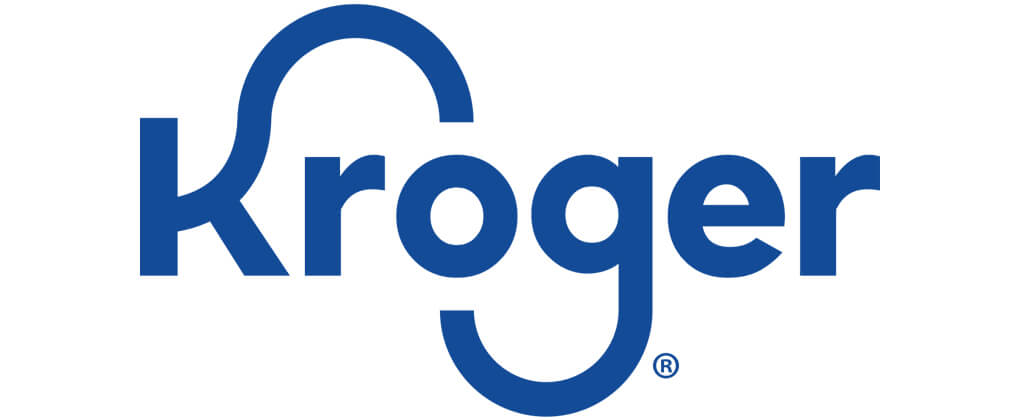 The Kroger is a food retailer of American origin, which was founded in Cincinnati, Ohio, in 1883. With more than 450,000 employees, it is the third-largest chain in the world behind Walmart and Costco. It operates 2,764 supermarkets in 35 states of the country and, in 2018, it reached annual revenues of $ 121.6 billion, where 97% came from its physical stores. It has recently acquired the Home Chef delivery meal service, which complements the business, with added value.
Many of its stores have pharmacies and fuel centers, offer pickup and home delivery service and the group operates an online retail platform. Kroger manages 37 food production plants. The chain has its own brands as part of its marketing strategy; on average, each supermarket stores 15,000 items of its brands, which are sold in three levels or categories, among which are Private Selection, The Kroger brand, Big K and Heritage Farm.
SCHWARZ GROUP
Schwarz is the German group founded by Josef Schwarz in 1930 that has been owned by the family of the same name until today. It operates food businesses, supermarkets, hypermarkets, and discount stores under the Lidl and Kaufland brands. In total, it has about 12,000 stores in different locations such as Germany (3,200) and another 30 countries, including Australia, Lithuania, Serbia, the United States, and Russia.
With annual revenues of $ 93.1 billion and a total of 360,000 employees, it constitutes the largest retailer chain in Europe and the fourth globally behind Walmart, Costco, and Kroger. Particularly Lidl has more than 10,000 stores in 26 countries and is positioned as the second discount chain in Germany.
WALGREENS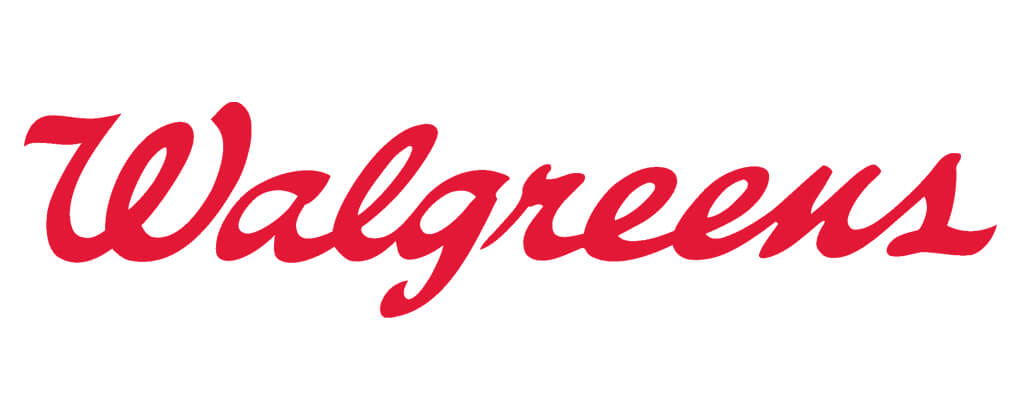 Walgreens is the American retail and wholesale pharmacy chain created by Charles R. Walgreen in 1901, which was born as a drugstore but over the years it grew and expanded its offer to compete with the largest supermarket chains in the country. It has more than 18,750 stores in 11 countries and 400 distribution centers that reach 24,000 pharmacies, doctors, health centers and hospitals a year. In addition to the store with its name, it also operates the Duane Reade and Rite Aid stores within the same category. In the United States, 78% of the population lives within 5 miles of a Walgreens or any of its subsidiaries.
The company sells pharmacy products, which include prescription drugs and related pharmaceutical services and represent 74% of its revenue. On the other hand, retail (merchandise for health and beauty care, over-the-counter medications, toiletries, and general merchandise) constitutes 26% of its profits. In 2019, the group generated sales of $ 136,8 billion with a total of 342,000 employees. With these figures, it has been positioned as the fifth largest retail chain in the world.
CARREFOUR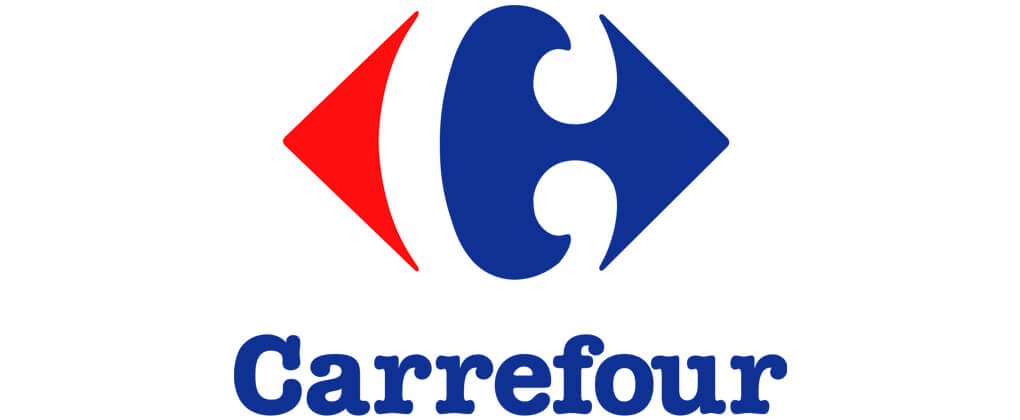 Carrefour is the French supermarket founded by the Fournier, Badin, and Defforey families, which opened its first store in 1960 in the city of Annecy, Haute-Savoie and grew to become an international chain with more than 12,000 stores in 30 countries. Currently, it employs 360,000 people, and in 2018 it achieved sales totaling $ 85 billion, remaining as the sixth biggest supermarket chain worldwide.
In the last two years, its strategy has been based on two fundamental pillars: on the one hand, an increasing supply of organic products that are obtained through the deal with almost 30,000 farmers, based on criteria of seasonality, location, sustainable production, and conservation. The second pillar is the growing investment in the digital business and the transformation towards an omnichannel market, seeking to approach the wishes and demands of its customers.
ALDI EINKAUF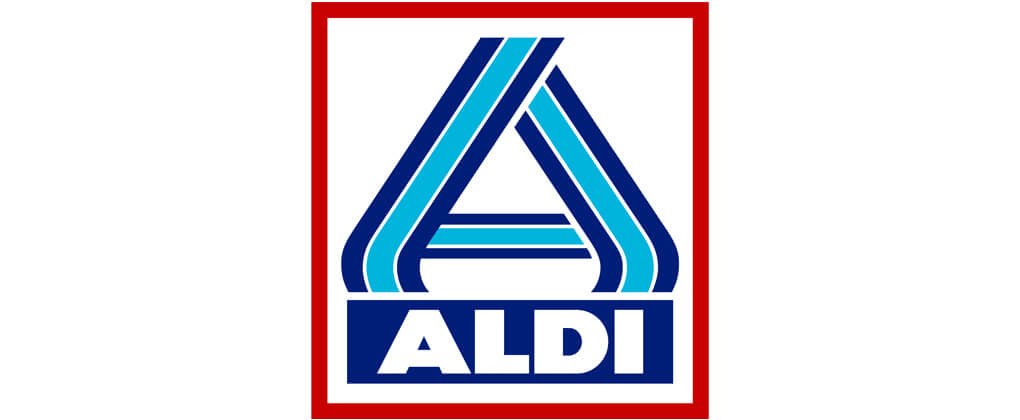 The Aldi Einkauf supermarket chain was founded by the Albrecht family in Germany in 1961 and was established as the world's first discount store, which currently serves more than 40 million customers every day. It sells grocery, meat, fresh produce, beverages, and household products. The brand operates 10,000 branches in 20 countries and has 74,000 employees. In 2018, it reached revenues of $ 82.1 billion, remaining as the seventh-largest retailer chain in the world, behind Carrefour.
The differential of Aldi is based on commercializing products at low cost without sacrificing quality. Thus, it offers discounts taking into account the customers' purchase volume and every week, it generates new seasonal discounts in all categories. Also, its gondolas have 90% exclusive brands tested in the so-called "Aldi Test Kitchen" to test and guarantee the quality of the food products.
TESCO
Tesco is an English chain of retail supermarkets, which was founded by Jack Cohen in 1919, who opened the first store in the East End of London. One hundred years later, it has expanded to Europe and Asia, totaling 3,787 stores, where its main market continues to be the UK, with 79% of sales. This includes the activity of its wholesale business Booker, a brand acquired in 2018. With 464,000 employees, in 2018 it achieved revenues of $ 82.2 billion, positioning itself as the eighth largest retailer chain in the world.
Tesco's strategy is based on offering quality products at a good price, trying to have the customer at the heart of its initiatives. Thus, every time it develops a new product collects customers' opinion through the tasting panels located at the shops. It has also developed complementary services such as Tesco Mobile, which functions as a virtual mobile operator, or Tesco Bank, which serves customers buying in the UK stores, providing retail banking and insurance products.
TARGET
Target is a general merchandise retailer in the United States, founded by George Draper Dayton in 1902 that today has more than 1,000 stores in the 50 states of the country, in addition to 41 distribution centers. The company also commercializes its products through an online platform, always under the strategy of more for less. In 2018, it obtained revenues of $ 75.3 billion with its 360,000 employees.
Target competes in the market of traditional and online retailers, apparel, wholesale clubs, drug stores, and supermarkets. It is positioned among the ten largest retailers in the world. The beauty category represents 24% of its sales, followed by food & beverage and apparel, both with 20%, and home products and furniture 19%. Besides vendor products, it has 20 own brands.
CVS
CVS Health Corporation is a chain of pharmacies and retail stores that also offers health services. Its first location was opened in 1963 in the United States by the brothers Stanley and Sidney Goldstein and their partner Ralph Hoagland. It has more than 9,900 locations, 1,100 walk-in medical clinics and its pharmacy benefits reach 92 million members. With 295,000 employees, in 2018 it reached revenues of $ 72 billion, positioning as the 10th largest retail store in the world.
In 2018, it acquired Aetna to improve the health care experience for consumers, integrating the products and services of both brands. Throughout its history, it has also incorporated other brands such as Navarro Discount Pharmacy, Omnicare or Apria Healthcare Group. CVS has four segments: pharmacy services, retail / LTC, health care benefits and corporate.
AUCHAN RETAIL
Auchan Holding is a retail chain launched in France in 1961 by Gérard Mulliez, that currently operates in 19 countries on three continents and manages three independent companies: Auchan Retail, which commercializes daily consumer products; Ceetrus, a real estate business; and Oney, a bank with a commercial background and payment facilities.
With 358,914 employees, the group is ranked number 11 of the largest retail chains in the world in terms of revenues, which in 2018 totaled $ 54.3 billion. Particularly the retail business, operated through the brand Auchan Retail, is a combination of hypermarkets, superstores, and convenience stores, with a digital platform that aims to create a personalized experience. The brand has 55 years of history.
CONCLUSION
The top 10 Costco competitors are: Walmart, The Kroger, Schwarz, Walgreens, Carrefour, Aldi Einkauf, Tesco, Target, CVS, and Auchan Retail. Together they have raised over 1.4T between their estimated 5.3M employees. Costco has 254,000 employees and is ranked 2nd among it's top 10 competitors. The top 10 competitors average 528,600..
COMPETITORS STATS
| | | | |
| --- | --- | --- | --- |
| NAME | FOUNDED | HEADQUARTERS | EMPLOYEES |
| Walmart | 1992 | Bentonville, AR, USA | 2.2M |
| The Kroger | 1883 | Cincinnati, OH, USA | 453k |
| Schwarz Group | 1930 | Neckarsulm, Baden-Württemberg, Germany | 360k |
| Walgreens | 1901 | Deerfield, IL, USA | 342k |
| Carrefour | 1960 | Boulogne-Billancourt, Île-de-France, France | 380k |
| Aldi Einkauf | 1974 | Essen, North Rhine-Westphalia, Germany | 74k |
| Tesco | 1919 | Welwyn Garden City, Hertfordshire, UK | 464k |
| Target | 1902 | Minneapolis, MN, USA | 360k |
| CVS | 1963 | Woonsocket, RI, USA | 295k |
| Auchan Retail | 1961 | Croix, Nord-Pas-de-Calais, France | 358k |
costco Competitor Crossword
Content from this and other articles on this website can be used as a crossword clue