Top Wayfair Competitors In 2023
Wayfair is an e-commerce company that markets amenities and home-goods like furniture. Currently, one of the leading American e-commerce companies, Wayfair was founded by Niraj Shah and Steve Conine in 2002 and as of 2019 they made US$9.1 billion in total revenue with US$2.1 billion in gross profit. As of May 14, Wayfair receives about 77.7 million visits monthly from their customers. 
| | |
| --- | --- |
| COMPANY NAME | Wayfair Incorporation |
| FOUNDED | 2002  |
| HEADQUARTERS | Boston, Massachusetts, United States |
| SIC CODE | 5961 |
| STATUS | Public company of NYSE |
| INDUSTRY SECTOR | Furniture and Home Goods |
| EMPLOYEES | 12, 124 |
| TRADING SYMBOL | W |
Wayfair similar companies:
Havertys, The Home Depot, IKEA, 1stdibs, Macy's, Williams-Sonoma and Chewy and Bob's Discount Furniture
How the company makes money
Just like any traditional retailer, Wayfair profits through drop shipping furniture and home-goods. Drop-shipping is the practice of retailers to sell stock that they do not physically store, meaning that Wayfair does not hold its own inventory but has a network of clients that ship directly to their customer.
E-Commerce
Electronic commerce is the process of buying and selling goods, products, or commodities through online services or the internet. Formally practiced as buying or selling on an online store. E-commerce can be executed in four designs: Business to Business (B2B), Business to Customer (B2C), Customer to Customer (C2C), and Customer to Business (C2B).
Drop Shipping is one of the most effective ways to design an e-commerce business, and Wayfair is a pioneer in this method. More than 14 million items are sold across Wayfair's websites and almost none of them are stored in their own inventory. Wayfair makes 70 percent of its e-commerce sales in house brand products (products that are sold by retailers with prices lower than rival manufacturers). 
Corporation
Corporations are multi-million dollar organizations that usually consist of a group or company of people that control other multi-million dollar companies that are often in the same field of business. Owning other companies give corporations the ability to give their competing companies the same rules and reduce competition.
Wayfair not only sells furniture and home goods, but it also owns other companies that sell these amenities as well. Although Wayfair is the main breadwinner of its other companies, namely: Joss & Main, Perigold, Birch Lane and AllModern; the other sites that offer less merchandise are specialized and sell products to a niche market of their own. As a corporation, Wayfair does not only earn from these companies but can sell stock and shares of Wayfair Inc. for an expensive amount of money.
Amazon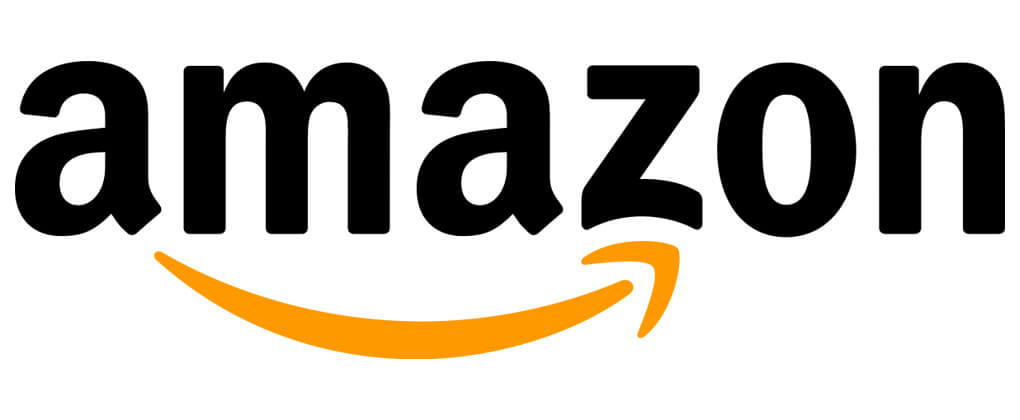 Amazon is the largest e-commerce platform in the world, generating a monthly 2.02 billion customer visits on its website. Jeff Bezos, the founder, CEO, and president founded the company in 1994 and in 2017 surpassed Walmart as the most valuable retailer in the US. In the fourth quarter of 2019, Amazon generated US$70 billion in sales in the last 3 months alone, securing 5th place in the Fortune 500 list. 
Jeff Bezos has made Amazon what it is through years of determination and hard work, one of the reasons why Amazon is a household name is because of how long it has been around. Amazon also takes care of its employees and has Jeff Bezos rated as one of the best CEOs in the world. Amazon offers way more products than Wayfair, they offer electronic devices, beauty products, medicine, food and so much more. Amazon's target demographic and supply market is so much more extensive than its rivals'.
Although Amazon has a gigantic database and list of products, Wayfair is competing very aggressively on the furniture and home goods market. Their websites have categories and features that allow you to specify the kind of product you want to purchase. As of 2017, a retail report had Amazon's estimated earnings for their home goods revenue at US$4 billion.
IKEA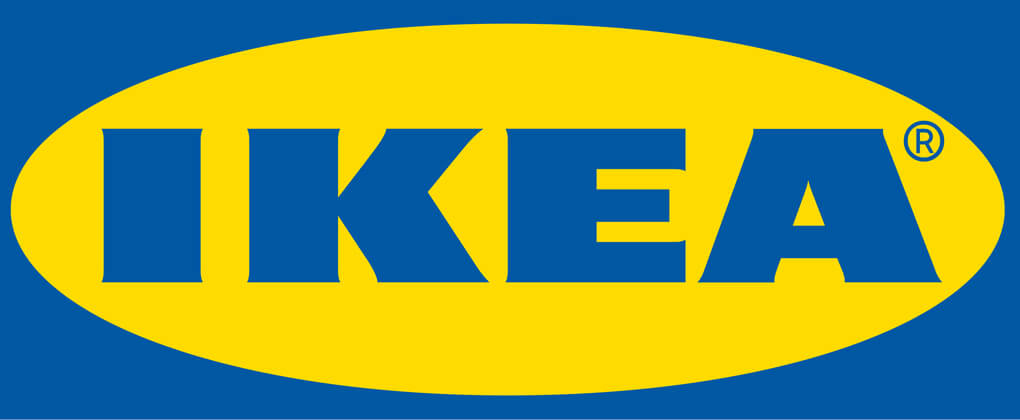 The only foreign-based multinational group in this list, IKEA is a private Swedish company that handles retail products, primarily ready-to-assemble furniture, kitchen appliances, and home accessories. IKEA was founded in 1943 by Ingvar Kamprad and has been the world's largest furniture retailer since 2008. Although there are only 433 IKEA stores, not as much as the other competitors, IKEA has grossed more than all of them in furniture sales with a staggering US$47 billion in 2019.
IKEA has been the top for 12 consecutive years and for good reason; dominating both physical and online stores, IKEA has been able to profit from both fronts. With its low prices and budget cost furniture, IKEA has maintained a sustainable business because of its principle on low-cost products.
Despite Wayfair also manufacturing its own products through their exclusive dealerships and keeping up house brands, IKEA's ready-to-assemble furniture has proved through the years what the preference of the population has been. Despite this though Wayfair puts up a good fight in not only relying on drop-shipping through foreign clients but also exclusively securing their own brands.
eBay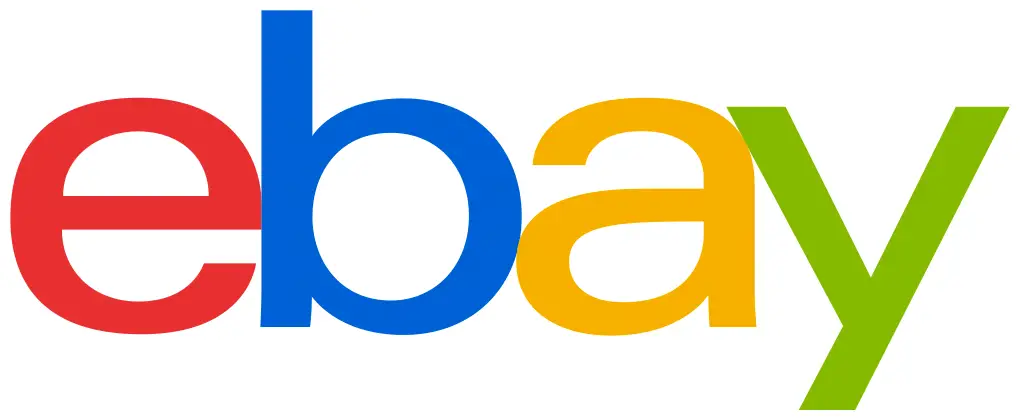 One of the oldest e-commerce companies in the world, eBay is a multi-billion dollar US-based corporation based in San Jose, California. Founded a year after Amazon in 1995 by Pierre Omidyar, eBay became an overnight success story and was the household e-commerce website in America. In 2019 alone they sold products for a total of US$10.8 Billion in sales. eBay held the 295th place in the Fortune 500 list in the same year.
eBay and Wayfair have a lot of similar features and products and although their revenue in sales is only US$1 billion apart from each other, eBay sells almost anything online drastically increasing their demographic. eBay started off as a customer to customer business model, although over the years they have incorporated businesses, customer to customer transactions are still one of the most common transactions on their website and this increases the variety of their products.
eBay has stuck through and through with the same functionalities they used in the early 2000s, and they still work. Being the first e-commerce website to implement auction-style sales, the website was and is truly still on top of its game. Last July 2017, eBay implemented an image search capability where users could find search results by cross-referencing their own photo with other products across their website that Wayfair also incorporated.
Walmart
Founded in 1962 by the late Sam Walton, Walmart is possibly the oldest of Wayfair's rivals. As of 2020, Walmart has 11,484 stores all around the world; most of them being located in America. According to the Fortune Global 500 list, Walmart is the world's largest company by revenue with a staggering US$514.405 Billion in sales. Walmart is also the largest private employer in the world with over 2.2 million employees.
Walmart has had a lot of time to grow compared to Wayfair, being in the game for 58 years has given it the time to develop into the empire it is now. During its starting years, Walmart stuck to opening stores around the states, but in 1969 it became a corporation. Throughout the years in selling stock and building more stores, Walmart surpassed rivals Kmart and Sears by the late 1980s in profit and by 2000 had US$165 billion in sales and in 2019, held the number one spot in the Fortune 500 rankings.
Wayfair.com first went online on September 1, 2011, joining Walmart on the e-commerce business platform. Walmart launched its site-to-site store service in 2007, which enabled customers to purchase goods online and pick up the items in stores. Walmart has also increased the minimum wage of its workers to US$12, being on par with Wayfair.
Home Depot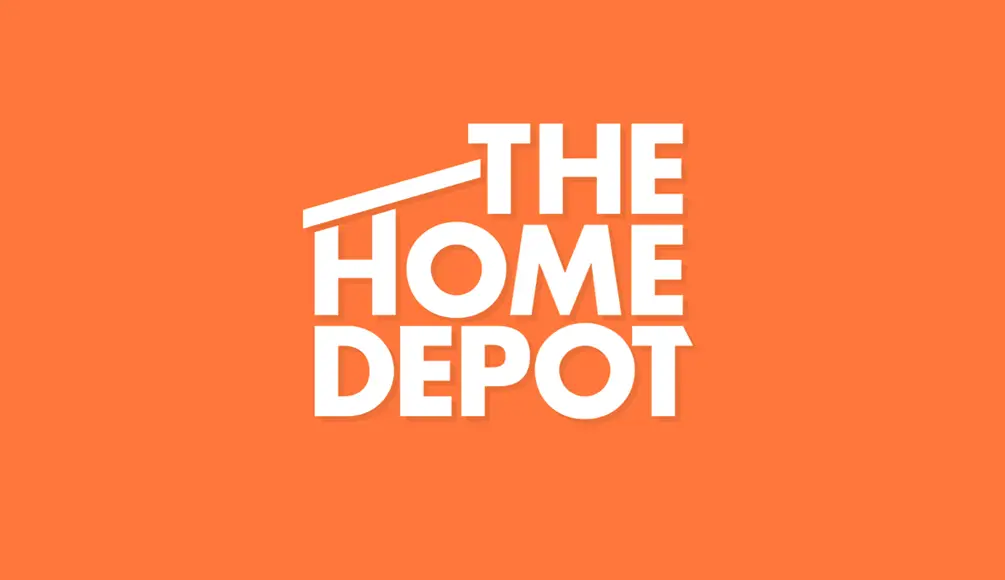 One of the largest home retailers in the United States, Home Depot has 70 distribution centers around the country. Bernard Marcus, Arthur Blank, Ron Brill, and Pat Farrah founded the flourishing business in 1978. As of 2019, Home Depot ranks 27th place on the Fortune 500 rankings of the largest United States corporation by total revenue.
Home Depot's strategies in the furniture and home goods sector have been very dominant in maximizing the efficiency of their work. Although they have smaller storage space than their rivals in some shops they have made up for it by earning more per square foot, averaging US$297 in revenue. Home Depot is also partnered with exclusive brands that can only be found in its stores, securing a monopoly on that side of the business that Wayfair has no access to.
Between these two corporations, Wayfair earns its name for having significantly greater recognized brands. They also offer more discounts, coupons, and promotions. As of March 26, 2019, Home Depot reportedly does not accept debit & prepaid cards as well, whereas Wayfair does. Wayfair's money-back guarantee system also puts it a step in front of Home Depot.
Costco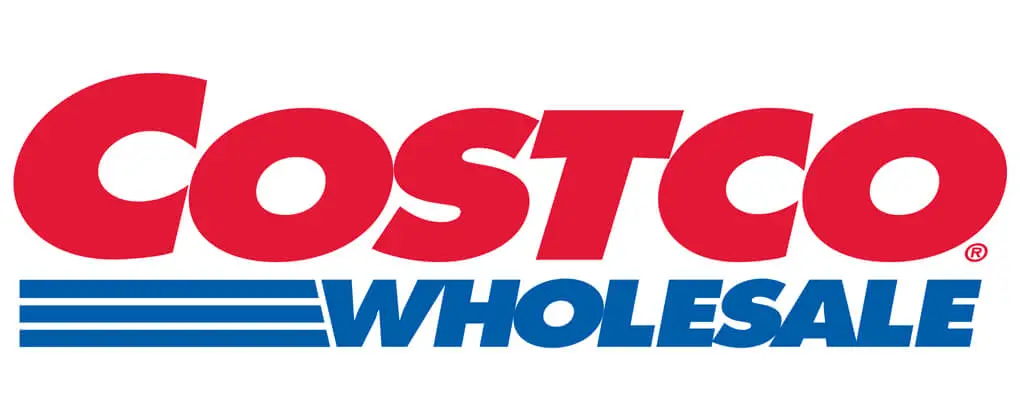 In 2019, Costco ranked 14th place on the Fortune 500 list and for good reason. Costco is an American multinational corporation that is regarded as the world's largest retailer of organic foods like prime beef, rotisserie chicken, and other meat products. Being the number one retailer, Costco has a grand total of 785 warehouses around the world. 
Costco employs a total of 254,000 part and full-time employees worldwide along with a total of 98.5 million members as of 2019. Costco was the first company to grow from US$0 to US$3 billion in sales under six years. Although a typical Walmart Supercenter stores 140,000 products, Costco only carries about 3,700 unique products, the reason as to why is that Costco refuses to sell any individual product whose wholesale price is too high.
Costco is the best of the best when it comes to retail and selling consumables, organic foods, and other commodities, but Wayfair takes the cake in the furniture and home-goods department. Not only does Wayfair have superior products, exclusive deals, and more expertise with furniture marketing, its sales growth proves it. With a staggering 34.1% growth in sales, Costco's 18.6% barely makes it past half of Wayfair's.
Best Buy
Richard M. Schulze and James Wheeler founded Best Buy in 1966 as an audio specialty store which was then called "Sound of Music"; in 1983, it was rebranded under its current name. Ranked as the #1 most sustainable U.S. Company by the American Financial Magazine, Barrons, Best Buy has made significant progress in going green and helping the environment. Some notable accomplishments are: Creating 2 billion pounds of appliances through its e-waste recycling program, reducing their carbon emissions by 51% since 2009, and introducing new employee bonuses.
Best Buy focuses the majority of its sales on electronic devices and technology, even producing its own house brand products. In 2018 Best Buy announced the closing of about 250 of its mobile stores due to high maintenance costs. Despite this, Best Buy still earned a total revenue of US$43 billion in 2019, 20% of which were credited to their e-commerce website. 
Wayfair wins in this category. Best Buy's furniture sales and market are so small that finding articles about it online is even challenging. Wayfair has a lot more business, more credits, and more experience on this side of the spectrum. Although Best Buy produces some of its sold furniture through Init, the competition between them and Wayfair is just non-existent as of yet.
Macy's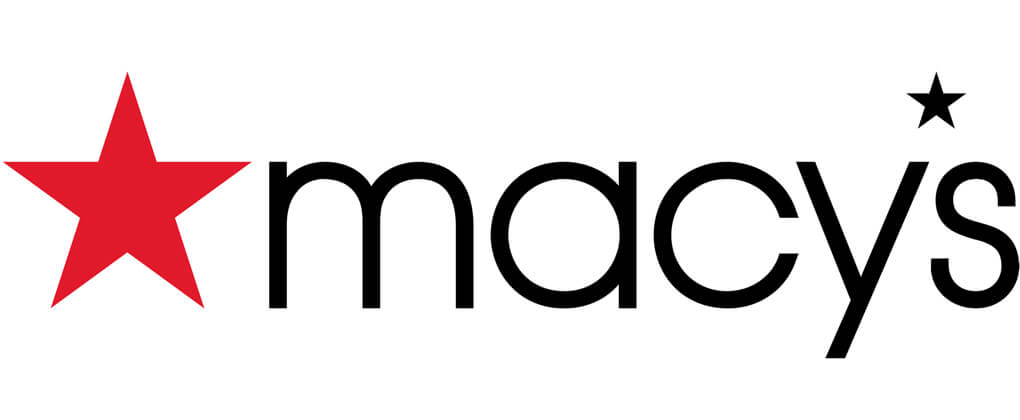 Founded in 1858 by Rowland Hussey Macy, Macy's is the 4th oldest retailer store in the United States. As of 2020, they have 551 stores all across the United States and more than 130,000 employees. Taking 118th place on the Fortune 500 list with total revenue of US$25 billion. Macy's have also notably banned fur products at its stores by the end of 2020, after two years of research.
In 2015, Macy's was the largest American department store company by retail sales. Recently, Macy's have announced the opening of 4-5 stores, 7 freestanding Macy's backstage location by the end of 2020. One of their newer strategies has been developing research teams for testing neighborhood or local stores to prioritize their shopped products and cut down on costs. 
Before going into their business statistics, Wayfair has the upper hand against Macy's on multiple HR and Employee categories, such as having better: work culture, professional development, perks and benefits, and employee diversity. Wayfair also has better utilization of technology for its customers, with clipboards similar to Pinterest. 
Etsy
Targeting the niche, Etsy is also an American e-commerce website but its focus falls under handmade, vintage items, and craft supplies. This is a unique approach to the business and their success shows that it works. Etsy has had over 60 million items on its website in 2018, earning a Gross Merchandise Sale (GMS) of US$3.93 billion. Etsy was first launched in 2005 by Robert Kalin, Christ Maguire, and Haim Schoppik; the three members of a company named iospace.
Etsy doesn't sell products, it facilitates a marketplace for them. Etsy's users and independent retailers sell their goods to consumers, just like Wayfair's drop shipping business model. Because Etsy doesn't manufacture or outsource their own products physically; they've been able to keep their employees under a thousand, decreasing what would otherwise be millions of dollars allocated to manual labor. 
Although Etsy's target niche is specific, Wayfair has no problem with selling Vintage items as well. Wayfair is ahead of Etsy's not only in sales but in product quantity and scope of demographic, largely because of Etsy's vocation of sticking to selling products that are more DIY, handmade, or old. 
Lowe's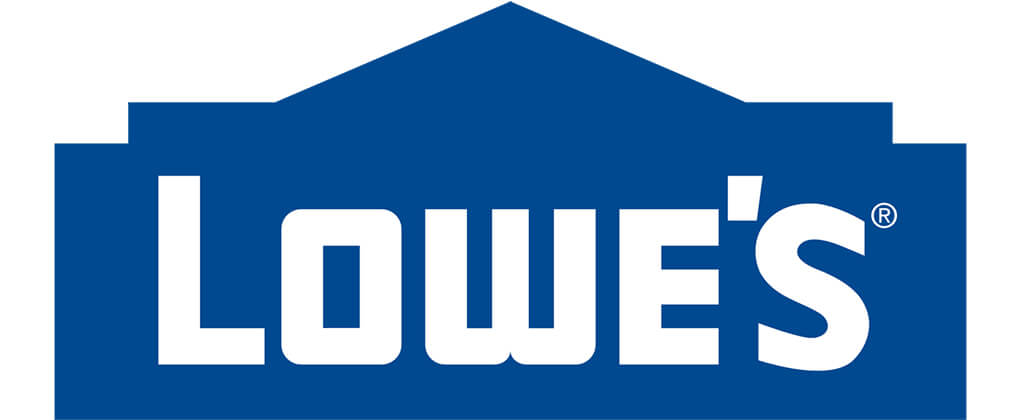 Younger only to Macy's, Lowe's opened first in 1921 by Lucius Smith Lowe. After multiple successors, changing from being a hardware store to a grocery store, Lowe's have settled to being a hardware chain. Being second to their rival, Home Depot, as the largest hardware chain in the United States, it is also a retail company that specializes in home improvement. Lowe's earned US$17.39 billion in 2019, placing them on the 25th place on the Fortune 500 list.
Lowe's target market has surprisingly been non-professionals. They offer a lot of DIY products and have multiple areas for ordering something, like flowers, by choosing through varieties and then getting your custom succulents at the end. Despite being older than almost all its competitors, Lowe's vibe and atmosphere don't feel as regal or high-end, which helps more casual buyers feel at home.
Wayfair's business is different from Lowe's target market. Lowe's focuses more on hardware and Wayfair practices on e-commerce on furniture and home-goods. It's safe to say that although they aren't in the same category, Wayfair has been continuously improving their features to combat other e-commerce retailers.
Conclusion
The top 10 Wayfair competitors are: Amazon, IKEA, eBay, Walmart, Home Depot, Costco, Best Buy, Macy's, Etsy, and Lowe's. Together these companies employ 4.3 million people worldwide, with Wayfair employing 12,124 people and ranked 9th among Wayfair's top 10 competitors. The top 10 competitors average 476,000 employees. 
COMPETITORS STATS
| | | | |
| --- | --- | --- | --- |
| NAME | FOUNDED | HEADQUARTERS | NO. OF EMPLOYEES |
| Amazon | 1994 | Seattle, WA, USA | 840K |
| IKEA | 1943 | Delft, Netherlands | 211K |
| eBay | 1995 | San Jose, California, United States | 30K |
| Walmart | 1962 | Bentonville, Arkansas, United States | 2.2M |
| Home Depot | 1978 | Atlanta, Georgia, United States | 400K |
| Costco | 1976 | Issaquah, Washington, United States | 254K |
| Best Buy | 1966 | Richfield, Minnesota, United States | 125K |
| Macy's | 1858 | Cincinnati, Ohio, United States | 130K |
| Etsy's | 2005 | New York City | 800 |
| Lowe's | 1921 | Mooresville, North Carolina, United States | 310K |
WAYFAIR Competitor Crossword
Content from this and other articles on this website can be used as a crossword clue