Top 10 Google Competitors In 2023
Google is one of the world's largest Internet-based organizations that started as a search engine under the name of BackRub and then diversified to offer technology solutions, video content, and digital advertising platforms. The company was created in 1996 at Stanford University in the US by Larry Page and Sergey Brin. In 1997, it changed to Google.
Currently, it belongs to the Alphabet Group and has 119,000 employees. It generates annual revenues of $ 160.7 billion through different services like the search engine, the sale of cloud capacity, video content platforms, and online advertising, among others.
In 2006, it acquired YouTube video service at $ 1.65 billion. At that time, YouTube only had 65 employees and didn't generate income. Today, the team is composed of 5,000 people and its main business is the monetization of advertising. It has 2 billion registered users and, at any minute 500 hours of video are uploaded worldwide.
Google's search engine is the leader in the global market with a 92.5% share. The company also commercializes technology services through Google Cloud Platform helping enterprises to develop applications over its scalable infrastructure. Another segment is G Suite, a set of productivity tools that includes con e-mail (Gmail), online document edition (Google Docs), file storage (Google Drive), and other features like the calendar and machine intelligence.
| | |
| --- | --- |
| NAME | Google (Alphabet, Inc.) |
| FOUNDED | 1998 |
| HEADQUARTERS | Mountain View, CA, USA |
| SIC CODE | 7374 |
| STATUS | Public company of NASDAQ |
| INDUSTRY SECTOR | Internet |
| EMPLOYEES | 114,000 |
| TRADING SYMBOL | GOOGL |
Google similar companies:
Facebook, Amazon, Hewlett Packard, Intel Corporation, Siemens, Box, Cisco Systems, Hewlett Packard Enterprise, Samsung Electronics, Qualcomm, Oracle, ARM Holdings, Fujitsu, ZenMate, Accenture, Ericsson, Alibaba, Microsoft, Yahoo!, Baidu, DuckDuckGo, Apple, IBM, and TikTok.
How the company makes money
ADVERTISING
Google's main source of income is advertising, which it offers through different channels and formats. The service consists of generating products that allow users to show accurate ads in a relevant way, on time, with valuable commercial information and data, no matter what device is used to see them.
It also generates advertising solutions for millions of businesses and offers different services. In 2019, this segment generated $ 134 billion in revenues, positioning Google as a leader in the online advertising market.
CLOUD SERVICES
Google Cloud Platform is Google's service for companies that allows them to develop, build, and test applications in an infrastructure that can be scalable. Within this market, it is positioned in second place against competitors such as AWS and Microsoft. Annual revenues are about $ 9 billion.
SUBSCRIPTION
The third source of income is subscription services including YouTube Premium (to visualize video without advertising by paying a monthly fee) and YouTube TV (video streaming platform with 70 TV networks and video on demand, only available in North América at $ 50 a month). This source of income generates Google $ 10 billion annual revenue.
FACEBOOK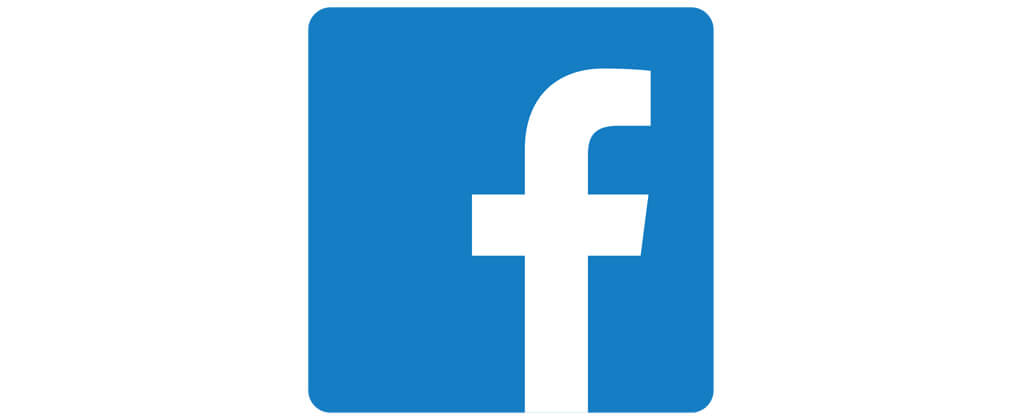 Facebook is the social network that started in 2004 at Harvard University in the US when Mark Zuckerberg developed TheFacebook as a way to connect people among universities. In 2005, it became open to the general public online platform and today accounts for 2.5 billion monthly users, 50% of them from Asia. It employs 44,942 people and in 2019, annual revenues reached $ 70.7 billion.
Facebook comprises different social networks like Instagram, Messenger, Whatsapp, and Oculus. All help people connect and create social relationships, sharing experiences and ideas, videos, and photos about themselves and things they like. It generates income through advertising and it is positioned second in the global digital ad market with 20% of share behind Google (31.1%).
AMAZON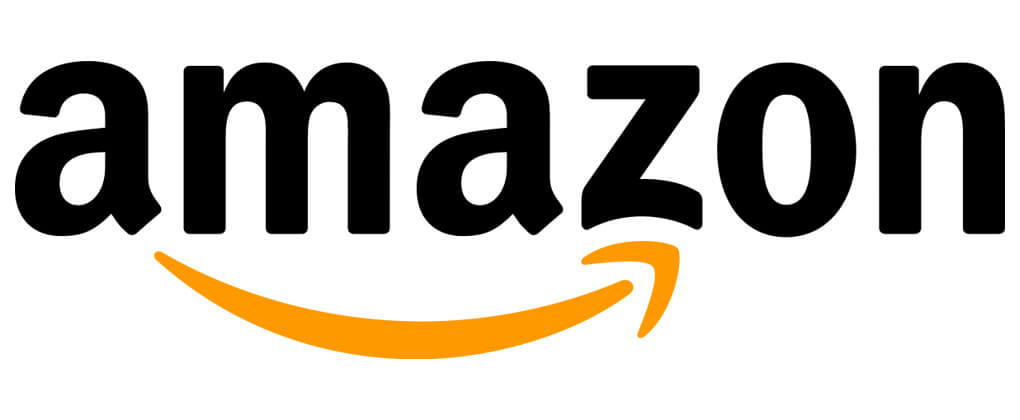 Amazon is the world's largest eCommerce platform that was founded by Jeff Bezos in 1994 in the US. Today, it is the most valuable company and its brand capitalization is estimated at $ 756 billion. With 650,000 employees and 191 offices located in 33 countries worldwide, it generated $ 280.5 billion of revenues in 2019. Online retail is its main source of income with more than 100 million active users and 119 million items listings.
It also operates cloud computing services, video content, home technology. The cloud business works under the AWS brand, which accounts for 11% of Amazon's total earnings. In the cloud market, it is the leading company under the brand AWS with 33% of market share, ahead of Microsoft (18%), and Google Cloud (8%). It also competes with Google in the online advertising market where Amazon is growing fast: in 2019, it was in fourth place with 4.2% of the share.
ALIBABA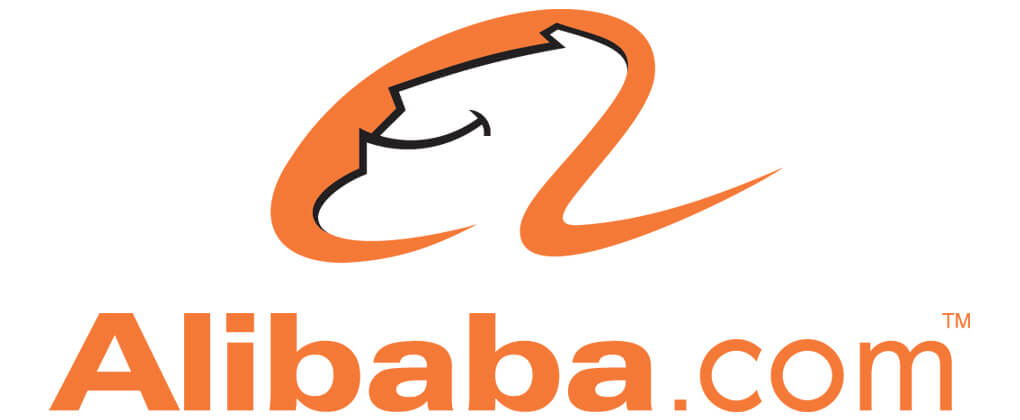 Alibaba is the largest eCommerce service in China, where it holds 56% of the market share. Created in 1999 based on the Asian country's benefits for selling and delivering items in a fast and cheap way, it managed to become a giant. Today, it has more than 100,000 employees and it was the first company going public with a capitalization of $25 billion.
Alibaba has 674 million active users and in 2018 revenues reached $ 250.2 billion. In China, it is the largest digital advertising company, followed by Baidu and Tencent. Globally, it has positioned as the third player in terms of revenues with a total of $ 30.5 in 2019, after Google and Facebook.
MICROSOFT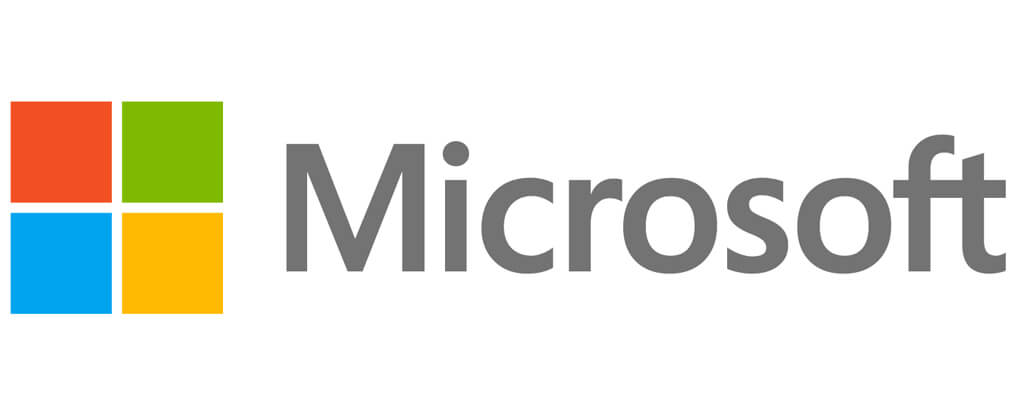 Microsoft is the American tech company created by Bill Gates and Paul Allen in 1975 that became one of the world's largest software developers. It employs 140,000 employees and in 2019, it generated revenues of $ 125.8 billion. It is the third "Largest Technology Companies" (2019), according to Forbes.
Microsoft aims to improve business productivity through technology. Its main source of income is the cloud-based services that it sells to companies and individuals, and it also sells digital advertising to audiences worldwide. Microsoft Azure is the main product of its intelligent cloud business which generates almost $ 40 annual revenues for the company.
It is positioned second in the global cloud computing market with 18% of the share, ahead of Google Cloud and behind AWS. It also competes with Google in the search engine market with Bing, which accounts for 2.55% of the share in a market absolutely lead by Google (91.98%).
YAHOO!
Yahoo! is the search engine that was created in 1994 at Stanford University in the US by the electrical engineering students Jerry Yang and David Filo. In 2017, the brand was acquired by Verizon at $ 4.48 billion. At that moment, the company accounted for 8,600 employees and $ 5.17 billion of annual revenues.
Today it is the third player with only 1.66% of the share behind Microsoft's Boing (2.55%) and Google, the total leader in this segment with almost 92% of the global market. Other features include the e-mail service, a directory, a news site, and instant message service.
BAIDU
Baidu is the largest Internet search engine in China with 75% of the share. The company was created by Robin Li and Eric Xu in 2000 and it provides different Internet-based services and Artificial Intelligence developments. It is based in Beijing and employs 37,779 people. In 2019, it generated revenues of $ 15.4 billion.
Baidu is the fourth search engine worldwide in terms of market share with 1.44%, behind Google, Bing, and Yahoo! The service is only available in China, where it is the absolute leader, being the only territory where Google does not lead. It generates revenues through advertising allowing companies to take advantage of the search results, in the same way as Google.
DUCKDUCKGO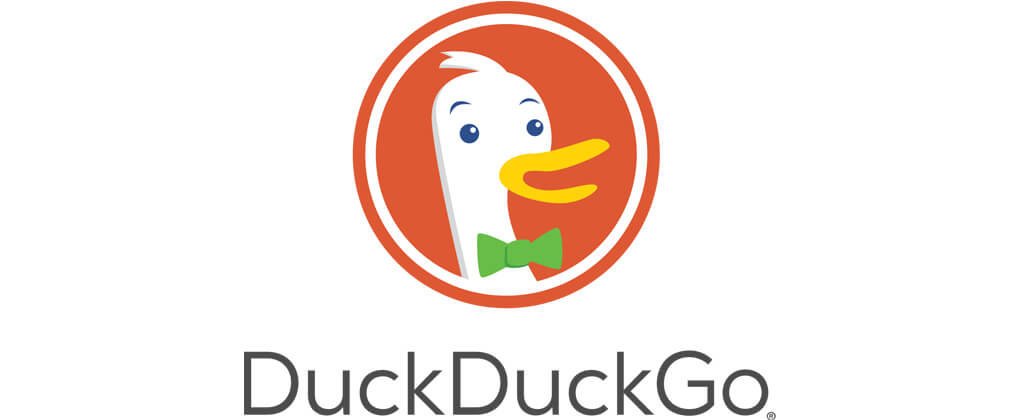 DuckDuckGo is an online search service that was founded in 2008 by Gabriel Weinberg in the US and it is headquartered in Chester, Pennsylvania. It has 78 employees and generates annual revenues of about $ 25 million. The service allows users to search for content, news, videos, images and music. In the United States, it is the fourth player with 1.29% of market share, behind Google, Bing and Yahoo!.
The platform was developed with an "anti-google" conception, trying to be different from Google by the concept of no tracking of users. Google's business model relies on data collection for offering personalized advertising and search results, so DuckDuckGo doesn't work like that.
APPLE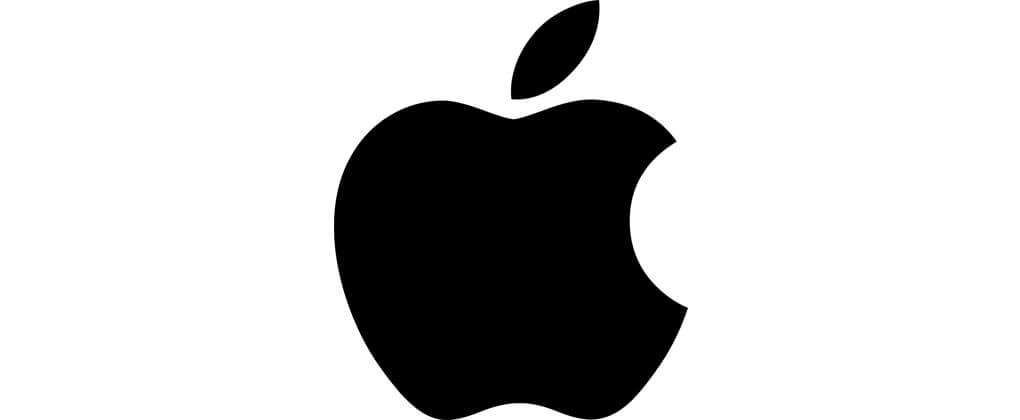 Apple is the technology brand that was created by Steve Jobs, Steve Wozniak, and Ronald Wayne in 1977 in the US and became one of the most valuable brands worldwide. It employs 137,000 people and generates annual revenues of $ 260.1 billion. It designs and sells smartphones, tablets, computers, and wearables. In 2007, it developed iOS, the operating system that runs in all its devices.
Apple's main business is the sale of smart devices and the second is the service segment, which allows users to download content and apps. Apple's iOS competes with Google's Android. As off 2019, Android was the leader of the global mobile operating system market with 70.7% of the share, while iOS held 28.9%.
 IBM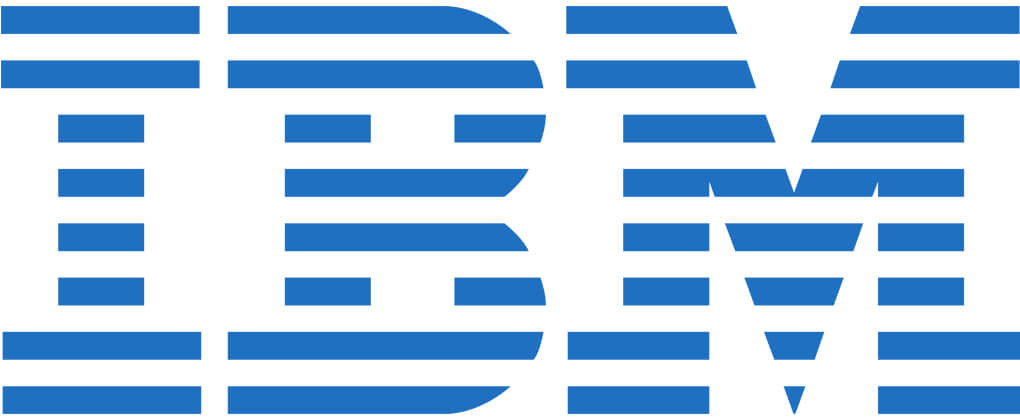 IBM is the American software development and IT provider company that started in 1911 as a computer producer. Today, it is a leader in the IT, software sale, and consulting business. With 350,600 employees, it generates $ 79.6 billion of annual revenues.
IBM provides consulting services as its main source of income, followed by solutions and tools aimed to companies that need to grow. It has specialized in digital transformation and data recovery as well as network efficiency. IBM Cloud holds 6% of global cloud computing market share and it is positioned in the fourth place behind Google Cloud (3rd).
TIKTOK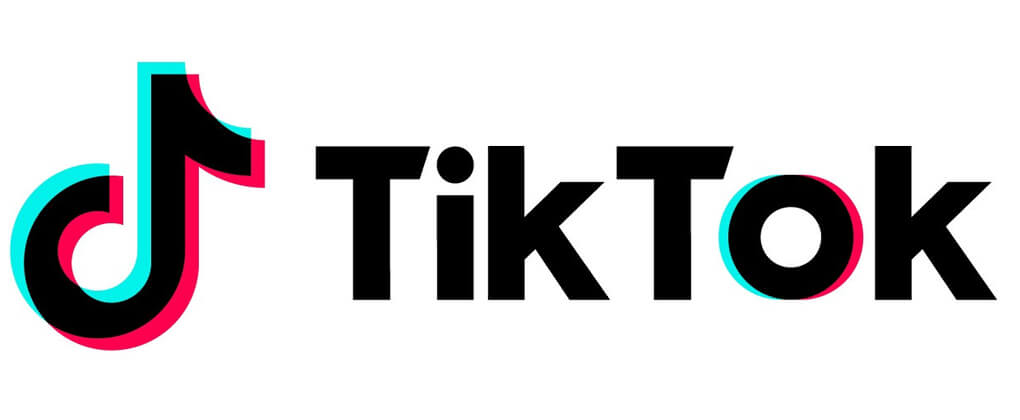 TikTok is one of the world's fastest-growing social networks in 2020. It is a mobile app available for Android and iOS, which started in 2016 in China. It was created by ByteDance, and it is known as Duoyin in the Asian country. The platform is made up of short videos (1-minute length) developed by end-users that recreate different situations from TV shows, movies, and daily life.
TikTok generates $ 8.4 billion of annual revenues, mostly located in China and it has more than 1.5 billion monthly active users. Although Google has not recognized it as a YouTube competitor, its increased amount of users and downloads will awake its concern in the near soon.
CONCLUSION
The top 10 Google competitors are: Facebook, Amazon, Alibaba, Microsoft, Yahoo!, Baidu, DuckDuckGo, Apple, IBM, and TikTok. Together they have raised over $ 1.1 trillon between their estimated 1.7 million employees. Google has 114,000 employees and is ranked 1st among its top competitors in the online advertising and search engine market. The top 10 competitors average 168,777 employees.
COMPETITORS STATS
| | | | |
| --- | --- | --- | --- |
| NAME | FOUNDED | HEADQUARTERS | EMPLOYEES |
| Facebook | 2004 | San Francisco, CA, USA | 44.9 K |
| Amazon | 1994 | Seattle, WA, USA | 798 K |
| Alibaba | 1999 | Seattle, WA, USA | 647.5 K |
| Microsoft | 1975 | Redmond, WA, USA  | 140 K |
| Yahoo! | 1994 | Sunnyvale, CA, USA | 8.6 K |
| Baidu | 2000 | Beijing, China |  37.7 K |
| DuckDuckGo | 2008 | Paoli, PA, USA | 78 |
| Apple | 1976 | Cupertino, CA, USA | 137 K |
| IBM | 1911 | Armonk, NY, USA | 350.6 K |
| TikTok | 2012 | Shanghai, China | 1,000 |
google Competitor Crossword
Content from this and other articles on this website can be used as a crossword clue