Top 10 IBM Competitors In 2023
International Business Machines (IBM) is an IT software and service company, that was born in 1911 after integrating four manufacturers of calculating machines, factory watches and butcher scales. Years later, it started producing huge computers with its own microprocessors, which were running in-house developed software. After transferring its operating system to Microsoft and its microprocessor to Intel in 1982, it remained in the personal computer business until 2004, when it was to the Chinese company Lenovo.
Currently, IBM makes money from the sale of IT services, software, consulting and project financing, all of these offered through integrated solutions and platforms. With 350,600 employees, in 2018 it reached $ 79.6 billion revenues through its five business segments: Cognitive Solutions, Global Business Services, Technology Services & Cloud Platforms, Systems and Global Financing.
The company is characterized by a dynamic business model, capable of adapting to the constant changes of the industry and the economic environment. In recent years, it has specialized in models based on Cloud As-A-Service. In 2018, it invested more than $ 5 billion in R&D. Of its 9,100 patents obtained in 2018, more than 1,600 were related to AI and 1,400 with cybersecurity.
Following its dynamism and growth strategy, it has acquired different brands throughout its history. Thus, in 2016, it acquired ten companies, including The Weather Company; In 2018, he bought Red Hat, Armanta and Oniqua Holdings.
| | |
| --- | --- |
| NAME | International Business Machines (IBM) |
| FOUNDED | 1911 |
| HEADQUARTERS | Armonk, NY, USA |
| SIC CODE | 3571 |
| STATUS | Public Independent Company of NYSE |
| INDUSTRY SECTOR | Computer Integrated Systems |
| EMPLOYEES | 350,600 |
| TRADING SYMBOL | NASDAQ: IBM |
IBM similar companies:
Hewlett-Packard, Xerox, Accenture, Oracle, DXC Technologies, SAP, Cognizant Technology Solutions, Intel, Microsoft, Google, Amazon, Dell, Tata Consultancy Services (TCS), Cisco Systems, Apple, Wipro, Infosys, Cap Gemini, Fujitsu and Adobe.
Technology and consulting services
IBM's main source of revenue is the sale of technology consulting and services, which consists of creating customized solutions according to the needs of each client. It integrates different technologies and developments that allow the growth of companies, which belong to all types of industries such as banking, insurance, telecommunications, medical care and retail.
Its solutions aim to strengthen the automation of processes, the ability to recover data, improve network efficiency and move towards digital transformation. This segment generated the company's highest revenues in 2018, when it closed 47 agreements of more than $ 100 million each, with clients such as Bank of the Philippine Islands, Juniper Networks, Nordea, Westpac and Aditya Birla Retail. Address data, Artificial Intelligence and cyber security services account for more than half of its revenue, about $ 40 billion in 2018.
Financing
Another IBM business is to offer customized payment plans to companies that are facing migration of their processes and seek to create a smarter business model. IBM finances services and products to optimize the basic systems of its customers through its Global Financing unit, which allows to improve cash flow, accelerate project approval, align costs with objectives and minimize initial cash disbursements.
Training
Another source of revenue is training through its e-Learning platform, which includes an extensive catalog of digital courses on topics such as data, AI and cloud by paying an annual subscription. The courses are personalized and flexible.
ACCENTURE
Accenture is an international company dedicated to the provision of professional consulting, strategy, technology, digital transformation and outsourced operations. Based in Dublin, Ireland, it emerged in 1989 from the firm Arthur Andersen, focusing especially on technology consulting and services for large-scale processes. In 2001, it changed its name to the current one, and that same year, the company went public on the NYSE.
With 459,000 employees, it operates in 200 cities of 51 countries from North America, Europe and what it calls "growth markets". In 2018, it reached net revenues of $ 39.573 billion, where more than half was generated by its strategy, consulting and digital area. Its outsourcing services, where it is the market leader, include technology and operations units. In this industry, it occupies the first place in the Everest Group Ranking (2019), where IBM is the seventh.
Accenture's goal is to help organizations prepare for the future, providing innovation, accelerating growth and improving their efficiency. It operates from the heart of the business of its customers, which belong to all types of industries such as communications, media, IT, capital markets, insurance, public health, transportation, industries, chemicals and oil.
TCS
Tata Consultancy Services (TCS) is an IT solutions and services consulting company, which was founded in India in 1968 and is part of the Tata Group. With more than 420,000 employees, it is one of the world's leading technology companies. It is listed in its country on the BSE (ex Bombay Stock Exchange) and on the NSE (National Stock Exchange). It has offices in 46 countries around the world, and one of its proud is that its employee base is composed of 36% women. Also, it has been recognized as a Global Top Employer by the Top Employers Institute.
The company works with clients from different industries that seek to meet business objectives, lead technological transformations and enter the digital era from all its processes. It offers a portfolio of integrated solutions, consulting services and outsourcing. Between March 2018 and March 2019, it generated revenues of $ 20 billion. In the Everest Group Ranking, it is the second company, behind Accenture.
TCS specializes in consulting, interactivity services, analytics, IOT, blockchain, cloud infrastructure, automation, artificial intelligence and industrial engineering, among many other. Consulting and integration services are its main source of income.
COGNIZANT
Cognizant Technology Solutions is a professional services company that helps different organizations transform their technological models and adapt them to the digital era. The company was founded in 1994 by Kumar Mahadeva and is registered in the United States, with headquarters in New Jersey. In 2018, it reached revenues of $ 16.12 billion with its almost 281,600 employees in North America, Europe, India and the rest of the world.
The company offers digital services and solutions, consulting, application development, system integration, application testing, maintenance, infrastructure and business process services. Everything it offers is adapted to the specific needs of each industry, and serves its customers from local and global offices. Cognizant works for banking, capital markets, communications and media, mass consumption, education, health, energy, transportation and retail industries, among others. It offers cognitive, AI, digital engineering, interactivity, IOT and many others.
WIPRO
Wipro is a global-scale Indian company that offers IT services to other companies that seek innovation and digital transformation. It was born in 1945 as an oil manufacturer and in the 1980s entered the business of mini computers and IT at a local level, which was leveraged by software design. Today, it employs 175,690 people, is listed on the NSE of India and on the New York Stock Exchange. Its revenues reached $ 8.23 billion between March 2018 and March 2019.
The group is present in 50 countries and serves more 700 customers from its 21 distribution centers. Its strategy puts digital in the first place to lead the modernization of its customers, bringing connected intelligence, cloud services, cyber security and industrial engineering services. The group obtains 44% of its income through the unit called Modern Application Services (MAS), which aims to become a strategic partner of its customers, offering all kinds of platforms and innovation software, including AI / Cognitive Systems, IoT , blockchain and open source. In the Everest ranking, it is ranked fourth.
HCL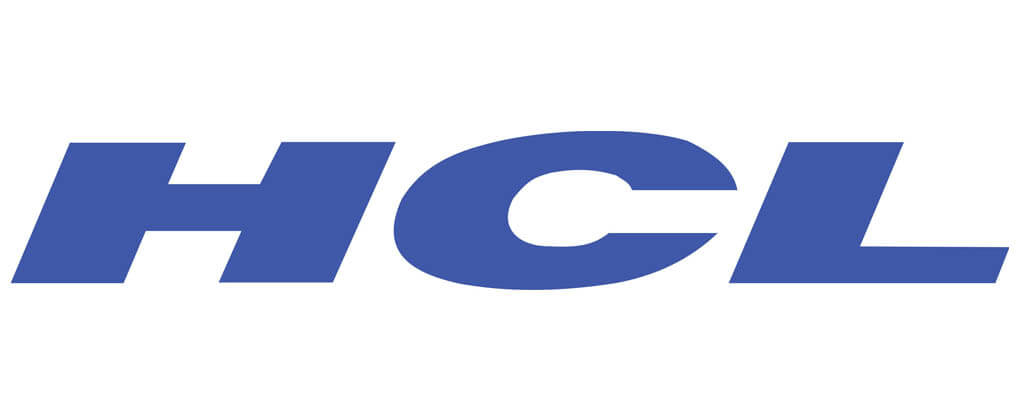 HCL was born in India in 1976 as a start up, which two years later pioneered the introduction of a computer based on an 8-bit microprocessor, when only Apple was doing it worldwide. The company grew, expanded to other areas and today is integrated by three companies: HCL Infosystems, HCL Technologies and HCL Healthcare. In 2018-1019, the group generated revenues of $ 845 million with its 137,965 employees, operating in 44 countries, where the United States generates 55% of its revenues
The company offers strategic applications, infrastructure, engineering, R&D and digital process operations services. HCL Technologies seeks to help its customers accelerate the evolution to next-generation services, including digitalization, analytics, cloud, IOT and automation. The company was listed in the fifth place of the top IT outsourcing service providers of 2018 by the Everest Group ranking.
CAPGEMINI
Capgemini is a company specialized in consulting, technology services and digital transformation, which was created in France in 1967 by Serge Kampf. With more than 200,000 employees, it has operations in 40 countries and in 2018 it achieved revenues of $ 14.6 billion, where application services accounted for 64% of its revenues.
The company seeks to bring innovation to its customers from cloud services and digital platforms. The group is made up of two sub brands, which provide a complete range of solutions for their customers. On the one hand, Capgemini Invent offers consulting and innovation services, combining strategy, technology, data science and creative design. While Sogeti works closely with its clients locally, and creates customized solutions for them. In 2018, it was sixth in the Everest ranking, just one position before IBM.
INFOSYS
Infosys is an IT consulting and services company that was created in India in 1981. A pioneer of the Global Delivery Model (a model for the execution of an IT project by a team distributed around the world), it was the first Indian company in this industry to be listed on NASDAQ. Its customer-focused strategy is defined through five areas: experience, insight, innovate, accelerate and assure. All to help organizations accelerate innovation, increase productivity, reduce costs and optimize the use of resources.
With 228,123 employees in 2018, it reached revenues of $ 11.8 billion. The group has operations in the Americas, Asia Pacific, Europe, the Middle East and Africa, where North America contributes 60% of its income. Infosys has 13 subsidiary companies, which include the EdgeVerve Systems, Kallidus, Panaya and Noah Consulting acquisitions. In the Everest ranking, it appeared as the eighth most important outsourcing company, one position below IBM.
DXC TECHNOLOGY
DXC Technologies started operations in 2017 When CSC and the Enterprise Services business of Hewlett Packard Enterprise got merged. These two companies had been in the computer, IT and software development industry for several decades. This fusion created a group that today serves almost 6,000 clients in more than 70 countries, providing services for digital transformation. With its 130,000 employees, in 2018 it reached revenues of $ 20.75 billion.
The company helps customers to modernize their IT processes, optimize data architectures and make all their systems safe, scalable and orchestrated across public, private and hybrid clouds. The DXC service offer includes ITO; cloud and security services; applications and Industry IP; data, analytics and engineering Services; and advisory. Among its strategic partners, Amazon Web Services, AT&T, Google Cloud, IBM, Microsoft, Oracle, among others stand out. Everest situated it in the ninth position of its outsourcing ranking.
NTT DATA
NTT DATA is the second most important IT company in Japan, which emerged in 1988 from the privatization of the state communications and systems integration company Nippon Telegraph and Telephone (NTT), which had started its business in 1967. Today, It operates in more than 50 countries, has 123,884 employees and reaches annual revenues of $ 14.6 billion.
The group offers professional consulting, systems development and IT outsourcing services. Its solutions address different industries on many platforms, bringing innovation to its customers through the implementation of IOT, Big Data, and AI technologies. In 2011, it was boosted by the acquisition of the US based IT firm Keane, an application services specialist, which has now complemented with infrastructure and business process outsourcing solutions delivered through onsite, nearshore, and offshore resources.
HEWLETT PACKARD ENTERPRISE
Hewlett Packard Enterprise (HPE) broke away from HP in 2015 to form an independent company to provide technology services to other organizations. Through cloud platforms, it seeks to help its clients generate value through data. HPE is defined as a hybrid IT provider, built on secure, next generation and software-based infrastructure.
Five years after its launch, it employs 61,000 people and in 2018, reached revenues of $ 30.85 million, and has 126 offices in 45 countries. Its services are divided into IT solutions (the use of hybrid cloud, data and IT for the transformation of the company), products (software-defined, cloud-enabled enterprise servers and systems to operate at business speed, data storage) and networking.
CONCLUSION
The top 10 IBM competitors are: Accenture, TCS, Cognizant, Wipro, HCL, Capgemini, Infosys, DXC Technology, NTT DATA and Hewlett Packard Enterprise. Together they have raised over $ 146B between their estimated 2M employees. IBM has 350,600 employees and is ranked 7th among its top 10 competitors.
COMPETITORS STATS
| | | | |
| --- | --- | --- | --- |
| NAME | FOUNDED | HEADQUARTERS | EMPLOYEES |
| Accenture | 1989 | Dublin, Ireland | 459k |
| TCS | 1968 | Mumbai, Maharashtra, India | 424k |
| Cognizant | 1994 | Teaneck, NJ, USA | 281k |
| Wipro | 1945 | Bangalore, Karnataka, India | 170k |
| HCL | 1976 | ‎Noida, Uttar Pradesh‎, India | 137k |
| Capgemini | 1967 | Paris, France | 200k |
| Infosys | 1981 | Bangalore, Karnataka, India | 228k |
| DXC Technology | 2017 | Tysons Corner, VA, USA | 130k |
| NTT DATA | 1988 | Kōtō, Tokyo, Japan | 124k |
| Hewlett Packard Enterprise | 2015 | Palo Alto, CA, USA | 61k |
IBM Competitor Crossword
Content from this and other articles on this website can be used as a crossword clue