Top 10 Nike Competitors In 2023
Nike is the world's leading shoe and sportswear brand, which was created in 1964 in Oregon, United States, by the athletic trainer Bill Bowerman and his student Phil Knight, under the name of Blue Ribbon Sports. Two years later, it had its first direct sales store, and in 1972 it became the brand we know.
The company managed to expand rapidly and diversify its product line with several acquisitions from which it only retains Nike, Converse, Hurley and Jordan. At the beginning of the 21st century, Nike already had retail outlets and distributors in more than 170 countries and the famous pipe that composes its logo was already recognized around the world.
Today, it employs almost 77,000 people and the brand has an estimated value of $ 28 billion, with net revenues of $ 36.4 billion in 2018. Throughout its history, it has sought to expand to new markets and targeting new segments of public, adding clothing and sports equipment to the initial shoe business.
Nike has developed a very powerful brand as of very defined marketing strategies that include agreements with celebrities, team and professional athletes sponsorship, as well as school athletic programs. In 2018, its advertising expenses reached $ 3.58 billion. The advertising strategy relies on the figure of the hero to convey emotion and encourage people to take the reins of their own history. Its main strength is the impressive loyalty that has gained from clients.
| | |
| --- | --- |
| NAME | Nike |
| FOUNDED | 1964 |
| HEADQUARTERS | Beaverton, Oregon, USA |
| SIC CODE | 5661 |
| STATUS | Public Independent Company of NYSE |
| INDUSTRY SECTOR | Sale of sports apparel and footwear |
| EMPLOYEES | 77,000 |
| TRADING SYMBOL | NASDAQ: NKE |
Nike similar companies:
lululemon athletica, VF Corporation, Under Armour, Adidas, Reebok, PUMA, Skechers, New Balance, FILA, ASICS and Anta
Nike obtains its income through the design, manufacture and sale of footwear, clothing and sports equipment, which reach the public through distributors as well as direct sales channels worldwide, which include 384 stores operated in the US and 768 outside, or by the eCommerce at the website. It has 523 factories in 41 countries.
Who is Nike's biggest competitor
The biggest competitor of Nike is Adidas, the footwear and sportswear brand that was created in Germany in 1949. With $15 billion in revenues and about 57,000 employees, it is positioned second in the global market behind Nike. Besides holding the most valuable brand in this market, Nike is the leader of the sports footwear segment with 27.4% of the global market share and 77,000 employees.
How Nike Makes Money
Sports shoes
Its main business is the sale of sports and urban use shoes. In 2018, it achieved sales of $ 22.3 billion, positioning itself as sales leader in the sports footwear segment, with 27.4% of the global market share, surpassing its main rivals, Adidas and Asics. For some years now, shoes have become an essential fashion accessory among global consumers, beyond their exclusive use for sports. The growing demand for comfortable and trendy footwear in all age groups has boosted Nike sales, which has managed to innovate and retain its place. It is expected to remain like this for the next five years.
Sports apparel and equipment
Another item where it has also grown is the sale of sportswear, all the garments worn by both the amateur and elite athletes, in various disciplines. This segment generated revenues of $ 10.73 billion in 2018, achieving an annual growth of 9%. Men's clothing dominates Nike sales in all markets. Every year, it gets reinvented in fashion, sizes and new sports to attract more consumers. On the other side, the sports equipment business is the smallest of the company in terms of revenues, which generated $ 1.4 billion in 2018.
Tech developments 
Seeking to maintain its profile as a technological innovator, Nike has diversified to the development of digital tools, such as applications and virtual training programs. Its most recent products, SNKRS (sneakers) –which uses augmented reality to show the brand's latest releases– and Nike Fit app –which helps amateur athletes plan their routines–, allowed boosting online sales of footwear products throughout the world.
ADIDAS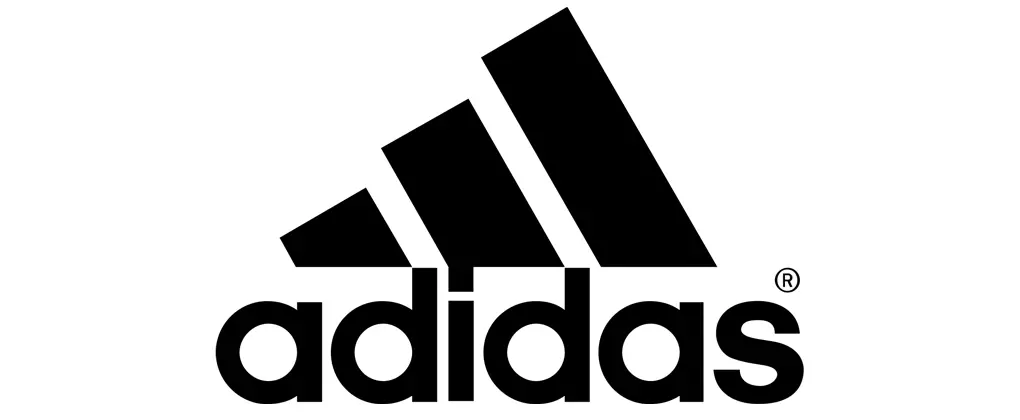 Adidas is a footwear and sportswear brand created by Adolf Dassler in Germany in 1949, which managed to become a global company that today employs 57,000 people and produces 900 million units worldwide, where 50% is apparel, 45% are sneakers and the rest is equipment.
The group owns other brands such as Reebok, TaylorMade and the technology platform for training planning, Runtastic. In addition, it has a participation in the German football club Bayern Munich. In 2018, it achieved sales for $ 14.6 billion, ranking second behind Nike in sports shoes sales.
Among its strengths, there is an important investment in research and development and a great concern for sustainability: it works with organic cotton and does not use plastic in its products. Like its main rival, Adidas has had an aggressive marketing strategy, reaching in 2018 a marketing expenditure of $ 3.5 billion, which represented 14% of its total revenues.
ASICS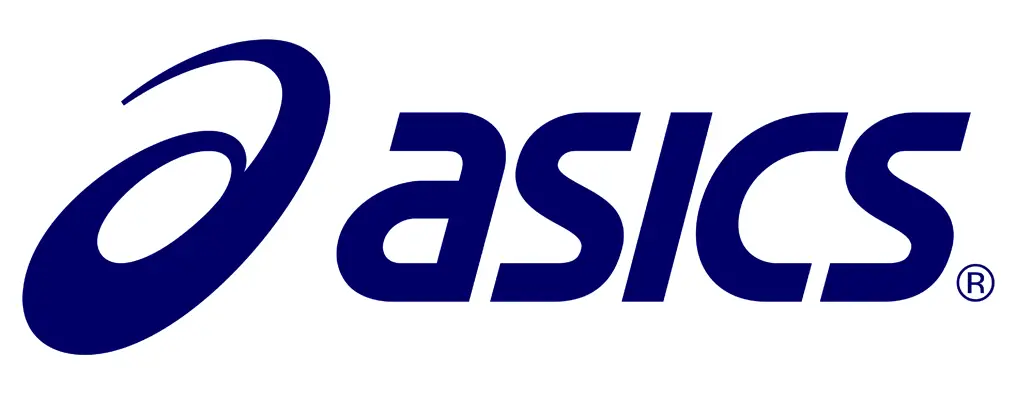 Asics (Anima Sana In Corpore Sano) is the third sports brand worldwide in terms of footwear sales. It was created in Kobe, Japan, in 1949 with the release of its first pair of basketball shoes. Today, it is dedicated to the production and sale of footwear and clothing for different sports around the world. The company operates 54 businesses in 33 countries and has 899 retail stores.
In 2018, it achieved sales of $ 2.9 billion, positioning itself behind Nike and Adidas, based on a strategy that has technology as its main focus, both for design and manufacturing. It has a research center where scientists are seeking for constant innovations.
PUMA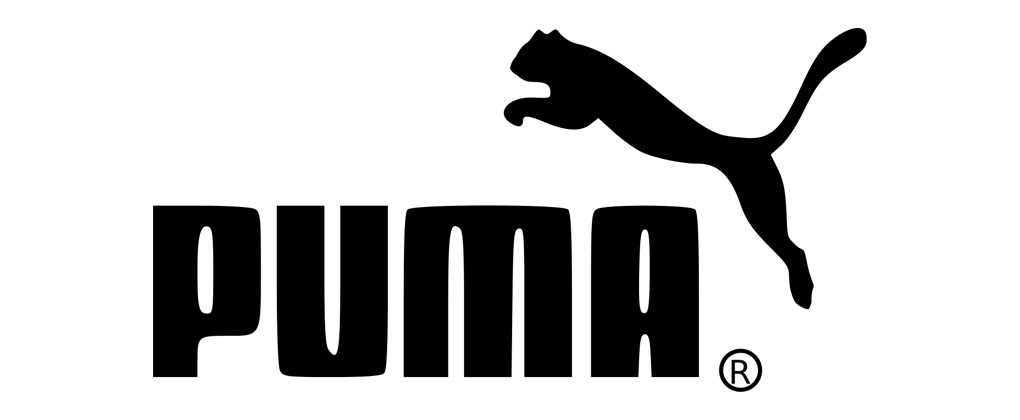 Puma is the sport footwear and clothes brand created in 1948 by Rudolf Dassler (brother of Adidas' creator) in Germany, which from the earliest times already achieved great successes with athletes such as Pele, Guillermo Vilas or the running idol Usain Bolt. The company is dedicated to the design and manufacture of footwear, clothing and sports and casual accessories, where footwear accounts for 47% of its sales.
With almost 13,000 employees, it has gone public in 1996 and reaches $ 5.7 billion in annual sales worldwide. 80% of its production is done through the 126 outsourced factories located in Europe, America and Asia, where China and Vietnam are the main suppliers. In the footwear market, it lost its third place in the hands of Asics and today occupies the fourth position after having achieved sales for $ 2.5 billion in 2018. In addition to the main brand, it operates Stichd, underwear and stockings, and Cobra Puma Golf for shoes, clothes and golf equipment.
UNDER ARMOUR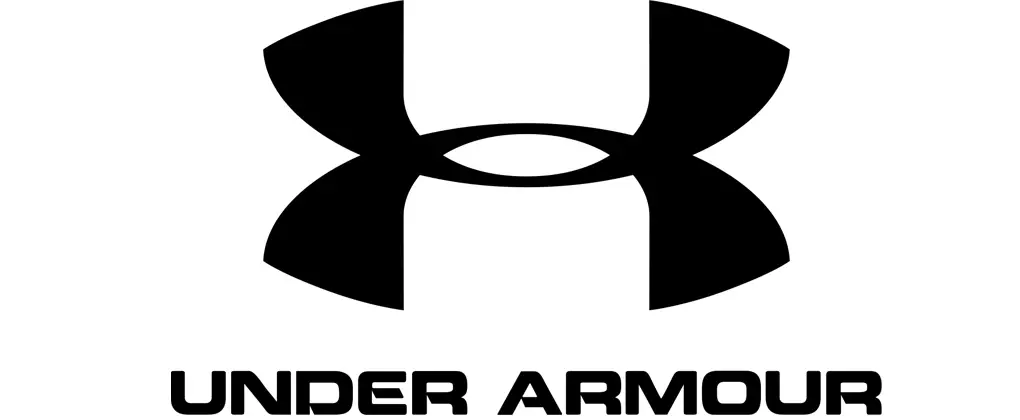 Kevin Plank founded Under Armor in Maryland, USA, in 1995, starting with the design of shirts that were lightweight and comfortable for sports, where the key to success was the use of innovative fabrics. That was followed by the launch of a complete line of clothing. Today, it achieves sales for $ 5.19 billion among all its products (2018), it has 300 factories and 41 offices worldwide. Clothing is the most important business unit, representing 67% of total sales, while 20% corresponds to footwear.
At just 24 years old, it already ranks fourth in the global footwear sales (after earning $ 1.1 billion in 2018) and in 2017, it won fifth place in the world's most valuable sports brands ranking. It employs 15,000 people and operates 166 retail stores only in United States. Like its competitors, its marketing actions are very important, with leading sports figures such as Michael Phelps among its main athletes. In 2017, its marketing expenditure reached $ 565 million
FILA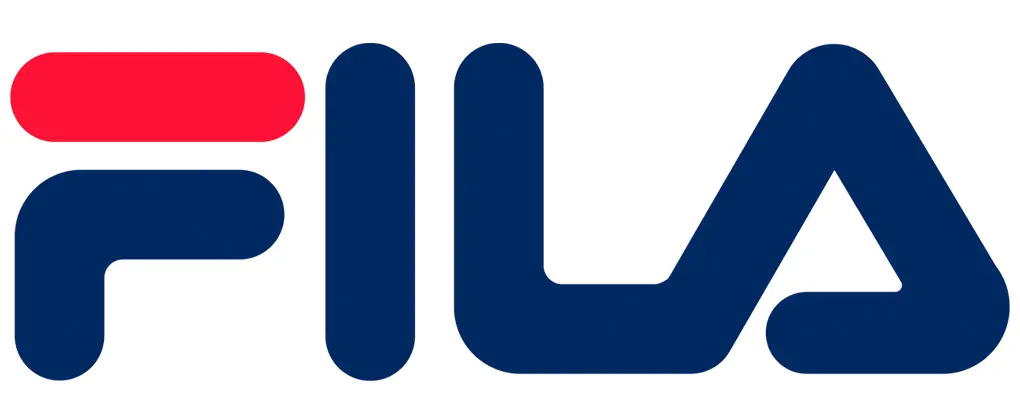 Fila is a clothing and sporting goods brand that was created in Pedemonte, Italy, in 1911 but since 2007 is operated by Fila Korea for all markets in the world with the exception of China, where it is part of the Anta Sports group. Its annual revenue in 2019 will reach $ 1.2 billion and its goal is to fight for the fourth place in the global ranking of sports brands. In China, its revenues reach $ 928 million and there, it is the third brand behind Nike and Adidas.
Fila has operations in 70 countries with 37 licenses and, in the world's footwear market, occupies the seventh place. The brand targets a new generation of consumers, mainly millennials and Gen Z, which represent the main luxury goods buyers. Its portfolio includes sportswear, shoes, swimming articles, bags and uniforms for teams, among many others through all its brands. Fila tops are the most sold category by retailers, although footwear already reaches 23% and is in constantly growth.
ANTA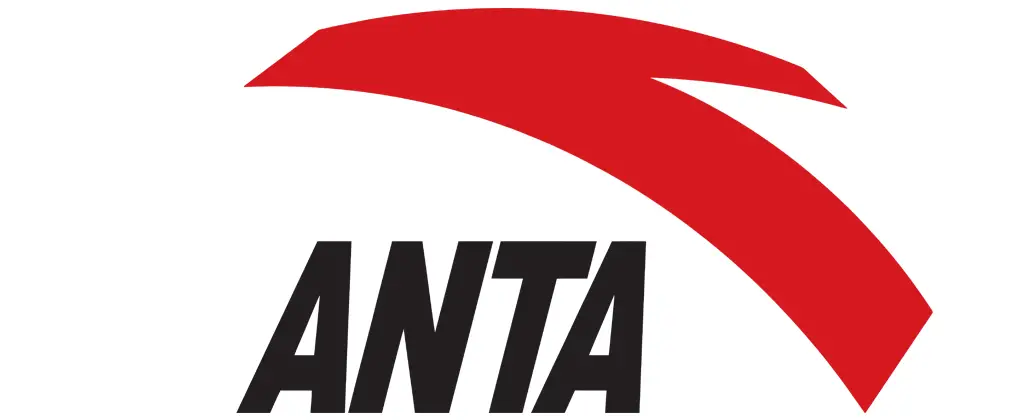 Created in China in 1991, Anta sales footwear, clothing and accessories for sports. It is part of the Anta Sports Products Limited group, which also operates Fila and other brands in that market, where it ranks third in sports companies, behind Nike and Adidas, with 8% market share.
The group has 25,000 employees and only Anta has 10,223 businesses in Chinese cities tier 2, 3 and 4. In 2019, it reached total revenues of $ 1.08 billion, representing 51.2% of the group's market share.
NEW BALANCE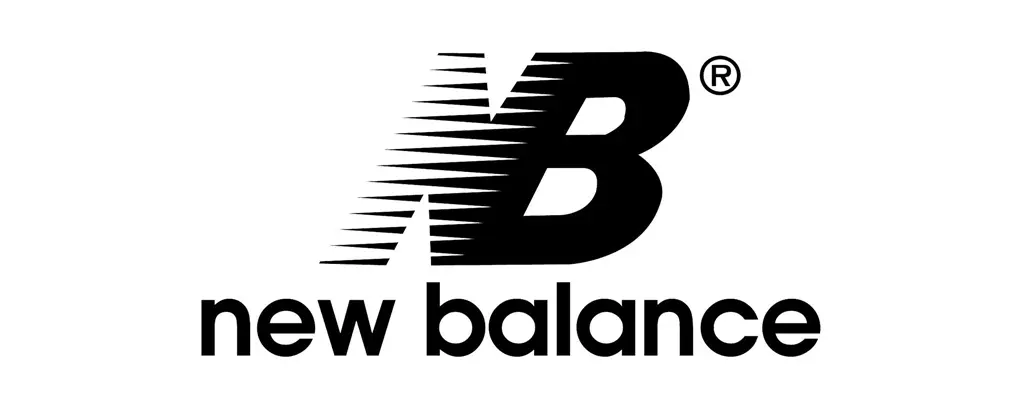 New Balance is a private American company, which was born in Boston in 1906 as an arch supports provider, and it was not until 1960 that it entered the world of footwear. Its factories are in United Kingdom and USA, where it produces 4 million shoes for all types of disciplines, which allows it to position itself with a product of superior value and superior price.
In addition, its footwear include high technological developments with the support of MIT. The brand employs 8,000 people and sells footwear in 120 countries, with an estimated annual revenue of $ 4.5 billion.
ROTHY'S
Rothy's is a women's shoe company, that was born in 2016 as a start-up created by Stephen Hawthornthwaite and Roth Martin. All its products are made from 100% recycled plastic bottles and post-consumer recycled materials. To date, it has already reused 20 million plastic bottles. The company has 70 employees in the United States and 450 in China, who operate the 260 machines that make up the company's own factory. Unlike the big shoe brands, Rothy's owns and controls the entire supply chain.
In 2018, it achieved net revenues of $ 140 million. Such was the success of the company, that attracted funds from Goldman Sachs for $ 35 million and Lightspeed Venture Partners, which injected 5 million. Together with other investment funds, the company has an external financing of $ 42 million and an estimated brand value of $ 700 million. Rothy's works with four models of the Flat, the Point, the Loafer and the Sneaker footwear in a variety of colors.
SKECHERS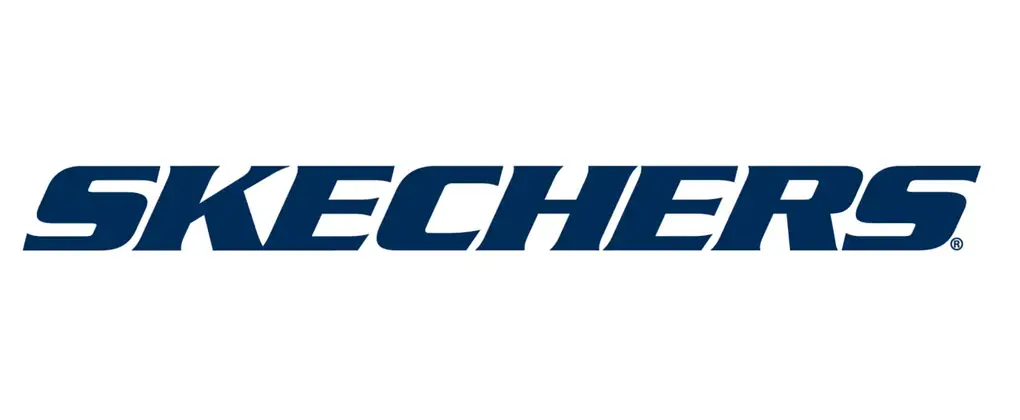 Skechers is a lifestyle and performance shoe brand created in 1992 by Robert Greenberg in California, United States, where its main offices are located. It is listed in the New York Stock Exchange and ranks sixth in the shoe sales ranking. With net revenues of $ 4.64 billion and 170 million pairs of footwear delivered in 2018, it is one of the fastest growing companies.
With 12,600 employees, Skechers is a global brand present in 170 countries. It has 70 offices and showrooms, and more than 3,300 stores. It offers all kinds of footwear, from running shoes to semi-dressy sandals and shoes in casual and trendy styles for men and women from 19 to 40 years. It supports its strategy in high quality, a large investment in advertising and a diversified global and domestic distribution.
ALLBIRDS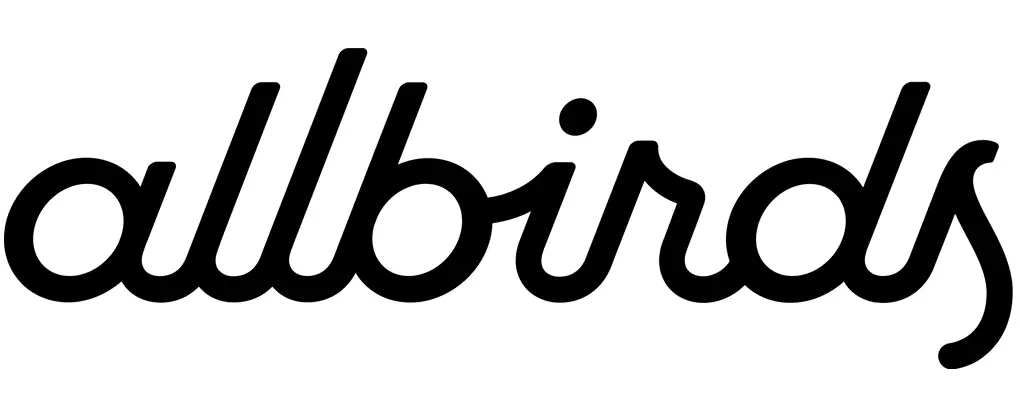 Allbirds is a start-up of American-New Zealander footwear, founded in 2015 under the concept of designing comfortable and eco-friendly sneakers made of merino wool. Its growth has been so great that it managed to attract $ 77.5 million from 17 investors.
Today, its market value is estimated at $ 1.4 billion, generates annual revenues of $ 100 million and stands out for a significant investment in IT. The company has retail stores in five countries in Europe, Asia and Oceania, in addition to the US. It employs 280 people and offers six models of sneakers for men and women.
CONCLUSION
The top 10 Nike competitors are: Adidas, Asics, Puma, Under Armour, Fila, New Balance, Anta, Rothys, Skechers and Allbirds. Together they have raised over 32.7 B between their estimated 140,000 employees. Nike has raised 34.5 B with 77,000 employees and is ranked 1st among it's top 10 competitors.
COMPETITORS STATS
| | | | |
| --- | --- | --- | --- |
| NAME | FOUNDED | HEADQUARTERS | EMPLOYEES |
| Adidas | 1949 | Herzogenaurach, Germany | 57k |
| Asics | 1949 | Minatojima-Nakamachi, Japan | 9k |
| Puma | 1948 | Herzogenaurach, Germany | 13k |
| Under Armour | 1995 | Baltimore, USA | 15k |
| Fila | 1911 | Seoul, South Korea | 1k |
| Anta | 1991 | Xiamen, China | 25k |
| New Balance | 1906 | Boston, USA | 8k |
| Rothy's | 2016 | San Francisco, USA | 520 |
| Skechers | 1992 | Manhattan Beach, USA | 12k |
| Allbirds | 2015 | San Francisco Bay, USA | 280 |
Nike Competitor Crossword
Content from this and other articles on this website can be used as a crossword clue