Top 10 Samsung Competitors In 2023
Samsung was founded in 1969 and quickly established itself as a major South Korean manufacturer. It primarily made home electronic products before later venturing into the production of semiconductors. By 1978, it had become the largest producer of black-and-white TVs in the world at 4 million TVs. It also established its first overseas office in the US in the same year. Samsung's global expansion continued through the 1970s and 80s as it also diversified its business portfolio into optical telecommunications, advanced network architectures, and nanotechnology. As of 2019, it was the second-largest technology company in the world. Its revenue for 2019 was $206 billion. It had 309,630 employees.
| | |
| --- | --- |
| NAME | Samsung Electronics |
| FOUNDED | 1969 |
| HEADQUARTERS | Suwon-si, South Korea |
| SIC CODE | 5731 |
| STATUS | Public |
| INDUSTRY SECTOR | Electronics |
| EMPLOYEES | 309,630 |
| TRADING SYMBOL | KRX: 005930 |
Samsung similar companies:
Apple, LG Electronics, Sony, HTC, Huawei Technologies, Intel, Electrolux, Lenovo Group Limited, Panasonic Corporation, and Whirlpool.
How Samsung Makes Money
Samsung Electronics is one of the largest manufacturers of consumer electronics and components in the world. It is best known for a wide range of electronic products ranging from home appliances, TVs, and mobile phones. However, the company also produces components such as display and memory panels. Samsung makes its money from three main business segments; Consumer Electronics, IT & Mobile Communications, and Device Solutions.
Consumer Electronics
In the consumer electronics segment, the company manufactures and sells a number of appliances such as refrigerators, TVs, monitors, washing machines, air conditioners, and air conditioners among others. It also manufactures health & medical equipment like mobile digital X-ray GM85, in-vitro diagnostics, mobile CT scanners, digital radiography systems, and diagnostic ultrasound systems.
IT & Mobile Communications
Besides the sale of mobile phones, Samsung also makes money in this segment from the production of telecommunications equipment for mobile networks, Samsung wearables, accessories, and IoT (Internet of Things) services. The company has sold over 400 million mobile devices globally.
Device Solutions
In the last segment, Samsung earns its revenue from memory, System LSI, and foundry businesses. The company is the global market leader in the production of memory semiconductors. Some of the products that fall under memory business include DRAM, mobile DRAM, and consumer SSDs. Samsung's Dual-Pixel image sensor and FinFET process technology among other products fall under the System LSI business. Lastly, the foundry business consists of FinFET mobile SoCs (System-on-Chips) and the FD-SOI (Fully Depleted Silicon on Insulator).
Apple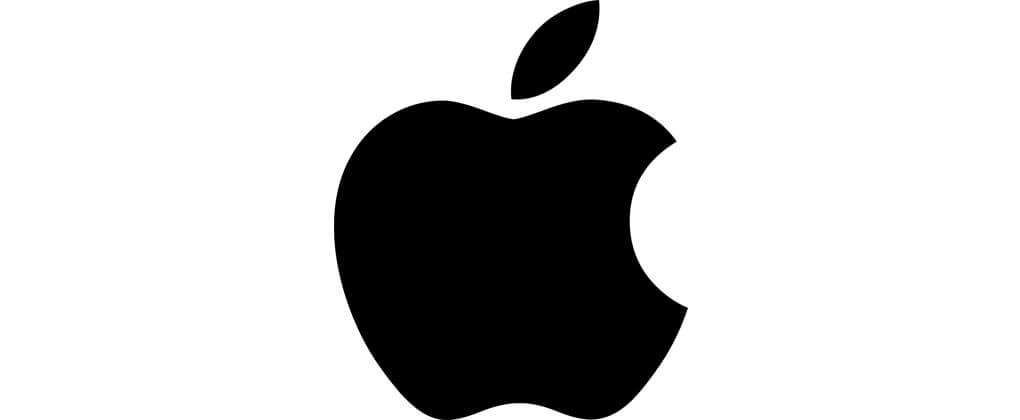 Headquartered in Cupertino, California, Apple is an American multinational tech company that designs, produces, and sells consumer electronics and computer software. It also offers online services such as the Apple store, iTunes stores, iMessage, iCloud, Apple Music, and Apple TV+ among others. Apple is the second-largest tech company in the world. The company was founded in 1976 by Steve Jobs, Steve Wozniak, and Ronald Wayne. It developed and sold the Apple I personal computer designed by Wozniak. Wayne sold his shares in the company within two weeks. The company grew through the sales of its computers including the Apple II and later diversified into other tech products. As of 2019, Apple's revenue was $260.17 billion and it had 137,000 employees.
Both Apple and Samsung are two of the largest tech companies in the world. What started as a supplier-customer relationship (Samsung supplied Apple with flash memory for its iPod) has turned out to be one of the biggest rivalries ever. They have sued and countersued each other for patent infringement. In 2014, a leaked Samsung strategy document revealed that its top priority was to beat Apple. It may have succeeded in the mobile phone front (the largest with 31.38% of the market share), but Apple still stays on top in terms of revenue.
LG Electronics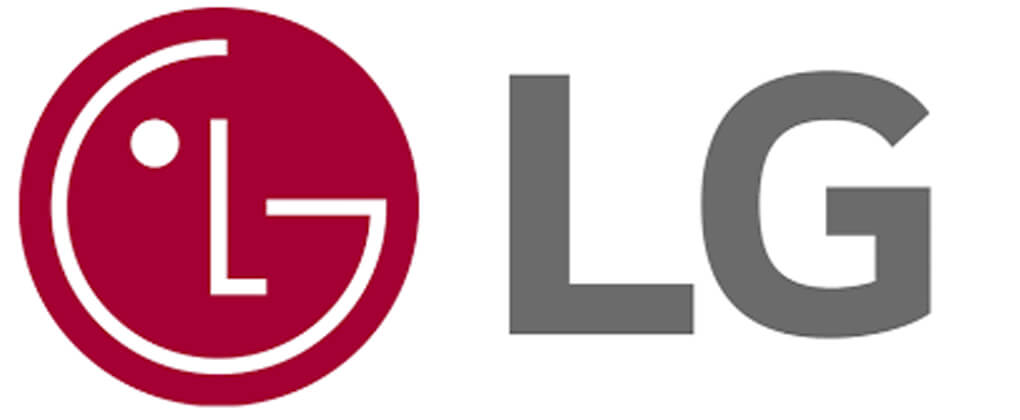 LG Electronics was established in 1958 as Goldstar to help South Korea rebuild itself after the Korean war. The aim was to have locally-produced consumer electronics and home appliances. The company produced the first radios, TVs, air conditioners, refrigerators, and washing machines in South Korea. By 2005, LG Electronics had become a global brand. It operates four key business units- mobile communications, home entertainment, home appliances and air solutions, and vehicle components. Headquartered in Seoul, South Korea, LG electronics had 39,422 employees and a $55.76 billion revenue turnover as of 2019.
Both headquartered in the same city, the battle between two of South Korea's biggest tech giants is not only for control of the local market but also for the global stage. It is a rivalry that has at one time in 2013 escalated to police raids after LG accused Samsung of spying on it. Samsung and LG have been particularly locked in disputes about patent infringement with regards to OLED technologies. It is no doubt that Samsung wins on overall revenue and in mobile phone sales, but LG comes out on top in home appliances.
Sony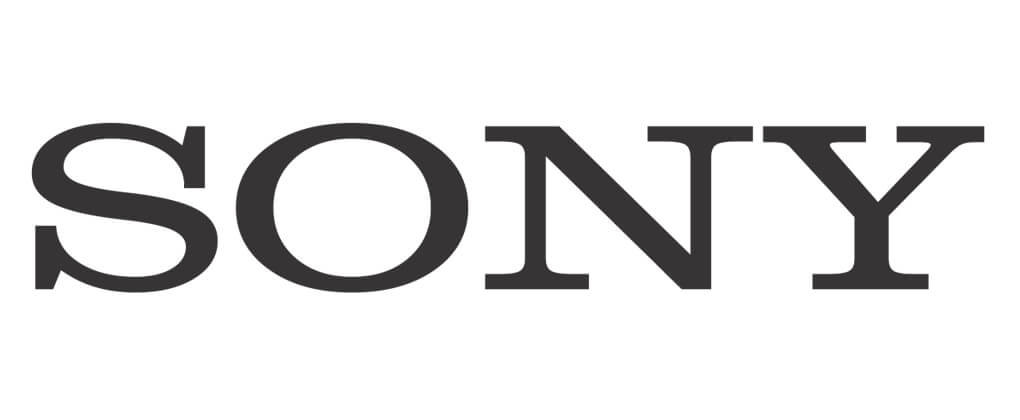 Sony was founded in 1946 as Tokyo Telecommunications Engineering Corporation by Masaru Ibuka. At the time, it only had 20 employees producing telecommunications and measuring equipment. It rebranded to Sony Corporation in 1958. In 1982, Sony launched the world's first-ever CD player known as CDP-101. The company is also credited with the launch of the first OLED TV globally in 2007. Sony has grown over the years and offers a diverse range of tech products in the following segments: electronics products & solutions, game & network services, pictures, music, and imaging & sensing solutions. The company also offers financial services. Its revenue for 2019 was $77.99 billion. Sony employs 114,400 people.
Masaru Ibuka had one goal for Sony- to be a company of first's both in Japan and globally. It has pretty much lived up to its goal in the tech industry. Sony's revenue is about three times less than that of Samsung. But Samsung recognizes Sony's strong standing in the tech space. In 2006, the two partnered to launch a joint venture, S-LCD Corporation, for the production of 8th generation amorphous TFT LCD panels.
HTC
Headquartered in Taoyuan City, Taiwan, HTC was founded in 1997 and started off as an original design and equipment manufacturer producing laptops. It then started making smartphones that were mostly based on Windows Mobile. After that, HTC became a member of the Open Handset Alliance which consists of mobile network operators and handset manufacturers developing Android mobile OS. The HTC Dream, which was marketed by T-Mobile under the brand name T-Mobile G1, was the first Android phone in the market. HTC started diversifying its product portfolio in 2016 and sold its smartphone-related IP rights to Google a year later. It produced the HTC Vive virtual reality platform in partnership with Valve. The company also makes blockchain phones. In 2019, it had 15,000 employees and a revenue turnover of $333 million.
HTC has been on a steep decline in the last 8 years. Its revenues went from $2 billion in 2017 to just $333 million in 2019. The company found itself unable to compete with Samsung in the Android smartphone space and sold its IP rights to Google in 2017. Samsung might soon have to find another competitor if HTC's decline continues.
Huawei Technologies
Huawei was founded in 1987. It is a private company that is fully owned by Huawei employees through the Union of Huawei Investment & Holding Co., Ltd. Headquartered in Shenzhen, China, the company is a multinational manufacturer of smart devices and ICT infrastructure. Huawei sells its products in more than 170 countries around the world. The company controls 15.2% of the global smartphone market, making it the third-largest smartphone manufacturer globally. As of 2019, Huawei had 194,000 employees and a revenue turnover of $122 billion.
Huawei had a good 2018. Its smartphone market share rose from 15.9% in 2018 Q1 to 16.2 in Q4 and 18.9% in Q1 of 2019. Then its troubles started. It got caught in the trade war between the US and China and was accused of acting as a spy agent for the Chinese government. By the last quarter of 2019, it had gone down to 15.2%. In terms of revenue, Huawei makes just slightly more than half that of what Samsung makes.
Intel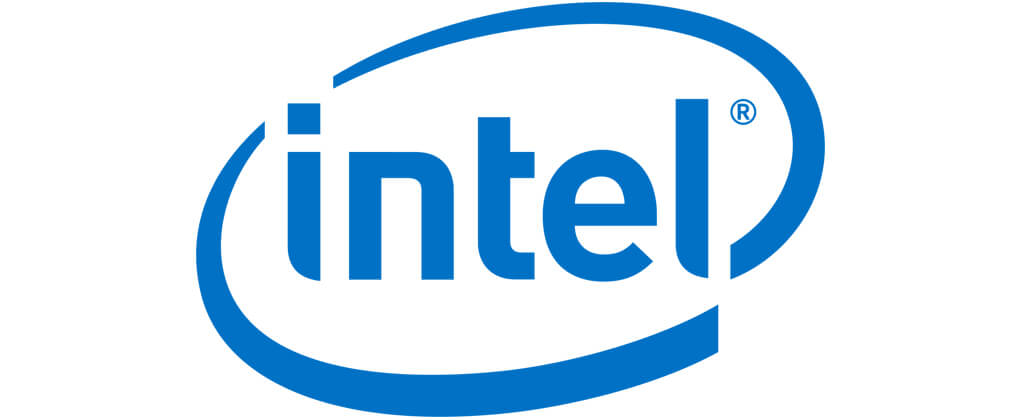 Intel is the largest manufacturer of semiconductor chips in the world. Headquartered in Santa Clara, California, the company is credited with the invention of the x86 microprocessor series commonly used in most personal computers. Some of the PC manufacturers who use Intel's microprocessors include HP, Lenovo, Apple, and Dell. Intel also produces embedded processors, graphic chips, flash memory, integrated circuits, network interface controllers, and motherboard chipsets besides other computing and communications devices. The company was founded in 1968 by Robert Noyce and Gordon Moore. As of 2019, Intel had 110,800 employees and $71.96 billion in revenues.
Intel has finally regained its place as the biggest chipmaker after being overtaken by Samsung in 2017. But Intel understands how important Samsung is to its business. Faced with a short supply of central processing units (CPUs), Intel overlooked the biggest foundry manufacturer (TSMC) and turned to Samsung last year. 
Electrolux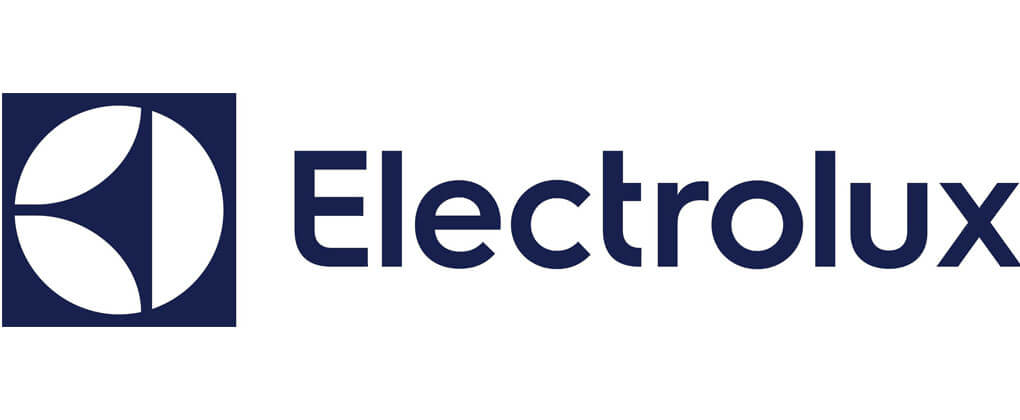 Electrolux is a home appliances manufacturer based in Stockholm, Sweden. It is the third-largest home appliances manufacturer in the world. The company was established in 1919 after Svenska Elektron AB merged with Lux AB Electrolux started by selling Lux branded vacuum cleaners across Europe before diversifying into other major appliances such as refrigerators, washing machines, dishwashers, and food service equipment. Electrolux has grown through the years mainly through acquisitions and mergers. It employed 48,652 people in 2019 and had a revenue turnover of $11 billion.
Electrolux primarily focuses on the home appliances industry. In that segment, only Breville (2nd) and Amana Corporation (1st) are ahead of it. Samsung comes five places below it at number 8. While it can't match up to Samsung in terms of revenue, at least it beats it in one sector of the industry.
Lenovo Group Limited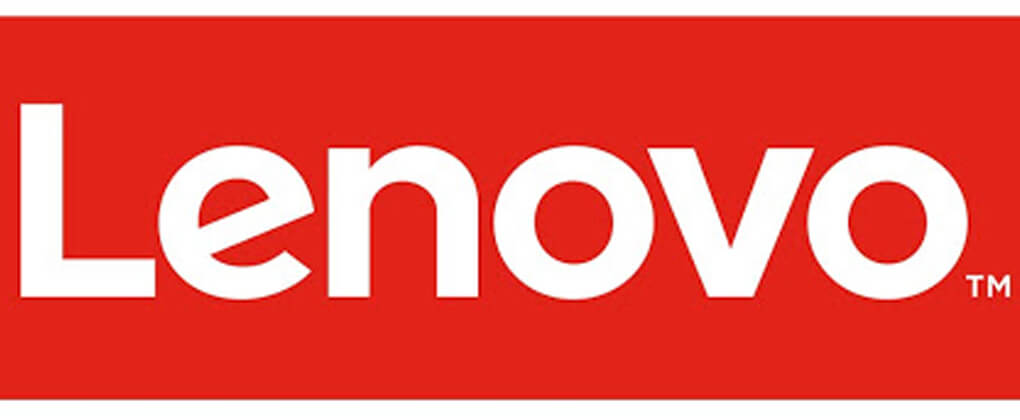 Lenovo was founded by Liu Chuanzhi and 10 other investors in 1984. Its original name was Legend Holdings and was rebranded to Lenovo in 2004. The company was funded by the Chinese Academy of Sciences in the initial years. Within its first eight years, it had grown into the largest PC company in China. Today, it has diversified into smartphones, tablets, smart TVs, workstations, storage solutions, servers, IT management software, and apps. Lenovo has 55,000 employees. Its revenue turnover for 2019 was $51.03 billion.
Lenovo and Samsung go head-to-head in the consumer electronics segment. It has become a common debate among consumers which brand to go for when it comes to laptops, smartphones, and tablets. Each individual consumer has their own preferred brand. But the revenues clearly show that buyers love Samsung more.
Panasonic Corporation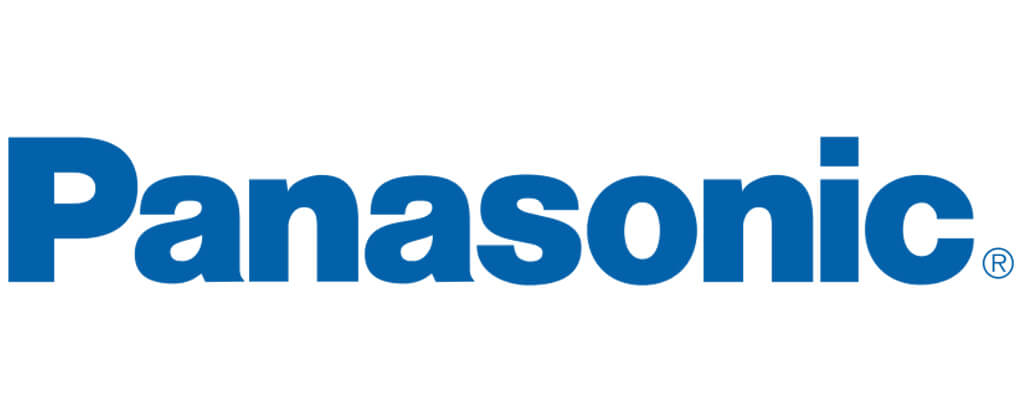 Panasonic was founded in 1918 by Konosuke Matsushita. It was incorporated in 1935 under the name Matsushita Electric Industrial Co., Ltd. before rebranding to Panasonic in 2008. The company started out as a manufacturer of lightbulb sockets before expanding its product portfolio into other technology products such as TVs, mobile phone software, SD cards, home network systems, digital cameras, and air conditioners among others. As of 2019, Panasonic had a revenue turnover of $72.5 billion and 271,869 employees.
In 2012, Panasonic was the fourth-largest TV manufacturer in the world. It has since fallen down the pecking order and doesn't even rank in the top 5 anymore. Samsung, on the other hand, has maintained its hold on the top and keep growing each year with new products and innovations.
Whirlpool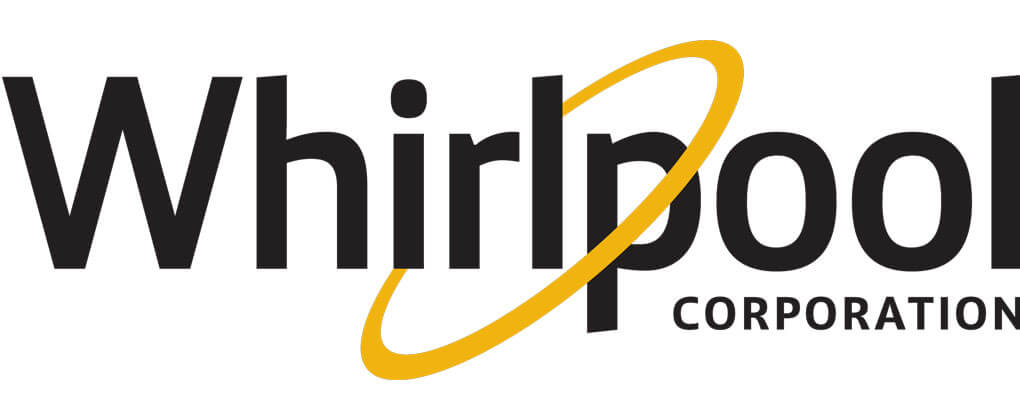 Headquartered in Benton Harbor, Michigan, Whirlpool makes and sells home appliances under brands such as Whirlpool, KitchenAid, Maytag, Gladiator GarageWorks, and JennAir among others. The company operates nine manufacturing plants spread across the United States. Founded in 1911 as Upton Machine Company by Louis and Emory Upton, the company started by manufacturing electric motor-driven wringer washers. Today, the company is the largest manufacturer of home appliances. Its revenue for 2019 was $20.42 billion. The company employs 77,000 people.
Even though its revenue is 13 times more than that of Whirlpool, Samsung has to bow down to it in the home appliances segment where it reigns supreme. The difference in their revenues is mainly because Whirlpool has restricted itself to the home appliances segment while Samsung has diversified its products across the entire electronics industry.
Conclusion
The top 10 Samsung competitors are: Apple, LG Electronics, Sony, HTC, Huawei Technologies, Intel, Electrolux, Lenovo Group Limited, Panasonic Corporation, and Whirlpool. Their total revenue for 2019 was $743.16 billion. Cumulatively, they had a total of 1,060,443 employees. Apple is Samsung's biggest competitor.
Competitors Stats
| | | | |
| --- | --- | --- | --- |
| NAME | FOUNDED | HEADQUARTERS | EMPLOYEES |
| Apple  | 1976 | Cupertino, California | 137,000 |
| LG Electronics | 1958 | Seoul, South Korea | 39,422 |
| Sony | 1946 | Tokyo, Japan | 111,700 |
| HTC | 1997 | Taoyuan City, Taiwan | 15,000 |
| Huawei Technologies | 1987 | Shenzhen, China | 194,000 |
| Intel | 1968 | Santa Clara, California, | 110,800 |
| Electrolux | 1919 | Stockholm, Sweden | 48,652 |
| Lenovo Group Limited | 1984 | Quarry Bay, Hong Kong | 55,000 |
| Panasonic Corporation | 1918 | Osaka, Japan | 271,869 |
| Whirlpool | 1911 | Benton Harbor, Michigan | 77,000 |
Samsung Competitor Crossword
Content from this and other articles on this website can be used as a crossword clue