Top 5 Ford Competitors In 2023
The iconic and revolutionary American multinational automaker company was founded by entrepreneur Henry Ford in 1903. The American entrepreneur forever changed the automobile industry in the United States by utilizing proper logistics and distribution of his automobiles. Henry Ford made cars accessible and affordable to the upper and middle class. Henry Ford developed the process of using an assembly line to produce automobiles, which was unheard of at the time. Coming a long way, Ford Motors generated a total revenue of US$155.9 billion in 2019, securing their 12th place on the Fortune 500 List.
| | |
| --- | --- |
| COMPANY NAME | Ford Motor |
| FOUNDED | 1903 |
| HEADQUARTERS | Dearborn, Michigan, U.S. |
| SIC CODE | 5511  |
| STATUS | Public |
| INDUSTRY SECTOR | Automotive |
| EMPLOYEES | 190,000 |
| TRADING SYMBOL | F |
Ford similar companies:
Toyota, General Motors, Tesla, Suzuki, FCA US, Ferrari, Chevrolet, Volkswagen, Mercedes-Benz, BMW, Honda, and Hyundai.
Who is Ford's biggest competitor
The biggest competitor of Ford is Honda, which accounted for 5.46% of the global automotive market in 2019, where it is positioned third behind Ford, the second-largest car brand with 5.6% of the share. Founded in 1946, Honda is the Japanese multinational group that produces 5.2 million motor vehicles a year, employs 215,000 people and reported $215 billion in revenues in 2019. Ford generated $156 billion with 190,000 employees in the same period.
How the company makes money
Ford Motors has been one of the top automobile brands for an entire century. With over 190,000 employees and US$258 billion in assets, it's safe to say that the American giant rakes in tons of money annually. Currently, Ford is the second-largest automobile manufacturer in the United States.
Automotive
The automotive industry has always been one of the biggest markets in the 21st century. According to analyst's estimates, the global automotive industry is worth around US$4 trillion dollars. America is one of the world's biggest markets for cars, and is estimated to have 88 percent of Americans being car owners.
Ford's most profitable market has always been the automotive industry. With nearly 120 years of services and great products, the American company has become a global household name.
Stocks
Investing in stocks is one of the best things anyone can do with a large sum of money. Stocks is a way of owning a part of a company by investing your money into it to receive a share. When a company does well, the prices of their shares increase and that's when individuals or companies sell their shares or stock for a bigger price than when they bought it.

Ford does exactly this but to fellow competitors and rivals. Ford focuses almost all of its resources in the automotive industry, because of this the American automaker also invests in stocks.
Toyota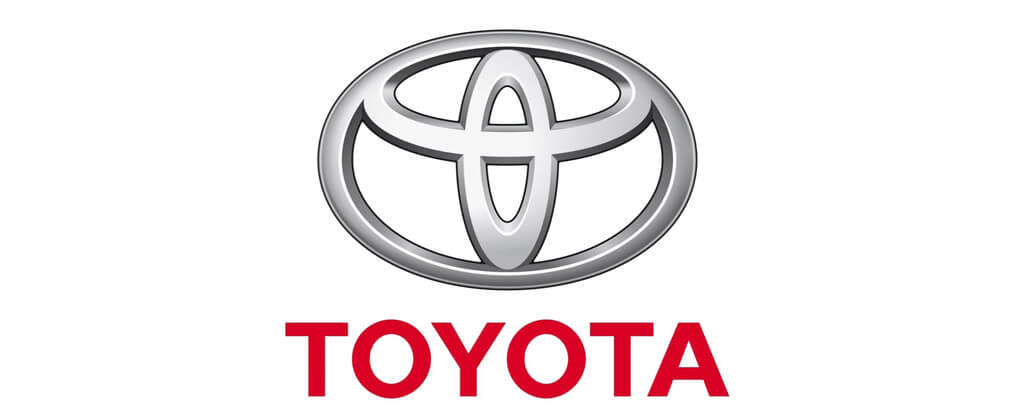 Toyota Motor is a Japanese multinational automotive manufacturer that was founded in 1937 after 13 years of operating as a manufacturer of automatic looms. The Japanese company was listed as the tenth-largest company in the world by revenue, on the Fortune 500 list. With over 359,000 employees and US$273 billion in revenue as of 2019, Toyota is regarded as the number one car company in the world.
Toyota has the highest resale value among its competing rivals and has a reputation to have engines that would last you decades! Toyota's excellent quality of cars was legendary at a certain point. The Japanese company was also the first car company to manufacture more than 10 million vehicles in a year.
With ratings and critics always comparing the two car company giants, let's look at where these ratings actually matter. Toyota wins in a lot of aspects when it comes to medium and small size cars, Toyota easily takes the cake by outperforming Ford in ratings and variety. Ford however wins in the large cars and truck business.
Mercedes-Benz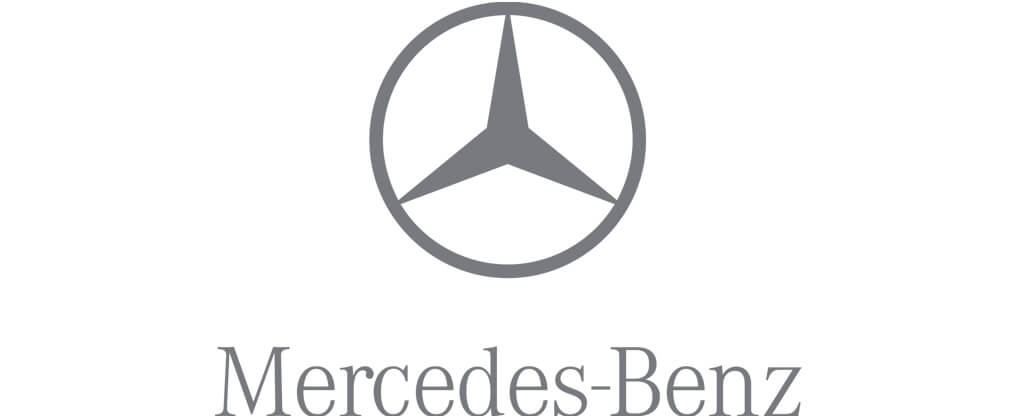 The German automobile company was founded in 1926 when companies of Karl Benz and Gottlieb Daimler's merged. Mercedes-Benz is one of Daimler AG's subsidiaries, which is the corporation that Mercedes-Benz works under. 
One of the more exotic and luxurious car companies on this list, the Mercedes-Benz was the largest seller of premium cars in 2018. In 2019, Mercedes-Benz generated a total revenue of US$105 billion, making more than half the revenue of Daimler AG's assets. 
Ford cars are affordable, practical and even considered as tools when you choose pick-ups and trucks. What Mercedes offers are high-class fancy luxury vehicles with more looks than practical usage. The two companies have very different demographics, yet despite that Ford outsells Mercedes in sheer volume.
BMW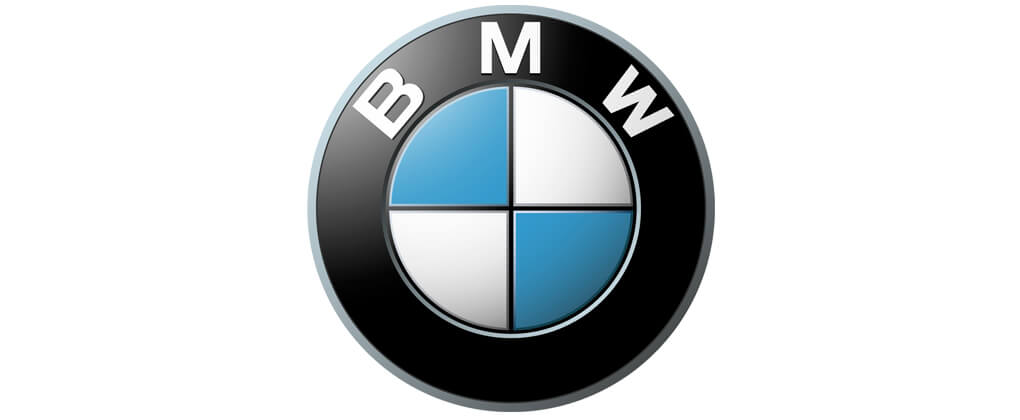 Bayerische Motoren Werke or BMW  is another German multinational company that specializes in producing fancy luxury vehicles and motorcycles. The company was founded in 1916 by Gustav Otto, Franz Josef Popp, Karl Papp, and Camilio Castiglioni as an aircraft engine manufacturer. In 2017 BMW was the 14th largest manufacturer of vehicles with over 2.5 million in production yearly.
The BMW dream is a lifestyle and has always been what the German company sold. Owning a BMW was not just about possessing a fancy car, but a lifestyle of luxury and professionalism. 
Just like Mercedes, BMW caters to the upper class, the ones who can afford an expensive vehicle and show for it as a status symbol both socially and professionally. Despite their obvious difference in company philosophy, Ford's appeal to the general population has definitely helped them sell more cars than their competitor.
Honda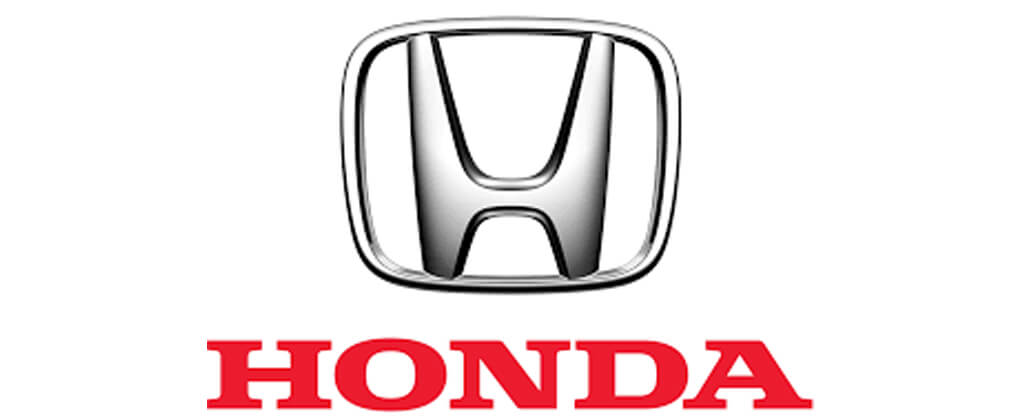 The Japanese multinational conglomerate is the first brand on this list that expands to more than vehicles. Honda was founded in 1946 by Soichiro Honda and in 1959 has since been the world's largest motorcycle manufacturer. In 2017, Honda was listed as the 7th largest manufacturer of motor vehicles with a production amount of 5.2 million.
Honda has been an iconic household name even before it entered the U.S. market with the slogan "Only nice people ride Honda's". With over 215,000 employees and a yearly revenue of US$215 billion as of 2019, it is one of the largest car companies in the world.
Ford and Honda are both automobile companies that cater to the general majority, although Honda has its own fancy luxury brand called Acura. Honda's make Japanese vehicles that feel more premium and performance-oriented while Ford also focuses on performance while still retaining the American atmosphere of sturdy and big.
Hyundai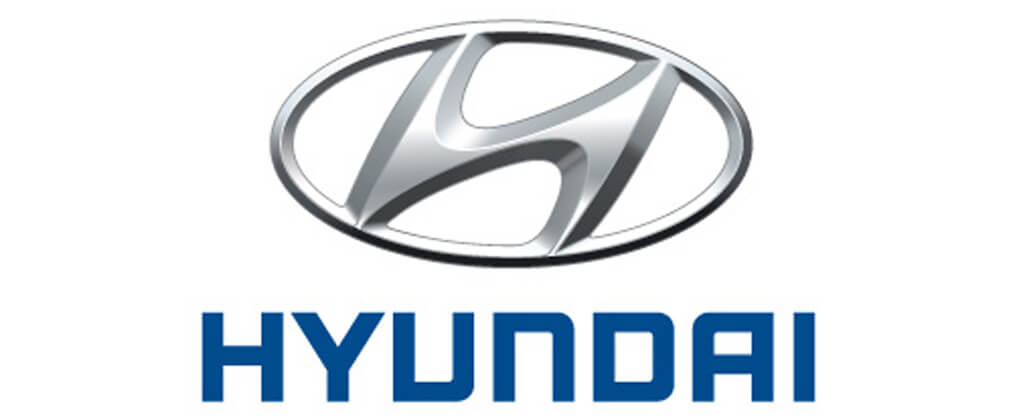 The giant South Korean multinational conglomerate was founded in 1947 and owns companies in various industries. The Hyundai Motor Group was formed in 2000 when car company giant Kia Motors was purchased by Hyundai. 
The Korean automaker made a total revenue of US$224 billion in sales and boasts a workforce of 262,000 employees. In 2017, Hyundai was also the third-largest vehicle manufacturer by production volume.
Hyundai has made a lot of great cars with statistics and tests to reinforce the quality of their vehicles, but sadly a lot of wrong misconceptions about the brand are pervasive among rumors. Ford on the other hand has decades of good stories and prejudices.
Conclusion
The top 5 Ford direct competitors are: Toyota, Mercedes-Benz, BMW, Honda, and Hyundai. Together these companies employ 1.1 million people worldwide, with Ford employing only 190 thousand people and ranked 4th among Ford's Top 5 competitors. The top 5 competitors average about 224 thousand employees. 
COMPETITORS STATS
| | | | |
| --- | --- | --- | --- |
| NAME | FOUNDED | HEADQUARTERS | NO. OF EMPLOYEES |
| Toyota | 1937 | Toyota City, Japan | 359,000 |
| Mercedes-Benz | 1926 | Stuttgart, Germany | 152,000 |
| BMW | 1916 | Munich, Germany | 133,000 |
| Honda | 1946 | Minato, Tokyo, Japan | 215,000 |
| Hyundai | 2000 | Seoul, South Korea | 262,000 |
FORD Competitor Crossword
Content from this and other articles on this website can be used as a crossword clue