McDonald's Similar Companies, Competitors and Alternatives In 2023
If you are a die-hard fan of McDonald's, then we don't need to say anything about the company here, for it has been reiterated time and again in several newspaper articles, books, movies, and TV shows. Before getting right to the point, here's a teensy review for those who like to live under a rock.
McDonald's is the largest restaurant chain on the planet, with over a whopping 38,700 outlets spread throughout every continent, except of course Antarctica where no one but dedicated scientists deign to reside. The company has a complicated history to say the least, but it is definitively credited to invent the "speedee service system" which catered to ultra-quick service for drive-ins.
It was from there that it started to grow into the multinational conglomerate that it is today. Fast food became faster, and quality burgers transformed into much better quality. And for all you statistically inclined individuals, here's a well-researched data table for you to analyze.
| | |
| --- | --- |
| Name | McDonald's Corporation |
| Founded | 1940 |
| Headquarters | Chicago, IL |
| SIC Code | 5812 |
| Status | Public, Independent Company |
| Industry Sector | Restaurant |
| Employees | 200,000 |
| Trading Symbol | NYSE: MCD |
How McDonald's makes Money
McDonald's makes money by franchising its product to lease owners around the globe. It started off as a speed-focused food service, later expanding into other genres of fast food. The taste of every food product is curated to satisfy the palate of every individual in the world. For instance, Mexicans and Indians are given the spicy taste in their burgers, whereas those of the UK and the US are provided with the cheesy flavor.
In essence, McDonald's makes profits by quickly preparing the right kind of food for the right kind of customer. You may be hard put to find another restaurant chain that takes the same degree of care in cooking their food to suit the regional palate, while also maintaining the rugged taste of America.
Restaurants / Real Estate
McDonald's deals in the food industry, cooking special types of food for special people. But its secondary aim is also to expand its regime into as many regions as possible, which makes it a real estate giant as well. It is famous for its scrumptious hamburgers, along with chicken sandwiches and french fries. Its breakfast items and beverages are sumptuous as well.
McDonald's may have started off as a single fast food restaurant in San Bernardino, but it has grown into a multinational sensation in 2022. It is currently among the most sought-after eateries anywhere around the planet. Indeed, it has taken the restaurant industry by storm, and with great results, for it presently generates revenue of more than $21 billion!
Companies Similar to McDonald's
McDonald's offers a whole range of curated American delicacies, right from their basic hamburgers to their widely popular soft serves. It's hard to find other companies that offer similar kinds of range and quality in their food products. Nonetheless, here are the top 10 competitors to this fast food giant.
Competitors to McDonald's
The biggest rivals to McDonald's are Burger King, Subway, KFC, Domino's, Taco Bell, Pizza Hut, Starbucks, Dunkin' Donuts, Wendy's, and Chipotle. Let's discuss McDonald's similar companies in more detail.
Burger King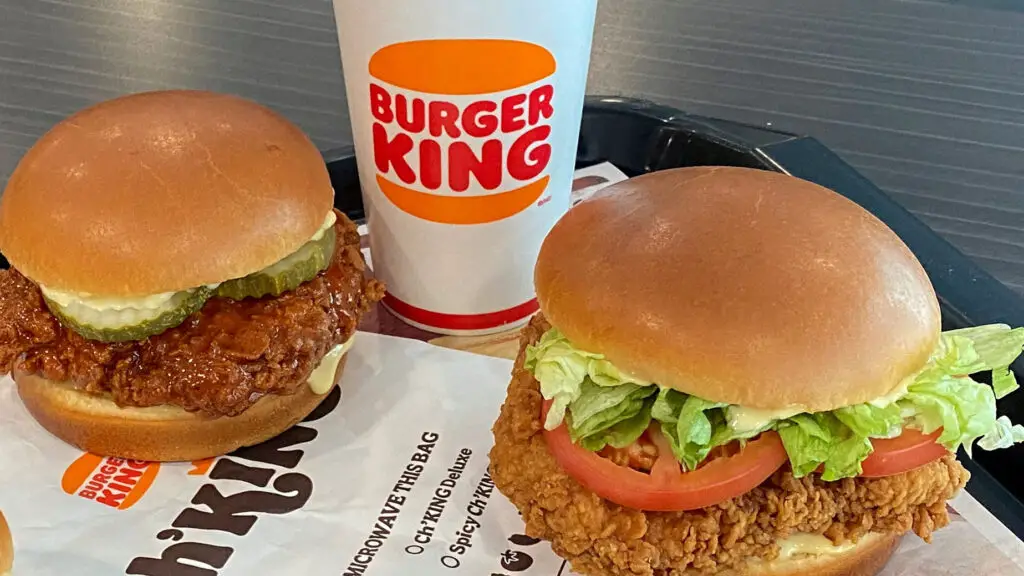 Burger King offers its own version of everything that McDonald's does. Each has its signature dishes, from the McDonald's Big Mac to the Burger King's Whopper. Both the giants even started franchising at around the same time (McDonald's in 1955 and Burger King in 1954).  But somewhere down the line, McDonald's overtook Burger King in terms of the overall business. However, it doesn't mean that BK is lagging too far behind.
Restaurants
Burger King is an internationally acclaimed fast food restaurant chain that has over 19,000 outlets in several parts of the world. It may be less than half of McDonald's (40,000 outlets), but the number is slated to rapidly increase every year. BK offers hamburgers, sandwiches, fries, salads, desserts, and beverages. You can find its menu fulfilling at any time of the day, be it breakfast, lunch, or dinner.
| | | | |
| --- | --- | --- | --- |
| Annual Revenue | Funding | Headquarters | Employees |
| $4.9B | Undisclosed | Miami, FL | 20,000 |
Subway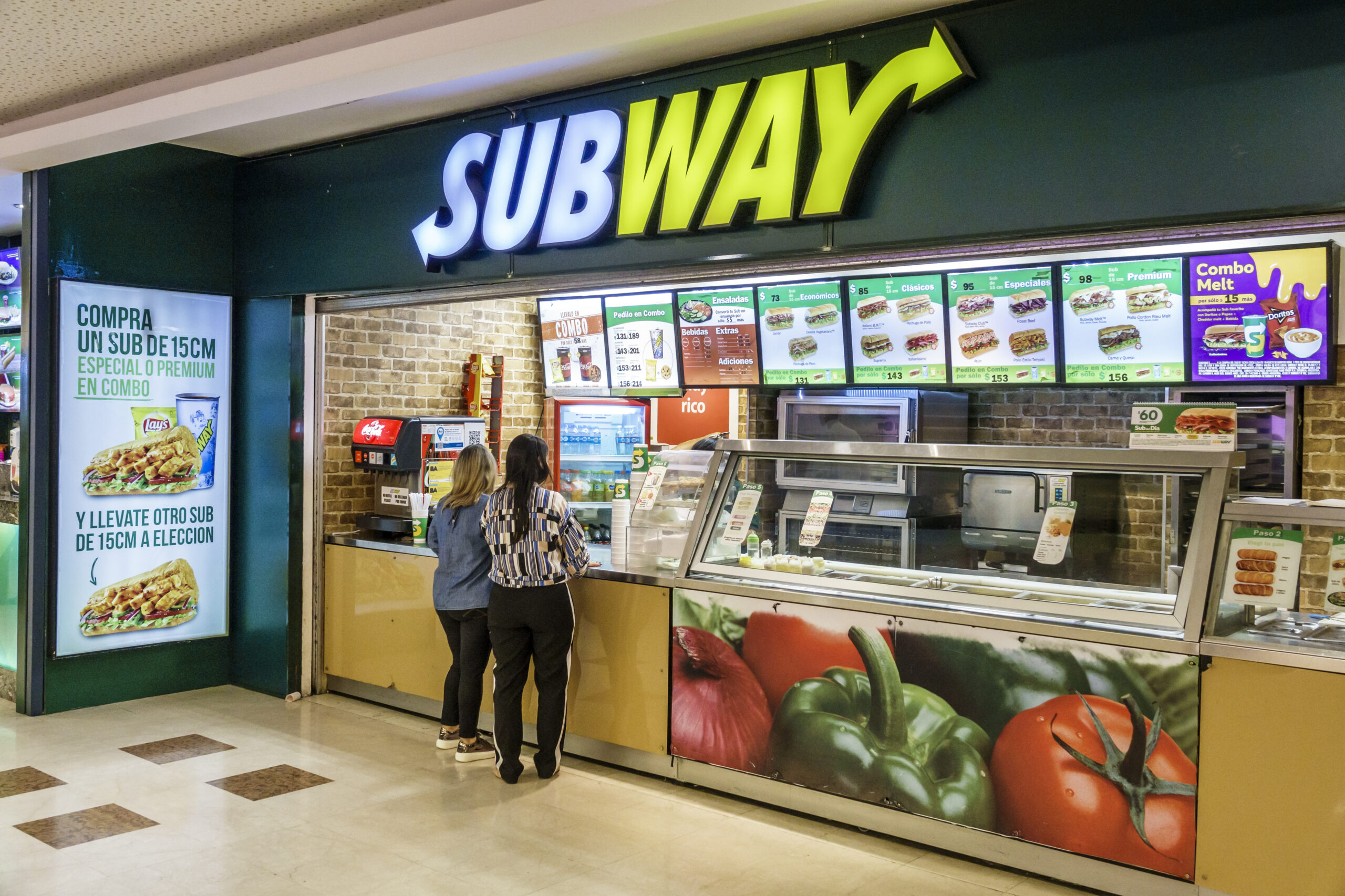 Subway is a fast-food restaurant chain that is similar to McDonald's but is also quite different on many levels. For one, Subway exclusively deals in sandwiches (called subs) and wraps. You won't find the typical burger at their outlet. Secondly, unlike McDonald's which has a fixed menu, you are allowed to make your own sub at Subway. For instance, you can choose the type of bun and the ingredients to put inside it.
Restaurants
Subway was founded many years after McDonald's inception, in 1965 to be precise. Did you know that its founder was just a 17-year-old kid back then? Fred DeLuca borrowed money from his friend, Peter Buck, to finance his idea of selling submarine sandwiches. Today, Subway has grown into a multinational chain with over 37,000 restaurants throughout the globe. It is still owned by the DeLuca family.
| | | | |
| --- | --- | --- | --- |
| Annual Revenue | Funding | Headquarters | Employees |
| $8.3B | Undisclosed | Milford, CT | 410,000 |
KFC
Kentucky Fried Chicken (KFC) is a fast-food restaurant chain that began in a small town in Kentucky and ended up in almost every country in the world. It is featured in almost every fast food restaurant list, just like Apple is included in every technology list, and that too is always among the top five! As the name suggests, KFC provides Kentucky-style fried chicken in the form of chicken wings, sandwiches, and hamburgers.
Restaurants
If you love the food offered by KFC, then you are bound to know about Colonel Harland Sanders, the founder. He started franchising the restaurant a few years before McDonald's and Burger King (in 1952 to be exact). Today, KFC has over 41,000 outlets in 125 different countries, with an intent to grow even more in the restaurant industry. It is currently owned by Yum! Brands.
| | | | |
| --- | --- | --- | --- |
| Annual Revenue | Funding | Headquarters | Employees |
| $28B | $1.82M | Louisville, Kentucky | 750,000 |
Domino's
Domino's Pizza, Inc., popularly known as Domino's, is a pizza restaurant chain based in Ann Arbor, Michigan. It may not offer burgers like McDonald's, but its business model is no different from the latter. It offers a range of appetizing pizzas for those who want their food quick and of top-notch quality. And whenever there is a pizza vs. burger argument, the name of Domino's is certain to turn up!
Restaurants
When Domino's was established in 1960, it mainly dealt in pizzas alone. And as it territorially expanded over the next few decades, its menu also saw a rise in variety. Currently, Domino's has over 17,000 locations worldwide, with offerings that range from the lip-smacking pepperoni pizza to a delectable plate of pasta.
| | | | |
| --- | --- | --- | --- |
| Annual Revenue | Funding | Headquarters | Employees |
| $4.1B | $1.14B | Ann Arbor, Michigan | 300,000 |
Taco Bell
A subsidiary of Yum! Brands, Taco Bell has been in the market since 1962. As you might know, it serves Mexican foodstuffs like tacos, burritos, nachos, etc. Similar to McDonald's, it is a fast-food restaurant chain with a global presence. However, it is far more reasonably priced than the former, with a better range of healthier eating options.
Restaurants
Taco Bell was founded by an experienced entrepreneur, Glen Bell, who already had a hot dog stand. He learned the recipe for preparing hard-shelled tacos from a competing restaurant near his outlet and used it to launch Taco Bell, adding his own unique flavor. With nearly 8000 outlets to its name, Taco Bell may not be as big as McDonald's yet, but it certainly deserves to be on this list.
| | | | |
| --- | --- | --- | --- |
| Annual Revenue | Funding | Headquarters | Employees |
| $1.61B | $13.7M | Irvine, CA | 40,000 |
Pizza Hut
As the name suggests, Pizza Hut offers pizzas of a great variety, and it directly competes with Domino's on a global level. Customers often find it hard to pick between the two. While Pizza Hut usually competes with other pizzerias like Domino's, it is featured in this list because it indirectly goes up against McDonald's as a fast-food restaurant.
Restaurants
Founded in 1958 by Dan and Frank Carney, Pizza Hut is most famous for its signature pan pizzas. Did you know that it is the biggest pizza restaurant chain in the world, thanks to its growing number of locations? The number presently stands at around 18700, and its parent company, Yum! Brands, is planning on expanding even further.
| | | | |
| --- | --- | --- | --- |
| Annual Revenue | Funding | Headquarters | Employees |
| $1.09B | $150M | Plano, Texas | 350,000 |
Starbucks
Starbucks is to fast food restaurants like Zara is among its competitors – a class apart! Starbucks is more of a coffeehouse chain than an out-and-out eatery. But you can still fill your appetite from its available food menu. And when it comes to coffee, it is ranked right at the top in the world.
Restaurants / Coffee Shop
Jerry Baldwin, Zev Siegl, and Gordon Bowker established Starbucks in 1971. Based in Seattle, WA, it has nearly 34,000 stores and counting in over 83 countries, half of which are located in the US. The company is widely considered to aid in promoting a number of different coffee varieties like espresso, latte, frappuccino, etc.
| | | | |
| --- | --- | --- | --- |
| Annual Revenue | Funding | Headquarters | Employees |
| $29B | $900M | Seattle, WA | 383,000 |
Dunkin' Donuts
The food items in which Dunkin' Donuts specializes can be found in the name itself; doughnuts and something in which to dunk them, i.e. coffee. Doughnuts are usually a breakfast item, but those of Dunkin' Donuts are equally fulfilling during lunch or dinner!
Restaurants / Food & Beverage
Food & Beverage is a sub-sector of the huge restaurant industry. And Dunkin' Donuts has contributed a considerable amount in revenue to this sector. It was founded in 1950 by Bill Rosenberg, but it's presently a subsidiary of Inspire Brands. Nearly 13,000 outlets in more than 40 countries make Dunkin' Donuts one of the leading companies in the restaurant industry as well.
| | | | |
| --- | --- | --- | --- |
| Annual Revenue | Funding | Headquarters | Employees |
| $1.25B | Undisclosed | Canton, MA | 19,000 |
Wendy's
Wendy's is another fast food restaurant chain that is close on the heels of McDonald's and Burger King. Indeed, it was the third-largest hamburger chain in the world not too long ago! It merged with Triarc Companies (Arby's) in 2008, and it didn't take long for the merged firm to officially become The Wendy's Company.
Restaurants
Wendy's hamburgers not only differ in taste from other food joints, but also in their appearance. The patty is square in shape, making the food "old-fashioned". Dave Thomas established Wendy's in 1969, back when it saw rapid growth in Columbus, OH. These days, you can find a Wendy's outlet in almost every US state and in many other cities worldwide.
| | | | |
| --- | --- | --- | --- |
| Annual Revenue | Funding | Headquarters | Employees |
| $1.4B | Undisclosed | Dublin, OH | 14,000 |
Chipotle
Chipotle, the world-popular US-based restaurant chain that serves Mexican fast food, is officially known as Chipotle Mexican Grill, Inc. What McDonald's is to hamburgers, Chipotle is to tacos and burritos. Their restaurants are known for preparing the ordered food right in front of the customer, and they take a really short time to cook.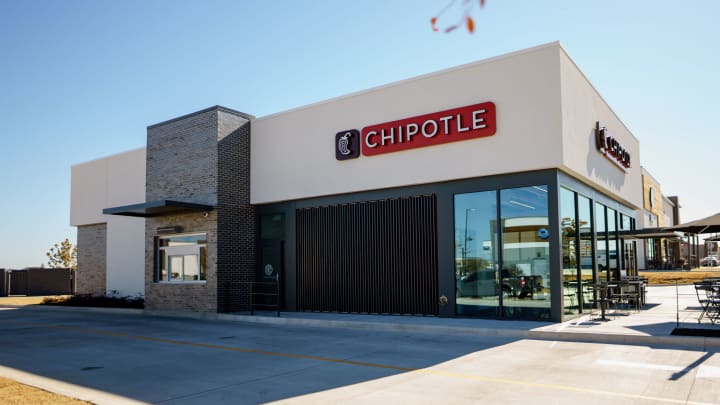 Restaurants
Steve Ells's father was responsible to launch his son's efficient and top-grade culinary skills in the restaurant industry. They founded Chipotle in 1993, which became a more than profitable business in just about a month. Today, the company has nearly 3000 outlets throughout the US, UK, Canada, France, and Germany.
| | | | |
| --- | --- | --- | --- |
| Annual Revenue | Funding | Headquarters | Employees |
| $7.5B | $50M | Newport Beach, CA | 97,600 |
Conclusion:
McDonald's biggest competitor is Burger King. Apart from serving the same kinds of food items, Burger King also goes head-to-head with McDonald's based on many other statistics, just like WebMD and Mayo Clinic in the healthcare industry. BK's total annual revenue may be several miles behind that of McDonald's, but it is gradually catching up to the latter.
That's it from our end! Don't forget to check back in regularly to know if anyone toppled McDonald's from its long and prosperous reign as the leader of the restaurant industry.