Top 7 ZARA Competitors in 2023
ZARA, officially called Zara SA, is an apparel brand based in Galicia, Spain. It was founded in 1975 by Amancio Ortega, an experienced businessman who was already dealing in quilted bathrobes at the time. Did you know that he initially called his store Zorba after Anthony Quinn's classic, Zorba the Greek? However, there was a local bar a few blocks away that was also named Zorba, due to which Ortega changed it to a similar-sounding name, ZARA.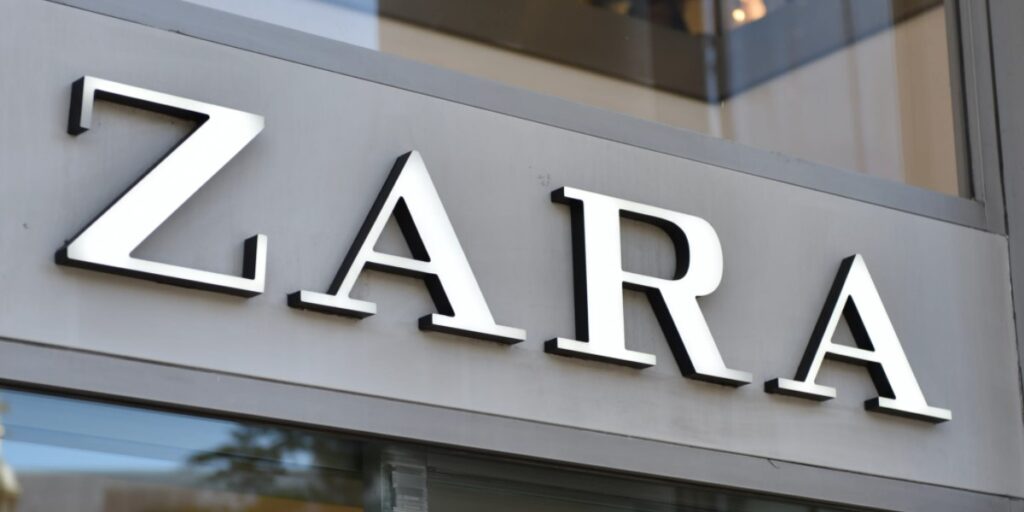 Today, ZARA is known for its chic, fast fashion clothing, and it has a healthy presence in many other parts of the world. It has over 2200 stores globally, and apart from its trendy clothing collections, it also produces clothing accessories, shoes, and beauty products.
| | |
| --- | --- |
| Name | ZARA |
| Founded | 1975 |
| Headquarters | Arteixo, Galicia, Spain |
| SIC Code | 5651 |
| Industry Sector | Retail |
| Employees | 176,611 |
| Trading Symbol | Industria de Diseno Textil, S.A. (IDEXF) |
ZARA similar companies:
H&M, Everlane, COS, Uniqlo, Gucci, Mango, Forever 21, Fashion Nova, Urban Outfitters.
Who is ZARA's Biggest Competitor?
The biggest competitor of ZARA is H&M. Similar to ZARA, H&M is primarily a fast-fashion retailer that has a global presence. Based in Stockholm, Sweden, it was founded over 74 years ago by Erling Persson. H&M has more than 5000 stores in over 70 countries, quite a few of which are operated under different brands. This multinational company is currently run by Persson's son, Stefan, and its present CEO is Helena Helmersson.
How ZARA Makes Money
ZARA makes money through various different avenues of its business. However, the company's primary revenue stream has to be its fast fashion products. ZARA manufactures apparel and accessories keeping the latest trends in mind. It produces those in bulk, thus eventually bringing about a relatively low selling price. Their collection includes all the in-demand kinds of clothes that have been doing the rounds of fashion and entertainment sectors.
A major point to note is that ZARA has a sustainable and environmentally friendly business model. Usually, fast fashion products barely last, thus contributing to environmental waste. ZARA, on the other hand, produces clothing that lasts while also keeping its prices reasonably competitive.
Industry – Fast Fashion
This industry came to the fore sometime in the late 20th century. Fast fashion is essentially an alternative to street-side fashion that features high-end clothing for reasonable prices, mostly thanks to mass production and quick consumption. The quality of fast fashion clothes may not be as good as the top-grade, ultra-expensive apparel designed and made by the connoisseurs of the trade, but it is not quite "cheap" either.
ZARA is widely considered to be the pioneer of fast fashion, though the industry's true origins are lost to humankind. The concept of manufacturing affordable replicas of high-end clothing was applied by Amancio Ortega (ZARA founder) to his 1963 clothing store. It was only some time in the '90s that the term 'fast fashion' was coined for his production line.
Industry – Retail Clothing
This industry encompasses everything related to clothing, right from brick-and-mortar apparel collections to online shopping arenas. And ZARA is known to have a strong presence in this sector. With over 2200 stores all over the world coupled with the online shopping portals that allow it to ship its products to almost every part of the world, ZARA is one of the leading contributors to retail fashion.
H&M – Competitor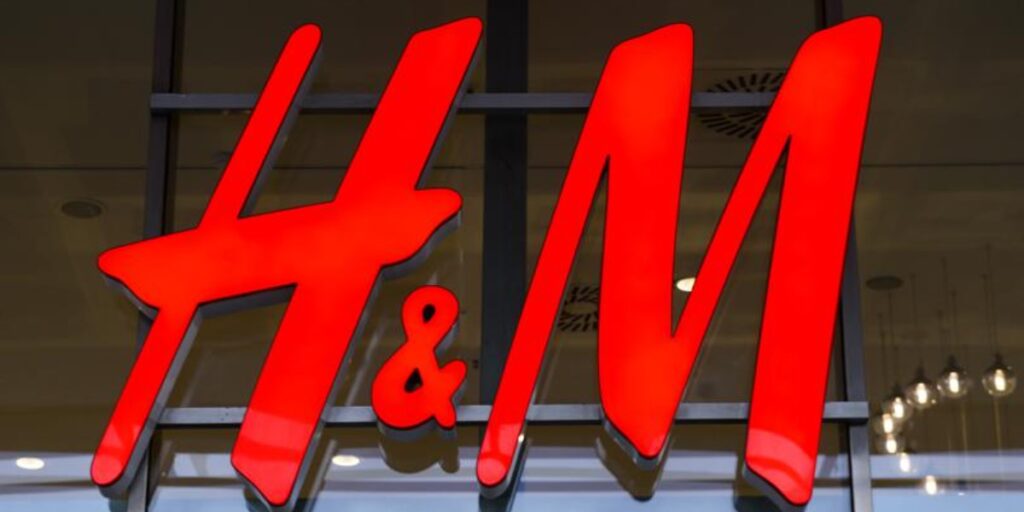 While ZARA is a well-known name around the world when it comes to fashion apparel, H&M isn't far behind. In fact, H&M has a larger number of stores in more countries than ZARA. It was also founded 28 years before ZARA was, so the company has a much better experience in the retail sector. And though it has come into its share of major controversies during its time, like the boycotts in China, H&M continues to thrive in many other parts of the world.
Currently, the presence of H&M can be felt in 74 countries with different brand names, but their parent company remains the same, i.e. H&M. It employs more than 126,000 people and counting and is presently owned and operated by the founder's son, Stefan Persson.
Industry – Fast Fashion
H&M has made a long-standing mark in the fast fashion sector with its exclusive range of affordable top-end replicas. The company updates its collection every now and then while also keeping the volatile trends of other countries in mind. You can even find that it is the ONLY fast-fashion retailer in quite a few regions on the planet.
Despite the rapidly growing popularity of H&M, it comes second to ZARA, but only because of the latter's parent company, Inditex group. Where ZARA's presence is focused more on its existing stores, H&M continues to expand to regions yet untapped, due to which they may well overtake Inditex in the near future.
Uniqlo – Competitor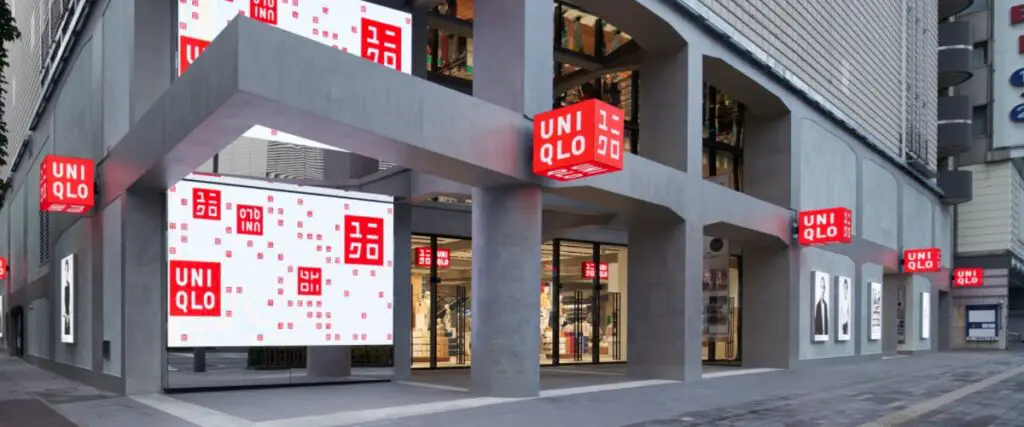 Another fast-fashion retailer that has more experience than ZARA, Uniqlo is a Japanese company that is currently one of the leading clothes manufacturers in the world. Its first store was established in 1949 in Ube, Yamaguchi (Japan). It was formerly called Ogori Shoji (for over 35 years!), but the name was later changed to Unique Clothing Warehouse to make it more known in international waters.
An interesting fact to note here is the origin of the now famous name, Uniqlo. The thing was that while registering the name, Unique Clothing, the people in charge misread it and registered it as something on the lines of Uniqlothing. The then owners liked this change and immediately shortened it to Uniqlo!
Industry – Fast Fashion
Initially starting off as a clothing retailer, Uniqlo later jumped onto the bandwagon of fast fashion. Keeping Japanese high-end fashion in the forefront, it also deals in trendy apparel from the parts of the world where it is present.
Uniqlo's revenue ranges in the $200 million mark, which may not be much compared to ZARA's $13 billion. But Uniqlo primarily operates in Asia (the largest clothing retailer on the continent), hence it is comparatively known to make more than ZARA in Asia. Uniqlo employs over 30,000 people in its 2200 stores, the ratio of which is again far less than that of ZARA (176,000 employees to its 2200 stores), but their overall services are quite commendable.
Gucci – Competitor
Gucci is one of the prime purchase hubs for fashion-forward individuals from all walks of life. While it falls under the retail fashion industry, it is widely famous for its stylish handbags, but not as much for its exclusive clothing collection. Gucci was founded exactly a century ago in Florence, Tuscany, Italy, by Guccio Gucci. Guccio believed in a hands-on approach to life, due to which he worked odd jobs at several establishments relating to his business before opening the first store!
It was because of his efforts and those of his sons that Gucci (the company) is what it is today. It has close to 500 locations in different parts of the world, and it is widely known to be the most elite brand of clothing and accessories on the globe.
Industry – Fashion Design/Retail
This sector includes all those companies that produce their very own unique design of clothing and accessories. This means that even if their clothes are mass-produced, you won't find the same design, texture, and overall make-up at any other brand's store. It is quite similar to the old-world local tailors with their own line of clothing, only at a larger scale.
This is where Gucci stands apart from its competitors. Where ZARA manufactures replicas, Gucci produces its unique, signature collection. And you can find this collection at almost all its stores around the planet, then be it mass-produced or handmade. Thus, despite Gucci's relatively lesser number of stores and employees (only about 17,000), its revenue almost matches (around $11 billion) that of ZARA!
Mango – Competitor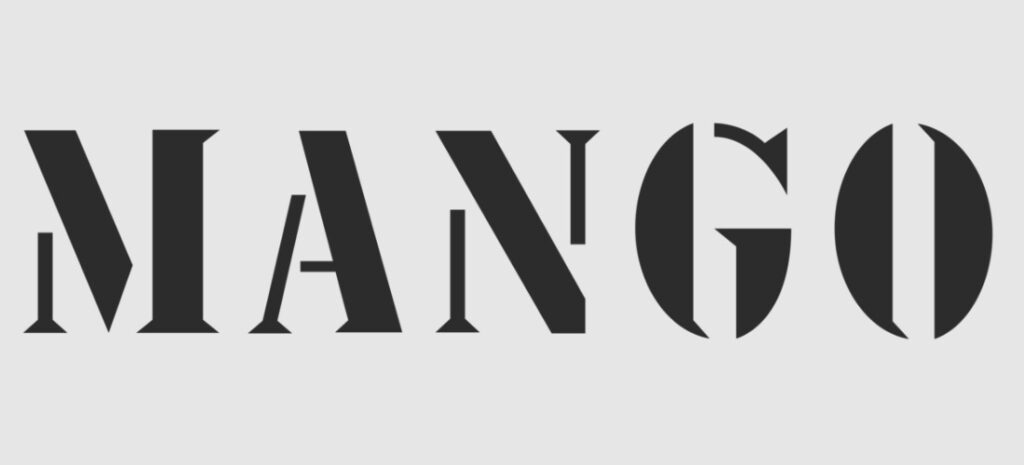 Mango was founded comparatively late, in 1984, by Turkish immigrant brothers, Isak and Nahman Andic, in Catalonia, Spain. Since they started their website in 1995, and eventually their first online store in 2000, Mango has mostly been dealing virtually with their physical stores taking a backseat. Over the years, they have had several celebrities endorsing their collections, some of the most prominent ones being Zinedine Zidane, Kate Moss, and Miranda Kerr.
Industry – Retail Fashion
Mango has been designing and producing its own line of clothing since day one. The excellent quality of their fabric coupled with their top-notch marketing strategies put them on the global map in no time. Today, they are one of the leading contributors to the retail fashion industry with over 15,000 employees under their care. Most of these employees can be found in their headquarters in Spain.
Mango's revenue falls in the range of $3 billion, less than that of ZARA, but given its relatively milder worldwide presence, is more than enough. Also, they have had to shut down many of their physical stores during the COVID-19 pandemic, but their online stores have come to the fore in this period.
Forever 21 – Competitor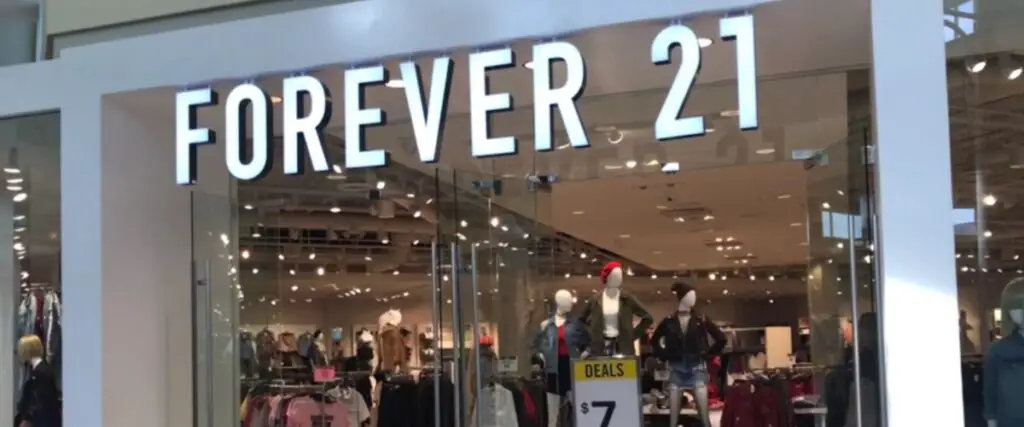 Founded in 1984 by a married couple, Do Won Chang and Jin Sook Chang, Forever 21 has been making headways into the world of fast fashion since the early '90s. It was initially named Fashion 21 but was later changed to Forever 21 in conjunction with their collection. As the name suggests, the company strives to make you look like a 21-year-old forever with the help of their sassy and upbeat line of attire for adults.
Industry – Fast Fashion
Forever 21 primarily deals in authentic replicas of high-end clothing and accessories, just like ZARA. However, unlike ZARA, they haven't always been known to grab the copyrights for the replicas, allegedly. They have had a string of infringements against them from various designers around the world. Many of their lawsuits had reached out-of-court settlements, but their reputation eventually took an immense beating.
Today, Forever 21 is facing bankruptcy with many of its stores being shut down. But those that are still running are making acceptable profits considering their situation. Their revenue used to be somewhere around $3 billion, less than that of ZARA but quite satisfactory considering their current status.
Fashion Nova – Competitor

Fashion Nova is the youngest of the top 7 competitors of ZARA. It is a fast-fashion retail establishment founded in 2006 by Richard Saghian. Did you know that it only has five physical stores? Most of its $500 million revenue comes from its well-established online stores.
Industry – Fast Fashion
Based in Los Angeles, CA, Fashion Nova delivers its products worldwide with the help of its mere 600 employees! While the COVID-19 pandemic is definitely a devastating phenomenon, it unwittingly proved to be a boon to Fashion Nova. Many of the people who frequented ZARA didn't quite know about its online store due to relatively low publicity. Hence, they switched to other fast-fashion online stores like Fashion Nova!
Apart from dealing in excellent clothing lines, Fashion Nova is also known for its generous contributions to social causes. For instance, just last year, the company pledged to donate a whopping million dollars to several social justice establishments in the US!
Urban Outfitters – Competitor
Urban Outfitters, commonly known as URBN, is a Philadelphia-based lifestyle retail company that operates in several other parts of the globe. It is famous for its young adult merchandise for both men and women. While primarily dealing in clothing and apparel, many of the URBN stores also sell accessories, activewear, and other products, including vinyl and '80s and '90s cassettes.
Industry – Retail Fashion
URBN has so far been targeting the millennials (currently Generation Z) for their main clothing lines, but they also have been dabbling in other industries from time to time. For example, did you know that they once used to manufacture and sell the defunct Polaroid instant cameras sometime in 2011? It was a profitable venture for a while which later gradually dwindled.
Compared to ZARA, URBN is nowhere near the former's sales when it comes to apparel. Much of its $4 billion revenue stems from its non-clothing ventures. However, the company does make a decent profit from its retail fashion products which have made it so popular today.
Conclusion
The Top 7 ZARA Competitors: H&M, Uniqlo, Gucci, Mango, Forever 21, Fashion Nova, Urban Outfitters. If we were to calculate their combined contribution to the retail fashion industry, it would amount to nearly $60 billion! Their total employee number would be around 5 million.
Competitor's Stats
| | | | |
| --- | --- | --- | --- |
| Name | Founded | Headquarters | Employees |
| H&M | 1947 | Stockholm, Sweden | 126,000 |
| Uniqlo | 1949 | Yamaguchi, Japan | 45,000 |
| Gucci | 1921 | Florence, Italy | 17,000 |
| Mango | 1984 | Catalonia, Spain | 15,000 |
| Forever 21 | 1984 | Los Angeles, CA | 32,800 |
| Fashion Nova | 2006 | Vernon, CA | 600 |
| Urban Outfitters | 1970 | Philadelphia, PA | 24,000 |
ZARA Competitor Crossword
Content from this and other articles on this website can be used as a crossword clue