Top 7 Harley Davidson Competitors in 2022
Harley-Davidson, simply called Harley by its fans, is one of the largest motorcycle manufacturers in the world. Established more than a century ago, it has rapidly garnered love and admiration from motorcycle enthusiasts around the globe! Apart from being the very few automobile businesses to survive the Great Depression, Harley has also faced many changes in ownership, went through long periods of poor economic growth, had to tackle a product quality crisis on a large scale, only to emerge victorious at the end!
Harley-Davidson is most known for bringing about the development of chopper-style motorbikes, ones where the seat is lower than the handles. In fact, today when someone says that they need to buy a chopper, they often mean a Harley! Apart from manufacturing high standard, trademarked motorcycles, Harley-Davidson is also known for its electric bicycles. A few of their electric bike designs are chopper-style as well.
Harley's distinctive style has brought about the emergence of quite a few motorbike clubs over the years, the most prominent one being the official Harley Owners Group (HOG) founded in 1983. It includes almost everyone around the world who owns a Harley, and it is a million people strong.
With such an amazingly gargantuan fanbase, is there anyone on the planet who can compete with H-D? Of course there is, and here we have listed 7 such competitors who might take Harley's place in the near future!
Harley-Davidson's similar companies:
Yamaha, Royal Enfield, Victory Motorcycles, Viper Motorcycle Company, Polaris, Triumph, Ducati, Kawasaki, Honda, BMW and Indian Motorcycle.
Who is Harley-Davidson's Biggest Competitor?
The biggest competitor of Harley-Davidson has to be Yamaha. Yamaha was already a well-established company before it founded its motorcycle division in 1955. Torakusu Yamaha, a Japanese national, brought the brand to life, and its motorcycle sector was developed and run by Genichi Kawakami. It started off with a 125cc single cylinder motorbike called YA-1. It was the very first motorbike in Japan to have a primary kick-start mechanism.
How Harley-Davidson makes Money
Harley-Davidson doesn't just sell motorcycles; it sells the brand. Owning a Harley implies you don't just own a vehicle to travel from one place to another, but it also means that you are a part of the Harley attitude. There are only a few who ride a Harley for the sake of it. Most of us purchase the motorbike for the prestige that comes with it. Thus, we also buy merchandise, like clothing, accessories, gear etc. that complement the brand.
Did you know that Harley-Davidson makes more money out of selling fewer motorcycles? That is because with Harley, you don't just buy the bike but the entire brand. And that costs a lot! When you buy a Harley, you rarely look at the mileage of the vehicle or even its maintenance prices. The motorbike is a luxury for those who can afford it. Not any John or Jane Doe can become a part of the Harley club. And becoming a part of the club matters for most Harley enthusiasts.
Thus, behind every vehicle that H-D sells, they make insurmountable profits for many long years. It is more than worth it for the manufacturers, and also definitely worth it for the customers. A win-win business model that has made H-D into the top motorcycle brands in the world today. No wonder that Harley-Davidson has a revenue of over $5 billion today!
Industry – Motorcycles
The motorcycle industry is very large. But when you ask any person located anywhere around the world about his/her top 5 motorcycle brands, Harley-Davidson has to feature in there somewhere, even if the person barely knows anything about the industry. That is the immense popularity of the brand, and indeed, Harley almost always features right at the top of their list! 
Right from the quality of the bikes that Harley produces, both motorcycles and bicycles, down to the prestige that it renders to the customer, the brand always ensures that the 'Hogs' get what they want. Every H-D vehicle, be it old and worn out or brand new, has a place in every motorbike club in the world. And it is thus that H-D has thriven in the industry despite its high prices!
Industry – Recreational Vehicle/Merchandise
As mentioned earlier, when you buy a Harley, you don't just buy the vehicle, but the entire brand. And by the brand we mean the merchandise that comes with it. Right from gloves to gear, you can't help but purchase recreational merchandise just to be a part of your local or international Harley clubs. Thus a considerable part of Harley-Davidson's profits comes from the accessories sold!
Competitor – Yamaha

Just like Harley, there are dedicated Yamaha clubs around the world. And we don't just mean those dedicated to riding bikes, because Yamaha manufactures golf clubs as well! However, their motorbike clubs carry most of the prestige. You will be welcome to such clubs even, and especially, if you own an old-school Yamaha, so there isn't usually any brand model requirement per se unlike many of the Harley clubs where you need to own a certain class of motorcycle.
Founded in 1955, almost half a century after H-D, Yamaha has since grown to be in the same class as the US motorbike giant. Today, Yamaha not only manufactures sports bikes but also a wide range of consumer-friendly vehicles like scooters and mileage bikes. Apart from that, you can also find classic musical instruments preferred by the greats in the genre, like keyboards, strings, and electronic speakers. However, a major of their aggregate $4 billion revenue comes from selling motorcycles.
Industry – Motorcycles
Thus, since Yamaha makes much more out of selling motorcycles than it gathers from selling accessories, musical instruments and golf clubs, we will talk about the former here. Did you know that Yamaha's motorized products aren't just limited to bikes? They are also known to produce boats and other motorized sea equipment. Their range of motorcycles rule the roost today.
Right from ultra-comfortable choppers to ergonomic sports motorbikes, Yamaha manufactures it all! Headquartered in Iwata, Shizuoka Japan, it sells its innovative products all over the world through its 109 consolidated subsidiaries. You can also find an amazing range of electric bikes in their repertoire!
Competitor – Ducati

Ducati was founded way back in 1926 by Antonio Ducati and his three sons, Adriano, Marcelo, and Bruno, in Bologna, Italy. They started off by manufacturing radio components like vacuum tubes, and had become wildly successful in just about 9 years. During WWII, despite being the target of incessant Allied bombing, the Ducati factories survived, and after about 5-6 years post-war, they had produced their first motorcycle. It wasn't as sleek and attractive as the bikes of that day and age, but it did the job of helping individuals commute from one place to another.
Soon after, they made greater headways into the scooter niche through the '50s and the '60s. In fact, in the early '60s, Ducati manufactured the fastest 250cc road bike of the time! Today, the company is owned by Lambhorghini and is still headquartered in Bologna.
Industry – Motorcycles
These days, Ducati owns the sports bike niche by a wide margin. Their vehicles are manufactured and sold worldwide, and their models are some of the fastest and the most durable in the industry. They have also started producing choppers to meet the increasing demand, thus competing head-on with Harley-Davidson. The revenue of Ducati is more than $600 million with a production number ranging in 50,000.
Competitor – Triumph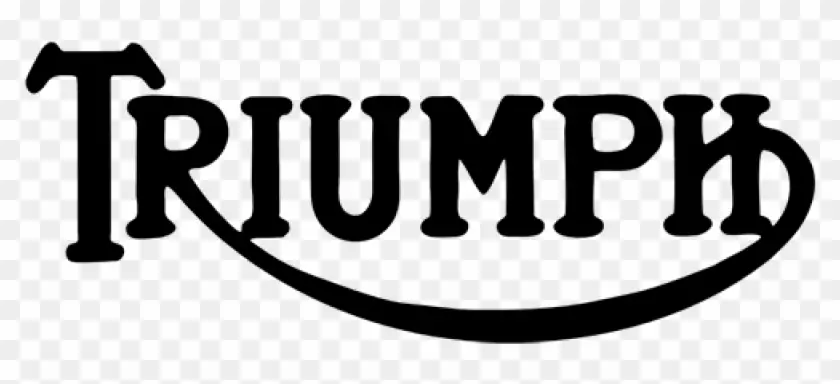 Triumph is the biggest motorcycle manufacturer in the UK! The original company called Triumph Engineering was established in 1883 by Siegfried Bettmann in Coventry, England. In the 1980s, Triumph Engineering closed up shop only to give rise to Triumph Motorcycles headquartered in Hinckley, England.
Industry – Motorcycles
Triumph is in direct competition with Harley, because a major part of its $700 million revenue stems from choppers and middleweight motorcycles. Similar to Harley, Triumph is also a brand to be purchased, not just by motorcycle. Thus, you can also find clothing and accessories at any and every Triumph store to go along with the bike.
Today, Triumph has over 2000 employees with a major part of its operations present in Thailand. Also, did you know that Digby Marritt Jones, the Baron Jones of Birmingham who once was the Director General of the Confederation of British Industry (CBI) is the current chairman of Triumph?
Competitor – Kawasaki
Kawasaki Motorcycles is a major division of Kawasaki Heavy Industries – a multinational corporation that also manufactures heavy defense equipment. This division was founded in 1963 when two major brands, Kawasaki and Meguro, collaborated to develop high-end motorbikes.
Kawasaki is primarily prominent in the Eastern hemisphere, in countries like Japan, Thailand, Philippines, India, Indonesia and Bangladesh. However, it also has a solid presence in Michigan, US.
Industry – Motorcycles
Kawasaki is mostly known for its sports bikes, but they have a good range of choppers as well. Their current best and the most affordable chopper is the Kawasaki Vulcan S. In many parts of the world, the Kawasaki moped is most in demand, whereas in other regions, you can find several of their cruisers ruling the streets. Kawasaki sells somewhere around 400,000 motorcycles per year, with their revenue being in the $2.7 billion mark.
Competitor – BMW

BMW, a German multinational company founded in 1916, is most known for its luxury cars. But did you know it began as an aircraft engine manufacturer back then? Unfortunately, they are not in that business anymore. Today, you can mostly find BMW luxury cars running on the street, and the occasional motorbike. Yes, if you didn't know already, BMW is pretty huge in the motorcycle industry!
Industry – Motorcycles
BMW survived WWI to manufacture motorcycles in 1923. They tapped into the luxury cars department much later. They were moderately successful back then, with their classic motorbikes, and their popularity grew slowly. But as soon as they entered the four-wheeler market, they became insanely famous. 
Today, it's mostly thanks to BMW's luxury cars that their motorcycles, called BMW Motorrad, are all the rage. Their revenue lies somewhere around the $1 trillion mark, way more than Harley-Davidson's $5 billion, but most BMW's contribution comes from selling luxury cars.
Competitor – Honda
Honda is undoubtedly the largest automobile manufacturer in the world, with its revenue touching the $1.4 trillion mark. Founded in 1946 by Soichiro Honda, Honda has been at the forefront of automobile innovation since the 1960s. A major part of their revenue comes from producing and selling consumer-friendly four-wheelers all over the globe, so much so that you are bound to find a Honda car or two speeding through your neighborhood street regardless of the country in which you live. However, they are also known to manufacture motorcycles as well.
Industry – Motorcycles
Most of Honda's motorcycles are consumer-friendly bikes, and many of those are sports bikes too. But you can also find a chopper or two if you were to visit a Honda motorcycle store.
Competitor – Indian Motorcycle
Did you know that Indian Motorcycle was one of the two motorcycle brands to have survived the Great Depression? The second one is obviously Harley-Davidson! Founded way back in 1901, Indian Motorcycle is currently owned by Polaris Inc. Today, only the brand name remains, but their motorcycles still stand as some of the best in the trade!
Industry – Motorcycles
Currently headquartered in Medina, MN, Indian Motorcycle has retained its original styling even today. It's tough to buy the brand outside the US, but you can often find an Indian motorcycle or two on the streets of Minnesota these days. Its revenue is around $165 million less than that of H-D, but it has the potential to compete with the best thanks to Polaris' innovative marketing strategies.
Conclusion
The Top 7 Harley-Davidson Competitors: Yamaha, Triumph, Ducati, Kawasaki, Honda, BMW, Indian Motorcycle. Together, they contribute over $2.4 trillion to the motorcycle economy, with their employee number totaling almost 450,000.
Competitor Stats:
| | | | |
| --- | --- | --- | --- |
| Name | Founded | Headquarters | Employees |
| Yamaha | 1955 | Hamamatsu, Shizuoka, Japan | 52,000 |
| Triumph | 1883 | Hinckley, UK | 2000 |
| Ducati | 1926 | Borgo Panigale, Italy | 1600 |
| Kawasaki | 1963 | Minato City, Tokyo, Japan | 34,000 |
| Honda | 1946 | Minato City, Tokyo, Japan | 2,15,000 |
| BMW | 1916 | Munich, Germany | 1,33,000 |
| Indian Motorcycle | 1901 | Medina, MN, US | 685 |
Harley Davidson Competitor Crossword
Content from this and other articles on this website can be used as a crossword clue