Top 5 Lularoe Competitors In 2023
LuLaRoe is an American based multi-leveling marketing company that endorses and markets women's clothing. Founded recently in 2012 by Deanne Brady and husband Mark Stidham, LuLaRoe's business model involves partnering with independent distributors to sell their products through social media. In 2017, the American company generated a total revenue of US$2.3 billion through their 80,000 distributors that are selling the company's apparel. The company's unique name owes itself to Deanne and Mark combining the names of their first three granddaughters; Lucy, Lola, and Monroe.
| | |
| --- | --- |
| COMPANY NAME | LuLaRoe |
| FOUNDED | 2012 |
| HEADQUARTERS | Corona, California |
| SIC CODE | 8748 |
| STATUS | Private |
| INDUSTRY SECTOR | Women's Clothing |
| EMPLOYEES | 167 |
| TRADING SYMBOL | N/A |
LuLaRoe similar companies:
Boohoo, H&M, Nordstrom Inc.,Urban Outfitters, and ASOS.
How the company makes money
LuLaRoe turned from rags to riches in 4 years, getting a revenue of $100,000 to their record high of US$2.3 billion. The American company's best-sellers were their line of leggings, which were released to the market in 2014. This was the product that brought the company's brand to the screen of social media users. In 2015 LuLaRoe had 2,000 distributors and after their surge in popularity, grew out to 26,000 distributors in 2016  and 80,000 distributors in 2017.
Distribution Selling
Buying physical stock from the company and then selling it off as your own for the full revenue while under the company's brand is the basic business model for distribution selling. Acting as a middleman, the distributors buy and sell from the company to their customers. This kind of business lifestyle eliminates looking for your own designers, supplier and manufacturer.
LuLaRoe's main source of income comes from the investment and regular purchase of stock from their distributors. Starting off by selling starter kits to their distributors, LuLaRoe packs dresses and apparel at a random selection. Which means that distributors have no idea what they're going to get, except that they have to sell what they receive. LuLaRoe's culture when it comes to their clothes is deeply ingrained in "Unicorn Shopping" which is when buyers look for rare prints and designs and buy them at a higher price. 
Female Apparel
Female clothes and fashion are one of the biggest markets in the world. The fashion industry market as of 2018 was worth US$1.3 trillion. With the global market expanding digitally as e-commerce clothing lines populate the World Wide Web, female apparel has diversified and developed into a household market. 
With skirts and dresses in its product line, LuLaRoe slowly built their portfolio and fashion design. But when they introduced their line of leggings, the American company exploded with sales and deals. What makes LuLaRoe's legging design so unique and special is the high-quality manufacturing and the quirkiness of their prints. Comfortable, vibrant, cheap, and with sizes that come in all varieties, LuLaRoe's leggings became an overnight success in the women's apparel industry.
Boohoo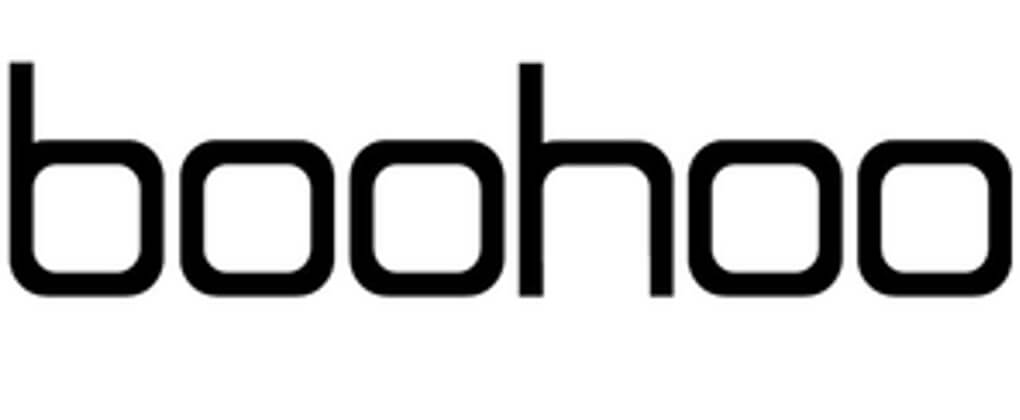 Our first UK-based company, Boohoo is an online fashion retailer that was founded in 2006 by Mahmud Kamani and Carol Kane. The English company specializes in private label clothing and with over 36,000 products, Boohoo's prominent collections are dresses and tops, showing that female apparel is their main focus. This English company has over 27,000 styles of clothing to choose from. As of 2019, Boohoo has earned itself a revenue of US$1.1 billion.
Boohoo is not only extremely successful as a female clothing line, it has also branched out into corporate affairs by acquiring BoohooMAN, PrettyLittleThing, MissPap, and Nasty Gal who is also one of LuLaRoe's competitors. Actively selling in over 200 countries, Boohoo says that they have over five million loyal customers. Their company motto goes as, "Women don't want to wear the same dress twice, we want to make sure they can afford the next one". By selling their own products that are manufactured and designed by their own company, unlike most other e-commerce fashion websites that mainly act as a middleman, Boohoo gets to lower their prices and increase the quality of their products.
Although Boohoo's reputation is full of love from their community, LuLaRoe leads in revenue by more than twice its competitor. Because of their difference in approach to marketing their products, the craze behind the companies differ. Boohoo offers affordable quality items that come out in batches of design, whereas LuLaRoe creates value in their clothing lines by making some items rarer than others. This makes customers who binge-buy more likely to buy their rare products. 
H&M
H&M which is short for Hennes & Mauritz is a multinational clothing-retail company based in Sweden. The Swedish company was founded in 1947 which originally sold women's clothing. Only 21 years later, in 1968 were men's apparel included in their collection. In 2018, H&M generated a total revenue of US$23 billion. Operating in 74 as of 2019, H&M owns over 5,000 stores with around 126,000 full-time employees. 
The secret to the Swedish giant's success is on account of both their ability to do fast-fashion and their company motto of "simple, clear and unpretentious". When fashion trends are set with runway models, H&M can almost immediately produce a line of products that resemble the latest fashion trends. Fast-fashion is that practice, selling products that are the latest in the industry. Because of their company motto, H&M keeps its prices low, its designs simple, and its quality high.
Despite H&M clearly leading in sales, LuLaRoe's online approach to sales greatly reduces their expenses in hiring employees and paying for the monthly rent of putting up shop in a store. Their distributors are completely independent as well, removing unnecessary costs. LuLaRoe has definitely taken advantage of their online presence and platform.
Nordstrom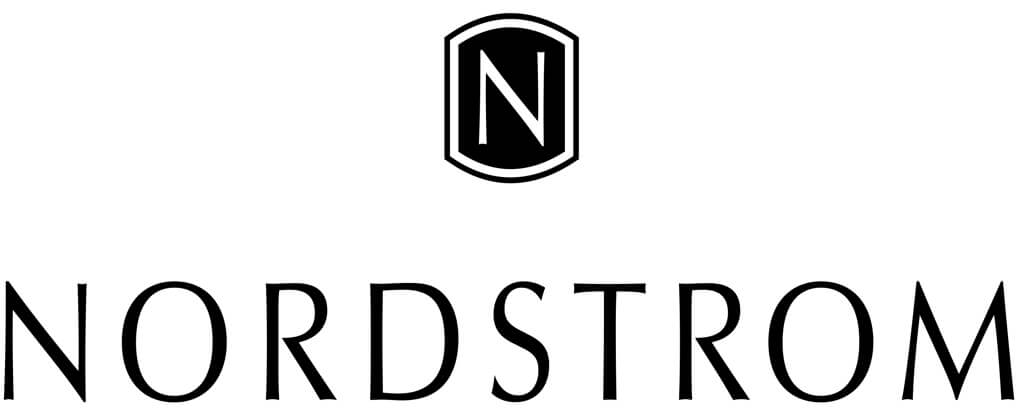 Another American company, Nordstrom is a luxury department store chain founded in 1901 by friends John W. Nordstrom and Carl F. Wallin as a footwear store. As the years progressed, the store eventually introduced other types of clothing and apparel and is now a full-line retailer for clothes, handbags, accessories, makeup, and scents. With about 117 stores and 74,000 employees, in 2019 Nordstrom has amassed a total revenue of US$15.8 billion.
If you scour the internet for articles about Nordstrom, what always remains consistent is the company's approach to treating customers. The American company's customer satisfaction is over the roof. Regardless of the quality and price of your product, if the experience being in that store is unpleasant, chances are you won't have returning customers. Overall Nordstrom approaches the treatment of their customers with great care and compassion, and their service spreads by word of mouth, the best type of advertisement!
With Nordstrom being almost 120-years-old and LuLaRoe being only 8-years-old the difference in the atmosphere of these companies are really different. Nordstrom offers a relaxing and welcoming shopping atmosphere, an experience that is both because of their products and their employees. LuLaRoe on the other hand have their market on creating a chase for their product as well as the satisfaction of getting a high-quality item for such a low price.
Urban Outfitters
Urban Outfitters is a multinational lifestyle retail corporation that is headquartered in Pennsylvania and operates across 15 countries like: United States, United Kingdom, Germany, etc. Founded in 1970 by Richard Hayne, Judy Wicks and Scott Belair, the American company used to be called Free People for 6 years before becoming Urban Outfitters. Generating over US$3.9 billion of revenue in 2019

While the American company is turning 50-years-old this 2020, their practices have evolved with the times almost seamlessly. If there's a company that has catered and focused on making the millennial experience better, it's Urban Outfitters. Urban Outfitters has rewarded tech-savvy millennials who prefer to shop online with a reward system that is free to participate in. Their prizes include artist meet and greets and other incentives which align with the younger generations desires.
Just at the moment that Urban Outfitters sell the teenage dream of meeting their beloved artists, LuLaRoe sells another American dream, creating a business. Urban Outfitters is still primarily a physical retail store with over 245 shops. The costs of maintaining this greatly differ from the online approach of LuLaRoe.
ASOS 
Founded in 2000 by trio Nick Robertson, Andrew Regan, and Quentin Griffiths. ASOS is a British e-commerce fashion and cosmetic retailer. Selling both its own manufactured products and as well as over 850 brands, ASOS ships to 196 around the world. Abbreviated from "As Seen On Screen", ASOS used to sell products that were complete imitations of famous clothing found in movies. 
ASOS' boutiques are one of the main features of their online store. Boutiques function similarly to shops that are either owned by individual retailers or more household retailer names like Nike and Adidas. Generating over US$3.1 billion in revenue last year, ASOS owes a lot of its success to its strategy in selling clothing. When they have premium partners, ASOS will often reach out to their clients and create a special product that is made by their partner brand but can only be found in ASOS. This creates the value of not being able to just buy these products anywhere else.
LuLaRoe and the British company ASOS have many similarities, in that they produce and manufacture their own products and have affiliates that work under and in their website. However the ASOS sells their products directly from their websites along with products of other companies whereas LuLaRoe sells its products to its distributors. ASOS' strategy has granted them better sales with more exclusive brand deals.

Conclusion
The top 5 LuLaRoe competitors are: Boohoo, H&M, Nordstrom Inc., Urban Outfitters, and ASOS. Together these companies employ 222 thousand people worldwide, with LuLaRoe employing 167 people and ranked 6th among LuLaRoe's Top 5 competitors. The top 5 competitors average 44 thousand employees. 
COMPETITORS STATS
| | | | |
| --- | --- | --- | --- |
| NAME | FOUNDED | HEADQUARTERS | NO. OF EMPLOYEES |
| Boohoo | 2006 | Manchester, United Kingdom | 2.1K |
| H&M | 1947 | Stockholm, Sweden | 126K |
| Nordstrom | 1901 | Seattle, Washington, United States | 74K |
| Urban Outfitters | 1970 | Philadelphia, Pennsylvania, United States | 16K |
| ASOS | 2000 | London, United Kingdom | 4K |
LULAROE Competitor Crossword
Content from this and other articles on this website can be used as a crossword clue