Fox News Similar Companies, Competitors and Alternatives in 2023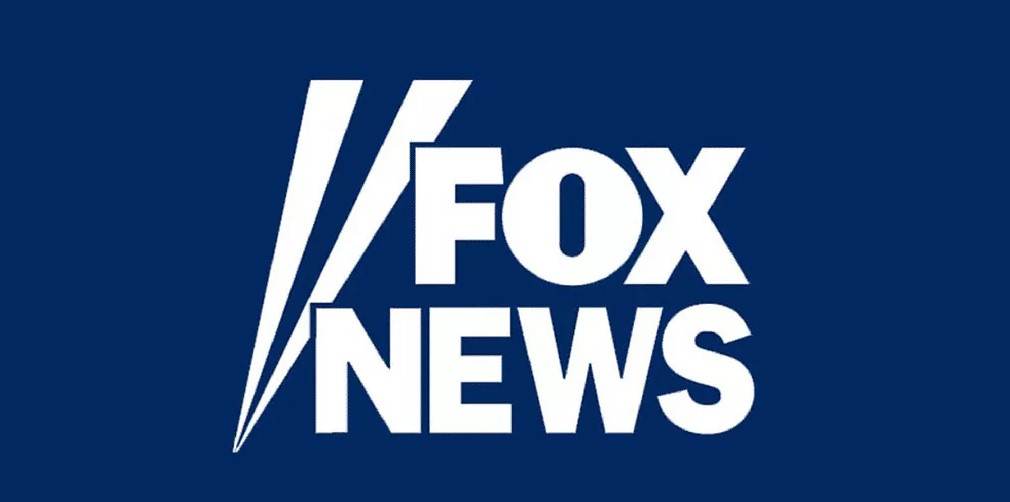 The Fox News Channel is a New York-based multinational TV channel that broadcasts local and international news. It is aired in over 86 different countries, with a daily viewer base of an astounding 2.5 million. Did you know that more than 87 million households in the US have subscribed to Fox News? The channel was launched in 1996 with the intent to appeal to the sensibilities of the conservative audience. It was during the turn of the millennium that the company's revenue started skyrocketing.
| | |
| --- | --- |
| Name | Fox News |
| Founded | 1996 |
| Headquarters | New York City, NY, US |
| SIC Code | 4833 |
| Status | Public, Subsidiary of Fox Corporation |
| Industry Sector | Media |
| Employees | 9000 |
| Trading Symbol | N/A |
How Fox News makes Money
As you might know, Fox News is owned by the Fox Corporation (not the entertainment company, 20th Century Fox). But did you know that a major part of Fox's $12.3 billion revenue arises from Fox News? This overly successful news subsidiary of Fox Corporation makes money like most other news channels – through advertisements. Additionally, it charges the cable company and the digital streaming platforms a hefty amount to showcase its news.
Media
Media is a multibillion-dollar industry that is involved in sharing information with the public. It includes all information sharing platforms like the internet, TV, newspaper, etc. The journalists and reporters of these media outlets also fall in this category. Fox News is currently the reigning portal of the news media industry. It was also named the top-rated cable network several times in the past.
Companies Similar to Fox News
Fox News may have been launched comparatively late, but it is a media giant in the world today, with over 90% of the TV watchers in the US subscribed to it! But if you are tired of watching conservative news or just wish for a change, then here are four other top-rated news channels for you.
Competitors to Fox News
The biggest rivals to Fox News are CNN, CNBC, BBC, and Newsmax. Switching your regular news channel in favor of another one isn't as easy as simply switching channels with the remote. So let's discuss Fox News' similar companies in more detail.
CNN
CNN, short for the Cable News Network, is a pay-to-watch news channel based in Atlanta, GA. Ted Turner and Reese Schonfeld launched CNN on June 1, 1980, at 17:00 hours EST. Did you know that it was the first and only news channel back then that provided 24-hour news coverage? In fact, it was the only one of its kind that broadcast nothing other than news.
Media
CNN took the media industry by storm soon after its launch, for people were able to watch news to their heart's content, 24/7. Its US viewership of 90 million subscribers is higher than that of Fox News, but it lags behind when it comes to international viewers. The channel is generally known to sensationalize most news, but the facts and stats it provides are always accurate. The company is presently owned by Warner Bros. Discovery.
| | | | |
| --- | --- | --- | --- |
| Annual Revenue | Funding | Headquarters | Employees |
| $1.7B | Undisclosed | Atlanta, GA | 4000 |
CNBC
CNBC (Consumer News and Business Channel) is a cable news channel akin to Fox News, but unlike the latter, it broadcasts mostly business-related news. CNBC's primary parent company is Comcast, and the celebrated news channel adds a decent amount to Comcast's $116.39 total revenue every year. It started off in 1979 as a purely entertainment channel, and transformed into an all-out news channel a decade later.
Media
CNBC's turning point in the media industry arrived in 1991 when it acquired the Financial News Network, its prime adversary. It was also once ranked one of the most valuable news channels in the US. However, in recent years, CNBC's viewership has been steadily declining, both internationally and locally. Nonetheless, it is putting on a bold face and trying its best to catch up to its competitors.
| | | | |
| --- | --- | --- | --- |
| Annual Revenue | Funding | Headquarters | Employees |
| $76M | Undisclosed | Englewood Cliffs, NJ | 2600 |
BBC News
Who hasn't heard about the BBC! And if you have, then you will know that it stands for the British Broadcasting Corporation. Despite being based in the UK, the BBC has a worldwide viewership, including a healthy presence throughout the US. And its news division, the BBC News, is followed by millions of subscribers around the globe. Headquartered at Broadcasting House, London, the company was founded in 1922, making it the oldest in the list.
Media
The BBC primary industry is mass media, but the lines between media and mass media are but a blur these days. The company has established itself as the national broadcaster of the UK, and it has the highest number of employees (22,000) in the world when it comes to the broadcasting sector. Currently spearheaded by Richard Sharpe, it has an operating income of $366 million.
| | | | |
| --- | --- | --- | --- |
| Annual Revenue | Funding | Headquarters | Employees |
| $6.38B | $5M | London, UK | 22,000 |
Newsmax
Now don't start drawing conclusions just because we have included Newsmax among the competitors of Fox News. We are entirely ignoring the recent controversies and focusing only on the facts. Newsmax is similar to Fox News in the sense that it is a conservative news broadcaster as well. And given its revenue of $127 million (more than CNBC's), it certainly deserves a place on this list.
Media
A major part of Newsmax's revenue arises from its online portal, www.Newsmax.com. Its print magazine and cable news channel are secondary, albeit commendable, sources of revenue. It is the newest news channel on this list, with its foundation laid in 2014. Currently, it has a subscriber base of more than 75 million households.
| | | | |
| --- | --- | --- | --- |
| Annual Revenue | Funding | Headquarters | Employees |
| $127M | Undisclosed | Boca Raton, FL | 40 |
Conclusion:
Fox News's biggest competitor is CNN. It may generate much less revenue compared to Fox's $12.3 billion, but remember that Fox News is a subsidiary of Fox Corporation, just like LinkedIn is owned by Microsoft. So the total revenue of Fox doesn't really count. Thus, based on the local and international viewership, Fox News and CNN definitely compete head-on.