Top 10 Disney Competitors In 2023
The Walt Disney Company is an American media and entertainment corporation that was created in 1923 by brothers Walt and Roy Disney. It started with the release of its first animated short-live series called Alice Comedies. In 1929, they launched Steamboat Willie, where the mythical character Mickey Mouse was first introduced to the world.
Disney started as a family business and it grew to become one of the world's largest media and entertainment conglomerates. In 2019, it was positioned second after Google. The group owns the ABC and ESPN networks, Pixar animation studios, and the Marvel comic brand, among others.
In March 2019, it took full control of 20th Century Fox, incorporating all of the group's news, sports, cable networks, broadcast, and film and television properties. This operation also allowed Disney to increase its possession of Hulu which is now 67%, while the remaining 33% is in the hands of NBCUniversal (NBCU).
TWDC is headquartered in Burbank, California, and employs nearly 223,000 people. In 2019, it generated annual revenues of 69,7 billion. Together with all its subsidiaries, it forms a diverse entertainment conglomerate with operations in four segments: Media Networks; Studio Entertainment; Parks, Experiences and Products; and Direct-to-Consumer & International.
| | |
| --- | --- |
| NAME | The Walt Disney Company |
| FOUNDED | 1923 |
| HEADQUARTERS | Burbank, CA, USA |
| SIC CODE | 7812 |
| STATUS | Public company of NYSE |
| INDUSTRY SECTOR | Entertainment and media |
| EMPLOYEES | 223,000 |
| TRADING SYMBOL | DIS |
Disney similar companies:
WarnerMedia, Fox, Time Warner Inc, CBS, Comcast NBC, ViacomCBS, Sony Pictures, Lionsgate, Viacom, AMC Networks, Netflix, Amazon, Prime Video, Apple TV+, Six Flags, and Cedar Fair.
How the company makes money
PARKS, EXPERIENCES, AND PRODUCTS
TWDC's main source of income is Parks, Experiences, and Products. In 2019, it generated $ 26.2 billion of revenues, which represents 37.6% of the total. The company earns money from the sale of tickets to its theme parks, as well as food, drinks, and merchandise in these spaces. In 2018, it received 157.3 million visitors positioning in the first place of the TEA Ranking.
It also charges money for accommodation at hotels, the sale of vacation cruise tickets, and club property rentals. This also includes the royalties for the intellectual property license and the sale of branded merchandise. In this segment, Disney also generates income from co-branding opportunities, real estate sales, and rentals.
It operates theme parks and resorts where the most relevant are Walt Disney World Resort (Florida); Disneyland Resort (California); Disney Land Paris; Hong Kong Disneyland Resort (47% ownership interest); and Shanghai Disney Resort (43% ownership interest).
MEDIA NETWORKS
Media Networks is Disney's second-largest source of income. In 2019, it generated $ 24.8 billion, which represents 35.6% of its total income. The company makes a profit from affiliate fees it charges to programming distributors (cable, satellite, OTT), service providers, and ABC Network affiliate television stations.
It also sells time and advertising space on its domestic networks and related platforms. It also includes the sale of advertising time on domestic TV channels. Third, this segment generates income from TV and SVOD distribution. Charges licensing fees in exchange for the right to use Disney's original programs and productions and content transactions with other segments of the company.
STUDIO ENTERTAINMENT
The Studio Entertainment segment generated Disney $ 11.1 billion in 2019 or 16% of the total revenues. The company earns money from the sale of movies in theaters, home entertainment, and TV and SVOD (Subscription Video On Demand) markets. It also includes the sale of stage play tickets and the license of intellectual properties of live shows.
Its main operations are the film production and distribution studios Walt Disney Pictures, Twentieth Century Fox, Lucasfilm, Marvel, Pixar, Fox Searchlight Pictures, and Blue Sky Studios.
DIRECT-TO-CONSUMER & INTERNATIONAL
Disney's third business is Direct-to-Consumer & International, which accounted for 13.3% of its total revenue in 2019. Here it generates income from affiliate fees, advertising sales, subscriptions to streaming services, and other services, as well as technical support services.
WARNER MEDIA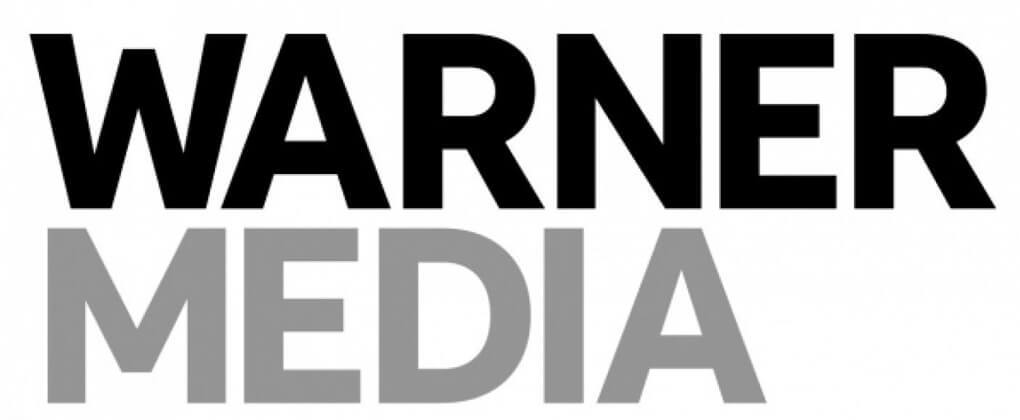 WarnerMedia is one of the biggest media corporations in the world. It started in 1990 under the brand Time Warner, and in 2018 it was acquired by the communications group AT&T in the US. It comprises three divisions: HBO, Warner Bros. Pictures, and Turner Broadcasting System, which generated 33,5 billion revenues in 2019. The whole conglomerate employs 247,800 people and is headquartered in New York.
WarnerMedia produces motion pictures and content for broadcast and cable networks and owns OTT platforms and TV networks such as CNN, Cartoon Network, TNT, and truTV among others. It also distributes content and has other divisions such as books, magazines, and comics. This segment accounted for 18% of AT&T total revenues in 2019. Together with Comcast and ViacomCBS it is one of the main competitors of Disney in terms of media and entertainment conglomerates. In 2021, it is releasing HBO Max to compete in the OTT field reuniting contents from all Warner's branches.
COMCAST NBC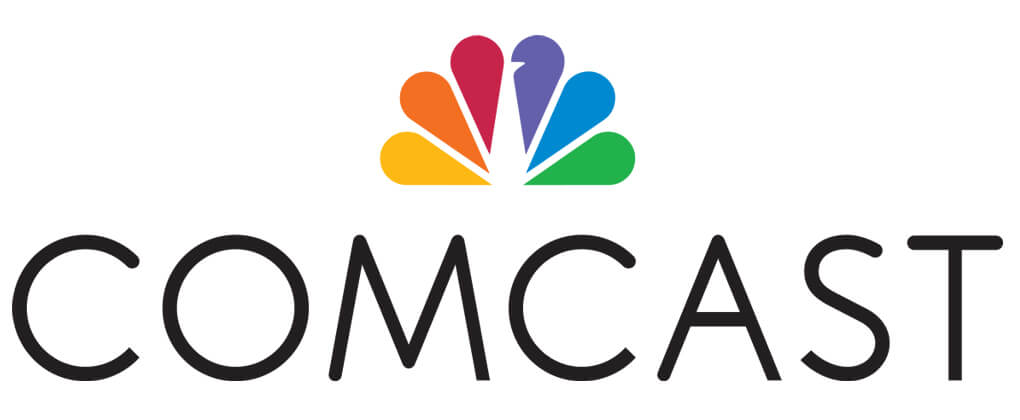 Comcast NBC is the American media and entertainment conglomerate that provides both cable and communications services, TV content and film production and distribution, and theme parks. NBCUniversal started in 2004 after the merger of the broadcaster NBC and the French group Vivendi. In 2011, it was acquired by Comcast and five years later it joined DreamWorks Animation studios. The holding operates a portfolio of TV networks, motion picture companies, and TV production operations, among others.
The group has generated annual revenues of $ 108.9 billion with 190,000 employees in 2019. It is one of Disney's main competitors in four divisions: broadcast TV, cable networks, filmed entertainment and theme parks. The broadcast division accounts for 10% of its revenues and is composed of NBC and Telemundo. The filmed division consists of the operations of Universal Pictures, DreamWorks Animation, and Focus Features.
Cable networks generate 5% of revenues and consist of a diversified portfolio of Pay TV channels (E!, Syfy, CNBC, NBC Sports, Golf Channel, etc.) reaching 838 million US households. Theme Parks refers to Universal parks located in Orlando, California, and Osaka. In 2018, its attendance reached 50 million and was positioned third after Disney and Merlin Entertainment Groups in the TEA global ranking.
VIACOMCBS
ViacomCBS is one of the world's largest media and entertainment companies that was created after the merger of the American groups Viacom and CBS in 2019. The conglomerate delivers content to audiences worldwide through broadcast and cable networks and VOD platforms. It also produces content and live events and sells merchandise, among other activities. Its portfolio includes brands like CBS, Showtime Networks, Paramount Pictures, MTV, Comedy Central, Nickelodeon, BET, Pluto TV and Simon & Schuster, and CBS All Access.
In the US, the group is among the top three leading networks with 22% of TV viewership and the highest share of cable. It owns a large collection of franchises and partnerships worldwide with almost 140,000 TV episodes and 3,600 film titles. In 2019, ViacomCBS invested $ 13 billion in content and has titles in general entertainment, news, sports, comedy, pop culture, music, and kids. It has 23,990 employees and generates annual revenues of $ 27.8 billion.
SONY PICTURES
Sony started as a tech company in Tokyo, Japan, but then diversified to the media and entertainment, gaming music, and motion pictures businesses. It was founded in 1946 by Masaru Ibuka. Now it has 114,400 employees and in 2018 it generated $ 81 billion in revenues. Sony Pictures is the independent studio acquired by the Japanese company in 1989 that accounts for 11% of the group's revenues.
Sony Pictures produces films and television content of different genres that are distributed via TV networks and VOD platforms worldwide. It is also involved in the music industry. The brand competes with Disney in the content industry with TV networks and movies, positioning as. It has also operated its own OTT platform, Sony Crackle that reached 21 markets, with 26 million users. This service is being revamped after a strategic agreement with Chicken Soup for the Soul.
AMC NETWORKS
AMC Networks is the American media company that was created in 2011 by Charles Francis Dolan on March 9, 2011, and is headquartered in New York. It operates cable and broadcast TV networks under different brands such as AMC, BBC America, SundanceTV, as well as SVOD services. It owns the television content production studio AMC Studio and, through the IFC Films division it produces and distributes films. The international programming segment is operated under the brand AMC Networks International.
The holding has about 3,000 employees and in 2019, it generated revenues of $ 3.1 billion. AMC Networks brands are available in 130 territories and its VOD services have reached 2 million subscribers. It competes with Disney in the cable and broadcast TV division and in the OTT segment.
NETFLIX
Netflix is the main subscription video on demand (SVOD) platform worldwide. It started in 1997 when Reed Hastings and Marc Randolph created a DVD rental in the US. The business was managed through the Internet. Soon, it added unlimited movie rental and subscription, and years later it started the recommendation system. It has grown to become one of the largest entertainment companies worldwide and competes with the main TV networks and film studios.
It has 7,100 employees and it generates annual revenues of $ 15,8 billion. Netflix totals 139 million subscribers and it is available in 190 territories. Its growth has relied on two pillars: an advanced recommendation tool based on metadata and a complete library of shows, movies, and documentaries, where original production plays a relevant role. Its catalog is made of 13,000 titles.
Netflix is the world leader in the SVOD business, where competes with Disney's new platform Disney+, which was released in 2019 and accounts 28.6 million users. However, among the media companies, it is positioned in fifth place on the Global 2000 ranking, where Disney holds the second position.
AMAZON PRIME VIDEO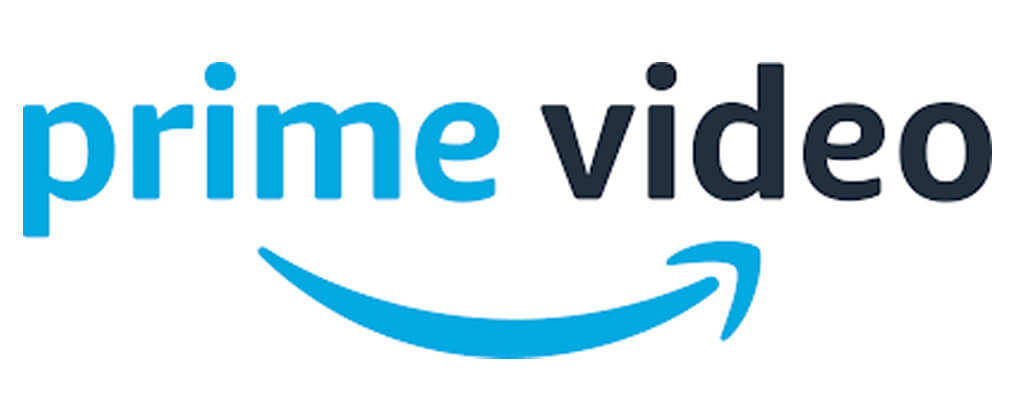 Prime Video is Amazon's Subscription Video On Demand (SVOD) service that was created in 2006. Amazon is the Internet-based company that started in 1994 in the US by Jeff Bezos. Headquarters are located in Seatle and it has 650,000 employees. Amazon's offices are distributed in 33 countries worldwide. Besides online retail, the company offers cloud computing services, connected home technology, and content. It owns 17 brands
Prime Video consists of unlimited access to movies, series, and TV channels that users can visualize through connected devices. With 150 million subscribers, it is the second SVOD platform after Netflix and it is available in 200 countries. Prime Video has licensed third party content and it also produces its own titles through the Prime Originals business unit. The service is only available for Amazon Prime subscribers, Amazon's membership program that offers free shipping of purchases. In 2019, this service generated $ 14.1 billion in revenues.
APPLE TV+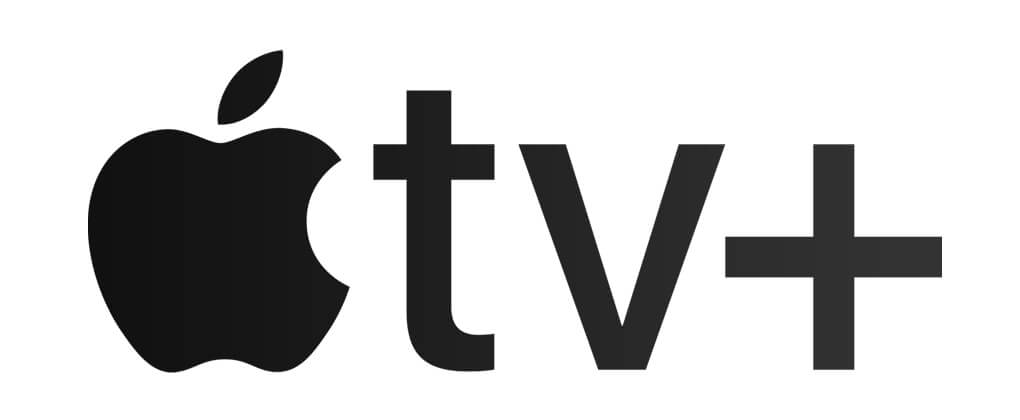 Apple TV+ is the SVOD service that was introduced by the American tech company Apple in 2019. The group started in 1977 and is headquartered in California, it has 137,000 employees and generates $ 260.1 billion annual revenues. It is one of the most valuable brands in the world and in 2018, its capitalization reached $ 1 trillion.
Less than a year after its launch, the OTT platform surpassed 22 million users in the US. Its library is composed of original series and documentaries, as well as entertainment shows for kids. It releases new content every month. Apple TV+ is available on Apple's website and devices, and smart TVs. It has no advertising and it charges a monthly fee of $ 4.99.
SIX FLAGS
Six Flags is a theme park company that started in 1961 in Texas, United States. It operates 22 parks in the US, two in Mexico, and one in Montreal, Canada. The parks have 925 rides and 145 coasters. They offer water attractions, themed areas, concerts, shows, restaurants, and other attractions like venues and retail outlets.
It competes with Disney in the theme parks business. In 2018, it generated $ 1.5 billion in revenues with 50,000 employees. With 32 million guests, it was in the seventh position of the top 10 amusement parks worldwide.
CEDAR FAIR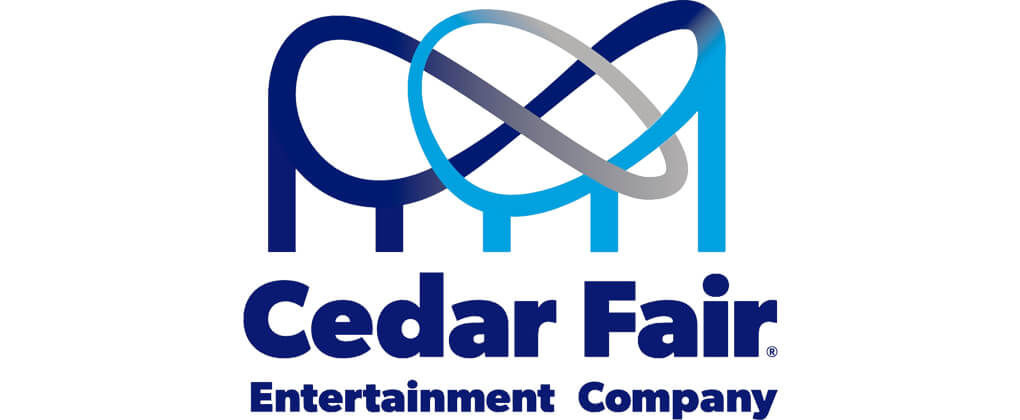 Cedar Fair is an American amusement park operator, that started in 1987. Today, it owns 13 parks with water attractions and resort facilities in 48 states. Among all its properties, it receives about 26 million guests and generates revenues of $ 1,47 billion with 48,600 employees. The company is headquartered in Sandusky, Ohio. Cedar Fair competes with Disney in the theme park business. It is positioned 8th in the global amusement parks ranking.
CONCLUSION
The top 10 Disney competitors are: WarnerMedia, Comcast NBC, ViacomCBS, Sony Pictures, AMC Networks, Netflix, Amazon, Prime Video, Apple TV+, Six Flags, and Cedar Fair. Together they have raised over $ 547.2 billion between their estimated 835,500 employees. Disney has 223,000 employees and is ranked 1st among its top 10 competitors. The top 10 competitors average 8,350 employees.
COMPETITORS STATS
| | | | |
| --- | --- | --- | --- |
| NAME | FOUNDED | HEADQUARTERS | EMPLOYEES |
| Prime Video | 2006 | Seattle, WA, USA | 14 K |
| ViacomCBS | 2005 | New York, NY, USA | 23.9 K |
| Time Warner | 1985 | New York, NY, USA | 247.8 K |
| Sony | 1946 | Minato, Tokyo, Japan | 114 K |
| AMC Networks | 1980 | New York, NY, USA | 3 K |
| Apple TV+ | 2019 | Cupertino, CA, USA | 137 K |
| Netflix | 1997 | Los Gatos, CA, USA | 7.1 K |
| Comcast NBC | 2004 | New York, NY, USA | 190 K |
| Six Flags | 1961 | Grand Prairie, TX, USA | 50 K |
| Cedar Fair | 1987 | Sandusky, OH, USA | 48.6 K |
Disney Competitor Crossword
Content from this and other articles on this website can be used as a crossword clue