Top Linkedin Competitors In 2022
LinkedIn is a US based, Microsoft owned professional network platform. It is the largest professional network in the world with over 690+ million users and is used in over 200 countries. It was founded by Reid Hoffman, Konstantin Guericke, Jean-Luc Vaillant and Alec Blue in May 2003.  As of 2020, Jeff Weiner is the CEO.
| | |
| --- | --- |
| NAME | LinkedIn Corporation |
| FOUNDED | 2003 |
| HEADQUARTERS | Sunnyvale, California |
| SIC CODE | 7370NAICS 7372NAICS |
| STATUS | Private-Subsidiary of Microsoft Corp. |
| INDUSTRY SECTOR | Data Processing Services, Internet Software |
| EMPLOYEES | 15,000 |
| TRADING SYMBOL | LNKD |
Linkedin similar companies:
Xing, Meetup, Gust.com, Xing, Bark, Indeed, ZipRecruiter, Hired, AngelList, CareerBuilder, Viadeo, Opportunity, Sumry and Jobcase.
Microsoft Acquisition
Microsoft acquired LinkedIn in December 2016 for $26.2 Billion, Microsoft's biggest acquisition to date. Before then, it had undergone several other acquisitions that had enabled it to expand its core business.
How it makes money
LinkedIn is a professional and business related social network that enables business and career professionals as well as freelancers and job-seekers to network, source for resources and support as well as build relationships and connections with potential customers, partners and clients.
Among the services that LinkedIn offers, it has a job board for job seekers to look for jobs that they may be interested in. It makes its revenue from 5 sources:
Marketing solutions. LinkedIn Marketing is about advertisements on the biggest professional network. This can be done in a variety of ways: Sponsored content that appear on one's feed, Sponsored messaging that will appear in one's targeted customers' message inbox, Text advertisements and finally dynamic advertisements that are personalized. On average, adverts cost $5.26 per click as well as $6.59 per 1000 impressions, and $0.80 per send for Sponsored InMail campaigns.
Premium subscriptions. Users subscribe to premium status to get extra features such as InMail services. The cost is as shown: Premium Career is $29.99 per month and Premium Business is $59.99 per month.
Talent solutions. This contributes about 55% of LinkedIn's valuation. This service helps recruiters interact with the right potential employees. A LinkedIn company or recruiter can use the free version and interact with people already subscribed; or you can upgrade to premium or recruiter to expand one's search base. Recruiter lite costs $99.95 per month while recruiter corporate costs $825 per month both coming with extra features. LinkedIn premium business plan is $47.99 monthly while Executive plan is $99.99, the price difference being due to the amount of InMails given.
Learning solutions. LinkedIn Learning is a combination of courses from Lynda.com and other LinkedIn resources. To use this services, one pays a monthly subscription of $29.99 and can then access the over 13,000 courses. This service is also really important as it is able to personalize the learning experience and recommendations to fit one's needs.
Sales solutions. This is a service tool used to help companies or users identify potential customers for their products or service. LinkedIn Sales Navigator costs $79.99 per month, or $779.88 annually. The price rises to $134.99 per month for a Team account.
LinkedIn became a public company on May 11, 2011. In 2019, LinkedIn generated a revenue of $6.8 billion contributing to Microsoft's $38.1 billion commercial cloud revenue.
Xing
Xing is a professional-oriented social network that allows business professionals to connect, interact, share news and seek employment on its platform. It was created in 2003 and is headquartered in Hamburg, and is popular in German speaking countries (Deutschland, Austria, Confédération, Switzerland). The CEO of Xing is Thomas Vollmoeller.
Compared to LinkedIn in the DACH (German-speaking countries) area, Xing has 13 million users while LinkedIn has 11 million. Its business has been improving over the last few years; it announced a net profit of 15.4 million Euros last year which was up 20% compared to the previous year 2018. Together with LinkedIn, they are the two biggest professional network employers in Germany.
Xing is currently valued at around $2 billion and has 15 million users worldwide compared to Microsoft's over 690 million users. Xing also has about 20 million monthly visits compared to LinkedIn's over 970 million visits.
Indeed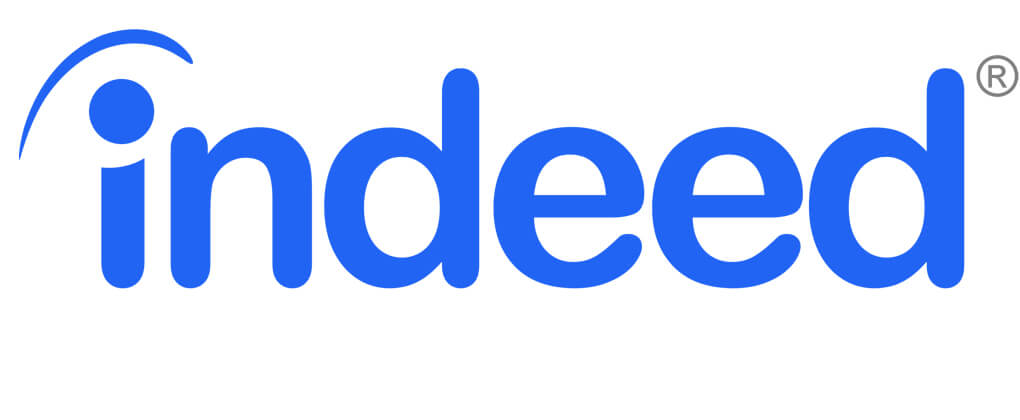 Indeed is an online portal providing job opportunities for job seekers and employers alike. It was founded in November 2004 and is based in Austin, Texas. Chris Hyams is the current CEO of the private company. At the moment, its services are available in 60 countries and can be accessed in 28 different languages.
Upon its creation, it started out as a job listing board but has added more features and services as it has grown. In 2010, it was the most visited jobs website in the USA and boasts up to 250 million unique monthly visitors as of 2019.
It earns its revenue through advertising and a pay-per-click model where clicks on its platform cost from $0.25 t0 $1.50. The way this works is that employers pay a small fee each time a job seeker clicks and views an employer's job posting.
AngelList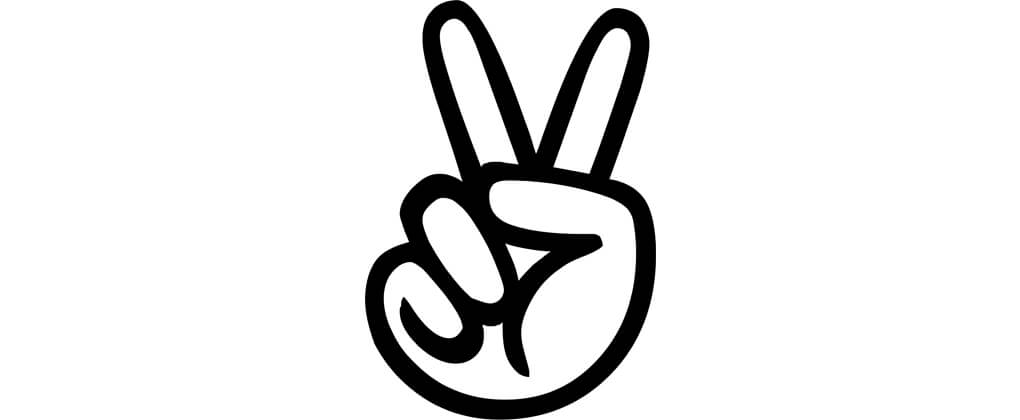 AngelList is easily the most popular alternative to LinkedIn, especially to younger people and startup companies especially in the technology-space. It helps connect job seekers with various organizations looking for specific skills and qualifications. The platform is simple to use and efficient with good UX functionalities.
AngelList was founded by Naval Ravikant and Babak Nivi in 2010 and is based in San Francisco, California. It was launched with the aim of funding early-age startups that the founders and their partners believed in. It is active in 38 countries worldwide, the most popular locations being US, Europe, Canada and India.
As of April 2020, AngelList has over $1.8 billion assets under management and has also helped over 1,133 startups get funding.
AngelList works by helping users who voluntarily share their information to connect with like-minded professionals, learn about companies that one may have interest in investing in and lastly, it helps job seekers discover potential recruiters. Startups on the platform can announce that they are looking to raise capital, at which point, angel investors through AngelList can connect with the startups and potentially agree to fund them.
Over the last year, active users/candidates and jobs have doubled on the platform, It has helped connect 548,000 job seekers to employers or recruiters and has 16,000 companies listed on its platform.
The main difference between LinkedIn and AngelList is that; LinkedIn charges for some services whereas AngelList is free, LinkedIn also serves as more of a directory that lists jobs and users or potential employees with their qualifications, AngelList on the other hand is more focused on job transactions where interactions are mainly between people interested in one's job skills or company.
Opportunity Network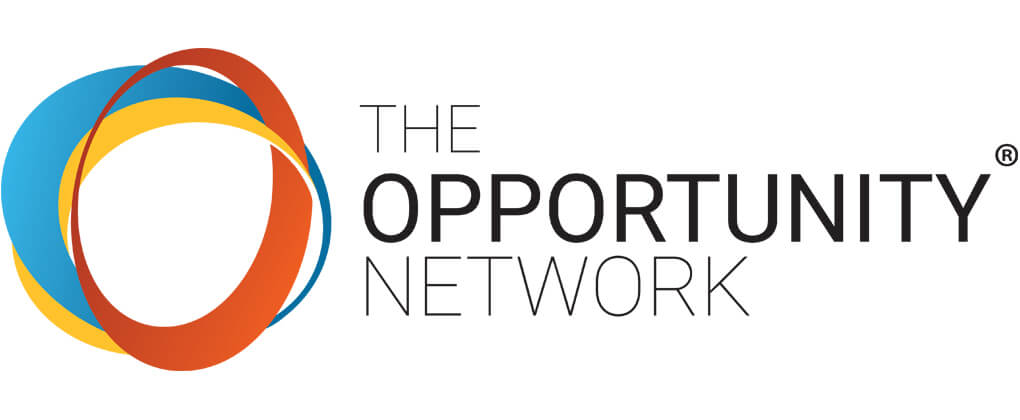 Opportunity Network (ON) is a community that is used by select CEOs and private investors to help grow their businesses worldwide. It is the first service of its kind to use a scientific approach by use of an algorithm to generate job opportunities for job seekers, job candidates for employers and recruiters, right sales lead and develop business connections.
The algorithm uses data such as location of candidates and industries, types of industries and skill sets of job seekers.
ON was founded in 2014 by Brian Pallas who is the current CEO, Julia Puig who is the current CFO and Enrica Sighinolfi. It is based in London, England. It's services are available in 130 countries around the world and has over 28,000 CEOs on its platform.
Opportunity Network has 3 main industries: Business Development, Financial services and Internet. ON works by allowing its members to directly connect or interact with business and investment opportunities from around the world. These opportunities could be early stage funding for Startups, commercial partnerships, Joint ventures to even mergers and acquisitions. ON members are specifically sourced by the organization through recommendations from banks, business associations, reputable financial organizations as well as legal and professional services corporations.
As of this year, 2020, ON had a total transaction flow of $280B. It has offices in Barcelona Spain, London and New York and has partnered with various companies in those countries. It has also received funding to accelerate and expand its growth. An example of this is in 2016 when it received funding of $150 Million from investors including the Boston consulting group.
ZipRecruiter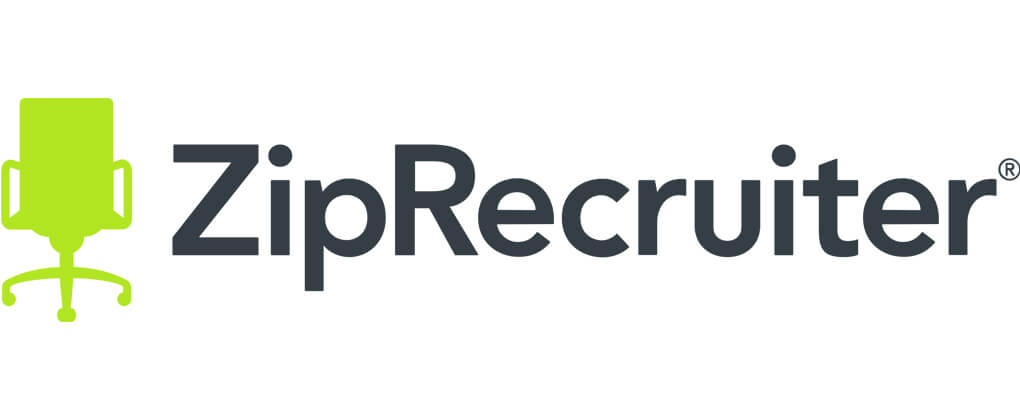 ZipRecruiter is an online search engine used by new job seekers and professionals alike to look for job opportunities. Its job categories which span a range of industries are grouped in hourly, temporary or part-time as well as full-time basis. It uses both email and mobile services.
ZipRecruiter is based in Santa Monica, California. As of November, 2018 it was valued at $1.5 billion after receiving finding in the region of $156 million. It was founded in 2010 by Ian Siegel, Joe Edmonds, Ward Poulos, and Willis Redd.
It generates $200K in revenue per employee and has over 200 engineers, 50 working in Israel on advanced algorithms for the platform which together with artificial Intelligence and machine learning help improve matchmaking between job seekers and employers by over 300%.
ZipRecruiter works by allowing employers to post jobs on the platform where they give information like their business name and what they do, number of employees they are looking for and qualifications. And it makes money by charging these employers when they post job opportunities on the platform.
It enjoys an annual revenue of about $160 million as of 2019.
CareerBuilder
CareerBuilder is an online recruitment portal that allows employers and potential employees or job seekers to connect, interact and share information on available job opportunities. It was founded in 1995 by Robert J. McGovern and is headquartered in Chicago, Illinois.
Its current CEO is Irina Novoselsky. CareerBuilder was acquired by Apollo Group Management in 2017. It may be the most expensive in terms of rates applied to employers who want to post job opportunities on the platform with prices ranging from $199 to $499 for month subscriptions.
The company enjoys about 200 million unique visitors annually and its services are available in 185 markets around the globe with its main markets being USA, Canada, Europe and Asia. As of 2019, it had an annual revenue of $714 million.
Viadeo
Viadeo is a private company that provides a professional social network where its members include business owners, managers and entrepreneurs. It was founded in 2004 in Paris, France by Dan Serfaty and Thierry Lunati.
It has over 720,000 recruiters and about 6.4 million professionals. It makes its money in different ways, such as: premium subscription services for job seekers to help elevate their profiles, charging employers for job postings, as well as through advertising.
Viadeo is the most popular professional network in France and works for job seekers by hosting their work and personal profiles online as well as keeping their address information online thus helping them stay connected to potential job opportunities.
Viadeo generates an annual revenue of about $26.5 million which has been in decline over the last 3 years.
Jobcase
Jobcase is a social-media professional job search platform that is focused on blue-collar and service industry employment opportunities. It displays a deeper, more detailed user profile than LinkedIn and it allows one to even sign into it through his/her LinkedIn account. It was built with the intention of helping people who do not have a college degree to interact with potential employers, hopefully find jobs while also allowing them to manage their careers. It works by detailing one's educational details, work experience, preferred work conditions as well as favorable salary and details on whether one would be willing to relocate plus other personal details.
It was founded in 2009 by Frederick and is based in Boston, New England. Its main focusses are big data, recruitment, employment and social media services.
Jobcase had over $100 million in revenue in 2019 coming from over 2,000 US based companies as that is where its services are currently available. It makes its revenue by charging employers or companies posting job opportunities on its platform. This can happen in two ways: employers can post a single job opportunity for as much as $199 or they can hold a hiring event hosted and organized by Jobcase and this can cost as much as $5,000. The company is currently valued at around $445 million.
Jobcase hopes to reach a valuation of $1 billion in the next few years by expanding its market to countries outside of the USA especially in G20 countries where it opines that 84% of people do not have college degrees and this are its primary target. Of the 197 million US citizens it was targeting, it has managed to sign up 110 million of them. Putting it as one of the fastest growing tech companies.
In February, 2019 it raised $118.9 million in a private equity fund.
Hired
Hired Inc. was founded in May 1, 2012 by Allan Grant, Douglas Feirstein and Matt Mickiewicz and it is a direct competitor to LinkedIn in recruiting and marketplace business industry. It is based in San Francisco, California.
Hired Inc. however is more in-depth in its recruitment strategy than LinkedIn. Through its back-end algorithms and analysis, the company is able to filter information it picks from job seekers such as resumes and what they are looking for, to create its own profile of an individual, this profile is then used to match that candidate with his suitable employment company/institution. By doing this, job seekers on the platform are able to insightfully compare job opportunities side by side. In the same breath, employers are able to get a filtered out list of the best candidates for their companies reducing time taken in the hiring process by up to 33%.
Hired Inc. is growing at a much higher rate than LinkedIn and has had significant increase in its usage with an over 300% increase in bookings in 2017. It has over 10,000 companies using its platform.
It has an annual revenue of between $50 million to $100 million.
Sumry
Sumry was founded in October 28, 2013 by Nate Hanson, Sebastian Kade and is the World's first professional Introduction tool. It is headquartered in the West Coast, USA. It uses one's information to build and make better connections with prospective employers and recruiters. It does this by showcasing one's education, skills and expertise, work experience and it also uses recommendations one may have got in previous jobs.
With this information, it can scout potential employers on the platform and make an introduction on one's behalf. It is using this tool to try and compete with LinkedIn's talent solution which relies on companies approaching potential employees.
CONCLUSION
Although LinkedIn is the biggest professional network in the work, it has a number of competitors as shown above who have exploited some of the gaps it has left. Especially with new age users, it has faced criticism for its user design and user experience with this users preferring to engage with its competitors who offer mode functionalities and opportunities. Below is an overview of LinkedIn competitors keeping in mind that LinkedIn has 15,000  employees and is headquartered in Sunnyvale , California:
COMPETITORS STATS
| | | | |
| --- | --- | --- | --- |
| NAME | FOUNDED | HEADQUARTERS | NO. OF EMPLOYEES |
| Xing | 2003 | Hamburg | 1,567 |
| Indeed | 2004 | Austin, Texas | 6,100 |
| AngelList | 2010 | San Francisco | 234 |
| Opportunity | 2014 | London | 250 |
| CareerBuilder | 1995 | Chicago, Illinois | 7500 |
| Hired | 2012 | San Francisco, California | 260 |
| Viadeo | 2004 | Paris, France | 141 |
| Sumry | 2013 | California | 10 |
| Jobcase | 2009 | Boston, Massachusetts | 240 |
| ZipRecruiter | 2010 | Santa Monica,California | 1,000 |
LinkedIn Competitor Crossword
Content from this and other articles on this website can be used as a crossword clue