Canva Competitors, Similar Companies and Alternatives
Canva is a software company that is best known for its graphic design application of the same name. The software was launched early in 2013 by Melanie Perkins, Cameron Adams, and Cliff Obrecht. Did you know that the platform had managed to attract over 750,000 users in the first year itself? Canva is available in 100 different languages and can be accessed on a web browser as well as on the app.
| | |
| --- | --- |
| Name | Canva |
| Founded | 2013 |
| Headquarters | Sydney, Australia |
| SIC Code | 7291 |
| Status | Private, Independent Company |
| Industry Sector | Graphic Design Software |
| Employees | 2000 |
| Trading Symbol | N/A |
How Canva Makes Money
The Canva website and app can be used free of cost by anyone and everyone. So how does the company generate more than $1 billion in revenue? The thing is, not all of Canva's features are available in the free version. You need to upgrade to Canva Pro or Canva For Teams to access additional exciting features, and these subscriptions start from $12.99 per month.
Graphic Design Software
Graphic design originated in the 15th century, and its subsequent computer software was released in the early 1970s. Thus, the graphic design software industry is much older than you may have thought, and Canva is a comparative newbie here. However, the Canva platform comes loaded with tons of cutting-edge features that have made it the most preferred app of several designers in the trade.
Companies Similar to Canva
Canva may not have a rich history or boast of a popular client base, but it is among the most used platforms in the world despite its recent entry into the industry. Did you know that it also included a video editing tool just last year? If you still want to choose a different graphic design program, we get it. Hence, we have come up with a few spectacular alternatives for you.
Canva Similar Companies
The biggest rivals to Canva are Adobe, Corel Corporation, VistaCreate, Pixlr, Visme, Easil, Design Wizard, Inkscape, Gimp, and Gravit Designer. You will realize as you read further that apart from the top three, the rest have revenues much lower than Canva, but they are almost equally efficient and feature-rich. So let's discuss all these Canva competitors in more detail.
Adobe
Adobe Inc. is one of the largest computer software corporations in the world. Its image editing and graphic design platforms have very few rivals, Canva being one. The Adobe Illustrator and Adobe Express directly compete with Canva's premium and free versions. This publicly traded company was established by John Warnock and Charles Geschke in 1982, as a means to develop the PostScript page description language.
Software
Adobe has almost always been one of the leading firms in the software industry throughout its lifetime. Its primary consumer product may be Acrobat, but Photoshop, Illustrator, and Express are wildly popular among corporate professionals. Today, Adobe nets an income of $4.89 billion, and it has a worldwide fanbase. Its other products include Dreamweaver, FrameMaker, RoboHelp, Creative Cloud, etc.
Corel Corporation
If anyone can come close to Adobe and Canva in the graphic design software race, it has to be Corel. Remember CorelDRAW, a major Photoshop competitor? It is preferred by several graphic designers to this day. Michael Cowpland founded the company in 1985 as a research facility for Mitel. But Corel's first products became so popular among the masses that it eventually became an independent firm in its own right.
Software
Corel Corporation entered the software industry as a rising tornado, raring to carry away the commercial computer application industry from under Microsoft's nose. But it somehow fizzled outpost in the late 2000s. Today, Corel is owned by Kohlberg Kravis Roberts (KKR), a US-based investment company, but it is still headquartered in Canada. Apart from CorelDRAW, it is also known for its Designer Suite and Digital Studio.
| | | | |
| --- | --- | --- | --- |
| Annual Revenue | Funding | Headquarters | Employees |
| $16.23B (KKR) | Undisclosed | Ottawa, Canada | 940 |
VistaCreate
VistaCreate is a graphic design platform that enables users to create their own unique marketing campaigns or designs. It began as Crello in 2016 when Dmitriy Sergeev, a Ukraine-based developer, wanted to create a user-friendly design platform. The website had become an instant success, and it was acquired by Cimpress, an Irish investment company, after a few years. It was around the same time that they acquired Depositphotos, a royalty-free image platform.
Graphic Design Software
VistaCreate may have entered the graphic design software industry relatively late, but it has become one of the leading platforms in the world today. Did you know that it offers more than 70,000 unique templates, most of which are free of cost? And it keeps updating its repository every single week. No wonder the platform is used by over seven million people across the globe!
| | | | |
| --- | --- | --- | --- |
| Annual Revenue | Funding | Headquarters | Employees |
| $2.6B (Cimpress) | Undisclosed | Limassol, Cyprus | 10,000 (Cimpress) |
Pixlr
Pixlr is more of an out-and-out image editing platform than graphic design software. But you can use it for accomplishing simple graphic design tasks too. This cloud-based image editing service was launched in 2008 by Ola Sevandersson. It was acquired by Autodesk in 2011, only to be later sold to 123RF, a stock photo company, in 2017. Despite these changes in ownership, the essence of Pixlr remains the same to this day.
Cloud Software
Pixlr can be accessed on the cloud from anywhere and through any device, be it a computer or a smartphone. It includes a free version and two paid versions. You cannot buy a direct license; it is a cloud-based platform that you need to subscribe to. It is available in a number of languages, right from English and Spanish to Hebrew and Slovenian.
| | | | |
| --- | --- | --- | --- |
| Annual Revenue | Funding | Headquarters | Employees |
| $19M | Undisclosed | Stockholm, Sweden | 101 |
Visme
Visme is your one-stop shop for almost everything related to graphic design. The platform was launched at around the same time as Canva (2013), and the features of both are also quite similar. The only major difference is that Visme is used by just about 14 million people, compared to Canva's 60+ million users. But Visme is ahead in terms of client quality and reputation, with the likes of IBM and Unilever using the platform to meet their graphic design needs.
Graphic Design Software
Visme may have entered the graphic design industry at the same time as that Canva, but it falls well behind the latter in terms of revenue. Visme has both free and paid versions, with the hierarchy rising from a basic account to a business enterprise. The difference between free and paid versions generally lies in the number of templates available and the type of service support provided.
| | | | |
| --- | --- | --- | --- |
| Annual Revenue | Funding | Headquarters | Employees |
| $4.1M | Undisclosed | Rockville, MD, US | 70 |
Easil
Easil is a user-friendly graphic design tool that is as easy to use as the name suggests. You only need to drag and drop items on the template to create a professional presentation or banner in a few minutes. Headquartered in Queensland, Australia, the company was founded in 2015 by Annette McDonald. Easil may be easy to use for customers, but it is yet to achieve the success it deserves.
Graphic Design Software
Easil offers four different packages for graphic designers. The basic package is free for all, and it also includes premium features for one month. Easil Plus will cost you $7.50 per month; it is perfect for individual, small-time designers. Graphic designing professionals prefer the Easil Edge plan with unlimited templates at a monthly charge of $59. And large businesses can go for the customized Easil Enterprise package.
| | | | |
| --- | --- | --- | --- |
| Annual Revenue | Funding | Headquarters | Employees |
| $2M | Undisclosed | Queensland, Australia | 100 |
Design Wizard
Design Wizard promotes itself as free graphic design software, but it has paid versions too. The company was established in 2015 by Aidan Casey and Henry Duggan. It is available only on the cloud online, but you can download the designs and images after creating and editing those. The platform is primarily used by individuals for enhancing their social media profiles, but quite a few professionals use its premium version as well.
Graphic Design Software
Most of Design Wizard's features can be accessed in the free version, which includes millions of royalty-free images and tens of thousands of templates. However, it will charge you for downloading any of the created images and videos. Design Wizard Pro allows you to download 60 designs free of cost, whereas its Business plan includes unlimited free downloads along with 10 GB of storage space.
| | | | |
| --- | --- | --- | --- |
| Annual Revenue | Funding | Headquarters | Employees |
| $3M | Undisclosed | Cork, Ireland | 14 |
Inkscape
Inkscape is a vector graphics editor that is available free of cost. The program was launched in 2003 as a code fork assist for Sodipodi. It eventually became an independent company and an open source platform. Did you know that it was a part of the Google Summer of Code program in 2005? Inkscape switched its source code repository quite a few times before settling for GitLab.
Graphic Design Software / Vector Graphics
Design professionals use Inkscape to create vector images, a type of graphic design that utilizes geometric shapes to form different structures. Thus, it is a pretty niche type of graphic design software. A layperson without basic knowledge of computer graphics cannot use it. The Inkscape program can be installed and launched on various operating systems, including Windows, macOS, and Linux.
| | | | |
| --- | --- | --- | --- |
| Annual Revenue | Funding | Headquarters | Employees |
| Undisclosed | Undisclosed | Boston, MA, US | 10 |
Gimp
Gimp, stylized as GIMP, is a free graphic design program that lets you perform image manipulation and editing tasks. You can also use it for drawing, though we don't recommend it for that. It was released back in 1998, making it one of the earliest graphic editors on this list. Did you know that the creators, Spencer Kimball and Peter Mattis, spent three years developing the program?
Graphic Editing Software
Gimp is used for editing colors, selection paths, layers, scripts, etc. of the images or templates. It can be deployed in a number of operating systems like Windows, Linux, Solaris, and macOS. It is available in more than 80 different languages. A fun fact: GIMP is an abbreviation of General Image Manipulation Program, but it is also a clever reference to "the gimp" scene in the Pulp Fiction (1994) movie.
Gravit Designer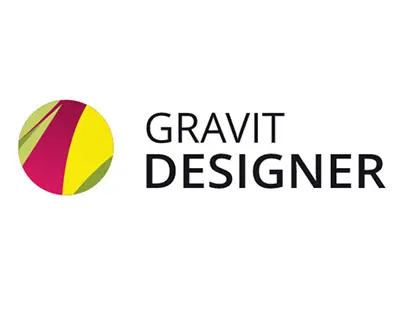 Gravit Designer is more akin to Inkscape than to Canva. It is a vector graphics design program that includes basic as well as advanced algorithms. It was first released in 2017 by Alexander Adam. It has an interesting bit of an origin story. It so happened that Adam had a bet with his friends that Adobe's Photoshop features can be brought to a web-based version. And as you can see, he eventually won that bet with Gravit Designer!
Graphic Design Software
Gravit Designer is not to be confused with Gravit, an open-source gravity simulator. It is a graphics design and editing software ideal for professionals. It is compatible with macOS, Windows, Linux, and even the relatively new Chrome OS. The developers are considering launching mobile versions of the same for Android and iOS in the near future.
| | | | |
| --- | --- | --- | --- |
| Annual Revenue | Funding | Headquarters | Employees |
| Undisclosed | Undisclosed | Ottawa, Canada | Undisclosed |
Conclusion
Canva biggest competitor is Adobe. Of course, Canva doesn't compete with all Adobe products, but it directly clashes against Illustrator and Express. Adobe Photoshop can also be considered its primary rival. Since Adobe's revenue far exceeds that of Canva, it is unlikely that the latter will catch up to the former anytime in the near future. Thus, you won't go wrong if you choose Adobe to meet your graphic design needs after Canva.