Top 10 Adobe Competitors In 2023
Adobe is a computer software company with its headquarters in San Jose, California. The company was founded in 1982 by John Warnock and Charles Geschke as Adobe Systems Incorporated. Adobe deals in digital marketing software besides creativity and multimedia software products. Some of the company's most popular products include Adobe Flash, Photoshop, Adobe Illustrator, Acrobat Reader, and Adobe Creative Suite (succeeded by Adobe Creative Cloud). Adobe earns its revenue from three business segments: Digital Media, Digital Experience, and Publishing. The company posted a revenue turnover of $11.17 billion in 2019, with 22,634 employees in its workforce.

| | |
| --- | --- |
| NAME | Adobe Inc. |
| FOUNDED | 1982 |
| HEADQUARTERS | San Jose, California, Us |
| SIC CODE | 7371 |
| STATUS | Public company |
| INDUSTRY SECTOR | Computer Software |
| EMPLOYEES | 22,634 |
| TRADING SYMBOL | ADBE |
Adobe similar companies:
Autodesk, Amplitude, Kissmetrics, CleverTap, ContentSquare, Glassbox, Salesforce, SAP, Oracle, IBM, Avid, Corel, Microsoft, Quark, and Google.
Who is Adobe's biggest competitor
The biggest competitor of Adobe is Microsoft, which is the leader of the Software as a Service (SaaS) segment holding 17% of the share in a $101 billion market where Adobe ranks third with 10%. Microsoft is the tech company created by Bill Gates in 1975 that has become one of the world's largest software developers, employing 140,000 people with annual revenues of 126 billion while Adobe reported $11.2 billion and 22,634 employees in 2019.
How Adobe Makes Money
The company earns its revenue from selling software products for creative content and marketing purposes with a primary focus on user experience. Users pay for the products through licenses or subscriptions. Its earnings come from three key segments- digital media, digital experience, and publishing.
Digital media
In this segment, Adobe makes money from the sale of Creative and Document Cloud subscriptions. Creative Cloud consists of products such as Adobe XD, InDesign, Lightroom CC, Premiere Pro, Illustrator, and Photoshop. Document Cloud is made up of Adobe Scan, Adobe Acrobat, and Adobe Sign. In 2019, digital media made up the largest portion of Adobe's revenue at $7.7 billion.
Digital experience
The digital experience segment brings in revenue from the sale of Adobe Experience Cloud subscriptions. Adobe Experience Cloud is a multi-channel marketing optimization tool that provides clients with content delivery, campaign management, eCommerce enablement, analytics, and targeting services. Revenue from this segment in 2019 was $3.2 billion.
Publishing
Adobe also makes money from selling licenses to legacy products such as web conferencing, eLearning, and technical document publishing among others to Original Equipment Manufacturers (OEMs). This segment contributed the least ($258 million) to Adobe's revenue in 2019.
Autodesk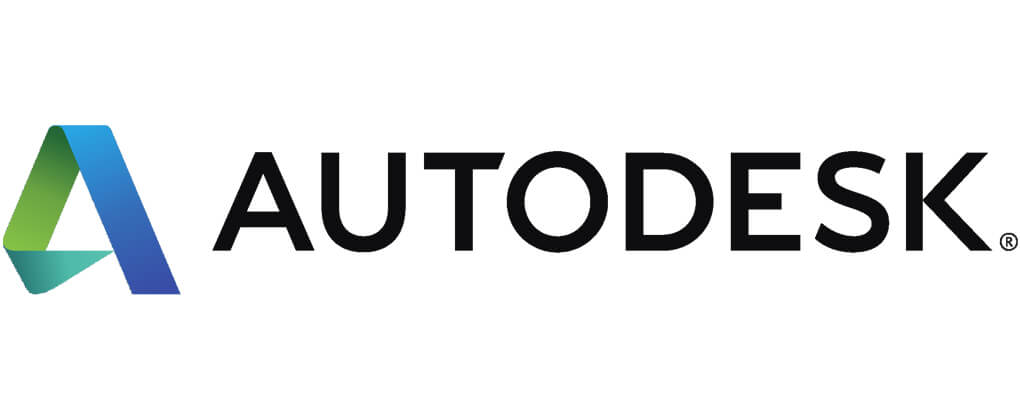 Headquartered in San Rafael, California, Autodesk is an American multinational software company that provides software services to a number of industries. These include architecture, construction, engineering, education, media, and entertainment. John Walker founded Autodesk in 1982. While the company has produced several software products that have been used in many fields, it is best known for AutoCAD- the software used for developing architectural designs and blueprints. Other products from the company include Revit, Fusion 360, Maya, Civil 3D, Sketchbook, and Motionbuilder. Autodesk's software products earned it a revenue of $2.57 billion. The company employs 9,600 people.
Both Adobe and Autodesk made their debuts in the software industry in 1982. They are both competitors in the digital media market. The major difference between the two is that Adobe leans more towards the art market while Autodesk is more for the technical industry. Despite charging less for its products, Adobe still made more revenue than Autodesk. When Autodesk copied Adobe's pricing strategy and introduced mandatory subscription payments, its profits plunged for two straight years up to 2018.
Salesforce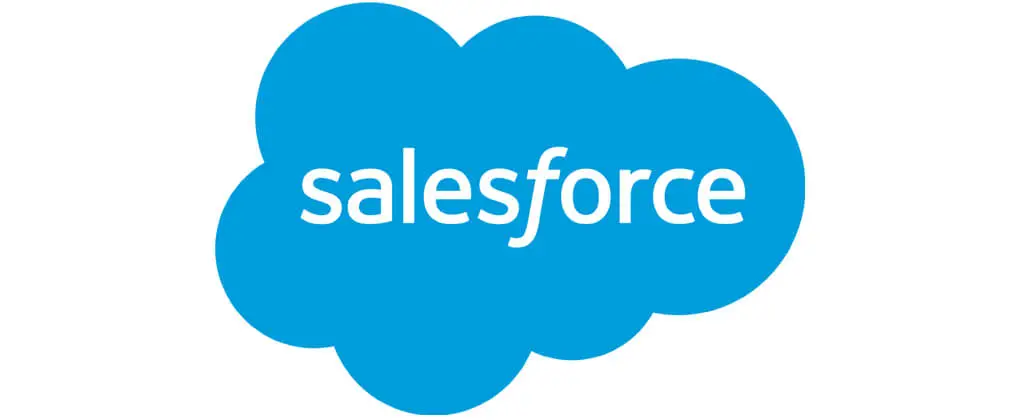 Salesforce is a cloud-based software company that deals in the Software As A Service (SaaS) market. The American company is headquartered in San Francisco, California. It was founded in 1999 by Frank Dominguez, Dave Moellenhoff, Parker Harris, and Marc Benioff (an ex-Oracle executive). Salesforce provides customer relationship management (CRM) software aimed at improving clients' marketing, sales, commerce, and customer service delivery. In 2019, the company had 35,000 employees and a revenue turnover of $13.2 billion.
Salesforce goes up against Adobe in the digital experience segment. It is growing into one of the biggest rivalries in the tech industry. They both offer CRM platforms for both small and mid-sized businesses. Adobe started as a design and publishing software company before venturing into the SaaS space with marketing, analytics, and business solutions for eCommerce players. Salesforce Marketing Cloud vs Adobe Marketing Cloud? While the answer to that lies with individual consumers, Salesforce has better reviews on most sites. That is also reflected in the companies' revenue with Salesforce having a slight edge over Adobe. Maybe that is because Salesforce supports up to 7 languages while Adobe Marketing Cloud is only available in English.
SAP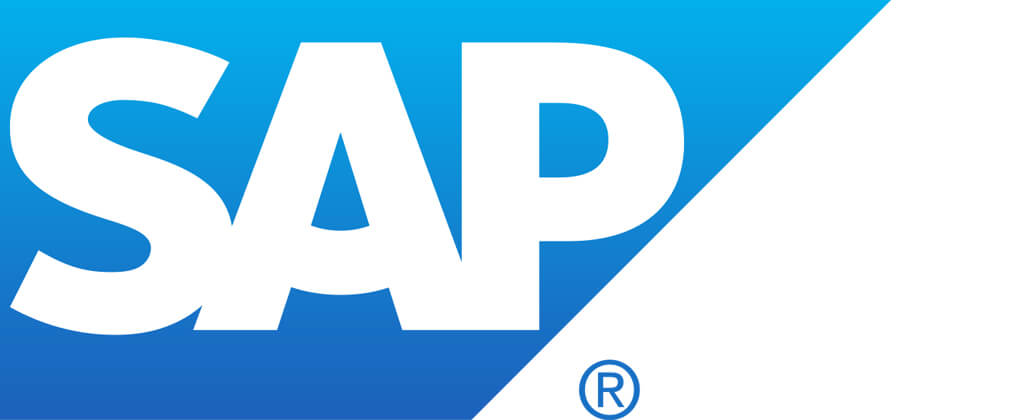 SAP was started in 1972 by five German entrepreneurs– Hans-Werner Hector, Klaus Tschira, Claus Wellenreuther, Hasso Plattner, and Dietmar Hopp. They were all former IBM employees. SAP stands for System Analysis and Program Development. The company was founded to create an enterprise software that would enable businesses to integrate all their processes and process data in real-time.
Based in Walldorf, South Germany, SAP has 440,000+ customers spread across more than 180 countries. Small and medium-sized businesses make a majority (about 80%) of the company's clients. Its revenue for 2019 was $30.7 billion. SAP employs 100,330 employees globally.
Almost 77% of global business transactions are done on an SAP system. In 2019, its Cloud business brought in $7.7 billion in revenue, more than half of Adobe's total revenue. Adobe pioneered integrated digital marketing platforms in 2009. SAP joined the space 6 years later with Hybris Marketing. But Adobe focused on content creation while SAP's primary focus was data which enable marketers to build 360-degree profiles for their customers.
Oracle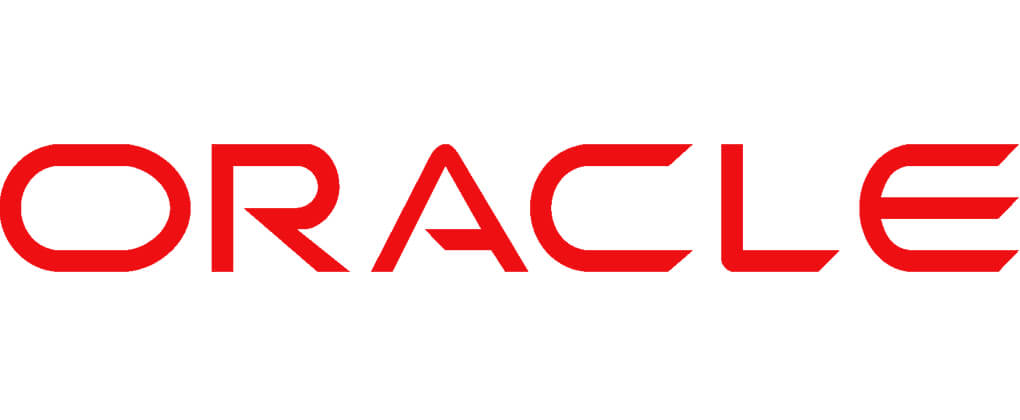 Ed Oates, Bob Miner, and Larry Ellison founded Oracle as Software Development Laboratories in 1977. The company was based in Santa Clara, California but later shifted its headquarters to Redwood City, California. It changed its name to Relational Software Inc. before finally rebranding to Oracle in 1982. The American multinational company deals in database software and technology, enterprise software products, and cloud engineered systems. In 2019, Oracle was named the second-best software company globally. Its revenue was $39.5 billion with 136,000 people on its payroll.
Adobe came fourth, two places below Oracle, on the 2019 top software companies list. Besides the total revenue earned, the companies go head-to-head in the digital experience segment. Oracle offers Oracle CX Marketing while Adobe offers Adobe Experience Cloud. Data from Datanyze shows that Oracle has a bigger portion (14.52%) of the market share than Adobe (11.11%).
IBM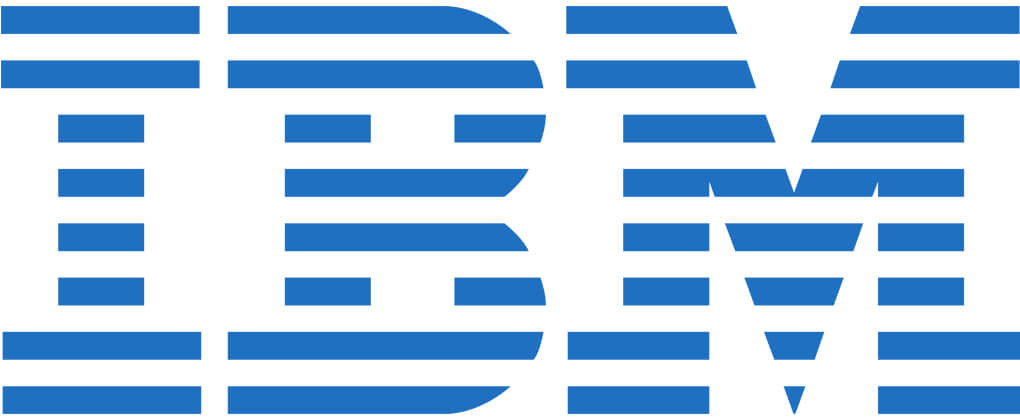 IBM was founded in 1911 as the Computing-Tabulating-Recording (CTR) Company. It later changed its name to International Business Machines (IBM). With its headquarters in Armonk, New York, IBM operates in more than 170 countries around the world. Besides computer hardware and middleware, the company also deals in software and provides hosting services and consultations in a number of tech areas. IBM invented the floppy disk, hard disk drive, ATM, relational database, magnetic stripe card, UPC barcode, DRAM, and SQL programming language. In the software space, IBM has products in the following categories:  analytics, automation, blockchain, artificial intelligence, mobile technology, software development, IT management, IT infrastructure, security, and cloud computing. The company employed 383,800 people as of 2019 and posted a revenue turnover of $77.1 billion.
In the Cloud business segment alone, IBM ($21.2 billion) had almost twice as much as Adobe's total revenue in 2019. The good thing is that both companies see each other strength's and continue to explore possibilities for partnerships. Adobe integrated the IBM iX Design System into its Experience Cloud solutions to improve the digital delivery of products into the market for clients.
Avid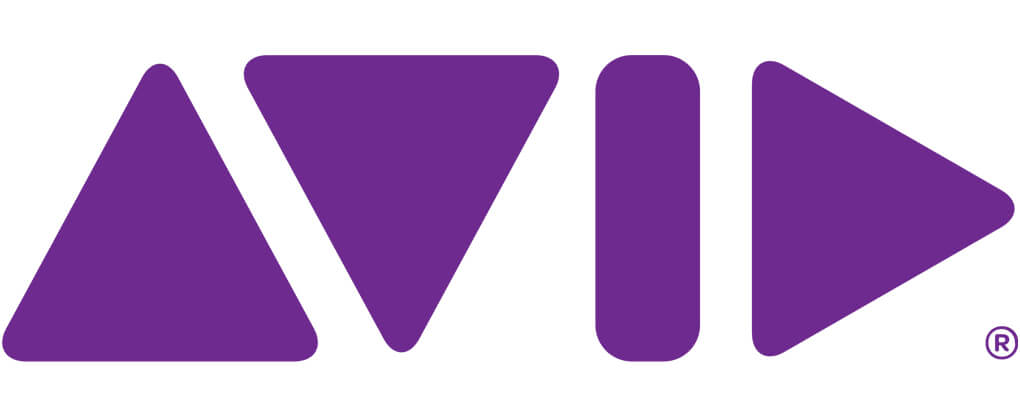 American-based Avid is a multimedia and tech company based in Burlington, Massachusetts. Bill Warner founded the company in 1987. Avid produces video and audio editing software products with a focus on audio editing software, video editing software, music notation software, and digital non-linear editing (NLE) systems. It also offers management and distribution services. One of the company's most notable products is Media Composer. The flagship product is a professional non-linear editing system. The company also offers Enterprise Software solutions. Avid's revenue for 2019 was $413.28 million. It has 1,429 people in employment.
In terms of revenue, Avid cannot measure up to Adobe. But that may be because Avid limits itself mostly to the multimedia space while Adobe has a wide range of products for various industries. Avid's products also seem to be more B2B focused and targeted at production houses. Adobe has B2C products that target even students.
Corel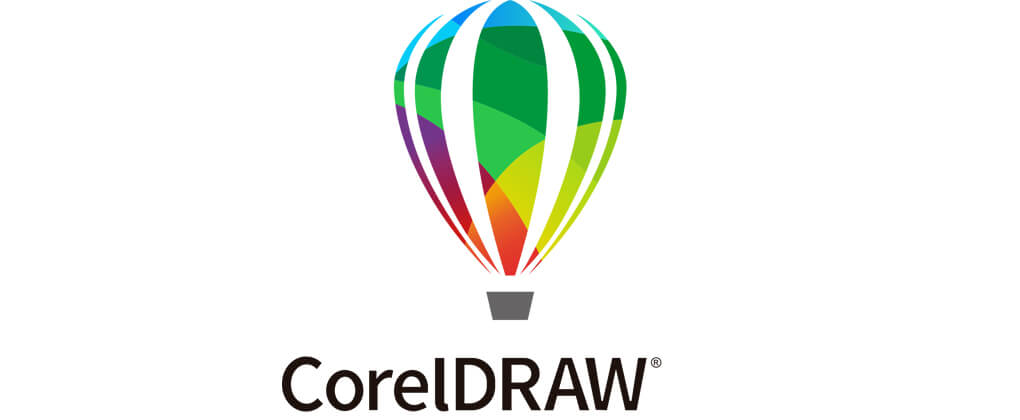 Michael Cowpland founded Corel Corporation in 1985 as a research lab. Corel is an abbreviation for Cowpland Research Laboratory. It is headquartered in Ottawa, Ontario, Canada. The software company specializes in graphics processing. It introduced CorelDRAW in 1989 and had great success in the 1990s and the early 200s as the tech industry boomed. Corel makes software products in the following categories: illustration & design, digital painting, photo editing & digital imaging, photo animation, video editing & DVD playback, office suites & utilities, and mobile apps. Some of its most popular products include CorelCAD 2020, Painter 2020, PaintShop Pro 2020, MotionStudio 3D, and AfterShot 3. Corel's revenue for 2019 was $300 million. It has employed 750 people.
Corel was founded three years after Adobe. They both compete in the digital media segment, and Adobe outclasses Corel in that segment in terms of revenue generated. But while the Adobe Illustrator is more optimized for Mac, PC users have the CorelDRAW to count on.
Microsoft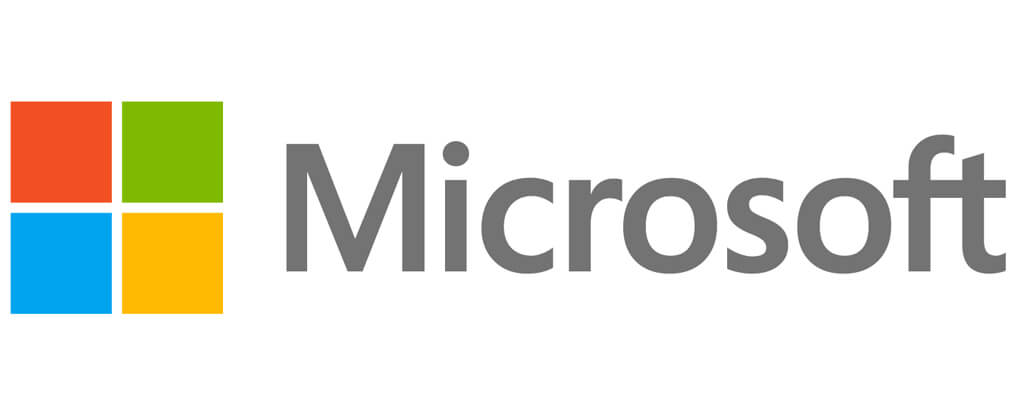 Headquartered in Redmond, Washington, Microsoft is a multinational tech company that produces consumer electronics, personal computers, and software besides other related services. It is best known for Microsoft Windows operating systems, Microsoft Office Suite, and web browsers. The company was founded in 1975 by Bill Gates and Paul Allen. Microsoft has diversified its product portfolio from the OS market and grown into one of the largest tech companies in the world. Its revenue for 2019 was $125.8 billion. It has 144,000 employees.
In 2006, Adobe threatened to sue Microsoft for abuse of monopoly if the latter integrated the PDF feature into Microsoft Office applications. That alone explains how threatened Adobe feels by Microsoft's presence in the publishing segment.
Quark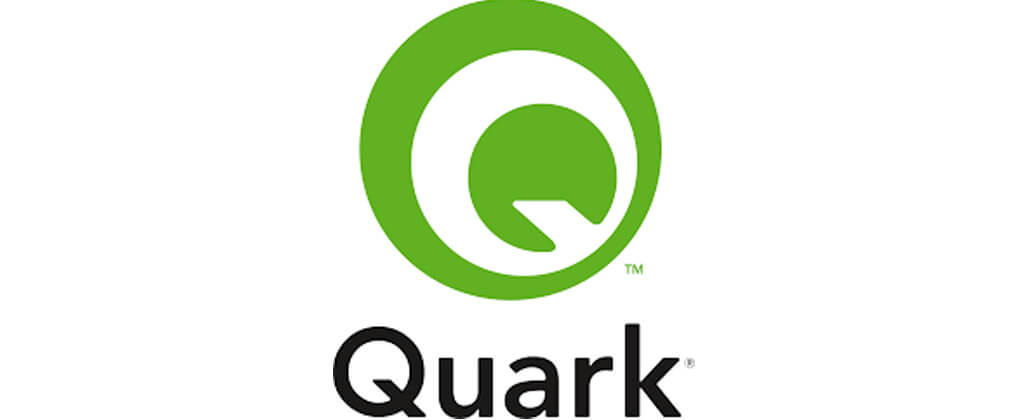 With its headquarters at Denver, Colorado, Quark Software Inc. specializes in enterprise publishing software that automates customer communications. The company offers software products in the following categories: Digital Publishing, Content Automation, Content Management, Marketing Enablement, Marketing Automation, and Integration. Quark was founded in 1981 by Mark Pope and Tim Gill. It has grown into one of the most innovative software companies in the world and won numerous awards. As of 2019, Quark had 400 employees and a revenue turnover of $80 million.
Quark came into the tech industry a year earlier than Adobe. But now Adobe is miles ahead of it in terms of revenue. The companies compete in almost all the segments and Adobe still seems to be ahead in all of them.
Google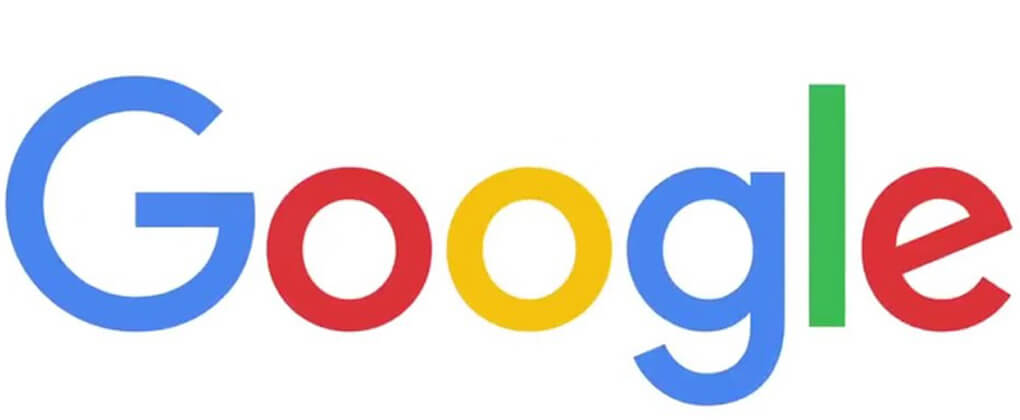 Google founders Sergey Brin and Larry Page met at Stanford University in 1995. They built a search engine and named it Backrub before later renaming it to Google. The company was officially founded and incorporated in 1998. It is headquartered at Mountain View, California. Google is the most visited website in the world. Google Inc. became a subsidiary of Alphabet in 2015. It specializes in internet-related products and services including the search engine, digital advertising platforms, cloud computing, software, and hardware. As of 2019, Google had a revenue turnover of $162 billion and 120,949 employees.
It is unlikely that Adobe will measure up to Google's level in terms of revenue in the foreseeable future. Apart from the search engine, Google has a diverse range of products in the tech space that boosts its revenue. But the companies can face off in the digital experience segment with both providing Analytics products. Even in that particular segment, Google gets one over Adobe with much better ease of use, intuitive dashboards, and third-party integration.
Conclusion
The top 10 Adobe competitors are: Autodesk, Salesforce, SAP, Oracle, IBM, Avid, Corel, Microsoft, Quark, and Google. They had a combined 932,258 employees among them and a revenue turnover of $452.3 billion. Out of all the Adobe competitors, Google had the biggest revenue turnover.
COMPETITORS STATS
| | | | |
| --- | --- | --- | --- |
| NAME | FOUNDED | HEADQUARTERS | EMPLOYEES |
| Autodesk | 1982 | California, US | 9,600 |
| Salesforce | 1999 | California, US | 35,000 |
| SAP | 1972 | Walldorf, South Germany | 100,330 |
| Oracle | 1977 | California, US | 136,000 |
| IBM | 1911 | New York, US | 383,800 |
| Avid | 1987 | Massachusetts, US | 1,429 |
| Corel | 1985 | Ontario, Canada | 750 |
| Microsoft | 1975 | Washington, US | 144,000 |
| Quark | 1981 | Colorado, US | 400 |
| Google | 1998 | California, US | 120,949 |
Adobe Competitor Crossword
Content from this and other articles on this website can be used as a crossword clue