Top 5 Geico Competitors In 2023
GEICO is an American company that specializes in car insurance. It was founded in 1936 by Leo GoodWin Sr and wife Lillian Goodwin to sell car insurance for government employees after working for over ten years as an insurer. As of 2019 the American company has generated approximately over US$35 billion in total revenue. GEICO is America's second-largest auto insurer, just after State Farm. The American company operates in all 50 U.S. states and covers over 24 million automotive vehicles as of 2017. GEICO is also available 24/7 making them readily available regardless of the time.
| | |
| --- | --- |
| COMPANY NAME | GEICO  |
| FOUNDED | 1936 |
| HEADQUARTERS | Maryland, United States |
| SIC CODE | 6411 |
| STATUS | Private |
| INDUSTRY SECTOR | Insurance  |
| EMPLOYEES | 40,000 |
| TRADING SYMBOL | N/A |
Geico similar companies:
Nationwide Insurance, USAA, Liberty Mutual Insurance, Allstate and State Farm Insurance
How the company makes money
The American company is one of the largest auto insurance corporations in the United States. GEICO also operates without any middlemen to sell their insurance, making their prices extremely affordable and cheap. Among over 40 major companies, GEICO ranks on the 21st place for the cheapest car insurance in WalletHub's 2019 GEICO auto insurance review. The American company employs over 40,000 employees.
Auto Insurance
The global automobile insurance industry is estimated to be worth over US$288 billion as of 2020. With over 500 car insurance provided in the United States alone. Car insurance allows you to be protected from accidents, liabilities, and repairs. Insurance is an investment to a company that insures if an accident happens then the insurance company can pay for most, if not all, damages and lawsuits.
GEICO or Government Employees Insurance Company has over 15 million policyholders as of 2017. Auto Insurance is the American company's biggest source of income, among their other products like property insurance and umbrella coverage. 
State Farm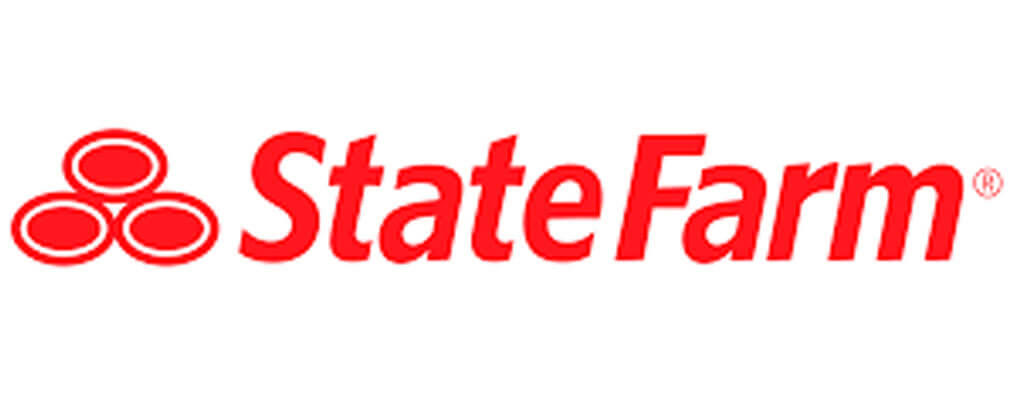 State Farm is an American insurance corporation that specializes in auto insurance and healthcare among others. It is the biggest Insurance corporation in the United States with over 59,000 employees as of 2019. It was founded in 1922, almost a hundred years ago, by George J. Mecherle.
The American company generated over US$79 billion in total revenue as of 2019. State Farm has one of the largest labor forces in the insurance agency, with over 18,000 agents in over 350 locations. State Farm is present all across the United States with over 83 million active policies and accounts.
Although State Farm has more active policies, is the biggest American insurance corporation, and has the highest in total revenue among the other competitors; GEICO charges exceptionally less for their insurance by a considerable amount. GEICO is considered very cheap by most consumers.
Allstate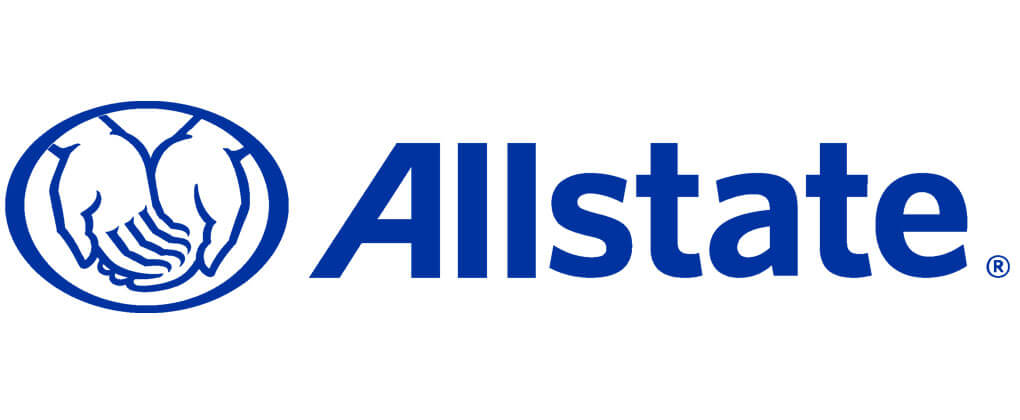 Founded in 1931 by department store corporation Sears when they bought the name from an automobile tire company. The American corporation specializes in insurance and is headquartered in Illinois, America. Allstate employs over 45,000 employees as of 2019 and operates insurance locations in Canada as well.
As of 2019, the American insurance corporation generated over US$44 billion in total revenue and holds the 79th place in the Fortune 500 list of America's largest corporations by total revenue. The Allstate boasts over 110 million active policies as of 2019, with life, proprietary, automobile, and other types of coverage.
Allstate is a physical insurance company, where locations and agencies are set up and built. This allows for most Allstate interactions to be face-to-face. Because GEICO generally operates online, they can cut the costs of accommodating customers through personal interactions. This allows GEICO to have cheaper rates than Allstate.
Progressive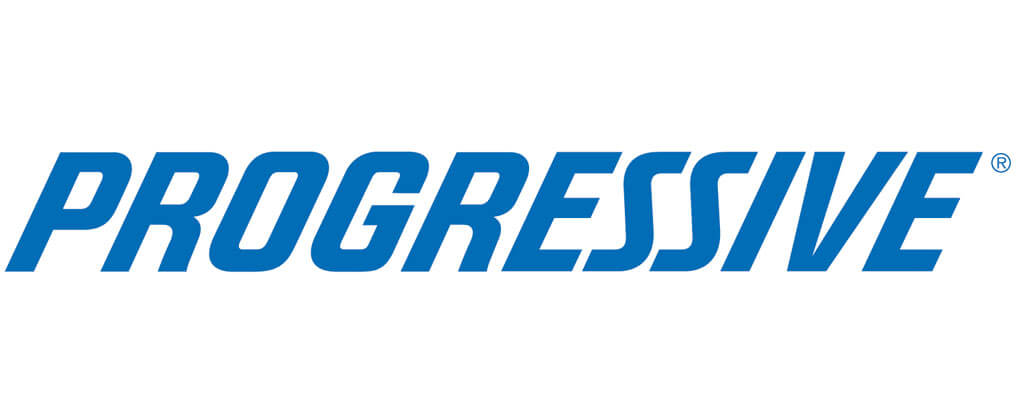 The Progressive Corporation, otherwise known as Progressive, is an American insurance company that specializes and is known for being one of the largest providers for automobile insurance in America. The company covers cars, RVs, motorcycles, boats, and different kinds of vehicles.
Joseph Lewis and Jack Green founded the company in 1937, only to find their niche some twenty years later by insuring high-risk drivers. The risky move paid off as the American company now generates billions in revenue annually. As of 2019, Progressive earned over US$39 billion in total revenue.
GEICO and Progressive are nearly neck and neck when it comes to their rates, but because there are so many kinds of drivers, both companies also adapt to their consumers by providing lots of different policies. Despite rates varying in different states, GEICO is cheaper than Progressive in over 21 American states. 
Auto-Owners Insurance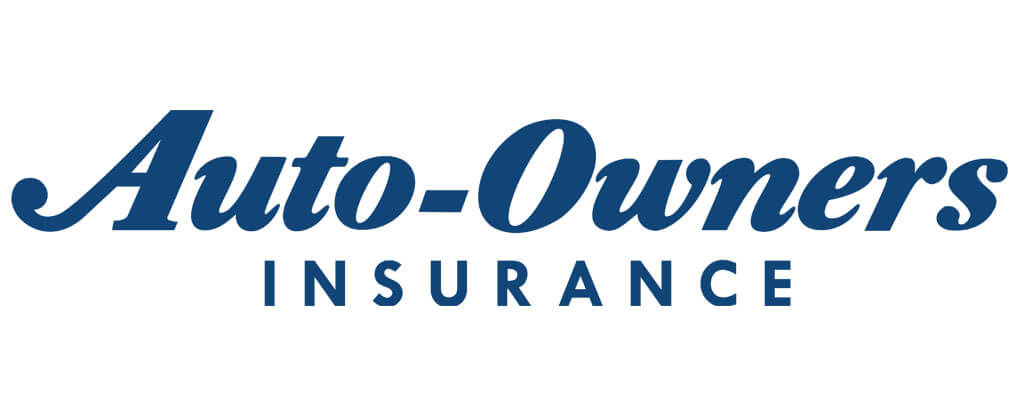 Auto-Owners Insurance in an American insurance company that sells auto, home, business, life and other types of insurance coverage to consumers and policyholders all across America. The American company employs over 5,500 independent agents that operate in over 100 branches across the American states.
Founded in 1916 by Vern Moulton in Michigan, it wasn't until almost fifty years later that the company reached its first $1 billion in written premiums. The company has been an annual member of the Fortune 500 since 2002 and is one of the twelve insurance groups to earn an A++ ranking on A.M. Best.
The prices for insurance vary in different states, more often than not it is a better practice to ask for quotes from multiple insurance companies and compare them as each customer experience will be different per region. However in an Insurify web comparison, GEICO offers better overall prices with more varieties.
USAA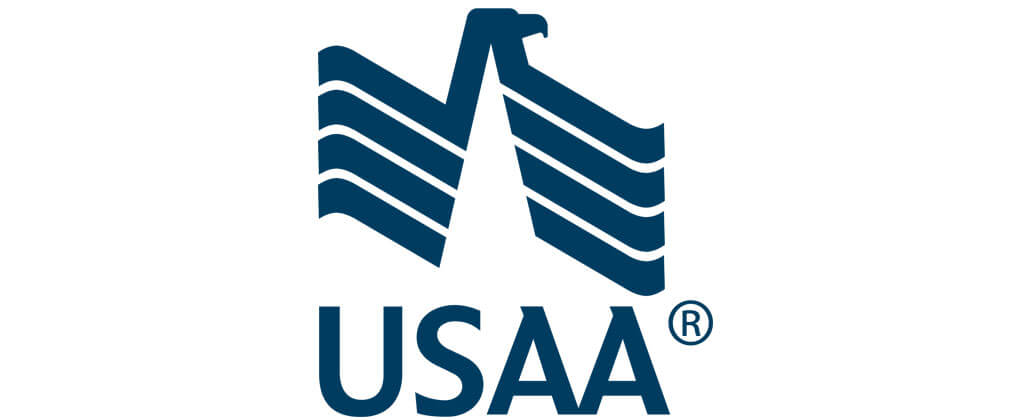 The United Services Automobile Association is a Fortune 500 financial services group that offers insurance, banking, and investing. The American organization was originally called the United States Army Automobile Association and was founded in 1922. USAA currently holds the 101st place in the Fortune 500 list.
The American organization currently employs 32,000 employees with the last metric dating to 2017. USAA earned over US$35 billion in total revenue as of 2019 and prioritizes veterans or soldiers. The American company has always been innovative with how they sell their products, they were one of the first to conduct business through mail, phone calls and then websites.
USAA has one of the best portfolios and track records in the industry. Their prices are great, especially on annual rates and their customer satisfaction is one of the best overall. GEICO however allows all kinds of customers and does not limit their consumers to military or ex-military personnel like USAA. 
Conclusion
The top 5 GEICO direct competitors are: State Farm, Allstate, Progressive, Auto-Owners Insurance, and USAA. Together these companies employ 1.1 million people worldwide, with GEICO employing only 304 thousand people and ranked 1st among GEICO's Top 5 competitors in total revenue. The top 5 competitors average about 222 thousand employees. 
COMPETITORS STATS
| | | | |
| --- | --- | --- | --- |
| NAME | FOUNDED | HEADQUARTERS | NO. OF EMPLOYEES |
| State Farm | 1922 | Bloomington, Illinois, United States | 59,000 |
| Allstate | 1931 | Northfield Township, Illinois, United States | 45,000 |
| Progressive | 1937 | Mayfield, Ohio, United States | 36,000 |
| Auto-Owners Insurance | 1916 | Lansing, Michigan, United States | 5,500 |
| USAA | 1922 | San Antonio, Texas, United States | 32,000 |
GEICO Competitor Crossword
Content from this and other articles on this website can be used as a crossword clue