Afterpay Competitors, Similar Companies and Alternatives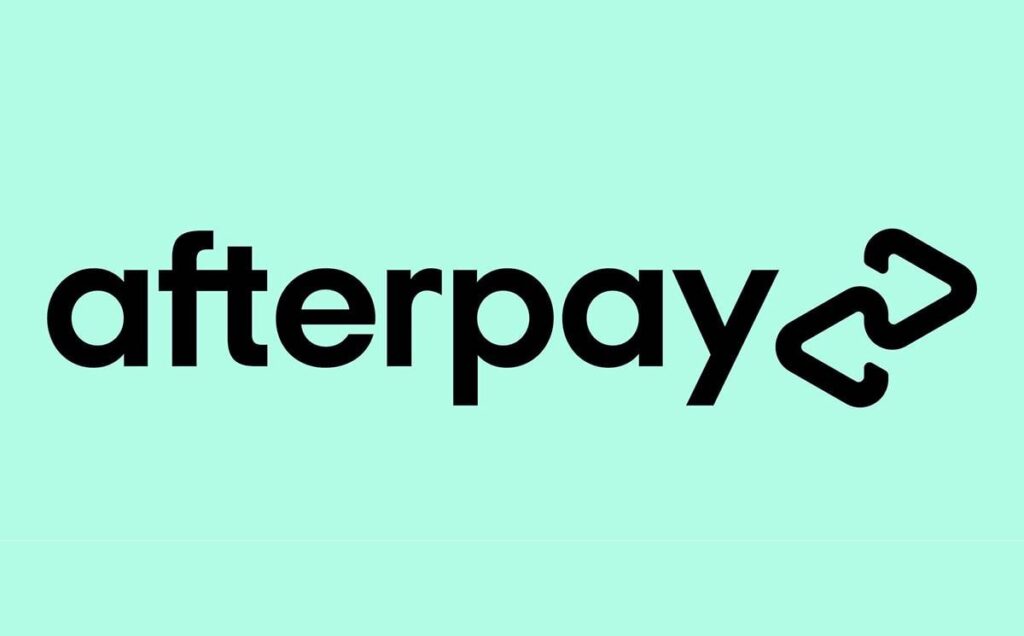 Afterpay is a financial technology firm that lets you make a purchase without paying for it upfront. True to its name, you can make the payment after a certain period of buying the product. The company was established in 2014 by neighbors Nick Molnar and Anthony Eisen. It is headquartered in Melbourne, Australia, but it was recently acquired by the American financial services company, Block, Inc.
| | |
| --- | --- |
| Name | Afterpay |
| Founded | 2014 |
| Headquarters | Melbourne, Australia |
| SIC Code | 5082 (Block) |
| Status | Subsidiary, owned by Block |
| Industry Sector | Financial Technology |
| Employees | 930 |
| Trading Symbol | N/A |
How Afterpay Makes Money
Afterpay helps a customer buy a product and pay for it later. Usually, you need to pay the installments every two weeks, and there will be four such installments. If you delay any one of those installments, you will be charged an additional amount. That is majorly how Afterpay has made its $519 million revenue. The remaining part of its revenue comes from merchant fees and cost-per-click (CPC) advertising.
Financial Technology
Financial Technology (FinTech) is the industry wherein financial services are provided through the aid of technology. Afterpay entered the FinTech Buy Now Pay Later (BNPL) market relatively recently, but it rapidly grew into the multinational giant that it is today. Did you know that the company managed to gather over 16 million customers in just seven years?
Companies Similar to Afterpay
Today, Afterpay is active not only throughout Australia, but also in New Zealand, the US, Canada, and the UK. It can be used on three of the most prominent operating systems in the world, namely Windows, iOS, and Android. However, it doesn't mean that there aren't any alternatives to the company.
Afterpay Similar Companies
The biggest rivals to Afterpay are Affirm, Zip Co, Klarna, PayPal Credit, Sezzle, Zilch, Laybuy, Sunbit, Limepay, Amazon Pay Later, Apple Pay Later, and Splitit. Let's discuss these Afterpay competitors in more detail.
Affirm

Affirm is America's answer to the Australian company, Afterpay. Founded in 2012, this FinTech company has quickly spread to many other parts of the world. Did you know that it is led by the co-founder of PayPal, Max Levchin? Over the years, Affirm has managed to partner up with several major businesses, including Walmart and Amazon.
Financial Technology
Like Afterpay, Affirm allows its users to buy products on a loan. This loan can be paid back according to a flexible schedule, which can be extended for up to 36 months. The company hasn't started making profits yet, with a negative net income of $634 million. But its prospects look promising, with a rapidly growing customer base of 12.7 million.
Zip Co
When it comes to transforming traditional financial services into a new-age, digital business, Australia is most probably ahead of the rest. Afterpay is one such company, and so is Zip Co. Established in 2013 as Zip Money by Larry Diamond and Peter Gray, the company became an instant hit with the Aussies. And the Quadpay acquisition in 2020 put them on the global map.
Financial Technology
Zip's primary sources of revenue are its BNPL apps, Zip Pay and Zip Money. They allow customers to purchase products from any store where Zip Wallet is available, and pay for those at a later time. The company also owns and manages a finance app called Pocketbook. Zip Co is active in many parts of the world, and it has a user base of nearly 10 million customers.
Klarna
Klarna is a privately held FinTech company based in Stockholm, Sweden. It is one of the largest BNPL companies on the planet, with an operating income of $1.6 billion, much more than that of Afterpay. And did you know that it was Europe's most valuable technology company in 2021, a prosperous year when they handled $80 billion in internet sales?
Financial Technology
Klarna entered the finance industry in 2005, and it started offering FinTech products a few years later. The company was founded by Sebastian Siemiatkowski, Victor Jacobsson, and Niklas Adalberth. Sebastian still runs the company as its CEO.
PayPal Credit
As you might have guessed, PayPal Credit is a BNPL service by the FinTech giant, PayPal. The major noticeable difference between Afterpay and PayPal Credit is that the latter can only be used for purchases made online. Did you know that it received the Red Herring Global 100 award, a prestigious reward by Red Herring publications?
Financial Technology
PayPal Credit was founded as Bill Me Later in 2000. It was in 2008 that PayPal stepped into the BNPL industry after acquiring Bill Me Later. Today, PayPal Credit can be used on various popular websites like Walmart, Hotels.com, eBay, etc. The company collaborates with Synchrony Bank, a revolving credit line for its users.
Sezzle
Sezzle is a FinTech company that was launched relatively late, in 2016, but it already boasts of nearly 8 million users! Similar to Afterpay, it offers interest-free installment options to consumers, making money through late fees instead. The company went public soon after its launch, but it is about to be acquired by Zip Co this year.
Financial Technology
Sezzle entered the FinTech industry with ACH payments, but it changed its main product to BNPL in a year, after learning about its recent meteoric rise. The company is currently led by its founder, Charlie Youakim, as its CEO. Did you know that he was a part of the 100 Most Worthy list by Worth Magazine in 2021?
Zilch
Zilch is a UK-based BNPL company that allows customers to buy products on credit only with a Mastercard. No interest is incurred if you pay off the amount within six weeks, but you will be charged for making late payments. It has an added bonus: if you make the payment at the point of sale itself, then you will receive a 2% cashback!
Financial Technology
Zilch stepped into the FinTech industry quite late, in 2018. And its app was launched even later, in 2020. However, it already has over 2 million users under its belt, that is how rapidly it has grown in only two years! The company is led by its co-founder, Philip Belamant, as its CEO.
Laybuy
Laybuy is a publicly traded FinTech company launched in 2016 by Gary Rohloff, with an intention to govern the fast-growing BNPL market. And indeed, the company is growing quickly as well, with a 200% growth in active users and a healthy presence throughout New Zealand and the UK. It also has collaborations with more than 4000 merchants.
Financial Technology
Laybuy may seem like a novice in the FinTech industry, but it is definitely a dark horse in the race to the top. The name is probably a spoof of the financial term "layaway" which means reserving an item for the customer till they are able to pay for it. Laybuy lets customers make the payments in installments over six weeks.
Sunbit
If your account isn't approved by Afterpay, then there is a fair bit of chance that you will be approved by Sunbit. This BNPL company boasts of a very high approval rate of over 90%! It is well known for carrying out unforeseen, emergency transactions without much hassle. Sunbit doesn't have any late or pre-payment fees, but it makes money by charging interest on the repayments.
Financial Technology
Sunbit was founded at around the same time as Laybuy, in 2016, but it is based in Los Angeles, CA. It may not generate a high enough revenue, but its over 7000 customers are happy with its service so far. And given that it has ties with more than 7000 merchants in the US, you can certainly expect steady growth in the years to come.
Limepay
Another fast and secure BNPL company based in Australia, Limepay has been experiencing steady growth since its inception in 2017. It is not as huge as Afterpay yet, but it will most probably get there in the near future. Did you know that Limepay scrapped its initial application and rebuilt a new one from scratch in 2020? It promises to be much faster than the earlier one!
Financial Technology
Limepay was established in 2017 by Tim Dwyer, but it is currently managed by Willie Pang as its CEO. Dwyer is involved in the workings of the company as its chief innovation officer. Limepay is primarily an online payment gateway, but it allows merchants to integrate their own BNPL strategy. Headquartered in Sydney, its users can be found all over the country.
Amazon Pay Later
Amazon Pay Later is similar to Afterpay, but it can only be used for purchases made on the Amazon website. All you need to do is register your account for the pay later service, visit the product details page, and click the 'Amazon Pay Later' option during checkout. You can make the complete payment the following month or in 3-12 months installments.
Financial Technology
Amazon entered the FinTech industry with Amazon Pay in 2007, but its BNPL service was launched just two years ago. The approval process may be completed quickly, but it is pretty stringent; you need a high enough credit rating to gain access to this BNPL service. The Pay Later option is only available to Indian consumers at the moment.
| | | | |
| --- | --- | --- | --- |
| Annual Revenue | Funding | Headquarters | Employees |
| $214M | Undisclosed | Seattle, WA, US | 1,608,000 (Amazon) |
Apple Pay Later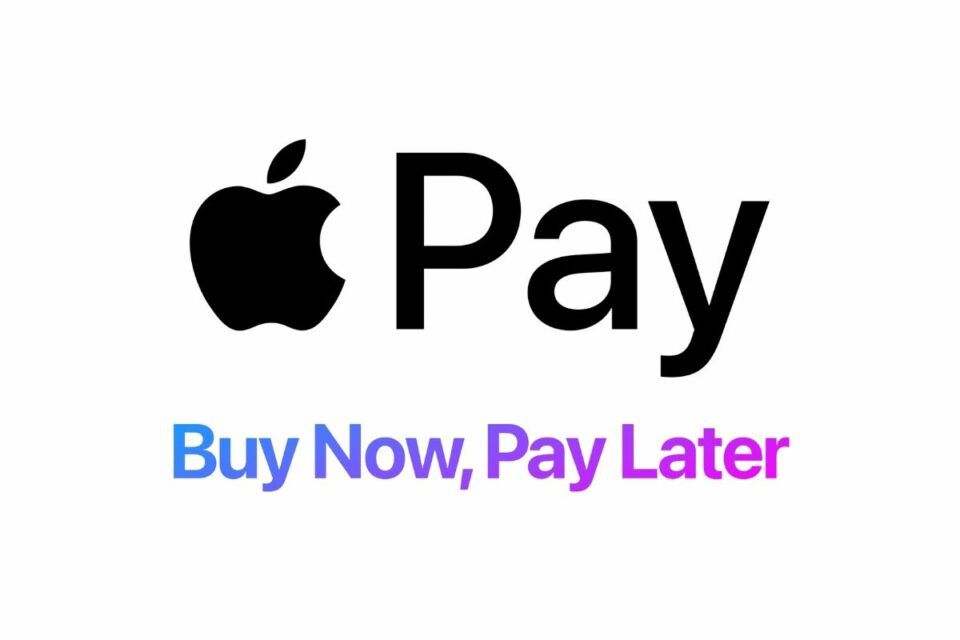 As you might have guessed, Apple Pay Later is the same as Afterpay and Amazon Pay Later, but it works only with purchases made via Apple Pay. Users can buy a product on the app and pay for it in four equal installments with a six weeks deadline. However, you do need to have a valid Mastercard to be eligible for Apple Pay Later.
Financial Technology
Apple is about to launch this BNPL service this year itself, in a few months' time. The app will check the credit rating of the applicant before granting the use of the service. It will first be available on iOS 16, and will eventually be found on iPadOS 16 and macOS Ventura as well.
| | | | |
| --- | --- | --- | --- |
| Annual Revenue | Funding | Headquarters | Employees |
| $386B (Apple) | $6.2B (Apple) | Cupertino, CA, US | 154,000 (Apple) |
Splitit
Splitit is a FinTech company that lets consumers, as well as merchants, make and/or receive payments at a guaranteed later date or in installments. It is slightly different from Afterpay in the sense that merchants have the option to pick between a direct upfront payment or in accordance with the consumer's repayment plan.
Financial Technology
Gil Don and Alon Feit launched Splitit in Israel's FinTech market in 2012. The company eventually went global by establishing headquarters in New York and corporate offices in the UK and Australia. The app is used by more than 400,000 consumers across the planet, with a merchant base of over 3000.
Conclusion
Afterpay biggest competitor is Affirm. They may be based in different countries, but they have customers in each other's regions, thus competing for head-on. Afterpay is yet to catch up with Affirm in terms of revenue, but it already has a much greater and wider customer base. Thus, Affirm will be your best bet for a switch from Afterpay.