Top 10 Verizon Competitors In 2023
Verizon was established in 2000 after a merger between Bell Atlantic and GTE. The company is headquartered in New York City. Besides its voice, data, and video services, the company also offers network connectivity solutions. Verizon is among the top communication technology companies globally. The company has operations in more than 150 locations in North America, Europe, Latin America, and Asia-Pacific. It employs 135,000 people and posted $131.9 billion in revenues in 2019. Some of its brands include HuffPost, AOL, Yahoo, and TechCrunch. Verizon lays claim to being the first company to launch a 5G network together with a 5G-enabled smartphone. 
| | |
| --- | --- |
| NAME | Verizon Communications Inc |
| FOUNDED | 2000 |
| HEADQUARTERS | New York City, New York, US |
| SIC CODE | 4813 |
| STATUS | Public |
| INDUSTRY SECTOR | Telecommunication services |
| EMPLOYEES  | 135,000 |
| TRADING SYMBOL | VZ (NYSE & Nasdaq) |
Verizon similar companies:
AT&T, Vodafone, Deutsche Telekom, Telefónica, América Móvil, China Mobile, Nippon Telegraph & Telephone Corporation, Centurylink, Cox Communications, and Comcast.
How Verizon Makes Money
Verizon earns revenue from the provision of voice, data, and video solutions and services. These products are offered on either wireless or wireline networks. The company divides its business segments into three main areas; Verizon Consumer Group, Verizon Business Group, and Verizon Media Group.
Verizon Consumer Group
In this segment, Verizon earns revenue from its wireline and wireless businesses that include wireless wholesale. The products are sold directly to consumers. In 2019, the segment had 93.9 million retail connections, 89.9 million postpaid connections, and 13.5 million Fios digital connections.
Verizon Business Group
The company also provides small and medium-sized enterprises (SMEs) and governments with wireless and wireline enterprises including Verizon Connect and wireline wholesale. Verizon had 25.7 retail connections in this segment in 2019. 
Verizon Media Group
Lastly, Verizon makes money from advertising. Media, and technology services. These fall under the Verizon Media Group segment. There are 13 brands in this segment that create content and advertising services. They include Yahoo, TechCrunch, HuffPost, RYOT, Engadget, and AOL among others. The platforms had 900 million consumers worldwide in the past year.
AT&T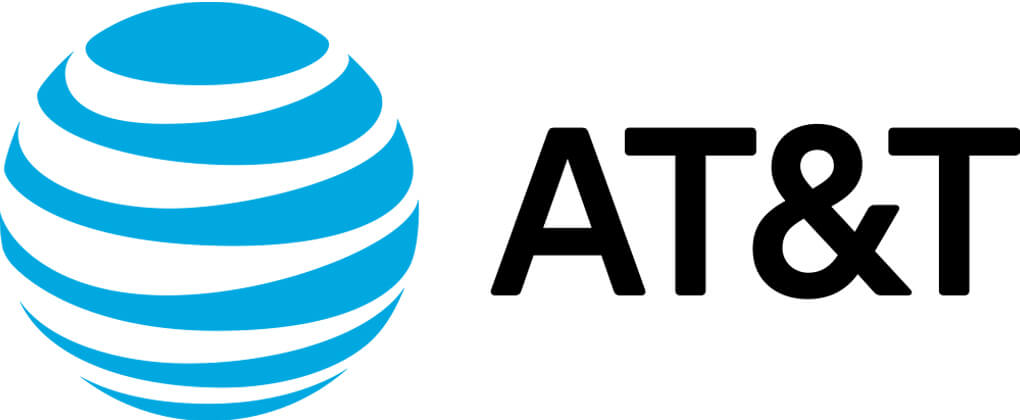 AT&T is the largest communications company in the world. The company was founded in 1983 as a subsidiary of Alexander Graham Bell's Bell Telephone Company. It was initially named  Southwestern Bell Telephone Company and later rebranded to SBC Communications Inc. In 2005, it was renamed AT&T Inc. The company is headquartered in Dallas, Texas. One of AT&T's biggest acquisitions is Warner Media. The company's media content is consumed in over 175 countries while 200+ countries around the world rely on its voice services. AT&T earned $181.2 billion in revenues in 2019. It has 246,000 employees worldwide.
Verizon and AT&T operate the most robust communications networks not only in the US but also globally. But while Verizon has an impeccable network coverage, AT&T's data speeds are unrivaled. AT&T is also slightly cheaper than Verizon. Verizon comes a distant second, in terms of revenue, after AT&T in the communications industry. One of the factors that have contributed to AT&T's immense growth in the industry is its strategic acquisitions. 
Vodafone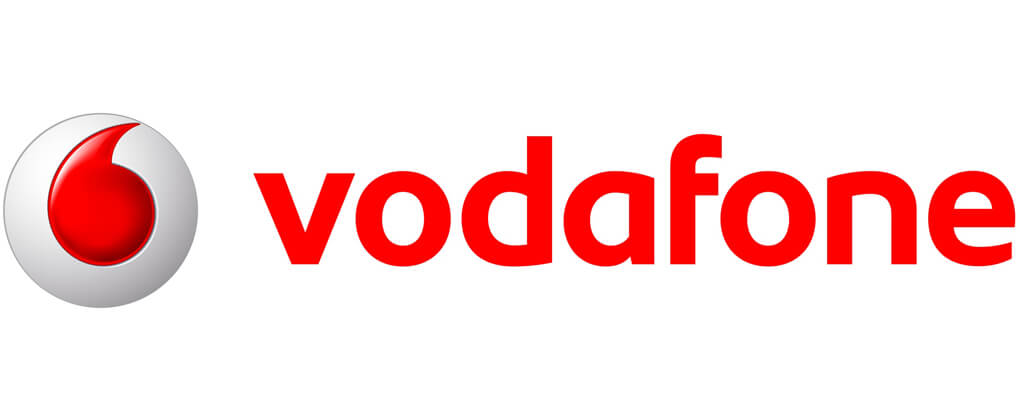 Vodafone was founded in 1991 after Racal Telecom broke away from its parent company, Racal Electronics. The company has its headquarters in London, UK, and predominantly has operations in Europe, Africa, Oceania, and Asia. It owns mobile networks in 24 countries while operating partnered networks in an additional 43 countries across the world. The company also offers fixed networks in 19 countries. Vodafone provides mobile communications, fixed communications, unified communications, cloud hosting, IoT, and carrier services in those countries. It employed 98,996 people and had a revenue turnover of $50.56 billion in 2019. Vodafone was ranked the second-largest mobile network in the world with 625 million customers. It also had the second-largest TV platform in Europe with 22 million customers.
Up to 2013, Vodafone owned a 45% stake in Verizon Wireless. So the two companies are not strangers to each other. But while Verizon is predominant in the United States, Vodafone's primary focus has been on Europe and other markets. Comparing the revenues of the two communication giants, it seems Vodafone lost a goldmine when it let go of Verizon Wireless. Verizon made more than double Vodafone's revenue in 2019. 
Deutsche Telekom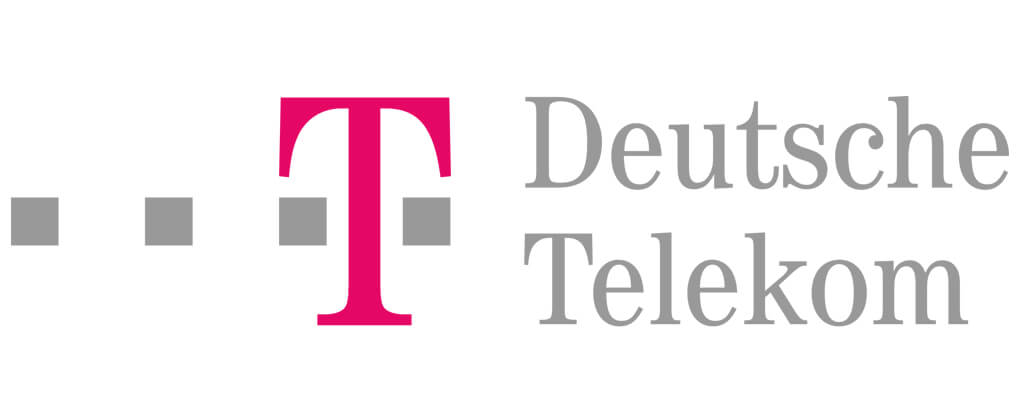 Deutsche Telekom was founded in 1995 after the German government privatized its postal administration Deutsche Bundespost. But the federal government still owns a 14.5% stake in the company with another 17.4% owned through the state bank KfW. Up to 2001, Deutsche Telekom was the dominant company in the ISP industry and controlled internet access in Germany. Headquartered in Bonn, Germany, Deutsche Telekom also owns a number of subsidiaries including T-Mobile- a mobile communications brand. The company operates in over 50 countries globally and had 215,675 employees. Its revenue for 2019 was $89.69 billion.
Deutsche Telekom is definitely a big brand in its backyard and the whole of Europe. It is the biggest communications company in Europe. But the differences in its 2019 revenue with that of Verizon is glaring. In spite of that, the company is taking the fight to Verizon's doorstep. Deutsche Telekom CEO believes that the merger between T-Mobile US and Sprint will help the company close the gap between itself and Verizon.
Telefónica
Telefónica was founded in 1924 in Madrid. At first, it was called Compañía Telefónica Nacional de España (CTNE). American manufacturer ITT Corporation was one of the major shareholders in the company at that time. The Spanish government acquired a 79.6% stake in CNTE by law in 1945. The government partially sold its stake in the company in 1995. Until 1997, CTNE was the sole provider of telephone services in Spain. It rebranded to Telefónica in 1998. The company now has operations in over 20 countries in Europe and the Americas. Some of its brands include Telefónica, O2, Vivo, and Movistar. As of 2019, Telefónica had 113,819 employees and earned $54.23 billion in revenues.
Telefónica still has a strong grip on the telecommunications industry in Spain even though Vodafone and Orange are giving it a hard run for its money. While it cannot measure up to Verizon when it comes to revenue, the two companies recognize and appreciate each other's strengths in the market. In 2010, Telefónica partnered with Verizon to offer its multinational corporation customers wireless services in the United States. They also partnered in 2012 for a collaboration between the Verizon Immersive Video Exchange and Telefonica Global Telepresence Exchange video conferencing platforms.
América Móvil
Headquartered in Mexico City, Mexico, América Móvil serves about 25 countries in Latin America, Eastern Europe, Central Europe, and the United States. The company was founded in 2000 by Carlos Slim Helu. It was established as a result of a Telmex spin-off which it later acquired as its subsidiary. The company's subsidiary, Telmex, is Mexico's largest mobile operator. It controls over 70% of the market share. Other brands under the company include Telmex, Claro, Nextel Brazil, Telvista, and Uno TV. In 2019, América Móvil generated $53.45 billion in revenues. The company employs 189,448 people.
América Móvil is a dominant player back at home but it can't stand up to Verizon on the global stage. In 2014, América Móvil was under intense pressure to offload its assets in order to meet the 50% threshold required by antitrust regulators. Verizon turned down the opportunity. The company had just bought off Vodafone's stake in Verizon Wireless and so wasn't looking to make any other major acquisitions. Even with the missed opportunity, it is still way ahead of América Móvil.
China Mobile
China Mobile was founded in 1997 in Hong Kong. It is the largest telecommunications service provider in China. China Mobile's core business areas include wireline broadband, mobile voice, and mobile data services. The company services 950 million mobile customers and 187 million customers on its wireline broadband products. It also offers other ICT services to customers. The company primarily operates in China, Hong Kong, Pakistan, Japan, Singapore, Thailand, Canada, and the UK. China Mobile Communications Group Co., Ltd. holds the largest stake in the company at 72.72%. In 2019, the company posted $107.93 billion in revenues. It had 456,239 employees in the past year.
Both China Mobile and Verizon are used as benchmarks for the telecom industry in their respective countries. Going by their revenues, it is easy to see why. While China Mobile enjoys a much bigger customer base and market share in its home country, Verizon still posted better revenue because China has weaker data usage and a lower per capita income levels. China Mobile also has very limited markets outside of China.
Nippon Telegraph & Telephone Corporation
Nippon Telegraph & Telephone Corporation (NTT) was established in 1952 as a state telecommunications system. It took over from AT&T which operated the system during the occupation of Japan. The company was operated as a state monopoly until 1987 when it was privatized. But the Japanese government still holds about one-third of stakes in the company. NTT's subsidiaries include NTT Data (data communications), NTT Docomo (mobile communications), NTT Communications, Dimension Data (both international communications), NTT West, and NTT East (both regional communications). NTT is the world's fifth-largest telecom company. Its revenue for 2019 was $108.5 billion. Headquartered in Tokyo, NTT employs 319,050 people globally.
In the global ranking, NTT comes just three places (fifth) above Verizon (second). But NTT enjoys government support, so it should really be performing better. While its revenue is growing, it cannot still compete at Verizon's level.
Centurylink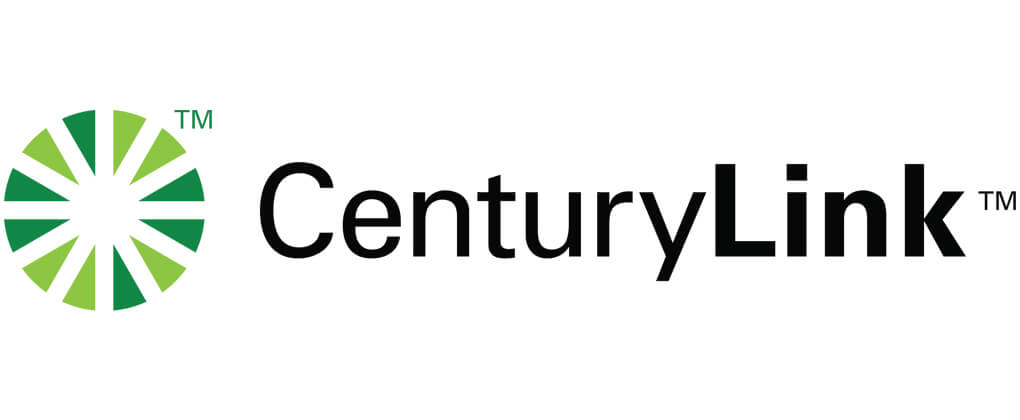 Centurylink was founded in 1930 when William Clarke and Marie Williams took over the Oak Ridge Telephone Company from F.E. Hogan. They bought it for $500. At that time, the company only had 75 paying customers. The bills were handwritten and their 8-year old son delivered them on a bicycle. The company got incorporated under the name of Central Telephone and Electronics in 1968 and expanded into three more states with 10,000 access lines. It rebranded to Century Telephone Enterprises in 1971 before being renamed Centurylink in 2009. Headquartered in Monroe, Louisiana, the company now has operations in North America, Latin America, Europe, the Middle East, Africa, and the Asia Pacific. Its revenue for 2019 was $22.4 billion with 42,500 employees around the world.
Centurylink is the perfect grass-to-grace love story. From just 75 customers to over 5.4 million customers on its broadband internet services alone. But it cannot still measure up to Verizon. One of the factors that have limited Centurylink's growth is that it is primarily a wireline company without wireless services. In fact, it has served for long as an authorized agent for Verizon wireless. But that could soon work to its advantage. As American networks scramble for 5G connections, Centurylink's 250,000-mile fiber network in America will be a crucial commodity.
Cox Enterprises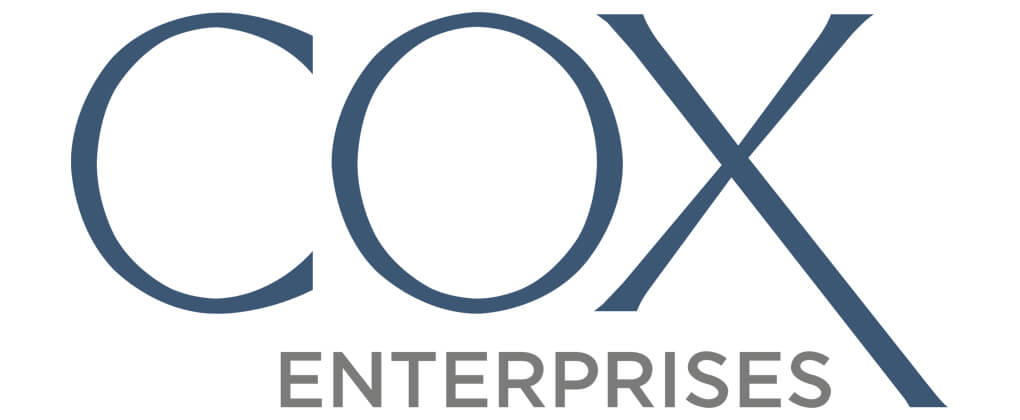 Cox Enterprises provides telecommunications, digital cable TV, and home automation services to American customers. Its subsidiary, Cox Communications, is among the largest cable TV service providers in the United States with over 4 million subscribers. Headquartered in Atlanta, Georgia, the company employs about 55,000 people and had a revenue turnover of $21 billion. Cox Enterprises was founded in 1898 as the Dayton Evening News by James Middleton Cox. He renamed it Cox Enterprises in 1923.
The company was ranked the 15th largest private company in the US by Forbes last year. While it has been experiencing steady revenue growth over the years (2.9% in 2019), it is still nowhere near getting to Verizon. This is mainly because it limits itself to the American market, and even its subscribers who travel out of the US have to rely on other service providers.
Comcast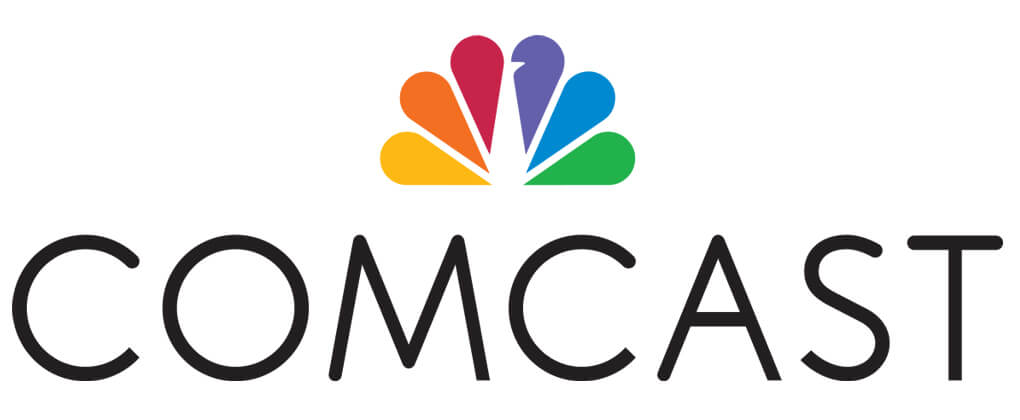 Ralph Roberts, Daniel Aaron, and Julian Brodsky established Comcast in 1963 as American Cable Systems after its parent company, Jerrold Electronics, spun it off. With just five channels and serving 12,000 customers, it started as a cable operator in Tupelo, Mississippi. It then got reincorporated in 1969 in Pennsylvania as Comcast Corporation. Between 1990 and 2000, the company increased its market share by making a number of acquisitions including Metrophone, Garden State Cable, and  Lenfest Communications. It launched its internet services in 1999. Comcast is the second-largest pay-TV provider in the US. its revenue for 2019 was 108.94 billion. The company employs 190,000 people.
In 2004, Comcast made an attempt to acquire The Walt Disney Company in a move that would have made it the largest media conglomerate globally. Unfortunately, the move did not go through. And now Comcast has to be content with playing second fiddle to Verizon. At least for now.
Conclusion
The top 10 Verizon competitors are: AT&T, Vodafone, Deutsche Telekom, Telefónica, América Móvil, China Mobile, Nippon Telegraph & Telephone Corporation, Centurylink, Cox Communications, and Comcast. Their cumulative revenue for 2019 was $797.9 billion. They employed 1,926,727 people amongst them in the past year. AT&T is Verizon's biggest competitor.
Competitors Stats
| | | | |
| --- | --- | --- | --- |
| NAME | FOUNDED | HEADQUARTERS | EMPLOYEES |
| AT&T | 1983 | Dallas, Texas | 246,000 |
| Vodafone | 1991 | London, UK | 98,996 |
| Deutsche Telekom | 1995 | Bonn, Germany | 215,675 |
| Telefónica | 1924 | Madrid, Spain | 113,819 |
| América Móvil | 2000 | Mexico City, Mexico | 189,448 |
| China Mobile | 1997 | Hong Kong, China | 456,239 |
| NTT | 1952 | Tokyo, Japan | 319,050 |
| Centurylink | 1930 | Monroe, Louisiana | 42,500 |
| Cox Communications | 1989 | Atlanta, Georgia | 55,000 |
| Comcast | 1963 | Philadelphia, Pennsylvania | 190,000 |
Verizon Competitor Crossword
Content from this and other articles on this website can be used as a crossword clue