10 ASOS Similar Companies and Competitors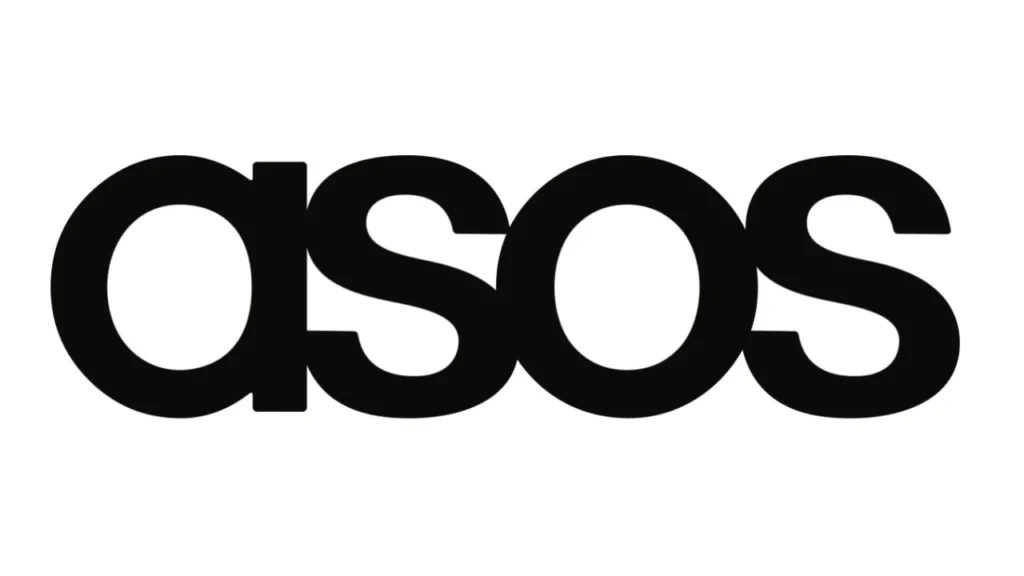 ASOS is a British company that specializes in the online retail of fashion and cosmetics. It was founded in 2000, and it has 26 million active users, as of the last year. The company provides customers with frequent discounts on already affordable fashionable clothes, which is one of the reasons it is so popular in the UK and other countries.
How ASOS Makes Money
ASOS stands for "As Seen On the Screen" and this company is making it easier for people in the UK and all around the world to get their hands on the latest trends at relatively inexpensive prices. This company makes money by buying branded items from the wholesalers and then reselling them for profit. Let's see what products this company makes a profit from. 
Women's Fashion
ASOS sells a countless number of clothing items for women. The majority of the ASOS sales come from women, so they make a lot of money by selling these items. This company looks to accommodate all body types, so women can find maternity, plus-size, and petite clothes, as well as the clothes for tall women. 
Men's Fashion
This company sells clothes for men too. ASOS offers a wide choice of brands, clothing items, and accessories aimed at men, including the plus-size collection and a collection for tall men. Many customers complain when retailers don't have the same variety of fashion items for men as they do for women, but this is not the case with ASOS. 
Cosmetics
ASOS sells branded cosmetic items both for men and women. This company offers make-up and products for body care, skincare, hair care, sun care, and more. It also sells accessories and tools that help customers achieve the perfect look they are aiming for. 
Companies Similar To ASOS
ASOS is a great choice for anyone who wants to keep up with the latest trends and not spend tons of money on looking fashionable. It is one of the most successful online stores with customers all over the world. If you want to learn more about similar companies and competitors to ASOS, keep reading. The biggest rivals to ASOS are H&M, PrettyLittleThing, NastyGal, Forever 21, Zara, Bershka, Amazon, FARFETCH, Nordstrom, and Sinsay. 
H&M
Hennes & Mauritz AB, most commonly known as H&M, is a fast-fashion clothing retailer based in Stockholm, Sweden. This company operates in more than 70 countries around the world and has over 5 000 physical stores. 
Apart from that, H&M has an online store where customers can buy products from almost anywhere in the world. This company sells women's and men's clothes, shoes, and accessories, as well as products for babies, kids, and dogs. Just like ASOS, this company sells maternity and plus-size clothes. Aside from clothes, H&M sells homeware, so customers can buy their pillows, bedding, curtains, cookware, and more. 
H&M often offers big sales and discounts, with the student 10% discount always available. Customers can also buy gift cards. Overall, this online store is easy to navigate, mostly inexpensive, and the choice of the products is very wide. 
PrettyLittleThing
This is another company similar to ASOS that is based in the UK and that specializes in online retail. PrettyLittleThing is owned by Boohoo and apart from the UK, it operates in Australia, the USA, France, Ireland, North Africa, and the Middle East. 
PrettyLittleThing sells women's clothing, accessories, shoes, make-up and beauty products for skincare, body care, and hair care. This online store also sells homeware, so you can decorate, furnish, and accessorize every room in your home tastefully. 
What's great about this company is the wide variety of products customers can choose from and phenomenal sales of up to 60% and sometimes even more.
PrettyLittleThing ships internationally and the delivery time is usually up to 12 working days.  
NastyGal
This is a company based in Los Angeles that specializes in women's fashion. Customers can buy dresses, shirts, blouses, crop tops, sweatshirts, lingerie, nightwear, swimwear, jumpsuits, festival outfits, shoes, accessories, and more. NastyGal makes clothing for plus-sized women too, just as ASOS does. 
NastyGal was acquired by the UK Boohoo Group in 2017, which made international orders and deliveries much easier. Customers from Europe can expect their delivery in 10 working days, while the international orders take up to 14 business days. 
Shopping at this online store is not particularly cheap, but there are always tons of products on sale, which makes NastyGal affordable for most of the customers. 
Forever 21
This online retailer started out as a store in Los Angeles in 1984. Today, it has over 700 stores in the USA, the UK, the Middle East, Asia, and Canada. Moreover, Forever 21 has countless customers on the online store due to the convenience of online shopping and delivery. 
Forever 21 sells clothing for women, men, and kids. It is known for stylish brands, a wide variety of choices, and affordable prices that are even lower when the products are on sale. Customers can shop for casual clothes, swimwear, loungewear, nightwear, activewear, festivals, formal looks, and more. 
This company ships to all 50 states and other US territories, as well as internationally. The shipping costs depend on the destination, but overall, they are not too expensive. 
Forever 21 is another company similar to ASOS, so make sure to check it out if your country is eligible for the shipping. 
Zara
Zara was founded in 1975 in Spain. It is now a subsidiary of Inditex group, along with other famous brands. There are over 2 000 Zara stores in 88 countries, but a lot of the sales Zara makes happen on their online store. In fact, this company ships to more than 200 countries worldwide. 
Zara sells clothing items for women, men, and children, as well as beauty products, such as make-up, skincare products, and more. This retailer is famous for the stylish, fashionable, high-quality clothes available at affordable prices. 
Although ASOS and Zara are similar companies, Zara can be more expensive depending on where you live. It also offers a lot of discounts, but the original prices depend on the location of the store or the shipping destination. 
Bershka
Bershka is another Spanish fashion retailer company that is a subsidiary of Inditex group. This company has almost 1 000 stores in 75 countries, as well as an online store that brings in numerous customers daily. 
Bershka sells clothing items for women and men. Customers can buy clothes, shoes, and accessories. It is a bit cheaper than Zara overall, although they have the same parent group. 
This company is mostly directed towards teenagers and young adults, so if you like shopping at ASOS, you are likely to enjoy this company as well. 
Amazon
Amazon is, as you may already know, the largest online retailer in the world. This company sells pretty much everything you may need at any point in your life, and it employs over a million people in total. 
Although much larger and with a wider selection of products, Amazon is similar to ASOS because it is also an online retailer selling clothes, among else. 
The best thing about shopping for clothes at Amazon is the selection of items you have. You can buy pretty much any brand and clothes at any cost. Another good thing is that it ships to over 100 countries worldwide, so if you live in a country that ASOS doesn't cover, you can check out Amazon instead. 
Another difference is the target audience. ASOS appeals more to the younger audience, mainly teenagers and young adults, but Amazon has clothes for any taste and age. 
FARFETCH
Farfetch is another online clothing store that ships internationally. It was founded in 2007 in London by a Portuguese entrepreneur. 
This online retailer sells luxury items from over 700 brands all over the world. Both men and women can buy luxurious, branded clothes and have them shipped internationally in as soon as two business days. Some of the brands you can get at Farfetch are Balenciaga, Loewe, Manolo Blahnik, Comme de Garcons, and more. 
Farfetch is also an online store, just as ASOS is, but it is undoubtedly more expensive and extravagant. For most people, it is not a store to use regularly for shopping, but if you need a fancy clothing item for a special occasion, make sure to check it out.
Nordstrom
Nordstrom is another luxury retailer, with more than 350 physical stores and an online store that accounts for almost half of all sales. This company sells clothes for men, women, and kids, as well as homeware, beauty, and designer products. 
Some of the brands that you can buy at Nordstrom are Prada, Christian Louboutin, Bottega, Fendi, Givenchy, Gucci, Valentino, Saint Lauren, and more. While designer clothes are typically expensive, you can buy non-designer high-quality clothing items at reasonable prices in this online store. 
Nordstrom ships to almost 100 countries around the world, and most of the items arrive within two weeks after the order.
This company is similar to ASOS because they both sell clothes and cosmetics. Nordstrom has a wider choice of products, and it is generally more expensive, but it is a good choice for higher-quality fashion. 
Sinsay
Sinsay is a clothing brand from Poland whose parent company is LPP. This company manages four more brands you probably heard about – Reserved, Cropp, House, and Mojito. LPP has more than 2 000 stores in 26 countries. Apart from the physical stores, you can shop Sinsay through their online platform. 
This clothing retailer offers clothes for men, women, babies, kids, and animals. It also sells beauty products and homeware, such as bedding, decorations, candles, lighting, tableware, and so on. 
Sinsay is similar to ASOS because they both offer a wide variety of clothes and cosmetics at affordable prices, although Sinsay is smaller than ASOS, at least for now.
Conclusion 
ASOS is an online retailer that is a great choice for anyone who wants to wear fashionable clothes but doesn't want to spend a ton of money on them. If for any reason you want to try other options, make sure to check out one of the companies mentioned in this article. ASOS's biggest competitor is Amazon if we solely compare revenues. However, the most similar British-based companies are PrettyLittleThing and NastyGal.