Top 10 Pepsico Competitors In 2023
PepsiCo is one of the largest manufacturers of non-alcoholic beverages, food, and snacks in the world. Established by Caleb Bradham in 1893 as Brad's Drink, the company was renamed Pepsi-Cola before rebranding to Pepsi in 1961. Pepsi then merged with Frito-Lay in 1965 to form PepsiCo. The company operates in more than 200 territories globally. Its most popular brands include Doritos, Pepsi, Aquafina, Mountain Dew, Fritos, Cheetos, Tropicana, and Gatorade. Headquartered in Purchase, New York, PepsiCo employs 267,000 people around the world. It earned $68.2 billion in revenues in 2019. For the fourth straight year, it was named the top manufacturer globally by Kantar Consulting.
| | |
| --- | --- |
| NAME | PepsiCo Inc. |
| FOUNDED | 1893 |
| HEADQUARTERS | Purchase, New York |
| SIC CODE | 2080 |
| STATUS | Public |
| INDUSTRY SECTOR | Beverages |
| EMPLOYEES  | 267,000 |
| TRADING SYMBOL | NASDAQ: PEP |
PepsiCo similar companies:
Conagra Brands, Kellogg, Danone, Red Bull, Campbell Soup, Mondelez International, Britvic, The Coca-Cola, Monster Beverage, Nestle and Keurig Dr Pepper.
How PepsiCo Makes Money
PepsiCo is one of the largest non-alcoholic beverage manufacturers globally. The company operates six divisions around the world that sell its beverages, snacks, and food products. They are Frito-Lay North America, North American Beverages, Quaker Foods North America, Europe Sub-Saharan Africa, Asia, Middle East & North Africa, and Latin America. The six divisions brought in a combined $68.2 billion in revenues in the past year. They work independently depending on their regional markets and product portfolio.
The company earns its revenue mainly from two business lines- beverages & concentrates and food & snacks. Beverages & concentrates business line was responsible for 48% of PepsiCo's revenue in the past year. In this line, the company sells fountain syrups, finished beverages, beverage bases, syrups, and concentrates. PepsiCo also makes money from the sale of grain-based foods and snacks. This line accounted for 52% of the company's revenue in 2019. Besides the two business lines, PepsiCo offers licensed products from other brands through its various divisions and have operations with required third parties in different regional markets.
Coca-Cola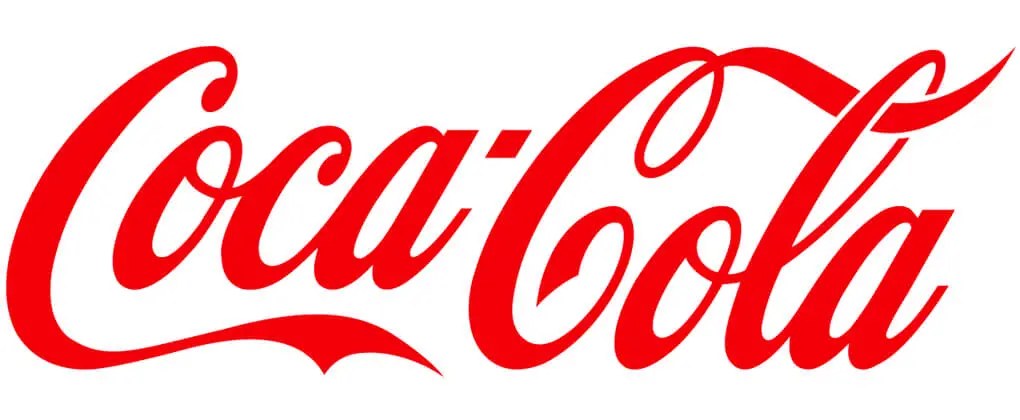 Dr. John Pemberton founded the Coca-Cola company in 1886 as Jacob's Pharmacy. Headquartered in Atlanta, Georgia, the company has operations in over 200 countries globally. It is the third-largest beverage (second-largest non-alcoholic beverage) company in the world. Forbes also named the Coca-Cola company the sixth most valuable company last year. The company offers more than 500 brands of non-alcoholic beverages in different categories including sparkling soft drinks, water, juices, coffee, and tea. Some of the most popular beverages from the company include Coca-Cola, Sprite, Fanta, Dasani, Minute Maid, Schweppes, and Powerade. It earned $37.2 billion in revenues in 2019. The company had 62,600 employees as of last year.
For years, Coca-Cola and PepsiCo have battled for control of the non-alcoholic beverages industry. It is known as the Cola Wars. PepsiCo earned more revenue than Coca-Cola in the past year. It is almost twice as much as what the latter earned in 2019. But that's because PepsiCo has a more diversified product portfolio that includes foods and snacks while Coca-Cola solely relies on beverages for its revenue. Besides that, Coca-Cola undertook a refranchising project between 2016 and 2018 where it converted company-owned bottling plants into franchises. During that period, its revenue declined by 24%. 
Keurig Dr Pepper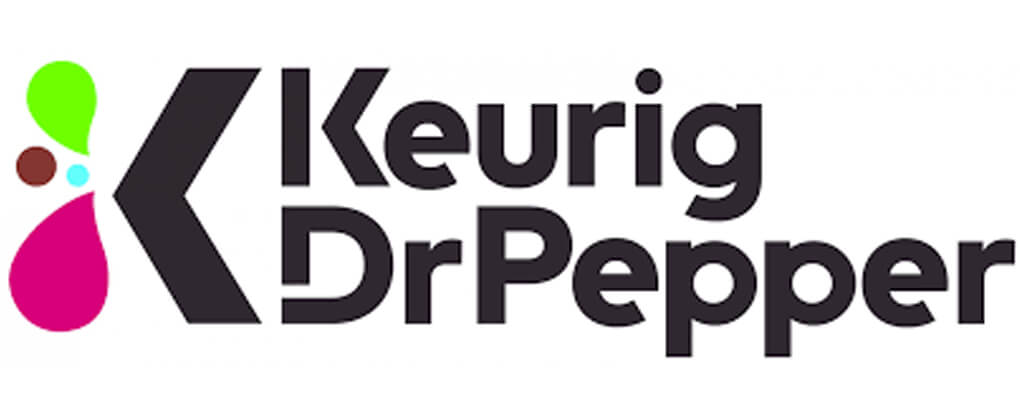 Founded in 1981 by Bob Stiller as Green Mountain Coffee Roasters, Keurig Dr Pepper was renamed Keurig Green Mountain in 2014 before rebranding to Keurig Dr Pepper after the acquisition of Dr Pepper Snapple Group in 2018. Keurig Dr Pepper is one of the leading global manufacturers of hot and cold beverages. It is the 7th largest food & beverage company in the US with over 125 beverage brands. Some of its most popular products include Dr Pepper, 7UP, Snapple, Vita Coco, Hydrive Energy Water, Hawaiian Punch, RC Cola, Bai, and Mystic. The company has its headquarters in Plano, Texas. It employed 25,000 people as of 2019 and recorded $11.2 billion in revenues.
Keurig Dr Pepper has a strong presence in the United States. It accounts for the majority of the company's revenue. The company has had impressive growth in the past few years. The 2018 acquisition also helped to boost the company's earnings. But it cannot match up to PepsiCo at the moment, especially considering PepsiCo's diverse range of products. PepsiCo made almost seven times as much what Keurig Dr Pepper made in 2019. It will take a while to bridge the gap.
Monster Beverage Corp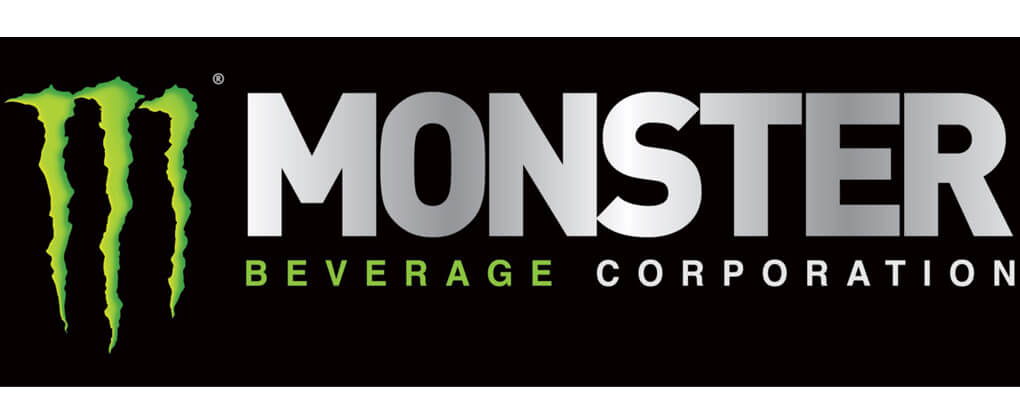 Hubert Hansen founded Monster Beverage Corporation in 1935 as Hansen's. The company originally produced and sold juice products. It was renamed the Monster Beverage Corporation in 2012 and then sold its juices and sodas and their other non-energy drink brands to Coca-Cola in 2015 to focus solely on energy drinks. It controls about 43% of the US energy drinks market. The company's energy drink brands include Monster Energy, Predator, Reign, Mother, Relentless, Full Throttle, NOS, and Burn. The products are sold in around 148 countries globally. Headquartered in Corona, California, the company employs 3,429 people. Monster Beverage Corporation earned $4.2 billion in revenues last year.
The energy drinks segment in the beverages industry is growing and PepsiCo wants a share of it. At the beginning of the year, it became the sole distributor of VPX's Bang energy drink. It also acquired the energy drink manufacturer Rockstar. While Monster Beverage Corporation can't level up to PepsiCo in terms of revenue, it controls the energy drinks market. Whether PepsiCo will manage to unseat it remains to be seen.
General Mills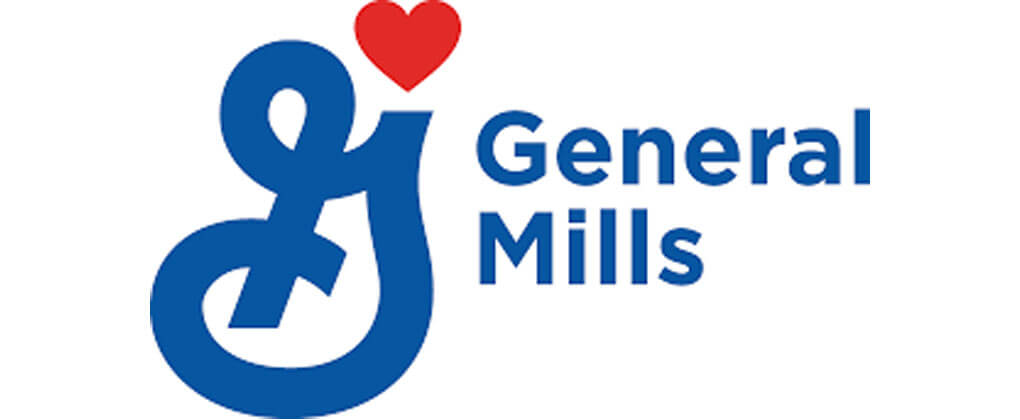 General Mills was founded in 1866 by Cadwallader Washburn as the Washburn "B" Mill in Minneapolis, Minnesota. The company produced wheat flour and was popularly referred to as Washburn's Folly. In 1874, Washburn built a second mill referred to as Washburn "A" Mill. But the Washburn "A" Mill caught fire in 1878 and exploded, killing all 14 workers who were on the night shift. A new mill was put up immediately, but with enhanced safety measures and technology. In 1928, the company merged with three other mills to form General Mills. The company has since expanded its production to consumer foods. It also publishes video games. As of 2019, it had 40,000 employees and a revenue turnover of $16.86 billion. 
General Mills offers a number of processed food products. It competes with PepsiCo in the food and snacks segments. In 1992, the two companies joined forces, under the Snack Ventures Europe (SVE), to try and conquer the European food and snacks market. The joint venture generated more than $1 billion in revenues annually. It was the largest snack company in Europe. In 2005, General Mills sold its 40.5% stake in the venture to PepsiCo. Going by the revenue difference between the two companies, it seems it was a mistake for General Mills to let go of SVE.
Conagra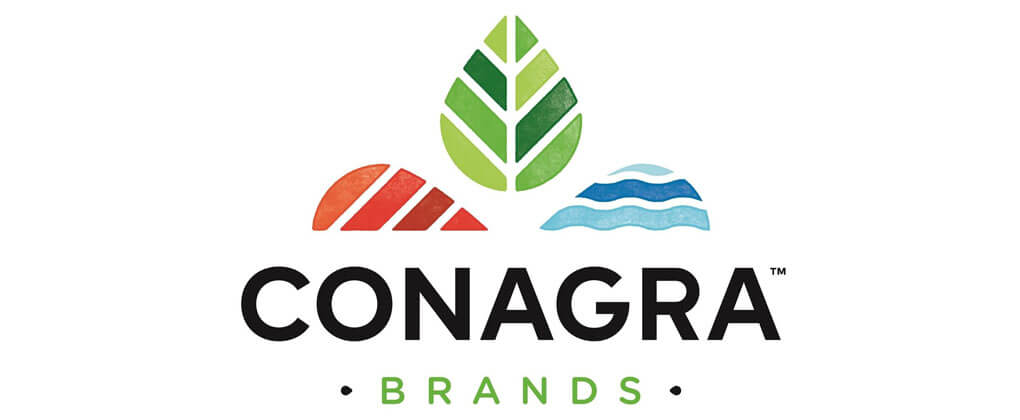 In 1919, Alva Kinney and Frank Little founded the Nebraska Consolidated Mills (NCM) in Grand Island, Nebraska. The headquarters were then shifted to Omaha in 1922 before finally relocating to its current headquarters in Chicago, Illinois, in 2016. Between the 1950s and 60s, the company expanded its production into raw food and livestock feeds. It then rebranded to ConAgra in 1971. The name is a portmanteau of consolidated and agriculture. After surviving bankruptcy in 1974, the company acquired over 100 prepared food brands in the next two decades. Conagra has since grown into one of the largest manufacturers of packaged foods. Its revenue for 2019 was $11 billion. The company employs 18,000 people. 
Conagra is one of the most popular food brands in North America. Its brands such as Slim Jim, Udis, and Birds Eye are much loved. But its revenue is still way below that of PepsiCo. Almost 7 times lower. This is because Conagra only operates in about 50 locations while PepsiCo is a global brand. Outside of the US, Conagra only has operations in Canada and Mexico.
Unilever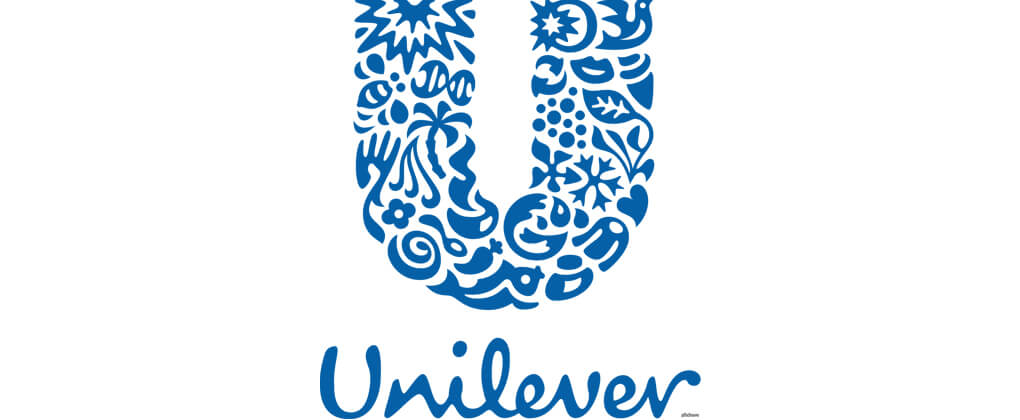 William Hesketh founded Unilever in 1871 for the purpose of producing the Sunlight soap. The company then later expanded its operations into personal, home, and beauty care products. It also produces food and refreshments. Some of its popular refreshment brands include Lipton, Lipton Ice Tea, Brooke Bond, Lyons, Buavita, Bru instant coffee, Pukka Herbs, and Red Rose Tea. Unilever is headquartered in London, UK. The company employs 168,832 people globally and earned $58.2 billion in revenues in 2019.
Unilever's business goes beyond just producing food and refreshments. It also manufactures other products such as home and beauty care products. But that does not stop PepsiCo from just beating it to the top spot in terms of revenue. But Unilever also beats PepsiCo to the title of the world's best manufacturer.
Nestlé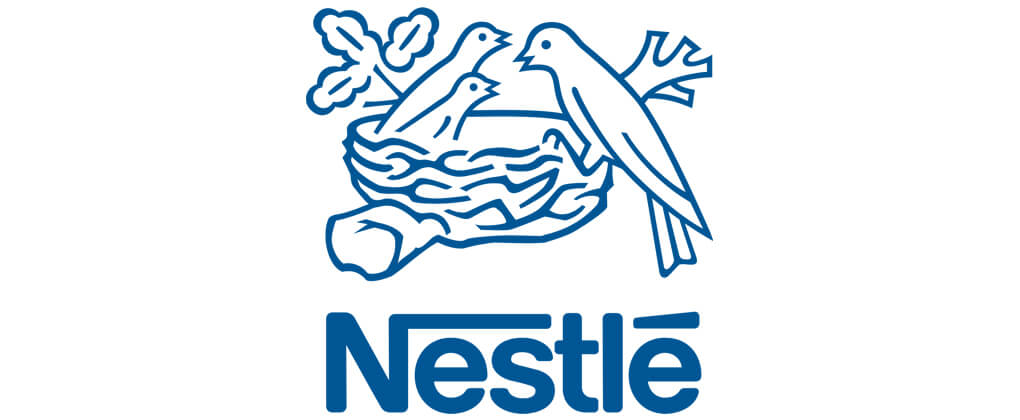 Nestlé was founded in 1867 by the German pharmacist Henri Nestlé. It started by producing infant formula for babies who couldn't breastfeed. In 1905, Nestlé merged with condensed milk producer Anglo-Swiss Condensed Milk Company which had been established in 1866 by American brothers George and Charles Page. They formed the Nestlé Group. The company has since grown into a global food brand with operations all over the world. Its revenue for 2019 was $95.3 billion. The company has 308,000 employees.
Unlike PepsiCo, Nestlé does not offer sparkling soft drinks. But they go head-to-head in the tea, coffee. Dairy, and bottled water segments. Those segments brought in the most revenue for PepsiCo in the past year. Nestlé reigns supreme in the overall food industry. It was named the most valuable food brand in 2019. Nestlé's diverse portfolio of products also helps to generate more revenue than PepsiCo.
RedBull
Red Bull was established in 1987 by Chaleo Yoovidhya and Dietrich Mateschitz. It was initially based in Thailand but got launched in Austria. Today, Red Bull has operations in 171 countries globally and sold 7.5 billion cans of its energy drink in 2019. Its revenue for the past year was $6.5 billion. Headquartered in Fuschl, Austria, the company has 12,736 employees.
With its limited product portfolio, it is impossible to imagine Red Bull competing with PepsiCo in terms of revenue. But with PepsiCo venturing into the energy drinks segment, the two are spoiling for a fight. Red Bull is the first company to produce energy drinks targeted at the masses and has a massive market following globally. It has now set its sights on the American market where Monster reigns supreme and PepsiCo is starting off its energy drinks journey.
Britvic
Originally British Vitamin Products (until 1971), Britvic was established in Hemel Hempstead, England in the 1930s. It launched its first non-alcoholic alternative adult soft drink, Britvic, in 1977. The company has grown into a global brand by acquiring a number of soft drink companies such as Fruité Entreprises, Robinsons, Tango, R. Whites Ebba, Bella, and the soft drinks arm of C&C. Some of its popular beverages include Tango, MiWadi, J20, and Drench. With 4,795 employees, the company earned $1.89 billion in revenues in 2019.
Britvic operates in limited markets, with a presence in around 50 countries. Even in its wildest dreams, there's little chance of matching up to PepsiCo. Instead of trying to go against the wind, Britvic is embracing PepsiCo to help with its global expansion strategy. The company produces and markets a number of PepsiCo products such as Mountain Dew, 7Up, and Pepsi in Great Britain and Ireland.
Danone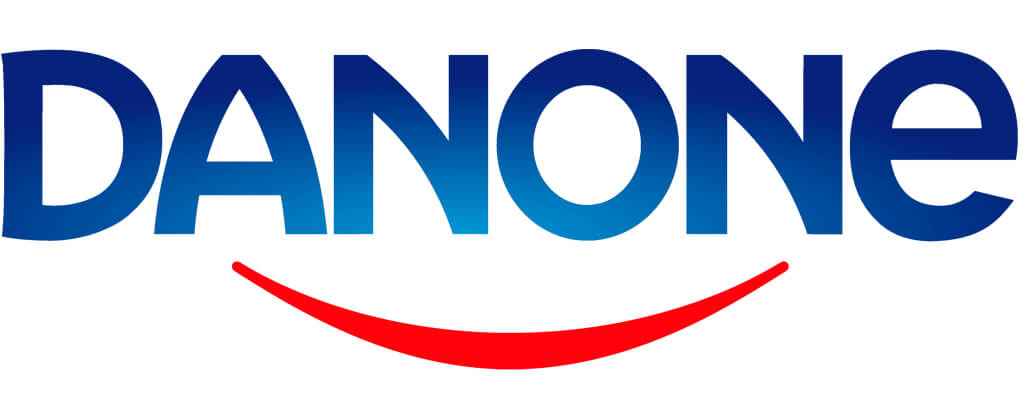 French-based Danone was founded in 1919 by Isaac Carasso. It was founded in Barcelona, Spain, before Carasso moved the company to Paris, France, in 1929. It started by producing yogurt. The company has since expanded operations to bottled water, early life nutrition, and medical nutrition products. Danone operates in around 120 countries globally and is one of the leading food and beverage companies in the world. Its revenue for 2019 was $27 billion with 105,783 people making up its workforce.
While Danone lags behind Pepsico in terms of revenue, the company is a recognized force when it comes to bottled water and dairy & plant-based products. Danone also has an agreement with Coca-Cola, PepsiCo's biggest rival in the beverages industry, that sees the Coca-Cola Company market and distribute Danone's bottled spring and source water.
Conclusion
The top 10 PepsiCo competitors are: Coca-Cola, Keurig Dr Pepper, Monster Beverage Corp, General Mills, Conagra, Unilever, Nestlé, RedBull, Britvic, and Danone. Cumulatively, they had total revenue of $269.35 billion in 2019 with 749,175 employees. Coca-Cola is PepsiCo's biggest rival in the beverage industry.
Competitors Stats
| | | | |
| --- | --- | --- | --- |
| NAME | FOUNDED | HEADQUARTERS | EMPLOYEES |
| Coca-Cola | 1886 | Atlanta, Georgia | 62,600 |
| Keurig Dr. Pepper | 2008 | Plano, Texas | 25,000 |
| Monster Beverage Corporation | 1935 | Corona, California, | 3,429 |
| General Mills | 1866 | Minneapolis, Minnesota | 40,000 |
| Conagra | 1919 | Grand Island, Nebraska | 18,000 |
| Unilever | 1929 | London, United Kingdom | 168,832 |
| Nestlé | 1867 | Vevey, Switzerland | 308,000 |
| RedBull | 1984 | Fuschl, Austria | 12,736 |
| Britvic | 1845 | Hertfordshire, United Kingdom | 4,795 |
| Danone | 1919 | Paris, France | 105,783 |
PepsiCo Competitor Crossword
Content from this and other articles on this website can be used as a crossword clue