Top 7 Victoria's Secret Competitors in 2023
Who would have thought that innerwear could ever make a fashion statement? Barely anyone before Victoria's Secret came charging into the forefront! Back in the day, underclothes were utterly bland and came only in white or black. A few floral prints here and there sometimes lit up the otherwise insipid innerwear shelves, but they weren't of great quality. And the high-end lingeries were hardly accessible to the common folk, what with their skyrocketing prices and rarity in local shops. Then, about 43 years ago, Victoria's Secret changed the face of the lingerie industry forever!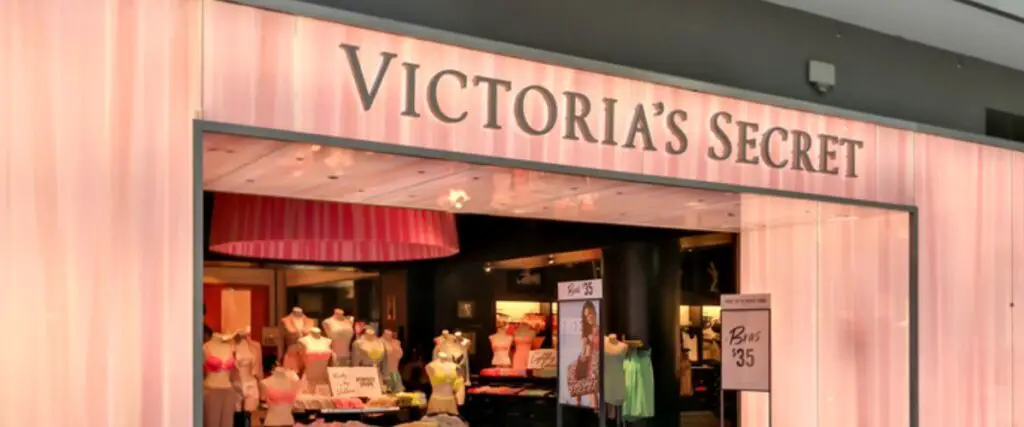 The company's founder, Roy Raymond, had to face uncomfortable stares when he had once gone shopping at a department store for his wife's underclothes. It was then that he decided to delve deeper into the lingerie industry to understand its core concepts better. And in 1977 in collaboration with his wife, Roy opened his first lingerie store in Palo Alto, CA.
Today, Victoria's Secret has become one of the most popular names in the industry, and it is THE largest lingerie retailer in the US. However, it has also been struggling for the past 5 years due to various controversies and disputes, which has recently led to the closure of many of its 1000+ stores.
| | |
| --- | --- |
| Name | Victoria's Secret |
| Founded | 1977 |
| Headquarters | Columbus OH, US |
| SIC Code | 5621 |
| Status | First Tier Subsidiary (NYSE: LB) |
| Industry Sector | Apparel |
| Employees | 20,000 |
| Trading Symbol | L Brands, Inc. (LB) |
Victoria's Secret similar companies:
Calvin Klein, Bluebella, Thirdlove, Nubian Skin, Understatement Underwear, Intimissimi, Savage X Fenty, ThirdLove, Spanx, Wacoal, Jockey, Soma.
Who is Victoria's Secret's Biggest Competitor?
The biggest competitor of Victoria's Secret has to be Calvin Klein (CK). The company was founded in 1968 by its namesake, Calvin Klein, at the York Hotel in NYC. Klein's talent and his connections in the fashion industry had already made him famous among elite circles, so it didn't take long for his first store to take off. Initially, he only dealt in coats and jeans. It was sometime in 1971 that his first women's lingerie collection was added to his racks. Today, CK has thousands of stores worldwide with its popularity at a steady rise as we speak!
How Victoria's Secret makes Money
Victoria's Secret money-making strategies are no secret! The company designs a lingerie product, manufactures it taking every aspect of the design into mind, and sells it at their physical or online stores. But you may ask why they are so famous then. A valid question! It's mostly thanks to their unique and modernized marketing strategies. 
Most of their target audiences are enamored by the supermodels that they use for promoting their collections, or as they are called, Victoria's Secret Angels. The company is known to conduct regular fashion shows featuring top supermodels that sport their collection.
Industry – Lingerie Fashion
The lingerie industry encompasses the design, manufacture, sale, or distribution of any kind of women's innerwear (especially bras and panties). It is a relatively small niche in the apparel industry, and only a few have made it big by dealing only in this sector. One of those is Victoria's Secret!
Before Victoria's Secret entered the market, alluring and provocative lingerie was only used for rare occasions (e.g. honeymoons). Today, it's mostly thanks to Victoria's Secret that people have started using such high-end innerwear on a regular basis. Despite several unfortunate controversies and disputes, the company has still maintained its hold over the industry with its 700 odd stores.
Industry – Fashion Apparel
This industry is insanely large compared to the lingerie one, for it includes every type of clothing and accessory known to humankind. However, at one point in time, Victoria's Secret used to give cutthroat competition to even some of the largest, most diverse businesses in this industry. It was a commendable accomplishment given that the company operates primarily in the US and Canada.
However, today, Victoria's Secret no longer remains as popular as it was back in the day, for many of its customers have switched to local, more affordable brands of innerwear. And the number of controversies surrounding the company doesn't help. Hence, let us take a look at Victoria's Secret's top competitors.
Calvin Klein – Competitor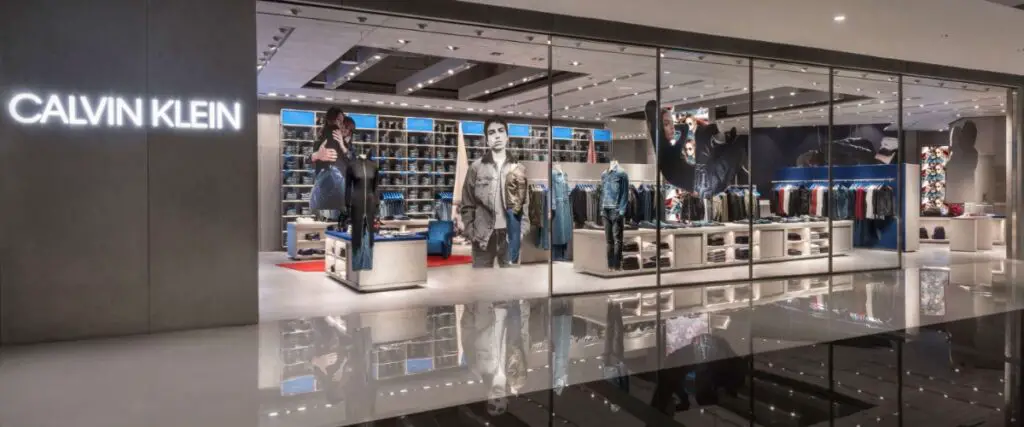 Calvin Klein (CK) is a well-known name in fashion circles all around the world. Founded over half a century ago, the company deals in almost all kinds of apparel and accessories, including perfumes and beauty products. You can also find home furnishings and watches at any of their 4000+ stores. And the one thing that they sell the most is their undergarments for both men and women.
Industry – Apparel
As mentioned in the previous section, the apparel industry is large, and Calvin Klein has its fingers dipped in almost every aspect of it! Right from dressing up adults for any occasion to giving adolescents the ultimate style makeover, CK provides it all! Do you want to renew your stock of shoes or update your toiletries? You don't have to think twice before entering a CK store!
And this is the industry where Calvin Klein has a major advantage over Victoria's Secret. When you visit a CK outlet, you look to update your entire wardrobe. However, at Victoria's Secret, you only go to purchase women's lingerie.
Industry – Lingerie Fashion
Calvin Klein may have entered the lingerie market after establishing itself in the general apparel sector, but it still has years more experience in the former than that of Victoria's Secret. CK started its first lingerie line in 1971, whereas Victoria's Secret was founded 6 years later. However, the major point to note here is the lingerie supermodels under CK's belt.
CK had the likes of Kate Moss and Natalia Vodianova sporting their gear, whereas Victoria's Secret had Alessandra Ambrosio and Gisele Bündchen in their lineup. So it was a tough war either way, but Victoria's Secret, more often than not, triumphed over CK in the lingerie department. But that was before the downhill climb of the former post-2016.
Savage X Fenty – Competitor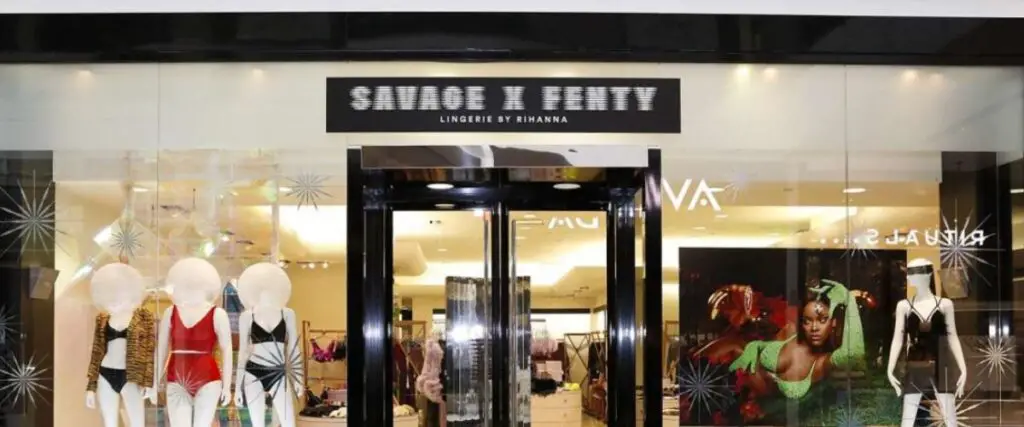 Those of you who love to listen to Rihanna's albums would know about Savage X Fenty from the name itself. The 'Fenty' in the brand is the last name of this ultra-famous pop singer, Robyn Rihanna Fenty! She started her lingerie line just about 3 years ago in collaboration with the top-rated online membership brand, TechStyle Fashion Group. Similar to its parent company, Savage X Fenty also has an optional membership program.
Industry – Lingerie Fashion
It is critical to note that Savage X Fenty's lingerie can mostly only be accessed via a membership. Despite this major hurdle (since any hopeful consumer can simply walk-in at Victoria's Secret outlet), Savage X Fenty has managed to garner a net worth of over $1 billion in just 3 years of its reign! Thus, it is highly probable that more of Victoria's Secret's customers would opt for this exclusive Rihanna's fashion collection in the near future.
ThirdLove – Competitor
ThirdLove was founded in November 2013 by the husband-wife duo, Heidi Zak and David Specter, in San Francisco, CA. They had saved just enough from their regular jobs to launch a small startup, but they never knew that it would become so huge in so short a time! Within about a year of the company's establishment, they had introduced their unique bra collection with seven styles, each one better than the last. And by 2016, they had already reached the 50,000 bras per month mark.
Today, ThirdLove is worth more than $750 million with its revenue hovering somewhere around $100 million! The company was also a part of the prestigious Forbes Next Billion Dollar Startup List in 2018. Currently, it deals in the manufacture and sale of bras, underwear, loungewear, and nightwear of all kinds.
Industry – Lingerie Fashion
ThirdLove's innerwear is known for both style and comfort, but its design team focuses more on the latter. You might ask that if the company has barely contributed to lingerie fashion and makes only about $100 million annually, how could it compete with Victoria's Secret? The thing is that ThirdLove is a company of many firsts! 
Did you know that the half-cup bra was first conceptualized and manufactured by ThirdLove? Also, you may know about a certain smartphone app that lets you measure your bra size at home. It is the brainchild of ThirdLove! Thus, if anything, this company is wildly innovative, and it is sure to make headways into the fashion industry as well. We firmly believe that ThirdLove is the dark horse in the race to take on the mantle of Victoria's Secret.
Spanx – Competitor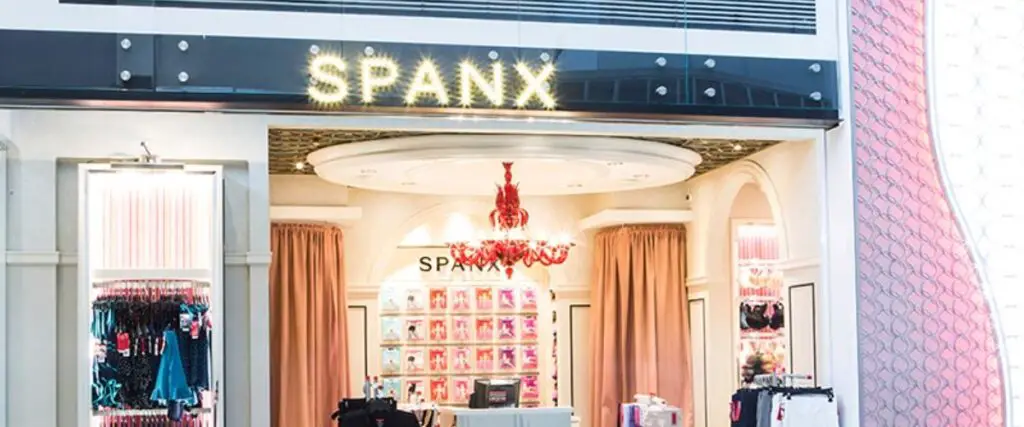 Spanx, another innovative company, was founded on February 15, 2000, by a budding entrepreneur, Sara Blakely, in Atlanta, GA. She hadn't really thought of going into the innerwear and lingerie business after graduation, for she had started off as a salesperson of fax machines. Then one fine day when she purchased a pantyhose to battle the heat of Florida, she found that it had several customization issues. Upon conducting further research, she realized that every brand of pantyhose had similar flaws. 
It was thus that her journey had begun into the world of women's undergarments which ended in her establishing an innerwear company. After patenting her unique, finely customized designs, she also brought about a revolution in its packaging by splashing the boxes with bold red colors. Her products were loved by many, which have enabled her company, Spanx, to make a revenue of over $400 million today!
Industry – Women's Undergarments
Spanx is primarily in the shaping briefs and leggings sector. Considering that it is a smaller niche within a small niche (innerwear/lingerie) of apparel, the company has done really well so far. Its pantyhoses and briefs are not only fashionable but also quite comfortable. The toes of all its leggings are separated, and they can be rolled up without breaking a sweat.
Despite its lower revenue and net worth ($1 billion) than that of Victoria's Secret, Spanx has the potential to make it big in the industry. A couple or three years down the line, we won't be surprised to find Spanx at par with Victoria's Secret!
Wacoal – Competitor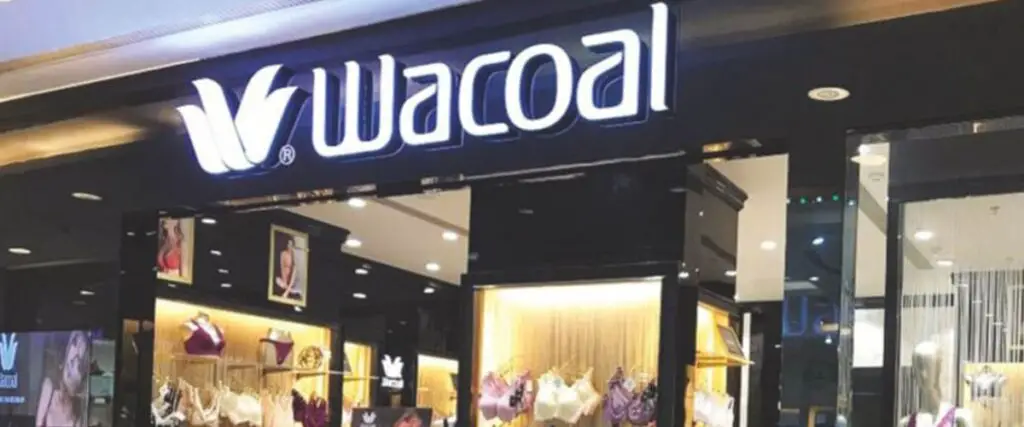 Established in the year 1949 in Japan by Koichi Tsukamoto, Wacoal has since expanded to several other regions around the world. The company opened its first American branch in 1985. Later, sometime by the early 2010s, Wacoal had made a long-standing mark in the European innerwear market.
Industry – Lingerie
Wacoal started off by distributing its exclusive range of undergarments to Japanese women. It eventually expanded further and made its way into the west. However, Wacoal's prices were much higher compared to its competitors in the west. But with the help of its collaborations with local companies and its unique marketing strategies, Wacoal's products soon became a fan favorite! Its revenue is somewhere around $250 million.
Jockey – Competitor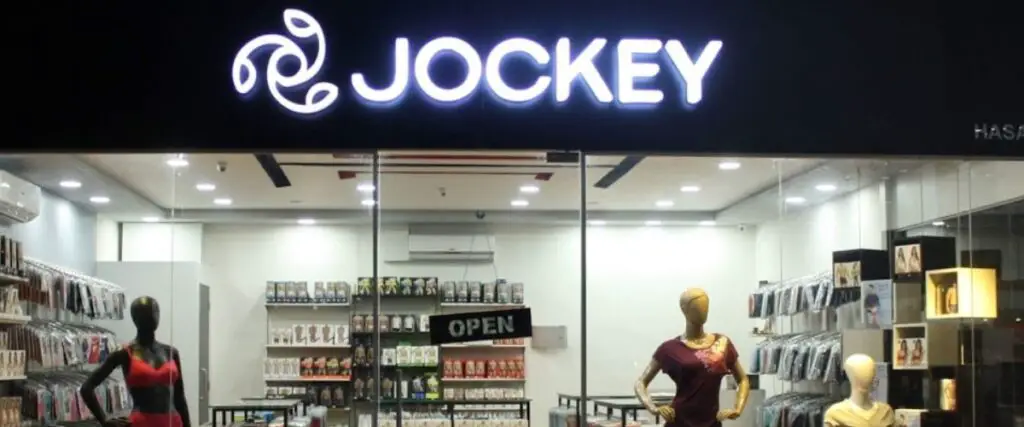 Jockey International is one of the oldest brands in the undergarments business with its foundation laid in 1876 in St. Joseph, MI. There's a reason why Jockey is mainly known for men's innerwear – for over a century, the company only manufactured and sold in the male-focused market. It was only in 1982 that its Jockey for Her line was introduced.
Industry – Undergarments
Jockey is more known for mass producing long-lasting innerwear than for its fashion. But that doesn't mean that its products don't make a fashion statement. You have to actually try out Jockey's bras and panties to understand its worth, both visually and in terms of comfort. The company's revenue is a little more than $440 million, pretty low relative to Victoria's Secret's $6 billion but still quite commendable.
Soma – Competitor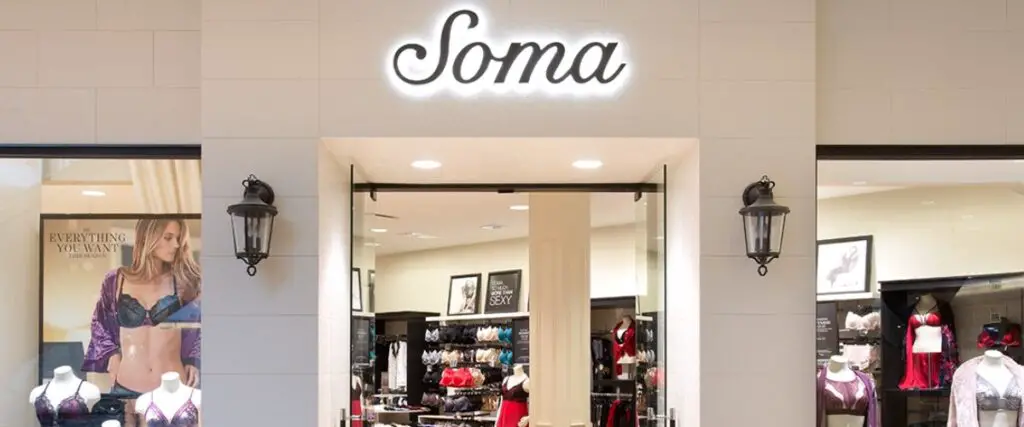 Soma is a comparatively newer lingerie company with its establishment in 2004, but it provides a greater range of products. You can find everything at a Soma outlet, right from lingerie and sleepwear to swimwear and loungewear.
Industry – Lingerie Fashion
A typical Soma store is brightly lit with their best lingeries featured on the mannequins in the glass cases. The company is known more for its quality of fabric than for its intimate allure, but it definitely doesn't fall short of the latter for many of its products. That is the reason why its revenue is close to $245 million!
Conclusion
The Top 7 Victoria's Secret Competitors: Calvin Klein, Savage X Fenty, ThirdLove, Spanx, Wacoal, Jockey, and Soma. You would be surprised to know that they contribute more than a whopping $17 billion (including Victoria's Secret) to the apparel industry in total! Their cumulative employee number is close to 53,000.
Competitor's Stats
| | | | |
| --- | --- | --- | --- |
| Name | Founded | Headquarters | Employees |
| Calvin Klein | 1968 | New York City NY, US | 5000 |
| Savage X Fenty | 2018 | El Segundo CA, US | 135 |
| ThirdLove | 2013 | San Francisco CA, US | 300 |
| Spanx | 2000 | Atlanta GA, US | 750 |
| Wacoal | 1949 | Kyoto, Japan | 21,000 |
| Jockey | 1876 | Kenosha WI, US | 5400 |
| Soma | 2004 | Fort Myers FL, US | 229 |
Victorias Secret Competitor Crossword
Content from this and other articles on this website can be used as a crossword clue