Top 5 Levi's Competitors In 2022
Levi Strauss & Co or popularly known as Levi's is an American clothing company. Levi's is famous for its iconic denim jeans, which they have been producing for more than 150 years. Founded in 1853 by Levi Strauss but only started producing denim overalls around the 1870s. The company employs about only 15,000 employees which is extremely impressive considering they have over 2,800 locations worldwide and a net revenue of US$5.8 billion as of 2019. A fun trivia of Levi Strauss, the founder, is that he never wore his own Levi's jeans, because he was a businessman he stuck with wearing slacks because Levi's jeans at the time were for labor workers.
| | |
| --- | --- |
| COMPANY NAME | Levi's |
| FOUNDED | 1853 |
| HEADQUARTERS | San Francisco, California, U.S. |
| SIC CODE | 5611 |
| STATUS | Public |
| INDUSTRY SECTOR | Clothing |
| EMPLOYEES | 15,100 |
| TRADING SYMBOL | LEVI |
Levi's similar companies
VF Corporation, Wrangler, Lee Jeans, Pepe Jeans, True Religion, Armani, Killer, Diesel, Tommy Hilfiger, Bestseller, and Calvin Klein.
How the company makes money
The American clothing company sells one of the world's most iconic pairs of jeans. Levi's jeans are authentic, original and extremely high quality. Their demographic is extremely diverse, with city kids, celebrities, hipsters, old folk, construction workers, and more. What makes Levi's so great is that despite being such a pervasive brand with all sorts of consumers wearing them, when you see Levi's pants you immediately know that those are a good pair of jeans.
Fashion & Apparel
Fashion is one of the biggest markets in the world. The fashion industry as of 2018 was worth US$1.3 trillion worldwide. With the introduction and modernity of e-commerce and online stores that can be operated at home by regular businessmen and women, the market for clothing and apparel has never before been this competitive and diverse.
When Levi's first jeans came out they were primarily used for labor workers and construction men. It has since come a long way, being an iconic brand that is loved by many.
VF Corporation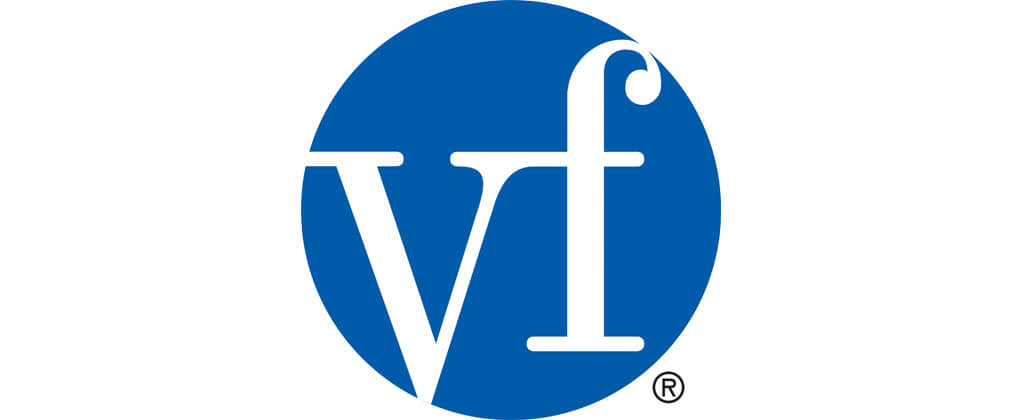 Founded in 1899 by John Barbey as the  Reading Glove and Mitten Manufacturing Company, it wasn't until 1949 that the corporate name was changed to VF Corporation. VF Corporation is an American worldwide apparel, footwear and accessory company that has more than 30 branches. This makes sense when you consider their impressive number of 50,000 employees.
The VF Corporation is a parent company to many famous leading apparel brands around the world. In 2019 the American company generated a total revenue of US$13.8 billion. The incredibly gigantic corporation is also responsible for 55% of the backpack market in the United States with leading brands like Jansport, Timberland, and North Face to name a few.
The American corporation truly benefits and profits in the sheer variety of their products, however Levi's wins by a large margin when it comes to apparel alone. If Levi's wants to catch up in revenue, it's gonna have to start expanding.
Diesel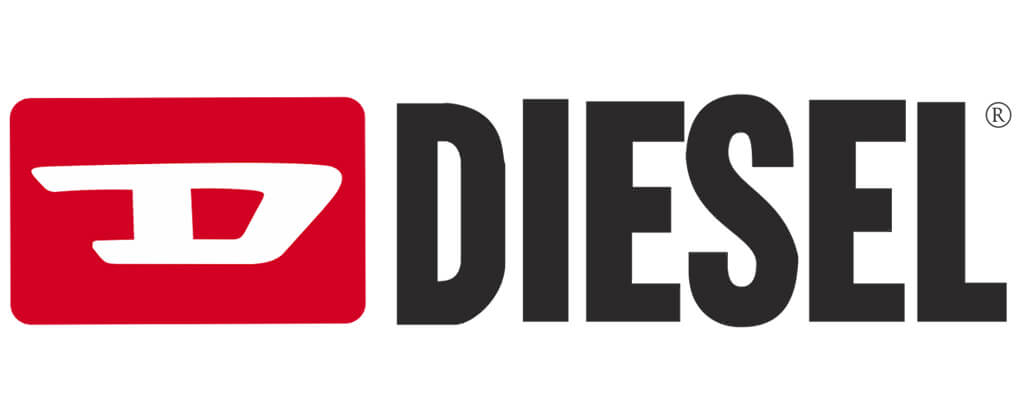 One of the more exotic companies, Diesel S.p.A. is a private Italian retail clothing company that was founded in 1978 by Renzo Rosso when he used his Father's money to buy 40% of the shares of the company he was currently working for. The Italian apparel company sells all sorts of things, like footwear, accessories, men and women's apparel, and most importantly, denim.
Diesel currently employs only 5,000 employees which is impressive considering it is present in over 80 countries and operates more than 400 company-owned stores excluding their already existing retail partners. The Italian company is known for being one of those costly luxurious brands, but makes up for it in its superior quality when compared to other competitors.
Diesel's apparel is very much full of millennial-inspired designs. Their clothes can be flashy or eye-catching and this makes their clothes standout. Levi's on the other hand have always focused on keeping the traditional look of their pants, yet never sacrificing quality and durability. 
Tommy Hilfiger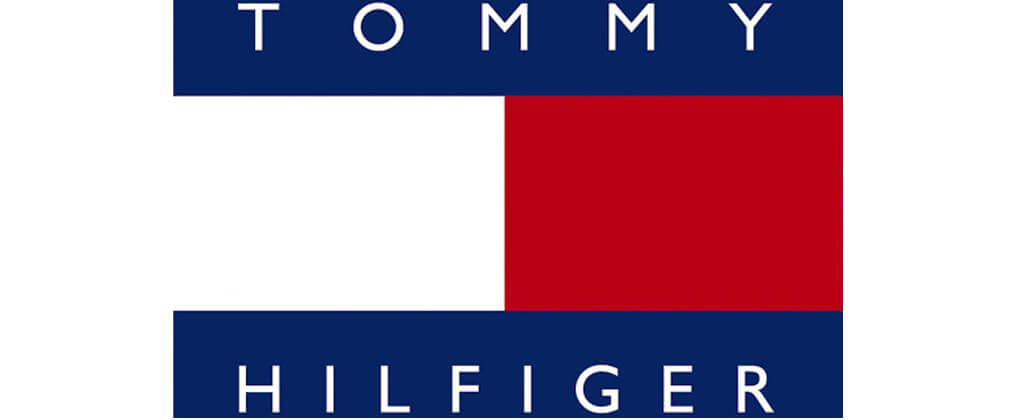 Tommy Hilfiger Inc. is an American corporation that mainly focuses on clothing and manufactures premium apparel, footwear, scents, and accessories. The company was founded in 1985 by designer Tommy Hilfiger himself after almost 15 years of being in the fashion industry. 
The American corporation currently has over 2000 retail stores in over 100 countries. Tommy Hilfiger generated over US$10 billion in total revenue as of 2019. Although many speculate on the brand's design choices and even build quality, The American corporation has always had a youthful inspiration in every one of their designs.
Tommy Hilfiger has had great designs and massive success, however contrary to most other luxury brands, it doesn't fare as well. Levi's on the other hand may not have the boldest or stylistic designs, but their reputation for quality doesn't lie and is definitely seen as an amazing brand despite not earning as much revenue as Tommy Hilfiger.
Bestseller
The private family-owned clothing company is one of the largest names in the clothing business. Founded in 1975 by Troels Holch Povlsen as a women's fashion company, over time the company introduced children's and men's clothing. Bestseller owns over 20 other brands in the clothing industry.
The European company has a workforce of more than 17,000 employees and operates all over the world. Bestseller currently has established over 2,700 chain stores and has products sold in over 20,000 multi-brand department and retail stores. Because of their large portfolio of companies, their variety is almost endless.
Bestseller's brands are numerous and offer lots of denim competition for Levi's, but what separates them from each other is that Levi's only operates with one brand thereby centralizing all the good compliments their company gets. Bestseller on the other hand has lots of brands but with no big-name reputation.
Calvin Klein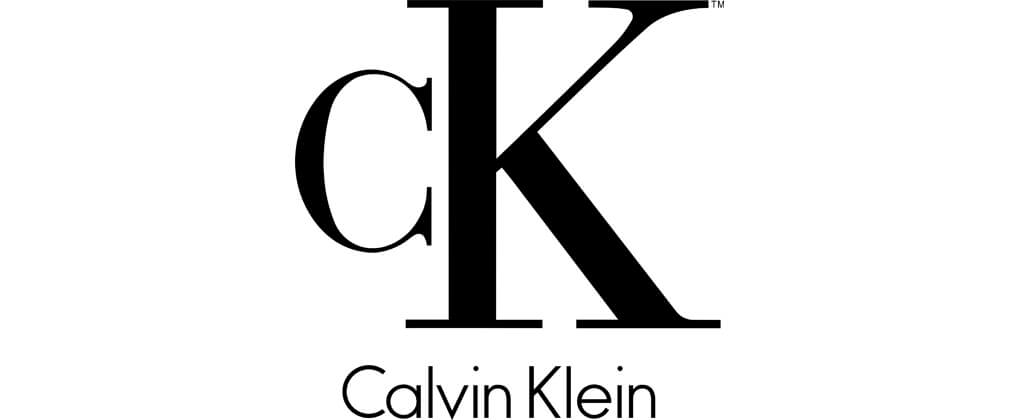 Founded in 1968 by 26-year-old Calvin Richard Klein as a coat shop named Calvin Klein Limited. The young designer was a great success and even featured on Vogue, one of his big early successes, in 1969, just a year after he founded his brand. The American company is mostly known for its underwear collection, especially for men.
Calvin Klein products are often regarded very highly amongst consumers. Despite being a designer brand, the company obviously cares about the quality and comfort of their clothing and this meticulous care has greatly affected the brand's performance and reputation. The American company also has a global presence and over 10,000 employees worldwide.
Even though underwear is the company's biggest product, their expansion and quality of jeans are top of the line. This is another one of those cases where if Levi's wants to stay ahead, they're gonna have to watch out for what's behind them.
Conclusion
The top 5 Levi's direct competitors are: VF Corporation, Diesel, Tommy Hilfiger, Bestseller, and Calvin Clein. Together these companies employ 99 thousand people worldwide, with Levi's employing 15 thousand people and ranked 4th among Levi's Top 5 competitors. The top 5 competitors average 24 thousand employees. 
COMPETITORS STATS
| | | | |
| --- | --- | --- | --- |
| NAME | FOUNDED | HEADQUARTERS | NO. OF EMPLOYEES |
| VF Corporation | 1899 | Denver, Colorado, U.S. | 50,000 |
| Diesel | 1978 | Breganze, Veneto, Italy | 5,000 |
| Tommy Hilfiger | 1985 | Amsterdam, Netherlands | 17,000 |
| Bestseller | 1975 | Brande, Jutland, Denmark | 17,000 |
| Calvin Klein | 1968 | New York City, U.S. | 10,000 |
Levi's Competitor Crossword
Content from this and other articles on this website can be used as a crossword clue