Top 10 Under Armour Competitors In 2022
Under Armour is an American company that deals with the production of both sport and casual apparel, footwear, and accessories. The company was founded in 1996 by former University of Maryland football team captain Kevin Plank. He started the business in his grandmother's basement in Washington, DC. before moving to Baltimore, Maryland, where the company is currently headquartered. The company currently has operations in more than 100 countries with 41 offices around the world. Its revenue for 2019 was 5.2 billion. Under Armour employed 16,400 people as of 2019.
| | |
| --- | --- |
| NAME | Under Armour Inc. |
| FOUNDED | 1996 |
| HEADQUARTERS | Baltimore, Maryland, US |
| SIC CODE | 2300 |
| STATUS | Public |
| INDUSTRY SECTOR | Apparel Manufacturing |
| EMPLOYEES | 16,400 |
| TRADING SYMBOL | UAA |
Under Armour similar companies:
Adidas, Nike, Reebok, Puma, Skechers, Fila, New Balance, Lululemon, ASICS, Hanesbrands, and VF.
How Under Armour Makes Money
Under Armour has experienced a speedy growth in the apparel industry since its inception 24 years ago. The company started out as a manufacturer of compression t-shirts and gradually grew into a global brand with $5.2 billion in sales in the past year. Under Armour earns its revenue from three primary business segments; apparel, footwear, and accessories. It also makes money from licensing the brand to partners who manufacture and distribute Under Armour's brands.
Apparel
Under Armour produces a variety of apparel in different fits and styles to enhance mobility and comfort. They are engineered towards enhancing comfort. Products in this segment include HEATGEAR, COLDGEAR, and ALLSEASONGEAR. This segment brought in 67% ($3.4 billion) of the total revenue in 2019.
Footwear
In 2006, the company expanded its business to the production of footwear. The products are made with technology intended to provide control and comfort for athletes. They include training, running, and basketball footwear. Under Armour also makes hunting boots. It made $1.08 billion (20% of the total revenue) in 2019 from its footwear business.
Accessories
This segment brings in revenue from the sale of gloves, headwear, and bags. It also includes COLDWEAR and HEATWEAR technologies designed using advanced fabrications for optimal performance. Under Armour earned a revenue of $416 million (8%) from this segment in 2019.
The company also licenses out the brand to its partners who manufacture and distribute products using the Under Armour brand. The partners, in return, pay fees and subscriptions. In 2019, licenses accounted for 5% of the total revenue.
Adidas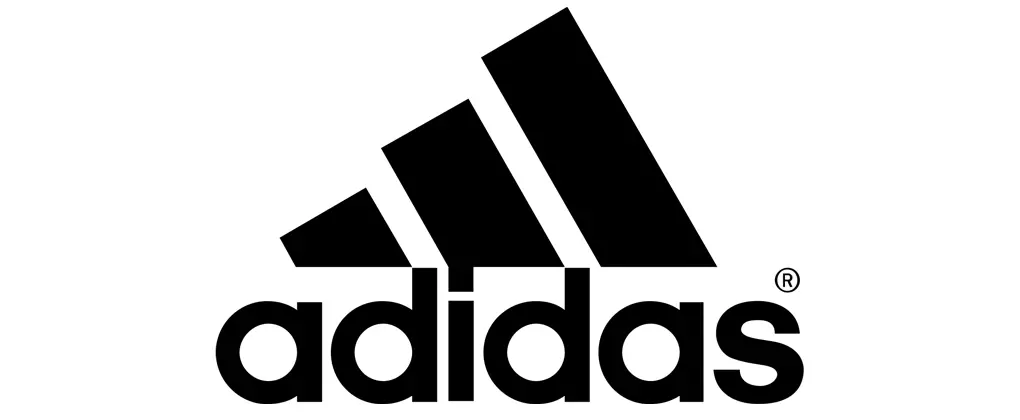 In 1924, Adi Dassler and his brother Rudolf founded the Gebrüder Dassler Schuhfabrik (Dassler Brothers Shoe Factory) in Bavaria, Germany with the goal of providing athletes with the best equipment. The company's athlete, Lina Radke, won a gold medal in Amsterdam Olympics in 1928. In 1949, Adi Dassler registered Adi Dassler Adidas Sportschuhfabrik in Herzogenaurach and started with 47 employees. He registered the trademark Adidas 3-Stripes. The company shot to the global limelight after the German national team won the 1954 World Cup wearing its screw-in-studs lightweight football boots. Adidas acquired Reebok in 2006 and was renamed to Adidas AG with Adidas and Reebok as its brands. Headquartered in Herzogenaurach, Germany, Adidas now has a global presence with offices in about 100 countries. Its revenue for 2019 was $26.4 billion. 59,533 people are employed by Adidas.
Before Under Armour came into the market, Adidas already had a 72-year headstart. It is also clear that Adi Dassler founded Adidas with a clear goal in mind and targeted athletes. Kevin Plank started Under Armour because he was tired of sweat-soaked T-shirts under his jersey. It is therefore understandable that Under Armour is not at Adidas' level in terms of revenue. The acquisition of Reebok also helps to boost Adidas' revenue. But it cannot be taken away from Under Armour that its moisture-wicking synthetic fabric technology revolutionized the whole industry.
Nike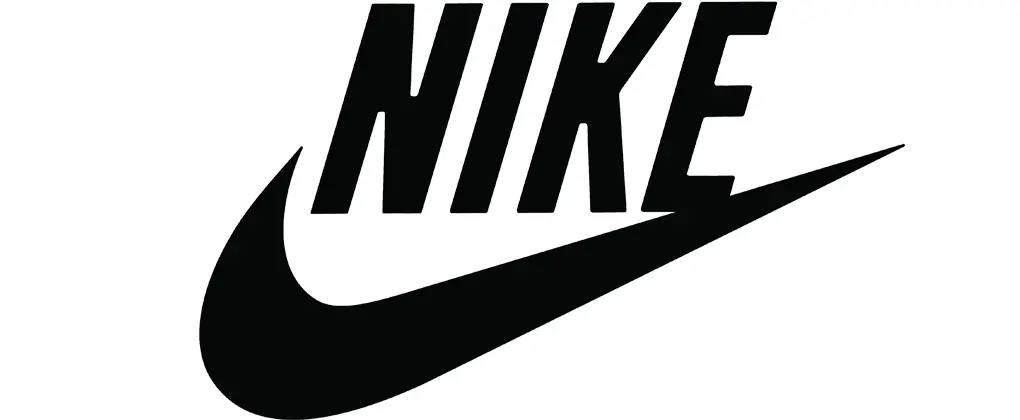 Bill Bowerman and Phil Knight founded Nike in 1964 as Blue Ribbon Sports. It used the name until 1971 when it rebranded to Nike Inc. After rebranding, Carolyn Davidson, a graphic design student at Portland State University, created the Swoosh design logo used by the company. Headquartered in Beaverton, Oregon, Nike manufactures apparel, footwear, accessories, and equipment. Its brands include Nike, Converse, and Jordan. The company had 76,700 employees worldwide. Its revenue for 2019 was $39.1 billion. Nike has 384 stores in the United States and 768 stores in 45 other countries.
Nike is the biggest brand in the industry. Nike vs Under Armour is the ultimate David vs Goliath in the apparel industry, with Nike making almost 7.5 times more revenue than its American competitor. But it is a battle David isn't going to win anytime soon. There are hopes of a future coup on the industry leader with Under Armour growing at 9.4% while Nike is growing at 6.5% per year.
Puma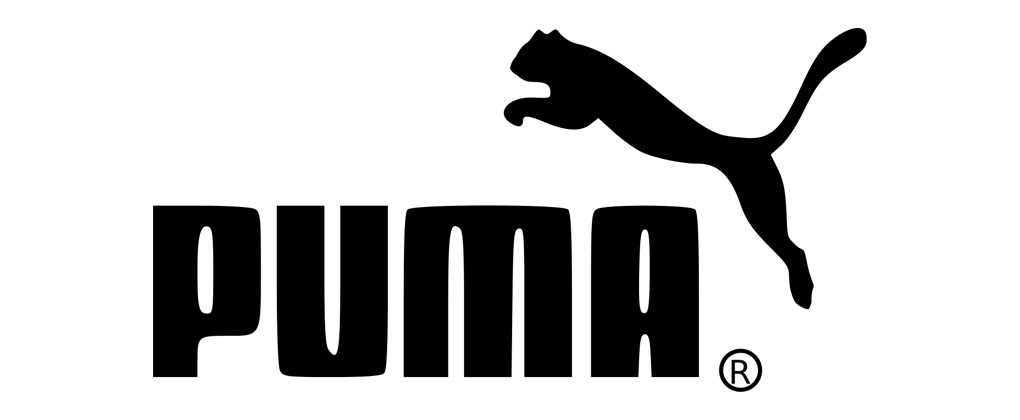 In 1948, Rudolf Dassler fell out with his brother Adi Dassler and started his own company named Sportschuhfabrik Rudolf Dassler (RUDA). In October of the same year, he registered the PUMA trademark. The Puma logo was introduced in 1967. The company has grown into one of the biggest brands in the world of sports with a presence in more than 120 countries. It is the third biggest sportswear manufacturer in the world. Puma has its headquarters at Herzogenaurach, Germany. Its revenue for 2019 was $6.1 billion with 14,332 employees.
For a long time, Puma was among the big apparel brands in the world. Then Under Armour entered the foray and took its place. Under Armour became the darling of the world. But Puma now seems to have regained its place. A celebrity-backed marketing strategy that included a lineup of Rihanna, Big Sean, and The Weeknd among others helped it regain its place on the global stage. Mistakes on the part of Under Armour helped Puma's case too.
Skechers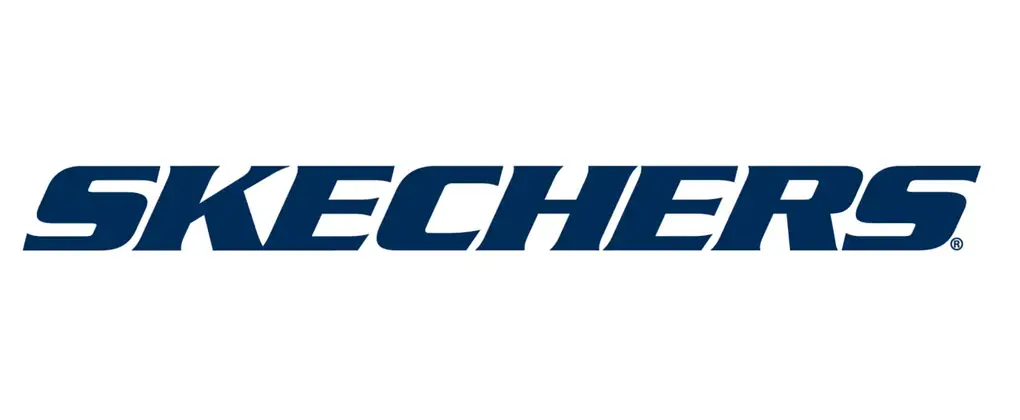 Skechers was founded by Robert Greenberg in 1992. His target market was casual footwear. But it has since ventured into performance and athletic shoes for men, women, and children. In 2017, Skechers was the fourth-largest footwear brand in the US. It sold 188 million pairs of shoes in the past year. The company has its headquarters in Manhattan Beach, California with a presence in over 170 countries. Its revenue for 2019 was $5.2 billion. Skechers has 13,100 employees.
Skechers has undoubtedly established itself as one of the leaders in the footwear industry. It is at the same level as Under Armour in terms of revenue generation. Yet its only focus is on footwear while Under Armour earns revenue from apparel and accessories besides footwear. That speaks volumes about Skechers' brand recognition in the market.
Fila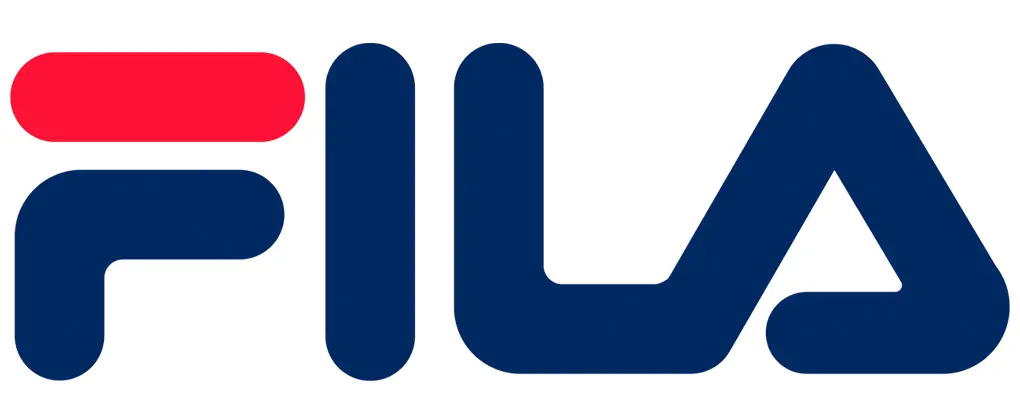 Fila was founded by Giansevero and Ettore Fila in Biella, Italy in 1911. The company originally made clothing, primarily underwear, for residents of the Italian Alps. It then made its move into sportswear in the 1970s with tennis apparel. The company has had a change of ownership in between before it was finally sold to its South Korean subsidy, Fila Korea, in 2007. Fila is headquartered in Seoul, South Korea, and has operations in about 11 countries around the world. Its revenue for 2019 was $2.6 billion. The company employs about 1,000 people globally.
Fila was once a sportswear giant. Now it seems to focus its operations in the Asian continent with a very limited presence outside of the continent. But its revenue suggests it is holding up well. Just not well enough to stand up to Under Armour. Maybe one day it will reclaim its lost glory.
New Balance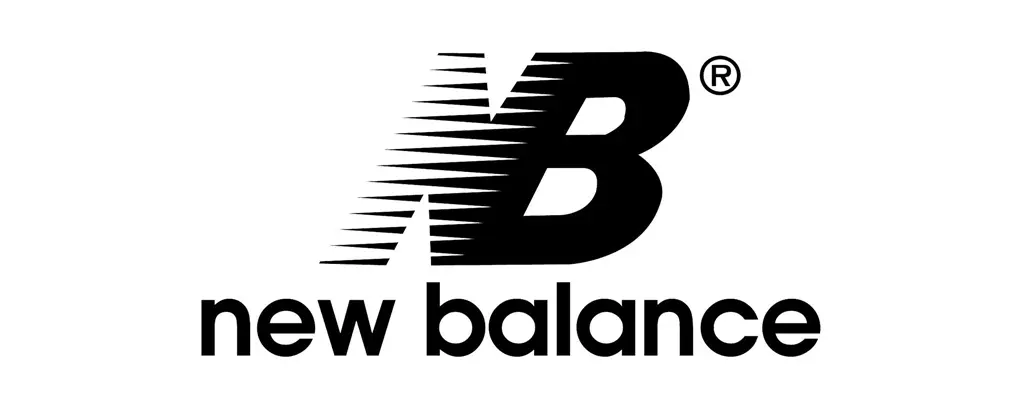 English immigrant William J. Riley established the New Balance Arch Support Company in 1906. The company operated in the Boston area, Massachusetts. It primarily manufactured arch supports besides other accessories for improving shoe fit. It then expanded to producing running shoes in 1960 after the success of the Trackster running shoes with a ripple sole. Today, New Balance produces different brands of footwear and apparel and sells its products in over 120 countries worldwide. Its revenue in 2019 was $4.1 billion. The company has 5,497 employs. It is still headquartered in Boston, Massachusetts.
Both New Balance and Under Armour are big brands, especially in the US. They compete on almost all levels. And Under Armour just slightly comes out on top. How long will that last, especially with a federal investigation hanging above Under Armour's head? We can only wait and see. New Balance is waiting in its shadow ready to take up its spot on the list of top brands.
Lululemon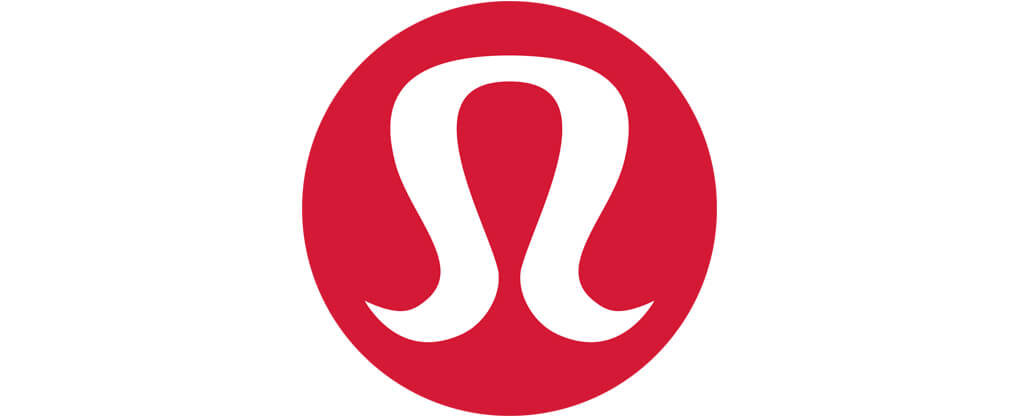 Headquartered in Vancouver, Canada, Lululemon Athletica was founded in 1998 by Chip Wilson. Initially, the company designed apparel for women to wear when doing yoga. The apparel reduced sweating. Lululemon has since expanded its operations to producing yoga and technical athletic apparel for both men and women. The company has around 460 stores in Europe, North America, Asia, and Oceania. Its revenue for 2019 was $3.9 billion. It has 19,000 employees.
Lululemon primarily focuses on the production of apparel though it also deals in accessories. It has grown steadily since its entry into the market. But it would have performed better apart from being clouded with controversies. The founder had to resign as the chairman in 2016 after fat-shaming his customer base. It also had to recall certain products in 2013. Maybe one day it will be able to overtake Under Armour. But at the moment, it has to play second fiddle.
ASICS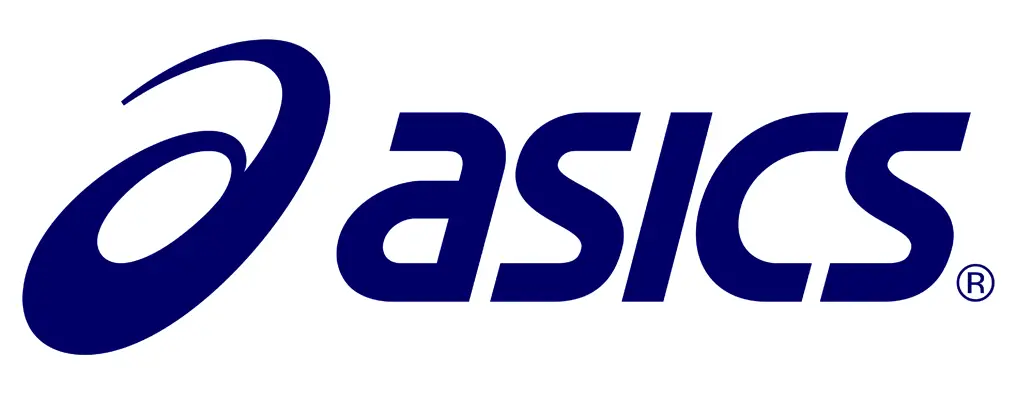 Kihachiro Onitsuka established ONITSUKA Shokai in 1949 with just four employees after returning from World War II. The company was based in Kobe, Japan. The company later changed its name to ASICS. It is an acronym for Anima Sana In Corpore Sano, meaning you should pray for a healthy mind in a healthy body. ASICS released its first sports athletic shoe– the Basketball Shoe- in 1950. The company has since expanded into making footwear for other sports including gymnastics, soccer, fencing, and volleyball. ASICS also makes sports equipment. Its revenue for 2019 was $3.5 billion. The company employs 9,039 people.
ASICS has worked its way into a global brand. That is without a doubt. Even Nike was founded to sell its shoes in the US because of its high quality. Under Armour just edges it out in terms of revenue generation. But Under Armour has more revenue streams (four) while ASICS only focuses on footwear and sports equipment.
Hanesbrands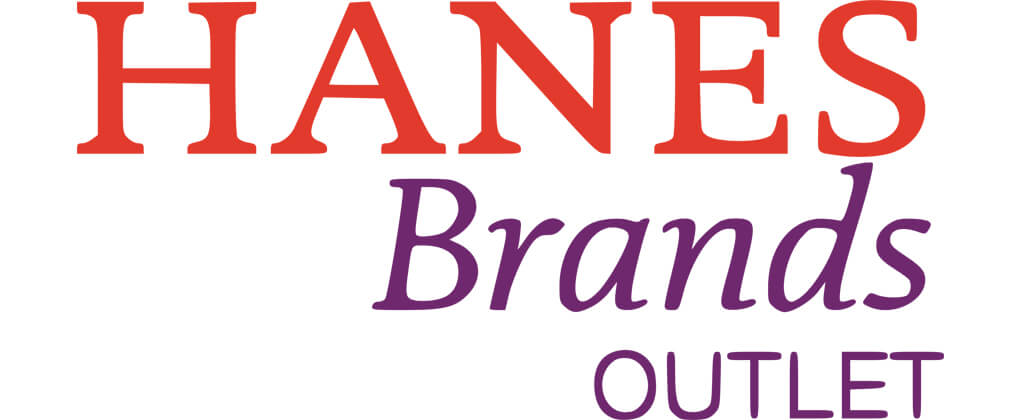 Hanesbrands was founded in 2006 when Sara Lee Corporation spun off a number of subsidies including its apparel business to focus on its food, beverage, and household and body care divisions. Pleasant H. Hanes of P. H. Hanes Knitting Company and John Wesley Hanes of Shamrock Mills bought off the business. The company is headquartered in Winston-Salem, North Carolina, and operates stores in the Caribbean, Asia, Europe, and Africa besides its 252 US stores. Its clothing brands include Hanes, Champion, Bali, Barely There, and Silk Reflections among others. Hanesbrands posted $6.9 billion in revenue in 2019. The company employs 63,000 people worldwide.
Hanesbrands earns its revenue from about 11 brands, which includes lingerie products. It is no surprise that it earned more in revenues than Under Armour. Hanesbrands has obviously been helped by its acquisition strategy.
VF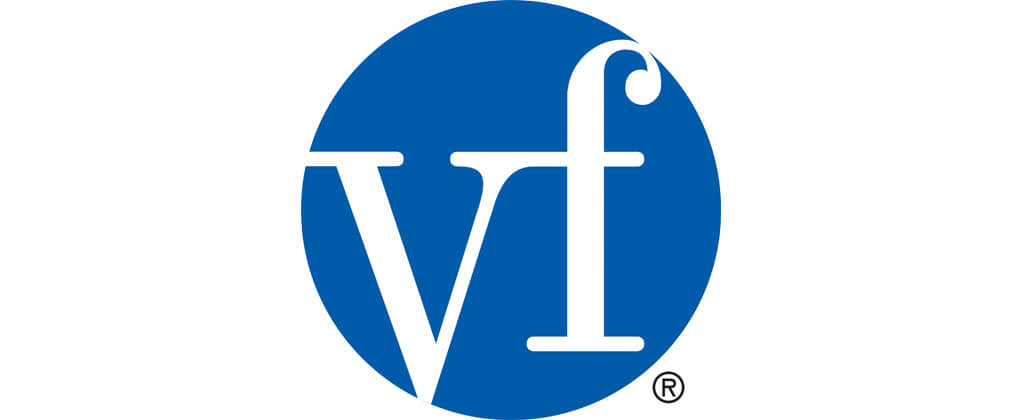 John Barbey, among other investors, founded the Reading Glove and Mitten Manufacturing Company in Pennysylvania in 1989. It later adopted the name Vanity Fair Silk Mills Inc. after naming its lingerie line Vanity Fair. During the Second World War, the company was forced to drop the "Silk" in its name after an embargo was placed on the word. By the 1960s, the company had a diverse range of products and changed its name to VF Corporation. It is now a global manufacturer of apparel and footwear with around 19 brands. Headquartered in Denver, Colorado, VF employs 50,000. Its revenue for 2019 was $13.8 billion.
Even after spunning off its jeans and outlet store business segments in 2018 to focus on sports footwear and apparel, VF still posted more than twice Under Armour's revenue. Is there a bigger show of might than that? But in Under Armour's defense, VF still has about 19 brands to its name.
Conclusion
The top 10 Under Armour competitors are: Adidas, Nike, Puma, Skechers, Fila, New Balance, Lululemon, ASICS, Hanesbrands, and VF. Nike is Under Armour's biggest competitor with a revenue turnover of $39.1 billion. Cumulatively, the top 10 competitors had a revenue turnover of $111.6 billion. Their total number of employees was 266,201.
Competitors Stats

| | | | |
| --- | --- | --- | --- |
| NAME | FOUNDED | HEADQUARTERS | EMPLOYEES |
| Adidas | 1924 | Herzogenaurach, Germany | 59,533 |
| Nike | 1964 | Beaverton, Oregon, US | 76,700 |
| Puma | 1948 | Herzogenaurach, Germany | 14,332 |
| Skechers | 1992 | Manhattan Beach, California US | 13,100 |
| Fila | 1911 | Seoul, South Korea | 1000 |
| New Balance | 1906 | Boston, Massachusetts, US | 5,497 |
| Lululemon | 1998 | Vancouver, Canada | 19,000 |
| ASICS | 1949 | Kobe, Hyogo, Japan | 9,039 |
| Hanesbrands | 2006 | Winston-Salem, North Carolina, US | 63,000 |
| VF | 1989 | Denver, Colorado, US | 50,000 |
Under Armour Competitor Crossword
Content from this and other articles on this website can be used as a crossword clue