Top 10 Beyond Meat Competitors In 2023
Beyond Meat was founded by Ethan Brown in 2009. It is a company that produces plant-based substitutes for meat. The products simulate beef, pork sausage, and chicken. It started off in California before expanding to the rest of the US. Beyond Meat's products are available in most of the grocery stores in the US, restaurant chains, and other venues such as campus cafeterias and stadiums. The company is headquartered in El Segundo, California. As of 2019, Beyond Meat had 472 employees and reported a revenue turnover of $298 million.
| | |
| --- | --- |
| NAME | Beyond Meat Inc. |
| FOUNDED | 2009 |
| HEADQUARTERS | El Segundo, California |
| SIC CODE | 2000 |
| STATUS | Public |
| INDUSTRY SECTOR | Packaged Foods |
| EMPLOYEES | 472 |
| TRADING SYMBOL | NASDAQ: BYND |
Beyond Meat similar companies:
Cargill, Impossible Foods, Kellogg's, Hormel Foods, Perfect Day, Nestle, Eat JUST, Oatly, Miyoko's Creamery, and Memphis Meats.
Who is Beyond Meat's Biggest Competitor?
Beyond Meat's biggest competitor is Impossible Foods. Founded by Dr. Patrick O. Brown in 2011, Impossible Foods sells "bleeding" burgers and has been working on replicating whole cuts of meat. Both companies were established to primarily advance science in developing plant-based meats and help in addressing environmental concerns. While Impossible Foods does not make its revenues public, it is estimated to make about $130.1 million per year. It has received funding from Bill Gates, Khosa Ventures, and Google Ventures.
How does the company make money?
Beyond Meat has been one of America's fastest-growing food companies. It offers a portfolio of plant-based meat as a substitute for animal meat. In 2019, the company made $298 million in revenues. Beyond Meat earns its revenue from two primary business segments- retail chain and restaurant & foodservice outlets.
Retail Chain
Beyond Meat partners with retail chains such as Kroger, Albertsons, Whole Food Markets, and Wegmans to sell its products. This segment contributes the largest portion of Beyond Meat's revenue.
Restaurant & Foodservice Outlets
The company also sells its products, especially the sausages, through restaurants and foodservice outlets such as Dunkin' Donuts, A&W Canada, Del Taco, and Bareburger among others. Even though revenue from this segment has been growing, it is still less than 50% of the total revenue.
Impossible Foods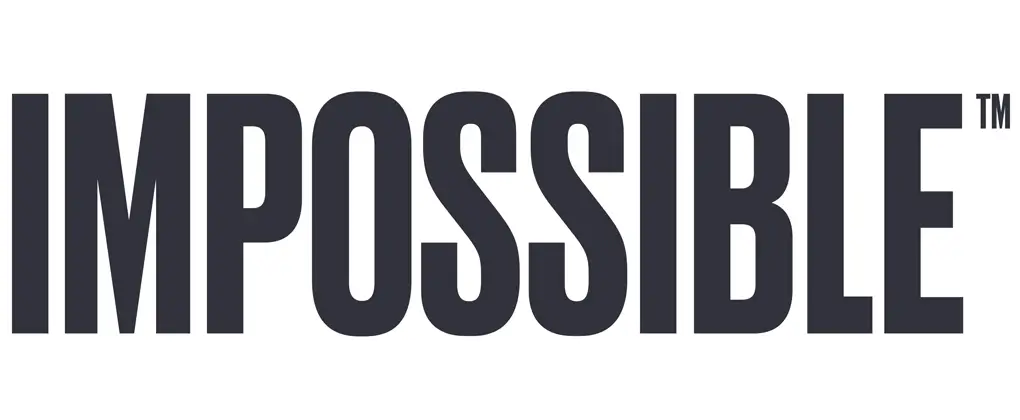 Stanford University Professor Dr. Patrick O. Brown founded Impossible Foods in 2011. The company is headquartered in Redwood City, California. It produces plant-based substitutes for meat products and launched its signature Impossible Burger in 2016. Impossible Foods also develops and sells plant-based pork and sausages. The products are developed using an iron-containing molecule known as heme that is extracted from protein soy leghemoglobin. As of 2019, the company had 550 employees. Its revenue turnover for 2019 was $130.1 million.
Impossible Foods and Beyond Meat are companies that are at the forefront in convincing fast food lovers to ditch animal meat for plant-based alternatives. While Beyond Meat made more revenue than Impossible Foods in 2019, the latter ranked higher (at 51) in Fortune's Change the World list. Beyond Meat came in at 52nd place. Impossible Foods is also looking to take the game a notch higher by replicating whole cuts as is with animal meat.
Cargill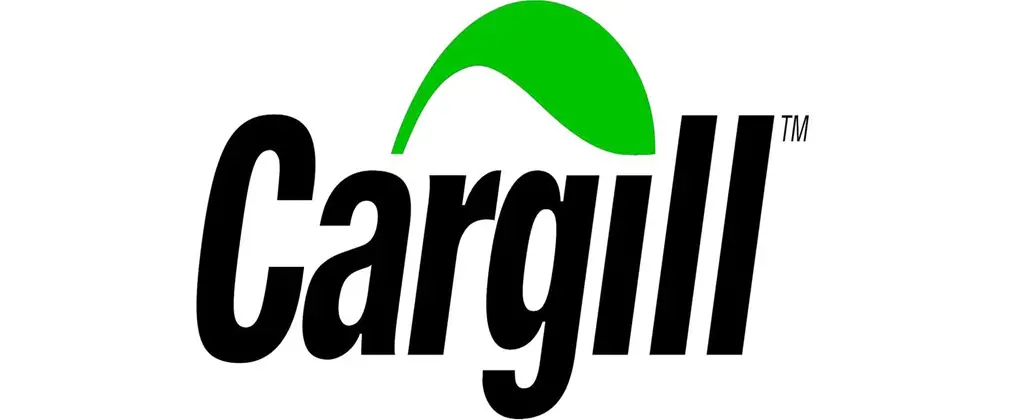 Cargill is a food corporation that was founded by William Wallace Cargill in 1865. Headquartered in Minnetonka, Minnesota, the company deals in a wide range of products including food ingredients such as starch and vegetable oils, animal nutrition, and protein & salt. But it also has metal and shipping businesses. Cargill is the largest private corporation in the United States. As of 2019, the company had 160,000 employees and a revenue turnover of $113.5 billion.
Beyond Meat is one of the companies that come to mind first when the meat-alternative market is mentioned. While Cargill is also in the food industry, it is more known for ground beef and animal proteins. But earlier in the year, it announced that it is venturing into plant-based foods. Cargill is now producing both animal and plant-based meats for the market. The entry of one of the top 10 largest food companies in the plant-meat segment will certainly help to grow the market. 
Kellogg's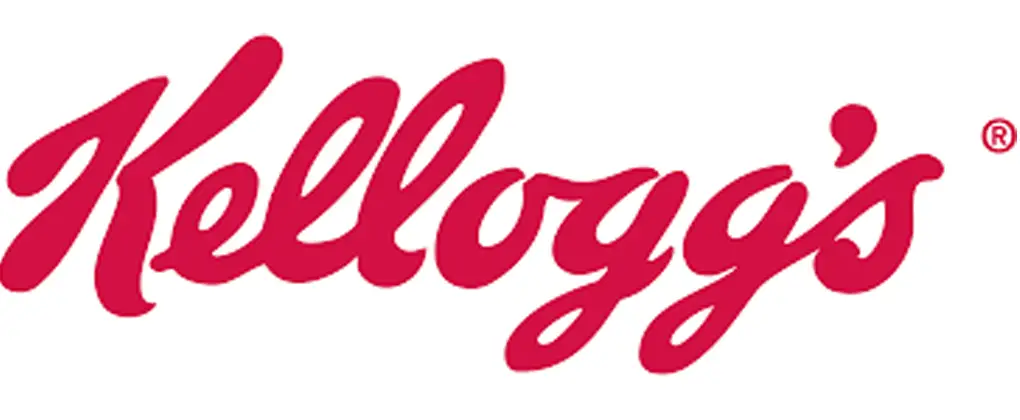 Kellog's was founded by Will Keith Kellogg in 1906. It is a food manufacturing company that produces cereals and convenience foods such as toaster pastries and crackers. Some of its well-known brands include Pringles, Cheez-It, Frosted Flakes, Krave, and Corn Flakes. Headquartered in Battle Creek, Michigan, the company sells its products in more than 180 countries around the world. As of 2019, Kellog's had 31,000 employees and a revenue turnover of $13.57 billion.
Kellog's has faced a lot of criticism for its cereals due to the use of ingredients like high-fructose corn syrup and high sugar content. But through its MorningStar Farms brand, it is the leading producer of vegetable burgers in the United States. And it is now in direct competition with Beyond Meat in the plant-based meat segment through its Incogmeato brand. Incogmeato includes plant-based burger patties, nuggets, and tenders made from non-GMO soy.
Hormel Foods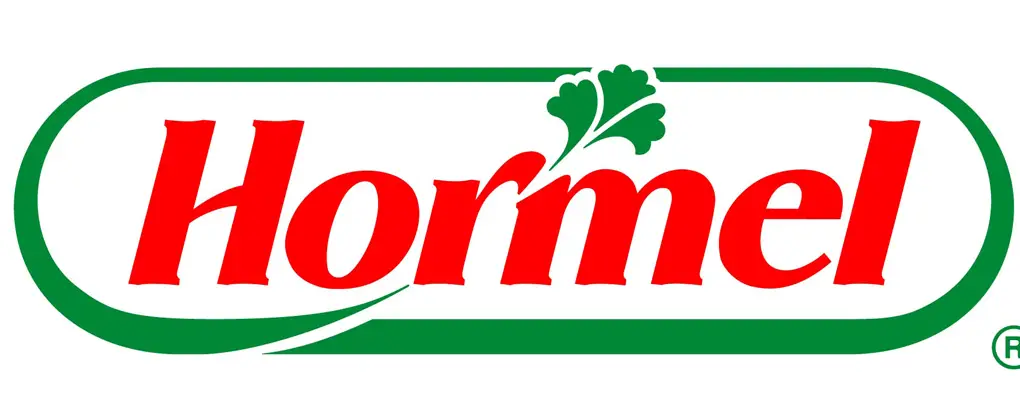 George A. Hormel founded Hormel Foods in 1891 under the name George A. Hormel & Company. The company originally packaged and sold food products such as lamb, beef, pork, sausages, Spam, and ham. In the 1980s, it expanded to a wider range of packaged and refrigerated foods. It rebranded to Hormel Foods in 1993. Headquartered in Austin, Minnesota, the company operates in about 80 countries through its brands such as Hormel Black Label, Applegate, Wholly guacamole, Columbus, Justin's, and Hormel Natural Choice. As of 2019, Hormel Foods had 20,000 employees and a revenue turnover of $9.49 billion.
Hormel Foods is among a number of food companies that are venturing into the plant-based meats market. It announced its vegan-meat products named Happy Little Plants in September 2019. They are sold at select retail stores under the brand Cultivated Foods. The company's shares in the stock market rose after the announcement of the plant-based meat alternatives. Whether it will dislodge Beyond Meat from the top of the plant-based meat industry remains to be seen.
Perfect Day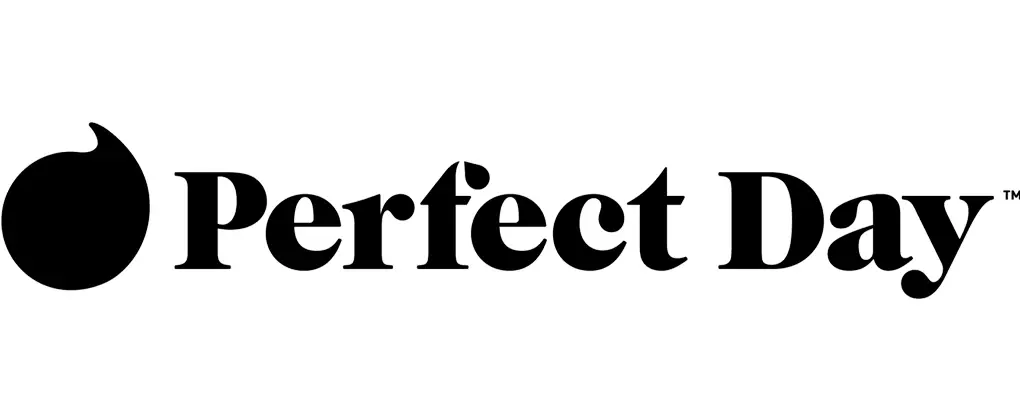 Perfect Day was founded in 2014 by Ryan Pandya and Perumal Gandhi. It was initially named Muufri before rebranding to Perfect Day in 2016. Headquartered in Emeryville, California, the company produces dairy proteins such as casein, cheese, yogurt, and whey by fermenting microflora. Perfect Day has 60 employees. In 2019, the company made an estimated $14 million in revenues.
Perfect Day is the first food company to produce animal-free dairy milk. But it is already facing resistance from dairy farmers in the US who have petitioned the FDA about the company marketing its products as milk.  As Beyond Meat pioneers the shift from animal meat to plant-based Competitors, Perfect Day is engineering the move to plant-based dairies. They will perfectly complement each other in the plant-based foods industry.
Nestle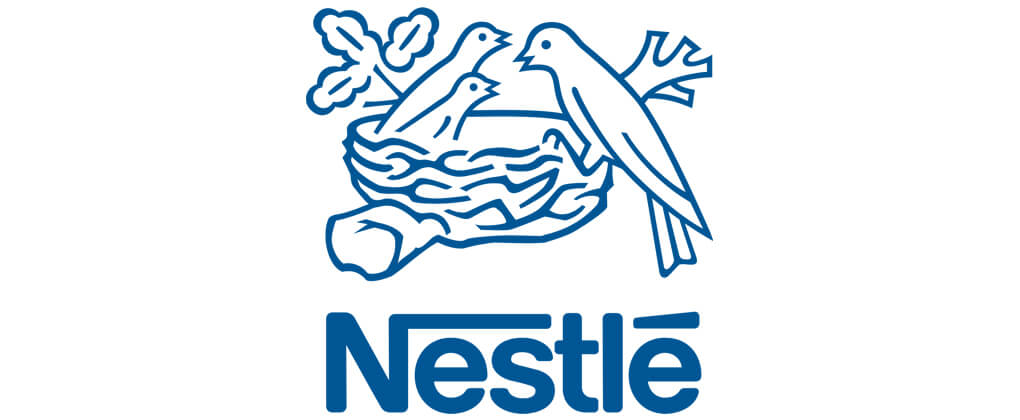 Charles and George Page founded the Anglo-Swiss Condensed Milk Company in 1866 to produce condensed milk. Henri Nestle then established Nestle in 1867 to produce infant formula. The two companies merged in 1905 to form the Nestle Group. Headquartered in Vevey, Switzerland, the company produces baby food, pet care, ice cream, cereals, and soft drinks among other food products. Its brands include Milo, Nescafe, Peptamen, S. Pellegrino, and Aqua Panna. As of 2019, Nestle had 308,000 employees and $95.3 billion in revenue.
Nestle is the largest food company in the world. And it is now also in the plant-based meat alternatives space. The company acquired Sweet Earth in 2017 to push its plant-based products like the Awesome Burger and Awesome Grounds in the United States. The products are available in Safeway, regional Kroger chains, and Amazon Whole Foods. In Europe, Nestle sells its plant-based products under the Garden Gourmet brand.
Eat JUST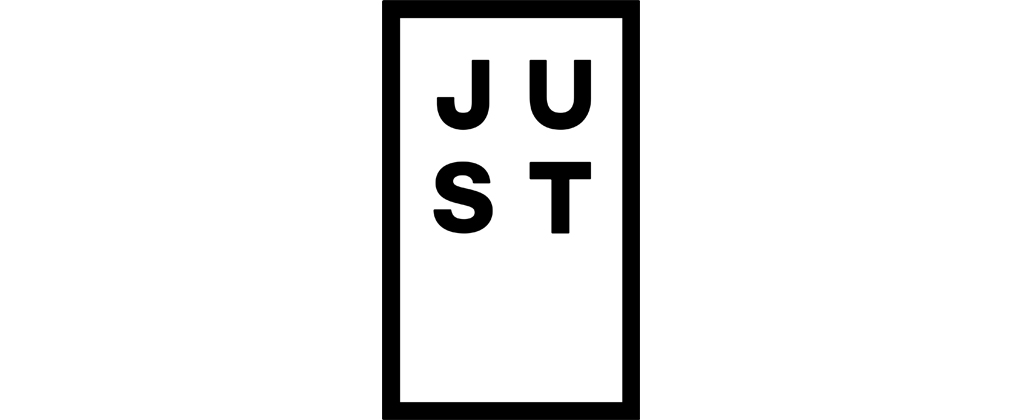 Eat JUST was founded in 2011 by Josh Tetrick and Josh Balk under the name Hampton Creek. It is headquartered in San Francisco, California. The company produces plant-based foods such as cultured meat, breakfast proteins, cookie dough, cookies, dressings, and mayonnaise alternative. Its products are sold in the international market. As of 2019, Eat JUST had 249 employees and a revenue turnover of $89.68 million.
Eat JUST primarily offers plant-based eggs made from mung bean protein. It has also plant-based alternative meat products. While it has been rocked by controversies of buying back its own products to boost sales, the popularity of its products has been growing in the market. The company said that it bought back its products for quality control and was cleared by SEC and the Justice Department. Eat JUST plant-based foods are available in quick-serve restaurants such as Gregory's Coffee, Bareburger, and Next Level Burger. They are also sold at retail stores such as Whole Foods, Wegman's, and Safeway.
Oatly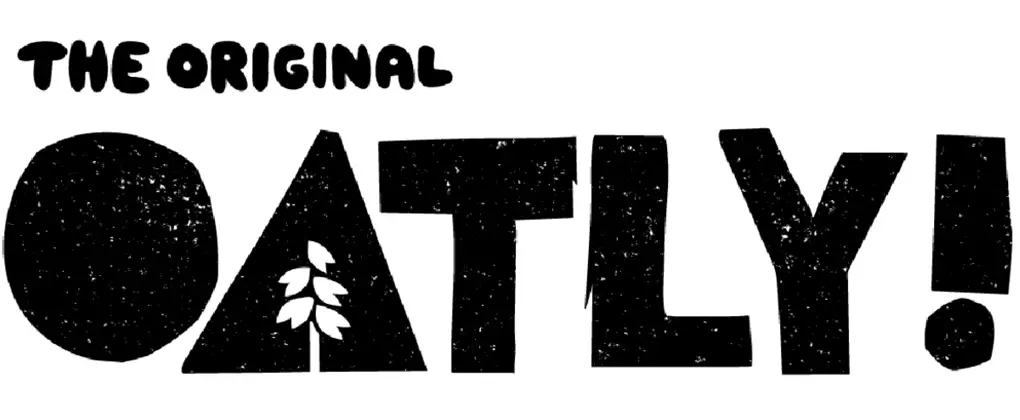 Oatly is a Swedish vegan food brand that was founded in 1994 by brothers Rickard and Björn Öste with research from Lund University. Besides the founders, Oatly is owned by employees, Verlinvest, China Resources, Industrifonden, and Östersjöstiftelsen. It is headquartered in Malmo, Sweden. The company uses oats to produce plant-based dairy product alternatives. Its range of products includes oat milk, cold coffee, yogurt substitutes, ice cream, custard, spread, and cooking cream. As of 2019, Oatly had 182 employees and a revenue turnover of $200 million.
Both Oatly and Beyond Meat are growing rapidly in the foods industry. But Oatly primarily focuses on plant-based dairy products while Beyond Meat produces plant-based meat alternatives. Starbucks has already added both to its menus in the US, the UK, and China. Both companies are also looking to expand their market reach by partnering with more retail stores and quick-serve restaurants.
Miyoko's Creamery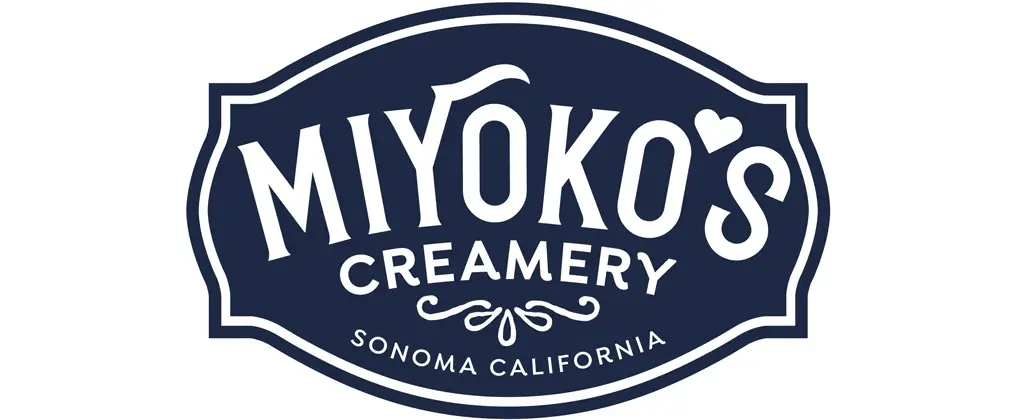 Miyoko's Creamery was founded in 2014 by Miyoko Schinner under the name Miyoko's Kitchen. The company specializes in producing dairy-free products such as butter and cheese using cashews. It sells its products in the United States, Canada, and Australia. The company has its headquarters in Sonoma, California. As of 2019, Miyoko's Creamery had 85 employees and a revenue turnover of $50 million.
Like other plant-based dairy manufacturers, Miyoko's Creamery has faced legal battles over the use of traditional terminologies associated with animal dairy products. The State of California wanted the company to stop using butter, lactose-free, hormone-free, and cruelty-free when describing its products. It won the lawsuit. The company soldiers on alongside Beyond Meat in trying to revolutionize the food industry.
Memphis Meats
Headquartered in Berkeley, California, Memphis Meats is a food technology company that was founded by Will Clem, Uma Veleti, and Nicholas Genovese. It uses biotechnology to produce cell-based meat products. The company expects to release its products to the market in 2021. Memphis Meats has about 38 employees. Its revenue is estimated to be about $$18.9 million.
Memphis Meats is expected to commercially roll out its products next year. It is the youngest of Beyond Meat competitors. But unlike the others, Memphis Meats takes a different approach. Its products are not plant-based as they are made from animal stem cells. While they are not entirely vegetarian, they are still more environment-friendly meat products. Memphis Meats will make the perfect option for environment-conscious consumers who will want their meat from animals.
Conclusion
The top 10 Beyond Meat competitors are: Cargill, Impossible Foods, Kellogg's, Hormel Foods, Perfect Day, Nestle, Eat JUST, Oatly, Miyoko's Creamery, and Memphis Meats. Together, their total number of employees was 520,164. Their combined revenue for 2019 was $233.16 billion. Impossible Foods is Beyond Meat's biggest competitor in the plant-based meat alternative industry.
Competitors' Stats
| | | | |
| --- | --- | --- | --- |
| NAME | FOUNDED | HEADQUARTERS | EMPLOYEES |
| Cargill | 1865 | Minnetonka, Minnesota | 160,000 |
| Impossible Foods | 2011 | Redwood City, California | 550 |
| Kellogg's | 1906 | Battle Creek, Michigan | 31,000 |
| Hormel Foods | 1891 | Austin, Minnesota | 20,000 |
| Perfect Day | 2014 | Emeryville, California | 60 |
| Nestle | 1866 | Vevey, Switzerland | 308,000 |
| Eat JUST | 2011 | San Francisco, California | 249 |
| Oatly | 1994 | Malmo, Sweden | 182 |
| Miyoko's Creamery | 2014 | Sonoma, California | 85 |
| Memphis Meats | 2015 | Berkeley, California | 38 |
Beyond Meat Competitor Crossword
Content from this and other articles on this website can be used as a crossword clue