Top 10 Twitter Competitors In 2023
Twitter was established in 2006 by Evan Williams, Christopher Isaac Stone, Noah Glass, and Jack Dorsey. It is a social networking and microblogging platform in which users interact through posts, referred to as tweets, and Direct Messages. Twitter was incorporated as a company in April 2007. By 2010, the platform had 30 million active monthly users. It now has over 300 million active users with 500 million tweets posted daily. 80% of Twitter users access the platform on their mobile devices. The platform is available in all countries across the world except a few such as China, North Korea, and Iran where access is blocked. Twitter Inc. is headquartered in San Francisco, California. Its revenue for 2019 was $3.46 billion. The company employs 4,900 employees globally.
| | |
| --- | --- |
| NAME | Twitter Inc. |
| FOUNDED | 2006 |
| HEADQUARTERS | San Francisco, California |
| SIC CODE | 7370 |
| STATUS | Public |
| INDUSTRY SECTOR | Internet Media |
| EMPLOYEES | 4,900 |
| TRADING SYMBOL | NYSE: TWTR |
Twitter similar companies:
Facebook, Instagram, Snap Inc., LinkedIn, Reddit, Quora, Tumblr, ByteDance, WhatsApp, and QZone.
How Twitter Makes Money
While Twitter is headquartered in the United States, 79% of its users are outside of the US. People use the platform to keep up with breaking news and follow areas of their interests. The irony is that the US accounted for the biggest portion (59%) of its revenue in 2019. The company generates its revenues from two primary business segments- advertising services and data licensing.
Advertising Services
In 2019, Twitter earned 86.5% of its total revenue from advertising services. Under this segment, the company sells promoted products such as tweets, accounts, and trends to advertisers. It uses an algorithm to tailor the advertising opportunities for the right targeted audience. The majority of the revenue was from the Twitter platform with the rest coming from placing ads on third-party publisher websites and applications.
Data Licensing
This business segment accounted for 13.5% of the company's revenue in 2019. The revenue comes from data licensing and other sources. Twitter allows companies and developers to access subscriptions to public data beyond the Twitter API at a fee. The company has two levels of data licensing- enterprise and premium. Besides its data licensing services, Twitter also collects fees from its user on the MoPub mobile ad exchange.
Facebook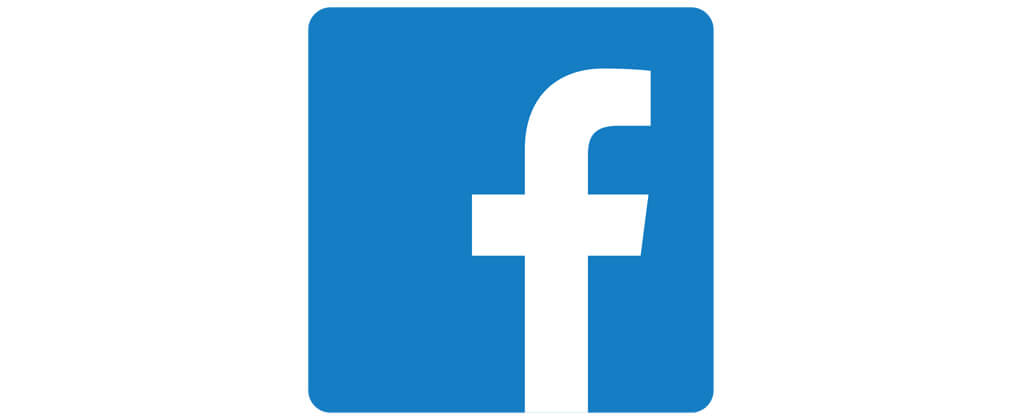 Headquartered in Menlo Park, California, Facebook was established in 2004 by Mark Zuckerberg and his Havard University roommates. In its initial years, Facebook was only accessible to Havard students. It then expanded to Yale, Columbia, and Stanford before granting access to Boston area higher education institutions, other universities, and finally high school students. It became publicly available in 2006 to anyone above the age of 13. As of 2019, Facebook had 2.4 billion active users. The platform is available worldwide except in a few countries such as Iran and China where it is banned. Its revenue for 2019 was $70.7 billion. The company employs 44,942 people.
Facebook was primarily established to help people build connections virtually. Twitter, on the other hand, was founded to enable people to share their ideas and random thoughts. This might explain why Facebook has a larger following than its biggest competitor. They both went public in the same year (Facebook was accessible to restricted communities in its first two years), but Facebook now has more than three times the number of active users Twitter has.
Instagram
Mike Krieger founded Instagram in 2010 as a social networking platform for sharing photos and videos. It gained widespread popularity immediately after its launch. Within two months, it had 1 million registered users. It now has over 1 billion registered users. It is the 6th most popular social network in the world. Facebook acquired the company in 2012 and it now operates as its brand. With just 5,275 employees, Instagram had a revenue turnover of $6.84 billion. It has its headquarters in Menlo Park, California. 
Instagram had twice as much as Twitter's revenue in 2019. While they are both social media platforms, Instagram is primarily focused on visual content while Twitter leans towards text posts and polls. They both serve different demographics. But still, Instagram comes out on top. And Facebook takes credit for its success with Facebook founder Mark Zuckerberg being on record saying that it wouldn't have grown the way it has grown had Facebook not come in.
Snap Inc.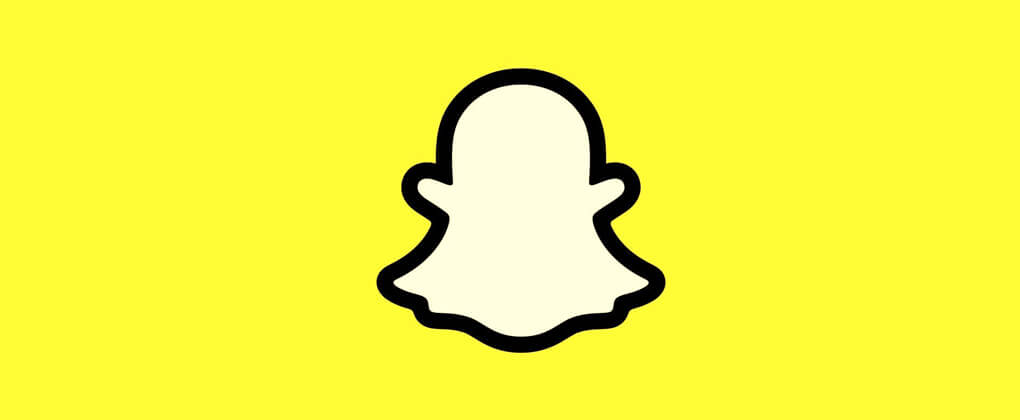 Snap Inc. was founded in 2011 as Snapchat Inc. by Bobby Murphy and Evan Spiegel. It later shortened the name to Snap so as to include its Spectacles brand under it. The company describes itself as a camera company. Its main product, Snapchat, is a multimedia messaging app. Initially, the focus was on person-to-person photo sharing but it eventually expanded to showing 24-hour "stories" and short-form content that are ad-supported. The platform had 218 million daily active users as of 2019. Headquartered in Santa Monica, California, the company posted $1.71 billion in revenues in 2019. It employs 2,734 people.
As of 2017, around three-quarters of Snapchat's active users were below the age of 34. Basically, it is a millennial app. That's a haven for eCommerce advertisers that target millennial buyers. Twitter, on the other hand, mainly drives news cycles. But it still posted almost twice Snapchat's revenues in 2019. While Snapchat ranks just above Twitter on the most popular social networks with more active users, its inferior revenue might be down to the fact that it plays second fiddle to Instagram- a photo-sharing platform just like Snapchat. Basically, Twitter has Instagram to thank for helping it win this battle.
LinkedIn
LinkedIn was founded in 2003 by Reid Hoffman. It is a social media platform that seeks to connect professionals across a number of industries. With an upward of 675 million active members globally, LinkedIn is one of the top social media platforms in the world. All the Fortune 500 executives have a LinkedIn profile. The company was acquired by Microsoft in 2016 and now operates as its subsidiary. LinkedIn earns its revenues from offering marketing solutions, talent solutions, and premium subscription products to customers and businesses. Its revenue for 2019 was $6.8 billion. The company employs over 15,000 people. It is headquartered in Sunnyvale, California.
LinkedIn is a professional networking platform that is business and work-oriented. For years, it has linked recruiters and employers to talents and given job seekers an opportunity to find employment. The platform's business model allows businesses and marketers to create a brand targeted at a specific niche. So it is not surprising that it is generating more revenue than Twitter. Besides, the number of active users on LinkedIn is almost twice that of Twitter.
Reddit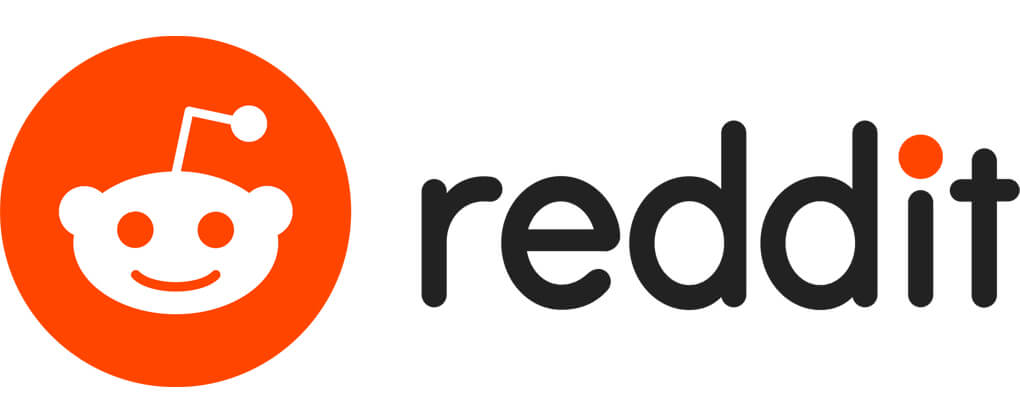 In 2005, two college friends, Steve Huffman and Alexis Ohanian, founded a  social news aggregation, discussion, and web content rating platform. They named it Reddit. Users submit text, image, and linked content on the platform and other members get to upvote or downvote them. The posts are usually organized by subjects into subreddit boards. The most upvoted content appears on the site's front page. Reddit is the 6th most visited site in the US (20th globally). It has over 430 million active users and more than 130,000 active communities. The company employs 400 people. Its revenue for 2019 was $119 million.
Crossing the $100 million mark in terms of revenue last year was a milestone for Reddit. As a social media platform, it is growing steadily. But with more active members than Twitter, it is yet to utilize its base for revenue generation. Or rather, advertisers are yet to discover the goldmine that is Reddit. But last year, the company redesigned the platform so that it is more focused on building comprehensive ad offerings. Maybe it will start gaining in on Twitter in the near future.
Quora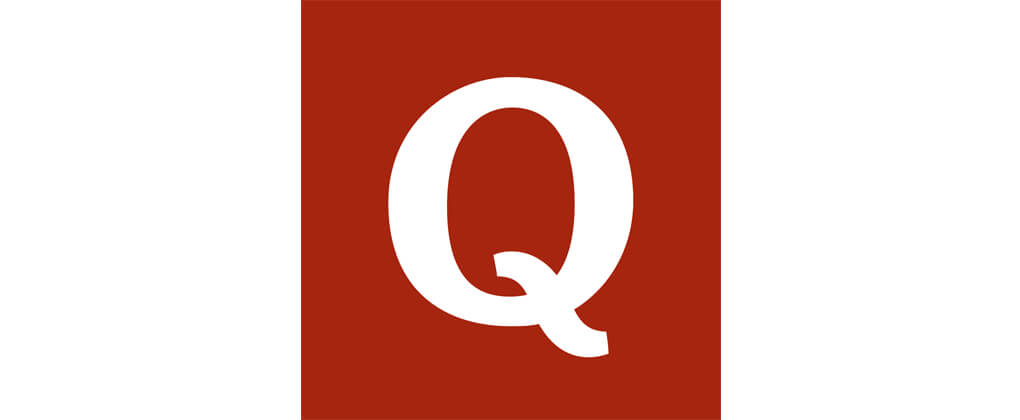 Ex-Facebook employees Adam D'Angelo and Charlie Cheever founded Quora in 2009. The website offers a platform for people to ask and answer questions. The answers are given either in the form of opinions or factually. The quality of answers provided to questions and its easy-to-use interface made it popular and its user base grew rapidly when it was made publicly available in 2010. As of 2019, the platform had over 300 million monthly active users. Headquartered in Mountain View, California, Quora employs about 300 people. It reported $20 million in revenues in 2019.
Up to 2018, Quora did not display ads on the platform because the company believed it would ruin the user experience. That explains its meager revenue for a platform with such a big user base. Hopefully, it will take its place among the top social media platforms in the near future.
Tumblr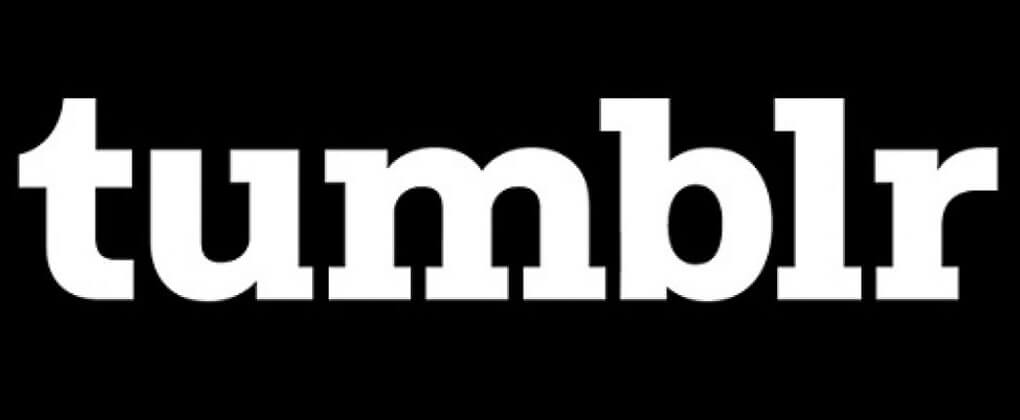 David Karp founded Tumblr in 2007. Headquartered in New York City, New York, the social networking and microblogging platform operates as a subsidiary company of Automattic. The platform gained 75,000 users within two weeks of launch. It now has over 475 million blogs all over the world. In December 2019, it had around 361 million active visitors. Its revenue for 2019 was $14 million. The company employs around 400 people.
In December 2018, Tumblr implemented a total ban on adult content after a child pornography scandal. Its traffic fell from 568 million to 369.6 million in just three months. That was about 30% of lost traffic in a span of 3 months. Its parent company at that time, Verizon, put it on sale. Pornhub offered to buy it, with a promise to reinstate the adult content. The company was later sold to its current parent company in August 2019. It seems Tumblr is yet to recover from the blow it was dealt by the porn ban.
ByteDance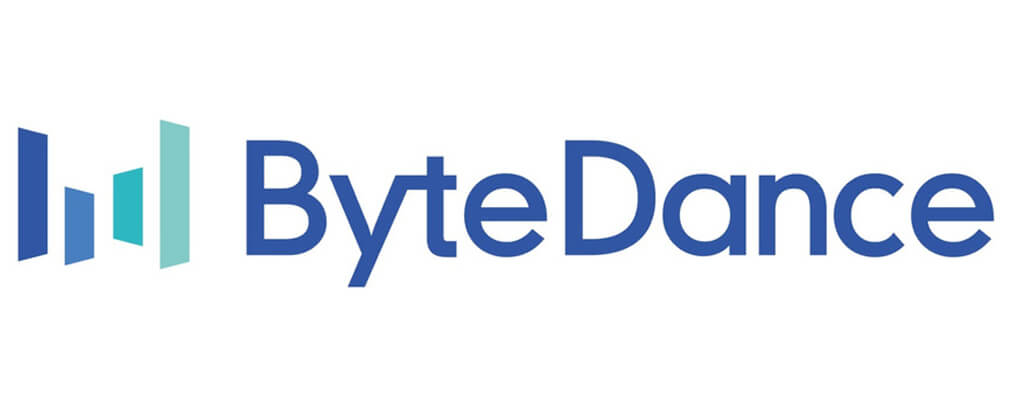 Headquartered in Beijing, ByteDance is a Chinese IT company founded in 2012 by Zhang Yiming. It offers a number of content platforms including Toutiao, Douyin (TikTok outside of China), Xigua Video, Helo, Lark, and Babe. TikTok alone has over 800 million active daily users. The company has 60,000 people in its workforce. Its revenue turnover for 2019 was $20 billion.
ByteDance had more than thrice Twitter's revenue in 2019. But that's understandable because the company has more revenue streams than Twitter. TikTok alone has more than twice the number of daily active users Twitter has.
WhatsApp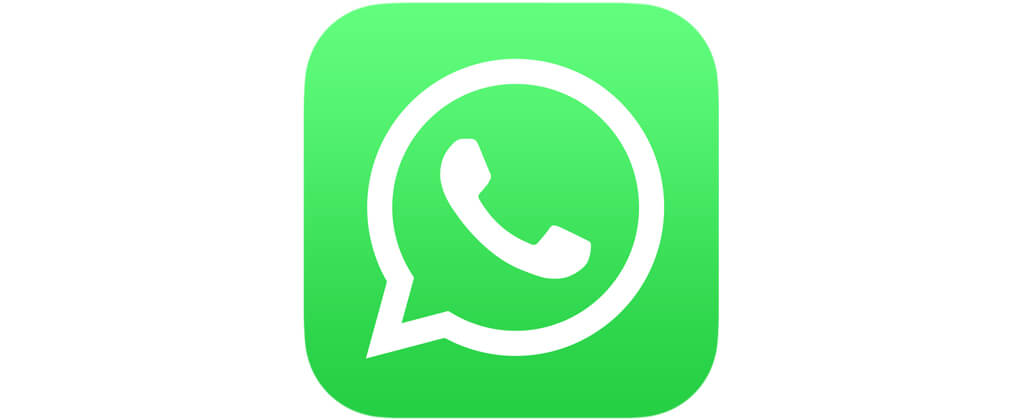 Former Yahoo employees Brian Acton and Jan Koum founded WhatsApp in 2009. It was intended to provide an alternative means of communication to SMS. It has since expanded to include voice calls, location-sharing, and various media. With more than 2 billion active users, WhatsApp is among the largest social media platforms globally. It is headquartered in Menlo Park, California. The company employs about 50 engineers who maintain the platform. Its revenue turnover hasn't been made public since the acquisition by Facebook.
Even though WhatsApp's financials have been made public since Facebook acquired it, Forbes estimates that it could add about $5 billion to Facebook's revenue by the end of the year. That would still be more than what Twitter generated last year. But even without the financials, WhatsApp's 2 billion active users is way above Twitter's 300 million users.
QZone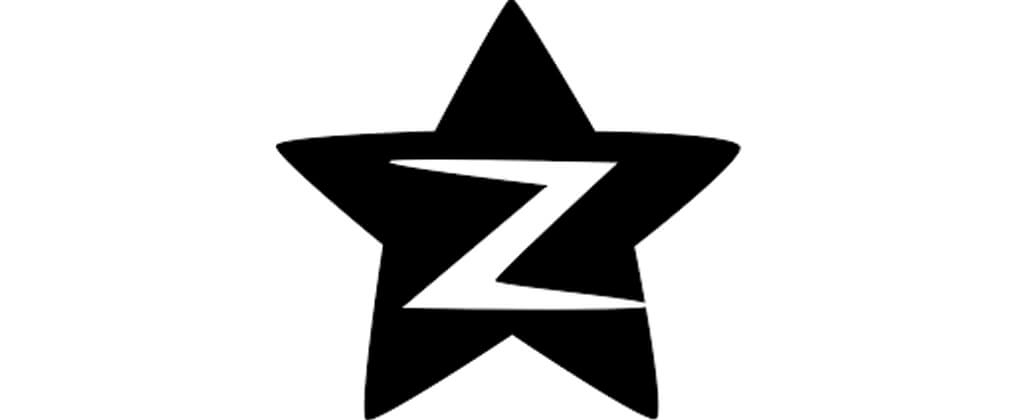 Chinese telecommunications giant Tencent established QZone in 2005 as an in-house blog products service. It was originally called Little Home Zone within the company. QZone later expanded into a social media platform that allowed users to not only write blogs but also send media content, stream music, watch videos, and keep diaries. The platform has 517 million active users, making it one of the largest social media platforms in China and globally. Headquartered in Shenzhen, QZone brought in $91.3 million in revenues. It has 40 employees.
While QZone has impressive numbers in terms of active users, it doesn't compete much with Twitter when it comes to revenue generation. China also has a huge population and a number of foreign social media platforms are banned in the country. That could explain why QZone's huge numbers don't translate into revenue.
Conclusion
The top 10 Twitter competitors are: Facebook, Instagram, Snap Inc., LinkedIn, Reddit, Quora, Tumblr, ByteDance, WhatsApp, and QZone. They had a combined revenue turnover of $106.29 billion in 2019. Their total number of employees was 129,141. Facebook is Twitter's biggest competitor.
Competitors Stats
| | | | |
| --- | --- | --- | --- |
| NAME | FOUNDED | HEADQUARTERS | EMPLOYEES |
| Facebook | 2004 | Menlo Park, California | 44,942 |
| Instagram | 2010 | Menlo Park, California | 5,275 |
| Snap Inc. | 2011 | Santa Monica, California | 2,734 |
| LinkedIn | 2003 | Sunnyvale, California | 15,000 |
| Reddit | 2005 | San Francisco, California | 400 |
| Quora | 2009 | Mountain View, California | 300 |
| Tumblr | 2007 | New York City, New York | 400 |
| ByteDance | 2012 | Beijing, China | 60,000 |
| WhatsApp | 2009 | Menlo Park, California | 50 |
| QZone | 2005 | Shenzhen, China | 40 |
Twitter Competitor Crossword
Content from this and other articles on this website can be used as a crossword clue