Splunk Competitors and Similar Companies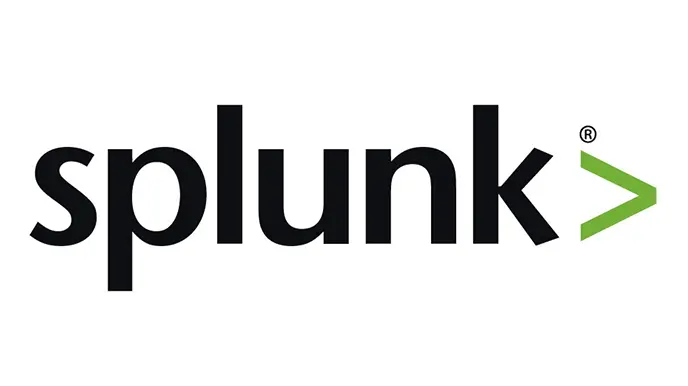 Splunk is a software firm headquartered in San Francisco, CA, known for creating platforms that search, monitor, and assess large amounts of data, triggering any prevalent threats. The company was established by Michael Baum, Rob Das, and Erik Swan in 2003. It had a solid backing in the early years from the likes of Ignition Partners and August Capital. And their trust in the founders paid off six years later as Splunk became highly profitable. After that, it didn't take long for the company to trace a diagonal growth chart.
With the acquisition of BugSense in 2013, Splunk entered the mobile analytics industry with a bang. Its list of acquisitions has only kept on growing since then, but it is not a company that only keeps on taking. Did you know that Splunk has donated over $100 million to nonprofits and educational institutions? It was also once ranked among the highest paying companies for employees in the whole of the US. And eventually, its name spread far and wide, especially for the quality of its analytics and infrastructure monitoring platform.
| | |
| --- | --- |
| Name | Splunk |
| Founded | 2003 |
| Headquarters | San Francisco, CA, US |
| SIC Code | 7371 |
| Status | Public, Independent Company |
| Industry Sector | Software |
| Employees | 7000 |
| Trading Symbol | Nasdaq: SPLK |
How Splunk makes Money
In simple terms, Splunk creates a software product and offers it to customers at a monthly/yearly rate, not unlike Jira and its competitors. It doesn't usually sell its products outright. Its software is used to sift through the overflowing data at a company to find what can be utilized and/or discarded, thus making the company more efficient, secure, and organized. Monitoring the data and providing solutions after a careful assessment is also one of its main features. Businesses tend to stay with Splunk for a long time, considering its relative affordability and quality of offerings.
Software / Cloud Computing
Apart from sorting and analyzing data, Splunk is also used for monitoring the various systems running at the firm and providing the results and insights through AI and machine learning. Furthermore, it can detect deviations in the data which could potentially be harmful to the company. And did you know that Splunk collaborates with huge cloud platforms like Google Cloud and Amazon Web Services? There's also the Splunkbase community, where you can get useful plugins for enhancing the functionality of the subscribed platform.
Companies Similar to Splunk
As of 2023, Splunk has a customer base of over 15,000 spread across 110 countries. Though the company is not profitable today with a net income in negative figures of $1.17 billion, it is helping other businesses become profitable and efficient through its software. But if you are not impressed with its giving nature and still wish to make a switch, we are here to help you out.
Splunk Similar Companies
The biggest rivals to Splunk are IBM, SolarWinds, Elastic NV, Datadog, and Dynatrace. You can most probably guess Splunk's biggest competitor just by reading the names on the list. But there are a few interesting facts you should know about the other companies before jumping to a conclusion. Let's discuss these Splunk competitors in more detail.
IBM
The International Business Machines Corporation (IBM) is one of the biggest software and hardware manufacturers in the world. Splunk competes with this technology giant's QRadar platform. When it comes to security information and event management (SIEM), IBM's QRadar has barely any equal, except probably Splunk. Both these tools provide security threat analysis and solutions to the events, but QRadar is generally considered to be faster and more efficient than Splunk.
Software
Interestingly, IBM was not the one that created QRadar from scratch. It entered the cybersecurity sector of the software industry by acquiring Q1 Labs in 2011. It was the latter that developed the SIEM software, which brought IBM to the fore of the business security industry. As you might know, IBM is the oldest technology company on the planet with its inception in 1911, and Q1 Labs was relatively newer (established in 2001). And Splunk is nowhere near IBM's operating income of $6.25 billion.
SolarWinds
Based in Austin, TX, SolarWinds is an IT infrastructure management platform that provides SIEM services. It offers products and services similar to Splunk, but with slightly different deployment alternatives. Provided as a virtual appliance, SolarWinds is perfect for small to medium-sized businesses, whereas the flexible deployment of Splunk makes it ideal for companies of all sizes. Two brothers, Donald and David Yonce, established SolarWinds in 1999, and its first network monitoring software was released two years later.
Software
The most notable product by SolarWinds has to be Orion, the monitoring platform that was responsible for detecting one of the most sophisticated cyberattacks of the decade in 2020. The company makes money through a freemium revenue model. Other businesses can download its basic software free of cost, but they need to pay for its advanced version. Over the years, SolarWinds has acquired a number of other infrastructure monitoring firms like Loggly and LogicNow.
Elastic NV
Elastic NV is a software company offering SaaS search and security products. It had its origins in Amsterdam, Netherlands, in 2012 as Elasticsearch. Its American headquarters lie in Mountain View, CA. It took Elastic a while to gather pace, for the SIEM sector already had many major players competing for the top position. But it eventually found its footing and acquired its first competitor, Swiftype, in 2017. Elastic's software is similar to Splunk's, but most of its features are available free of cost for its customers.
Software
Elastic Stack is the main product of Elastic NV. It's basically a suite that includes Elasticsearch, its database search engine. Its functions primarily involve storing, sorting, and assessing the data. It has an extensive and reputable client base which comprises the likes of Netflix, Tinder, and Wikipedia. Elastic NV has more than 17,000 customers, which are rapidly growing every month in 2022 (a surprising 31% growth since 2021). 
| | | | |
| --- | --- | --- | --- |
| Annual Revenue | Funding | Headquarters | Employees |
| $830M (Expected) | $162M | Amsterdam, Netherlands, and Mountain View, CA, US | 2179 |
Datadog
Datadog is an observability and infrastructure monitoring platform that was launched in 2010 by Olivier Pomel and Alexis Le-Quoc. It is known to monitor and detect potential threats and issues in the business systems with utmost efficiency. In the early stages of its launch, it only had a few small business customers, but it rapidly grew to cover major cloud computing platforms like AWS, Azure, and GCP. In fact, its growth was so rapid that it was featured in Deloitte's Fast 500 list of 2016.
Software / System Monitoring
Datadog has been working in the system monitoring software industry since its inception, and it has grown into one of the biggest observability software providers in the market. The quality of the services offered by both Datadog and Splunk are more or less the same. But Datadog ones up Splunk by offering a dynamic dashboard that can be customized as per your needs. And its software was recently updated using the Go programming language. Its net income is in the negative at the moment, close to $20 million.
Dynatrace
Dynatrace is more similar to Datadog than Splunk when it comes to product offerings. Established in 2005, it is a software intelligence platform that not only collects, sorts, and analyzes huge amounts of data, but also provides AI-based solutions for the issues that may be triggered during the monitoring process. Dynatrace offers its software to all three sectors – public, private, and government. It was a privately held company till 2019, after which it went public on NYSE.
Software / Infrastructure Monitoring
Dynatrace dabbles in almost everything in the system monitoring sector, right from optimizing application performance to enhancing user experience. Its software can be integrated with over 600 known and unknown cloud-based apps like AWS and Microsoft Azure. The company is currently spearheaded by Rick McConnell as its CEO and the founder, and Bernd Greifeneder, as its CTO. Compared to its direct competitors, Splunk and Datadog, its operating income of $81.31 million is much higher.
Conclusion
Splunk's biggest competitor is IBM. QRadar, IBM's virtual security monitoring system, may contribute a relatively small amount to IBM's total revenue, but Splunk has still a lot of catching up to do. They both offer an exhaustive list of features in the SIEM sector, just like the uncanny similarities between Hobby Lobby and Michaels, but IBM's QRadar remains the faster of the two to this date. If you are going to drop Splunk's services, then going for IBM's QRadar is a no-brainer.