Top 7 Patagonia Competitors in 2023
Patagonia, not to be confused with the mesmerizing region present to the south of South America, is a US-based outdoors clothing and apparel brand. It was founded by an avid mountaineer and rock climber, Yvon Chouinard, in 1973 in Ventura, CA. Yvon was immensely experienced both in traversing the great outdoors and in the technical aspects of handling a business, for he already ran an equipment store and a blacksmith shop for several years before stepping into the outdoor gear niche.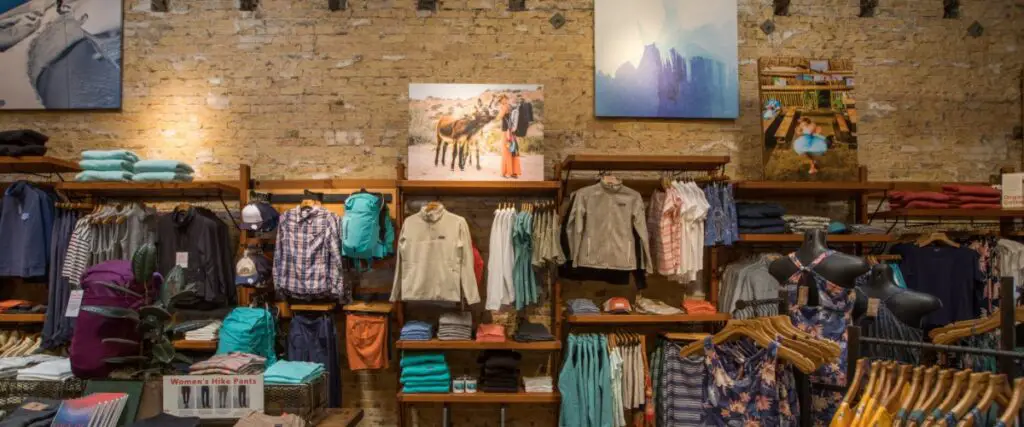 Initially, Patagonia only focused on outdoor climbing/trekking clothing and accessories. Later, they also started manufacturing and selling apparel for other adventure sports like surfing. Today, Patagonia has become the one-stop shop for purchasing almost everything related to adventure sports and/or extra-long treks. Are you on your way to tramp through deep valleys or scale unusually high mountains? Better stock up at Patagonia before beginning the adventure!
| | |
| --- | --- |
| Name | Patagonia |
| Founded | 1973 |
| Headquarters | Ventura, CA |
| SIC Code | 5651 |
| Status | Private Benefit Corporation |
| Industry Sector | Apparel |
| Employees | 1000 |
| Trading Symbol | Banco Patagonia SA |
Patagonia similar companies:
L.L.Bean, Marmot, Arc'teryx, The North Face, Columbia Sportswear, Scheels, Osprey.
Who is Patagonia's Biggest Competitor?
The biggest competitor of Patagonia is L.L.Bean. These two top outdoor clothing companies have been going head-to-head for decades now. L.L.Bean is the more experienced for the two with its establishment over a century ago. It is a privately held company founded by Leon Leonwood Bean in Freeport, ME. It presently sells almost every kind of outdoor clothing and gear like hiking jackets, utility boots, backpacks, tents, firearms, etc.
How Patagonia makes Money
The basic structure for turning up a profit for Patagonia is manufacturing clothing and equipment, promote the new products, and sell it to the customers. However, unlike many of its competitors, Patagonia doesn't much care about amassing profits. Its primary focus is building durable gear for the right occasion and selling it at as low a profit margin as possible. Hence, you can find several of their items, new or used, at more than reasonable rates.
Furthermore, Patagonia has often employed the anti-marketing strategy to great success! The company has conducted several campaigns dissuading its customers from purchasing new items, and instead opting for their used products. Patagonia's sales after each such campaign have skyrocketed by about 30%!
Industry – Outdoors Clothing
Outdoors clothing includes any kind of clothing for men, women, and kids that helps protect them from the elements. It is ideal for hiking, trekking, camping, or just traveling from one place to another. Since travel is an integral part of human civilization, this industry is often in demand among the masses. And many people believe that Patagonia rules the roost here!
Since Patagonia's founder, Yvon Chouinard, himself is a man of the outdoors, his initial venture apart from his family businesses was into outdoors clothing. Needless to say, he encountered great success in this niche, eventually allowing him to develop more robust and long-lasting apparel for his customers.
Industry – Adventure Sports Gear
As you would know, adventure sports include any outdoor activity that bestows a certain thrill upon the participants. It comprises, but is not limited to, hiking, trekking, rock climbing, mountaineering, biking trails, skiing, parachuting, paragliding, river rafting, canyoning, etc. Experiencing that strong adrenaline rush is what many of us live for, due to which this industry thrives to date.
Patagonia caters to a wide variety of adventure sports like snowboarding, skiing, surfing, mountain biking, kitesurfing, and fly fishing. You can find the right clothing and equipment for each of those sports, branded with the Patagonia top-grade quality trademark! But since the company has recently started manufacturing and selling adventure sports gear, its outdoor clothing sector remains its primary source of income.
An additional point to note here is the range of Patagonia's used products. Many of its customers explore the great outdoors or experience adventure sports as a one-time thing. Thus, the company buys back the products to sell those to others at a much lesser rate. This sector constitutes a considerable part of Patagonia's profits.
Competitor – L.L.Bean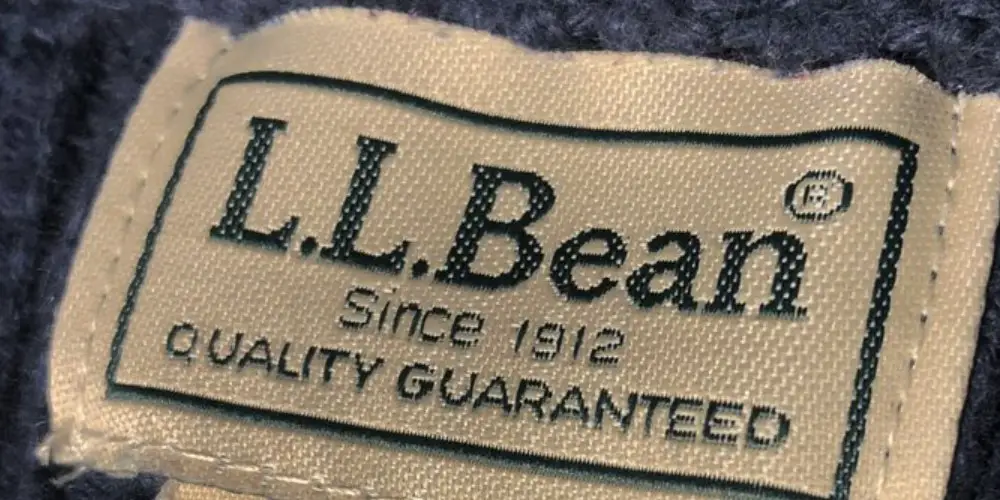 Similar to Patagonia, L.L.Bean was also founded by an outdoors guy. Leon Leonwood Bean, a hunter, and a fisherman, had come up with a unique hunting shoe that was not only waterproof but also lightweight. He launched his business as a mail-order in his brother's basement in Freeport, ME sometime in 1912. His initial offerings featured hunting boots alone. The quality for the boots wasn't up to the mark in the earlier stages, due to which Leon had to honor his money-back guarantee for the returns. But he wasn't one to give up.
Within months, Leon corrected all the design defects in his earlier versions and sold the improved range of boots for a great profit! By 1946, L.L.Bean's revenue had reached the $1 million mark, and in just under 40 years, the company was amassing profits over $200 million! Did you know that their age-old, ultra-large store in Freeport, ME is still active? It is open 24/7 for customers throughout the year!
Apart from that, L.L.Bean currently has 53 other locations in the US, and it also ships internationally through its website. It is also known for its charitable contributions, prominently the $125,000 scholarship fund donation at Bowdoin College in 2015. The company's present chairman is Shawn Gorman and the CEO is Steve Smith.
Industry – Retail Outdoor Apparel
L.L.Bean may be primarily known for its extensive and top-quality range of boots for all outdoor activities, but it also specializes in clothing for numerous utility purposes. To date, many of its products are handmade like the original Maine Hunting Shoe and several of its other boots and leather items. At a typical L.L.Bean store, you can also find hunting firearms, backpacks, and tents.
Unlike Patagonia, L.L.Bean has a lot of variety in its products which gives them an edge. However, Patagonia is known to produce better quality clothing and gear that is not only long-lasting but can also be returned after use. This is what makes Patagonia's prices slightly higher than those of L.L.Bean, and that is probably the reason why the latter has a greater revenue of $1.6 billion.
Competitor – Marmot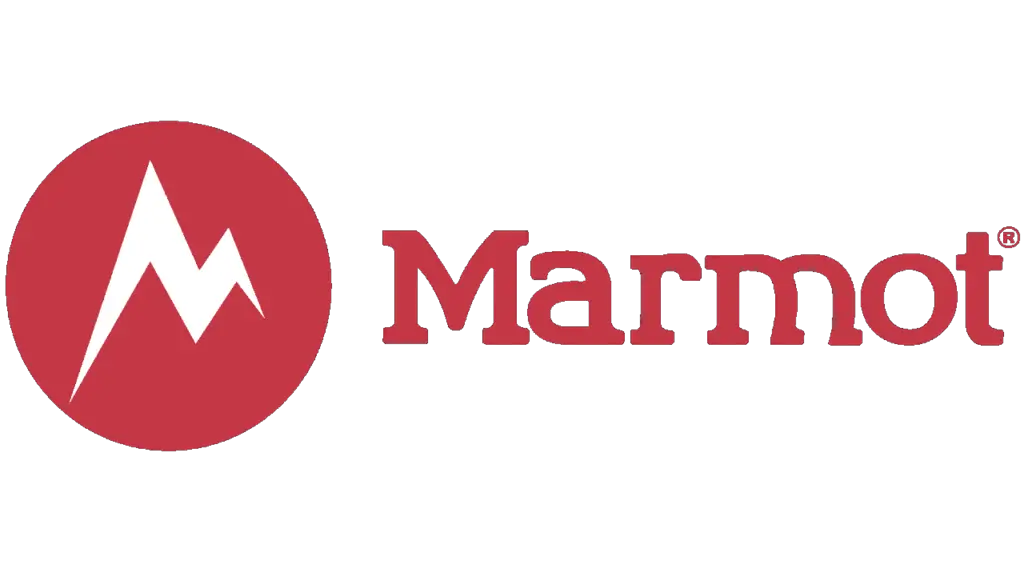 Marmot, formerly known as Marmot Mountain Works, is a company that sells outdoor recreational equipment and clothing for both men and women. Its primary focus lies in mountaineering. In fact, Marmot was born out of the mountaineering dreams of a Colorado local, Tom Boyce, and his two colleagues, David Huntley and Eric Reynolds. There's an interesting little story behind the founding of Marmot.
It so happened that Boyce was impressed with the mountaineering gear used in the Clint Eastwood starrer, The Eiger Sanction, and placed an order for it for the purpose of modification. Boyce was already using a prototype developed by Huntley for his Nat-Geo documentary, Journey to the Outer Limits. And it was this prototype that formed the first product offered by Marmot in 1974!
In just about two years since its inception, Marmot had expanded its range of offerings from mountaineering gear to sleeping bags, and even later, they added exclusive outdoors clothing to their collection. Presently, Marmot products are internationally available under Newell Brands.
Industry – Outdoor Clothing and Gear
Marmot has almost all outdoor products on offer, including men's and women's extreme weather jackets and pants. But the few things that you need to watch out for at a Marmot outlet are its range of equipment. You can find tents, sleeping bags, and backpacks of the highest quality that can be used for generations!
However, similar to L.L.Bean, Marmot falls a little short of quality when compared to Patagonia. And the prices for their products are on the higher end. Hence, they garner a revenue of about $200 million, much less than that of Patagonia.
Competitor – Arc'teryx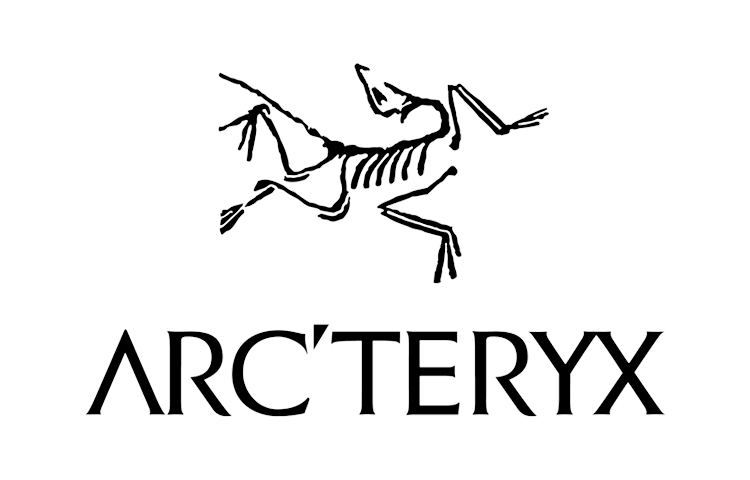 Arc'teryx is one of the elite outdoor gear brands, quite like Patagonia. Arc'teryx's premise was founded by Dave Lane in 1989 when he started a business selling climbing gear in North Vancouver, Canada. The company was officially named Arc'teryx two years later, a shortened version of the first species of 'bird', Archaeopteryx. Sometime in 1996, the company started manufacturing and selling outdoor apparel as well.
Today, Arc'teryx has close to 80 factory outlets and over 3000 retail stores around the world. They have a healthy presence in North America, Germany, China, and Japan. Headquartered in North Vancouver, their manufacturing organization in New Westminster is called ARC'One.
Industry – Outdoor Gear and Apparel
Arc'teryx's mountain climbing gear is known far and wide for its durability and flexibility. The company is one of the premier manufacturers of products for mountaineers (novice and experienced). Compared to Patagonia, Arc'teryx's products are higher priced, but their quality is also right up there. Currently, Arc'teryx is sitting pretty on revenue of about $200 million.
Competitor – The North Face
The North Face is one of the few outdoor 'recreation' apparel companies in the market, similar to Marmot but it focuses more on fashion. It was founded in 1968 in San Francisco, CA by an affluent couple, Douglas and Susie Tompkins. The company's initial offerings were for hardcore climbing enthusiasts since they had almost every kind of mountaineering gear in their repertoire. However, sometime in the late '90s, and most notably after the VF Corporation acquisition, they started dealing in rugged yet elite street fashion.
Today, The North Face, headquartered in Denver, CO, has more than 5000 stores in over 50 different countries. They still stay true to their original climbing gear designs but have shifted their focus more toward fashion.
Industry – Outdoors Fashion
The products offered by The North Face fall under the outdoors fashion category which focuses on producing long-lasting clothing for people who mostly spend their time out of their home. Its prices may not fit every budget, but its products are assured to be of the highest quality. The North Face doesn't directly compete with Patagonia, but its exclusive climbing gear is still considered to be at par with the latter's equipment. The company generates a revenue of about $2 billion, much more than that of Patagonia.
Competitor – Columbia Sportswear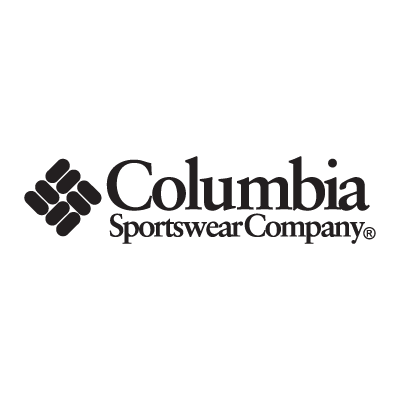 The Columbia Sportswear Company was founded way back in 1938 by the father of Gertrude Boyle (who would later go on to become a famous name in the annals of outdoor gear production), Paul Lamfrom. The family fled Nazi Germany sometime in the 1930s and came to Oregon, US, where they laid the foundations of Columbia Sportwear. Initially, it was called the Columbia Hat Company since they mostly sold durable hats for outdoor travel. It was in 1960 that the name was officially changed to Columbia Sportswear.
Industry – Outdoors Gear and Clothing
Columbia Sportswear specializes in manufacturing outdoor clothing, but they also have a special section reserved for camping and skiing equipment and outdoor accessories. The company has close to 130 stores in many of the US states, and they employ over 9000 people! Their revenue ranges somewhere between $2.5 to $3 billion.
Competitor – Scheels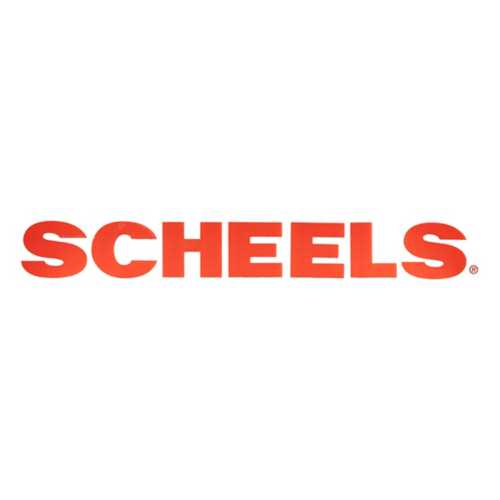 Scheels All Sports is one of the very few employee-owned and managed sporting goods companies in the US. Founded nearly 120 years ago (1902) in Sabin, Minnesota, it currently has its headquarters in Fargo, North Dakota. To this date, a major part of the company's shares is family-owned, with Steve Scheel being the present CEO.
Industry – Sporting Goods Retail
Scheels primarily operates in the sporting goods sector, but each of its 27 outlets also has a section dedicated to gear and clothing for camping, fishing and hunting. While a major part of its $500 million revenue stems from sporting goods, its outdoors section doesn't fall far behind. In the near future, Scheels could definitely go head-to-head with Patagonia.
Competitor – Osprey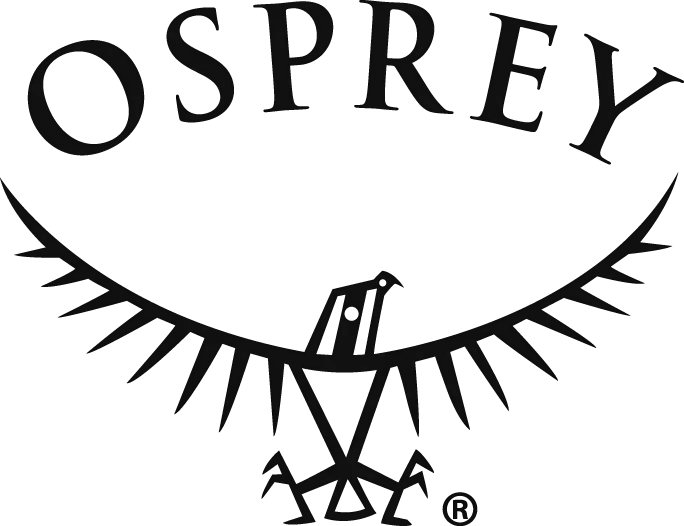 Osprey offers outdoor gear of almost every kind, but it is majorly famous for its backpacks. Founded in 1974 by Mike Pfotenhauer in Santa Cruz, CA, Osprey started off as a made-to-order company for aspiring and experienced travel enthusiasts. Today, with its headquarters in Southwest Colorado, Osprey caters to adventure aficionados of all types.
Industry – Outdoors Gear
Osprey's primary focus is backpacks, but they also deal in other hiking gear of top-grade quality. With their revenue falling in the meager $30 to $35 million range, Osprey is slated to be the dark horse in outdoors gear and apparel in the near future.
Conclusion
The Top 7 Patagonia Competitors: L.L.Bean, Marmot, Arc'teryx, The North Face, Columbia Sportswear, Scheels, Osprey. They contribute over $8.3 billion in revenue to the outdoor clothing and accessories sector, including Patagonia. Their number of employees in the total range is on the 28,000 marks.
Competitor's Stats
| | | | |
| --- | --- | --- | --- |
| Name | Founded | Headquarters | Employees |
| L.L.Bean | 1912 | Freeport ME, US | 5100 |
| Marmot | 1974 | Rohnert Park CA, US | 200 |
| Arc'teryx | 1989 | North Vancouver, Canada | 2200 |
| The North Face | 1968 | Alameda CA, US | 5300 |
| Columbia Sportswear | 1938 | Portland OR, US | 8900 |
| Scheels | 1902 | Fargo ND, US | 6000 |
| Osprey | 1974 | Cortez CO, US | 90 |
Patagonia Competitor Crossword
Content from this and other articles on this website can be used as a crossword clue