Top 10 Ups Competitors In 2021
UPS was founded in Seattle, Washington, by Claude Ryan and James Casey in 1907 as American Messenger Company. It was later renamed United Parcel Service before rebranding to UPS in 2003. Headquartered in Atlanta, Georgia, the company has operations in over 220 countries globally and makes around 5.5 billion deliveries annually. Its revenue for 2019 was $74.1 billion. UPS employs 495,000 people around the world. The company operates a number of subsidiary companies including UPS Air Cargo (cargo airline), UPS Freight (freight-based trucking operation), and UPS Flight Forward (delivery drone airline).
| | |
| --- | --- |
| NAME | United Parcel Service Inc. |
| FOUNDED | 1907 |
| HEADQUARTERS | Atlanta, Georgia |
| SIC CODE | 4210 |
| STATUS | Public |
| INDUSTRY SECTOR | Trucking and courier services |
| EMPLOYEES | 495,000 |
| TRADING SYMBOL | NYSE: UPS |
UPS competitors include: FedEx, DB Schenker, Mainfreight, United States Postal Service, DPDgroup, Purolator, CEVA Logistics, C. H. Robinson, DHL, and YRC Worldwide.
How UPS Makes Money
UPS was established in 1907 as a package delivery business with a $100 loan. It has since grown into one of the largest courier service providers in the world. The company makes deliveries to more than 220 countries globally. Besides package deliveries, UPS also earns revenue from providing logistic solutions such as contract logistics, distribution, transportation, freight (ground, air, and ocean), financing, insurance, and customs brokerage.
The company makes its money from three primary business segments: US domestic package, international package services, and supply chain and freight. In the first segment, the US domestic package, UPS provides full-spectrum delivery services on ground and air within US territories. Revenue earned from the delivery of packages across a number of destinations globally including Africa, Latin America, and the Middle East is categorized under the international package services segment. Lastly, the supply chain and freight segment deals with services that include distribution, transportation, and brokerage services and international trade. UPS also takes care of warehousing needs for customers.
FedEx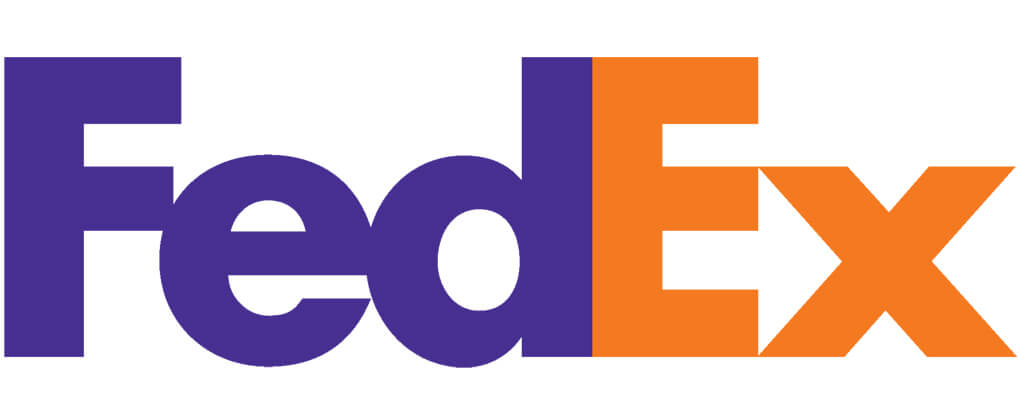 Until 2000, FedEx was known as the Federal Express. It is a multinational delivery services company headquartered in Memphis, Tennessee. The company has a reputation for overnight shipping services and pioneered package tracking system that allowed customers to track the location of their packages in real-time. It operates in more than 220 countries globally. FedEx was founded in 1971 by Frederick W. Smith and was the first company in the US to pass the $1 billion revenue mark without any acquisitions or mergers in its first 10 years. As of 2019, FedEx employed 239,000 people all over the world and made $69.7 billion in revenues.
Both UPS and FedEx are the largest companies in the courier industry. But UPS is larger than FedEx when it comes to revenue. One of the major differences between the two companies is that FedEx operates a larger airplane fleet while the UPS ground fleet is larger. UPS also has a larger share of the European market and most of its revenue comes from that market. On the other hand, FedEx is one of the largest US Postal Service contractors. In terms of eCommerce, FedEx mostly serves Apple while UPS served Amazon (before it developed its own delivery services).
DB Schenker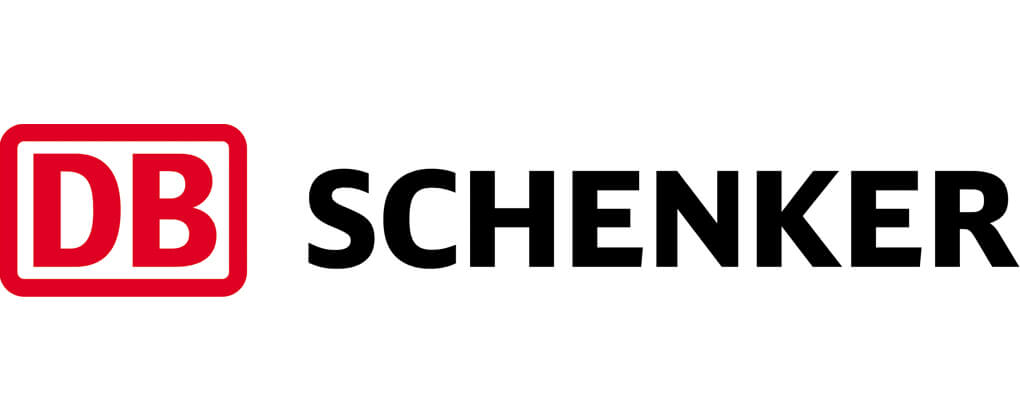 DB Schenker was founded in 1872 by Gottfried Schenker in Vienna, Austria. At the start, the company served as a transporter for consolidated rail consignment between Vienna and Paris. In 1931, the German rail company Deutsche Bundesbahn acquired the DB Schenker to handle all its logistics and transport activities apart from rail cargo. DB Schenker offers land, air, and sea freight besides Contract Logistics. A number of major acquisitions over the years helped it grow into a global logistics company. Now headquartered in Essen, Germany, the company operates in around 2,000 locations around the world and employs 72,000 employees. Its revenue for the past year was $49.4 billion.
In 2019, there were fears that DB Schenker would be spun off as Deutsche Bahn looked at letting go of some of its subsidiaries to strengthen its rail business. But the CEO Richard Lutz gave the reassurance that DB Schenker was an integral part of the Group's investment portfolio. While its revenue cannot match up to that of UPS, DB Schenker is an important player in the logistics industry.
Mainfreight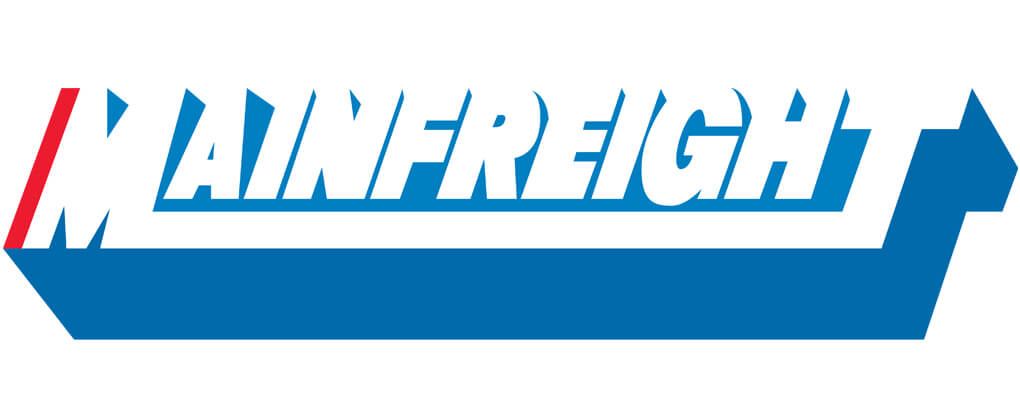 Headquartered in Auckland, Mainfreight is a transport and logistics company that provides transport, warehousing, and ocean and air freight services globally. It is the largest freight company in New Zealand. The company was established in 1978 by Bruce Plested. At that time, transporters in New Zealand needed a license from the New Zealand Railways Corporation to transport freight for more than 150 km. The policy was deregulated in 1982 and Mainfreight expanded its freight business to a number of locations including Australia in 1989. It then expanded into the US and Asia in 199 and has grown into a global logistics company. Its revenue for 2019 was $2.01 billion. The company employs 8,079 people.
Mainfreight holds 45% of the transport market share in New Zealand. In the logistics and warehousing segment, it controls 30% of the market at home. Its subsidiary company CaroTrans is also boosting its visibility in the US market. But it still has a long way to go if it is to measure up to UPS. Its revenue is just a fraction of what UPS made in 2019.
United States Postal Service
The United States Postal Service (USPS) is an independent agency of the federal government's executive branch. It provides postal services within United States territories including associated states and insular areas. The agency was established during the Second Continental Congress in 1775. Benjamin Franklin served as the first-ever postmaster general. In 1970, through the Postal Reorganization Act, the USPS became an independent agency. The USPS serves all the 160 million addresses in the US that belong to Post Office Boxes, individual residences, and businesses and operates over 34,000 retail locations. Its revenue for 2019 was $71 billion. The agency employs 630,000 people.
The USPS has a legal obligation to serve all US citizens at uniform quality and price regardless of their geography. The US constitution also gives it exclusive access to all personal letterboxes within the US territory and any US Mail-marked letterbox. It only has to compete against other courier service providers such as UPS for private package deliveries. With all that advantage, it is quite impressive for UPS to still outdo USPS in terms of revenue.
DPDgroup
DPDgroup has its headquarters in Issy Les Moulineaux, France. The company delivers more than 5.3 million parcels across the world every day. With 77,000 employees, DPDgroup made $8.6 billion in revenues in the past year. DPDgroup serves as GeoPost's parcel delivery network. GeoPost acts as a holding company for Le Groupe La Poste. It was founded in 1999. DPDgroup was established in 2015 as an umbrella brand for Chronopost (France), Seur Internacional (Spain), Parceline (United Kingdom), and Interlink (Ireland). DPDgroup is Europe's second-largest parcel delivery network.
DPDgroup has very minimal operations outside of Europe. Its primary market is in Europe, a market in which it still plays second fiddle to DHL. If DPDgroup wants to be competitive on the global stage, then it is time it started thinking about expanding its wings beyond European borders.
Purolator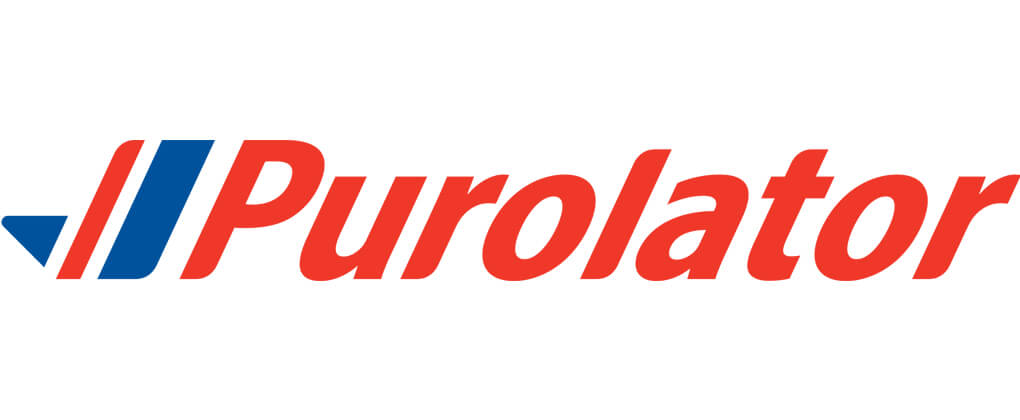 Established in 1960 in Eastern Canada, Purolator is owned by Canada Post which holds a 91% stake in the company. The remaining 9% shareholding is held by Rainmaker Investments Ltd (7%) and other investors (2%). The company's primary operations are in Canada but it runs a subsidiary, Purolator International, which oversees parcel delivery services for territories outside of Canada including the US. In 2019, Purolator made $1.9 billion in revenues and had 12,000 employees. It has its headquarters in Mississauga, Canada.
Purolator is one of the largest courier, logistics, and freight companies in Canada. Majority-owned by government-funded Canada Post, it is quite expected for its primary focus to be the domestic market. But that's where its dominance ends. In the global stage, UPS reigns supreme.
CEVA Logistics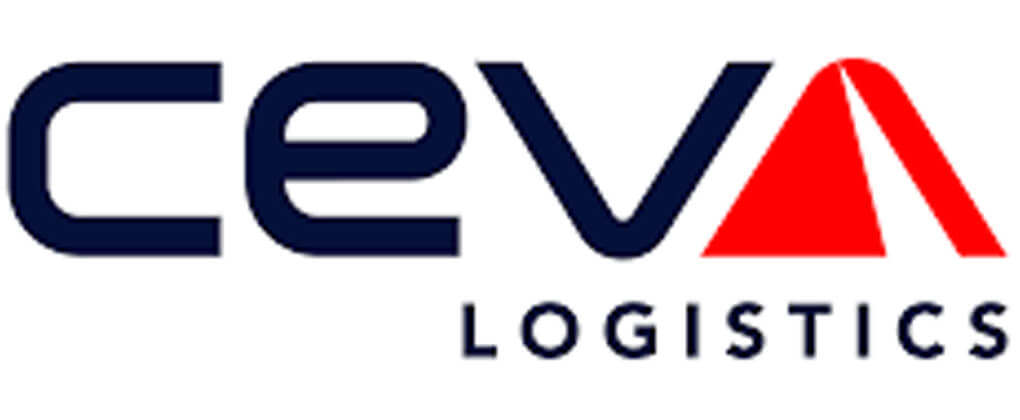 The merger between EGL Eagle Global Logistics and Thomas Nationwide Transport (TNT) in 2007 led to the establishment of CEVA Logistics. It is a subsidiary company of leading global shipping group CMA CGM after it acquired it from Apollo Management LP in April last year. Headquartered in Baar, Switzerland, CEVA Logistics operates in about 160 countries around the world. It had 78,000 employees as of 2019 and a revenue turnover of $7.1 billion.
The third-party logistics industry, in which CEVA Logistics operates in, is mainly dependent on contract renewals and has been struggling for quite some time. CEVA Logistics is actually doing a good job keeping its head above the water up to now. Few industry players expected it to perform at this level. It is understandable if it is lost in UPS's shadow at the moment.
C. H. Robinson
With its headquarters in Eden Prairie, Minnesota, C. H. Robinson is a third-party logistics and transportation company that operates in North America, South America, Europe, and Asia. It offers transportation management, freight transportation, warehousing, and brokerage services. In addition to that, it also provides information reporting, supply chain analysis, freight consolidation services, and core carrier program management. Its revenue for 2019 was $15.3 billion. The company employs 15,427 employees. It was founded in 1905 by Charles Henry Robinson.
Just like CEVA Logistics, C. H. Robinson is a third-party logistics company. But it is performing much better than the former with almost twice its revenue. Against UPS, it would be punching above its weight.
DHL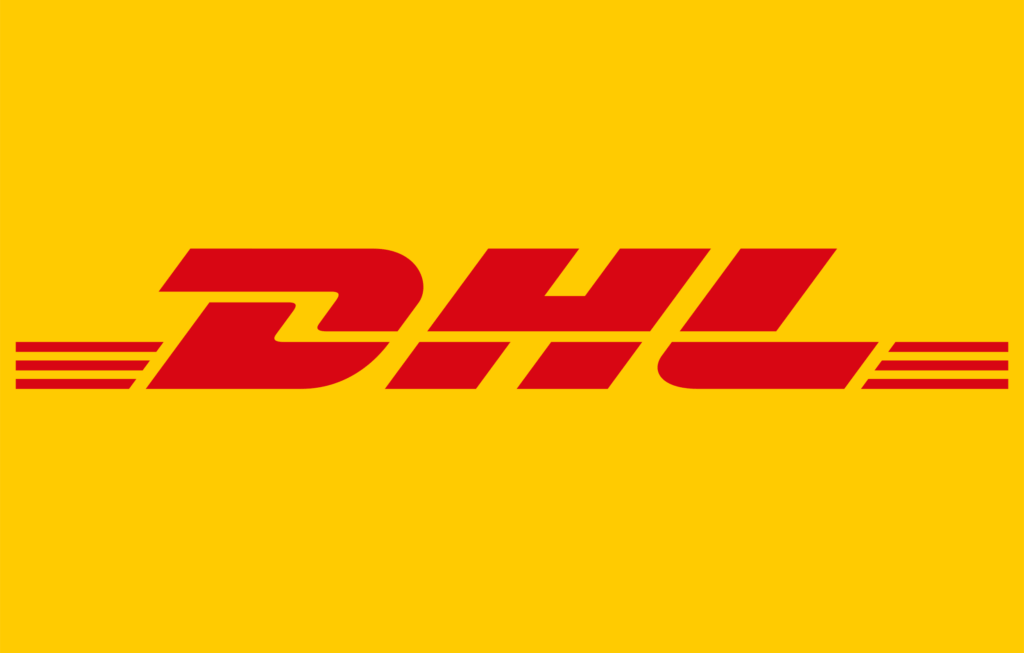 Dalsey, Hillblom, and Lynn founded DHL in 1969 in San Francisco, California. Towards the end of the 1970s, it had expanded into the international market and had global operations. In 2002, DHL became a division of the Deutsche Post and shifted its headquarters to Bonn, Germany. The company operates DHL Express, DHL Freight, DHL Supply Chain, and DHL eCommerce among others. It posted a revenue turnover of $70.4 billion in 2019 and had 380,000 employees.
Even though UPS slightly edges out DHL in terms of revenue, the latter has a better brand recognition than UPS on the global stage. It is just yet to make inroads into the US market that is largely controlled by UPS and FedEx.
YRC Worldwide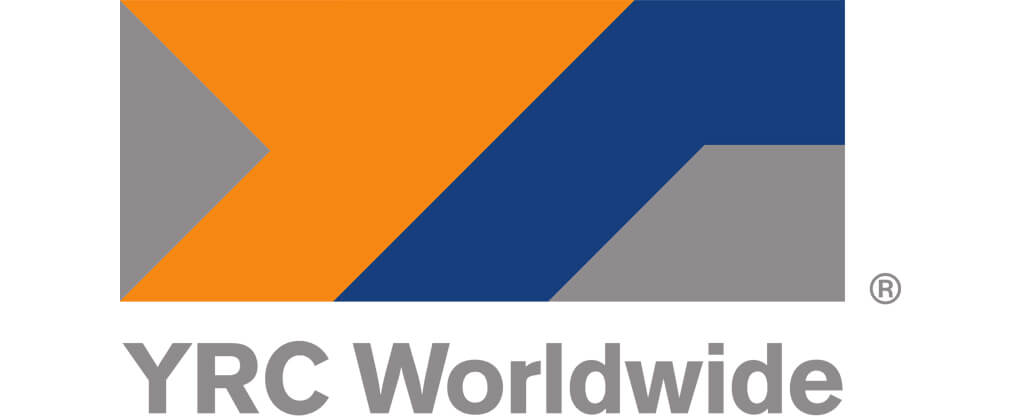 The Harrel brothers, A.J and G.C. Cleve, founded YRC Worldwide in 1929 under the name Yellow Transit Freight Lines. Its purpose was to serve small-scale oil manufacturers who found the express freight rates too high for them. It rebranded to Yellow Corporation in 1992 before getting renamed Yellow Roadway Corporation in 2003 after the acquisition of Roadway Corp. The company then adopted the name YRC Worldwide in 2009. It operates the Penn, Reddaway, Holland, and YRC Freight brands. It has its headquarters in Overland Park, Kansas. As of 2019, it had 29,000 employees and $4.8 billion in revenues.
In 2009, YRC Worldwide was on the verge of sinking and filing for bankruptcy. But its employees agreed to take massive pay cuts and that's what saved the company. While it has spent the last decade rebuilding and is performing quite well, it is not yet at UPS's level.
Conclusion
The top 10 UPS competitors are; FedEx, DB Schenker, Mainfreight, United States Postal Service, DPDgroup, Purolator, CEVA Logistics, C. H. Robinson, DHL, and YRC Worldwide. Their cumulative revenue turnover for 2019 was $300.21 billion. They had a total of 1,540,506 employees among them. FedEx remains UPS's biggest competitor.
Competitors Stats
| | | | |
| --- | --- | --- | --- |
| NAME | FOUNDED | HEADQUARTERS | EMPLOYEES |
| FedEx | 1971 | Memphis, Tennessee | 239,000 |
| DB Schenker | 1872 | Essen, Germany | 72,000 |
| Mainfreight | 1978 | Auckland, New Zealand | 8,079 |
| United States Postal Service | 1775 | Washington, D.C. | 630,000 |
| DPDgroup | 2015 | Issy Les Moulineaux, France | 77,000 |
| Purolator | 1960 | Mississauga, Canada | 12,000 |
| CEVA Logistics | 2007 | Baar, Switzerland | 78,000 |
| C. H. Robinson | 1905 | Eden Prairie, Minnesota | 15,427 |
| DHL | 1969 | Bonn, Germany | 380,000 |
| YRC Worldwide | 1929 | Overland Park, Kansas | 29,000 |