Top 10 Lockheed Martin Competitors In 2023
Lockheed Martin was formed in 1995 after a merger between Martin Marietta and Lockheed. It is one of the leading military contractors in the world. The company produces unmanned aircraft, combat aircraft, helicopters, spacecraft, satellites, and ship and submarine technology. It also makes missiles and missile defense systems. The flagship F-35 jet fighter is its most in-demand product, accounting for around 25% of its sales. There is also an increasing demand for the C-130 cargo plane. Lockheed Martin is headquartered in Bethesda, Maryland. Besides the military machinery, the company produces aircraft for commercial customers too. The company employs 105,000 people. Its revenue for 2019 was $59.8 billion.
| | |
| --- | --- |
| NAME | Lockheed Martin Corp |
| FOUNDED | 1995 |
| HEADQUARTERS | Bethesda, Maryland, US |
| SIC CODE | 3760 |
| STATUS | Public |
| INDUSTRY SECTOR | Aerospace & Defense |
| EMPLOYEES  | 105,000 |
| TRADING SYMBOL | NYSE: LMT |
Lockheed Martin similar companies:
Boeing, Raytheon Technologies, BAE Systems, Northrop Grumman, General Dynamics Corporation, Thales Group, L3Harris Technologies, Bombardier, Leonardo S.p.A., and Airbus Group.
How Lockheed Martin Makes Money
Lockheed Martin is a defense and aerospace company with global operations. The company offers research, design, development, and manufacturing services. It earns its revenue from four primary business segments; Aeronautics, Rotary and Mission Systems, Missiles and Fire Control, and Space.
Aeronautics
In this segment, Lockheed Martin earns revenue from technologies related to advanced military aircraft and unmanned air vehicles. It conducts research, designs, develops, manufactures, integrates, sustains, and upgrades the technologies. Aeronautics operations accounted for 39.4% of Lockheed Martin's revenue.
Rotary and Mission Systems
The company also provides design, manufacture, and support services for both military and commercial helicopters, missile defense systems, cybersecurity, and ship and submarine systems. Lockheed Martin earned 26.6% of its total revenue from the Rotary and Mission Systems operations.
Missiles and Fire Control
This segment deals with a wide range of products and services. These include energy management solutions, mission operations support, fire control systems, logistics, air and missile defense systems, and manned and unmanned ground vehicles. The services made up 15.6% of Lockheed Martin's revenue in 2019.
Space
Lastly, the company also develops and produces satellites, defensive systems, and space transportation systems. This segment is also in charge of providing vital and classified national security systems. The revenue from Lockheed Martin's Space business made up 18.2% of the total revenue.
Boeing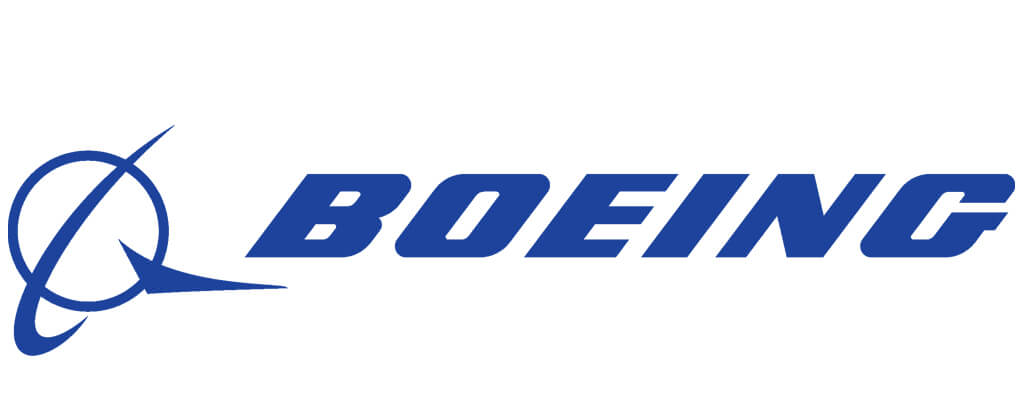 The Boeing Company, headquartered in Chicago, Illinois, manufactures commercial jetliners, military aircraft, and defense and space systems. It also provides aftermarket support services. With a presence in over 150 countries globally, Boeing is the world's second-largest aerospace company and the largest manufacturing exporter in the United States. Its revenue for 2019 was $76.6 billion. Boeing employs about 161,100 people globally. William Boeing founded the company in 1916 in Seattle, Washington. It was originally named the Aero Products Company.
Before a number of fatal air accidents and controversies dented Boeing's global reputation in the last few years, it used to generate more than twice the revenue Lockheed Martin generated. Even with all its troubles, it is still making more revenue than the latter. But almost two-thirds of Boeing's revenue comes from commercial and government aircraft services. Its defense contracts only make up about a third of its business. When it comes to defense systems, according to a 2019 report by CNBC, Boeing comes in second place after Lockheed Martin.
Raytheon Technologies
Charles G. Smith, Laurence K. Marshall, and Vannevar Bush founded the Raytheon Company in Cambridge, Massachusetts in 1922 as American Appliance Company. Its primary focus was on new refrigeration technology before shifting to electronics. The company rebranded to Raytheon Manufacturing Company in 1995. The Raytheon Company merged with United Technologies to form Raytheon Technologies in April 2020. The conglomerate oversees four subsidies- Raytheon Missiles & Defense, Raytheon Intelligence & Space, Collins Aerospace, and Pratt & Whitney. Headquartered in Waltham, Massachusetts, Raytheon Technologies employs 195,000. Its pro forma revenue for 2019 was $74 billion.
Raytheon Company was a world leader in the manufacture of missile systems. Its Patriot missile system is a favorite of the United States and its allies. But the company's revenue still fell way below that of Lockheed Martin. Now with the merger and the entry of Raytheon Technologies into the battlefield, there's a new leader in the defense industry.
BAE Systems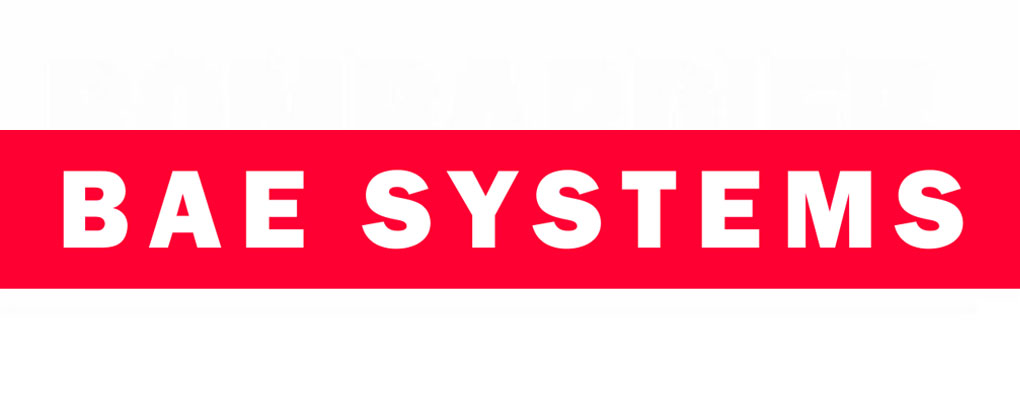 Based in London, UK, BAE Systems is an aerospace, defense, and security company with global operations. It is Europe's biggest defense contractor. The UK (19%) and the US (43%) make up the largest part of BAE Systems operations. The company was founded in 1999 after the merger between British Aerospace and Marconi Electronic Systems. BAE Systems runs a number of divisions including BAE Systems India, BAE Systems Australia, and BAE Systems Saudi Arabia. Its revenue for 2019 was $23.03 billion. BAE Systems has 85,800 people on its workforce globally.
Just like Lockheed Martin, the majority of BAE Systems' revenue in 2019 came from the sale of defense products. The company is reputed as one of the top manufacturers of submarines and naval ships. But Lockheed Martin still made more than twice its revenue in the past year.
Northrop Grumman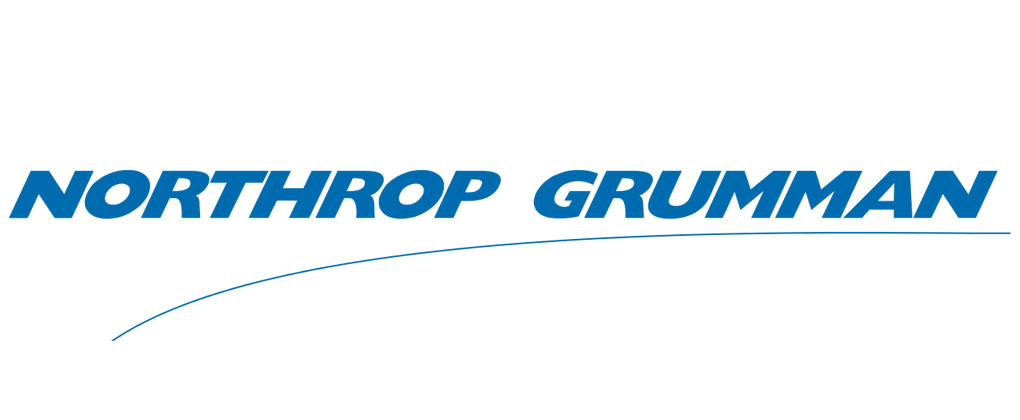 Northrop Grumman is a global aerospace and defense company headquartered in Falls Church, Virginia. The company was founded in California by Jack Northrop in 1939 as Northrop Corporation but was later reincorporated in Delaware (1985). The company made a number of major acquisitions including Grumman Aerospace after the Cold War ended. Northrop Grumman tried merging with its competitor, Lockheed Martin, in 1998 but the US Department of Defense and Department of Justice opposed the move. Northrop Grumman is among the largest defense contractors in the world today. It posted $33.8 billion in revenues in 2019. 90,000 people are employed by the company.
Northrop Grumman is still way behind Lockheed Martin in terms of revenue. But an analysis by financial analysis firm S&P Global reveals that Northrop Grumman had a better profit margin (8.6%) than Lockheed Martin (7.1%). It's a tough call between the two but the Asset Turnover Ratio tilts the odds in Lockheed Martin's favor (117.6% against 91.4%) and it comes out the overall winner.
General Dynamics Corporation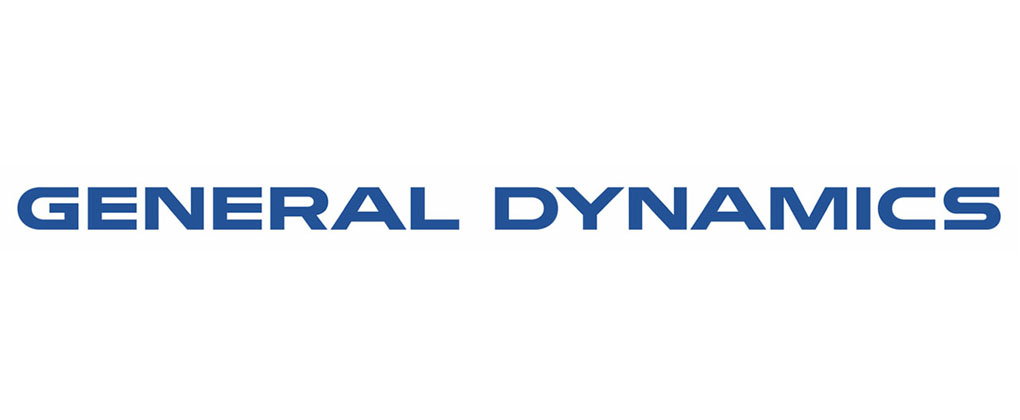 In 1899, Isaac Rice established Electric Boat company to build the US Navy's first-ever submarine that had been designed by John Phillip Holland. After the Second World War ended, the company had a lot of money but didn't have any work. Looking to diversify its portfolio, the then Electric Boat president Jay Hopkins bought Canadair from the Canadian government in 1946. The company then rebranded to General Dynamics in 1952. Today, General Dynamics is the third-largest Department of Defense contractor in the US. Headquartered in Reston, Virginia, General Dynamics had 102,900 employees and a revenue turnover of $39.3 billion in 2019.
General Dynamics' founder pioneered the modern US Naby submarine. It is also considered a diversified producer of marine, technology, defense, and aircraft systems. Its fighter-bomber is still relied on by air forces in most countries. But its impressive reputation still doesn't help it measure up to Lockheed Martin when it comes to revenue generation.
Thales Group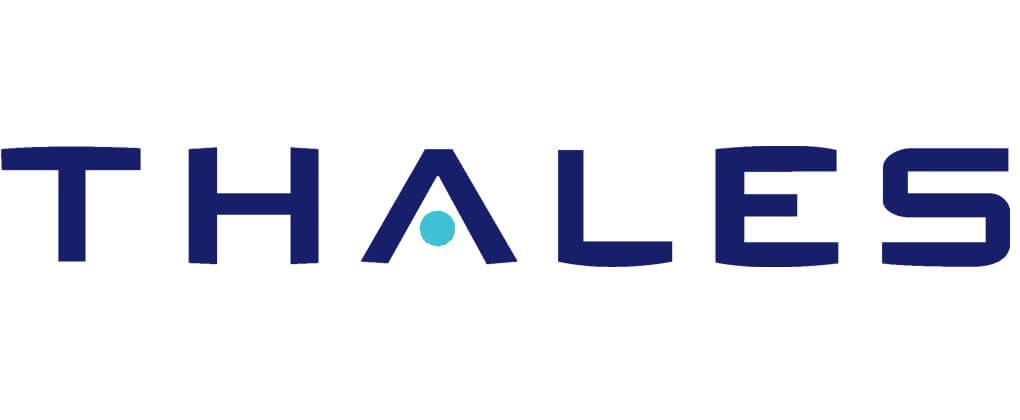 In 1968, Thomson-CSF was founded after a merger between two electronic businesses- Thomson-Brandt and Compagnie Générale de Télégraphie Sans Fil. In 2000, the UK defense electronics group Racal Electronics acquired the company and changed its name to Thales. The French government has a 25.7% stake in the company. It has operations in 68 countries around the world. Thales Group deals in aerospace, ground transportation, space digital identity and security, and defense products and services. In 2019, it earned $20.6 billion in revenues and had 82,605 employees. It has its headquarters in La Défense, Paris.
Thales is one of the largest defense companies in Europe. It also has a diverse portfolio of weapon systems that range from missile defense and armored vehicles to navigation equipment. Its revenue has also been growing steadily in the past years. But it is still not enough to hold up against Lockheed Martin.
L3Harris Technologies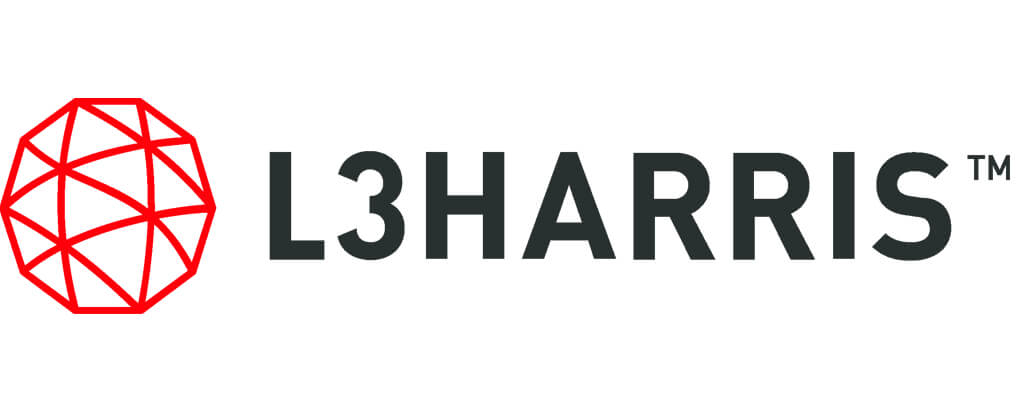 American technology company, L3Harris Technologies, is a defense contractor with a specialty in manufacturing microwave weapons, electronic warfare products, and surveillance solutions. The company serves commercial, defense, and government customers. The company was founded in 2019 as a result of a merger between L3 Technologies and global communications and information technology company Harris Corporation. L3Harris Technologies is headquartered in Melbourne, Florida. With operations in over 100 countries, the company employs 48,000 people. Its revenue for the past year was $18 billion.
L3Harris is a new entrant in the defense industry. But it is not new to how the industry works. L3 Technologies was founded in 1997 after Lockheed Martin spun off Loral Corporation during the 1993 Lockheed Corporation and Martin Marietta merger. It is now back to take on its former master. Will it succeed? It is difficult to tell, but L3Harris is showing promising signs.
Bombardier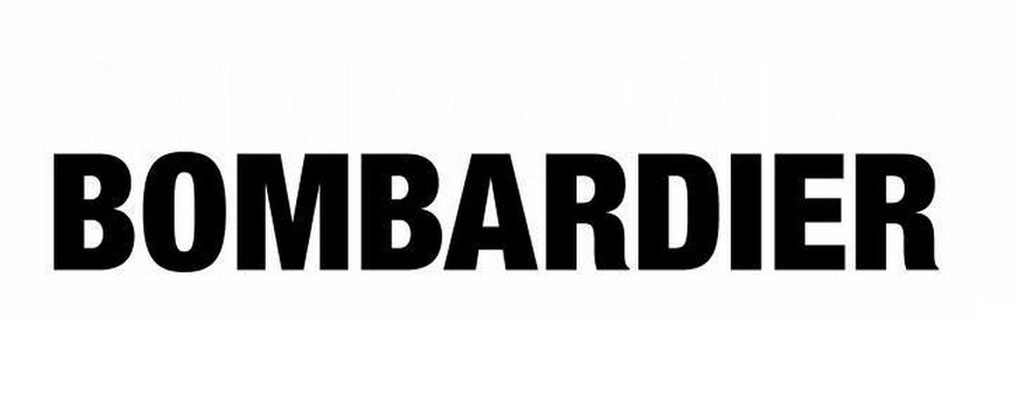 Joseph-Armand Bombardier patented a B7 snowmobile in 1937 in Valcourt, Quebec. In 1942, he founded the Bombardier Snow Car Limited. The company shifted its operations to arms production during the Second World War after the Canadian government issued wartime rationing regulations and buyers had to prove that snowmobiles were a necessity. Reduced demand for snowmobiles in the 1970s forced the company to diversify its portfolio into rail transport. A number of acquisitions also propelled into the aerospace industry. Today, the company is a major manufacturer of rail and business jets. Its revenue for 2019 was $15.8 billion. Bombardier has 68,000 employees.
Bombardier is in the process of divesting its rail business to focus solely on the business jet production segment. Whether that move will make it more competitive or sink it deeper remains to be seen once the process is completed. But for now, Lockheed Martin is way ahead of it.
Leonardo S.p.A.
In 1948, a sub-holding company for state-owned IRI was established under the name Finmeccanica. Finmeccanica oversaw the mechanical engineering business segment. In 1989, IRI was restructured and electronic enterprises added to Finmeccanica's portfolio. In 2016, the other IRI sub-holding companies were absorbed by Finmeccanica and it became a single integrated industrial entity. Rome hosts its headquarters. It rebranded to Leonardo in 2017. Leonardo does business in three main segments; aerospace, defense, and space. The Italian Ministry of Economy and Finance holds a 30.2% stake in the company. Its revenue for 2019 was $15.78 billion. There are 49,000 people working at Leonardo.
Leonardo spent a better part of the 2010s fighting corruption allegations and the Wikileaks scandal. Its reputation got a huge dent in the process. In 2018, the company unveiled its 2018-2022 Industrial Plan to spur its growth. It is going on well for the company, but it is yet to get to the level Lockheed Martin is at.
Airbus Group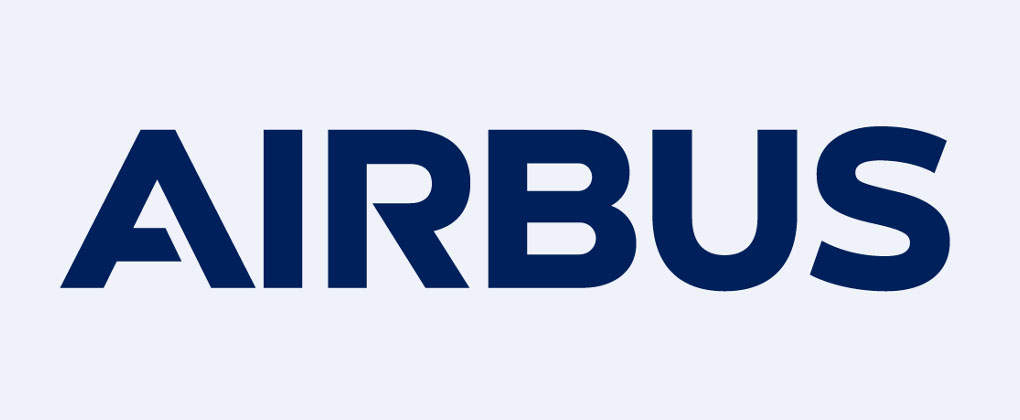 Europe's largest aerospace and defense company, the Airbus Group, was founded in 1970 as Airbus Industrie GIE. its founders included Franz Josef Strauss, Henri Ziegler, Felix Kracht, and Roger Béteille. Headquartered in Leiden, Netherlands, Airbus Group also has offices in Blagnac, France (civil airplane business segment) and Barcelona (international office). Its revenue for 2019 was $78.9 billion. Airbus Group employs 134,931 people.
Just like Boeing, Airbus Group makes the majority of its revenue from commercial business operations. Its defense business segment only accounted for 17% of its revenue in the past year. This translates to about $13.06 billion. Lockheed Martin might be an industry leader in the defense segment, but Airbus rules the aerospace industry.
Conclusion
The top 10 Lockheed Martin competitors are: Boeing, Raytheon Technologies, BAE Systems, Northrop Grumman, General Dynamics Corporation, Thales Group, L3Harris Technologies, Bombardier, Leonardo S.p.A., and Airbus Group. Cumulatively, they had a revenue turnover of $395.81 billion in 2019. The total number of employees among the 10 Lockheed Martin competitors was 1,017,336. The Boeing Company is Lockheed Martin's biggest competitor.

Competitors Stats
| | | | |
| --- | --- | --- | --- |
| NAME | FOUNDED | HEADQUARTERS | EMPLOYEES |
| Boeing | 1916 | Chicago, Illinois, US | 161,100 |
| Raytheon Technologies | 1922 | Waltham, Massachusetts, US | 195,000 |
| BAE Systems | 1999 | London, UK | 85,800 |
| Northrop Grumman | 1939 | Falls Church, Virginia, US | 90,000 |
| General Dynamics | 1952 | Reston, Virginia, US | 102,900 |
| Thales Group | 2000 | La Défense, Paris, France | 82,605 |
| L3Harris Technologies | 2019 | Melbourne, Florida, US | 48,000 |
| Bombardier | 1942 | Valcourt, Quebec, Canada | 68,000 |
| Leonardo S.p.A. | 1948 | Rome, Italy | 49,000 |
| Airbus Group | 1970 | Leiden, Netherlands | 134,931 |
Lockheed Martin Competitor Crossword
Content from this and other articles on this website can be used as a crossword clue