Top 10 Expedia Competitors In 2023
Expedia is a US-based online full-service travel company headquartered in Seattle, Washington. The company was founded in October 1996 as a division of Microsoft. In 1999, Microsoft spun it off and listed it as a public company and USA Networks Inc. bought Expedia from Microsoft in 2001. The company was listed as the most valuable travel agency in the world in 2018 by Travel Weekly. In 2019, Expedia posted a revenue turnover of $12.1 billion. It has 25,400 employees in its workforce.

| | |
| --- | --- |
| NAME | Expedia Group |
| FOUNDED | 1996 |
| HEADQUARTERS | Seattle, Washington |
| SIC CODE | 4724 |
| STATUS | Public company |
| INDUSTRY SECTOR | Travel technology |
| EMPLOYEES | 25,400 |
| TRADING SYMBOL | EXPE |
Expedia similar companies:
Carlson Wagonlit Travel (CWT), American Express Global Business Travel, Booking Holdings, Airbnb, TripAdvisor, Booking.com, BCD Travel, Direct Travel, Trip.com Group, and ATPI Limited.
How Expedia Makes Money
Expedia mainly earns its revenue from its global online travel platform that enables travelers to plan, book, and enhance their travel experiences. It makes available various services to traveling clients. These include airline bookings, lodging properties, car rental services, and cruise lines. The company also invested in the health and wellness retail sector after its acquisition of Bodybuilding.com in July 2019.
Online Travel Platform
Expedia provides an online travel platform that enables travelers to plan and book airlines, lodging properties, car rental services, and cruise lines. It enhances their travel experiences and comfort. To do this, Expedia operates an extensive brand portfolio that includes Expedia.com, Trivago, Vrbo, Hotels.com, Egencia, and CarRentals.com. 
The company offers services in four key segments- Core Online Travel Agencies (OTA), Egencia, Trivago, and Vrbo. Core OTA caters to a full range of travel and advertising needs of customers. The segment made up 78% of Expedia's revenue in 2019. Egencia, which offers managed travel services for corporate customers, accounted for 5% of the company's revenue. The company's search aggregator, trivago, also comprised 5% of the revenue. Vrbo, which runs the company's online marketplace for alternative accommodations including short-term rentals, brought in 11$ of the total revenue in 2019. Lastly, 
Health and wellness retail service
In July 2019, Expedia acquired Bodybuilding.com, an online retailer of sports nutrition products, supplements, and other health and wellness products. The company classifies income earned from this venture as Corporate, alongside unbudgeted overhead costs. In 2019, the Corporate portfolio earned Expedia $58 million in revenue.
Carlson Wagonlit Travel (CWT)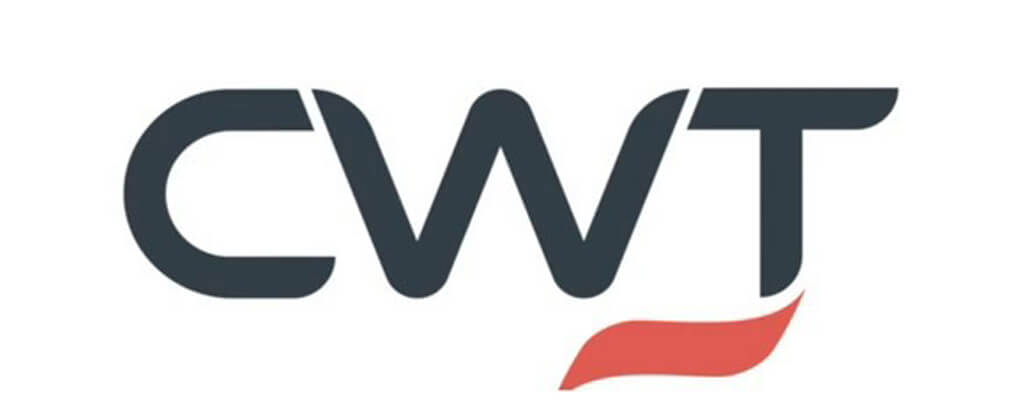 CWT started out as Wagons-Lits in 1872 with the purpose of adding sleeping compartments to European trains. Georges Nagelmackers, its founder, also created the Orient Express. By 1980, Wagons-Lits Travel had become the first European business travel agency to create on-site locations in clients' offices. It also introduced widespread computer reservation systems and offered global reports to European business travel customers. The company expanded into eastern Europe, Germany, Spain, Denmark, and the UK. In 1994, it merged with Carlson Travel Network to form Carlson Wagonlit Travel. CWT then went into an expansion drive venturing into North America, Pacific Asia, Estonia, Costa Rica, and Brazil among other regions. It currently has a presence in 145 countries around the world. In 2019, it had 18,000 employees and posted a $1.7 billion revenue turnover.
Today, CWT is one of the industry leaders in travel management. In 2019, the company won its third consecutive EcoVadis Gold status for responsible business practices. It is one of Expedia's top competitors in the travel sector. The two companies recognize each other's strengths and in 2017, an agreement was reached for CWT's RoomIt to have access to Expedia's Expedia Affiliate Network (EAN) which would give CTW clients access to availabilities and rates for 197,000 properties around the world.
American Express Global Business Travel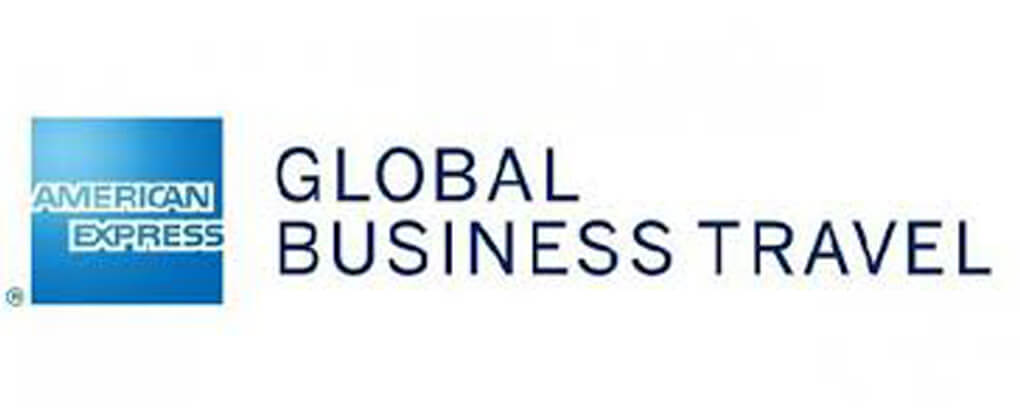 Headquartered in Jersey City, New Jersey, American Express Global Business Travel is another top global travel management company with a presence in around 140 countries. It was named in the 2019 Travel Weekly Power List. Founded in 1915, American Express Global Business Travel has over 100 years of experience in the travel industry and services over 9 million travelers each year. In 2019, the company posted $858.6 million in revenues. It has 18,000 people in its workforce.
In July 2018, American Express Global Business Travel completed the acquisition of Hogg Robinson Group. Hogg Robinson Group is another global business-to-business travel management company. The move was expected to give the company the largest transaction volume in the travel management industry and help it level up to Expedia. But judging by the revenue generated, the move is yet to pay off. Maybe it will take a little more time.
Booking Holdings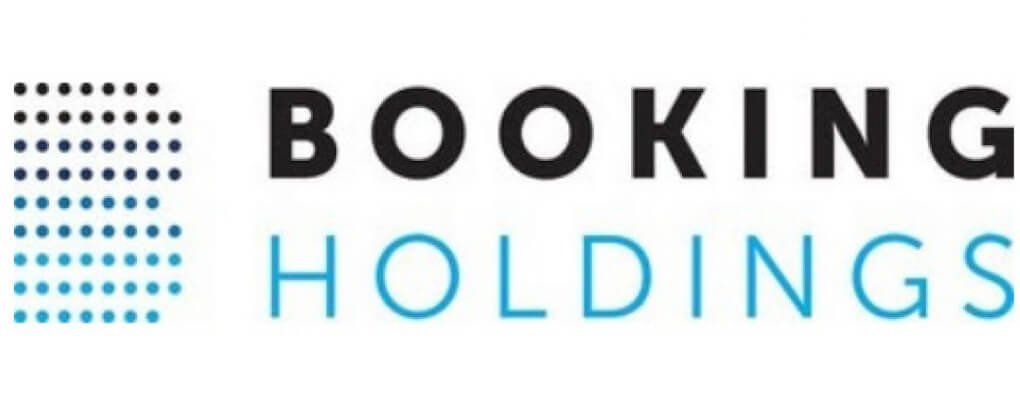 Booking Holdings was founded in 1997 as Priceline by Jay Walker. It rebranded to its current name in 2018. Headquartered in Norwalk, Connecticut, Booking Holdings is among the leading global online travel companies. Some of its services include travel reservations, airline tickets, accommodation reservations, rental cars, and vacation packages. The company's revenue for 2019 was $14.5 billion. This earned it a spot in the 2019 Fortune 500 list of the largest corporations in the United States. It also featured in the Fortune Future 50 list. The company has employed 24,500 people.
In 2010, Booking Holdings, then known as Priceline, surpassed Expedia as the largest online hotel reservation service in the world. It has also beaten Expedia to a number of awards, most notably the World's Most Innovative Company (2016) by Fast Company and Most Admired Company (2014) by Fortune. Besides that, the company earned more in revenue in the past year than Expedia. This is because Booking Holdings primarily makes its money from agency transactions while Expedia mostly relies on merchant transactions.
Airbnb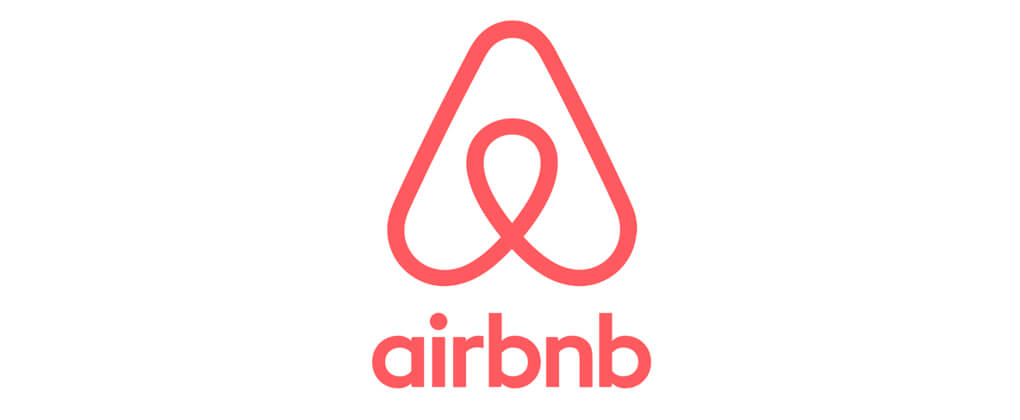 American-based Airbnb is an online marketplace for accommodation. The company was founded in 2008 by roommates Brian Chesky, Joe Gebbia, and Nathan Blecharczyk. The trio, in an attempt to offset San Francisco's high costs of rent, put an air mattress in their living room and turned their apartment into a bed and breakfast. The company's original name was AirBedandBreakfast.com and was later shortened to Airbnb. The company has since expanded to a variety of properties including entire apartments, private rooms, homes, and other properties. Airbnb does not have ownership of any of the listings. Instead, it acts as a broker and earns commissions from every booking. The platform is accessible in more than 220 countries across the world and is available in 62 languages. Its revenue for 2019 was $3.5 billion. Airbnb employs 14,610 people across the world.
In the first three months of 2019, Airbnb had more accommodation bookings (91 million) than Expedia (80.8 million). Only Booking Holdings had more bookings than Airbnb at 217 million. While Expedia posted more revenue than Airbnb, it's because the company also deals in air travel, car rentals, and cruise sales while Airbnb restricts itself to accommodation. In the accommodation segment of the travel industry, Airbnb clearly has one over Expedia. In 2016, Expedia launched HomeAway to play catchup with Airbnb in the private accommodations market.
TripAdvisor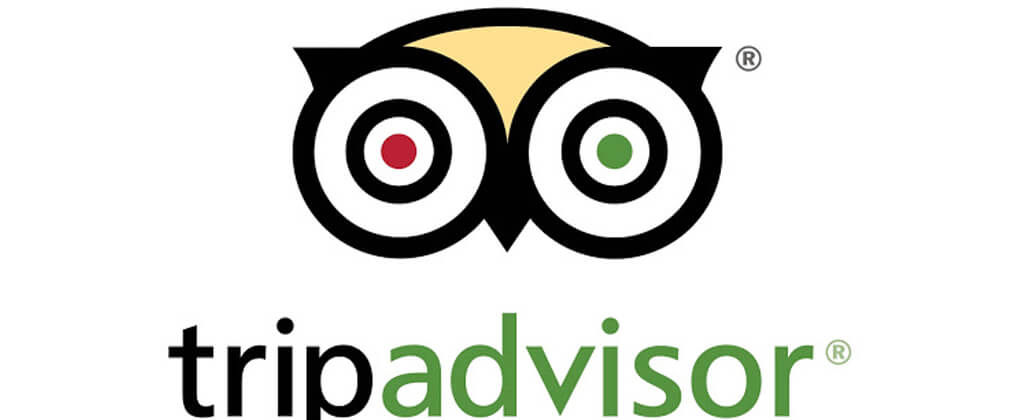 TripAdvisor is an American online travel company headquartered in Needham, Massachusetts. It runs a website and a mobile app with user-generated content, online hotel reservations, comparison-shopping services, and bookings for transportation, lodging, travel, and restaurants. Its products include flight and hotel booking, vacation rental, table reservation, and guide books. The company was founded in 2000 and has grown into one of the largest travel platforms in the world with 463 million travelers using it each month. Users have left over 860 million reviews on various travel services on TripAdvisor. With 4,194 employees, the company's revenue for 2019 was $1.6 billion.
Last year, 33% of TripAdvisor's revenue was from pay-per-click advertising on Expedia and Booking Holdings. TripAdvisor positions itself as a trusted adviser in the travel industry more than a booking website for travelers. That is why it cannot compete with Expedia in terms of revenue.
Booking.com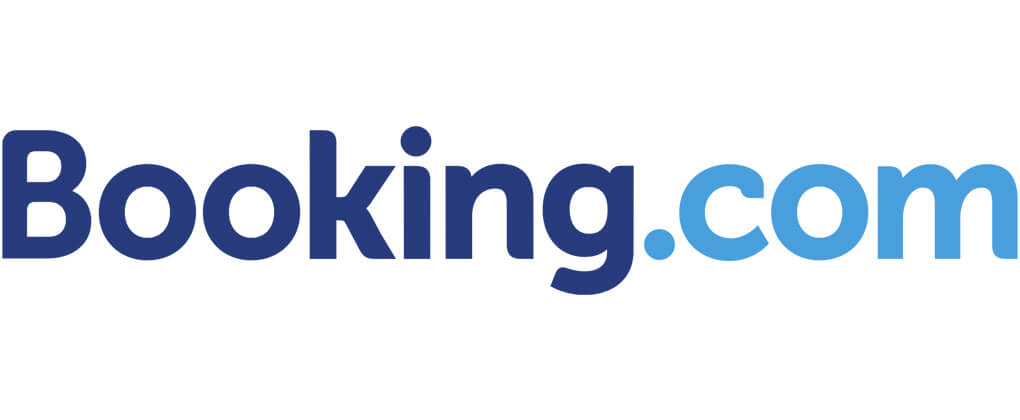 Booking.com is a subsidiary of Booking Holdings. But it records its revenue separately from the latter in most cases. The company was founded in 1996 with its head office in Amsterdam, Netherlands. Booking.com has 198 offices in more than 70 countries around the world. It is available in 43 languages and provides clients with a platform for making lodging reservations. Users have access to more than 28 million accommodation listings on the platform. The company employs more than 17,500 people. It posted a revenue turnover of $7.8 billion.
Booking.com and Expedia have an almost identical business model in terms of revenue sources, Expedia relies heavily on merchant bookings while Booking.com primary focus is on agency bookings. While its parent company generates more revenue than Expedia, Booking.com on its own cannot match up to Expedia.
BCD Travel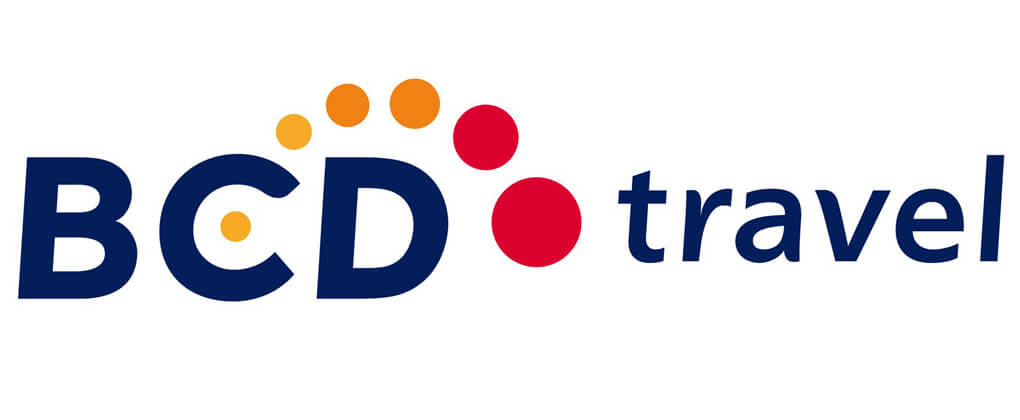 With its headquarters based in Utrecht, Netherlands, CBD has a presence in 109 countries around the world. It was founded in 2006 as a global corporate travel management services provider. It is part of the BCD Group. CBD Travel was named the Travel Agency of the Year in 2019 by Airlines Reporting Corp. It has also won a number of other awards including Most Admired Travel Management Company (2018 and 2019) and Highest Reputation 2019 in the travel services sector. Its revenue for 2019 was $27.5 billion. The company employs 14,900 people.
BCD Travel not only earns more revenue than Expedia, but it has also received more recognition in the travel industry than the latter. This may be because the company's focus is primarily on corporate clients.
Direct Travel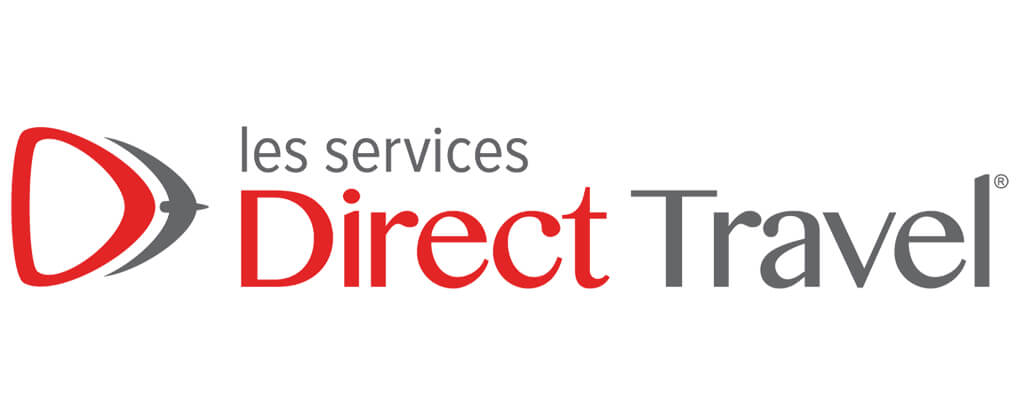 Direct Travel is a travel management company that offers both personal and business travel solutions. It has its headquarters at East Caley Avenue, Colorado. The company was founded in 1980 to provide corporate travel, meetings, events, and leisure services to clients. It focuses on the mid-market in order to deliver personalized travel services to its clients. Direct Travel employs 750 people and posted a revenue turnover of $2 billion in 2019.
Expedia is obviously bigger than Direct Travel both in terms of revenue and workforce. But for a company with only 750 employees, a revenue of $2 billion is quite impressive and shows a company that is on its way up. It is just cannot level up to Expedia at the moment.
Trip.com Group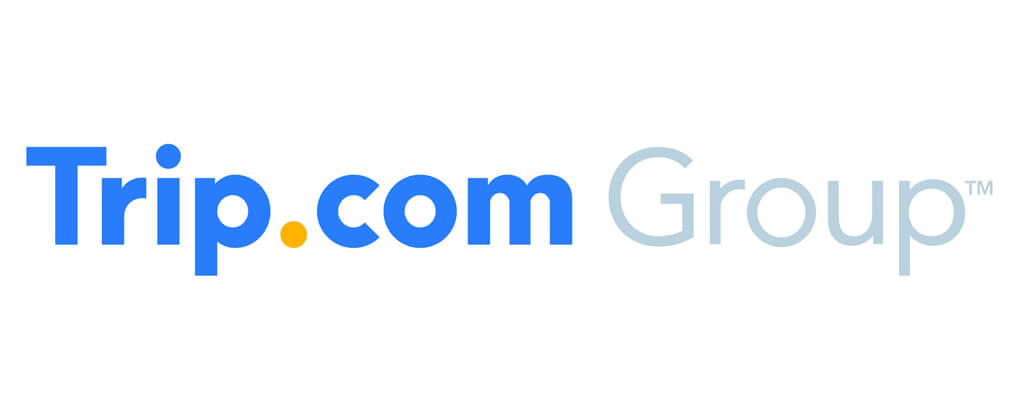 Trip.com Group is the biggest online travel company in China. Up to October last year, the company was known as Ctrip.com. It was founded in 1999 by Qi Ji, James Liang, and Neil Shen. Its travel services include travel ticketing, lodging reservation, packaged tours, and corporate travel management. By 2006, around 70% of Trip.com's revenue was coming from just four Chinese cities- Shenzhen, Shanghai, Guangzhou, and Beijing. It has since grown into a global brand with over 400 million members in 200 regions. The company has over 45,100 people in its employment. Its revenue for 2019 was $5.12 billion.
Trip.com Group made just about half of the revenue Expedia posted last year. But for a company that was reliant on just four cities as late as 2006, it is quite obvious that Trip.com Group is still on a growth trajectory. It only rebranded as a global brand in 2017. The company came late to the party.
ATPI Limited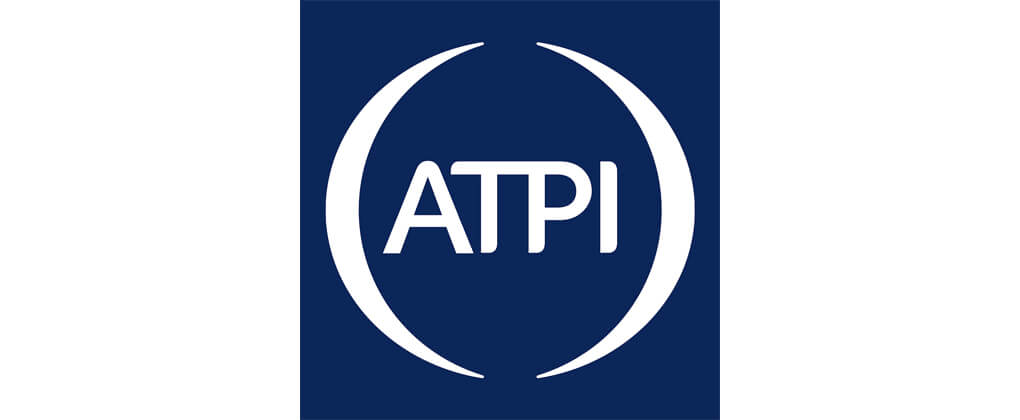 ATPI Limited was founded in 2002. It is headquartered at Rivercastle House, London. The company comprises of five major segments: Direct ATPI, Corporate Travel, Corporate Events, Marine & Energy, and Sports Events. ATPI group started expanding internationally in 2010 with offices in a number of regions. Its revenue for 2019 was $55 million. The company employs 6,300 people.
On its own, ATPI Limited is still a minor player in the travel industry. Its revenue shows that. The company joined forces with Direct Travel in 2017 to increase its market share in the industry. It still has a lot of work to do if it is to measure up to Expedia.
Conclusion 
The top 10 Expedia competitors are: Carlson Wagonlit Travel (CWT), American Express Global Business Travel, Booking Holdings, Airbnb, TripAdvisor, Booking.com, BCD Travel, Direct Travel, Trip.com Group, and ATPI Limited. Their combined revenue for 2019 was $65.128 billion. Cumulatively, they had 163,854 people in their employment.
COMPETITORS STATS
| | | | |
| --- | --- | --- | --- |
| NAME | FOUNDED | HEADQUARTERS | EMPLOYEES |
| Carlson Wagonlit Travel (CWT) | 1872 | Minnesota, US | 18,000 |
| American Express Global Business Travel | 1915 | New Jersey, US | 18,000 |
| Booking Holdings | 1997 | Connecticut, US | 24,500 |
| Airbnb | 2008 | San Francisco, US | 14,610 |
| TripAdvisor | 2000 | Massachusetts, US | 4,194 |
| Booking.com | 1996 | Amsterdam, Netherlands | 17,500 |
| BCD Travel | 2006 | Utrecht, Netherlands | 14,900 |
| Direct Travel | 1980 | Colorado, US | 750 |
| Trip.com Group | 1999 | Shanghai, China | 45,100 |
| ATPI Limited | 2002 | London, UK | 6300 |
Expedia Competitor Crossword
Content from this and other articles on this website can be used as a crossword clue