Top 10 Ikea Competitors In 2021
In 1943, Ingvar Kamprad founded a mail-order catalogue business in Smaland Sweden and named It IKEA. It was initially called Mobel- IKEA, where 'Mobel' stands for furniture. The company began selling furniture a few years later. Currently, IKEA is recognized globally as the largest home furniture store since 2008, with its headquarters in Delft, Netherlands. In 2013 Ingvar was Europe's richest person with a net worth estimated to be around 51.7 billion. Even after Ingvar's death in January of 2018, IKEA continues to thrive. As of 2019, the company has 211,000 employees.
| | |
| --- | --- |
| NAME | IKEA |
| FOUNDED | 1943 |
| HEADQUARTERS | Delft, Netherlands |
| SIC CODE | 2599 |
| STATUS | Private Company |
| INDUSTRY | Retail |
| EMPLOYEES | 211,000 |
| TRADING SYMBOL | SWE |
IKEA competitors include: Amazon, Ashley Furniture, Target, Walmart, Wayfair, Tesco, Sears, American Woodwork, Kartell
How the company makes money
IKEA retails furniture that is ready to assemble, home products and even foods. The company has also invested in smart home technology and even housing.
Home furniture
For IKEA, home furniture is the primary source of revenue with their 433 stores across different parts of the globe. IKEA took on a unique approach to their production early on whereby they sell furniture that the customer can assemble instead of pre-assembling it.
The method, which is also known as flat packing, reduces their shipping costs since the items have considerably less volume and made transport easier. IKEA focuses on providing sustainable and good quality products at a low price, which they call a 'democratic approach' that means that good furnishing is for everyone.
SMART Home
In 2016, IKEA ventured into the Smart Home business by integrating their furniture with technological devices. To begin with, they introduced wireless charging furniture such as lamps and tables for compatible phones. Since then, IKEA has introduced, Wi-Fi speakers, smart lighting and smart blinds.
In 2019, IKEA reeled in revenues amounting to $41.3 billion. OF that amount, 39.2 billion dollars came from their sale of products. The rest came from franchise fees and other income.
IKEA has also invested in the food business, by offering a wide range of foods that have been inspired by Swedish descent.
Amazon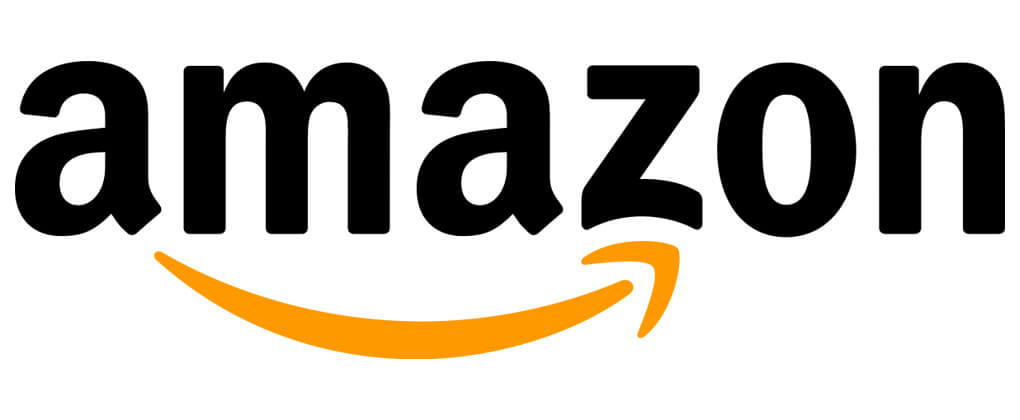 Amazon is a Seattle based company that is recognized as one of the big four, technology companies alongside, Google, Facebook and Apple. In 1994, Jeff Bezos founded Amazon with the initial purpose of selling books online. As the years went by, the company expanded and started selling software, electronics, video games, furniture, apparel, food and even jewelry. By 2015 the company had already beat Walmart as the most valuable U.S retailer.
Amazon has more than 175 fulfilment centers across the globe. Thanks to the success of the company, Jeff Bezos became the richest person globally in 2018, with a net worth of $112 billion.
Amazon has grown to be a massive success because of the diversification into different product categories including furniture. The company has also embraced innovation which is a big step into the future. In 2019, Amazon posted total revenue of $280.52 billion. The total revenue for Amazon from the sale of furniture and beddings that year was $2.62 billion. Amazon currently has 840,400 employees in 2020.
Ashley Furniture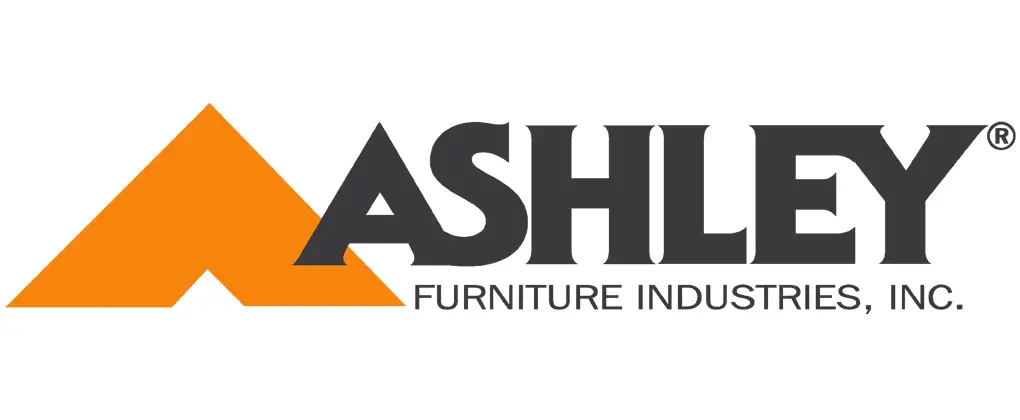 Ashley furniture industries is a U.S based manufacturing and retail company that deals in furniture products for home use. The company has its headquarters in Arcadia, Wisconsin. Ashley Furniture was founded in 1975 by Carlyle Weinberger. Weinberger was later bought out of the company by Ronald Wanek, the current owner and other investors and Wanek's son Todd later became CEO.
Ashley furniture began growing and even later opened manufacturing branches in China in 1999 and their first international store in Japan in 2000. By 2005, Ashley Furniture industries was the largest furniture manufacturer in the world, until 2008 when IKEA took over the title.
Ashley Furniture Industries produces quality furniture at budget prices. The company's main selling point is its speed of production and delivery. Their production is significantly boosted by the use of 3d printed parts for their furniture. It is the only furniture company in the U.S that delivers products within two days.
By 2018 the company had 800 home stores globally, a rise from 700 in the previous year. In 2019, Ashley Furniture Industries earned revenue of approximately $4.961 billion. As of July 2020, the company has around 5295 employees.

Target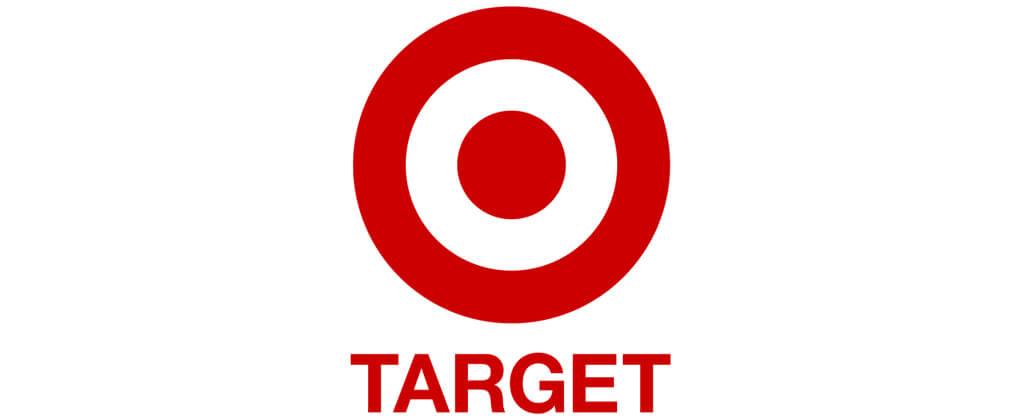 Target is a retail corporation based in America, with its headquarters in Minneapolis, Minnesota. Target was founded in 1902 by George Dayton. Even though the corporation was founded in 1902, the first Target store arrived in 1962. Target has developed over the years and by 2019, Target had 1844 stores spread out across the United States.
Target is also involved in the retail of a variety of products including; health and beauty products, clothing, electronics, jewelry, shoes, toys, food and furniture. The company mostly focuses on growing in the United States after a failed attempt to expand to Canada in 2010. Target has experienced a lot of its success because of convenience and location. With their stores spread out, it has made it easier for clients from all over the country to acquire their products. Furthermore, their prices are quite reliable
In 2019, target posted revenues amounting to 75.71 billion dollars, which rose to 78.11 billion in 2020. Target had approximately 360,000 employees by the end of 2019.
Wayfair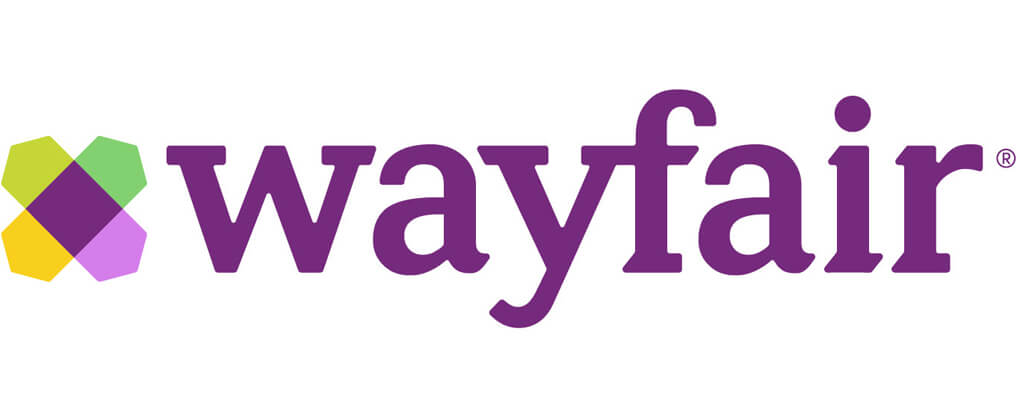 Wayfair is an American e-commerce firm that was founded in 2002. The company has its headquarters in Boston, Massachusetts. The company was brought to life by Niraj Shah and Steve Conine. It was previously referred to as CSN stores until 2011 when the name changed to Wayfair.
Wayfair deals with home goods and furniture. The company's online platform allows more than 11,000 suppliers from various parts of the world a platform to sell their products. Apart from the U.S, Wayfair has some warehouses in the U.K, Canada, Ireland and Germany.
Wayfair can compete with the others because it provides clients with variety. Some of the other reasons the company thrives are their excellent customer service, a user-friendly website and the fact that they offer free shipping for even large merchandise to some locations. In 2019, Wayfair generated $9.5bn in their year that ended in March 2020. which is a rise from 6.8 billion dollars in 2018. T
In February 2020, the company laid off 550 of its employees, which was about 3% of the company's total. The company had 15900 employees as of March 31 2020.
Sears
Sears was founded in 1893 by Richard Sears and Alvah Curtis. The initial headquarters were in Chicago, but they moved to where they currently are in ILLINOIS. Sears started as a low-end mail order catalogue and organization until 1925 when the first retail location opened. Sears was recognized as the largest retailer in the 1980's. In 2005 the company was bought by Kmart. After years of declines in sales, Sears was forced to downsize when its parent company filed for bankruptcy but won.
Sears products include clothing, jewelry, bedding, beauty products, tools, houseware and toys. The company can stay in competition because of their customer service and after-sale services such as free installation for consumers. It also provides product variety, which attracts clients.
In 2021, the closure of sears stores continues with the latest being the Rockaway town square Sears store. In 2019, the company posted revenues of $6.63 bn a drop from the $8.44bn in 2018. Sears has a total of 89,000 employees.
Walmart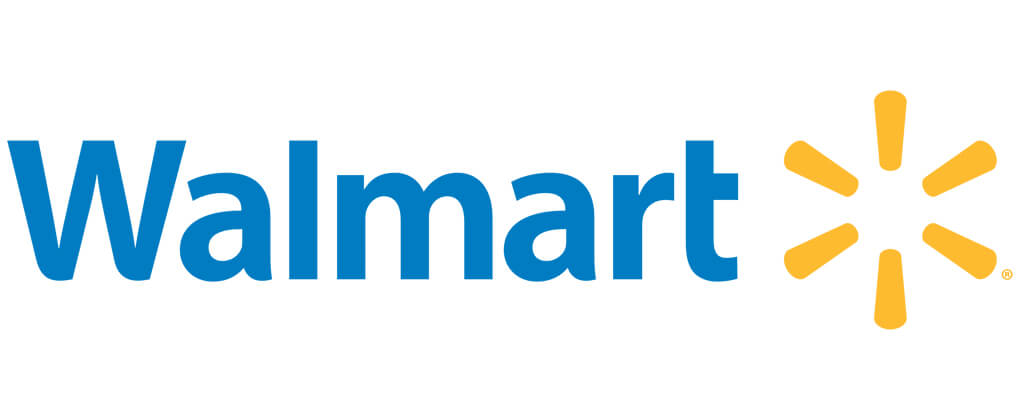 Walmart is a multinational retail company that controls chain department stores, grocery stores and hypermarkets. The corporation has its headquarters in Bentonville.
Walmart came into existence in 1962 through the efforts of Sam Walton and since then, Walmart has grown to be recognized as one of the largest retailers in the United States.
The company has expanded over the years to international levels and currently holds stores in 27 countries. In 2019, Walmart came out top in the list for the Fortune List of most significant companies in the world by revenue with 514 .405 billion dollars.
Walmart offers a variety of products such as; home and furniture, electronics, home improvement, clothing, health and beauty supplies, sports and fitness products, craft supplies and groceries. The company's Fiscal year 2020 revenue was $524 billion. The company fends off competition by reducing production costs, carrying costs and providing competitive prices. The convenient locations of their stores have also played a significant role in the success of the company.
Walmart has 2.2 million employees worldwide, 1.5 million operating in the U.S and the 700,000 in other countries.
Tesco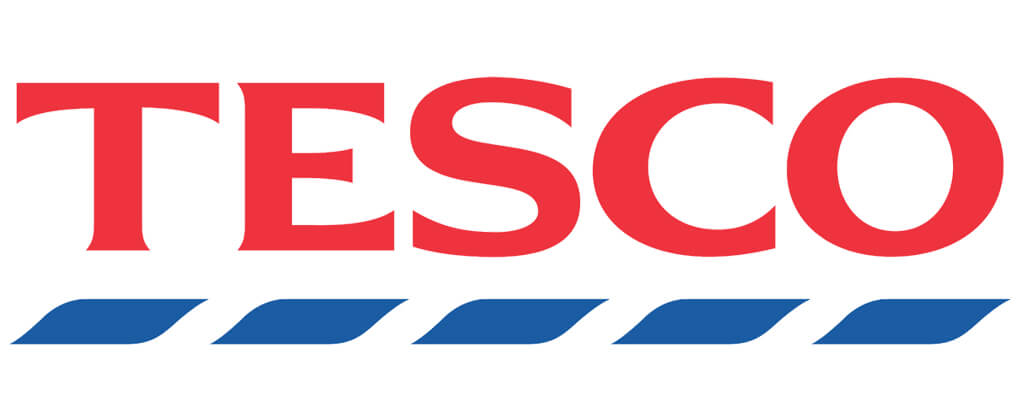 Tesco is a major retail company that has its headquarters in England. Tesco was founded in 1919 by Jack Cohen. The company began as a collection of stalls in London. The company grew exponentially when Cohen purchased a tea shipment in 1924. By 1939, Tesco had grown to more than 100 stalls. Tesco has expanded to other parts of the world with the company having shops across seven countries in Europe and Asia.
Tesco is mainly recognized as a groceries company, and for a good reason, since it leads the market in groceries in the United Kingdom. However, the company has expanded to include: Homeware, such as minor electronics, furniture, toys and games and household essentials.
Tesco provides favorable discounts and other essential services to clients. Furthermore, their products are high quality too. In 2019, Tesco reported revenues of 52 billion British pounds. It was a significant increase since 2018, where their income was about 45 billion pounds. Tesco had 450, 000 employees as of 2019.
American WoodMark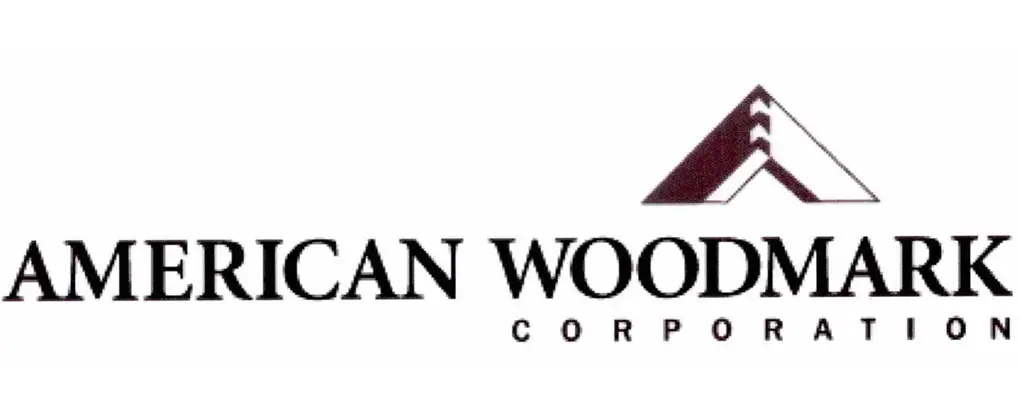 American Woodmark was founded in 1969 by Bill Brandt, Al Graber, Jeff Holcomb and Don Mathias. Its headquarters are in Winchester, Virginia. American Woodmark has different manufacturing locations spread out across the U.S the company's primary focus is the production of cabinets and the service of installing the cabinets.
The company provides clients with a lot of variety with over 500 styles for cabinets. The company uses a network of professional homebuilders to sell their furniture, which has been quite a success for them. American Woodmark generates about 1.7 billion dollars in revenue annually. The company has a total of 9300 employees.

Williams Sonoma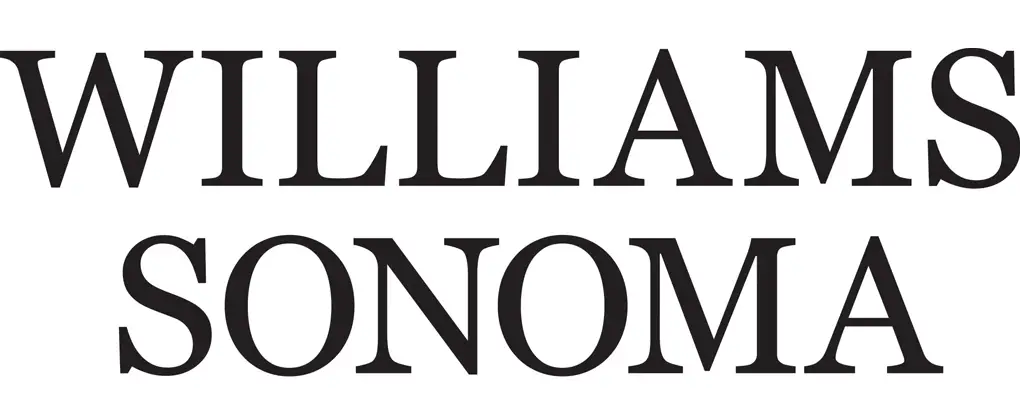 Williams Sonoma is an American retailer that was founded in 1956 by Charles E. The company has its headquarters in San Francisco California. Williams Sonoma sells home furnishings, cookware, and other appliances. The company grew, and William Sonoma stores started springing up in different areas of the U.S. Currently, the company has 650 stores in the United States.
Williams Sonoma serves customers from more than 60 countries outside the U.S under different brands including, Pottery Barn, Pottery Barn kids, William Sonoma home, among others. It is one of the largest E-commerce retail stores in the U.S. William Sonoma earned its name into the fortune 500 lists in 2019, which is a first for the company. William has been a success due to good branding and producing good quality products.
In 2019, Williams Sonoma posted revenues of 5.67 billion dollars. The company had 28,200 employees in 2019.
Kartell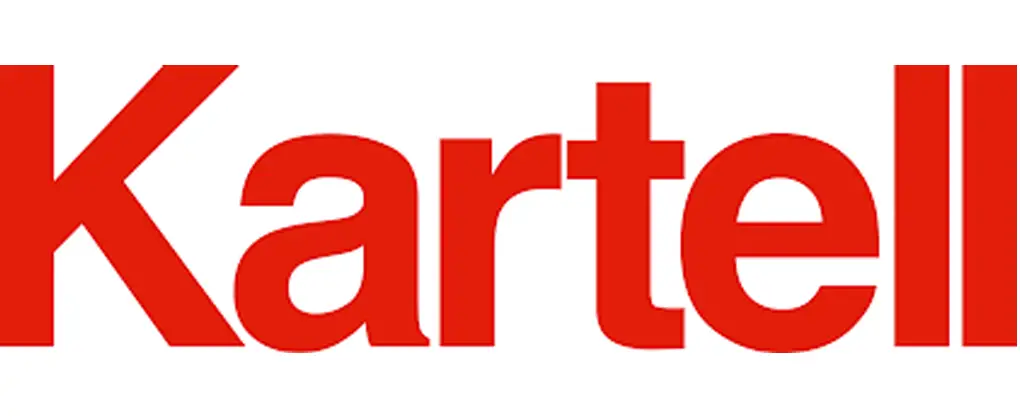 Kartell is an Italian retail company that was founded in 1949 by Giulio Castelli. The company has its headquarters in Noviglio, Milan. The company is a subsidiary of parent company Felofin. Kartell sells contemporary furniture that is made of plastic.
Kartell quickly became a hit because of the genius works of the Architect, Anna Castelli. The company opened its first store in the U.S in 1998 in NewYork. From there, it expanded to other areas such as Los Angeles, Atlanta, Boston and Miami. Kartel employs a strategy of endearing buyers with their unique designs and different colors and then reeling them in with low prices. The company also has some of its products sold by other retailers in the United States. Kartell earns revenues of 100 million annually and the company has a total of 100 employees.
Conclusion
The top ten IKEA competitors include; Ashley Furniture, Amazon, Target, Walmart, Wayfair, Tesco, Sears, American Woodwork and Kartell. Combined, all these companies have employed 3,998,195 people. Amazon is the top competitor of IKEA in this list and has a total of 849,400 employees.
Competitor Stats
| | | | |
| --- | --- | --- | --- |
| Name | Founded | Headquarters | Employees |
| Amazon | 1994 | Seattle | 840,400 |
| Ashley Furniture | 1975 | Arcadia, Wisconsin | 5295 |
| Target | 1902 | Minneapolis, Minnesotta | 360,000 |
| Wayfair | 2002 | Boston, Massachusetts | 15900 |
| Sears | 1893 | Illinois | 89,000 |
| Walmart | 1962 | Bentonville | 2.2 million |
| Tesco | 1919 | England | 450,000 |
| American Woodmark | 1969 | Winchester Virginia | 9300 |
| Williams Sonoma | 1956 | San Francisco, California | 28,200 |
| Kartell | 1949 | Noviglio, Milan | 100 |