Top 10 Home Depot Competitors In 2023
The Home Depot is the retail chain dedicated to home improvement products, that was created in 1978 by Bernie Marcus and Arthur Blank in the United States, under the vision of offering one-stop shopping for the "do-it-yourselfers". Today it has 2,287 stores in Canada, Mexico, and the United States. In its large stores -they cover an average of 104,000 feet plus 24,000 feet in the garden side- it provides materials for construction and home repairment, decoration and gardening products. It also offers installation services and rental of tools and machinery.
Positioned as the largest hardware store chain in the world, in 2018, it totaled 400,000 employees with revenues reaching $ 108.2 billion. Its strategy was always based on improving customer experience and offering quality products. In addition, he has worked on the development of an eCommerce platform with more than 1 million products in catalog to respond to the demands of customers, who are looking to buy when, where and how they want.
The Home Depot clientele can be divided into three categories: Do-It-Yourself (DIY) customers, professional contractors and the so-called Do-It-For-Me (DIFM), to whom it provides installation services.
| | |
| --- | --- |
| NAME | The Home Depot |
| FOUNDED | 1978 |
| HEADQUARTERS | Atlanta, Georgia, USA |
| SIC CODE | 5251 |
| STATUS | Public Independent Company of NYSE |
| INDUSTRY SECTOR | Hardware stores |
| EMPLOYEES | 400,000 |
| TRADING SYMBOL | NASDAQ: HD |
The Home Depot similar companies:
Lowe's, Menards, Mohawk Industries, Williams-Sonoma, True Value, Ace Hardware, Canadian Tire, Home Hardware, ILDC, Sodimac Homecenter, Northern Tool Equipment, and At Home.
How the company makes money
HOME RENOVATION PRODUCTS SALE
The main source of income of The Home Depot is the sale of products, materials, tools, and machinery for construction, home renovation, as well as for decoration and gardening. This segment targets DIY customers, who make their own facilities; professional contractors, who do it for their own customers and include remodelers, masons, electricians, plumbers, and interior decorators, among others; and the rest of the public. They buy the materials and also hire their installation.
The brand operates this segment both through its physical stores and the online platform. The strategy is supported by the customer experience, competitive prices, quality, availability, variety of products and delivery options.
INSTALLATION SERVICES
The company offers a range of solutions for customers who do not do the installations themselves, but who purchase the products and hire the services of Home Depot to complete the projects. There is a wide variety of installation and online services, such as flooring, cabinets and cabinet makeovers, countertops, furnaces and central air systems, and windows. For this segment of customers, Home Depot acts as a general contractor who in turn hires professionals to do the work.
LOWE'S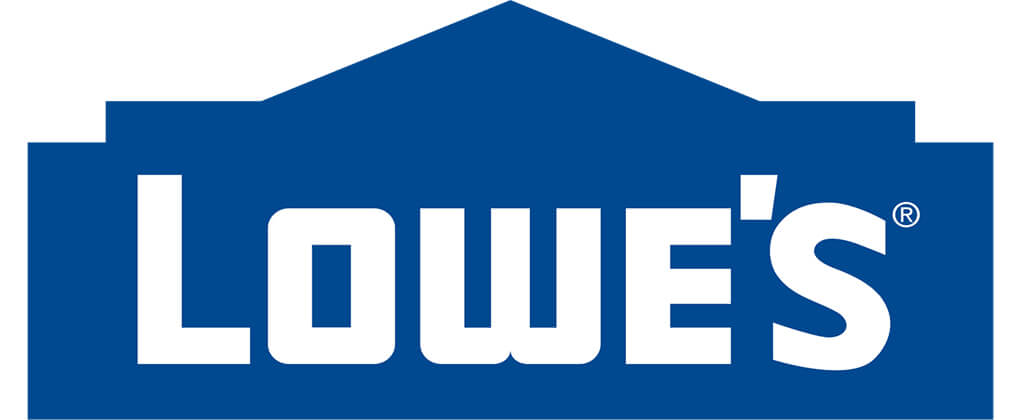 Lowe's Companies is an American chain that offers home improvement products and services, founded in 1946 in Mooresville, North Carolina, that went public in 1961. The company serves 18 million customers per week through its 2,200 stores that are located in the United States, Canada, and Mexico, although it announced the closure of its 13 stores in the latter country. In 2018, it reached revenues of $ 71.3 billion and employed 300,000 people.
Lowe's is the main competitor of The Home Depot, ranking second in the home improvement retailers market worldwide. In each of its locations, it stores an average of 34,000 products for construction, maintenance, repair, remodeling, and decoration. It also offers installation services, as well as protection and repair plans. It has developed an online platform and mobile applications for eCommerce that work 24/7.
MENARDS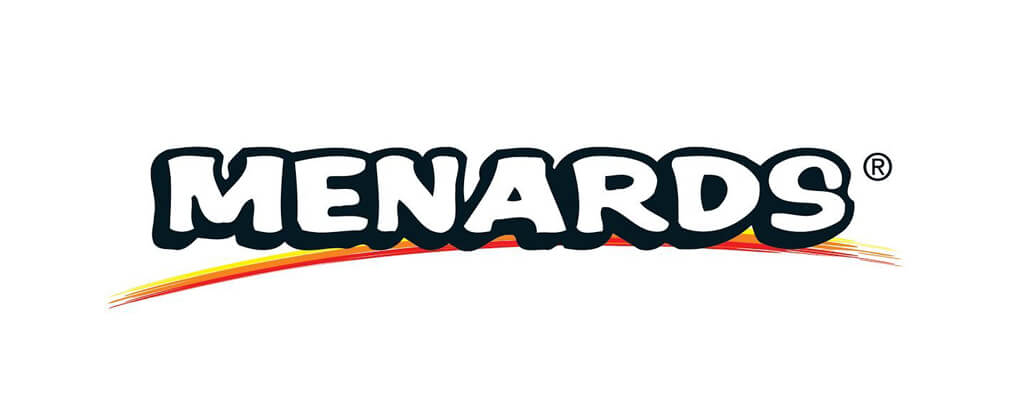 Menards is the third retail chain of construction materials and articles for the renovation and decoration of the home of the United States, which was inaugurated in 1958 by John Menard Jr. Today, it is a family company based in Wisconsin, which operates more than 300 stores in 14 states in the Midwest of the country. It employs 45,000 people and in 2018, it obtained revenues for $ 10 billion.
The offer includes products for home improvement such as hardware, tools, and paint. He also has business in the residential real estate market, with many subdivisions such as construction and development. Its strategy focuses on saving money with the popular slogan "Save Big Money!". As an added value, it offers support to clients in their projects on issues such as calculations, design, and response to inquiries.
TRUE VALUE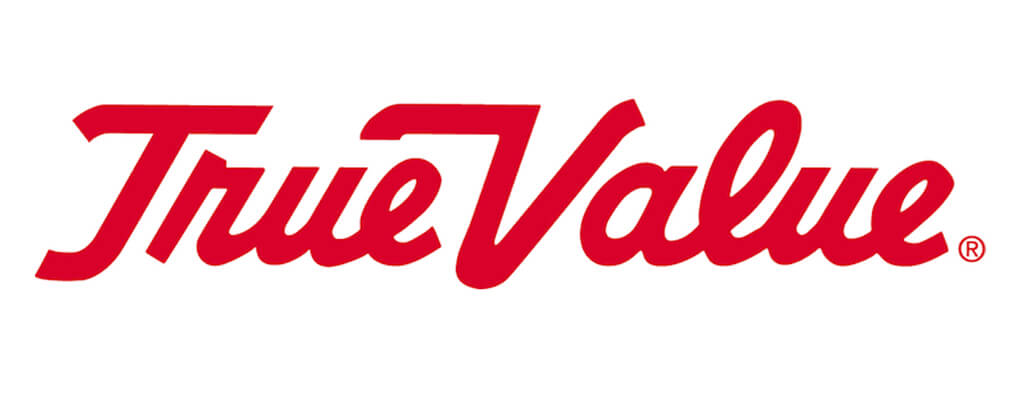 True Value is a brand of hardware and construction items that has existed since 1932 in the United States but it was not until it joined the retail group created by John Cotter in 1948 that began to acquire the relevance it has today. This chain, known as Cotter & Company, integrated about 30 independently operated businesses and was in constant expansion. It is currently a growing hardline wholesaler with 4,500 stores spread in 60 countries, with 13 regional distribution centers.
The True Value strategy is based on offering locally relevant products at competitive prices, generating great marketing support and an eCommerce ship-to-store model that aims to improve the shopping experience of its customers around the world. Thus, with its more than 1,500 employees it generates annual sales for $ 8 billion. Due to its enormous worldwide expansion and its large number of businesses, it is one of the main competitors of Home Depot, located in fourth place in terms of revenue.
ACE HARDWARE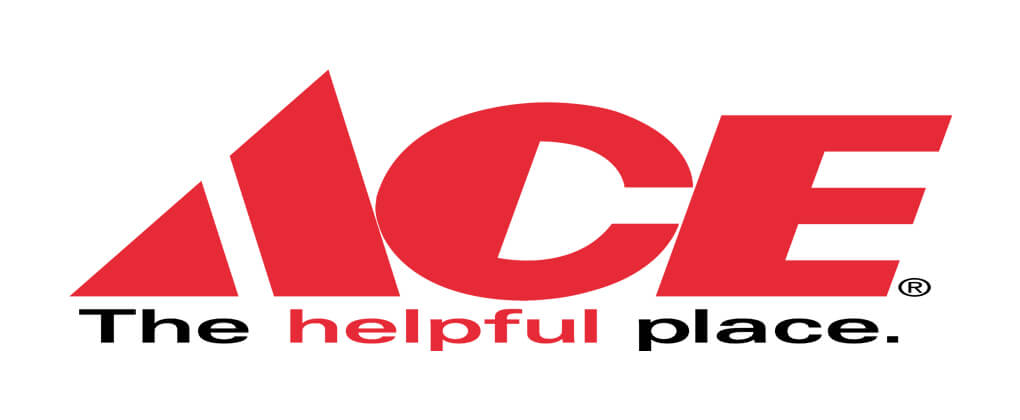 Ace Hardware is a hardware retailer that opened its first warehouse in Chicago in 1924 and grew to have 5,300 locations in 70 countries. It operates an extensive distribution network in its country, and has services in China, Panama, and Dubai, among other countries. With 6,900 employees, its revenues in 2018 reached $ 6.1 billion. In a market of high competition such as home improvement in the United States, Ace Hardware is the third most important rival of Home Depot in terms of revenues, although in the number of premises, it surpasses HD by more than double.
Its strategy is based on remaining as a local store, as opposed to large impersonal chains, seeking a close relationship with customers. Stores are of all kinds of size, in urban and rural areas, where it has large facilities. Ace Hardware provides all kinds of products for the construction and home remodeling, such as paint, tools and garden items.
CANADIAN TIRE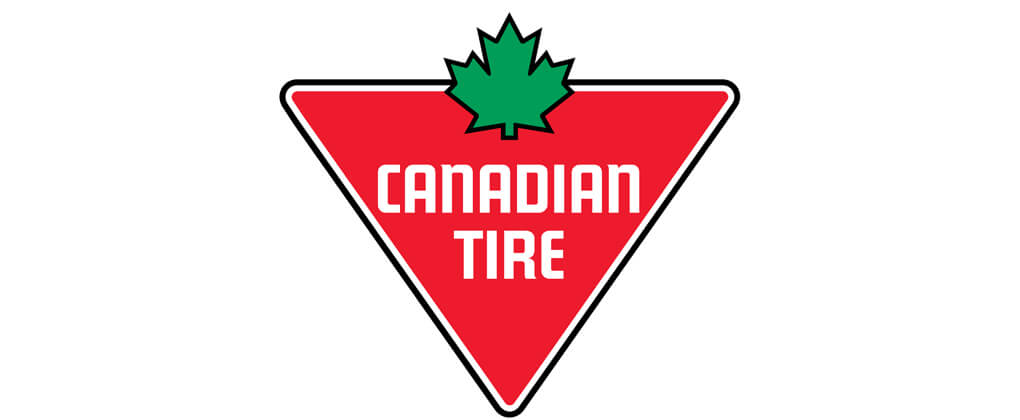 Canadian Tire Corporation is a retail chain from Canada that, through its different brands, commercializes products for the home, automotive, articles and sportswear. With headquarters in Toronto, the group was born when the brothers J.W. and A.J. Billies acquired Hamilton Tire & Garage in 1922 and five years later they began operating under the name that is currently known. It is one of the companies with the best reputation among Canadians.
The group owns the SportChek, Sports Experts and Pro Hockey Life brands, among other categories, that are distributed in 1,700 stores throughout the country. It also operates financial and real estate services; together they generate annual revenues for $ 5.6 billion (2019) and employ 31,500 people. The home improvement business, Canadian Tire, competes directly with Home Depot only in the Canadian market, ranking fourth and operating 504 locations in addition to its eCommerce platform.
HOME HARDWARE
Home Hardware is the largest chain of construction and renovation materials in Canada, with more than 1,100 stores distributed throughout the country and about 2,100 employees. The brand was created in 1964 when 122 independent retailer hardware joined to purchase Hollinger Hardware from St. Jacobs, Ontario, thereafter forming a complete dealer-owner business model. In 2019, it was in the fourth position within the ranking of the ten most reliable brands in the country.
Home Hardware is one of the main direct competitors of Home Depot in the Canadian market, ranking third behind Lowe's and with annual revenues of $ 4.98 billion. Its offer includes tools, plumbing and painting materials, masonry and gardening items, and has a special segment dedicated to the automotive part.
ILDC
 ILDC  (Independent Lumber Dealers Co-operative) is one of the largest cooperatives dedicated to the sale of building materials and tools located in Canada, which was created in 1964. The association is made up of 21 of the main organizations in the field of construction and home renovation materials, each operating under their own brand. ILDC belongs to the hardlines buying group Spancan.
With more than 600 locations across the country, both in urban and rural areas, ILDC is among the four most important home improvement sales players in terms of revenues, competing with multinational giants such as Home Depot and Lowe's. Its annual sales reach $ 4.3 billion.
SODIMAC HOMECENTER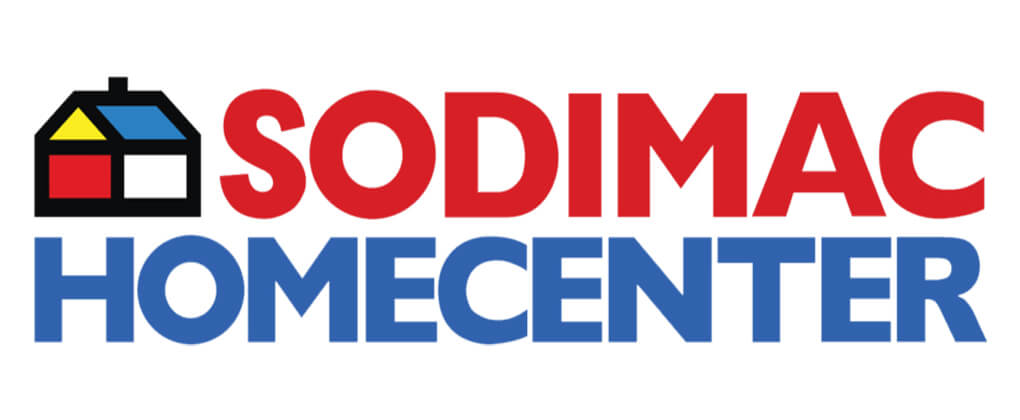 Sodimac Homecenter is a chain of retailers of construction and home improvement materials from Chile, which is part of the Falabella group and is operated in six Latin American countries. The brand was born in 1952 as a local cooperative until in 1982, it was acquired by José Luis Del Río Rondanelli, who started to administer it under the name we know today. Six years later it became a chain with regional presence.
Considering all its branches, Sodimac generates annual revenues of $ 1.84 billion and employs 43,000 people among its 257 stores. It is the main competitor of Home Depot in Mexico, where it operates six stores. The chain provides all kinds of products and services, equipment and tools for renovation and decoration, aimed at professionals and contractors but also at the do it yourself segment.
NORTHERN TOOL + EQUIPMENT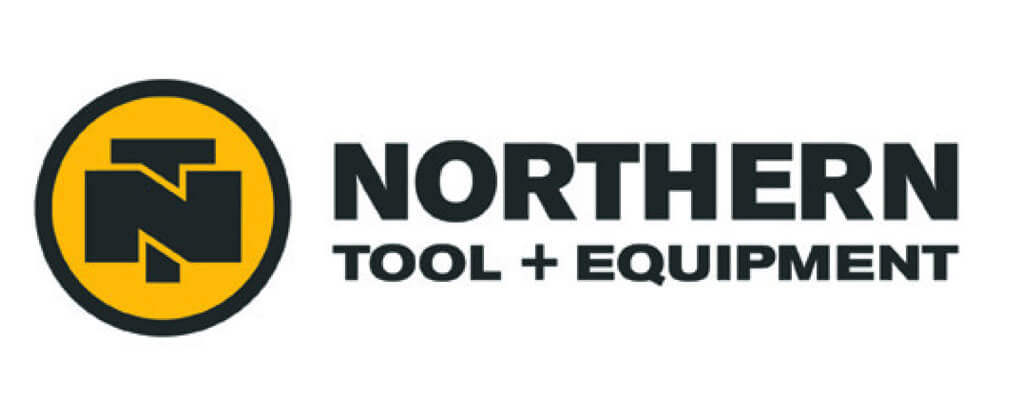 Northern Tool + Equipment is an American retailer of equipment, tools, and materials for construction founded in 1981 by Don Kotula that has remained a private company in the hands of the family of its founder. With more than 100 stores in 20 states, its main customers are building contractors, automotive shops, the US military, and the public known as do-it-yourself.
Northern's strategy is based on offering top-of-the-range tools and providing support and advice to its customers. It has a catalog of 40,000 products and sells both through physical stores and on the eCommerce platform available 24/7. It has 3,000 employees and generates an income of about $ 1.4 billion. With these figures, it is the ninth competitor of Home Depot in the Home Revenue market.
AT HOME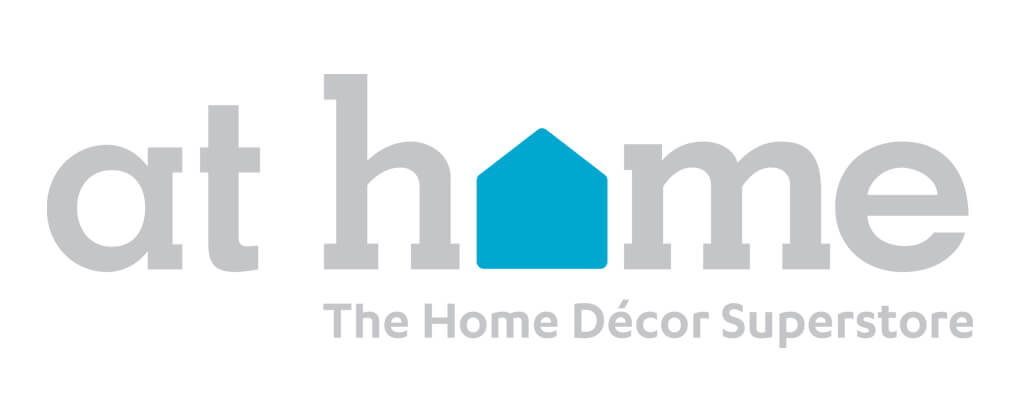 At Home is a decoration superstore that was created in 1979 in Garden Ridge, Texas and acquired by the AEA Investors investment group in 2011. Today, it operates 180 stores in 37 states and employs 5,300 people. With annual revenues of $ 1.1 billion, it is a constantly growing brand that competes with Home Depot only in the decoration segment.
Its strategy is based on offering a wide variety of decorative items and home furnishings for all types of budgets. Its deployment points to a specialized in-store merchandising with visual navigation elements and a self-service modality that minimizes staffing needs.
CONCLUSION
The top 10 Home Depot competitors are: Lowe's, Menards, True Value, Ace Hardware, Canadian Tire, Home Hardware, ILDC, Sodimac Homecenter, Northern Tool + Equipment, and At Home. Together they have raised over 114.6B between their estimated 450,800 employees. Home Depot has 400,000 employees and is ranked 1st among its top 10 competitors. The top 10 competitors average 45,080 employees.
COMPETITORS STATS
| | | | |
| --- | --- | --- | --- |
| NAME | FOUNDED | HEADQUARTERS | EMPLOYEES |
| Lowe's | 1946 | Bentonville, AR, USA | 310k |
| Menards | 1958 | Eau Claire, WI, USA | 45k |
| True Value | 1948 | Chicago, IL, USA | 2.5k |
| Ace Hardware | 1924 | Oak Brook, IL, USA | 6.9k |
| Canadian Tire | 1927 | Toronto, Ontario, Canada | 31.5k |
| Home Hardware | 1964 | St. Jacobs, Ontario, Canada | 2.1k |
| ILDC | 1964 | Ajax, Ontario, Canada | 1.5k |
| Sodimac Homecenter | 1952 | Santiago de Chile, Chile | 43k |
| Northern Tool + Equipment | 1981 | Burnsville, MI, USA | 3k |
| At Home | 1979 | Plano, TX, USA | 5.3k |
Home Depot Competitor Crossword
Content from this and other articles on this website can be used as a crossword clue