Top 5 Hershey Competitors In 2023
The Hershey Company is an American multinational company and is among the biggest chocolate manufacturers across the world. Among their wide assortment of products are cakes, cookies, and many other sweets. The American company was founded in 1894 by Milton S. Hershey, almost 126 years ago. Their supply chain and distributors are available across 60 countries worldwide and as of 2019 it generated a revenue of US$7.9 billion. The chocolate company can be found on the 391st place on the Fortune 500 list.
| | |
| --- | --- |
| COMPANY NAME | Hershey Company |
| FOUNDED | 1894 |
| HEADQUARTERS | Derry Township, Pennsylvania, United States |
| SIC CODE | 5441 |
| STATUS | Public Company of NYSE |
| INDUSTRY SECTOR | Chocolate, Food Processing  |
| EMPLOYEES | 15,360 |
| TRADING SYMBOL | HSY |
Hershey similar companies:
Nestle, Mars, Ferrero, Yamazaki Baking. Mondelez International, Lindt & Spruengli, and Pladis.
How the company makes money
Hershey has been around for more than a century, surviving through two World Wars and many economic crashes, yet despite this they have always maintained the company mission of making their employees and customers happy while selling quality products. Not only do their products taste phenomenal, but the American company is also eco-friendly and socially responsible way before these became commonplace. 
Chocolate
With over $US130.5 billion of revenue sales in 2019, the Chocolate Industry is booming. The sweet Cacao treat has made its way to the hearts and homes of millions, reportedly analysts estimate that approximately 1 billion people eat chocolate every day. The chocolate industry has a wide variety of consumables, like chocolate shakes, cookies, ice cream, and so much more. 
The Hershey Company's most profitable front has always been chocolate. The American company has been a long time veteran of the industry. Hershey's pack candies, chocolate bars, drops, nuggets, kisses, and their best seller the Hershey's Reese's. With over 15,360 full-time employees, Hershey's chocolate factories make enough chocolate to supply America's over 150,000 convenience stores and more. 
Snacks
From casual chips to cinema popcorn, the snacking industry is pervasive around the world and overshadows the Chocolate industries revenue with its very own US$605 billion in global sales. The snacking industry offers a wide variety of products like chips, popcorn, peanut butter, jam, and more. Chips being responsible for 25% of the industry's revenue alone.
With competitors expanding and growing at a rate faster than Hershey's popularity can keep up, the chocolate company has once again, like many times before, tried to incorporate themselves into another industry. Investing as much as US$1.6 billion for SkinnyPop, a snacking company, Hershey is very committed to diversifying its pallet. 
Nestle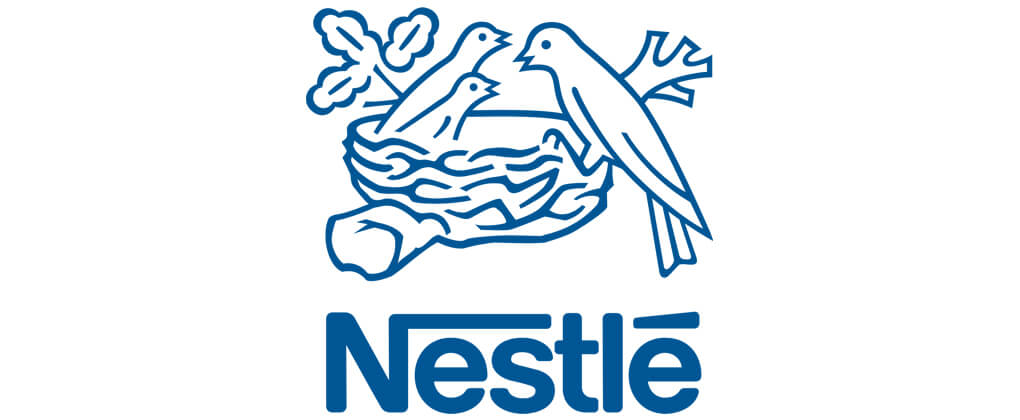 The Swiss conglomerate corporation was founded in the 1860s when two Swiss enterprises eventually combined. Now with over 447 factories and 352,000 employees, Nestle can operate in 189 countries worldwide. With a whopping US$96.2 billion in sales as of 2019, Nestle is among the top brands in the world across all industries. 
Not only is the Swiss company wildly successful in the chocolate industry, as a conglomerate it also owns 30% of L'Oréal the world's largest cosmetics and beauty company. Nestle owns over 2,000 brands that are global giants to local icons. This makes Nestle the largest food company in the world since 2014. 
Although Nestle earns more than Hershey by an insanely large amount of money, there's a reason why Hershey still hasn't been bought off or sold to the Swiss conglomerate. The Hershey Company has a lot of loyal customers and employees who appreciate and standby Hershey's quality food and excellent employee and environmental practices. Unlike Nestle that has in many years sparked controversy time and again for some notoriously horrible practices. 
Mars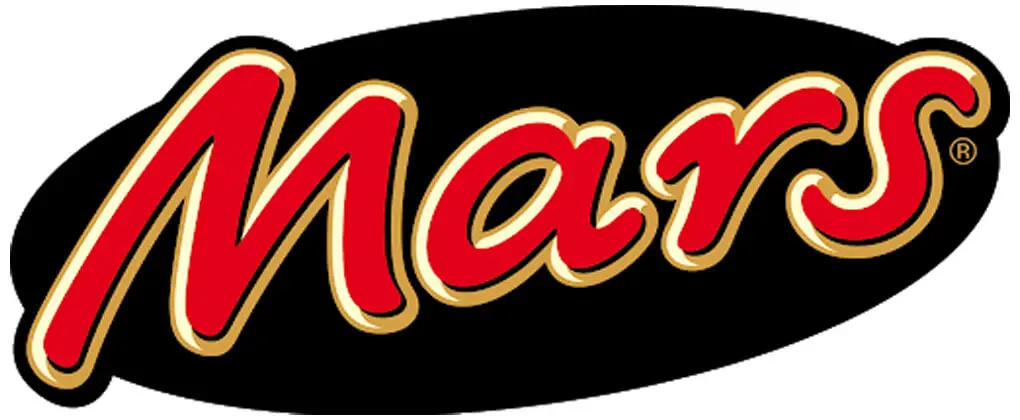 Mars is an American company that manufactures and mainly sells confectionaries, but also an assortment of sweets and other products. In 1911, Franklin Clarence Mars and Ethel V. Mars founded the company's first Candy Factory. With over US$37 billion in revenue in 2019, the American company employs about 115,000 employees. 
Having branches in over 80 countries, the Mars corporation is also one of the biggest food brands in the world. Despite being such a giant in the industry, Mars remains a private company by the Mars family and is currently the 6th wealthiest private company in the world. The American company owns some of the world's most iconic and recognizable candies like M&Ms, Twix, Snickers, and more.
Although Mars is a private and far more successful company, Hershey shows a great deal of strategy in branching out to the same snacking industry that Mars also sells in, taking one of their latest ventures in investing in both snack companies Blue Stripes and Fulfil Holdings.
Mondelez International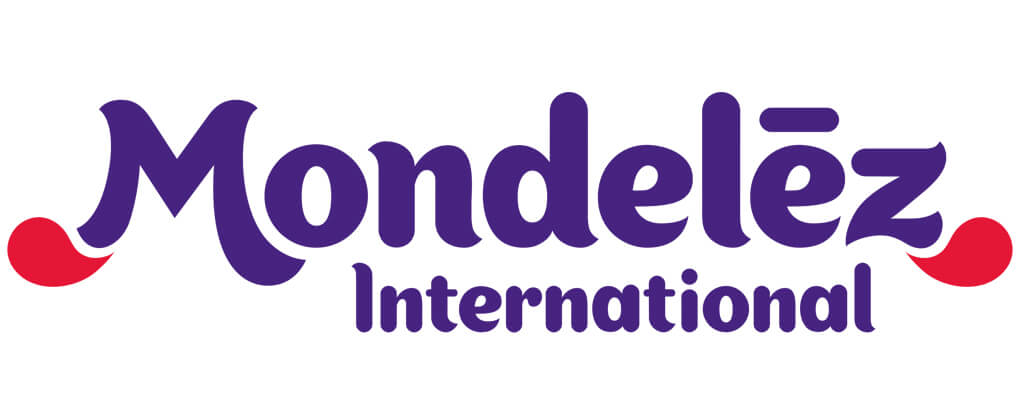 Another American cousin, Mondelez International, otherwise known as Mondelēz, is a multinational confectionery, food, and beverage company. Founded in 1923 by friends Thomas H. McInnerney and Edward E. Rieck, it originally was a dairy store. In 2019 Mondelez generated a total revenue of US$25.9 billion.
The American company manufactures cookies, biscuits, sweets and many more. Notably it is also the owner of multiple billion-dollar brands like Oreo, Chips Ahoy!, Belvita, Toblerone and more. Mondelez operates in more than 160 countries with over 80,000 employees.
An obvious recurrence with Hershey's competitors is that they all branch out into different sectors and industries, commonly the snacking industry. Hershey's move to branch out as well is late, but not helpless.
Lindt & Spruengli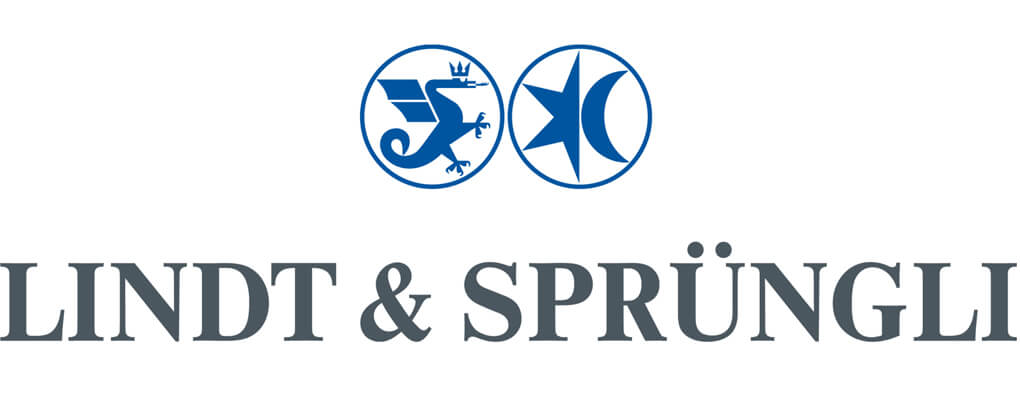 Lindt & Spruengli is a Swiss chocolatier and confectionery company, which in its native name is otherwise known as Chocoladefabriken Lindt & Sprüngli AG. Founded in 1845 by David  Sprüngli-Ammann, it is the oldest company on this list. As of 2019, the Swiss company has generated US$4.6 billion in revenue. 
The Swiss company makes a name for itself in chocolate truffles, bars and other delicious sweets. Operating 12 factories, Lindt & Sprüngli has opened over 400 chocolate cafes around the world and employs 14,000 employees. Not only does the Swiss company have a lot of stores, but they also have over 100 independent distributors globally.
What Lindt & Sprüngli have perfected they have also isolated. Lindt & Sprüngli's main company assets are all for chocolates and confectionaries, refraining from branching out like their other competitors. Luckily for Hershey, who is trying to expand from more than just the craze of chocolate.
Pladis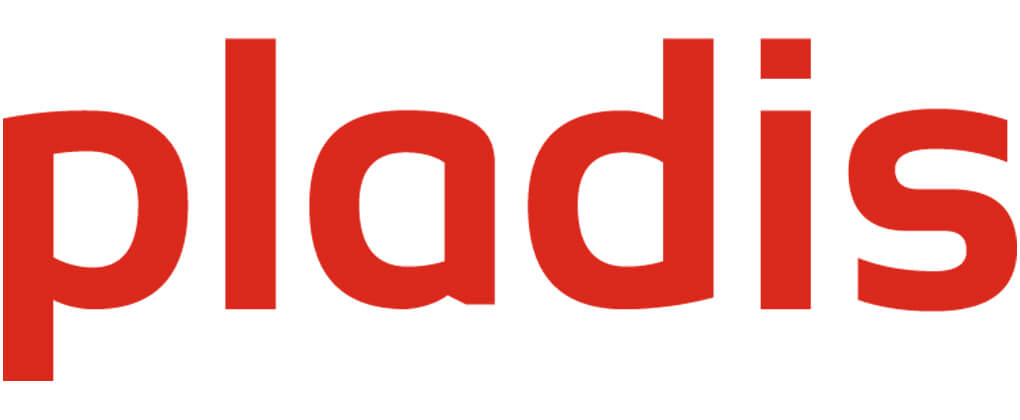 Pladis Global is a British snack and confectionery company that is known for its biscuits. Founded in 2016, the company has 34 factories and sells to 120 countries worldwide. In 2019 the 3-year-old company generated an impressive US$4.3 billion in sales. Pladis currently has 26,000 employees as of 2020.
Because Pladis is a subsidiary of Yildiz Holding, CEEMEA's largest food company, its success and rise in the global market comes at no surprise and offers its credits to the already available experts and resources available when it was founded. The British company owes a lot of its success to being supported by Yildiz Holding and to their delicious sweets, biscuits, chocolates, and more.
The British confectionery company, Pladis, has only been around for four years yet it is one of the highest growing competitors of Hershey. Luckily, Pladis does not involve itself in chocolate commercially as much as Hershey does, whereas Hershey is slowing getting into the snacking industry as well.
Conclusion
The top 5 Hershey competitors are: Nestle, Mars, Mondelez International, Lindt & Spruengli, and Pladis. Together these companies employ 586 thousand people worldwide, with Hershey employing 15,360 people and ranked 5th among Hershey's Top 5 competitors. The top 5 competitors average about 117 thousand employees. 
COMPETITORS STATS
| | | | |
| --- | --- | --- | --- |
| NAME | FOUNDED | HEADQUARTERS | NO. OF EMPLOYEES |
| Nestle | 2006 | Vevey, Vaud, Switzerland | 350K |
| Mars | 1947 | McLean, Virginia | 115K |
| Mendelez | 1901 | Deerfield, Illinois | 80K |
| Lindt & Spruengli | 1970 | Kilchberg, Zurich, Switzerland | 14K |
| Pladis | 2000 | Hayes, United Kingdom | 26K |
Hershey Competitor Crossword
Content from this and other articles on this website can be used as a crossword clue