TOP 10 DRAFTKINGS COMPETITORS In 2023
Ever since betting was made legal in the US, many companies ventured into this segment, but one of the names maintaining the hotspot is DraftKings. It is an online operator for Daily Fantasy Sports (DFS) and sports betting services. Players can choose to participate in fantasy sports matches on a weekly, daily, or seasonal basis. 
On this platform, users get the option to compete with other fantasy sports supporters on a virtual level and earn cash prizes as the winning amount, the potential ranging from $3 to $1 million. It caters to 8 million users in the online fantasy sports atmosphere. 
The American sports players get to participate in here include UEFA Champions League/Premier League soccer, Tennis, the XFL, Canadian Football League, NASCAR auto racing, and mixed martial arts. Statistically, the highest demand among these options in the fantasy sports market is football; 78% of participants opt for fantasy football. 
Fantasy Sports has seen a constant upsurge. It is expected to have a 5% CAGR between 2021-2026. One of its main contributors is DraftKings, which earned annual revenue of $614 million in 2020.
| | |
| --- | --- |
| NAME | DraftKings |
| FOUNDED | 2012 |
| HEADQUARTERS | Boston, Massachusetts |
| SIC CODE | 7999 |
| STATUS | Public Trading Company of NASDAQ |
| INDUSTRY SECTOR | Arts, Entertainment & Recreation; Digital Sports |
| EMPLOYEES | 869 (as of 2019) |
| TRADING SYMBOL | NASDAQ: DKNG |
DraftKings similar companies:
Lyft, INRIX, Olacabs, My Mechanic, Sidecar, BlaBlaCar, Nomad Rides, Opoli Technology, FanDuel, BetMGM, Bet365, Caesars Entertainment/William Hill, Flutter, PointsBet, ROAR, StarsGroup, BOOM Fantasy, and STARSDRAFT.
Who is DraftKings biggest competitor?
The biggest competitor of DraftKings is FanDuel.
In the DFS market, DraftKings allows the players to compete in different types of sports leagues. These include soccer-centric Premier League and other options like MLB, NFL, NBA, and NHL. FanDuel, on the other hand, offers NBA, NFL, MLB, NHL, Golf, Soccer, College football/basketball playoffs, NASCAR, Tennis, and WNBA.
Statistically, FanDuel saw a revenue increase in 2020 up to $896 million while DraftKings earned $614 million. DraftKings has 869 employees, while the FanDuel workforce extends between 1k to 5k. 
How the company makes money
The main sources of income for DraftKings are its many services and offers, such as gambling, sports betting, competition cuts, ad revenue, and B2B-based fees. 
While playing fantasy sports, users have to place a buy-in amount to enter, which the company acquires a 10% cut from. In terms of Sports booking, it gets what players lose when they play against the house, and the latter wins. A similar business model is visible in iGaming, the app under DraftKings, which delivers around 300+ games like roulette and blackjack. 
DraftKings has ad contracts with Buffalo Wild Wings, Jägermeister, Sprint, and Hooters. They gain revenue from the ad campaigns. As for the B2B offering, DraftKings has a partnership with SBTech and Diamond Eagle and earns the managed service fee through these deals. 
INDUSTRY 1: DFS
The Daily Fantasy Sports (DFS) includes online gaming platforms where participants create virtual teams with real player proxies. They analyze the statistical representation of how the real players perform in the real-time match. The combined score of all the statistical data of the virtual teams is what all DFS players compete about. Reportedly, the industry gained $45.9 million in revenue in 2019 within the United States market alone. 
Like the traditional DFS structure, DraftKings users create their imaginary team. They earn points and real money based on the team's performance in real games. For example, if you are playing a basketball fantasy league tournament, the points would depend on factors like rebounds, blocks, assists, and scores. 
INDUSTRY 2: Sports betting/Casino
Another common industry DraftKings masters at is sports betting. In these platforms, the players bet on real-life games and win money based on how their chosen players perform on match day. These betting opportunities are available online via websites and apps. 
DraftKings has its Sportsbook version available for interested players to download. This is only available in some locations, though. Therefore, if you do not belong to the specified region, you cannot participate or win money. Additionally, there is an app version for betting via DraftKings called iGaming. This is available for casino-based games mainly, such as roulette and blackjack. Again, location accessibility is limited. 
FanDuel

Originally launched back in 2009, FanDuel is currently one of the leading platforms in the DFS industry. It operates across different industries like online casinos, sports booking, online horse race betting, and DFS. The casino app version is available in three states, namely Pennsylvania, Michigan, and New Jersey. The original company leaders lost their sovereignty since the merger in 2018 with Paddy Power Betfair Plc (former moniker). Currently, FanDuel is a part of Flutter Entertainment. 
FanDuel is a notable mention in the DFS industry and offers fantasy sports and single-player game options like golf. The latter is not available in DraftKings, which specializes mainly in bigger team-based games. A major power move for FanDuel is that it is standing up against DraftKings due to its major deals with NHL and NBA. However, it does not get advertisement benefits or partnerships deals as DraftKings does. Statistics show FanDuel got a 40% and 20% market share in Q4, in online sports betting and iGaming, respectively. The sports revenue grew by 81% to $896m, Sportsbook handle grew 86%, and Gaming revenue grew from 292% to $303m.
BetMGM

BetMGM is a joint undertaking of Entain Plc and MGM Resorts International. The former is a veteran in the online gambling circuit and has many such brands under its corporation. So, it has the capabilities and the knowledge to guide BetMGM regarding online casino and sports betting offerings. This option is most common for United States citizens.
BetMGM has signed deals with sports teams like Detroit Lions, Washington Nationals, Philadelphia 76ers, and Denver Broncos. The sportsbook it covers, and users can gamble on, covers ten states. The company focuses on marketing to win big bucks. It holds a market share of 23% in iGaming over the three months to February 2021. 
The net revenue of $163 million during Q1 2021, and the company is eyeing a whopping mark of $1 billion in 2022.  The online betting market held the fifth rank in January of last year; the market handle boosted by 319% in the 2019 Q4 section. 
Bet365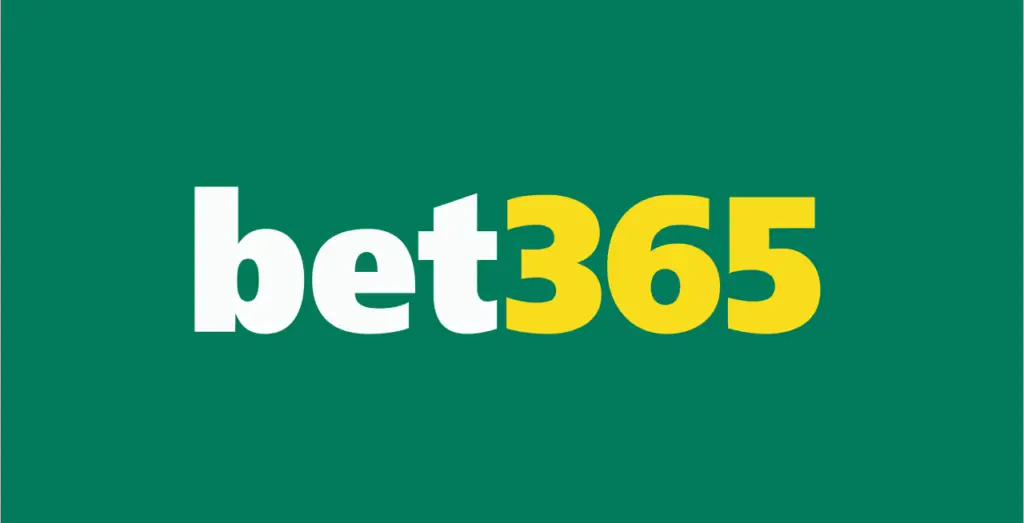 The enterprise of Bet365 Group Ltd came into being under the leadership of Denise Coates. Bet365 is one of the premier-level service providers available for online gambling, mainly around the United Kingdom. This company is a private enterprise; so, details like annual reports are accessible to the public in selective portions only.
The company offers casino games and sports betting options online. Bet365 is available across Europe, America, Asia, and Africa. Users of the Bet365 platform can gain access to a variety of games for placing bets. In partnership with this company, the leagues include NHL, CFL, NFL, NCAAF, MLB, NBA, NCAAB, and WNA. 
Statistically, Bet365 witnessed a huge spike in its annual revenue in 2019, amounting to $3.92 billion. This showed a 9.7% increase since the previous year. The main contributor to the increase was the FIFA World Cup held in 2018, which pulled in a high audience base. According to the same report, in-play betting generated 79% of the overall betting revenue, while mobile revenue increased by 18%.
Caesars Entertainment/William Hill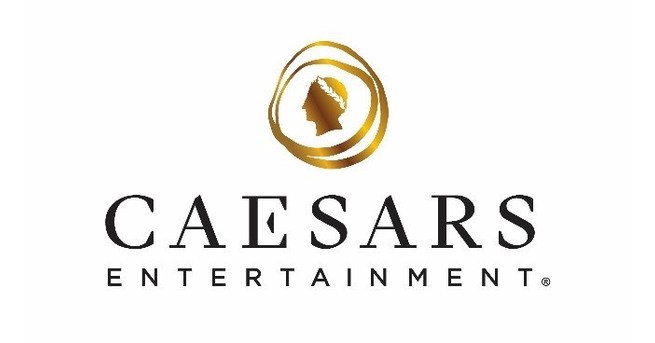 William Hill is a global betting company hailing from London. The company was acquired by Ceaser Entertainment this year 2021, and will now be expanding itself in the US sports betting market. The deal cost $4.04 billion. The sports betting option is available across 14 states, mainly in the margin of Caesar's properties. 
In terms of online casino offerings, Caesars Entertainment has noticed notable upward movement in stocks. Statistics show a market value of $19.29 billion, which is projected to expand in 2021 Q4. Compared to DraftKings, the daily stock margin of Caesars Entertainment was 5.13%, while DraftKings had 5.91% trade, as recorded on August 24, 2021.  
Flutter

Flutter Entertainment Plc is a bookmaking holding company with Irish origins. It was originally known as Paddy Power and Betfair and got its new name after acquiring and merging with The Stars Groups. Some businesses under its power include FanDuel, FOX Bet, Sportsbet, Sky Net, PokerStars, Adjarabet, and TVG. 
Flutter Entertainment has many ventures under it, all of which contribute to the growth rate of the company revenue scale. Online gaming is one of the biggest contributors. Statistically, PPB Online (Paddy Power and Betfair, i.e., the portion that covers sports betting and the online gaming sector) held 47% of the total 2019 revenue of this company. 
PointsBet

PointsBet is a company from Australia that focuses on sports betting. The company belongs to Information Technology & Services industry and offers a great platform for sports betting. While PointsBet continues its strong presence in Australia, with its headquarters in Melbourne, it has established its office in Denver to expand its growth in Western America. Other offices of PointsBet include New Jersey, Iowa, and Illinois. It expanded to New Jersey in the first half of 2019.  At this point, the company joined a partnership deal with Meadowlands Racetrack. PointsBet gains profits in traditional markets. However, the brand's main USP is a specialized feature it offers to its users called points betting. It has high reward potential and high risk as well. 
The company offers additional benefits in terms of racing and sports betting markets, rewards, and promotions. It focuses on racing standards like NFL, NCAA, NBA, WNBA, and MLB. Only some of them match with DraftKings. Statistically, the US-oriented handle rose by 450% by 2021, increasing to $1.3 billion from $236.1 million in 2020.
ROAR

Roar Digital is a platform launched under the leadership of GVC Holdings LLC and MGM Resorts International. It was established in 2018, with its headquarters in New Jersey. GVC Holdings LLC and MGM Resorts invested a total of $450 million in the deal as per one report. It incorporates online and land-based businesses for sports betting, online gaming, and tournament poker. This joint venture further covers other brands that offer online gaming options through its proprietary platform. These include PartyPoker and BetMGM.
Roar Digital has a high market share in terms of online sports betting and online gambling. To note, it has full-scale accessibility of the US land-based and digital platforms under MGM for poker games and online gaming experience. In 2020, the joint venture of MGM + GVC signed a deal with the Confederate Tribes of Grand Ronde. After the partnership deal was finalized, Roar Digital was named the exclusive sports betting partner of Tribes.
Stars Group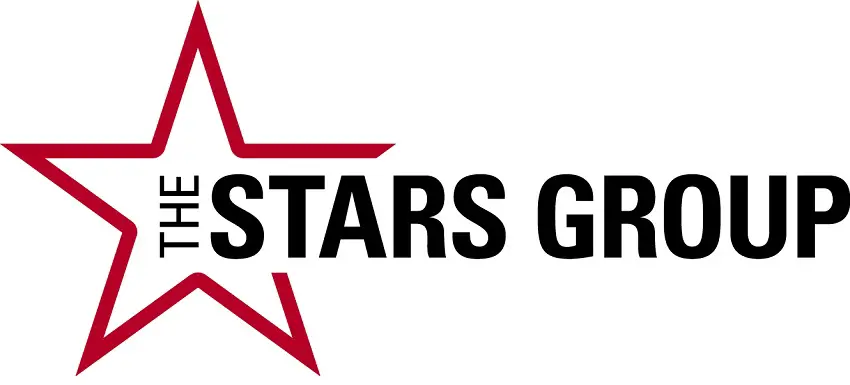 Stars Group as a corporation was originally a gaming and online gambling company from Canada. The company focuses mainly on sports betting, casino, and poker game offerings. It holds autonomy over multiple gaming brands like PokerStars initiatives (e.g., Sports, Casino, Championship, etc.), MEGASTACK, Full Tilt Poker, Fox Bet, and BetStars. 
The Stars Group does provide online sports betting options for interested players. However, its most successful part is the online poker variety which contributes to most of its revenue growth, unlike with DraftKings. In the first 3 months of 2020, the company earned around $735 million in revenue, 27% more than it was in 2019.   
BOOM Fantasy
Boom Fantasy is a subsidiary of Boom Entertainment that offers a wide range of products related to online gaming. It was founded in 2015 and has its headquarters in New York. Some of its offerings include sportsbook items, slot machine games, and free-to-play sports apps. The corporation partners with many pro sports leagues, casinos, media companies, and retail brands.
One of the main offerings of BOOM Fantasy is the jackpot and Pick'em online gaming option. Players can opt for fantasy sports options daily through this platform, much like DraftKings. They also get the choice to self-limit and self-exclude and win big cash prizes at the end. One of its biggest offerings to users was its 2019 team-up with NBC Sports for creating a free Sports Predictor games app, with $50,000 per week winning potential. Not many industry details are available at the moment. Its estimated annual revenue is less than $5 million a year.
10. STARSDRAFT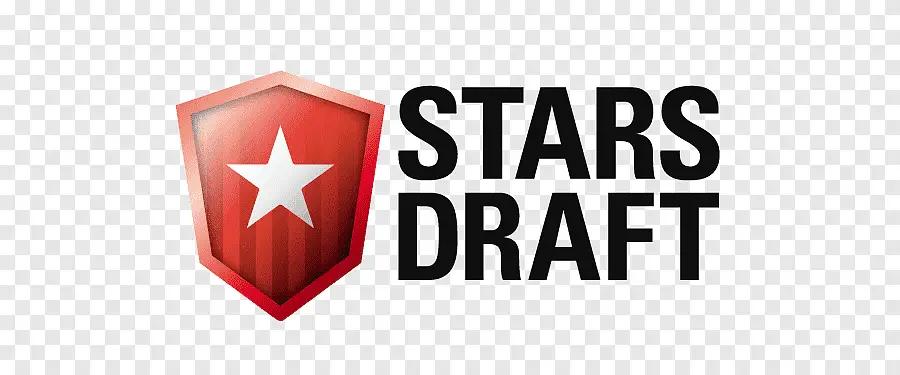 The company of STARSDRAFT started in 2014. It was launched by Ruckus Gaming and is now owned by Amaya Gaming. As one of the premier-level fantasy sports platforms, STARSDRAFT offers GPP (Guaranteed Prize Pool) Contests. Here, players can expect cost-friendly entry fees, big payouts, and huge player fields. It offers additional competitions like Double Up Contests. 
Unfortunately, not a lot of information is available on the industry trends or growth rates of STARSDRAFT. However, search results show that the annual revenue of StarDrafts is less than $5 million per year. Compared to DraftKings, it offers fewer rewards and gaming options and has a smaller fan base.
CONCLUSION
The top 10 DraftKings competitors are FanDuel, BetMGM, Bet365, Caesars Entertainment/William Hill, Flutter, PointsBet, ROAR, StarsGroup, BOOM Fantasy, and STARSDRAFT. DraftsKings has over 850 employees and ranks 1st in the best legal sports betting sites 2021.  The top 10 competitors altogether have 33,000+ employees.
COMPETITORS STATS
| | | | |
| --- | --- | --- | --- |
| NAME | FOUNDED | HEADQUARTERS | EMPLOYEES |
| FanDuel | 2007 | New York, New York | 1000+ |
| BetMGM | 2018 | Jersey City, New Jersey | 45 |
| Bet365 | 2000 | Stoke-on-Trent, England | 4000+ |
| William Hill/ Caesars Entertainment | 1934; 2021 (time of acquirement) | London, England | 12,000+ |
| Flutter | 2016 | Dublin, Ireland | 14,000+ |
| PointsBet | 2017 | Jersey City, New Jersey | 51-200 |
| ROAR | 2018 | Jersey City, New Jersey | <25 |
| Stars Group | 2001 | Toronto, Ontario | 4,500 |
| Boom Fantasy | 2021 | New York, New York | 40 |
| STARSDRAFT | 2014 | Austin, Texas | 100+ |
DRAFTKINGS Competitor Crossword
Content from this and other articles on this website can be used as a crossword clue