UiPath Competitors, Similar Companies and Alternatives
UiPath is a software development firm that offers robotic process automation (RPA) software on a subscription basis. Two entrepreneurs, Daniel Dines and Marius Tirca, established the company in 2005 in Bucharest, Romania. However, since most of their clients hailed from the US, they shifted their headquarters to New York City around 12 years later.
| | |
| --- | --- |
| Name | UiPath |
| Founded | 2005 |
| Headquarters | New York City, NY, US |
| SIC Code | 7372 |
| Status | Public, Independent Company |
| Industry Sector | Software |
| Employees | 4013 |
| Trading Symbol | NYSE: PATH |
How UiPath Makes Money
UiPath provides RPA software to various kinds of businesses. It usually doesn't sell the software outright, giving it out at a monthly/yearly subscription instead. The RPA software is used for automating periodic tasks of front and back office employees, thus easing their overall workload and making the processes more efficient.
Software
We don't need to tell you how insanely huge the software industry has become today. Cutting-edge developments in the sector are happening almost every single week! UiPath is better associated with the automation sector of the software industry. Its RPA software is used for automating the workflow of various businesses, including that of other software like CRM and ERP.
Companies Similar to UiPath
UiPath is one of the most rapidly growing software firms, as acknowledged by the Financial Times in 2020. And did you know that it was featured in the top 3 on the Forbes Cloud 100 list twice in a row? But do you still wish to make a change? Then here are our top 10 alternative picks.
UiPath Similar Companies
The biggest rivals to UiPath are Automation Anywhere, Appian, Pegasystems, Blue Prism, Kofax, IBM RPA, OutSystems, Datamatics, WorkFusion, and Celonis. Let's discuss these UiPath competitors in more detail.
Automation Anywhere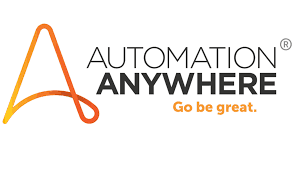 Automation Anywhere, as the name says, aims to enable the automation of processes from anywhere. And indeed, its advanced RPA software is comparable to that of UiPath. The company was founded in 2003, and its major clients include the likes of Volkswagen and Whirlpool.
Software
Automation Anywhere started off as Tethys Solutions in the software industry. The name change occurred some seven years after its inception. Today, Automation Anywhere has a worldwide presence with over 2800 customers and partnerships with Google, AWS, and Salesforce for intelligent automation.
Appian
Appian Corporation primarily deals in cloud computing and enterprise software solutions. But it also provides an RPA platform for automating complex workflows in businesses. Established in 1999, the company quickly became an industry leader with its intranet and cloud-based solutions. Its RPA software was launched recently, in 2020.
Software
Appian is involved in developing and distributing various kinds of software in the Platform-as-a-Service (PaaS) format. RPA is just one of its many offerings, but it has already made a mark in the two years post its launch. As of 2023, Appian hasn't been making a profit, however, given its negative $88 million net income.
Pegasystems
Pegasystems is a Business Process Management (BPM) company that also works on CRM upgrades. Its Pega RPA software ensures that your repetitive business processes stay automated, improving your company's efficiency. The platform is based on Java and Object-Oriented Programming (OOP).
Software
Pegasystems entered the software industry in 1983 with its case management platform for American Express. The founder, Alan Trefler, later expanded his software offerings in a bid to enhance the workings of business processes. Today, a whole host of Fortune 500 companies use Pega's software, including Cisco Systems and PayPal.
Blue Prism
What UiPath is to the US, Blue Prism is to the UK. Based in Warrington, UK, Blue Prism develops and provides RPA software to a number of businesses all over the world. Two process automation experts, David Moss and Alastair Bathgate, established the company in 2001 and launched their commercial software around two years later.
Software
Blue Prism RPA works more or less the same way as UiPath RPA, automating end-to-end repetitive workflows. Its base of operations may lie in the UK, but it also has offices in the US and Australia. Blue Prism became a publicly traded company in 2016, but in 2022, it was acquired by SS&C Technologies.
Kofax
Kofax, a subsidiary of the private equity firm, Thoma Bravo, develops and distributes intelligent automation software. Kofax started off in 1985 as a hardware manufacturer, developing computer circuit boards to be transformed into image processing devices. It was sometime in 2011 that it dived into the BPM sector of the software industry.
Software / Hardware
Kofax may have entered the software automation industry relatively late, but its growth in the same was pretty rapid. And after acquiring the RPA software firm, Kapow, in 2013, it never looked back. Today, the company has more than 25,000 customers in sectors ranging from government to healthcare.
IBM RPA
How could one of the largest software and hardware companies in the world not have a hand in RPA? The multinational technology giant, IBM, has been offering RPA software for business automation for quite a while now. Its function is the same as that of UiPath – automating repetitive processes.
Software
IBM may have started off as a hardware company, but it has been making waves in the software industry as well. Its RPA software is so advanced that it almost simulates a real-world employee. Efficiency is just one of its many highlights, the other one being on the lines of machine learning.
OutSystems
OutSystems is a developer of software tools that enable users to efficiently manage their enterprise applications. It doesn't provide an RPA solution directly, but it has inbuilt plugins for installing RPA software. The company is based in Boston, MA, but it was founded in Lisbon, Portugal in 2001.
Software
OutSystems is more into enterprise software than RPA. It usually provides its software tools based on the PaaS model. It is essentially a low-code development company that provides enterprise applications for mobile and web. It is currently led by Paulo Rosado as its CEO.
Datamatics
Datamatics is a software company that provides IT services. Part of these services includes their RPA software for speeding up business processes, both front-end and back-end. Founded in 1975, it was named Datamatics in 1992 after merging with Interface Software Resources.
Software
Headquartered in Mumbai, India, Datamatics has clients in the software industry all over the world, including North America, Asia, Europe, and Australia. Apart from RPA, it also dabbles in Artificial Intelligence and machine learning. It is presently owned by Delta Infosolutions Pvt. Ltd.
WorkFusion

WorkFusion is a cloud computing firm that uses the Software-as-a-Service (SaaS) model to provide its RPA software. Its efficient algorithm can be used to automate various business processes that have a repetitive application mode. Its Statistical Quality Control (SQC) ensures that all processes are running smoothly according to the generated programming.
Software
WorkFusion's RPA software is used in a number of industries, right from finance to retail. While RPA may be its primary product, it also offers BPM and workforce orchestration services. The company was established in 2010 by Max Yankelevich and Andrew Volkov.
Celonis
Celonis is a data processing firm that uses Enterprise Management Software (EMS) to process clients' data efficiently. The Celonis EMS is similar in function to RPA but is technically different from the latter. The company and its software were launched in 2011 by Alex Rinke, Bastian Nominacher, and Martin Klenk.
Software
Celonis utilizes the SaaS model to distribute its enterprise software solution to businesses around the globe. It has dual headquarters, one in Germany and the other in the US. Did you know that it has managed to acquire over four major competitors since its inception?
Conclusion
UiPath biggest competitor is Automation Anywhere. Other companies on this list usually offer products in addition to RPA software. On the other hand, apart from offering similar kinds of software, Automation Anywhere also has a client base similar to that of UiPath. Furthermore, with a growing revenue of $960 million, UiPath is steadily catching up to Automation Anywhere.